Simplify your travel planning with a set of one-page UK travel itinerary planners for 9 popular cities & areas across the England, Scotland & Wales
Are you dreaming of visiting the UK?
Planning your trip can be fun but it can also be stressful. There are SO MANY places to visit and things to see and do in the UK that it can feel overwhelming.
Researching how to spend your time can lead to information overload.
The good news is that we have done the hard work for you. Our UK Travel Destination Itinerary Planners are the perfect solution condensing everything you need to know into one page for each of 9 of the UK's most popular destinations.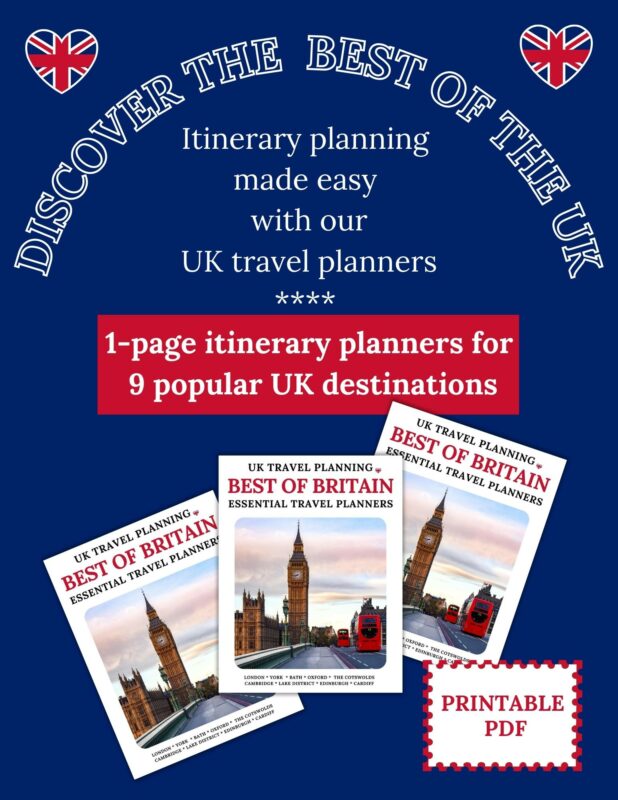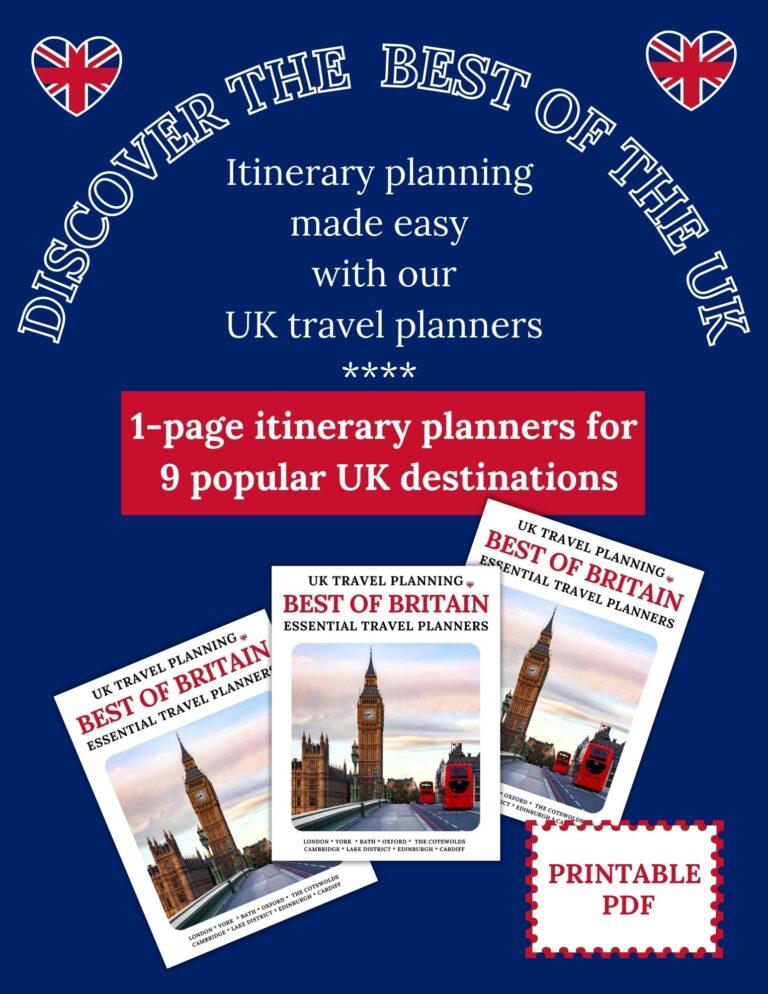 Which destinations are included in our UK TRAVEL ITINERARY PLANNERS?
This set of planners includes 7 popular UK city destinations – London, Edinburgh, York, Bath, Cardiff, Oxford, and Cambridge plus 2 Areas of Outstanding Natural Beauty – the Cotswolds and the Lake District.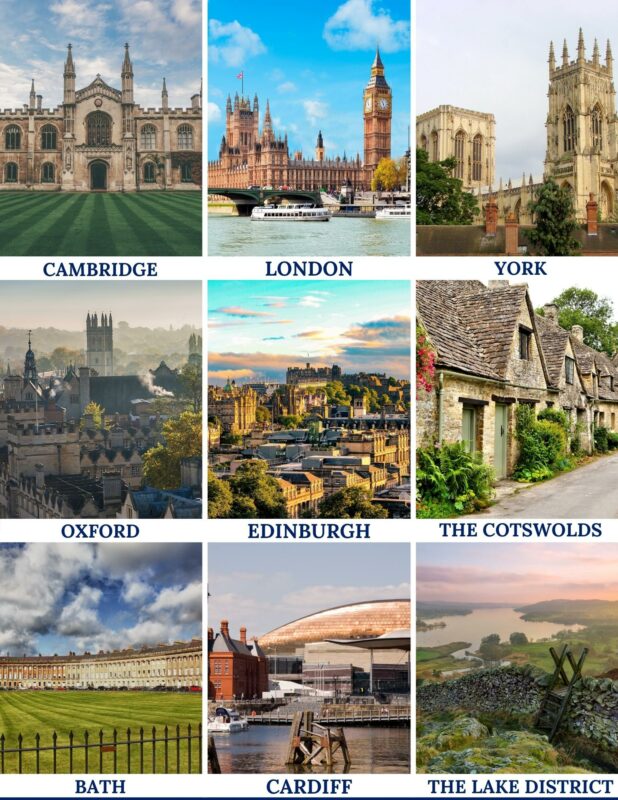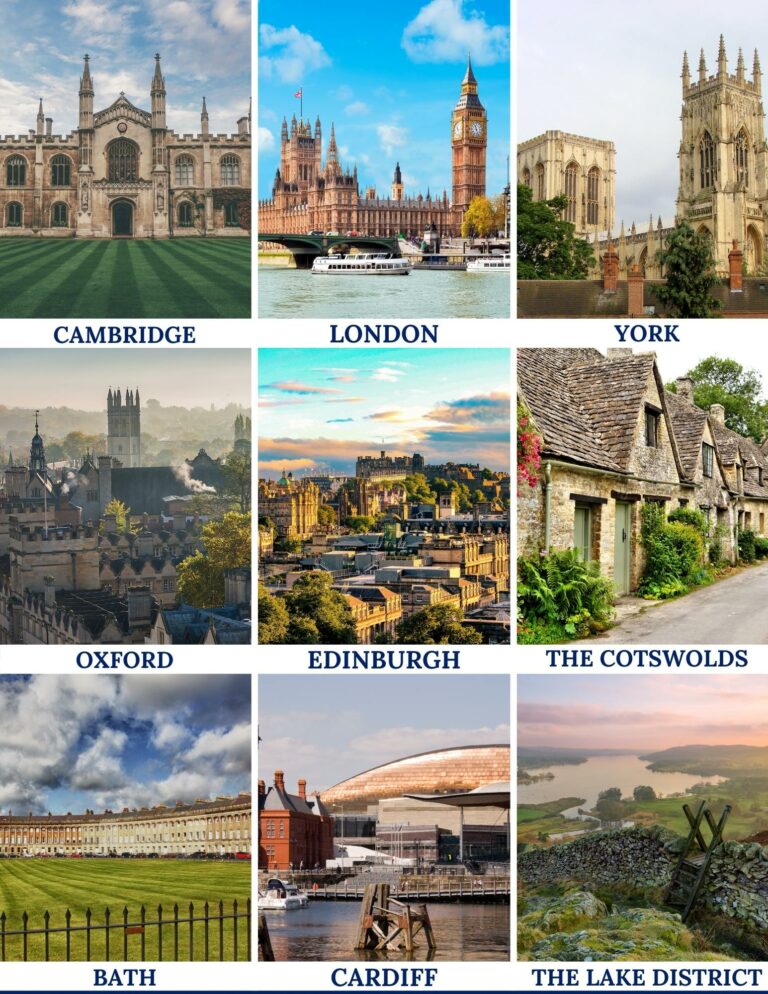 Save time when planning your UK travel itinerary
Use our planners to save trip planning time so you can relax and enjoy your vacation.
Learn what are the must-visit sights, attractions, and landmarks in each destination with the minimum time needed to explore each one.
Know where to go for the best views to take beautiful photographs.
Know the best places to eat including traditional British pubs and tea rooms.
What's included?
9 DESTINATIONS – 18 PAGE PDF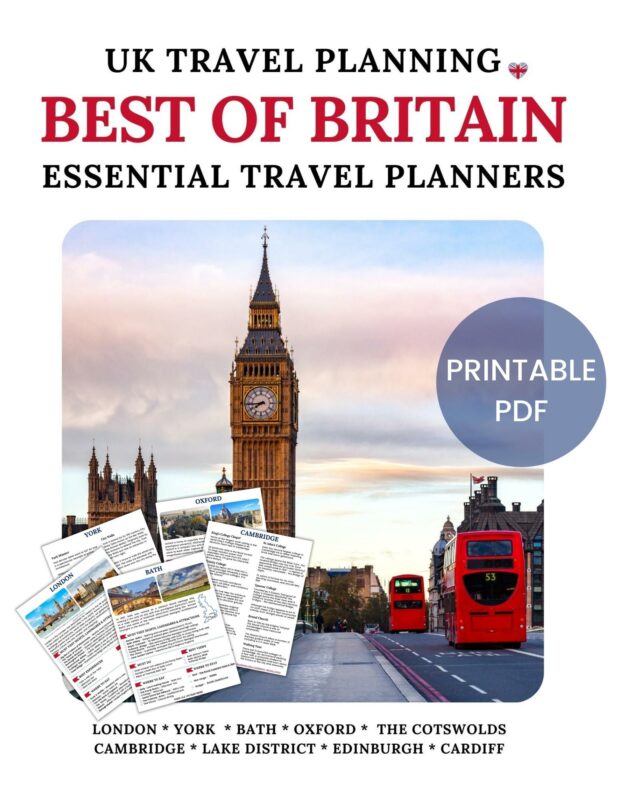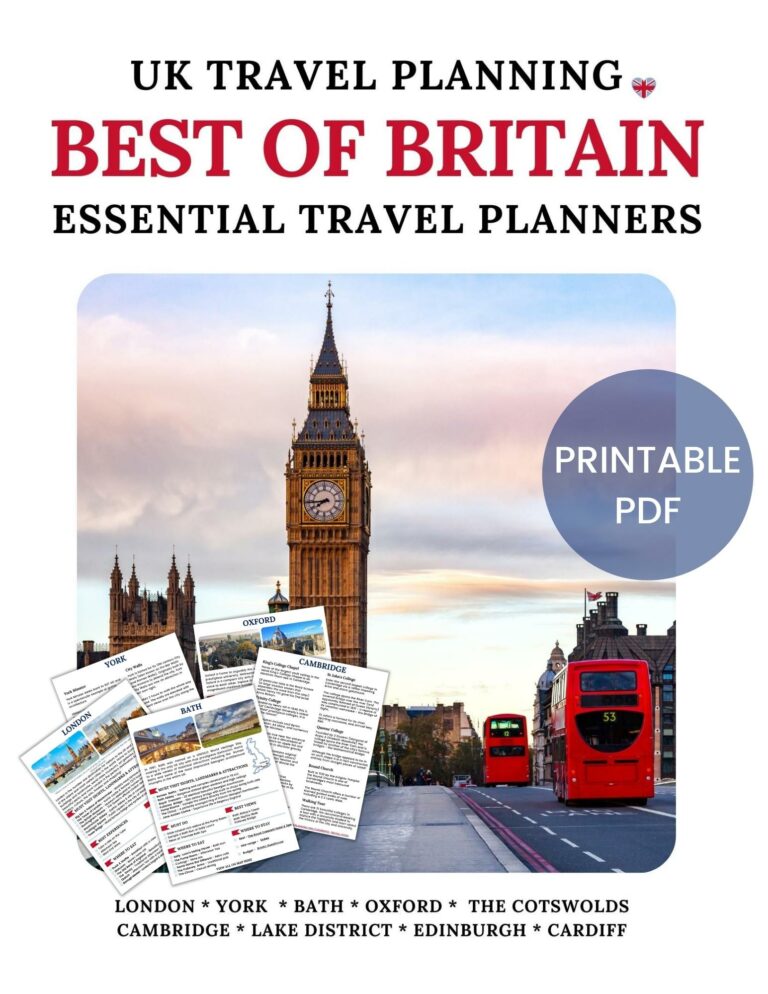 UK Itinerary Planner
GET YOUR COPY!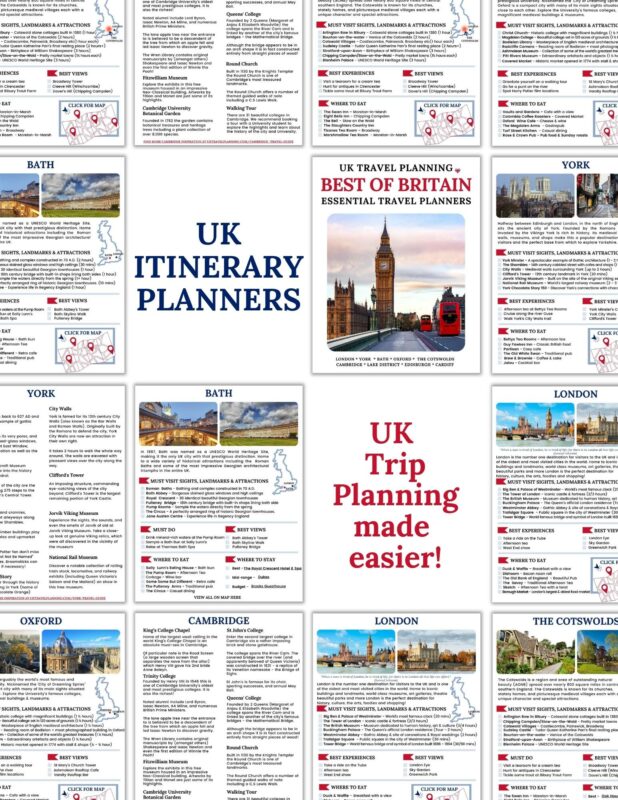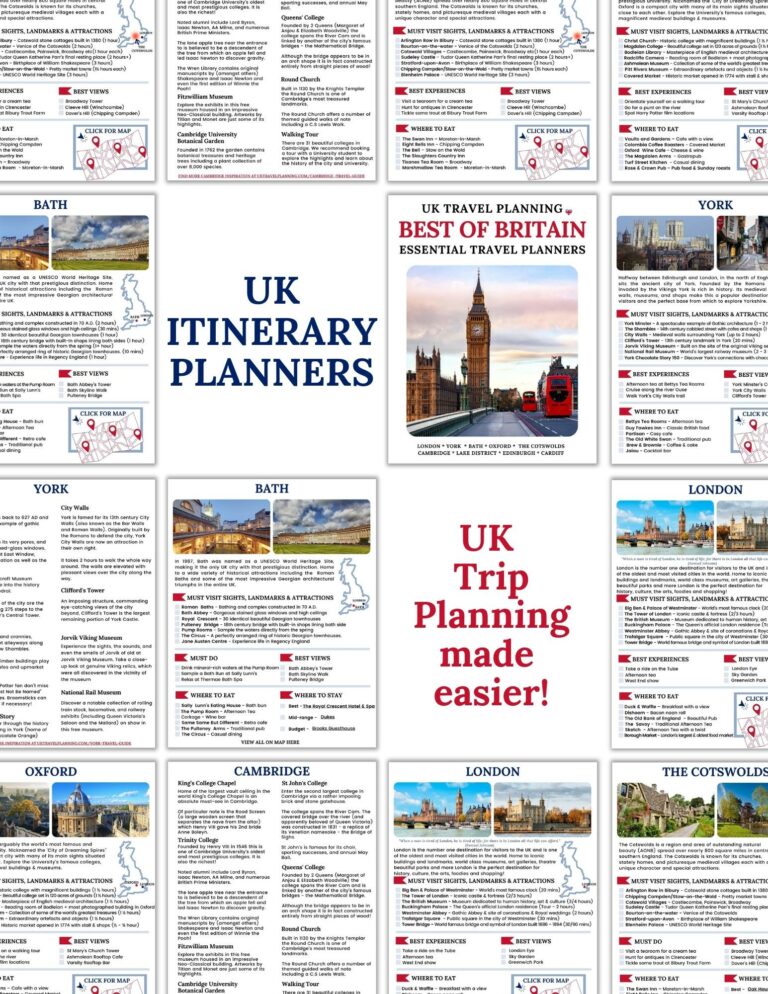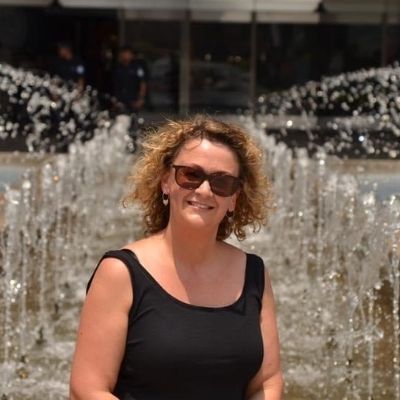 ⭐️⭐️⭐️⭐️⭐️

Fantastic planners!

These planners contain all the essential information needed to plan our trip.

The lists of things to do are perfect for planning each day's itinerary and my photographer husband loves the 'best views' section.

I can't wait to try some of the traditional British pubs you have recommended!

Linda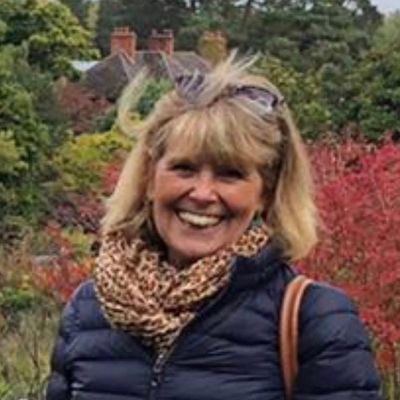 ⭐️⭐️⭐️⭐️⭐️

Time-saving guides!

This is a well constructed and impressive resource for those intending to visit these iconic / best of Britain UK destinations. The guide is easy to navigate with sufficient detail to whet the appetite without being overwhelming.

The maps are extremely useful and the links take you into a wealth of information and detail which are comprehensive and well-sourced. A 'must-have guide' for anyone planning an itinerary in the UK.

Pauline
FAQs
We check our planners every 6 months to ensure all information is up-to-date. If we make any changes to the information we will send you a new copy free of charge.
My planners are published in digital PDF format so you can read them on desktop, tablet or mobile. Alternatively you can print them off at home.
You will receive your planners via email as soon as you make your purchase.
Our aim was to simplify information so you don't have to trawl through guidebooks to identify the must-see attractions, sights and landmarks in each location.
We have included visit times for sights plus an online map so you can orientate yourself quickly.
We have included many pubs, tea rooms and eateries that are our personal favourites or have been recommended to us by friends and family.
No. We created these checklist-style planners to simplify your planning so you can choose the things you want to do quickly without having to read through lots of text.
There is definitely a time and place for understanding a more in-depth understanding of the history behind the various sights and landmarks in the UK. In fact, I've written lots of articles on this. But for your trip planning, these checklist-style planners will help you plan your trip quickly and easily.
As this is a digital product we don't accept returns or exchanges. Please contact us at UKTravelPlanning@gmail.com should there be any problems with your order.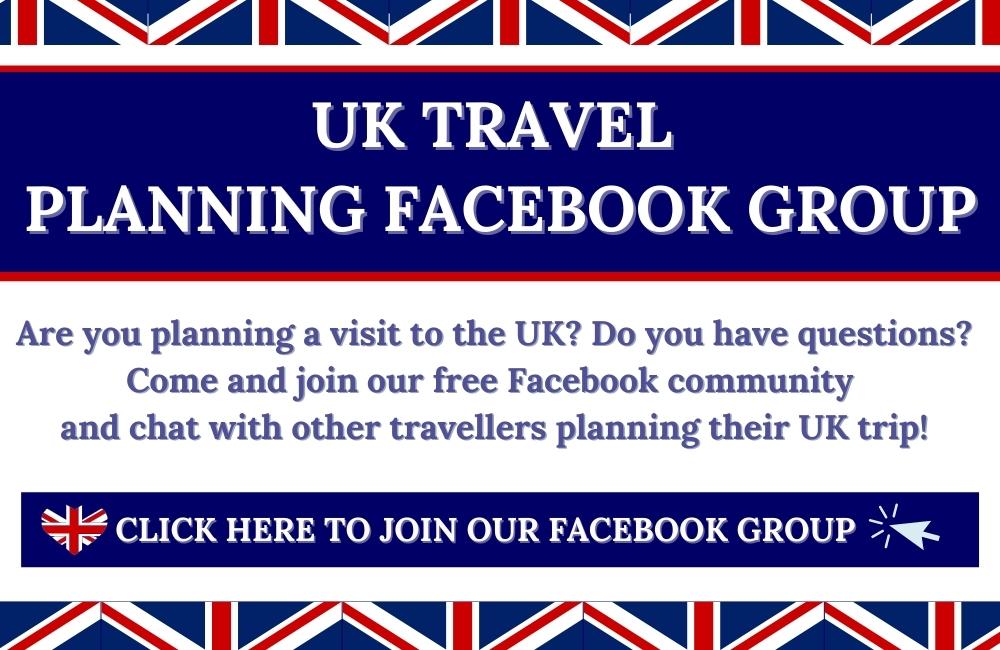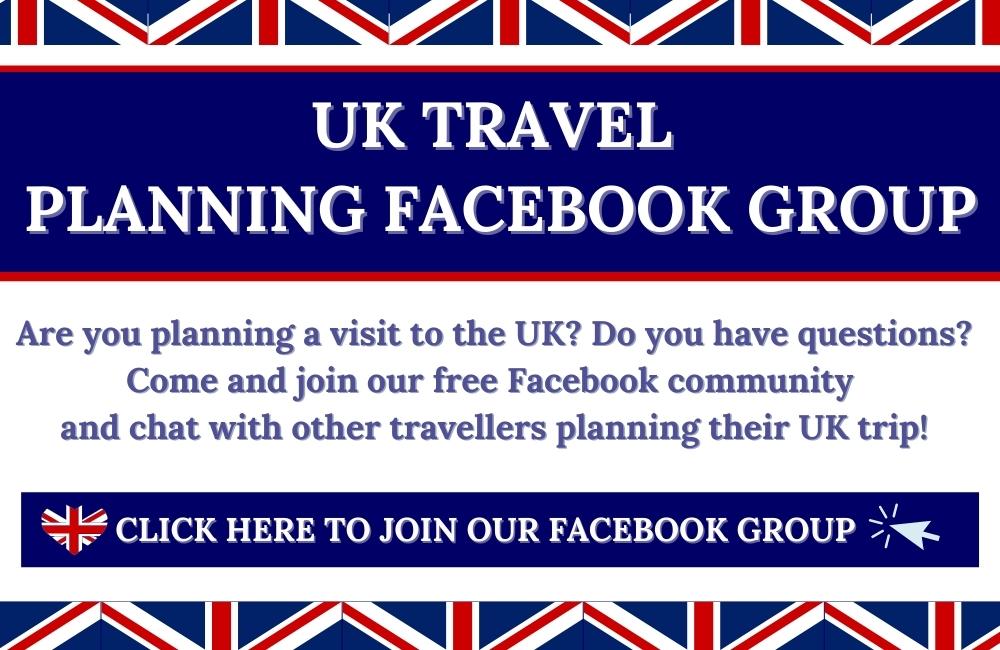 Who are we?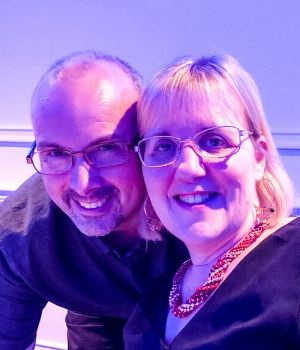 Hi!
We are Tracy and Doug Collins a British couple who have been exploring the UK for over 40 years.
We created UK Travel Planning to provide practical tips, resources and advice to help you plan your travels to and around the UK.
We know planning a trip can be stressful, especially when it comes to deciding what to include in your itinerary. With this in mind we have created these travel guides to help you spend less time worrying about what to do, and more time enjoying your trip.