Are you planning a trip to the UK but unsure of the best time of year to visit? In this article discover what each season has to offer as well as a month by month guide to major events across the UK. Everything you need to know to help you make the right decision for your trip.
If you're dreaming of having a spot of tea in England or envisioning a bagpipe serenade on the moors of Scotland, then it sounds like you're on the verge of planning one heck of a British vacation. The question is, when is the best time to visit the UK?
There are many considerations to make when planning your trip, including the pros and cons of travelling "in season," what types of activities you want to do and especially what kind of weather should you expect.
In this article, we will answer all commonly asked questions including
what you can expect from the weather during each season
the dates of school and public holidays – and the pros and cons of travelling during these peak times
expected hours of daylight throughout the year and the impact this can have on your plans
what (and when) major events occur throughout the year
plus a guide to the best time to visit England, Wales, Scotland and Northern Ireland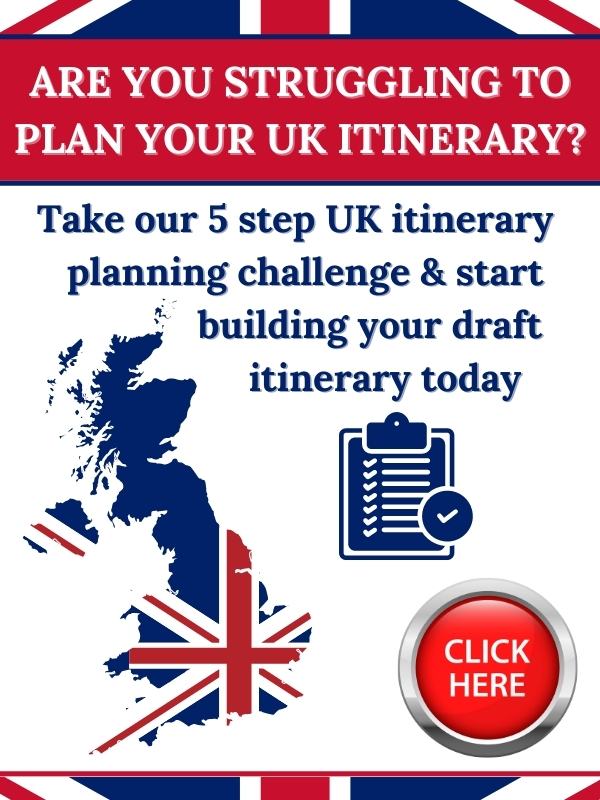 FAQ's about the best time of year to visit the UK
Many questions about when is the best time to visit the UK invariably revolve around the weather. The only certainty about the UK weather is that is unpredictable.
When is winter in the UK?
The winter months ranges from mid-November to early March.
When is summer in the UK?
The summer months range from early June to the end of August.
Can I see the Northern Lights in the UK?
For the best chance to see the Aurora Borealis (Northern Lights) head to to Northern Scotland.
What is the rainiest month in the UK?
Although December to February are the months that tend to have the most rainfall in the UK (and often can fall as snow especially on higher ground) expect rain at any time of year.
What is the hottest month of the year in the UK?
During the summer months expect generally warm to hot weather with July (on average) the month with the highest average temperatures.
When is peak season in the UK?
Peak season in the UK is July and August. This also coincides with school holidays across the country.
When is the shoulder season in the UK?
Shoulder season in the UK is May, June and September.
When are the major public holidays in the UK?
In addition to Christmas, New Year and Easter holidays there are a number of public holidays (called 'Bank" holidays) throughout the year including May Day Bank Holiday (first Monday in May), Spring Bank Holiday (last Monday in May – and yes there are two Bank Holiday weekends in May!), and the Summer Bank Holiday (last Monday in August)
When is the best time to visit the United Kingdom?
Factors to consider when planning your trip
The weather
Pros and cons of travelling during Peak Season, Shoulder Season or Low Season
The impact of daylight hours
The weather
The UK is a small island divided into 4 separate nations — England, Wales, Northern Ireland and Scotland. Each has their own cultural identities and attractions to consider, not to mention their own weather idiosyncrasies.
Basically though, the entire UK has a temperate climate with warm summers that never get too hot and cold winters that never get too cold.
The UK weather is, however, famously unreliable and generally not the primary reason to visit the UK! Think about your many clothing options when packing— and don't forget the umbrella (my UK packing guide for every season will help!)
The answer to the question, 'When is the best time of year to visit the UK?' really depends on what you're looking for. The UK's warmest weather is in the summer. Autumn and spring are charming but may be a little bit chilly for certain outdoor activities. Winter can be cold, blustery and damp, though it usually only snows around 24 days out of the year.
Spring
Spring in the UK begins in March and goes through to the end of May. The weather starts off cold and rainy but becomes more mild as the months progress. Finally, by the end of May and beginning of June, the UK starts to warm up. The average maximum temperatures are as follows:
March, 12°C (54°F)
April, 15°C (59°F)
May, 18°C (64°F)
June, 21°C (70°F)
Read – Complete Guide to visiting the UK in spring
Summer
The summer is generally very pleasant in the UK and tends to be dryer than in the autumn and winter months. The summer begins in June and ends in early September. The average maximum temperatures for the summer months are as follows:
June, 21°C (70°F)
July, 23°C (73°F)
August, 23°C (73°F)
September, 20°C (68°F)
Read – Complete Guide to visiting the UK in summer
Autumn
Autumn goes from September through to the end of November. Days change from crisp to blustery and then get downright cold. There tends to be a higher level of precipitation during these months as well. The average maximum temperatures for the autumn months are as follows:
September, 20°C (68°F)
October, 16°C (61°F)
November, 12°C (54°F)
December, 9°C (48°F)
Winter
It can get rather bleak and cold in the UK during the winter months, which go from the start of December through to the end of February. The average maximum temperatures for the UK in winter months are as follows:
December, 9°C (48°F)
January, 9°C (48°F)
February, 9°C (48°F)
March, 12°C (54°F)
Read – Complete Guide to visiting the UK in winter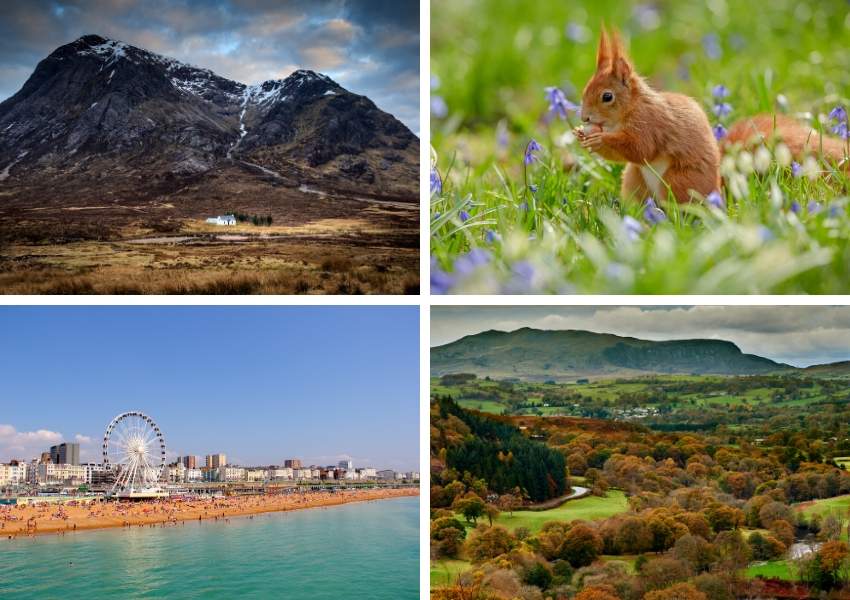 Pros and Cons of visiting the UK during peak season
Peak season for travel in the UK are the summer months of July and August. These dates also coincide with the long 6 week summer school holidays (and hopefully sunny weather)
What are the pros of visiting the UK during peak season?
The UK weather is generally at its best during these months.
Hours of daylight are long which means more time to explore the sights.
Some of the UK's major events occur during July (Wimbledon) and August (Edinburgh Festival)
Many historic sights have special events on especially for families e.g jousting at Warwick Castle.
What are the cons of traveling during peak season?
It is the most expensive time of year to visit and prices for flights, accommodation and transportation can be sky-high.
Main attractions across the country are busy – buy tickets ahead of time (skip the line tickets are worth the expense unless you enjoy wasting precious holiday time in a queue!)
Restaurants and hotels are jam-packed.
Roads are busy and traffic jams are common which can add to the stress if you are planning to hire a car for a road trip
Advantages of visiting the UK during shoulder season
Shoulder season in the UK is in May, early June, September and early October.
What are the pros of visiting the UK during shoulder season?
Less expensive than peak season
Better availability for accommodation
Some of the UK's most popular events occur during these months such as the Chelsea Flower Show (May), Trooping of the Colour (June)
Less crowded (though the Bank holidays can be busy)
There are 2 public (bank) holidays in May (first and last Mondays of May) and many popular historical sights organize events especially for families over these long weekends.
Expect fewer crowds at popular attractions (though school groups may visit museums, art galleries, and castles during term time)
Long daylight hours
Pros and cons of visiting the UK during low season
November through to April is generally considered to be the low season for travel to the UK.
Note that some parts of the UK such as London and Edinburgh experience significant numbers of tourists during December and early January which can significantly impact costs.
Pros of visiting the UK during the low season
Budget friendly
Less crowded
Enjoy special events over the festive period including Christmas markets, Christmas lights and decorations in major cities and New Year's Eve celebrations.
Cons of visiting the UK during the low season
Weather can be very cold (expect snow during the winter months)
Daylight hours are reduced (it can get dark as early as 3.30 pm)
Many popular attractions are closed over the winter months.
Impact of daylight hours
The amount of daylight you can expect fluctuates greatly across the year and can have a major impact on your plans.
The amount of daylight can also vary depending on your destination within the UK. The further north you travel the more daylight you can expect in summer and the less in winter.
Average hours of daylight in June (longest day)
London – 16 hours +
Scotland – 17 hours +
Average hours of daylight in December (shortest day)
London – 8 hours
Scotland – 7 hours
When is the Best Time to Visit England?
First of all, there's no bad time to visit England, though travelling during every season has its advantages and disadvantages. You can, however, expect some seasonal variation in prices, crowd size and availability of activities.
The summer is the peak tourist season, which is from the end of May to early September. The daylight hours are at their maximum, up to 16 hours per day. The weather is usually delightful and kids are off school (July and August). The inevitable consequence is that everyone starts flocking to the tourist destinations and adding to the already long lines and crowds.
If you dream of gallivanting through the English countryside, add throngs of people sharing the roads and limited parking to your vision. Unfortunately, hotel rates and airfare are usually more expensive in the summer. Still, that charming weather can be a lure that outweighs all of those inconveniences.
If you travel in winter, it may be cold and bleak, and the daylight hours will have waned to just 8 to 10 hours per day. That's the bad news. The good news is you won't have to fight any crowds or struggle to get a dinner reservation. There will also be deals to be had on hotel rooms and flights. So if your itinerary contains a lot of indoor activities, maybe winter travel is right for you.
If you're wondering when is a good time to visit London, it's similar to travelling in the rest of the UK in terms of weather and seasonal availability. There are a few exceptions, however.
Christmas time in the capital city has been an incredibly popular destination for decades, what with the shopping, the decorations and abundant Christmassy charm.
If however you are a royal watcher, consider traveling in the summer when there are more opportunities to have a peek into the royal lifestyle. Many royal residences are open to the public during the summer because the royals themselves are away on vacation.
Taking all of this into consideration, if you want to know when the best time is to visit England, the answer is (if you can) spring or autumn. During these times the weather is favourable and the daylight hours vary from 11 to 15 hours per day, so there'll be plenty of time for sightseeing.
Taking a road trip through the English countryside (the Cotswolds, Lake District, Peak District or Northumberland are just two suggestions) is gorgeous in the spring or autumn because either the flowers are blooming or the leaves are turning brilliant shades of orange and yellow. While there are crowds they are smaller and more manageable than in the peak summer season.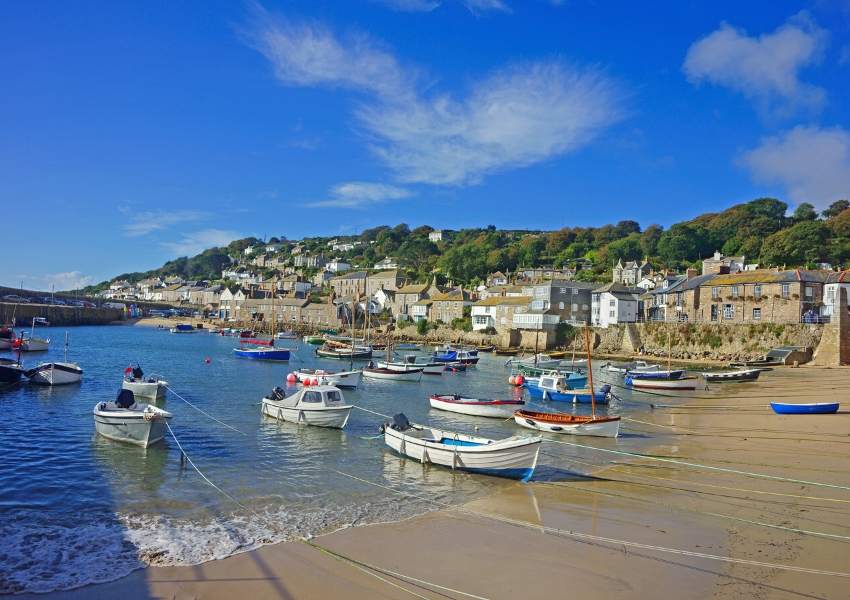 When is the Best Time to visit Scotland?
Just like it did for England, the timing of your Scotland trip depends upon what you activities have planned. The country's winter may be more suited to hunkering down in an Edinburgh pub rather than hiking through the Highlands. The average temperature hovers around 0°C (32°F) and is likely to be even colder on the coast and in higher attitudes.
Like England, airfares and hotel rooms will generally be cheaper and you won't have to fight the crowds in the cities or in the train stations. You will, however, need to be ready for the reduced daylight hours. In January, for example, the sun rises at 8:47 a.m. and sets at 3:53 p.m.
There is good news, though. Because of Scotland's high latitude and particularly dark winter nights, there's a chance that you will be treated to the aurora borealis or the northern lights — a dazzling and somewhat ethereal light show in the sky.
A summer trip to Scotland is defined by pros and cons.
The pros — you'll have lovely weather, as it never gets too terribly hot in Scotland. Temperatures range from 15°C (59°F) to 17°C (63 °F). The daylight hours are also long. In August, for example, the sun rises at 4:22 a.m. and sets at 8:03 p.m.
There will be a lot to do, like hiking, camping, driving tours, beautiful train journeys, exploring the cities, islands and the countryside.There are festivals for every taste, such as the Edinburgh Fringe Festival and the Belladrum Tartan Heart Festival in Inverness.
Now for some cons — July and August are peak months for travel, and the crowds will be significantly larger and the prices will be higher. If you don't mind competing for a little space and paying more for the privilege, then a summer trip may just be the perfect one for you.
As with England, visiting Scotland in the late spring/early summer or early autumn is ideal. By June, Scotland gets an amazing 17 hours of daylight. That combined with the spring's pleasant weather, an average of 7°C (45°F) to 13 °C (55°F), and you will be able to conquer every outdoor activity there is to offer.
If you would prefer to spend your time in Scotland's cities, the good news is that the summer tourists haven't arrived yet, so lines won't be as long and the prices will be more reasonable. The same thing is true for an autumn visit. Starting in November through middle December, airfares tend to be cheaper.
Early autumn is an ideal time of year to drive North Coast 500, a spectacular 516-mile trip from Inverness along Scotland's North Highlands that might be one of the most scenic drives in the world.
When is the Best Time to Visit Wales?
No matter when you visit Wales, remember, the weather can be unpredictable and you should pack well and be prepared for a variety of temperatures.
The temperature in winter averages 6°C (43°F), but compared to Scotland, there is a good amount of daylight — sunrise is around 7:40 a.m. and sunset is around 6:28 p.m. In spite of the cooler weather, daffodils have been known to make their cheerful appearance late in the winter.
Another plus, if you travel on or near March 1st, you can join the locals in celebrating St. David's Day. The patron saint of Wales is feted with parades, traditional Welsh dress and plenty of delicious food, not to mention scores of daffodils and leeks.
The summer is a lovely time to visit, as the weather is very agreeable, although the region can get quite a bit of rain. There is between 15-16 hours of daylight during the summer. Temperatures average 16 °C (61 °F), so hiking and camping would be fantastic during this time, as would any coastal family trips.
If you wish to see the Atlantic Puffins take over the island of Skomer, then early July is the time to go, especially if you want to see them parenting their new chicks.
Summer is the busiest time of year, so expect higher prices and be prepared to book well in advance for hotels (and popular Welsh castle hotel stays), air travel, restaurants and activities.
The late spring and early autumn are great times to go to Wales. There are between 13 and 16 hours of daylight during both seasons. The temperature usually hovers around 13°C (55°F). In May and June, flowers will be blooming in a riot of colors, making the already breathtaking scenery fully come to life.
The Wales Coast Path, an 870-mile long footpath that winds its way along the coastline, makes for a perfect hike during this time. For something a little different, check out The Laugharne Weekend in West Wales — a local, literary and arts celebration of Dylan Thomas and other writers, musicians and comedians who've come from Wales.
In the autumn, the mountains and valleys look to be on fire with all shades of gold and orange, and the nights begin to get crisp with a touch of chill. Places like Hay-on-Wye, a charming market town on the River Wye become even more magical in the autumn.
There will also be plenty of seasonal activities, such as at the medieval Powis Castle and Garden. Each year they create the Powis pumpkin trail, where kids can search for the carved pumpkins hidden throughout the garden.
If spending a night in a Welsh castle is on your bucket list why not book one of these amazing Welsh castle hotels?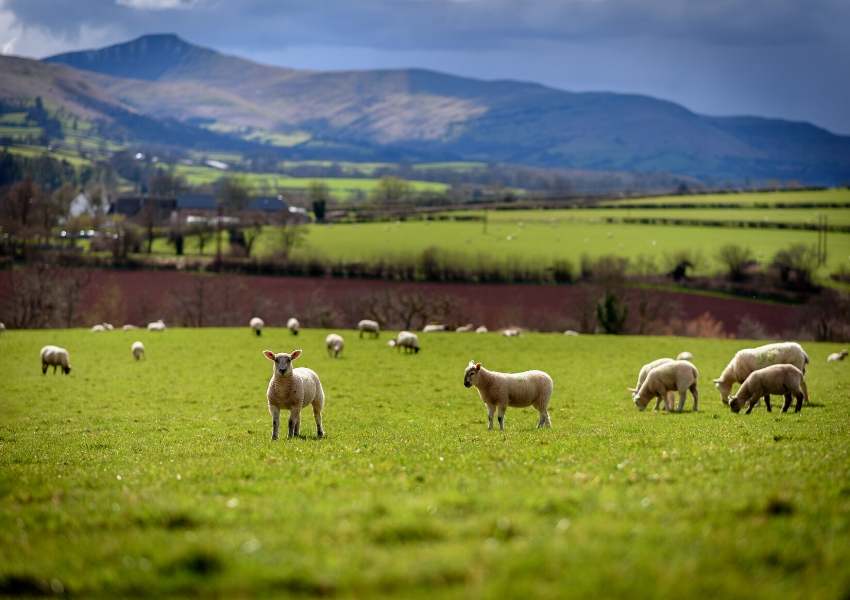 When is the Best Time to Visit Northern Ireland?
If you wish to visit Northern Ireland when the temperatures are at their warmest, then go during July and August. The average temperature in the summer is 17°C (63°F), but beware because summertime is also when the country's rainfall is at its peak.
The summer in Northern Ireland has amazingly long daylight hours, 5:00 a.m. to 10:00pm, so you'll be able to pack in a lot of activities. It is the peak season, which means you'll be fighting the crowds as you see the sights.
Also, keep in mind, summer vacations for their school children start a few weeks earlier than they do in England, meaning the tourist sites may be more crowded starting at the end of June.
In winter, Northern Ireland is a little colder than England and has about 7-8 hours of daylight. That won't matter too much if you seek out Belfast's St. George's Market, Northern Ireland's last surviving Victorian market. In December, they offer twilight days for evening shopping. There will also be crafts from local artisans, delightful food and family entertainment.
Like with the other UK regions, you get the best of everything by visiting in the spring or autumn. By late spring, you'll start to see lambs and calves in the pastures as the temperatures rise to between 10°C (50°C) to 16°C (60°F).
Visit Rathlin Island in the late spring and you'll see all kinds of nesting birds and the area's famous puffins. Also, for those festival fans, check out the two-day Bushmills Salmon and Whiskey festival held in early June.
In the autumn, as the leaves are changing colors, it's a perfect time to visit the Glens of Antrim, or known locally simply as The Glens. It's a region of County Antrim known for it's astonishing natural beauty.
In October, the Glens Storytelling Festival is a five-day event for tourists and locals alike to experience the magic of this area's story telling traditions. Expect family-friendly stories to have a touch of Halloween magic.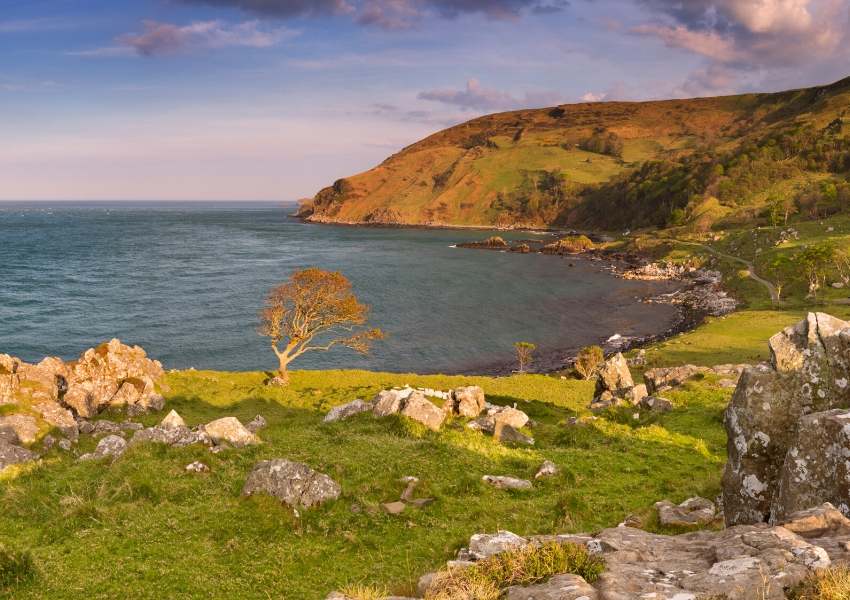 Which is the best month to visit the UK? Month by month pros and cons + guide to all the major events in the UK
Essential Guides
☀️ Visiting the UK in the summer
January
January in the UK falls within the low tourist season, which creates some distinct advantages for travellers. Students return to school and the cold weather, gloomy skies and waning daylight translate into fewer people, cheaper hotel rooms and inexpensive airfare.
Also, the after-Christmas sales are in full swing, so bargain hunters will have a field day shopping. Theatre tickets and restaurant reservations will also be easier to get. A January trip is sounding better and better. Here are some fun things to do in January:
• New Year's Day Parade in London—This is a fabulous, free and family-friendly parade in the city's West End. It's three and a half hours of music and revere that won't soon be forgotten.
• Simplyhealth Great Edinburgh Winter Run—If you're in Scotland and are a fitness buff, join 3000 other hardcore health nuts for this 5k of fun that also affords fantastic views of the city.
• Big Burns Supper in Dumfries Scotland—Part of the country's Burns Night, this event occurs in the latter half of the month and offers all sorts of venues with everything from comedy to cabaret.
February
February in the UK falls securely within low season for travellers, but that doesn't mean you can't have an absolutely fantastic vacation if you choose to travel then. If you don't mind cooler weather, the seaside towns should be virtually empty, for example.
Keep in mind that UK schools have a half-term break in February, which may cause unexpected crowds at tourist sites. Here are some fun things to do in February:
• Valentine's Day in London—A visit to multiple artisan chocolate shops would definitely be in order, as would a romantic dinner for two in one of London's many fine-dining restaurants.
• The Orchid Festival at London's Kew Gardens—If you adore flowers and don't want to travel all the way to Indonesia, then this show is not to be missed. There will be over 5000 species of orchids to admire.
• London's Classic Car Show in Olympia Exhibition Centre—You'll see some of the finest and most collectable vintage models in the world.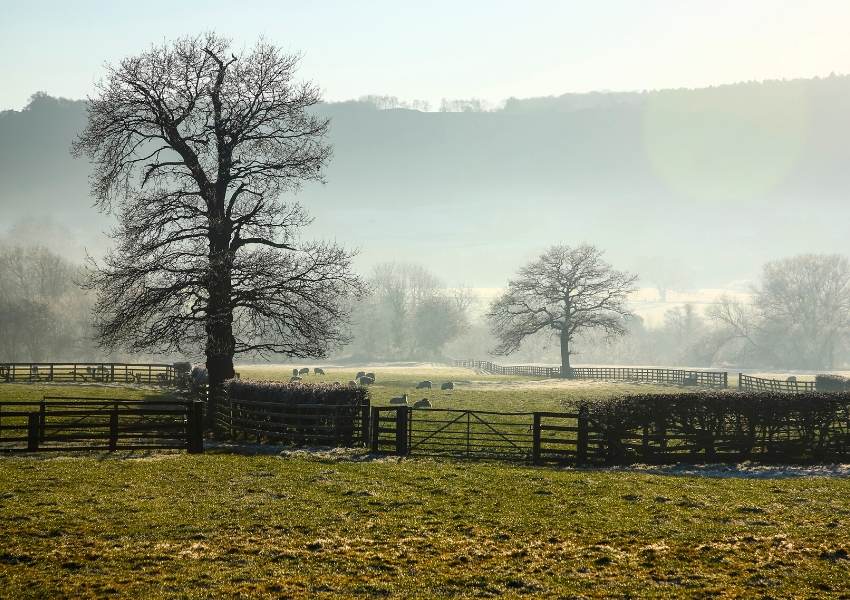 March
Flowers will be just beginning to bloom throughout the UK, a promise that spring is just around the corner.
March is a shoulder season for tourists, which means it's not too busy and not too light. So you can throw on a coat and start taking advantage of some of the outdoor fun that the UK has to offer. Here are some fun things to do in March:
• Oxford and Cambridge Boat Race in London — When is the best time to travel to England? When there are 250,000 screaming rowing fans cheering on the edge of the Thames. This is one of the largest sporting events held in London and it's free! (Sometimes this event happens in April, so check online to see.)
• Glasgow International Comedy Festival—Are you a comedy fan? In the latter half of March, travel to Scotland and see the funniest stars from all around the UK hit the stage in what is Europe's largest comedy festival.
• St. Patrick's Day in Northern Ireland—On March 17th, County Armagh and County Down host the annual Home of Saint Patrick Festival that consists of concerts, family-friendly activities and general fun.
April
Ah, April. The flowers are blooming and the days are getting longer. It's a shoulder season, so it's a pretty good time to enjoy the natural beauty that the UK has to offer without having to brave too many crowds.
Students in the UK have a school break around Easter, which usually falls in this month, so that may alter the tourist scene slightly. Regardless, there are also a lot of fun, local activities to choose from. Here are some examples:
• Isle of Wight Walking Festival—Fun for all ages and all fitness levels. Thousands of locals and tourists alike explore the island and take in its stark, scenic beauty.
• Shakespeare's Birthday in Stratford-upon-Avon—Celebrate The Bard's birthday by traveling to his birthplace for performances, music and all kinds of fun.
• Cardiff Flower Show—If you're a gardener or a flower appreciator and are planning to be in Wales, you might want to visit the Royal Horticultural Society's Cardiff Flower Show. There are countless exhibits and demonstrations to inspire and fascinate those with or without a green thumb.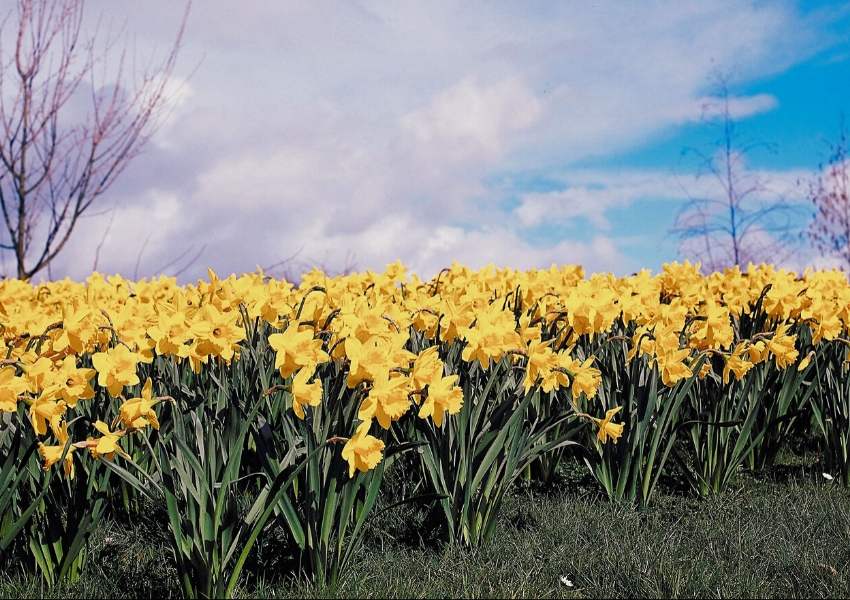 May
The weather is getting ever warmer and the days are getting longer in the UK, yet May is still a shoulder season, which means its an excellent time to visit. Things can get busy over the Bank holiday weekends with many Brits enjoying a spring staycation.
It's also getting dryer, so rain may not be as much of an issue as it is in other months. Still, bring a few layers to wrap up in, just in case. Here are some fun things to do in May:
• Chelsea Flower Show – Since 1913, except during the two world wars, the famous Chelsea Flower Show has been a glamorous affair celebrating British flowers and garden design. It takes place on the grounds of the Royal Hospital in Chelsea and makes for a fun and historical activity whilst in the UK.
• Gloucester Docks Tall Ship Festival — Come see tall ships in all of their splendor along with fun and games for the whole family. There will be live stages with local bands as well as a food market
• Gordon Castle Highland Games and Country Fair – Join over 10,000 locals and tourists at Scotland's only highland games and country fair. It's at the magnificent Gordon Castle located near Fochabers in Moray.
June
The middle of June marks the beginning of peak season for traveling in the UK, so make sure you've got those reservations, tickets and bookings well ahead of time.
You have an excellent chance of pleasant weather and agreeable temperatures, so live it up! Here are some fun things to do in June:
• Glastonbury Festival — This world-famous five-day festival takes place in Pilton, Somerset, in the south west of England. It features big-name contemporary musical acts as well as dance, cabaret and theater.
• Gregynog Music Festival — Attention classical music lovers! In the gorgeous Welsh countryside in the village of Tergynon, you'll find the oldest classical music festival in Wales, which attracts some of the world's finest musicians.
• The Royal Highland Show — Scotland's largest agricultural show put on by the Royal Highland and Agricultural Society of Scotland. Thousands of visitors come from all over the globe to see over 1000 exhibitors and scores of livestock. It's in Ingliston, an area of West Edinburgh.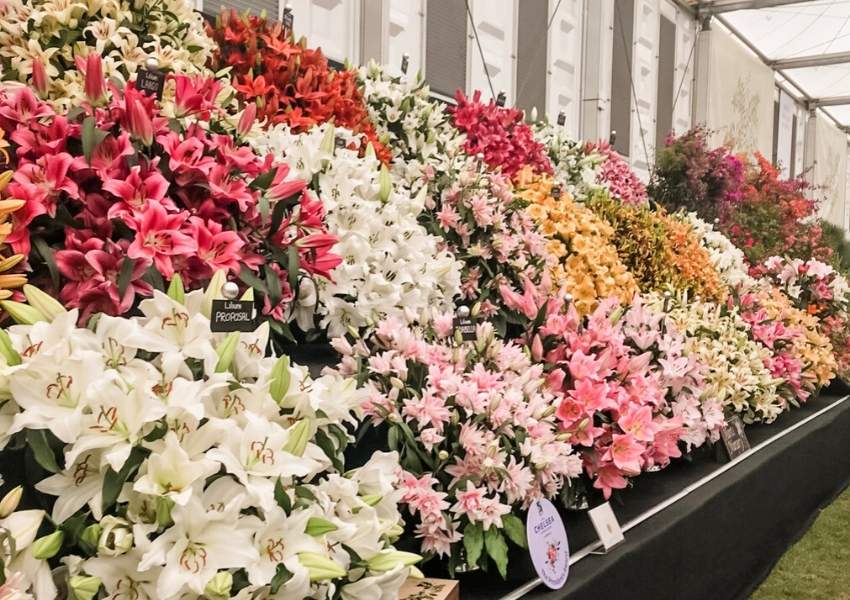 July
July is peak travel season with very long days and probably the best weather offered by the UK. Restaurants will be jam-packed and tourist sites will be overflowing with visitors.
Add in the students who have just been released from school on summer break and you will have a lot of people to contend with. No wonder there is a lot going on the UK during the summer! Here are some examples:
• Wimbledon — In a town called Wimbledon, there's a little yearly tennis tournament. Actually, it's probably the most major tournament in the tennis world.
Good to know – If you want to do it on the cheap, go outside the stadium to Henman Hill and buy a £30 ticket to watch the matches on a giant TV. If you want the real thing, then you'll need to shell out quite a bit more, depending on which match you see.
• The Big Cheese at Caerphilly — History buffs, would you like to be sent back to medieval days at Caerphilly Castle? See reenactments and battles, along with entertainment, food, period dance and a whole lot of fun.
August
The weather is warm, so that distracts you from the peak season crowds traveling throughout the UK. All schools are enjoying summer break, so expect to be shoulder to shoulder with locals and tourists alike at all the tourist sites.
Here are some fun things to do in August:
• Wilderness Festival—Located in Oxfordshire's Cornbury Park, this festival offers easy-going music, theatrical productions, amazing food and really cool art, all in a gorgeous lakeside setting.
• Edinburgh Fringe Festival — If you like crowds, music and having serious fun, then try out the Edinburgh Fringe Festival, the world's largest arts festival. It goes on for days and hosts so much talent, it takes hundreds of venues just to fit everything in. Check their website to see the list of performers.
• The National Eisteddfod — A festival celebrating all things Welsh. It's in the first 8 days of August and there is food, music, arts and design.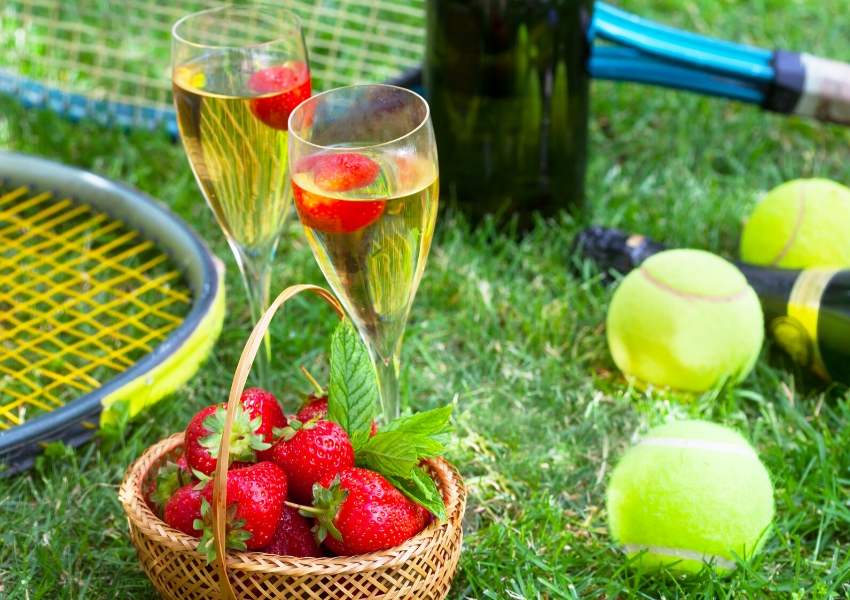 September
The beginning of September is part of the summer peak season but with the end of summer and beginning of autumn, the rest of the month is a shoulder season.
Most students head back to school early in September, so vacationers return home and tourist sites will be less crowded. Here are some fun things to do in September:
• The Jane Austen Festival — Do you dream of spending a quiet evening with Mr. Darcy or Elizabeth Bennet? Travel to Bath and spend 10 days choosing from over 80 Jane Austen-related events. There's even a Regency Costumed Masked Ball!
• Culture Night Belfast – For the past several years, in the second half of September, people hit the Belfast streets from City Hall to the Cathedral Quarter to enjoy a free celebration of art, language and history of Northern Ireland. There is something to do for all ages.
October
There's a crisp autumn chill in the air and Halloween ghosts and goblins are just around the corner. The beginning of October is a shoulder season, and by the end, it slows down into low season. Still, there are lots of interesting things to tackle in the UK during October.
• Harwich International Shanty Festival – For those who can't resist the call of that salty ocean air, sail on over to Harwich and sing an old song of the sea. There'll be concerts and barge trips and crafts for the saltiest old sailors to the youngest of landlubbers.
• The Callander Jazz and Blues Festival — Who doesn't enjoy jazz in a charming rural setting? In 2006, this festival was born and has grown larger every year. It's a long weekend of all types of music in a variety of venues. You'll see live blues, jazz, boogie and soul from a huge variety of artists.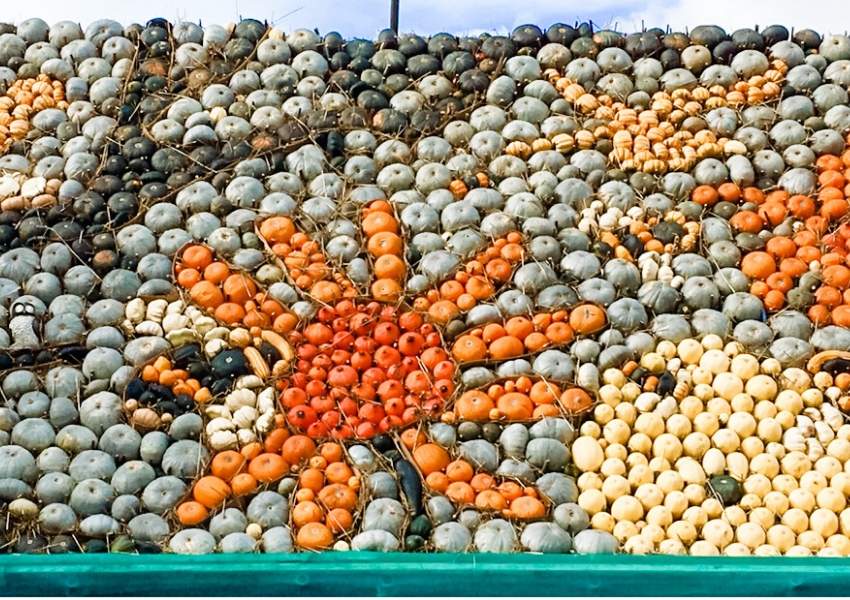 November
This is the low season for travel in the UK. The weather is brisk and it's best to remember to bring a bunch of comfy layers and a jacket in your suitcase. Here are some fun things to do in November:
• Guy Fawkes Night—This celebration marks the night back in 1605 when Guy Fawkes tried to blow up the Houses of Parliament. He did not succeed, and the anniversary has traditionally been remembered with a bonfire. Given that could easily get out of hand, most celebrations have switched to fireworks.
• Diwali on Trafalgar Square – Diwali is the festival of lights celebrated by Hindu, Jain and Sikh people all over the world. This one is the biggest in the UK and features amazing dancers in stunningly beautiful and colorful dress. Expect to see market stalls with amazing food, as well as crafts and fun activities for the whole family.
December
Yes, it's pretty chilly in the UK during December, and the days have grown a wee bit short. There's still a lot to love about this winter month. Keep in mind, that students in the UK usually have the final weeks in December off, so that could affect the crowd levels.
The weeks closest to Christmas are considered a peak tourist season, so there are many Christmas activities to choose from including festive markets all over the UK.
• Belfast Giants Ice Hockey — For something really different, grab the whole family, live like a local and check out an ice hockey game. Their website has all the information about tickets and times.
• Elfingrove at the Kelvingrove Art Gallery and Museum—This magnificent museum in Glasgow transforms itself and offers night-time tours along with local food and singing.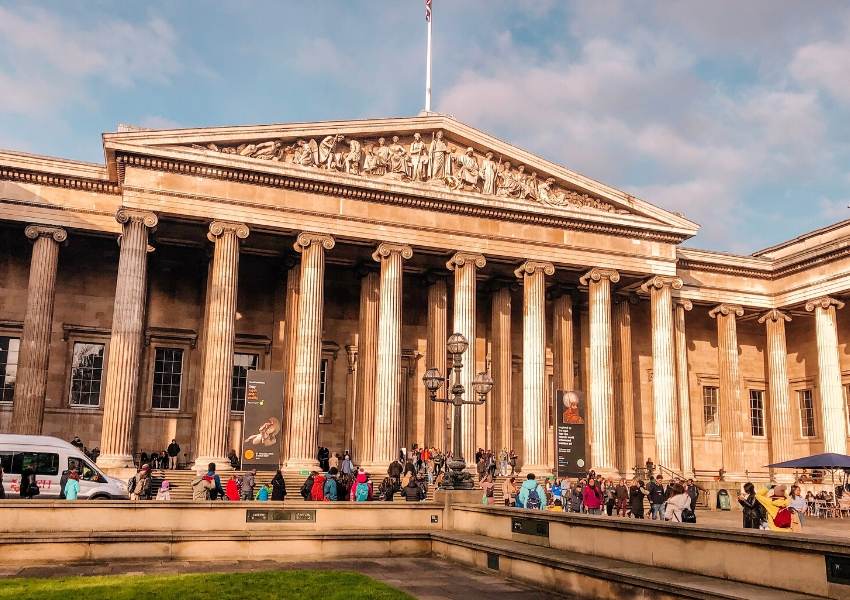 When is the best time to visit London?
This is really a difficult question to answer and really deserves a post all of its own.
Many people insist that it's Christmas. Trafalgar Square has a giant lit up Christmas tree dripping in ornaments and Christmas cheer. Carol singing and festive events occur all throughout London.
There are several London Christmas Markets that will surely take care of everyone on that Christmas list. There are also a number of festive events held annually around Christmas at many of the castles near London.
But in summer the hours of daylight are longer and exploring London's attractions on a warm sunny day is also a wonderful experience.
To be honest for me deciding when to visit London is best answered with the words "it is always a good idea!"
Read more – Visiting London in winter | 21 Festive things to do and see in London in December | 29 Things to do in London in Spring | Guide to visiting London in Fall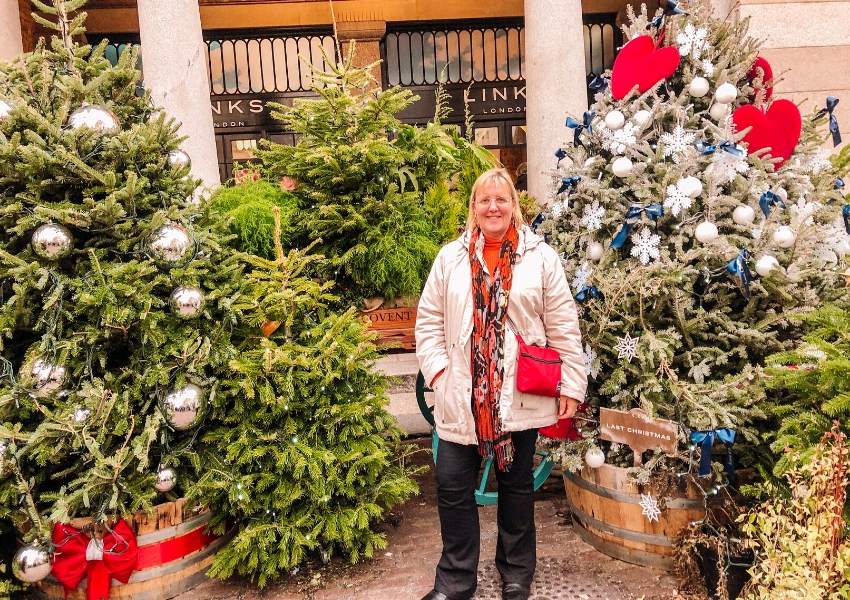 Happy UK Travel Planning!
So the only true answer to the question, "When is the best time to go to England, Scotland, Wales or Northern Ireland?" really does depend on your own interests and available time to go.
Once you have settled on the time of year to visit the UK you are now ready to start planning your trip itinerary.
My UK Trip Planner will help you to plan the perfect UK vacation in 10 easy to follow steps – I recommend starting there!
For UK inspiration my top 21 landmarks in England, 19 places to visit in Scotland, top 10 things to see in Wales, top 10 things to do in Northern Ireland and London bucket list articles are great places to start.
I recommend prioritising what you want to see and do. You can also take some virtual tours of London and UK landmarks and sights to help you plan.
Other useful resources to help you plan your trip: