One of the most important steps when planning your holiday is calculating what you need to budget for your trip. Use my guide and estimate the cost of a trip to the UK including flights, accommodation, transportation, tours and more.
When planning any trip the inevitable question of how much it will cost and what to budget for is a huge consideration for most of us. In this article I will go through the main costs you need to budget for when planning your trip to the UK.
Obviously, individual costs will vary depending on your interests and travel style – Are you travelling solo/with family? Are you a luxury or budget traveller? Are you planning to travel independently or with a tour? Etc
As with my UK trip planner (which helps you to plan your visit step by step) this guide to calculating UK trip costs will help you through the process of budgeting in a systematic manner whether you are a budget traveller or looking to splurge on your trip.
Why not download my printable budget trip planner to use as you work through the article?
UK Travel Planning Podcast
Episode #57: Insider tips for exploring the UK on a budget
Calculating how much a trip to the UK will cost
Flights to the UK
If you are flying to the UK from outside of Europe flights will probably be the most expensive part of your trip.
It is worth calculating the cost of your flights as early as possible in the budgeting process. I recommend using Skyscanner to find the average prices for the time of year you are planning to visit.
Enter your departure point and destination into the price tracker on Skyscanner and you will discover the *average prices across the month.
*Please to bear in mind that at present flight prices are best estimates and may be affected by Covid-19.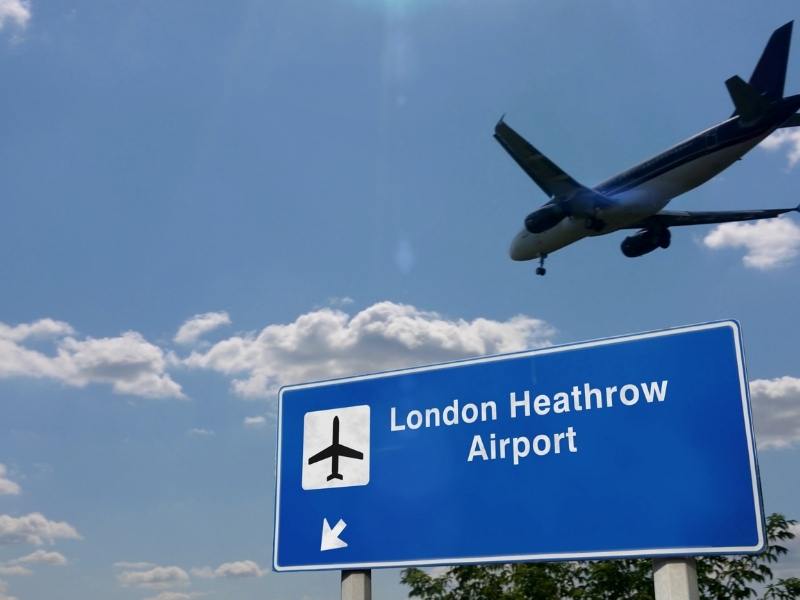 Accommodation in the UK
There are many accommodation options across the UK to suit all travel styles and budgets.
Accommodation in major cities and popular tourist destinations such as the Cotswolds and the Lake District will generally be more expensive but budget options are available if you book as early as possible.
Expect to pay more for accommodation in London than elsewhere in the UK. I recommend staying within close proximity of the main sights in London even though hotels, Airbnb and apartments may be slightly more expensive.
There is nothing worse than having a long day of sightseeing followed by a commute to accommodation on busy public transport.
Average Accommodation costs
Here are the average prices per double room per night depending on your preferences:
Budget – Less than £65 per night (London £90 + per night)
Mid-range – £65 – 120 per night (London £120+ per night)
Luxury – £120+ per night (London £200+ per night)
There are a number of budget chain hotels in the UK which provide excellent accommodation options. These include Travelodge, Premier Inn, Ibis, Z Hotels, Holiday Inn and Novotel.
Holiday home rentals in the UK
From cosy cottages in the Cotswolds, to log cabins with hot tubs in the Lake District, to castles in Scotland and luxury apartments in London there are many unique holiday homes available to rent across the UK.
Find the perfect holiday home rental for your stay in my accommodation guides to London, England, Scotland and Wales.
Read – UK Accommodation Guide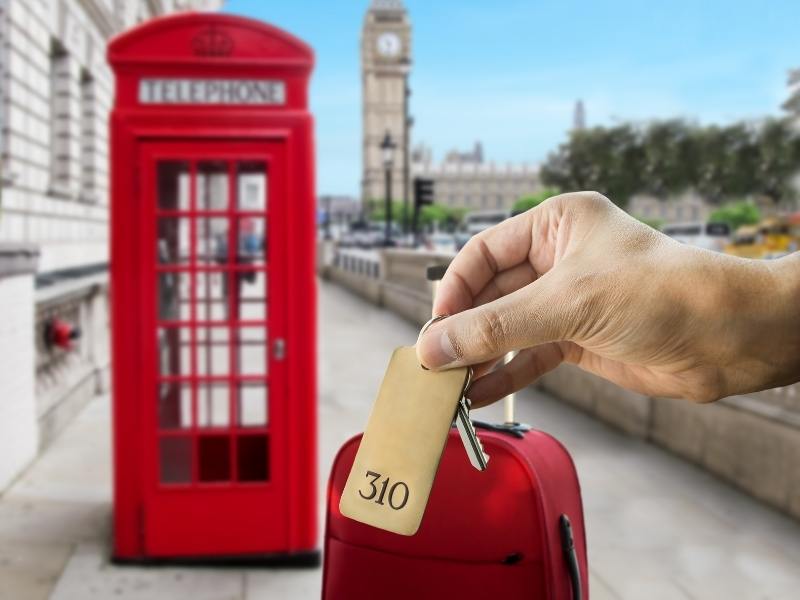 Transportation
If you plan to explore the UK there are a variety of transportation options available.
Hire a car
Renting a car is a great way to explore the countryside and areas which have limited or poor public transport options. However don't forget to consider insurance, petrol, and parking fees when calculating costs.
Average costs for car hire in the UK per week are
£100 + a week for a small car suitable for 2 people
£160 + for a mid size car suitable for 4 people
£250 + per week for a larger car, people carrier or SUV
Check car rental prices with RentalCars.com
Avoid driving in London (limited parking, traffic jams and the Congestion Charge are just a few reasons why)
If you do plan to pick up a hire car after a few days in London it is cheaper to do this at a train station outside of the capital.
Other ways to save money on car rental include hiring the car for a week or more (prices are more expensive for shorter rental periods) and to return the car to the same location. Of course, this is not always possible but it will reduce costs.
Read – Guide to renting a car in the UK – Practical tips and information
By train
If you plan to visit the major cities across the UK travelling by train is an excellent way to get from A-B-C-D. Purchase tickets in advance (bookings open 90 days before the date of travel) or consider purchasing train passes for greater savings.
Check out the TrainLine for prices.
By coach
For budget-conscious travellers there are long-distance coach services to all major airports and cities. Do bear in mind that though this may be the cheapest option it is also the slowest.
Transfers from major airports such as from Heathrow into London can be taken by taxi, train or bus with dedicated express trains connecting to local public transport.
For travel around London purchasing a visitor Oyster Card is recommended prior to arrival. An Oyster Card is a reusable electronic ticket that enables access to London transport including the Tube and buses.
Read more about how to get around in London.
Read more – Guide to transportation in the UK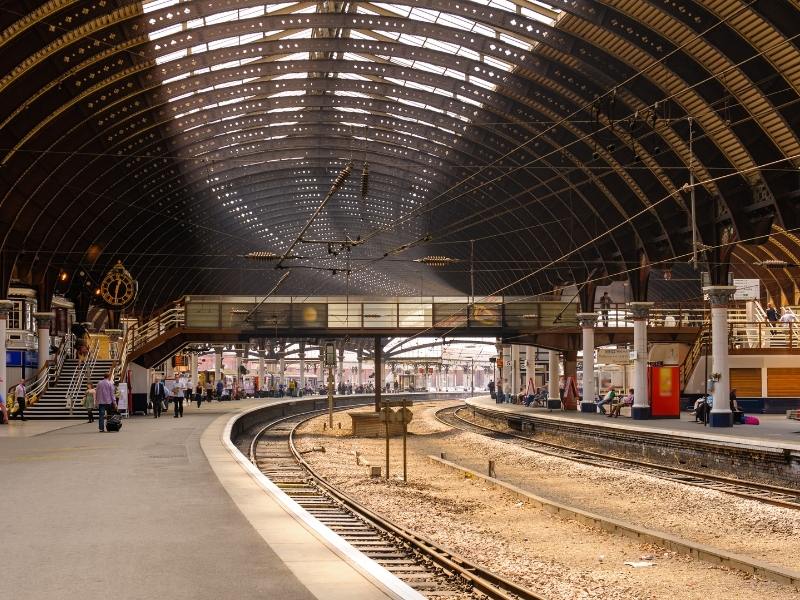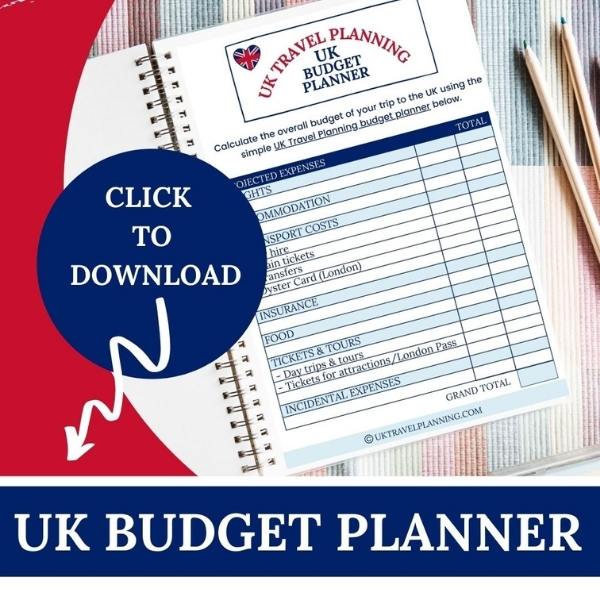 Food
From fish and chips to pub food to 3 Michelin starred restaurants there are options for every budget in the UK!
To maximise your food budget visit markets, tea shops, pubs and fish and chip shops which can all offer reasonably priced food options. We also recommend looking for accommodation with breakfast included or booking an apartment or Airbnb so you can cater for some of the meals yourselves.
Supermarkets such as Sainsburys, Marks & Spencers and Tesco's offer 'Meal Deals' of a sandwich, drink and packet of crisps/chocolate bar or piece of fruit for between £3 – £5.
Chain restaurants such as Nandos, Frankie and Benny's, Harvester, Brewers Fayre, Bella Italia, Prezzo, Toby Carvery, Wagamama, Pizza Hut and Weatherspoons are found in major cities and are reasonably priced options.
Be careful with drinks though as it can push up costs. Often eateries will have speciality nights – curry/ steak for example with special offers such as 2 for 1 or a free drink.
If enjoying an afternoon tea is on your UK bucket list there are many options to choose from to suit all budgets and tastes.
You will find many different afternoon teas to choose from in London including traditional (The Ritz or Fortnum & Mason), themed (Harry Potter and Charlie and the Chocolate Factory) or afternoon teas with spectacular views (The Shard) Prices vary considerably but expect to pay on average from £40 a head in London
You can read more about different British foods you may come across in this article.
Average costs
Main course in restaurant – £10 to £20
3 course meal in a good restaurant – £40 +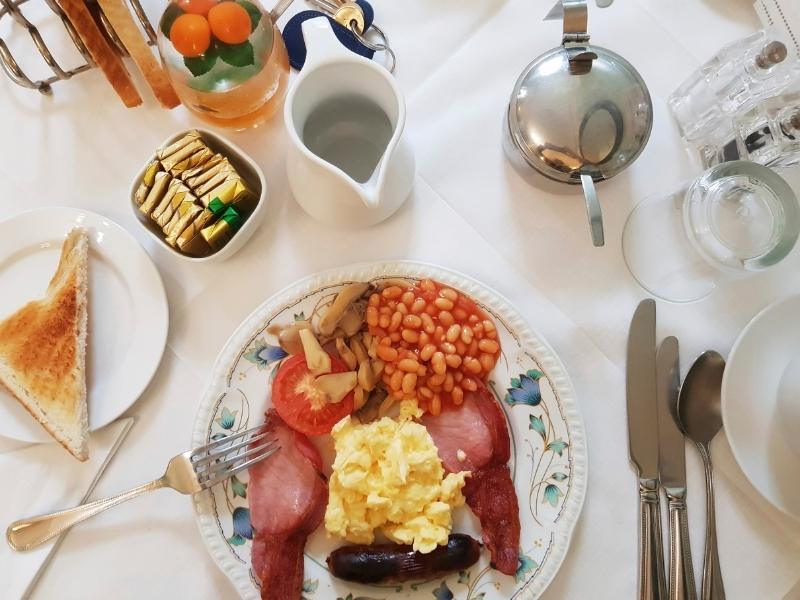 Sightseeing expenses
Tickets and passes in London
If you are heading to London the good news is that there are lots of free things to do there – many of the world famous museums and art galleries have no admission charges (there may be small fees for specific exhibits) but entry is free.
If you have a long bucket list of sights to see in London it is worth calculating if the London Pass is a cost-effective purchase.
The London Pass includes entry to 80 of London's main attractions including the Tower of London, the London Eye, Westminster Abbey and the view from the Shard and could save you over 50% on regular gate prices. Pass holders can also skip the queue and avoid long waits for some of the most popular attractions.
Click here to find out how you could save money with the London Pass
Tours and Day Trips
There are a myriad of tours to choose from in London to suit all tastes and interests from walking tours, themed tours, tours with a historical focus, foodie tours or general sightseeing tours aimed at first-time visitors.
Costs vary depending on the group size with small group tours prices from £40 – £200 and larger group tours from £15 plus per person.
Private tours of London and attractions are available and can cost anything from £25 per person upwards.
Day tours to popular destinations outside of London such as the Cotswolds, Stonehenge and Oxford vary again in cost depending on distance, the number of places visited, inclusions and group size. Expect to pay approximately £75 + per person for a larger group tour from London (or any other major UK city)
Private day trips to destinations outside London cost from around £500 + for 4 persons.
If you are on a budget costs for tickets, tours and day trips can really mount up. I recommend identifying which places are the most important for you to visit (for every destination you include in your UK itinerary) and calculating and comparing the costs of an organised tour or day trip with regular gate prices or the cost of travelling to the attraction independently.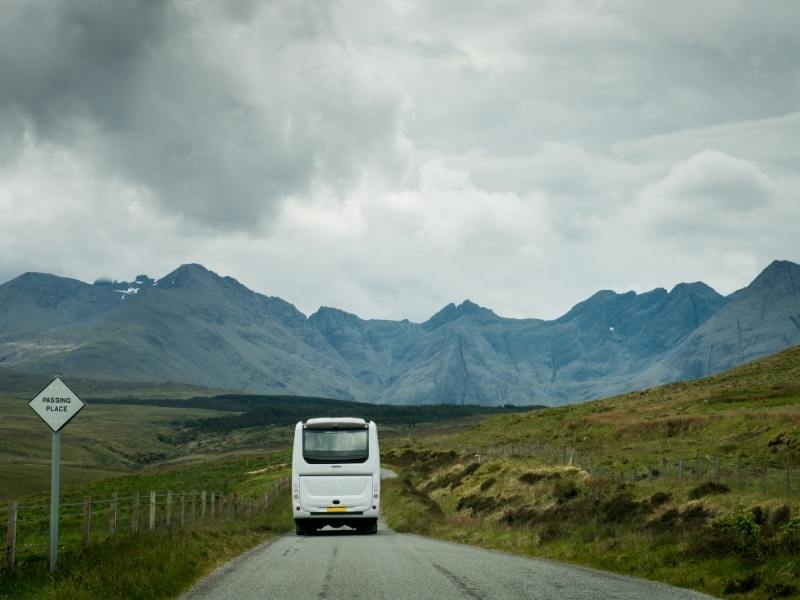 Insurance
I recommend taking insurance out as soon as your flights are booked. Not only will insurance provide peace of mind in the event of a trip cancellation but it also ensures you are covered for medical emergencies while away.
Travel insurance may also provide coverage for loss or theft of items, flight delays and even repatriation to your country of origin in the event of a medical emergency.
Obviously the cost of insurance will vary depending on your country of residence, your age, any existing medical conditions and level of cover.
We never travel without insurance. It is just not worth the risk.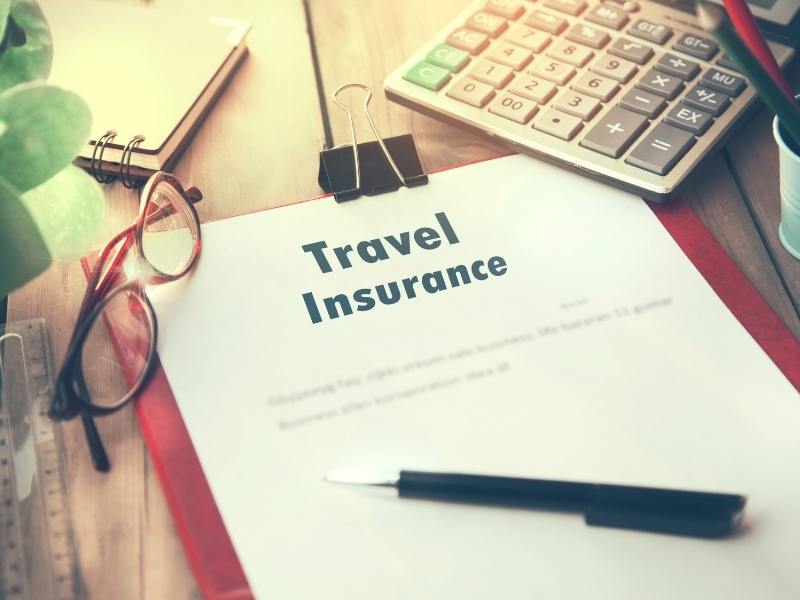 Additional Expenses
Don't forget to add a few ££'s a day towards some of the additional expenses you can expect.
Adding an extra £5/10 per day to cover these smaller daily costs should cover it.
Tipping – Tipping is not expected in bars. Restaurants 10% of the bill is fine if service was not included in the bill. Black cabs round up to the nearest £
Storing luggage – £5 for up to 24 hours
Souvenirs – Budget a small amount towards any souvenirs you may wish to purchase.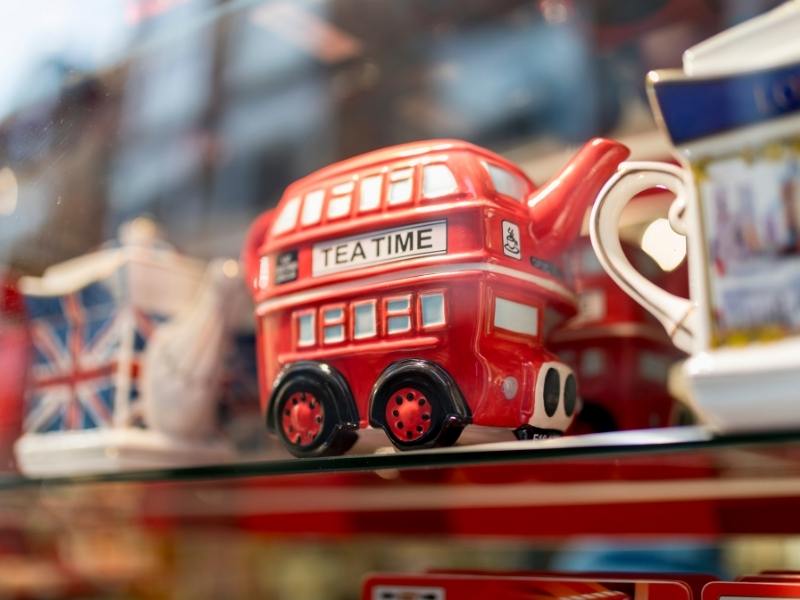 How to reduce costs when visiting the UK
Visit during the shoulder season
If you are visiting the UK during the summer (particularly late July and August) expect prices to be higher.
During UK school holidays (one week at the end of May/beginning of June and 6 weeks from July to early September) prices increase and availability may be limited.
Prices fall during the shoulder season March-May and September-October and the weather is generally not too bad (expect showers and sunny spells)
Budgeting for popular destinations such as London
London is an expensive city to visit but there are ways to reduce your costs.
Purchasing an Oyster Card and using public transportation (which is the easiest, quickest and cheapest way to get around London)
If you plan to visit a number of popular sights and attractions a London Travel Pass may be the most cost effective way. Read my complete guide to the London Pass and save money when you visit London
There are lots of free things to do in London including many of the world's best museums, such as the British Museum or the Natural History Museum. Read more – 32 free things to do in London
Conclusion – How much does it cost to visit the UK?
While everyone's trip budget will be different depending on the length of your stay, accommodation choices, transportation, travel style etc this budget guide will have given you an idea of the cost of your trip to the UK.
To help you further why not download my UK Budget Planner sheet? The sheet will enable you to keep track of all your expenses as you plan your trip.