Hi there!
We are Tracy and Doug Collins a British couple who love to show off the beauty and diversity of the UK and help travelers like you plan their perfect UK vacation.
We have both traveled extensively around the UK – as a couple and solo. Over the years we have had some fun adventures and learnt lots of practical tips and tricks along the way. You can read all about it on this website.
(For travels outside of the UK check out my other website tracystravelsintime which covers Europe/Asia/North America, Australia and Africa travel)
Read a little more about us….
Want to work with us? Click here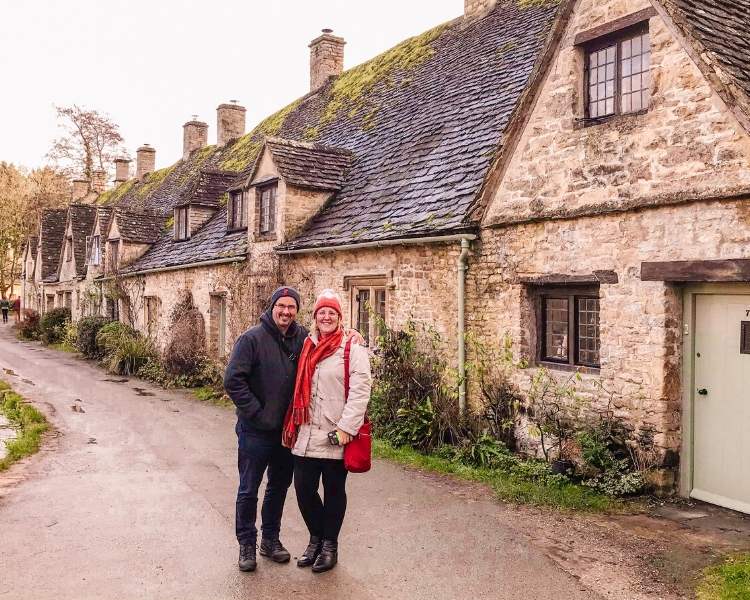 Standing in front of Arlington Row in the beautiful village of Bibury in the Cotswolds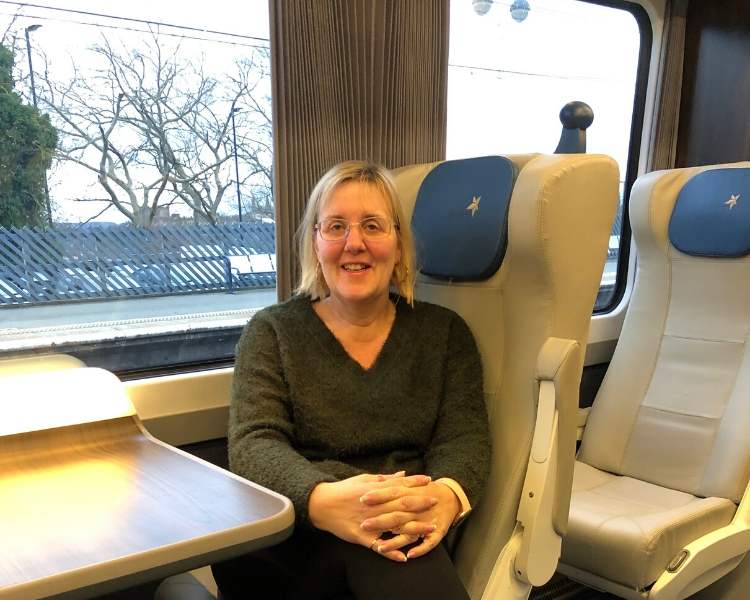 TRACY COLLINS
I am originally from Northumberland in the North-East of England. Over the past 50 plus years I have spent time living and working all over the world including the UK.
During my 20's I traveled around Africa, Europe, North America and Asia and in-between adventures based myself in London. I spent a number of years working in the city and still absolutely love visiting the capital around Christmas time!
I qualified (a long time ago) as a history teacher and enjoyed teaching UK history so you can expect to find lots of articles about castles, cathedrals, Roman ruins and other places of historical importance on this website.
I also enjoy reading so do check out my recommended reads for the UK including great books for children.
I enjoy exploring the UK countryside whatever the season (though will admit I am not a fan of hikes). I love relaxing in a good pub in winter around a roaring fire with a glass of mulled wine. My favourite places? The Lake District, the Cotswolds, the West Highlands of Scotland and of course Northumberland!
I also love cities and have spent quite a few happy days exploring York, Bath, Oxford, Edinburgh, Liverpool and many other beautiful British cities. I am particularly fond of Brighton with its fabulous pavilion!
I have over 35 years of travel experience both in the UK and around the world. My aim is to share that knowledge to help you plan and enjoy your travels wherever you go in the UK.
Happy travels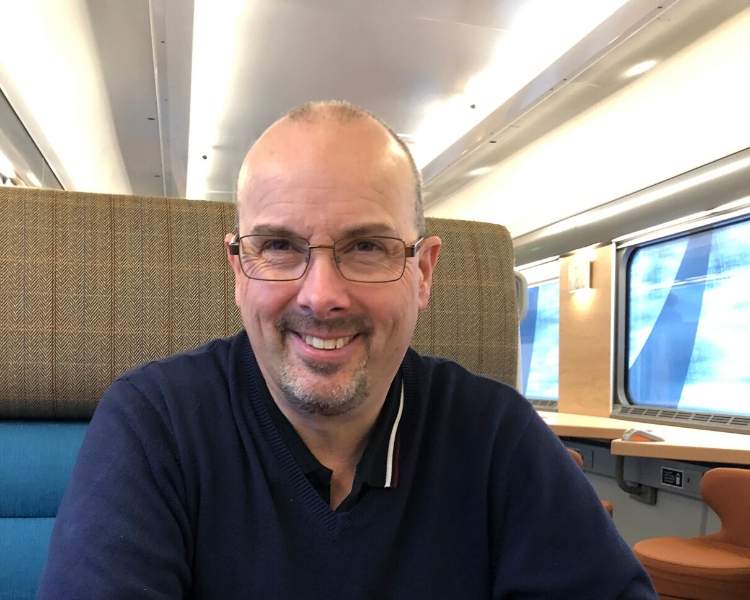 DOUG COLLINS
Originally from Burton-on-Trent in Staffordshire in the Midlands I worked on the UK rail network for over 25 years. During this time I traveled on nearly every train line across the country many times over.
I love everything about train travel. I enjoy planning train travel itineraries and trips as well as the occasional spontaneous 'see where we go' adventure. I enjoy watching the countryside pass me by on the train and the convenience and freedom you get from train travel. When you travel by train it is all part of the adventure – you never know who you will meet!
I love sharing my knowledge and answering questions about train travel. I aim to help UK travel planners with any train or transport related questions on this website. You will also find practical advice and recommendations to help you devise your itineraries for UK travel.
My favourite train journeys are the West Coast Mainline from London Euston to Glasgow Central and then up the West Highland line in Scotland at all times of the year. For smaller journeys I like the Ely to Norwich line, as well as traveling from Sheffield to Manchester over the Pennines and Hope Valley. I find that whatever the season this is a beautiful journey.
I also enjoy sleeper trains and have taken the Caledonian Sleeper service from London Euston to Fort William and Inverness a number of times. Waking up to the beautiful Scottish scenery is an experience to remember.
Wth lots of changes coming up in the next few years in the UK these are exciting times with lots of adventures to be had.
Happy train travels!