Are you looking for accommodation in London? Not sure of which areas suit your interests and budget? Overwhelmed with the choice? This guide will help!
In this article you will find an overview of the main areas of central London including a map to indicate their location. Links to detailed posts then offer accommodation options to suit a variety of tastes, styles and budgets.
In this London accommodation guide will also find articles listing top 10 London hotels in a variety of categories including luxury, mid-range, boutique and family friendly.
If you know you want to book an apartment in London you will find a map showing a range of options at the end of the article.
This post may contain affiliate links, which means we may receive a commission, at no extra cost to you, if you make a purchase through a link. Please see our full disclosure for further information. As an Amazon Associate, I earn from qualifying purchases.
4 easy steps to help you select the best area and accommodation in London for your needs
Step 1 – Consider your budget
Are you looking for a luxury option or are you more budget conscious? You will find options whether you are looking for a luxury stay, family friendly accommodation or best value/budget as well as AirBnB and apartments in this article.
Expect to pay around £65 for budget accommodation per night (double room), £150 + per night for mid-range accommodation (double room) and the sky really is the limit for luxury accommodation (from £400+ per night for a double room)
Prices also vary due to demand. Expect the highest rates during the months of May, June, early July, late September, October and during the Christmas period.
Step 2 – Consider which London area best suits your needs
(solo/couple/family/group etc)
Consider how you are arriving into (and departing) from London. With 5 major airports surrounding London it is important to consider how you will get from the airport to your hotel.
Are you traveling onwards via train to France/Scotland or wish to take day trips from London by train so need to be near a transport hub?
Are you looking for a family friendly area or somewhere with lively nightlife?
Or do you simply want to stay near certain attractions or sporting events or theatres?
You will find a summary about each London area below to help you determine the best one/s for your trip.
Step 3 – Research hotel options in each area
Once you have identified which area/s of London are best for your trip step 3 is to choose your accommodation.
You will find links to accommodation recommendations for each area further down the page.
Step 4 – Book your accommodation!
Once you have chosen your perfect accommodation it is time to book!
I recommend booking.com. We use booking.com for all our accommodation around the world (and have done for years) They have a wide range of hotels, apartments, B&Bs and guesthouses to choose from with the option to book many rooms with free cancellation.
Map showing areas of central London
If this is your first visit to London and are unfamiliar and/or unsure of the location of the various areas check on the map below.
As you can see all but one area (South Bank, Southwark & Bank Side) are located north of the River Thames.
Comparison table of the areas of Central London
London area
Best area in London for..
Main attractions
BLOOMSBURY & FITZROVIA
Bloomsbury is an excellent option for solo travelers, families, theatre and culture lovers and shoppers.
Museums, cafes, bookshops, pretty leafy garden squares abound in this area.
* British Museum
* British Library
* Bloomsbury Squares such as Russell Square & Tavistock Square.
* Grant Museum of Zoology.
* Pollock's Toy Museum
* Oxford Street
CITY OF LONDON
This area is dominated by history but today London's main business district. A great area for history lovers.
* Tower of London
* Sky Garden
* Tower Bridge
* Leadenhall Market (Harry Potter)
* St Paul's Cathedral
* Millennium Bridge
COVENT GARDEN
Covent Garden is a fantastic area for first time visitors to London, families with older children, theatre lovers, art lovers and shoppers.
* London Transport Museum
* Royal Opera House
* Theatres – Lyceum, Palace, Novello
* Covent Garden restaurants and shops
EAST END –
SHOREDITCH SPITALFIELDS
Great area for those wanting a more immersive experience.
* Brick Lane
* Street Art
* Columbia Road Flower Market
* Jack the Ripper Tours
KENSINGTON, KNIGHTSBRIDGE, BELGRAVIA,
CHELSEA
This is the perfect area for families (wonderful museums), culture lovers, and shoppers! (particularly shoppers….)
• Kensington Palace
• Victoria and Albert Museum
* Natural History Museum
* Science Museum
* Harrods
* Harvey Nichols
KINGS CROSS,
CAMDEN
Kings Cross is an excellent location for those catching the Eurostar to Paris, Brussels and Amsterdam or trains to the north of England or Scotland, Harry Potter fans and music lovers seeking a live music scene and more local vibe.
* St Pancras International (Eurostar)
* Platform 9 3/4 at Kings Cross Station
* Harry Potter Shop
* Camden Market
* Camden Lock
MAYFAIR,
MARYLEBONE
Mayfair and Marylebone is great for shoppers and lovers of fine dining.
* Sherlock Holmes Museum
* Madame Tussaud's
* Hyde Park
SOHO,
LEICESTER SQUARE
Soho is a great area for those who enjoy nightlife!
* Regent Street
* Trafalgar Square
* National Gallery
* Carnaby Street
SOUTH BANK,
BANKSIDE,
SOUTHWARK
Best area for art and culture lovers, sightseers and foodies.
* The London Eye
* Tate Modern
* The Globe Theatre
* Borough Market
* The Shard
* The Clink Museum
WESTMINSTER/
ST JAMES
Westminster and St James is an excellent option for those who want to see all the sights, enjoy walking and relaxing in beautiful parks and a little bit of luxury!
Good transport links to Heathrow airport.
* Westminster Abbey
* Buckingham Palace
* Big Ben
* Houses of Parliament
* Trafalgar Square
* The National Gallery
* 10 Downing Street – the home of the British Prime Minister
* Churchill War Rooms
London accommodation options by area
London hotel accommodation options by budget or travel style
Apartment options in London
More accommodation guides for the UK
In addition to this London accommodation guide, you will find other great places to stay in the UK in my England accommodation guide, Scotland accommodation guide and accommodation guide for Wales.
You can also read more to help you plan a trip to London in my step by step guide to planning your first visit to London.
Links to all my London articles are included in my London Travel Guide including must-see sights in the capital, how to get around London, a guide to 9 of London's principal train stations and my budget guide to visiting London.
Related reading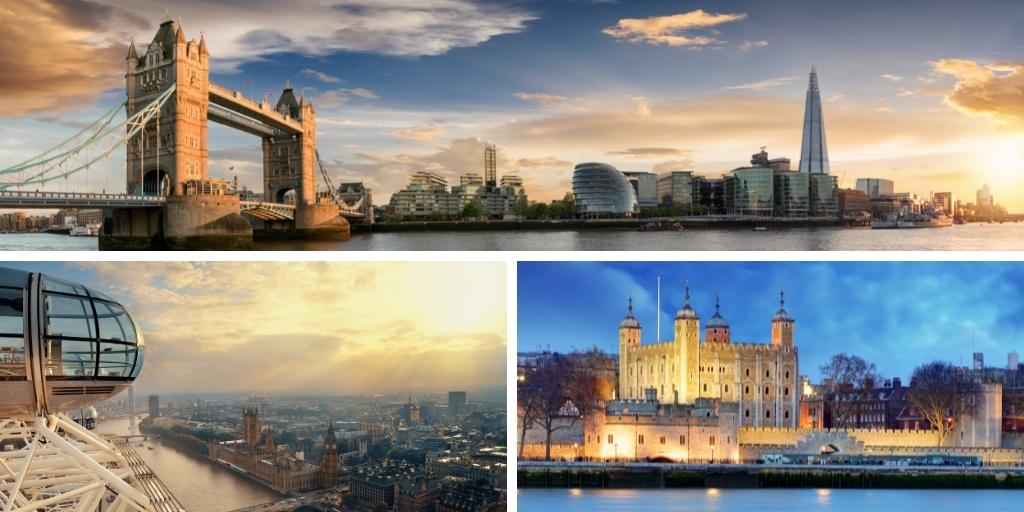 Planning to visit some of London's top sights, landmarks and attractions? In this guide discover the best ways to purchase …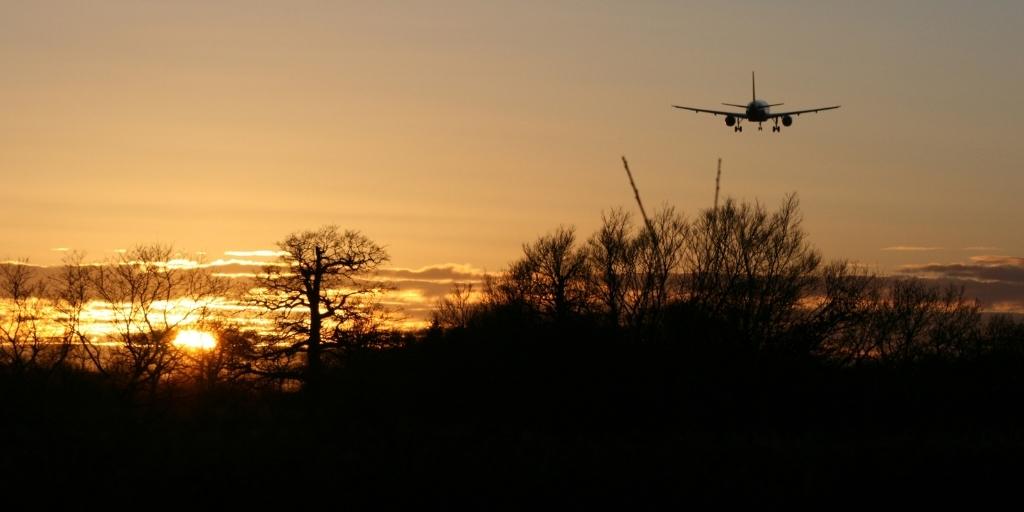 Are you flying into Gatwick Airport but are unsure about how to get into London? In this article, we explain …
This post may contain affiliate links, which means we may receive a commission, at no extra cost to you, if you make a purchase through a link. Please see our full disclosure for further information. As an Amazon Associate, I earn from qualifying purchases.