Taking one of the many UK tours on offer can be a great way to explore the United Kingdom if this is one of your first trips in the UK. There are several advantages to taking a guided or self-guided tour for part (or all) of your time visiting the UK.
Guided tours of England, Wales, Scotland and Ireland allow you to minimise the travel hassle as you'll have a company to do most of the planning for you, and many of the United Kingdom tour package options we've included here allow you to see far more of the UK in a shorter period of time than it would be possible to do on your own.
Guided tours of UK can also offer good value for money, and there are some great UK trip packages on offer. Unfortunately, choosing which UK tour to take is not so easy – as the choice of tours in UK can be really overwhelming. There are just so many, so where to start looking?
In this guide I'll walk you through some of my favourite UK tour itineraries and how to choose the best UK tour that's right for you. Whether you're looking for England tours, cheap UK tours, all-inclusive England vacation packages, or the best coach holidays UK has, you'll find plenty of options in this blog. I've also included some of my recommended cycling and walking holidays UK has for those looking for an active break.
Let's get started with the best Great Britain tours 2023/4 options on offer!
Best Tours of Great Britain – Comparison Chart
| | | | | | |
| --- | --- | --- | --- | --- | --- |
| Tour Name | Duration | Budget | Highlights | Group Size & Age Group | More Info |
| Elegance of Great Britain – insight Vacations | 11 Days | $$$$ | Edinburgh, York, Cotswolds, Bath | Max 40, 5-99 | Click here |
| Castles & Kilts – Trafalgar | 10 days | $$$ | London to Edinburgh, Oxford, Bath | Max 50, 18+ | Click here |
| Best of Scotland – Trafalgar | 7 days | $$ | Edinburgh, Skye, Loch Ness, Glasgow | Max 50, 5 – 99 | Click here |
| Walk Hadrian's Wall with Intrepid | 7 days | $$ | Newcastle to Carlisle | Max 12,15 – 99 | Click here |
| Great Britain with Expat Explore Travel | 7 days | $ | London, York, Wales, Lake District, Liverpool, Edinburgh, Highlands | Max 52, 10 – 90 | Click here |
| Britain and Ireland Delight with Costsaver | 10 days | | London, Belfast, Dublin, York, Lake District, Cardiff, Bath | Max 45, 5 – 80 | Click here |
| UK by Train – Great Railway Journeys | 12 Days | $$$ | London to Edinburgh, Oxford, Bath | Max 50, 18+ | Click here |
| Lake District & Scotland – Rabbie's | 9 Days | $ | Lake District, Mull, Skye, Glencoe | Max 10, 18+ | Click here |
| Highlights of Scotland – G Adventures | 7 Days | $$$ | Edinburgh to Glasgow, Glenfinnan, Skye, Cairngorms | Max 12, 18+ | Click here |
| 8 Day Isle of Skye, Orkney & North Coast 500 with Highland Explorer Tours | 8 days | $$ | Edinburgh, Oban, Portree, Kirkwall | Max 16, 5 – 99 | Click here |
| Country Roads of Scotland – Insight Vacations | 9 Days | $$$$ | Edinburgh, Skye, Glencoe, Orkney | Max 40, 5-99 | Click here |
| Essential Britain & Ireland – Globus | 10 Days | $$$ | London, Stonehenge, Dublin, Edinburgh | Max 50, 5-80 | Click here |
| Britain & Ireland Explorer – Insight Vacations | 13 days | $$$$ | York, Lake District, Dublin, Ring of Kerry, Cardiff | Max 40, 5-99 | Click here |
If you want to compare even more of the best coach trips the UK has or other styles of tour, I recommend TourRadar as a great place to compare tours and read more UK tour reviews.
When is the Best Time to go on your UK Trip?
When planning for your trip to England or the rest of the UK, it's important to take seasonality into consideration. I go over all the details of the weather and the seasons in the UK here in this article.
When comparing tour operator UK options and which trip to take, be aware that UK tours tend to run with reduced frequency during the winter months, with many of the best UK tour packages running more frequently in spring and summer (April – August).
While some British coach holidays run year-round, speciality outdoor trips such as cycling holidays UK options may only run during summer months.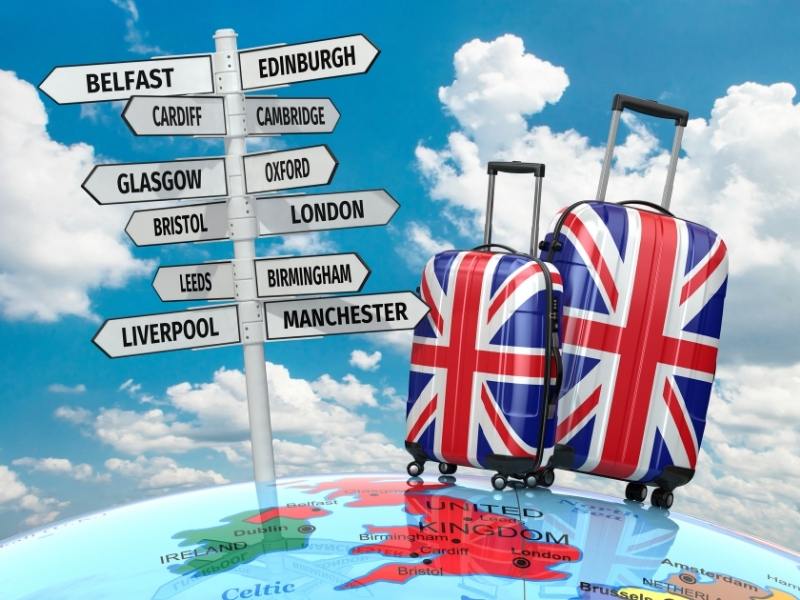 Best United Kingdom Tours – Choosing the Best Tour for you
When searching for the best UK travel packages and tours, there are many factors to consider. Here are some of the top things I recommend taking a few minutes to think about before deciding on the best tour of Britain for you:
Group Size
Many of the most popular UK guided tour options are small group tours. UK small group tours vary widely in size with what is deemed to be a 'small' group – with some having up to 50 in a group while others keep it to 12 or under.
Mode of Transport
Coach tours UK options are a convenient way to travel around with the rest of your group and often allow more to be fitted into an itinerary than independently travelling by train.
These range in style and you can find plenty of luxury coach holidays UK options as well as budget bus tours UK.
If you want to take the train but also like the idea of a guided tour, you could consider one of the train holidays UK options listed below.
Pace of Travel
This is the one most of us forget to consider! In order to fit as much in as possible, some of the popular coach holidays in England and the rest of the UK move very fast, taking in multiple cities and sights in a day and usually spending only 1 night in a place.
This can get tiring, so if you prefer to spend at least a couple of nights in each place, check for itineraries that allow you more time or you could consider choosing one of the self-drive holidays UK options available.
Also, see our tips at the end of this article for extending your stay in the UK by spending extra days in London, Edinburgh, or any of the other common UK tour starting and endpoints.
Inclusions
England vacation packages and tours have different inclusions depending on the style of trip and company.
Most include transport, guide, accommodation and some meals, but check the small print so you know what you are and aren't getting included on tours to England.
The entrance fees to many sights are often not included in tour pricing.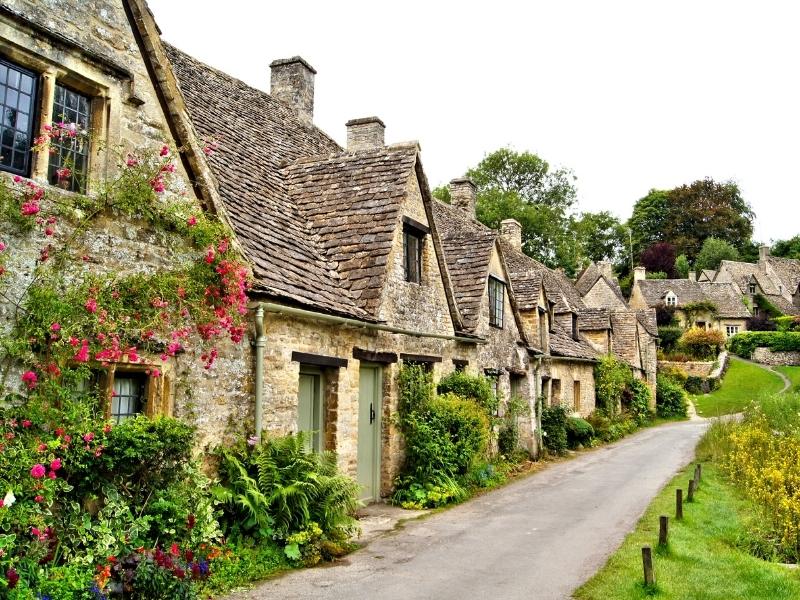 Best Great Britain Tours (England, Scotland, Wales)
Below you'll find our favourite United Kingdom trip tour packages that take in England, Scotland and in some cases Wales, too. For tours that also include Ireland, see the next section.
Best for seeing England & Scotland at a more leisurely pace
Starting in Edinburgh and finishing in London, this 11-day journey through some of England and Scotland's finest sights is a great option for those wanting to travel in comfort or who are looking for the best UK tours for seniors.
This is one of our favourite England and Scotland tour packages if you prefer a tour that spends 1-2 nights in each place and allows you to relax more in the places that you visit.
Staying at 4* accommodations throughout the trip, this itinerary starts in Edinburgh and takes in Gretna Green, the stunning Lake District, historic York, Stratford-upon-Avon, the Cotswolds and Bath before finishing up in London.
Travel is by private coach.
As trips to England and Scotland go, this Insight Vacations UK trip is one for those who want to see the best of the UK's history, natural beauty and culture in comfort and style. If you have additional time, we highly recommend adding on extra days in London or Edinburgh (or both!).
Click here for more info and pricing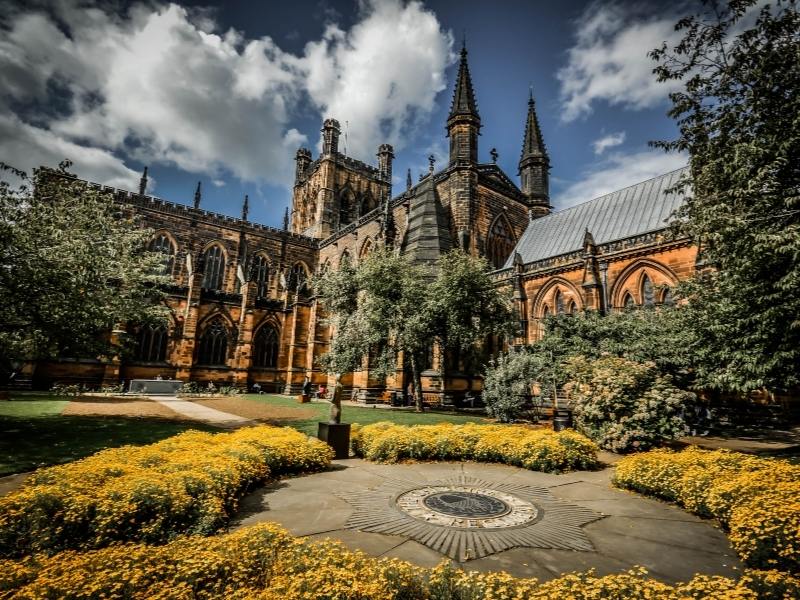 Best for fitting lots of England in at a great price
Starting in London and finishing in Edinburgh, this 10 day London – Scotland tour by Trafalgar Tours England is a great option for those who want to see as much as possible during their trip and don't mind travelling at a faster pace.
One of the popular tours of England and Scotland, this itinerary spends 3 days taking in the sights of London at the start of the tour, so you don't need to worry about booking additional time at the start of the tour (unless you want to).
From London, head north to Oxford and Bath before crossing the Welsh borders and exploring some fine Welsh castles. You'll also visit Chester, Lancaster and Hadrian's wall before finishing in Edinburgh.
If you want to include a trip to Wales in your UK tour itinerary then this is a great tour to go for, and history lovers will enjoy every stop of this trip that showcases the UK's history from the Wars of the Roses to Roman Bath – you even get to stay at Ruthin Castle in Wales – a 13th century castle with its original moat!
Travel is by private coach.
Click here for more info and pricing
Best for seeing it all in seven days
If you only have seven days to spend in the UK, this whistle-stop tour will whisk you up and down the length and breadth of Britain to introduce you to the highlights. Included on the itinerary are a list of destinations for day trips outside London – and beyond.
The cities of Bath, Cambridge and York in England, plus the Scottish capital of Edinburgh, are included. Stratford-upon-Avon is also visited as the home of the UK's most revered playwright. Experiences to savour include seeing Britain's highest peak, Ben Nevis in Scotland, and enjoying a traditional roast dinner in historic, compact York.
In addition to Georgian Bath and the capital London, this seven day tour takes you to some other fascinating UK locations too. There's sculptor Antony Gormley's famous Angel of the North artwork, a Scottish border town, Edinburgh Castle and the Royal Mile, and the Scottish Highlands and Loch Ness.
Once you head down the west coast, the musical and sporting city of Liverpool awaits. You'll also venture into Wales to see the city of Cardiff and a ​​mediaeval Welsh castle. After touring Bath, the last stop en route back to London is Stonehenge. This ancient site is shrouded in mystery – and a must on the itinerary of every visitor to the UK.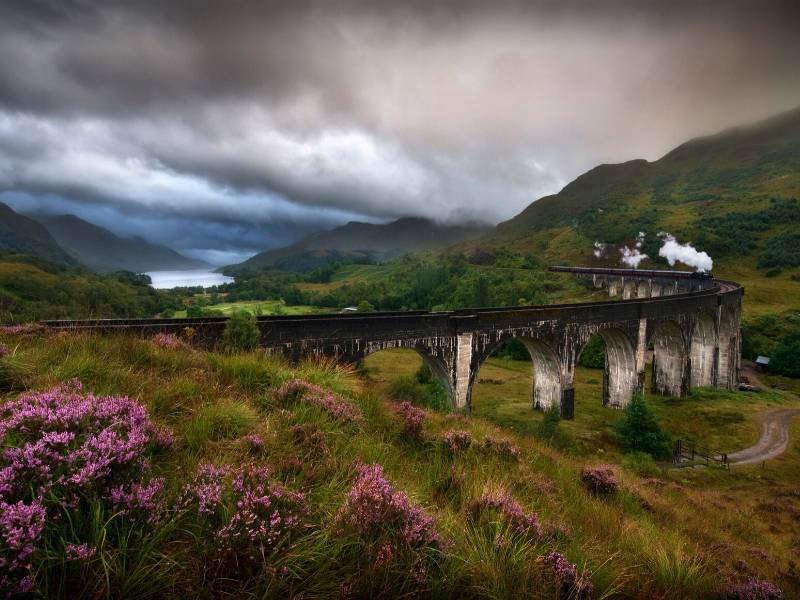 Best for train travel and rail holidays UK
There's arguably nothing more quintessentially British than train travel – and if life on the rails in Britain is what you've been romanticising about, then this is one of the train tours UK for you.
This UK rail itinerary takes in the best of Scotland and England, with the chance to ride on one of the best-known steam train trips UK has to offer on the Jacobite steam train from Fort William to Mallaig.
You'll travel on the West Highland Line, North East Main Line that links Edinburgh and York, and the West Coast Mainline south from Glasgow.
Travel is at a more leisurely pace with 2 nights spent in most cities, staying in mostly 4* hotels. You'll also get to see Bath and Stonehenge before finishing in London.
If you're looking for guided tours of England and Scotland by train, this is a great itinerary to go for. You'll get to experience many of the UK's best-known railways and take in the country's top historic and cultural sights along the way. Travel is by train and private coach.
Click here for more info and pricing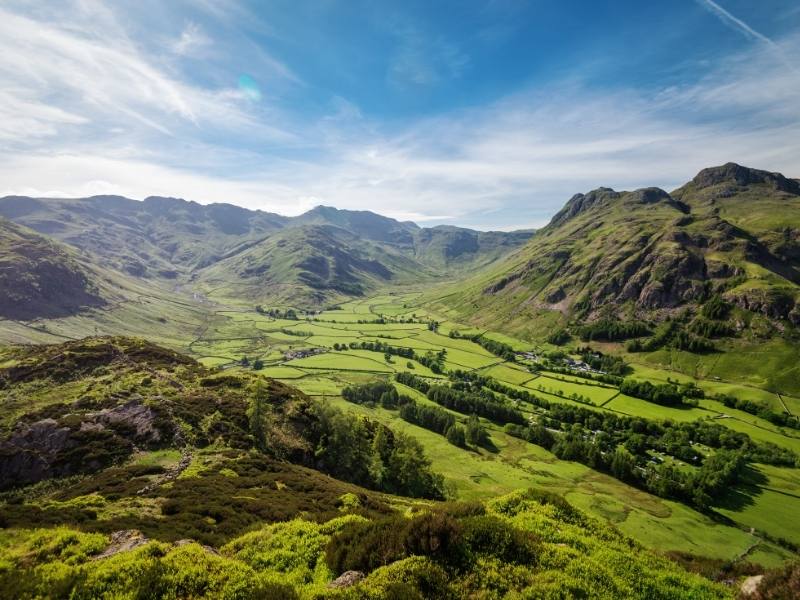 Best for taking in the beautiful scenery of the Lake District & Scottish Highlands
Rabbie's tours of the UK offer great value for money, and if you want to be immersed in some of the UK's finest landscapes and are interested in guided walking holidays UK options, this is a great way to dip your toes in.
Starting in Manchester, this itinerary is a 'rail and trail' combination of 2 Rabbie's trips, meaning you'll change minibus and guide half way through.
First you'll explore the stunning Lake District in the beautiful north west of England, enjoying Windermere and Ullswater before taking the train up to Edinburgh for your Highlands adventure that visits some of the most scenic spots on Scotland's west coast: Uban, Mull and Skye before heading back to the mainland to visit the iconic Eilean Donan castle.
If you're looking for the best adventure tours UK has, then we recommend Rabbie's who deliver great tours at a budget-friendly price point for those who love the outdoors.
Click here for more info and pricing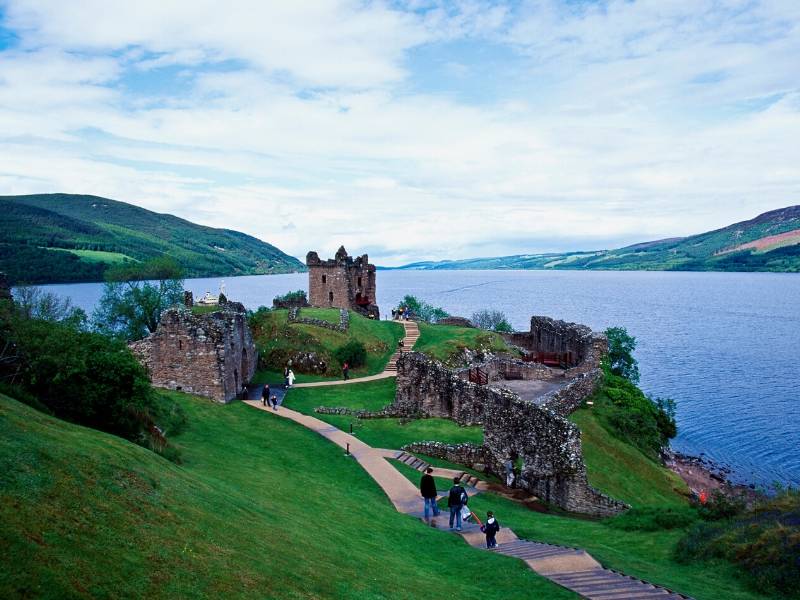 Best for Scottish Highlands exploring and Solo Trips UK.
If you're looking to focus your UK trip on Scotland, then this 7 day Scotland tour from Edinburgh by G Adventures is well worth a look.
G Adventures also offer very reasonable single supplements if you're looking for the best solo holidays uk options – or you can choose to share a room with another traveller of the same sex. Either way, G Adventures UK is popular with solo travellers.
Starting in Edinburgh and finishing in Glasgow, this Scotland tour takes in Inverness and the famous Loch Ness, Culloden Moor (famous for the Jacobite rising of 1745), the beautiful Isle of Skye and Fort William, with a chance to snap the famous Jacobite Steam Train crossing the Glenfinnan Viaduct (a must for Harry Potter fans) en route.
Accommodation is on a twin-share basis in 3* hotels and travel is by private minibus.
If you want the highlights of the highlands of Scotland, this is a good tour to go for, with the option to add on extra days at the start or end of your tour – you could easily spend more time in Edinburgh, or head down to London.
Click here for more info and pricing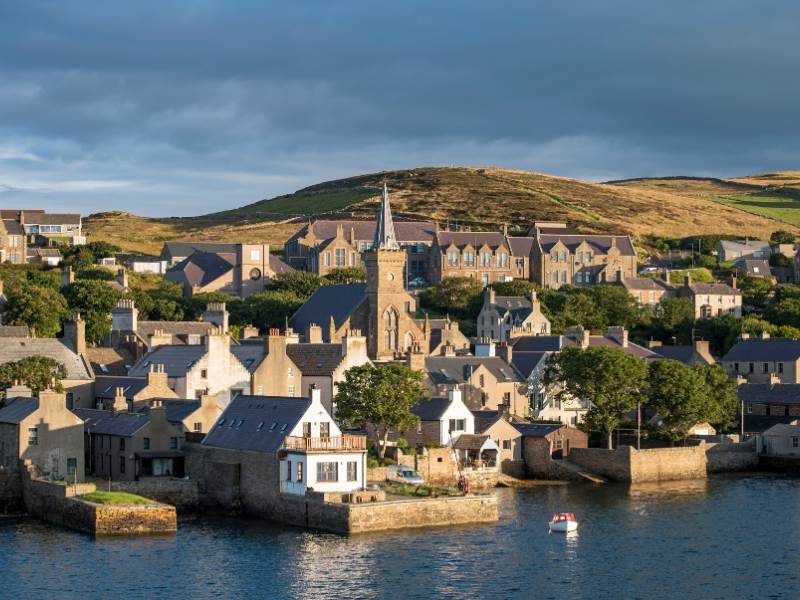 Off the beaten-path Highlands of Scotland
One of our favourite Great Britain vacation packages for getting a little off the beaten path is this wonderful northern Scotland adventure by Insight Vacations. Perfect for those wanting to see more of the Scottish Highlands or try something different when it comes to the many UK holiday packages.
Starting in Edinburgh, on this upscale tour you'll take in Inverness and Loch Ness, the beautiful and remote Orkney Islands at the northern tip of Scotland – a part that few visitors see – before heading south down the west coast of Scotland to take in the Isle of Skye, the stunning Glencoe pass and Loch Lomond before finishing up in Glasgow.
Accommodation is in 4* hotels and travel is by private coach.
This is certainly one of the best UK coach holidays 2021 has to offer if the Scottish Highlands have been calling to you. You'll love this one if you want to see the full diversity of landscapes and richness of community and culture that Scotland has.
Click here for more info and pricing
Best for uncovering all four corners of Scotland
If you want to find the best luxury coach tours in the UK that cover much of what lies north of the border, then the Best of Scotland tour from Trafalgar is a popular option for summer. The adventure begins in the capital of Edinburgh on day one. You'll then be transported around Bonnie Scotland for seven days before ending up in Glasgow.
This vibrant city lies to the west of Edinburgh. It's the biggest in Scotland in terms of both population and square mileage. The metropolis is renowned for its magnificent architecture and as a cultural hub for fans of music, museums and more.
After arrival and on the second day of the tour, you'll delve deeper under the surface of the historic and breathtakingly beautiful Scottish capital. Key sights including Edinburgh Castle, the Royal Mile and Palace of Holyroodhouse are visited during your guided tour, and you'll also enjoy free time to spend as you wish.
Between leaving Edinburgh and arriving in Glasgow – both of which are in southern Scotland – you'll head north. The first stop is St. Andrews, where Prince William met Kate Middleton, before overnighting at a hotel in the Cairngorms National Park. During day four, you'll visit the site of the famous Jacobite uprising, see Eilean Donan Castle, look out for the Loch Ness Monster and head over to the Isle of Skye.
The fifth day of the tour includes Ben Nevis and Glencoe en route to Glasgow. After staying overnight there, you'll take a city tour before calling at Clydeside whisky distillery and Stirling Castle on day six. Day seven is departure day, unless you decide to stay on in Glasgow for longer.
Click here for more info and pricing
Best for touring unspoiled Scotland
If what appeals to you most about the British Isles is the chance to spend time in Bonnie Scotland, this tour to far northern Scotland might be the one for you. It's what Great Britain vacations are made of for many – beguiling cities, beautiful coastline and of course a dazzlingly rich and varied history.
Day one transports you from Edinburgh to Inverness, via the famous Forth Bridge, picture-perfect Perthshire, the peaceful village of Dunkeld, the fascinating Highland Folk Museum, the Cairngorms National Park, bloody Culloden Battlefield and the standing stones at Clava Cairns.
Next up on the second day is the spectacular North Coast 500 trail, via French-style Dunrobin Castle, en route to the island of Orkney. Puffin territory and an astonishingly well-preserved Neolithic settlement await after overnighting on Orkney.
Both the better-known and lesser seen sights of Scotland make up much of the tour's second half. These include Smoo Cave in Sutherland, the harbour village of Ullapool, Eilean Donan Castle, the Isle of Skye, the Jacobite Steam Train from Mallaig to Fort William and Glencoe.
During the last day, you can also choose to take an optional side trip to one of the Western Isles – namely Iona, Kerrera, Mull or Staffa. Alternatively, climb up Battery Hill in Oban or call into the
local Whisky Distillery. Finally, before heading back to Edinburgh, visit the Kelpies and Stirling Castle.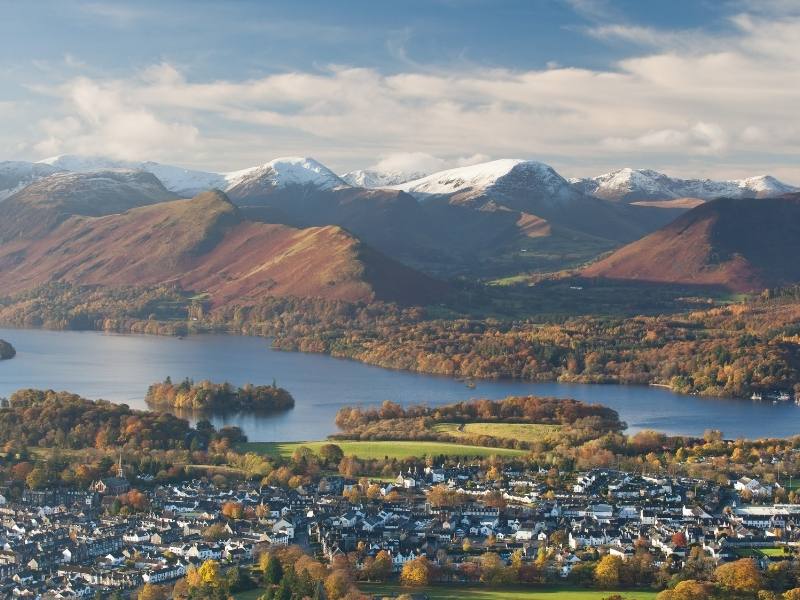 Best England, Ireland, Scotland Tour packages
Some of these itinerary options include the best England, Ireland, Scotland, Wales tours for a comprehensive circuit of the British Isles, while others combine Ireland and Scotland to get a fuller taste of the Celtic lands.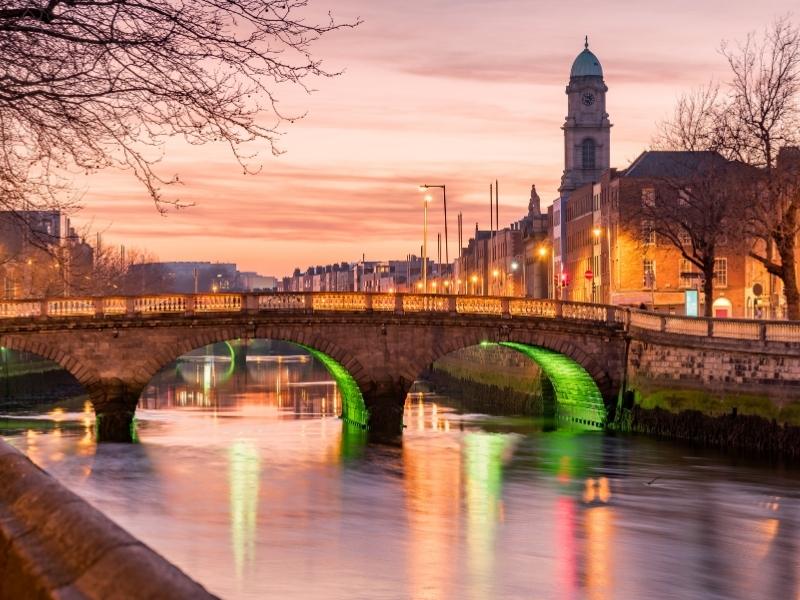 Best for a whistle-stop tour of the UK and Ireland
If seeing England and Scotland isn't enough for you, then you might like to add on Ireland. This ten day trip is arguably the best way to see England, Scotland and Ireland in one hit. It lasts for ten days, and packs far more into that time than you could feasibly manage on a self-guided basis.
First up after departing London is Shakespeare country and Stratford-upon-Avon, then it's the Yorkshire cities of York and Bradford. The Yorkshire Dales, Lake Windermere, Gretna Green and Glasgow are then on the agenda for day three.
There's a day in Edinburgh for the fourth day, before heading to Ayrshire, Belfast, Dublin, Kilkenny and Waterford on day five and six. Cardiff, Bath and Windsor are the final stops before the tour winds up back in London.
This tour offers incredible value for money, and really maximises each and every day when time in the UK is tight.
Best for trips to England and Ireland that include the main highlights
If you're looking at tours of England, Scotland and Ireland, then this 10 day trip by Globus may tick all the right boxes.
Start and end in London on this tour that takes in the English highlights of Stonehenge and Bath before exploring Newport and Cardiff in Wales en route by ferry to Waterford and Dublin in Ireland.
Head north through Ireland towards the up-and-coming city of Belfast and crossing back into Scotland to take in the sights of the Scottish capital, Edinburgh.
On the final leg you'll head south through York and Stratford upon Avon to London to soak up the best of English history. Travel is by coach.
This is one of the best tours of England, Ireland, Wales and Scotland if you're tight on time and don't want to forgo any of the countries of the British Isles. The travel is at a fairly fast pace though – so you may wish to add on a few days to relax at the end of your trip.
Click here for more info and pricing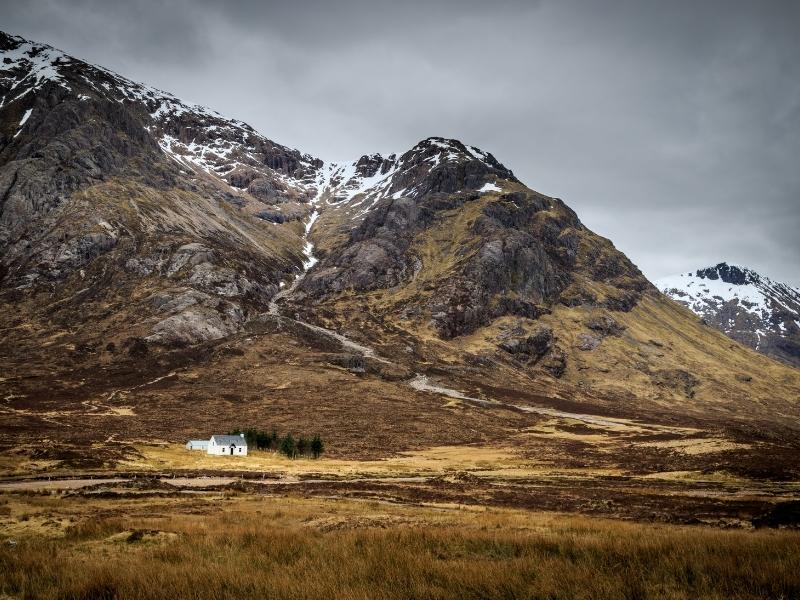 Best for combining Scottish Highlands & Ireland
One of the comprehensive UK tours from London options in this list, this itinerary works well if you want to start in London and have a few days before your trip starts to explore the UK's capital – either through an extension booked through Insight or under your own steam.
Leaving London, this ultimate UK tour takes in the historic English highlights of Stratford and York before heading past Hadrian's Wall to Edinburgh and circling the Scottish Highlands.
Take in the legendary sights of Loch Ness, Glencoe and a boat trip on Loch Lomond before heading back south into England and Wales, and crossing over into Ireland.
Travel is by private coach and accommodation is at 4* hotels.
On this grand UK tour, you'll spend a total of 5 nights in Ireland and 7 in England & Scotland, making this the perfect UK tour packages from London when you just want to see it all!
Click here for more info and pricing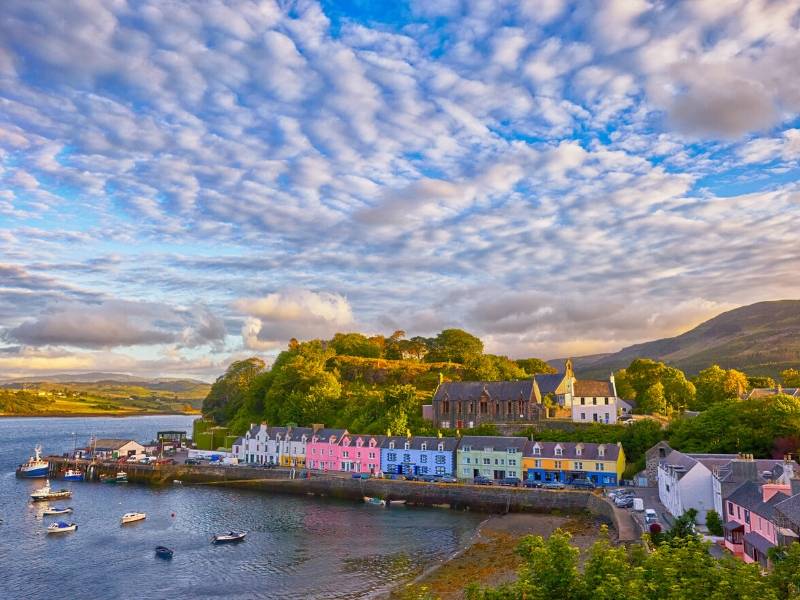 Best for English countryside and Roman history
Following the route of Hadrian's Wall makes for one of the best road trips in the UK. Though the wall is quite justifiably famous, the route along it is far less touristy than other parts of the British Isles. The wall stretches from near Newcastle-upon-Tyne in the east to the compact city of Carlisle in the west.
Hadrian's Wall can be found within the more peaceful parts of England's two most northerly counties. As this is a walking tour you'll need a reasonable level of fitness, but this also means you'll get up really close to the sights of Cumbria and Northumberland. And of course the unspoiled English countryside, with its dry stone walls and sheep-dotted emerald fields.
To give you some idea of the distances, the first day's walk is around eight miles, between Carlisle and Irthington. Other walks include the six mile trek between Lanercost Priory and Gilsland, the three-and-a-half Walltown Crags to Haltwhistle route and seven miles from Once Brewed to Brocolitia Fort. It's also nine miles from Chollerford to East Wallhouses, and about five from East Wallhouses to Wylam.
Highlights of this tour include the pretty Cumbrian village Crosby-on-Eden; Birdoswald, Housesteads, Brocolitia and Vindolanda Roman Forts, Walltown quarry, Sycamore Gap, the site of the victory of Oswald and the historic old Military Road.
Best Tour Companies UK Reviews
Not sure which of the best travel agency UK options you should pick? Below you can find a short review of what to expect when travelling with any of the UK tour companies mentioned above.
G Adventures
G Adventures tours are known for their good value and experience-rich approach. They attract travellers of all ages, both couples and solo travellers, thanks to their twin-share policy where single travellers can travel at no extra cost if they share with another traveller of the same sex.
Travel is in small groups (max 12) and includes a local tour guide "CEO". Accommodation is in mid-range hotels and guest houses, and typically breakfasts and entry to some sights are included.
Travel in the UK is mostly by private mini-bus unless otherwise stated.
Globus Journeys
Popular for coach tours in the UK and around the world, Globus Journeys offer guided coach tours in the UK and Ireland, either with smaller groups (max 24) or larger groups (up to 50) depending on the style of the trip.
Accommodation is typically in tourist class hotels (3* and 4*) with well known brands. Globus is popular among travellers aged in their 50's, 60's and up for the convenience of travel by coach and their tours have more meals and excursions included than some.
Expect itineraries that pack places in, so you'll see a lot, and stays are typically 1 night.
Great Rail Journeys
GRJ are the go-to for UK steam tours and railway journeys around the UK and beyond, so if travelling the UK by train is what you're hoping to do, look no further.
Itineraries are designed to take in iconic lines and to provide the best steam train holidays UK has (or 'regular' trains). Journeys are escorted by a Tour Manager, and the majority of travellers are either solo travellers or couples aged between 45 – 80.
Accommodation is in 3* hotels or higher. The maximum group size on any trip is 50, or you can opt for a tailor made travel experience.
Insight Vacations
Insight Vacations are an upscale tour company offering luxury UK coach tours with up to 40 people per group.
Travellers are typically 45 and up, and itineraries are a little more relaxed than many other tour companies, including 2 night stays at many destinations and "relaxed starts" in the morning spread out through the trip allowing time to catch up on rest if you need it.
Accommodation is in 4* hotels and trips are accompanied by a tour manager.
Intrepid Travel
Famous for great value adventures around the world, in the UK Intrepid offer a range of shorter 'retreat' style trips – so if you're after hiking trips UK or a guided walking and cycling holiday, look no further.
Accommodation is in local guest houses and you'll be accompanied by your own Intrepid Travel guide for the duration of the trip.
Maximum group size is 12, and rooms are on a twin share basis with the same sex if you're a solo traveller, or you can pay a supplement to have your own room.
Indus Travels
Offering a mix of small group tours, independent adventures, cruises and self-drive vacations, Indus Travels allows you to set your own pace of travel with flexible itineraries when you choose one of their 'unbundled tours' or self-drive trips.
Self-drive trips are just you, your car rental, itinerary and accommodation, whereas group tours have up to 22 travellers, English-speaking local guides, deluxe accommodation and air conditioned coaches included.
Indus is popular with younger and older travellers alike, with many travellers in their 30's, 40's and 50's.
Trafalgar Travel
Well known and popular Trafalgar Tours England have been offering coach travel around the UK for many years and have many happy customers behind them.
Group tours have a maximum of 50 people, travelling by coach to the most popular destinations. They are popular for England tours for seniors (and younger people), and on any of their England tour packages you're guaranteed to have a lot packed into your itinerary. That's one thing to bear in mind – this is definitely not slow travel – but it's a good way to get an overview of the British Isles.
All tours are accompanied by a guide and accommodation is tourist class 3* or 4* international standard hotels.
Rabbie's Tours
Rabbie's tours have some great England travel deals (and beyond). They're a small group tours company providing great value breaks that help you get off the beaten track in the UK and Europe.
Rabbie's aim to support local communities and promote responsible travel, by keeping tour groups small (10 people). They also work differently to other tour companies in that accommodation is not included in the tour price – once you book your tour you can choose your accommodation from a selection offered by Rabbie's to suit your budget and preferences.
The name Rabbie's comes from the nickname for famous Scot, Robert Burns!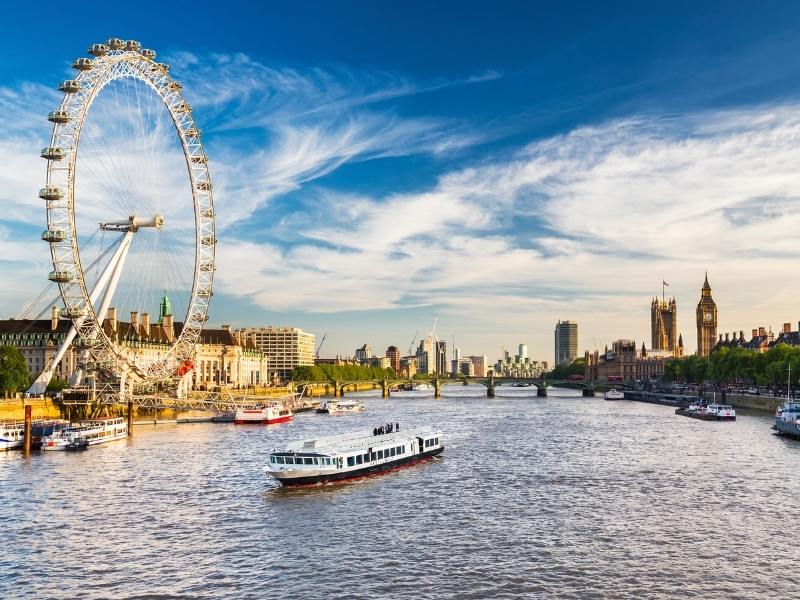 Extending your British Tour with extra days in London
If you have a day, two, or more aside from your tour, we highly recommend taking advantage of those to explore London, or another city if your tour is starting from elsewhere – Edinburgh is another popular starting point for the UK tours mentioned in this guide.
While some tours include sightseeing in London (or another departure city), not all do – or they include a very shortened version – and trust us that 1 day is definitely not enough to see London in, especially if you're jetlagged.

If you can, arrive a few days before your tour begins to enjoy the top London sights and get onto UK time if you're flying in from far away. You can find our complete London travel guide here to get you started.