In this article, we explore England and discover a selection of alcoholic and non-alcoholic drinks to give you a taste of England!
Whilst a cup of tea may be the first popular English drink to come to mind it is not the only drink we Brits enjoy! In this article discover 11 of the most popular English beverages (alcoholic and non-alcoholic) that you may wish to sample when you visit.
If you have an interest in beverages north of the border you will find our article about the best Scottish drinks very palatable!

Popular non-alcoholic English drinks
English breakfast tea
No article about British drinks would be complete without mentioning our favourite hot beverage – tea.
Drinking tea is a national pastime and we Brits take it pretty seriously. There are of course many varieties of tea available with black tea being the most popular. Since its introduction in the 17th-century tea has grown to become the national drink.
Brands you will inevitably come across in the UK include PG Tips, Typhoo, Tetley, Twinings and Yorkshire Tea.
Tea is made with boiling water (poured over tea leaves or bags) which are left to infuse for up to 5 minutes before milk and, if required, sugar is added)
Other teas that are popular in the UK include Earl Grey which is named after Charles Grey the 2nd Earl Grey and 19th century British Prime Minister. Don't miss a visit to his house – Howick Hall – which is located near Alnwick in Northumberland and sample some Earl Grey tea in the teahouse.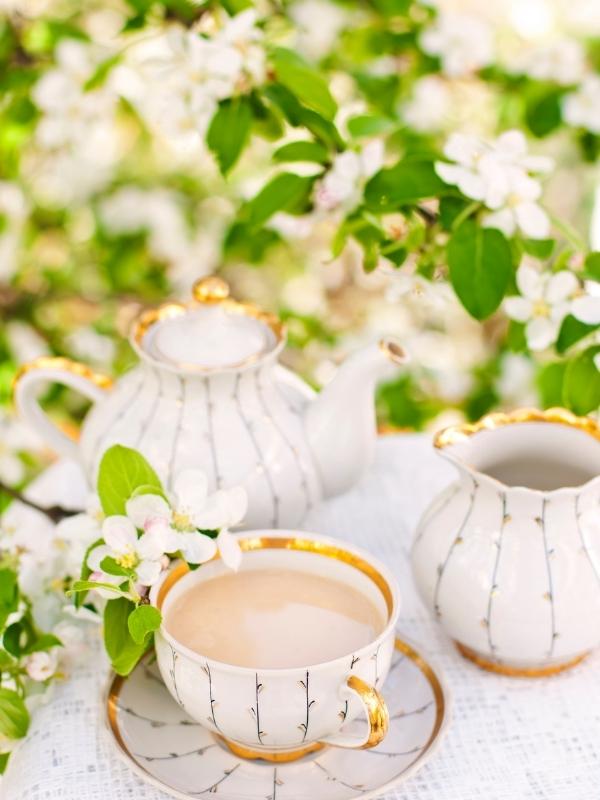 Ovaltine & Horlicks
A favourite with British children Ovaltine (and Horlicks) are malt-based drinks made with hot milk. Traditionally made just before bed to help encourage sleep Ovaltine and Horlicks provide a tasty night cap much enjoyed especially over the winter months.
Although popular drinks across the UK Ovaltine actually originated in Switzerland and Horlicks in the USA (though the founders of the Horlicks company emigrated from the UK in the late 19th century)
The original Horlicks factory was opened in Slough in 1908 and is now a housing development after being renovated and restored in recent years.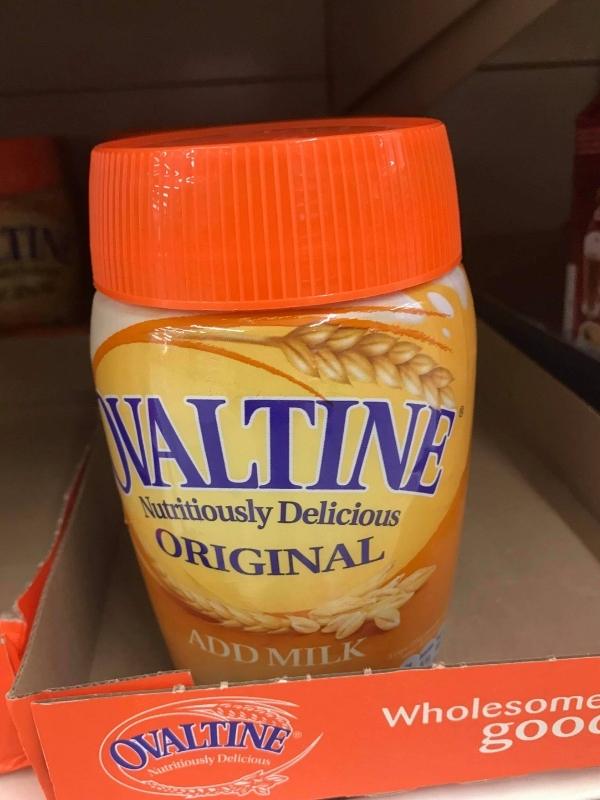 Squash
You will find lots of flavours and brands of squash to drink in England. Squash is a concentrated fruit flavoured drink to which water is added.
Famous brands include Robinson's Barley Water (which you may spot tennis players sipping between games at Wimbledon), Ribena (blackcurrant flavour) and Vimto.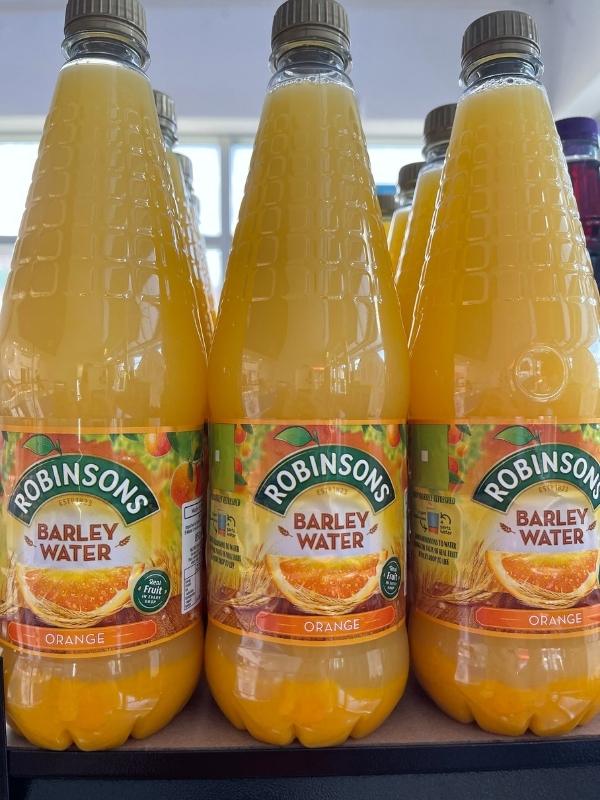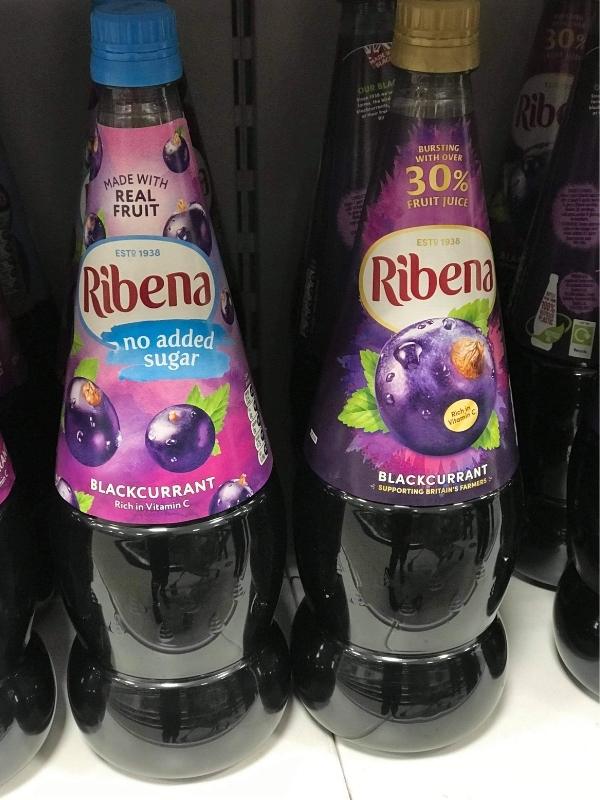 Ginger Ale
Ginger ale and ginger beer – one is alcoholic and the other non-alcoholic varieties of a popular drink consumed the world over.
It is believed to have been invented in Belfast, Northern Ireland in the 1850s by an Irish surgeon named Thomas Cantrell.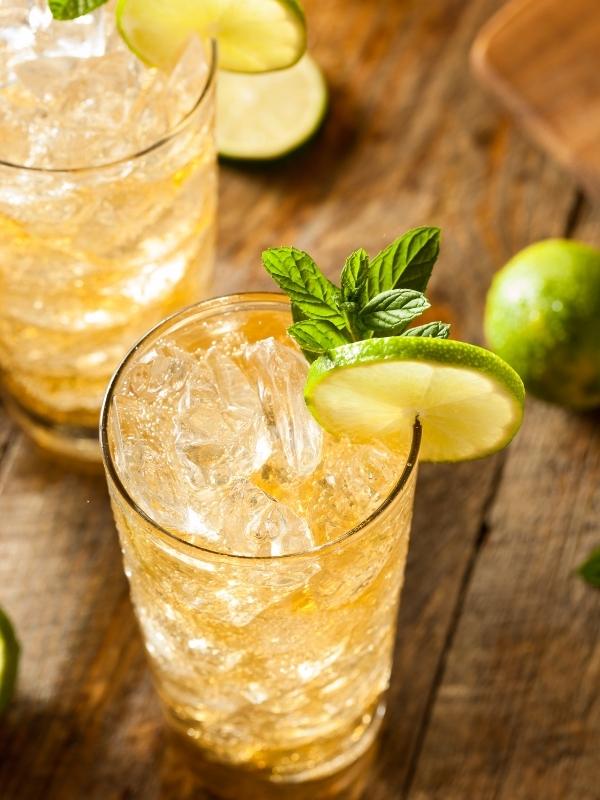 Vimto
Created in Manchester in 1908 by John Nichols Vimto can now be bought in dilute squash or as a canned fizzy drink.
Containing grapes, raspberries and blackcurrants the addition of a secret recipe of herbs and spices gives Vimto its distinctive flavour.
It is sold world-wide and is apparently particularly popular in Saudi Arabia.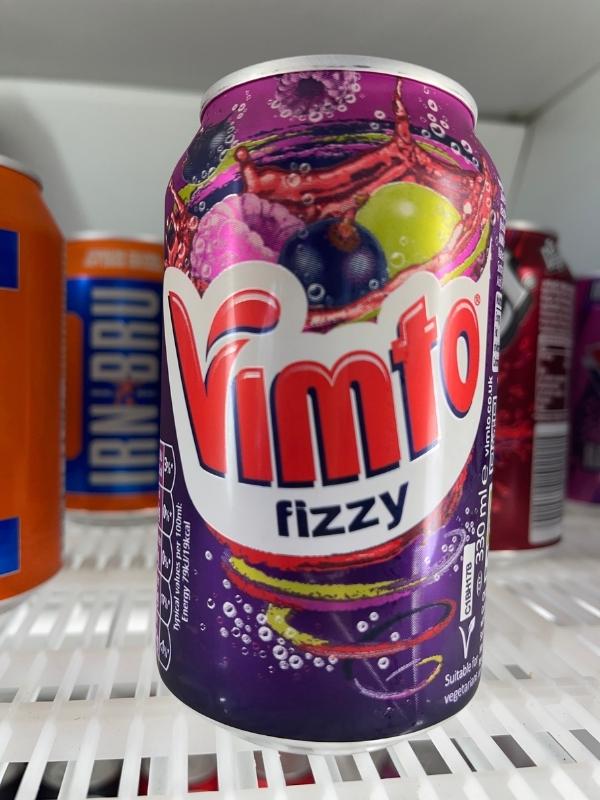 Dandelion and Burdock
Drank in the UK since the Middle Ages Dandelion and Burdock was traditionally made from fermented dandelion and burdock roots (hence the name!)
This fizzy beverage is flavoured artificially these days but is worth a taste if you are looking to try something a little unusual!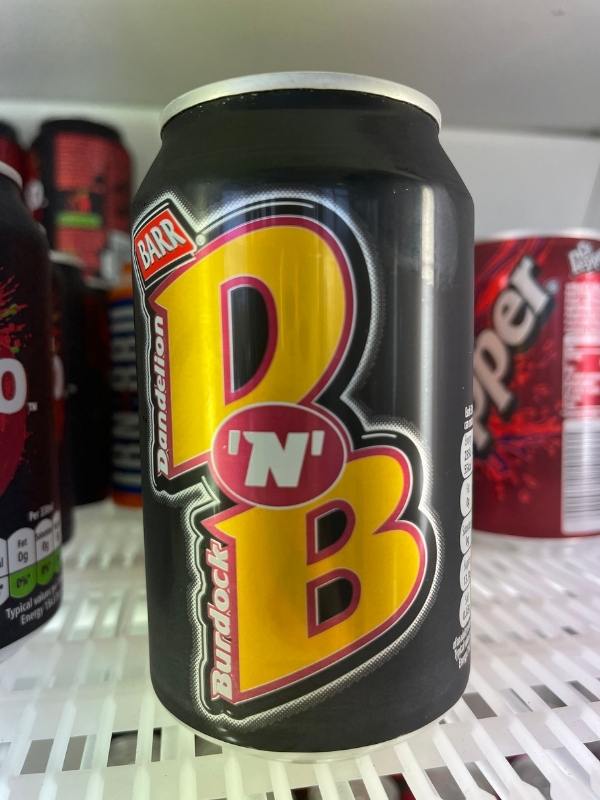 Lucozade
Ask any Brit who grew up prior to the 1980s about Lucozade and they will immediately tell you a story about being made to drink Lucozade whenever they were ill as children.
The bottle used to be sold wrapped in orange cellophane (until 1983) After 1983 the brand attempted to rebrand as an energy drink to dissociate from its connection as a drink for those recovering from illness.
Lucozade is now regarded as a sports drink.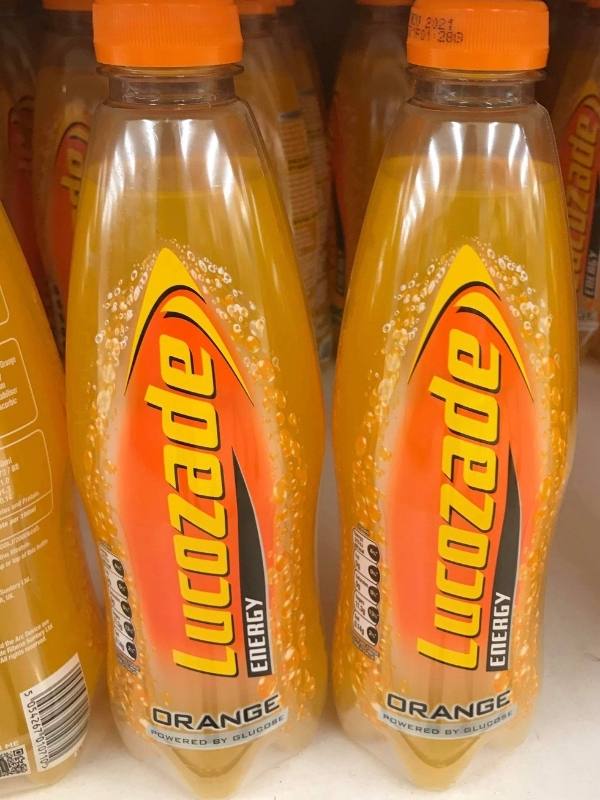 British themed monthly subscription boxes
Receive a monthly delivery of British lifestyle goodies!
Themes based on British TV, UK locations and British culture
Ships WORLDWIDE
Single purchases, monthly, 3 month & 6 month options
Regular EXCLUSIVE products
Large and small box option
Get ready for afternoon tea & biscuits!!
Bring back old-style afternoon relaxation with a matched set of vintage English china teacup, saucer, small plate and large cake serving plate plus an assortment of 8 teabags, a pack of posh biscuits and a brand new book with a feel-good theme. An extra surprise gift to complement the vintage or teatime theme is also tucked into the box
Vintage English china cup, saucer, small plate and cake serving plate
A selection of 8 diverse envelope teabags
A pack of top-notch biscuits
A brand new 'feel-good' book chosen to either entertain, gently inform, give you a good read or just to make you smile
An extra gift – it could be a vintage item or something included just because it's lovely!
English alcoholic drinks
Real Ale & Craft Beers
You will discover a wealth of real ales and craft beers across the UK. Look for amusingly named ales and beers in pubs such as those below which we came across in the Cotswolds. Bottled beers plus beers on tap such as those below are available in pubs across the UK.
If you are a beer drinker with an interest or taste for real ale and/or craft beers taking a tour such as this West End Pub Walking Tour in London or this Cathedral Quarter Beer Bike Tour of Belfast will be a hit!
To learn out more about real ales across the UK and their importance to local communities check out the CAMRA (Campaign for Real Ale) website.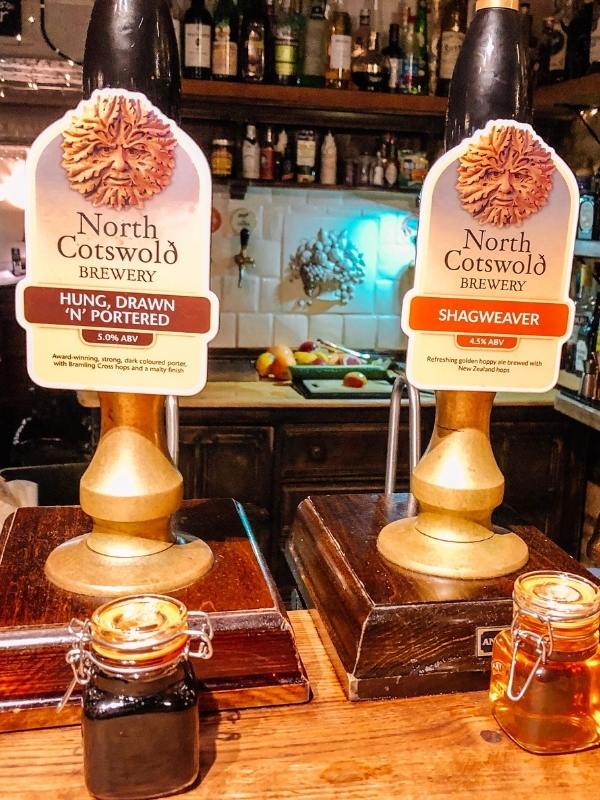 Pimm's
Pimm's is a gin-based fruit flavoured drink very popular across the UK during the summer months.
Served with lemonade and served in a tall glass with fruits (oranges and strawberries), cucumber garnish and mint leaves. Associated with Wimbledon a glass of Pimm's and a bowl of strawberries and cream is as English as it gets in summer!
So if you plan to visit Wimbledon don't forget to order a Pimm's!
Invented by James Pimm in the 19th century who marketed Pimm's as a health tonic it was a hit from the get-go with the London crowd.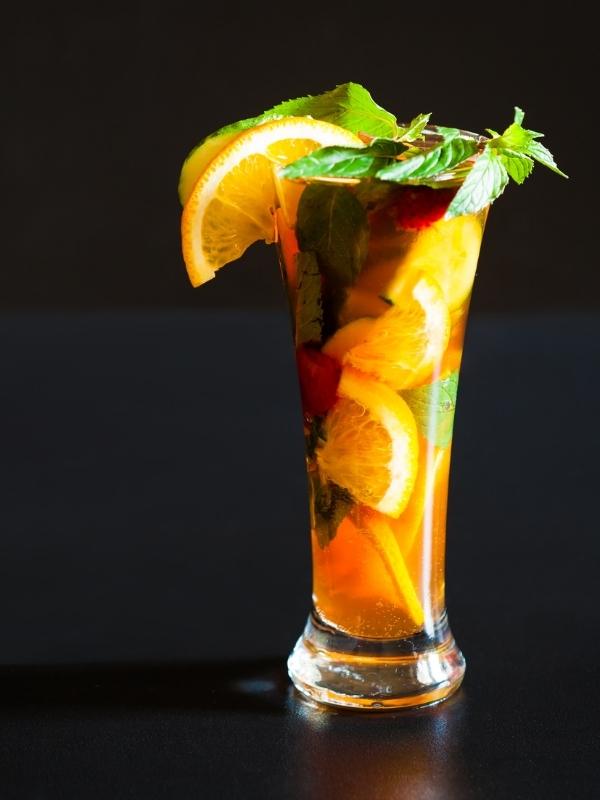 Cider
If you visit South West England and the county of Cornwall you will have the opportunity to taste one of the region's specialities – cider!
Cider has been produced in England for centuries. Made by fermenting apple juice most of England's cider is produced in Herefordshire, Kent and Somerset.
The taste of the cider varies from region to region and the different varieties of apples used. Some ciders are sweet others are dry. Some are clear and some are cloudy. If you enjoy cider do you have a preference?
At one time agricultural labourers were given a daily allowance of cider as part of their wage!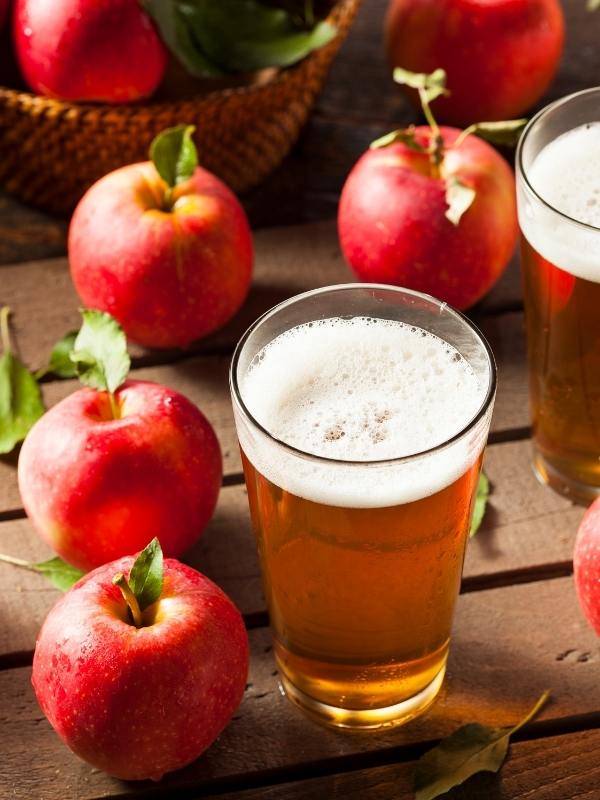 Vodka Martini
A vodka martini is a cocktail made with vodka and vermouth and served with an olive or garnished with a slice of lemon. Although martini (made from gin and vermouth) has its origins in America vodka martini is added to this list due to its association with one of the most famous English men – James Bond aka 007.
A vodka martini should be served in a cocktail glass (and shaken not stirred of course).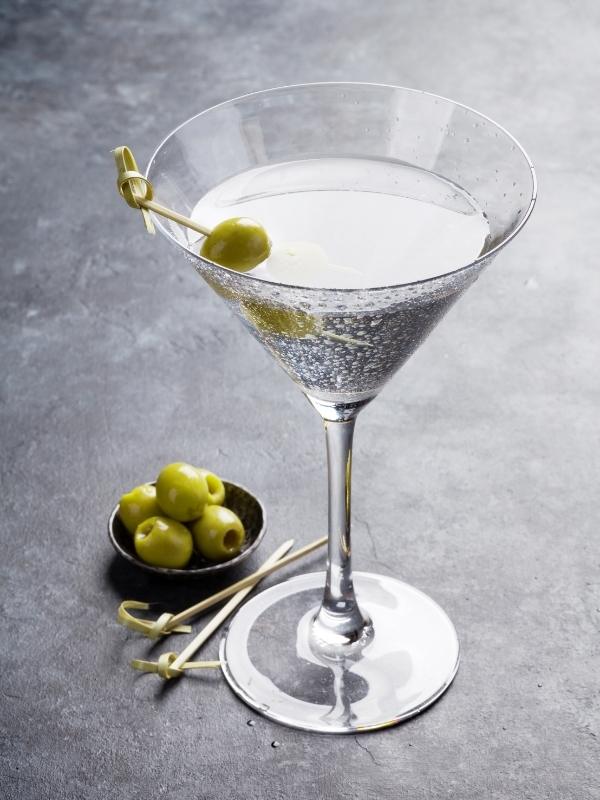 Mead
Mead is an alcoholic drink made by fermenting honey with water. It has been made for thousands of years and in the UK you can sample mead on the tidal island of Lindisfarne off the coast of Northumberland.
The mead on the Holy Island of Lindisfarne was originally made by the monks who lived on the island centuries ago. Today Lindisfarne Mead is produced in St Aiden's Winery on the island. Make sure to add a visit to the winery and craft shop to your itinerary when on the island.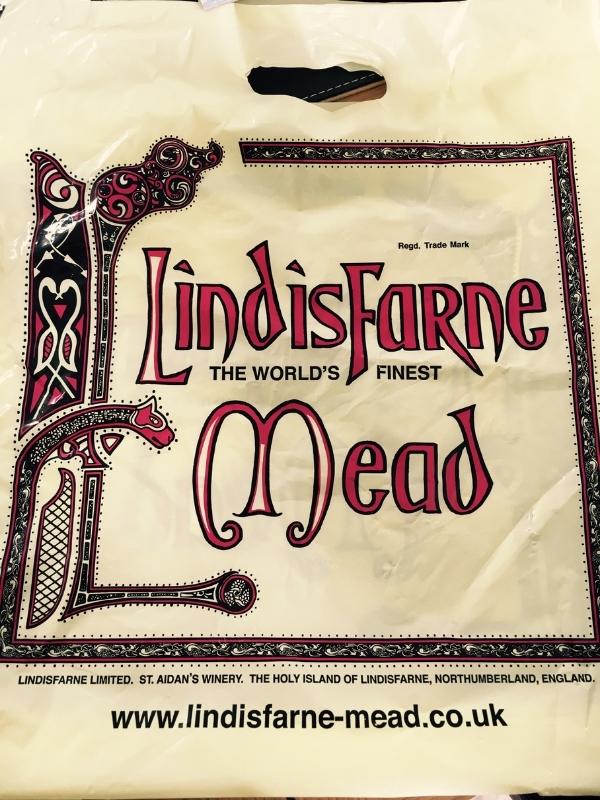 Gin and Tonic
The gin and tonic cocktail originates from India during the occupation by the British in the 19th century. Quinine was taken to prevent malaria but had a bitter unpleasant flavour. Tonic water was created in the 1840s to make a daily dose of quinine palatable and at some point was mixed with gin and the rest is history.
By the early years of the 20th-century gin and tonic was a popular drink throughout the world. In recent years gin has once again regained popularity with many craft tonics available to make the perfect gin and tonic cocktail.
If you enjoy gin and are planning a visit to London we recommend this gin tour of the capital. Experience a private, chauffeur-driven tour in a classic Mini Cooper including a visit to two gin bars and a local distillery.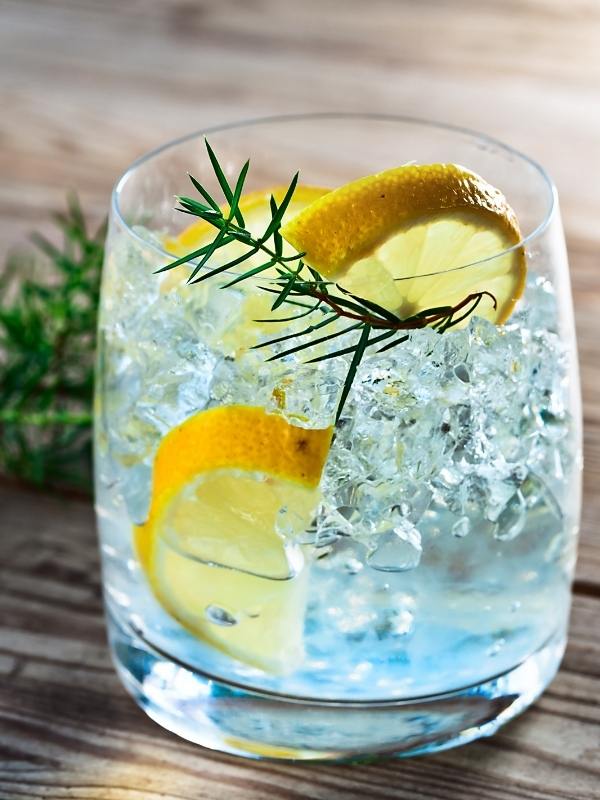 Try some of these English drinks
More food and drink to try from around the UK
There are lots of mouthwatering foods to try when you visit the UK including traditional English, Welsh and Scottish dishes.
You will find also information about local dishes in our travel guides to each specific area. For example, discover the best Cornish foods to sample in my Cornwall Travel Guide.