Our Edinburgh Travel Guide includes recommended places to visit and things to do, accommodation options, tips and more for the beautiful Scottish capital. Everything you need to plan your visit and essential reading for any visitor to Edinburgh!
Plan your visit to Edinburgh
The Scottish capital of Edinburgh is one of the most visited and beautiful cities to visit in the United Kingdom (in fact it is the second most visited city in the UK after London).
The winding cobblestone streets of its Old Town offer quaint medieval charm which is contrasted by the New Town, the very epitome of Georgian style. There is culture and history around every corner, and the list of Edinburgh attractions is a long one.
A visit to Edinburgh is one of the highlights of any UK itinerary and features in our recommended top 19 attractions, sights and landmarks to see in Scotland.
First-time visitor? Read our practical tips and make the most of your Edinburgh adventure
What you will find in this complete Edinburgh Travel Guide
Map of Edinburgh
Edinburgh travel guide – Visiting Edinburgh FAQ's
When is the best time of year to visit Edinburgh?
Edinburgh is a popular destination to visit throughout the year. In fact, there are some months of the year it is best to avoid Edinburgh unless you are specifically visiting to attend an event such as
Hogmanay (December 30/31)
The Edinburgh Festival (August)
The Royal Edinburgh Military Tattoo (August)
Weather-wise the summer months are the perfect time to visit Edinburgh. The days are long and expect sunny, warm and drier weather.
Winter can be brutal in Scotland. Expect rain, freezing fog and even snow especially in January or February. Read more about visiting the UK in winter.
Make sure to pack for the weather – layers are always recommended (and waterproofs too) whatever time of year you plan to visit.
Read more about the best time to visit the UK in my detailed guide.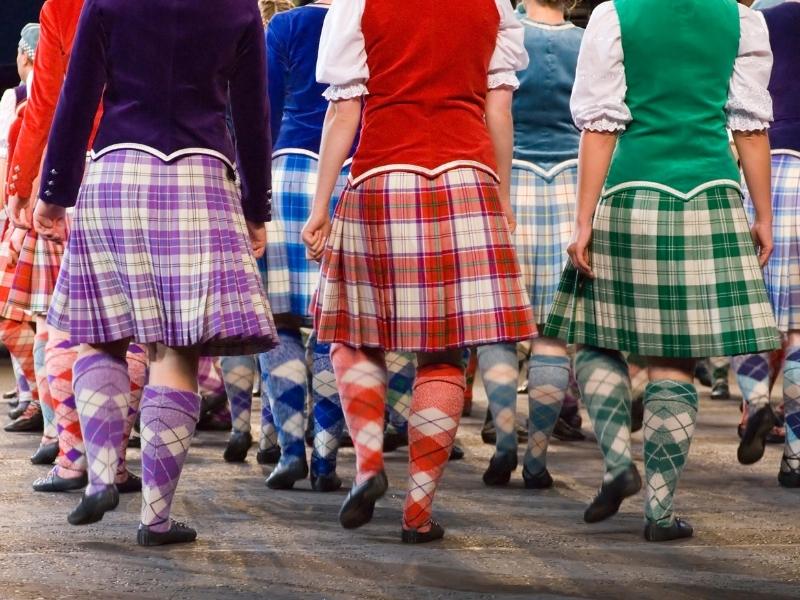 How many days do you need in Edinburgh?
We recommend spending at least 2 days in Edinburgh. This will give you enough time to see the main sights, landmarks and attractions. Edinburgh is also the perfect base for exploring Scotland with many organised tours departing from the city.
There are many attractions to visit on days trips from Edinburgh (by train, car or tour) such as the Kelpies, Stirling, and St Andrews. Although it is possible to take a day trip tour to the Scottish Highlands we recommend planning your own multi-day itinerary or joining an organised multi-day tour.
Include Edinburgh in your train trip itinerary of the UK. It can be easily reached by train from London in just a few hours.
Catching the Caledonian Sleeper from London to Edinburgh (or Fort William or Inverness) is a fantastic experience and if you enjoy train travel we recommend including it in your travel plans.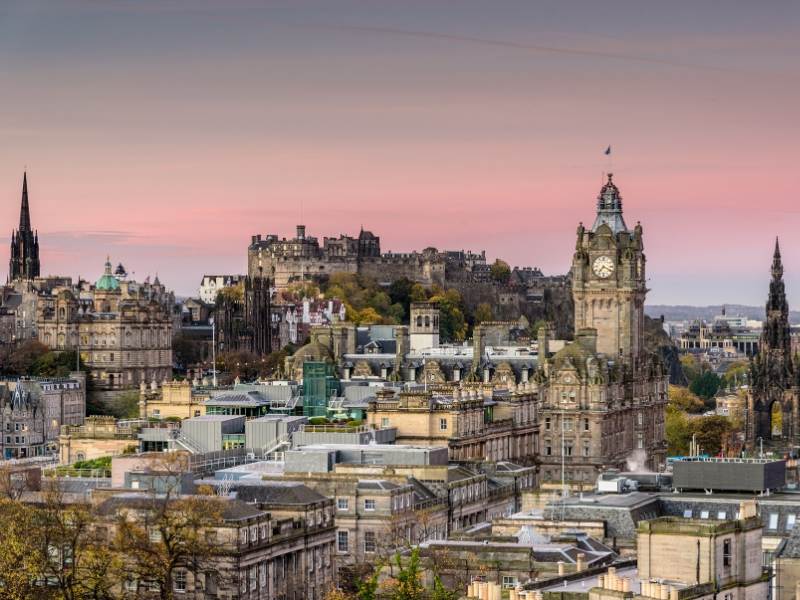 What is the best way to explore Edinburgh?
Many of the sights are close to each other (Edinburgh Castle, Royal Mile, Holyrood House, the monument to Sir Walter Scott, Princes Street ) and are within walkable distance of one another.
Public transport options
The city has a modern public transport network which includes buses, trams and trains.
There is a city-wide network of buses operating 24 hours a day. The Airlink bus runs between the airport and Waverley Station (Edinburgh's train station) 24 hours a day. The journey takes around 25 minutes and leaves every 10 mins (approx) An adult single costs £4.50 and an open return £7.50.
The tram is a great way of travelling from one end of the city to the other. With regular stops along Princes Street jumping on and off the tram is one way to get around. The tram runs 14 km from Edinburgh Airport to York Place in the east end of the city centre.
Buy tickets from the ticket vending machines at each tram stop. The machines accept credit and debit cards including cash (but give no change)
If you are travelling into Edinburgh from the airport via the tram network the cost is £6.50 for an adult and £3.30 for a child (single). Return tickets are £9.00 for adults and £4.80 for children.
Airport transfers are also included in the Edinburgh Pass. It is also possible to book an Airlink Bus Transfer or private car transfer to and from the airport into Edinburgh.
If you want to travel further afield for the day there are regular services from Edinburgh Waverley Train Station to Glasgow, Falkirk (for the Kelpies and the Falkirk Wheel) and Stirling.
Alternative transport options (including tours)
There are a number of hop-on and hop-off bus services operating in the city. If you purchase an Edinburgh Pass (these can be purchased for one, two or three days in Edinburgh) the Hop-on Hop-off Bright Bus Tour is included in the cost as well as a City Bus Tour.
Other bus tours include
Travel on an open-top, double-decker bus with panoramic views of the city.
Tour Edinburgh on 3 different hop-on and hop-off bus routes with 24 or 48 hours unlimited travel. Enjoy live guidance in English during the City Sightseeing Tour and the Majestic Tours.
See all of Edinburgh's attractions from the comfort of a hop-on-hop-off sightseeing bus which includes free entry to 3 royal attractions with a 48-hour Royal Edinburgh Ticket.
Visit the Castle, climb aboard the Royal Yacht Britannia, and tour Holyroodhouse.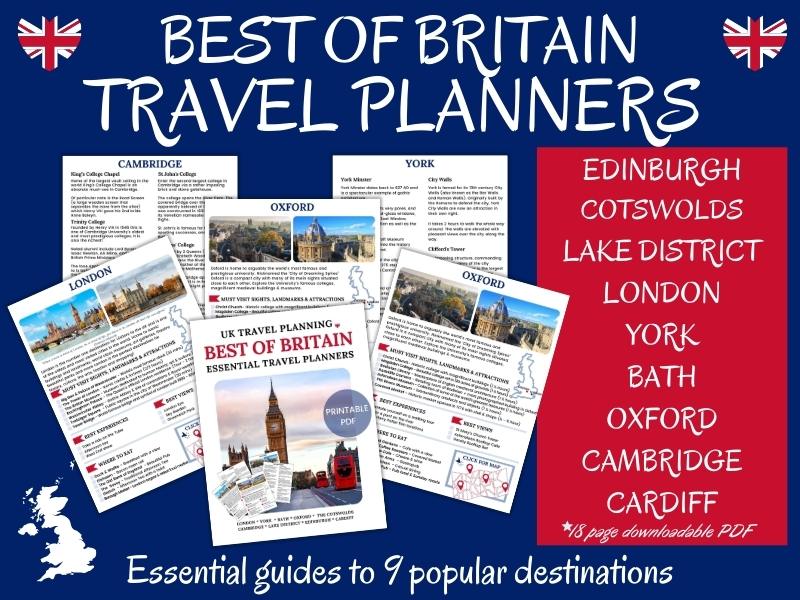 What is the best way to travel to Edinburgh from London?
🚆 By train from London
For timetables and tickets, we recommend the trainline. Take the train to Edinburgh for a short break or incorporate it into your UK train travel itinerary.
Tip – If this is your first time catching a train in the UK read our complete guide to UK train travel which includes all the information you need to know to make travelling around the UK by rail a relaxing and stress-free experience.
🔀 Distance from London (via transport): 600 km (400 miles)
🕐 Time taken by train: 5 hours
📍 Leave from London Euston or London King's Cross
🚗 By car (road trip option)
If you are taking a road trip around the UK and plan to include Edinburgh in your itinerary make sure you book a hotel/ accommodation with free parking.
Many of the hotels and guest houses don't offer parking at all so do check before you book.
If you plan to start your road trip in Edinburgh I would see all the main city sights before picking up your car and continuing your trip.
I recommend checking car hire options through Rentalcars.com who compare the prices from a number of companies to secure the best deal for you.
✈️ Fly to Edinburgh Airport
If you want to fly directly to Edinburgh you will find options from many destinations across the world. We recommend Skyscanner for flights,
If there is no direct flight available take a connecting flight from London. Edinburgh airport is close to the city and there are many ways to transfer to your accommodation including bus, taxi and tram.
Click here for transfers from Edinburgh airport
Read more – How to get from London to Edinburgh
Attractions and things to do in Edinburgh (and Scotland)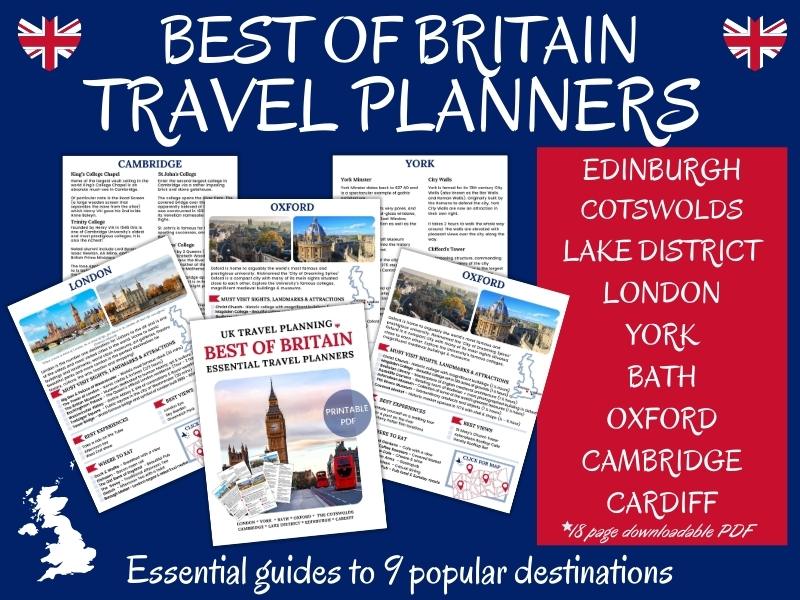 Accommodation in Edinburgh
Best hotels in Edinburgh for sightseeing
There are lots of accommodation options in Edinburgh to suit every budget. These are my choices of some of the best hotels in the city based on location and customer reviews.
Quick Picks
⭐️⭐️⭐️⭐️⭐️
5* luxury with a Michelin starred restaurant
Holiday Inn Express City Centre
⭐️⭐️⭐️
3* hotel located in the New Town
Excellent location & good breakfast included.
Luxury/Boutique hotels
Mid-range hotels (including well known chains)
Guest Houses
➡️ WHERE TO STAY IN EDINBURGH – LOCATION AND ACCOMMODATION GUIDE
Find more special stays in my Accommodation Guide for Scotland.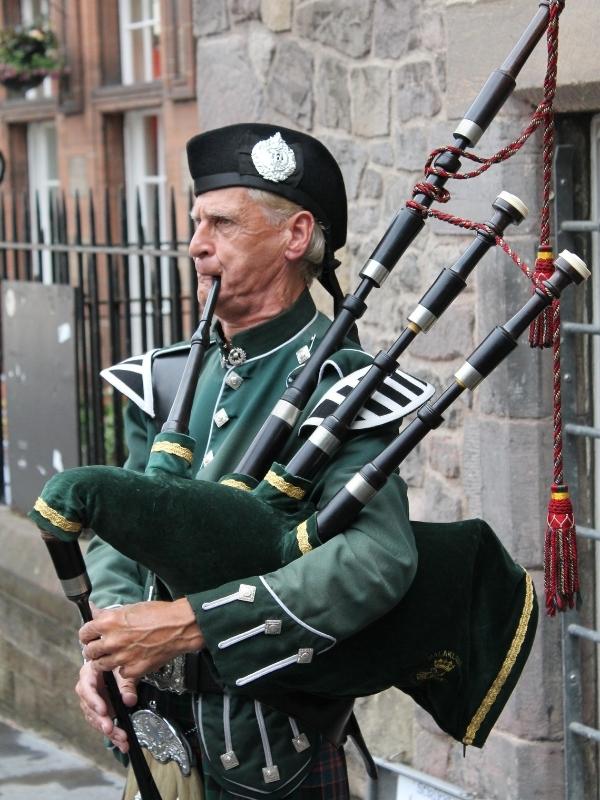 Edinburgh Travel Guide -Tickets, tours & attractions
This is our selection of the best tours and attractions available in Edinburgh.
Firth of Forth: 90-Minute Three Bridges Cruise – A 90-minute sightseeing cruise with views of the "three bridges", including the UNESCO World Heritage Forth Bridge, Inchcolm Island and medieval abbey. Enjoy incredible views of the Edinburgh skyline during your cruise.
History of Whisky with Tasting and Storytelling – Visit an outstanding whisky venue where you will be served four classic single malt scotch whiskys and immerse yourself in the great cultural importance of whisky and storytelling in Scotland.
Click here for great tickets, tours and attractions for Edinburgh
Best pubs, cafes and restaurants in Edinburgh
There are so many fantastic places to eat in Edinburgh you are spoilt for choice. These are our top picks:
Makar's Gourmet Mash Bar – for haggis, neeps & tatties
Biddy Mulligans (pub)
Maggie Dicksons (pub)
The Elephant House (cafe)
Toast (brunch and lunch)
The Dome – dine in stunning surroundings (bookings essential)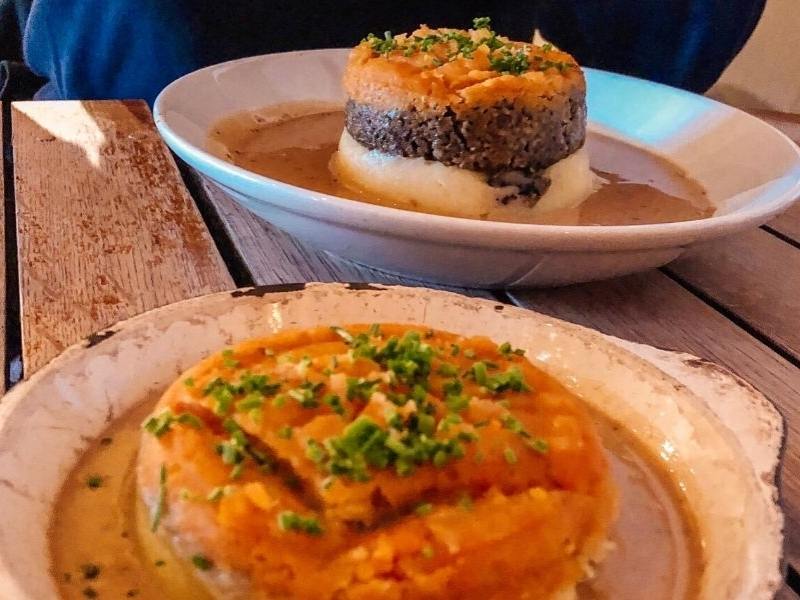 Books to read before visiting Edinburgh
For more Scottish literary inspiration check out my selection of 25 of the best books to read before you visit Scotland.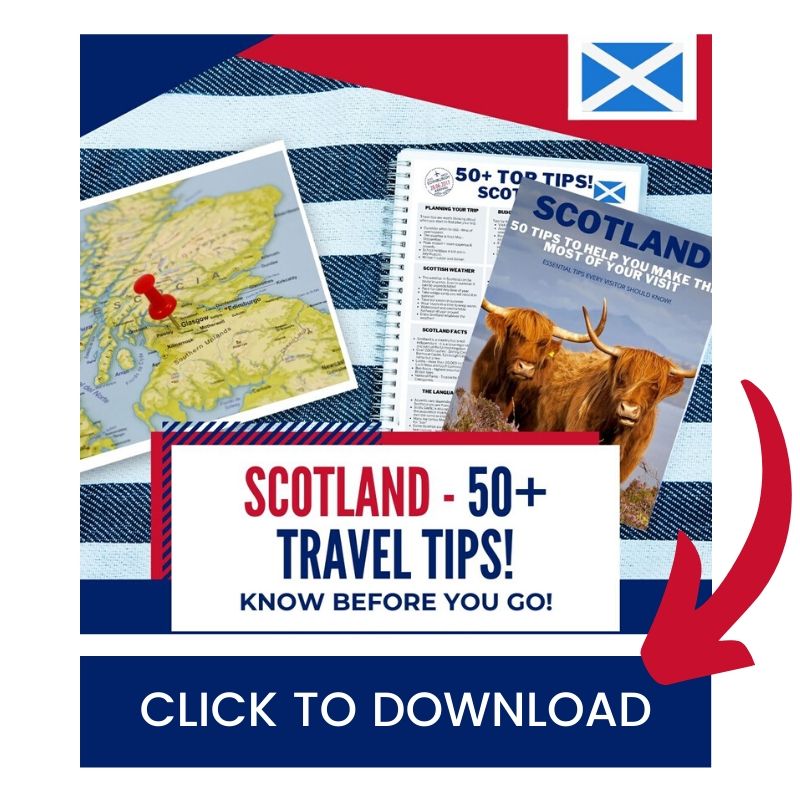 Enjoy your visit to Edinburgh
This guide will have provided inspiration plus practical information to help plan your visit to Edinburgh. You will find more inspiration and ideas to help plan your travels around Scotland in these travel guides:
Find more inspiration for your travels in my Scotland Travel Guide which includes information about what to see, where to stay, how to get around, travel tips, recommended reading and more to make the most of your trip.
UK & London Travel Planning Group
Why not join my UK and London travel planning group on Facebook for more tips, inspiration and help from other travellers planning future travel to London and the UK.