When you visit London for the first time, it might be all about ticking off the big London landmarks. The River Thames, Westminster, Big Ben, St Paul's, Buckingham Palace, the Tower of London, Trafalgar Square… the list goes on. And on.
But on a repeat visit – or if you simply like to see the alternative side to a city – you might be more interested in the hidden gems of London. These secret places in London have more of an undiscovered air, making you feel as if you've stumbled upon something really special.
Such hidden places in London are exactly what this article is all about. From secret things to do in London that will give you a real thrill to hidden spots in London that you didn't know existed, these are the best hidden places in London that every tourist doesn't know about.
If you really like to get under the skin of a city and live like a local, here are 37 of the top hidden things to do in London. Which will be the best hidden gems in London for you? Read on to find out!
37 of the best hidden gems in London
1. Shad Thames
Closest tube: Tower Hill
The first of our secret gems in London is literally hidden in plain sight. Shad Thames is actually the name of a street, but this has since been adopted to cover a wider range. This zone is a historic, cobblestoned area to the south of the Thames.
You can find Shad Thames in Bermondsey. The area is lined with vibrant, riverside bars and restaurants. Old Victorian warehouses here are joined overhead by little walkways, and the whole place is an Instagrammer's dream.
2. St Dunstans in the East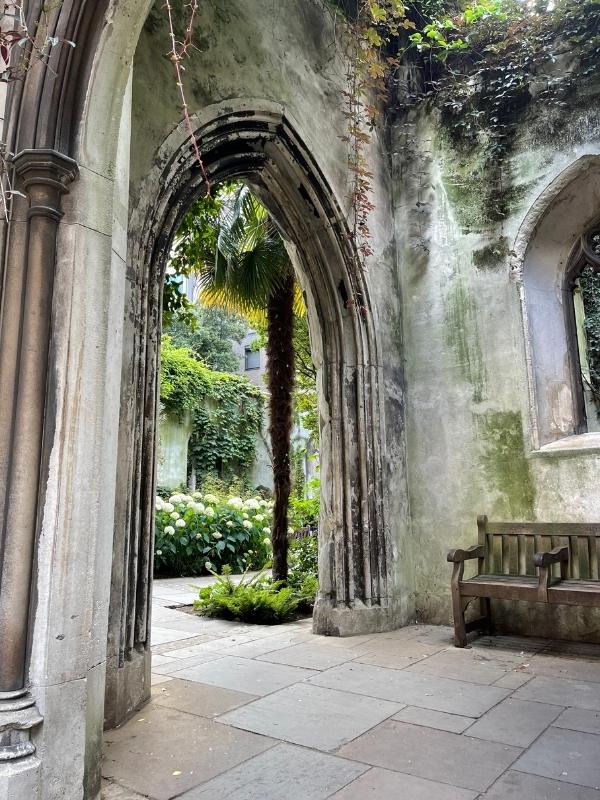 Closest tube: Monument or Tower Hill
Another of our hidden treasures in London can also be found not far from Tower Hill tube station. St Dunstans in the East was bombed and thus destroyed during World War II, but the remains have now been repurposed as a pretty public garden.
The original church was by Christopher Wren, who designed St Paul's Cathedral. Plus over 50 other London churches. Draping greenery, a tumbling fountain and attractive wooden seating makes this the ideal place for a lunch break in the city.
3. Coal Drops Yard + canal walk to Camden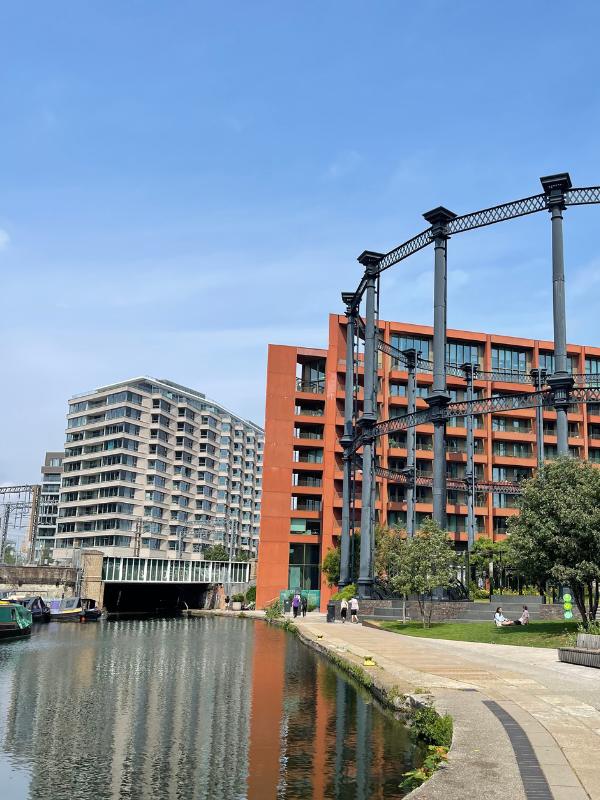 Closest tube: King's Cross or St Pancras
This shopping and leisure space close to King's Cross is one of those London hidden attractions that's close to major routes. Tucked away by the vast King's Cross and St Pancras stations, the development has been popular since its 2018 opening.
Victorian architecture, quirky boutiques and foodie delights combine here, so there's something to suit everyone. The converted warehouses were used during the 19th century for coal storage, hence the name. For Kings Cross hidden gems concealed in plain sight, head to Coal Drops Yard.
4. Painted Hall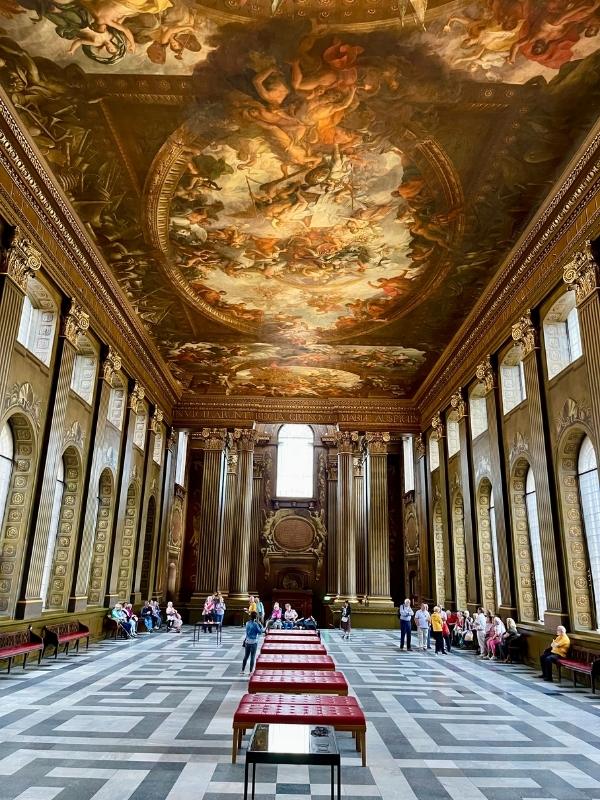 Closest tube: Cutty Sark (DLR) or North Greenwich
One of the best secret things to do in London gives you yet another reason to visit Greenwich while in the city. The Painted Hall can be found at the Old Royal Naval College, and boasts more than 40,000 square feet of wall and ceiling murals. Gorgeous arched windows make the room an even more breathtaking sight.
The Hall was the work of Sir James Thornhill during the early 18th century, and the paintings include over 200 figures, such as royalty and mythical creatures. A two year renovation project completed in 2019 means that today you can see the hall at its finest.
5. Tulip Stairs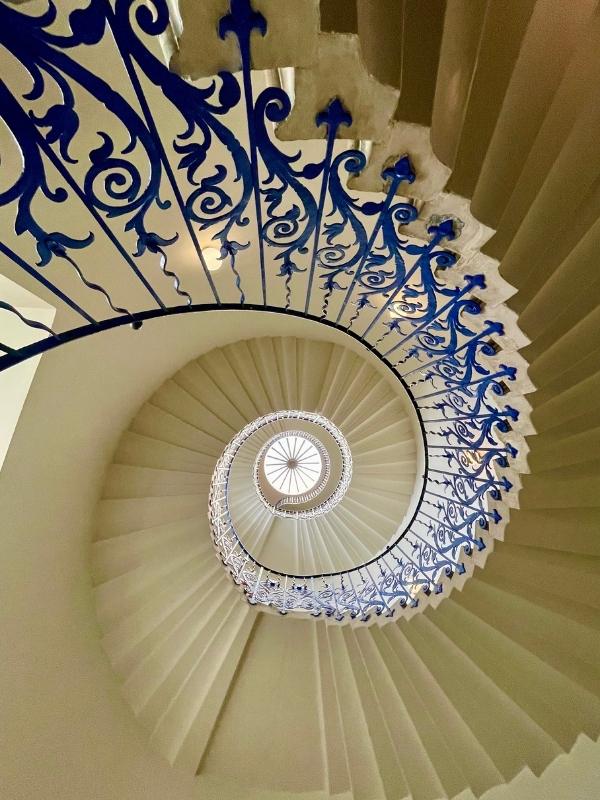 Closest tube: Greenwich or Maze Hill Stations (mainline) or Cutty Sark (DLR)
Another of the cool hidden places in London can also be found in Greenwich. The Tulip Stairs can be found at The Queen's House. It's a spiralling and very photogenic staircase.
The Tulip Stairs are actually decorated with fleur de lys rather than tulips. This was the UK's first cantilevered, spiralling staircase, and it has no central supportive column. Like the house itself, the staircase was the brainchild of Inigo Jones, a celebrated British architect of the 16th and 17th centuries.
6. Greenwich foot tunnel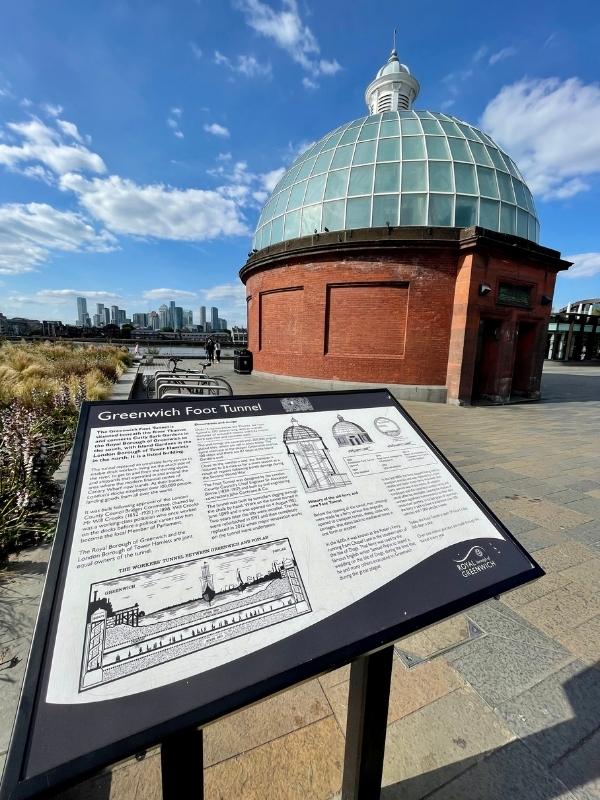 Closest tube: Island Gardens (DLR)
Yet another of the hidden secrets of London is Greenwich Foot Tunnel. This has been open since 1902, and connects Greenwich with Millwall. Perhaps surprisingly, about 1.2 million people use the tunnel annually.
The tunnel is only for pedestrians, not scooters or bikes. It's open 24 hours and there are lifts, though these can be prone to intermittent service issues.
7. Historic pubs (including Ye Olde Mitre, Ye Olde Cheshire Cheese and The Churchill Arms)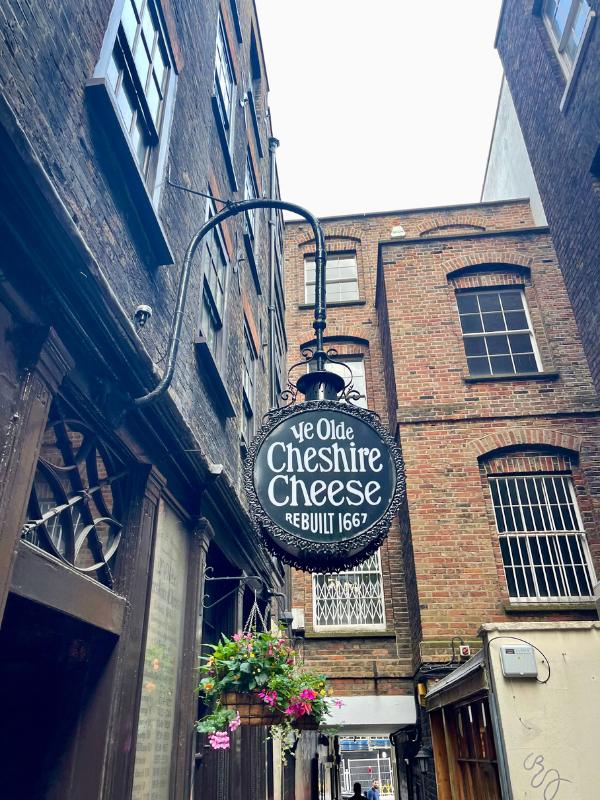 Taking a walk to explore London's most historic pubs can be a fascinating way to uncover the capital's past. Ye Olde Mitre in Holborn is a typical example, and this wooden panelled hostelry dates from 1587. There's a good collection of old photos inside too. Alternatively, head to the photogenic and flower-bedecked Churchill Arms in Notting Hill.
Some of the best tours of London's old pubs include:
8. Leake Street Arches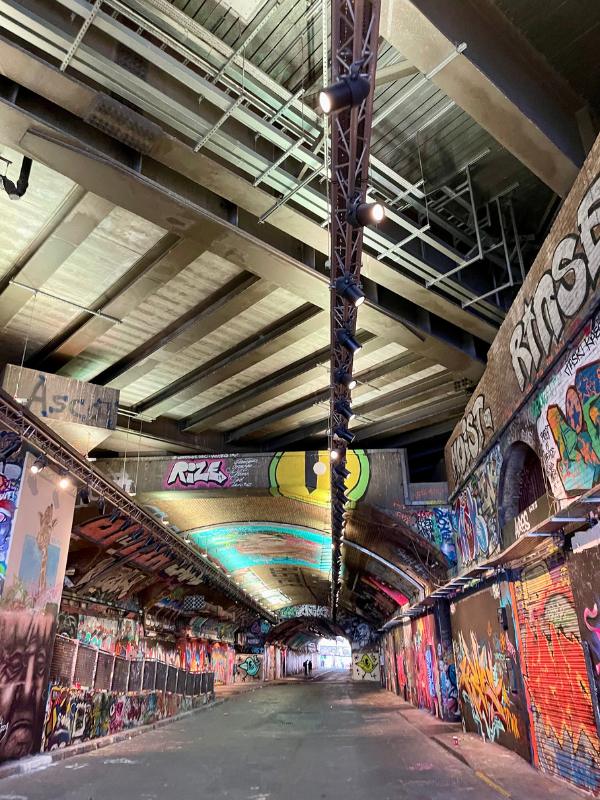 Closest tube: Waterloo
One of the best kept secrets of London is Leake Street Arches. This is a subterranean art gallery concealed beneath Waterloo station. You can even join in with the capital's street art scene here, as graffiti within the authorised area is actually encouraged.
Visit Leake Street Arches and you can decorate the tunnel walls, eat, shop, drink and play at the variety of venues found here.
9. Temple of Mithraeum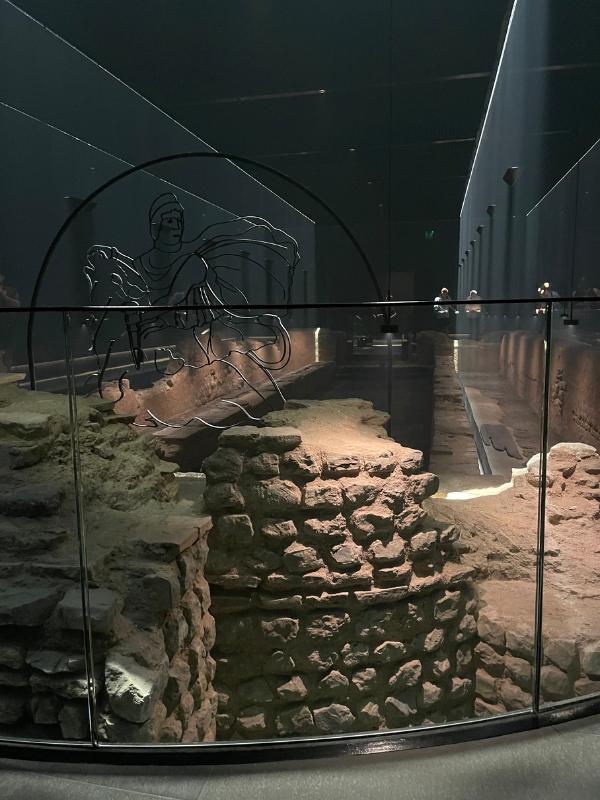 Closest tube: Bank
The Roman temple of Mithras was discovered in the course of construction work in 1954. This large site was then excavated, and visiting takes you back to London as it was in AD 240.
The original ruin has now been recreated, so you can imagine how it was used back then. PLus how the secretive Roman cult of Mithras met in this precise spot in Wallbrook, City of London. Of all the hidden London gems, this is one of the most important archeological finds ever.
10. City of London dragons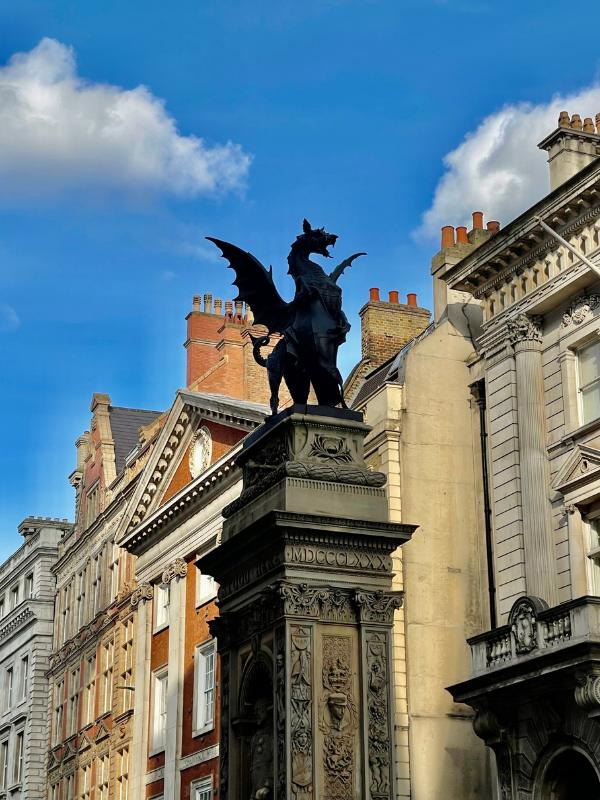 Closest tube: Bank
Also in the city's financial district are the City of London dragons. These silver dragons with red accents feature the cross of St George, the coat of arms of the city and references to St Paul and the story of St George and the Dragon.
The dragons mark the city boundaries, and there are 14 in total dotted around the area. A pair of the original Coal Exchange statues are located on Victoria Embankment, and these hidden London secrets have been Grade II listed since 1972.
11. Leadenhall Market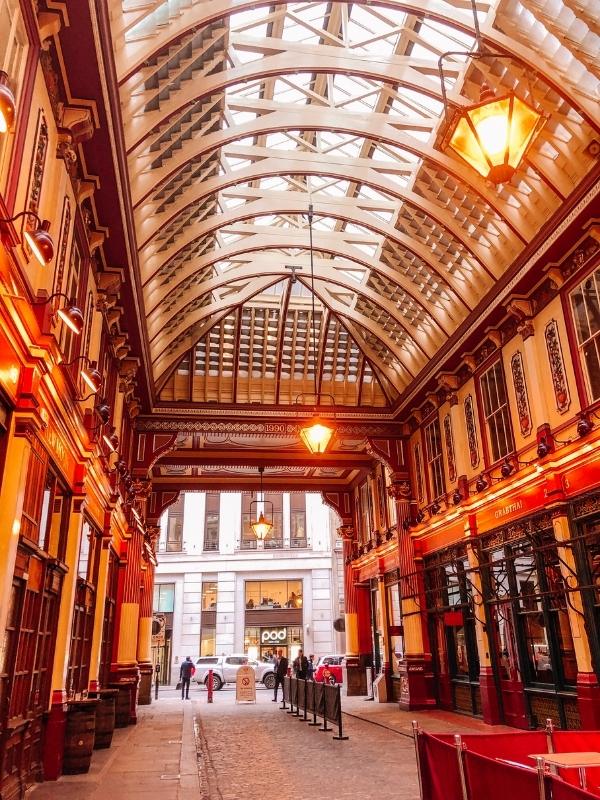 Closest tube: Monument
Though lesser known than Borough Market to the south of the river, Leadenhall is positioned on Gracechurch Street in the East End. It's a light and airy covered market offering unique boutiques, foodie haunts and more.
This attractive market dates back to the 1300s, and was used for filming some Harry Potter movie scenes. It's a cool place to eat, drink and shop, and you can drop in 24/7 as it's open all day and night long. One of the best East London hidden gems for sure.
12. Cross Bones Burial Ground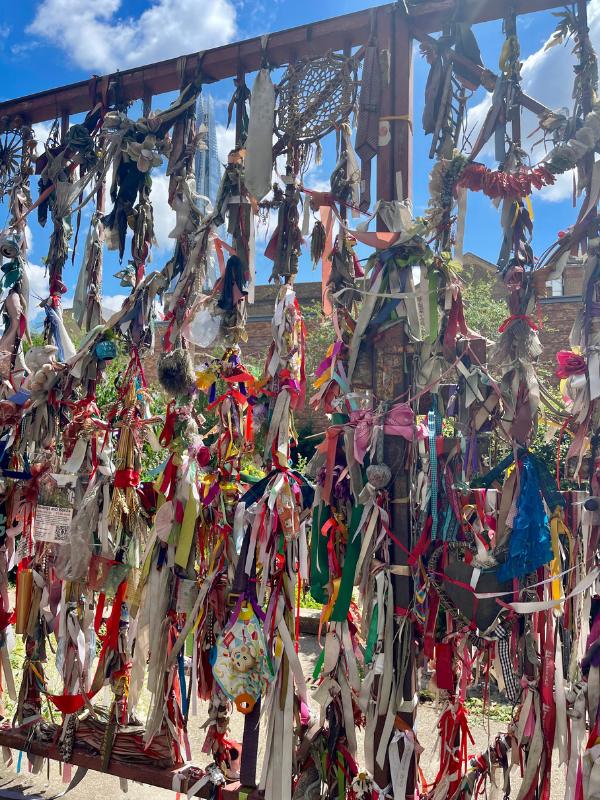 Closest tube: London Bridge
If you have a penchant for the gorier side of life – and death – then head for Cross Bones in Southwark. This is the final resting place for up to 15,000 paupers who worked in this lawless neighbourhood as prostitutes – and among the hidden gems of south London.
At the time, these women of the street were known as "Winchester Geese". The burial ground closed in 1853, and now acts merely as a memorial to a grittier London way of life.
13. The Silver Vaults
Closest tube: Chancery Lane
The Silver Vaults are a large subterranean market beneath Chancery Lane. These vaults are now home to silver jewellers and retailers, so you can buy all sorts of silverware here.
Silver items dating from the 17th century to the present day can be purchased at London's Silver Vaults. It's not only jewellery on offer – you can also buy top quality cutlery, tableware, collector's and decorative items and fine jewellery.
14. Sir John Soane's Museum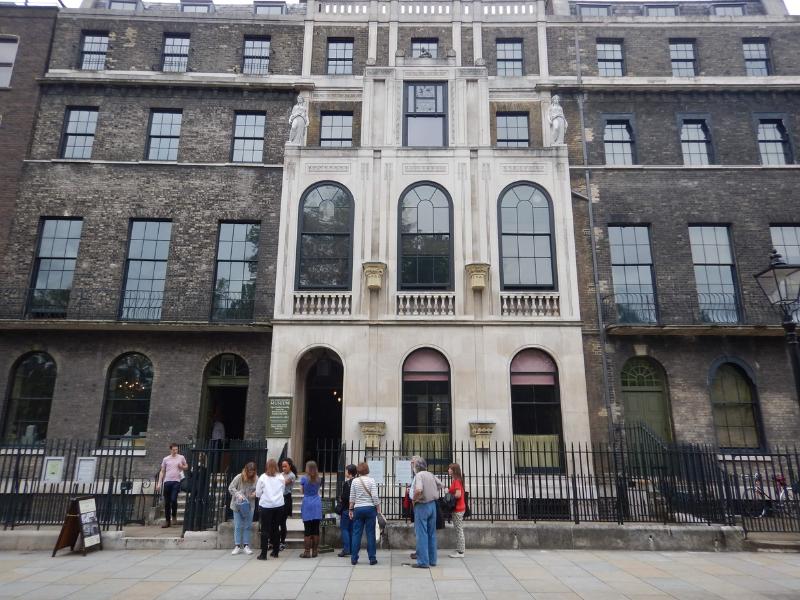 Closest tube: Holborn
Sir John Soane's is one of the capital's lesser known museums, and is also one of the true hidden treasures in London. It's named for the neo-classical architect whose home it once was, and can be found at Lincoln's Inn Fields in Holborn.
This London museum is all about the eccentric, the colourful and the unusual. The objects housed here cover many centuries of art and design.
15. Chelsea Physic Garden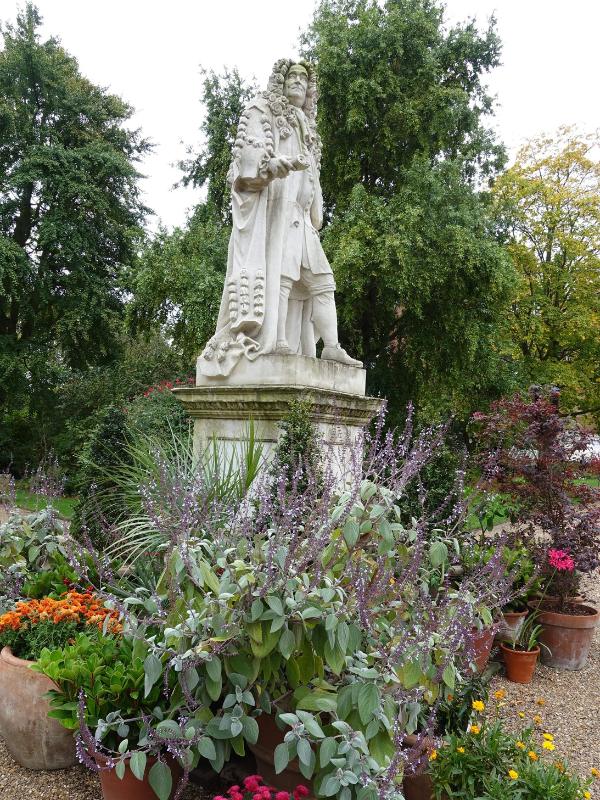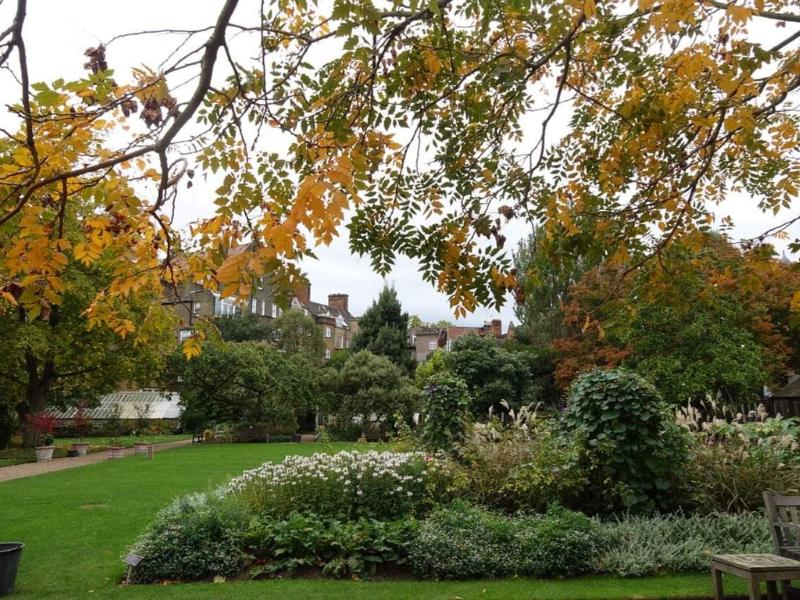 Closest tube: Sloane Square
The entrance to Chelsea Physic Garden can be found at 66 Hospital Road, in one of London's most upmarket neighbourhoods. This outdoor space is a very pleasant place to be, especially on a sunny summer's day.
The garden was established in 1673 for the purpose of growing plants to use in medicines. Set up by the Worshipful Society of Apothecaries, it was formerly known as the Apothecaries' Garden. If possible, this is one of those London hidden attractions to save for good weather.
16. Columbia Road Flower Market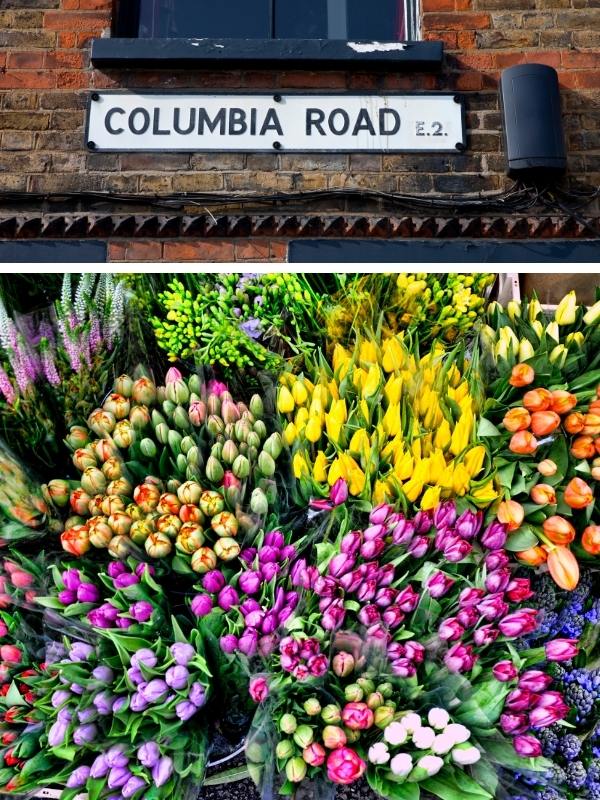 Closest tube: Hoxton (mainline) or Bethnal Green, Liverpool Street, Old Street or Shoreditch
Columbia Road flower market is one for the early risers. You can buy flowers and plants a-plenty here, or simply wander at will to soak up the sights and scents if purchasing isn't practical while you're travelling.
Visiting this flower market gives you a genuine insight into East End life, complete with eccentric characters, local banter and good-natured bartering.
17. Benjamin Franklin House
Closest tube: Charing Cross or Embankment
Benjamin Franklin House is dedicated to Benjamin Franklin, a former president and one of the Founding Fathers of the United States of America. The Georgian terraced house dates from around 1730, and Franklin worked and lived here for more than 15 years.
This place is special as it's the only former home of the US president that's still standing – anywhere on earth.
18. Little Venice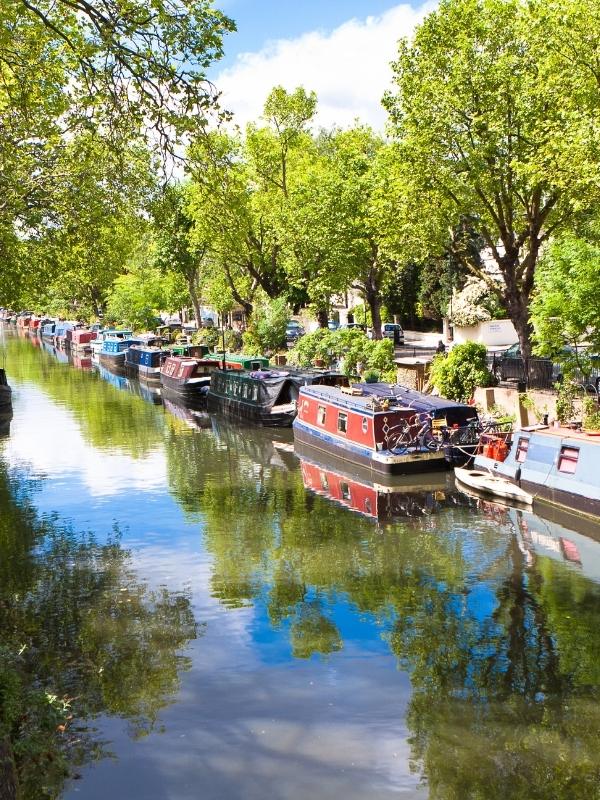 Closest tube: Warwick Avenue
Little Venice is where London's waterways meet – Regent's Canal, the Grand Union Canal and the Paddington Basin entrance. The resulting triangular shaped body of water is the heart of Little Venice. It's a peaceful, well-heeled part of town, and the canals here are among the best hidden places in London.
Things to do in this area include visiting the waterside pubs, cafes and restaurants. You can also venture to London Zoo and Regent's Park, or take a wander or waterbus boat trip to Camden Town.
19. Primrose Hill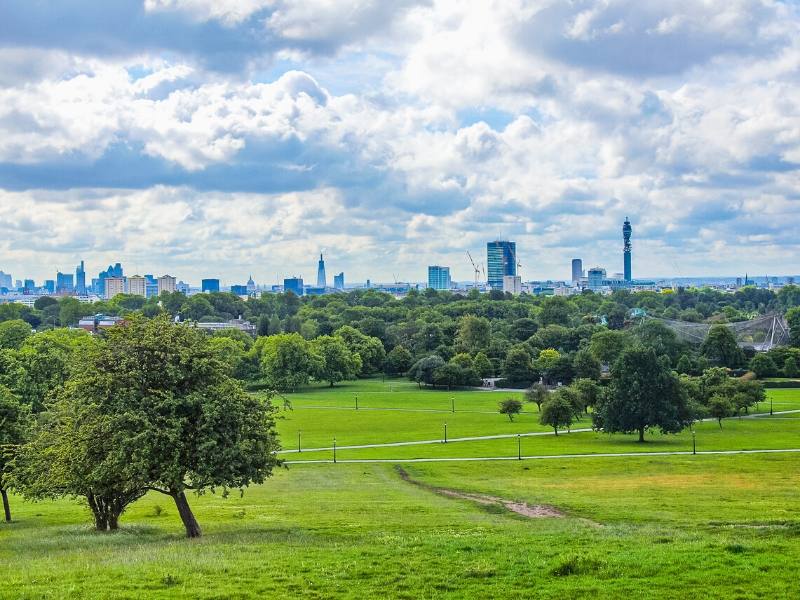 Closest tube: Chalk Farm
Primrose Hill is a pleasant part of London favoured by celebrities – and local dog walkers. Also close to Regent's Canal and Camden Town, the area offers lovely homes and unparalleled views from the top.
Chalk Farm tube station is under 10 minutes' walk from the famous hill and city viewpoint.
20. Battersea Park Children's Zoo
Closest tube: Sloane Square
London Zoo might be bigger and better known, but Battersea Park Children's Zoo is one of the best hidden spots in London. Set south of the river within Battersea Park, it has a range of smaller creatures to see plus a fun interactive adventure playground.
If you want to find hidden gems for family vacations in London, head here. As well as the zoo, the park itself offers around 200 acres of play space.
21. POP Brixton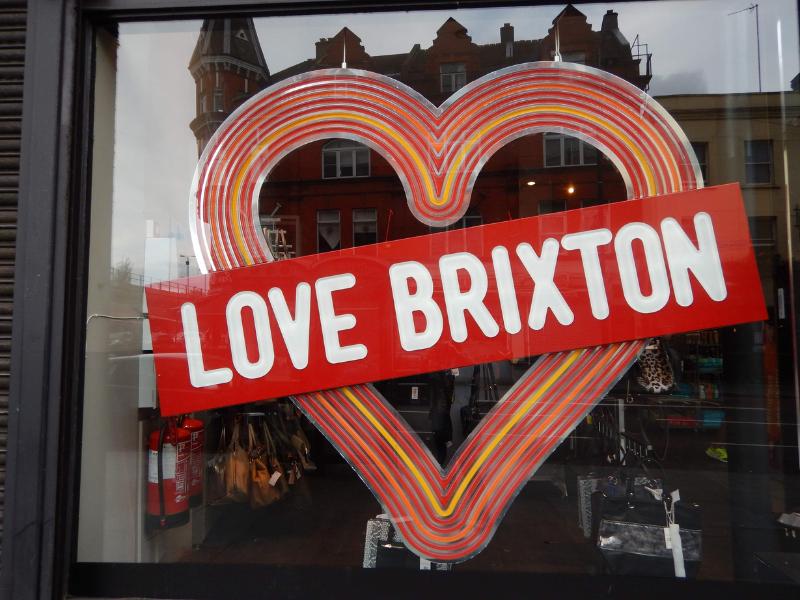 Closest tube: Brixton
Another reason to head south of the Thames is to visit POP Brixton. Brightly decorated shipping containers await at this place, one of the hidden gems of south London.
The containers are packed with fun places to eat, shop and drink. Whether to sample street food, shop or attend a special event, this part of town is always buzzing.
22. Sky Garden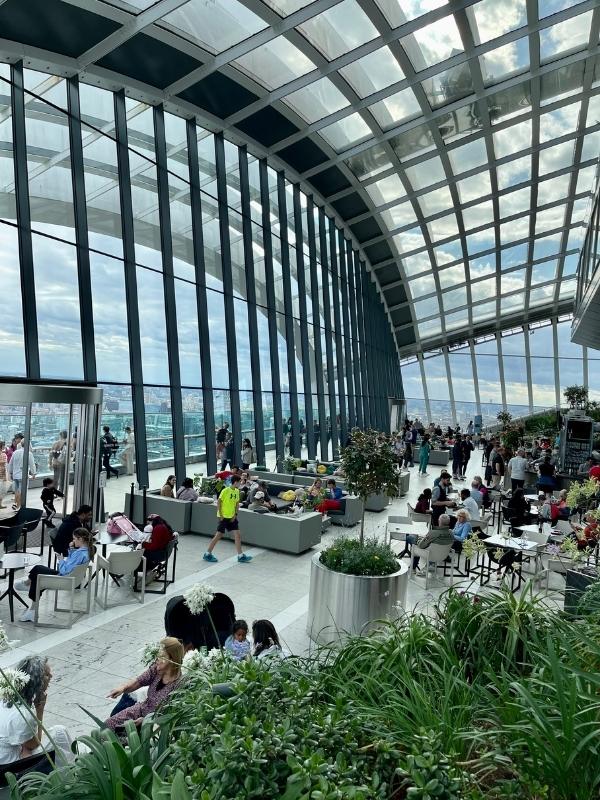 Closest tube: Monument
London's Sky Garden is the highest garden in the whole of the UK. It's free to enter, but you do need to book a ticket online, up to three weeks prior to your visit. There are several bars and restaurants here, and booking for these is also advised.
Whether it's to pick up unique gifts at the shop, enjoy Italian or fine dining at one of the restaurants, sip a late-night drink at the bar or simply gaze at the magnificent views, dropping into the Sky Garden is one of the best hidden things to do in London.
23. Eltham Palace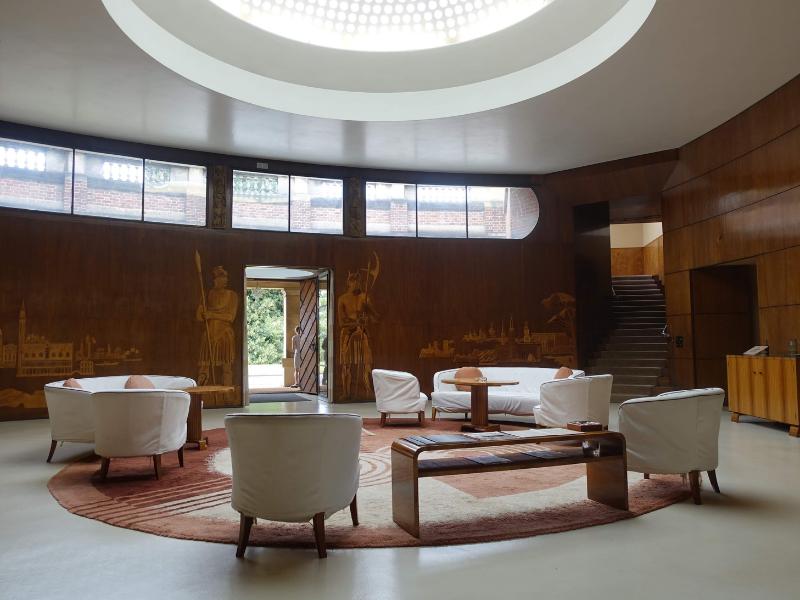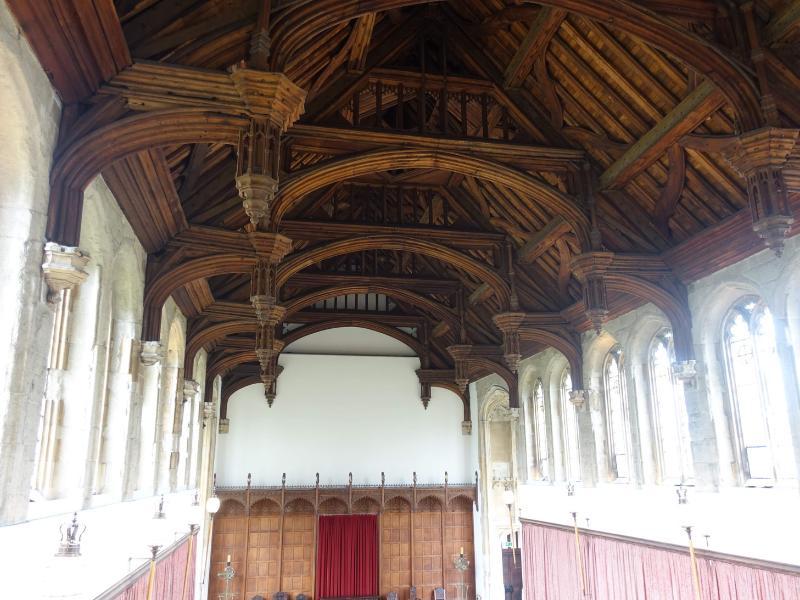 Closest tube: Mottingham (mainline)
Eltham Palace and Gardens occupies a site of almost 20 acres outside central London. Hidden gems near London don't come much better than this art deco delight. You can reach it by travelling to Mottingham station, which is a ten-minute walk from the palace.
The palace has a varied and interesting history. It's been a royal residence during Tudor times, a mediaeval palace and home to a pair of offbeat millionaires, the Courtaulds. Highlights include the mediaeval great hall, a selection of period costumes, rose and rock gardens and the glasshouse cafe.
24. Alexandra Palace
Closest tube: Alexandra Palace (mainline) or Wood Green
Fondly known as Ally Pally, Alexandra Palace is one of the locals' north London hidden gems to know about. The Grade II listed building is used as a venue for all sorts of entertainment, from sports to musical and theatrical performances.
There's always something going on, from a big name concert or winter ice skating to theatre tours and DJ sets.
25. Kyoto Garden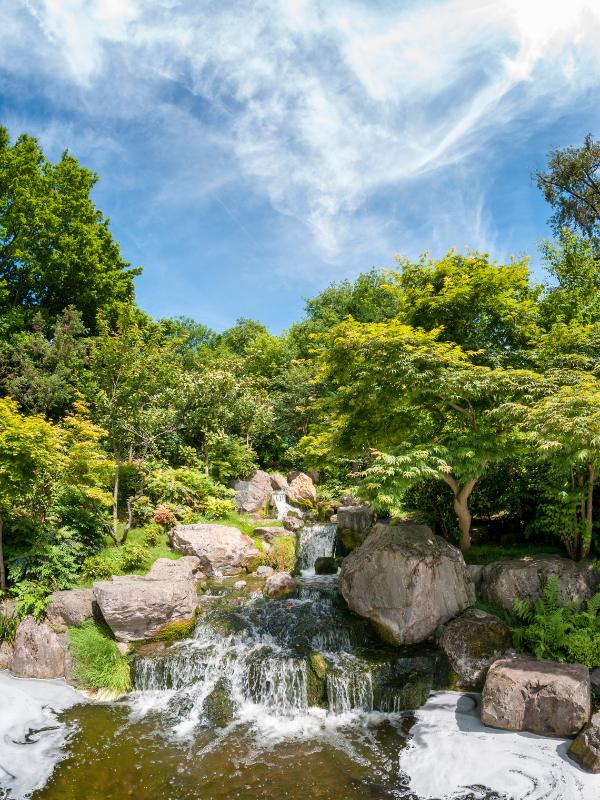 Closest tube: Holland Park
Kyoto Garden is an oasis of oriental outdoor style in Holland Park, close to Kensington and Notting Hill. The garden was actually gifted to the UK capital by the city of Kyoto in Japan, and has been open since 1991.
Which other London secret places to visit come with koi carp stocked ponds, the chance of spotting peacocks strutting around, tiered waterfalls and of course colourful Japanese acer or maple trees?
26. Brick Lane
Closest tube: Aldgate East
Hidden food gems in London don't come any finer than Brick Lane. There are few places on earth where you can sample so many Indian restaurants in one stretch. The area is also firmly planted on London's street art scene.
Come with a fully charged camera, an eye for wall murals and an empty belly, and you'll be in heaven in Brick Lane.
27. Nomadic Community Gardens
Closest tube: Aldgate East
If you're in the Brick Lane area, don't miss one of the Shoreditch hidden gems in this part of town. It's the Nomadic Community Gardens, a dazzling spot in East London filled with street art and sculptures.
The gardens were founded for growing fresh food, and there are plenty of pop up cafes here where you can pick up a coffee.
28. Neal's Yard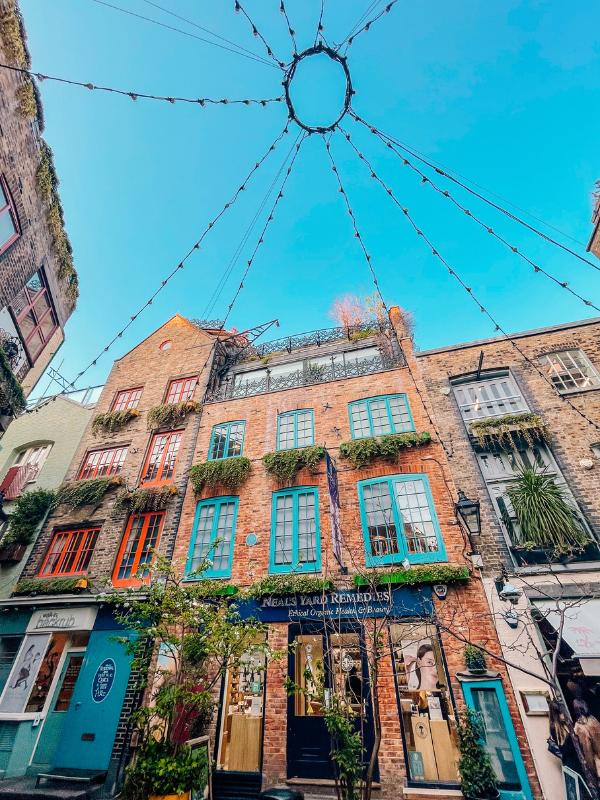 Closest tube: Covent Garden
If it's Covent Garden hidden gems you want to uncover, then head for Neal's Yard. Just a stone's throw from the tube station, this charming neighbourhood is awash with colour and character.
Quirky, independent businesses make this attractive area what it is, and don't miss the original Neal's Yard Remedies store. It also has a residential feel, as people actually live here in the flats above the lovely shops and eateries.
29. The Royal Exchange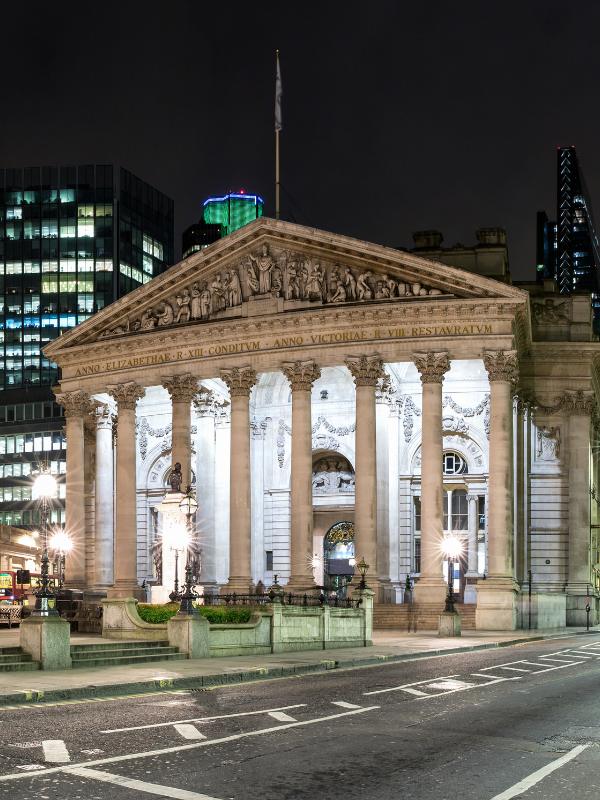 Closest tube: Bank or Cannon Street
The 16th century, Grade I listed Royal Exchange is another of the city's architectural and cultural secrets. Like other hidden gems in central London, it would be easy to miss. But if you're in the City of London area, do drop in!
Here you can expect to find a range of appealing places to eat, drink and dine, including The Fortnum's Bar and Restaurant. This comes from the prestigious Piccadilly store of the same name.
30. SIS Building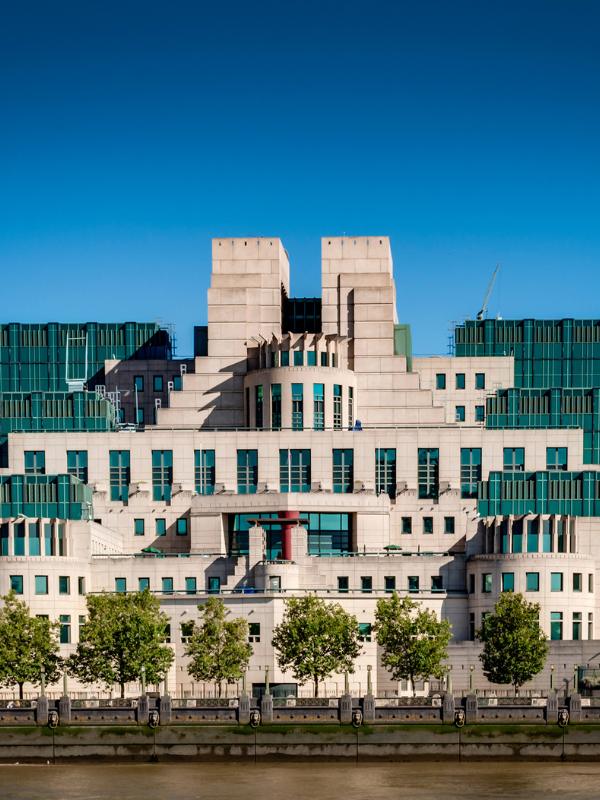 Closest tube: Vauxhall
Skyfall is one of the most iconic James Bond movies. If you're a fan of the franchise, you cannot miss the SIS building in London, aka the MI6 HQ in Skyfall.
Though a reproduction was constructed at Pinewood Studios, you can see the original if you head to the Vauxhall area. You can find it at 85 Albert Embankment, and it's the real-life HQ of the UK's Secret Intelligence Service.
31. The Postal Museum and Mail Rail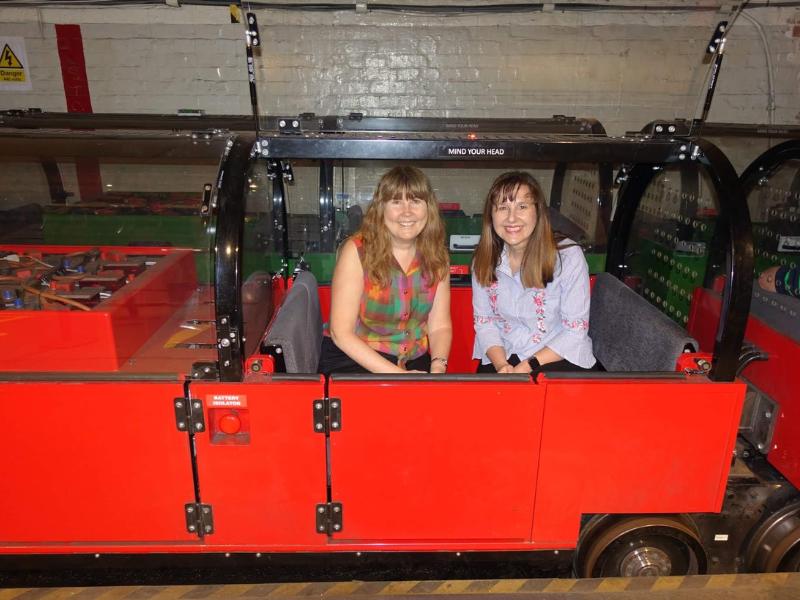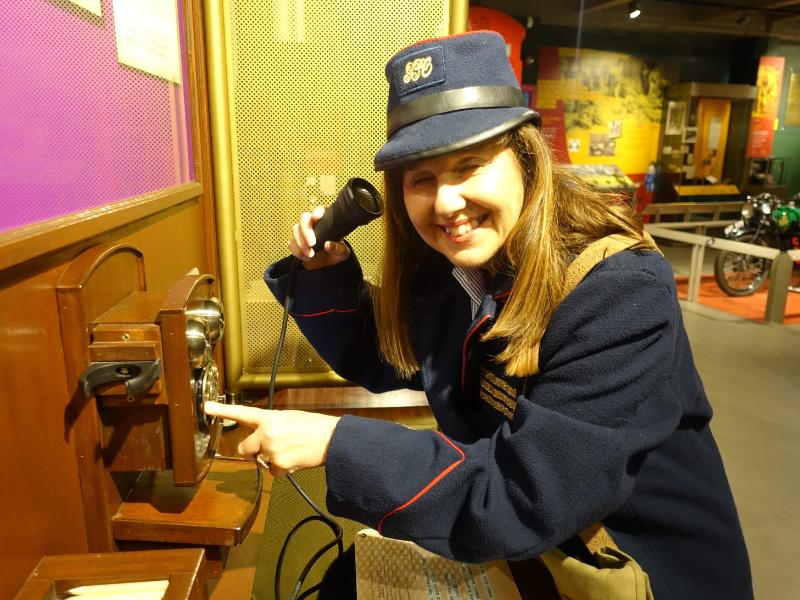 Closest tube: Chancery Lane
For the most unexpected and best secret things to do in London, how about hopping onto the Post Office Railway? This underground, narrow gauge railway was used to transfer mail between sorting offices, and is driverless.
The Postal Museum and Mail Rail are across the street from one another, so you can also pop in there to learn more. As for the train service, it was suspended in 2003 for economic reasons, but a ride on it is now included in the Postal Museum's ticket price.
32. Postman's Park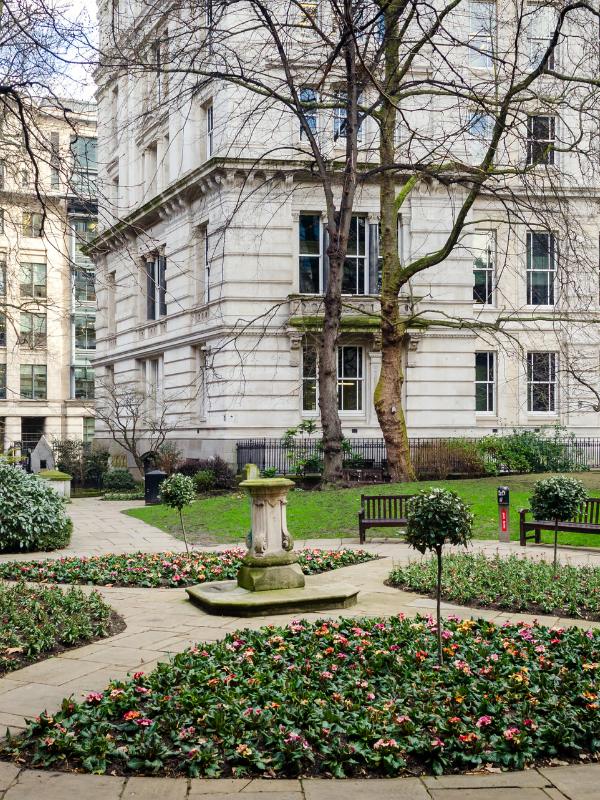 Closest tube: St Paul's
If you're in the vicinity of the City of London or St Paul's Cathedral, don't miss Postman's Park. It's so called as it was used at lunchtime by staff from the former General Post Office close by.
The Watts memorial, dating from 1900, can also be found here. This comprises a wall of memorial plaques dedicated to ordinary people who tragically lost their own lives while trying to save the lives of others.
33. Hampstead Heath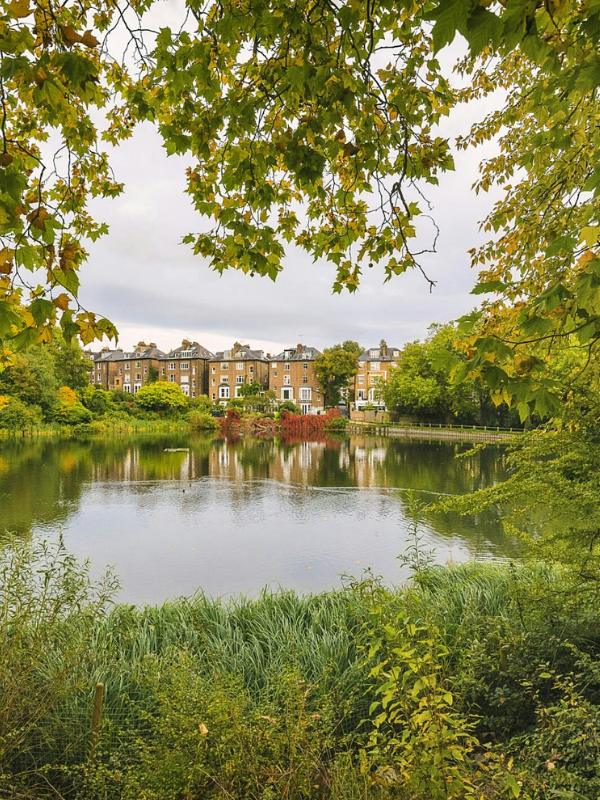 Closest tube: Hampstead
Hampstead Heath is both famous and infamous. The park is where British pop star George Michael was once caught cruising. It also offers over 300 hectares of green space between Hampstead and Highgate.
Though the ancient heath is only four miles from the centre of the city, it feels so much further away. With woodland, meadows and 18 ponds, there's always a quiet corner here to call your very own.
34. Canbury Gardens
Closest tube: Kingston (mainline)
For hidden gems in Kingston upon Thames, Canbury Gardens fits the bill. This is also a lovely space in which to escape the city. The attractions of the gardens include tennis courts, a kids' play park, a bandstand and The Boaters Inn pub.
The pub is a gem in itself, with a riverside position, a microbrewery and live jazz on Sundays.
35. The Musical Museum
Closest tube: South Ealing
Located near Kew Bridge in Brentford, The Musical Museum is one of the hidden gems in the Ealing area. It's home to an amazing assortment of musical instruments. In the concert hall, you can see the Mighty Wurlitzer theatre organ.
Also found at The Musical Museum are interactive displays sharing how music is made and recorded. Tours take place here several times per day.
36. Clapham South Deep Level Shelter
Closest tube: Clapham South
Clapham South Deep Level Shelter was used during World War II, and is located more than 10 storeys below the surface of the city. More than a mile of underground passages connects the shelters.
It's a fascinating place to visit, though restricted to over-14s only. Tours can be booked via the London Transport Museum.
37. The Photographer's Gallery
Closest tube: Oxford Circus
And finally, this list draws to a close with one of the hidden gems of Soho. It's rather hard to believe that The Photographers' Gallery was the very first dedicated photography gallery in the UK, but so it is. It opened in 1971.
This gallery features works by local and international photographers, spread over six floors. There is also a cafe and bookshop on site.
Which hidden gems in London will you visit?
We hope this list of hidden places in London to see has inspired your trip itinerary. From hidden gems in Covent Garden, right in the thick of things, to unknown places to visit in London that are located a little outside the city, there are plenty of appealing indoor and outdoor spaces to add to your hit-list.
Whether you're in the area anyway or want to make a day of it, a visit to any of these super cool secrets of London is always worthwhile. It's sure to give you lots of images and memories to share with your envious friends and family back home, too!
London Travel Guide & Itinerary Planner (+ 4 bonus ebooks)