We've just been to Greenwich and as always absolutely loved it – hence this Greenwich one day itinerary! In it, you'll find lots of inspiration for your perfect day south of the Thames – including all the top things to do in Greenwich, London.
You simply cannot go to London and not have at least one day out in Greenwich. For a start, this part of South London sets the time for the rest of the world, which is no mean(time) feat. Where else on earth can you stand with one foot in the world's western hemisphere and one in the east?
Other Greenwich London points of interest not to miss include the famous Cutty Sark sailing ship, Queen's House, the underwater foot tunnel, the Painted Hall, a cable car ride over the river, and of course the iconic O2 arena.
This guide will introduce you to all the places to visit in Greenwich, London so you can plan your perfect day there. Each of our recommended Greenwich attractions is detailed in full, complete with vital information like what to see there, opening times and practical tips and information to help you make the most of every moment.
If you enjoy taking a walking tour this Greenwich highlights half-day walking tour will ensure you see and learn about all the main sights with an experienced guide.
Another great option when visiting Greenwich is to purchase the Royal Museums Greenwich Day Pass which includes the entrance fee to the Royal Observatory and Cutty Sark. Both of which feature in our Greenwich itinerary below.
Don't take a day trip to Greenwich without reading this guide first, so you can plan the most cost and time effective one day itinerary possible. Are you ready to learn all about Greenwich? Then let's go! But first, let's outline where Greenwich is and how you can get there.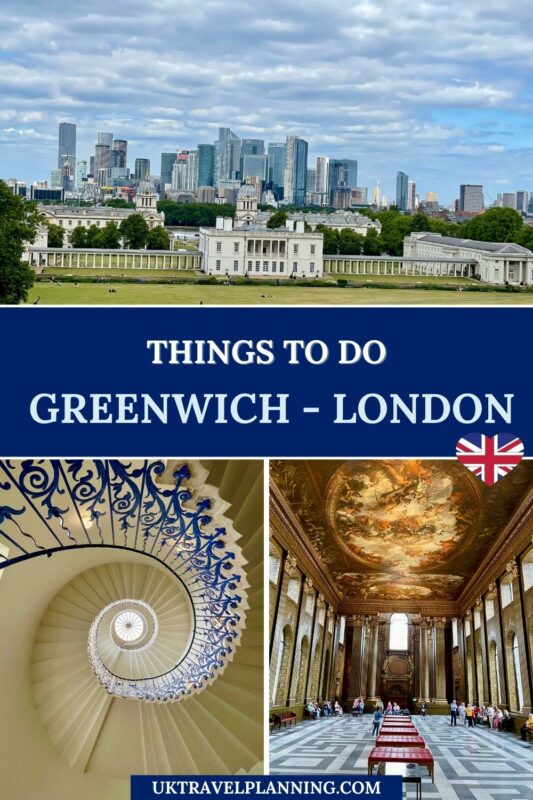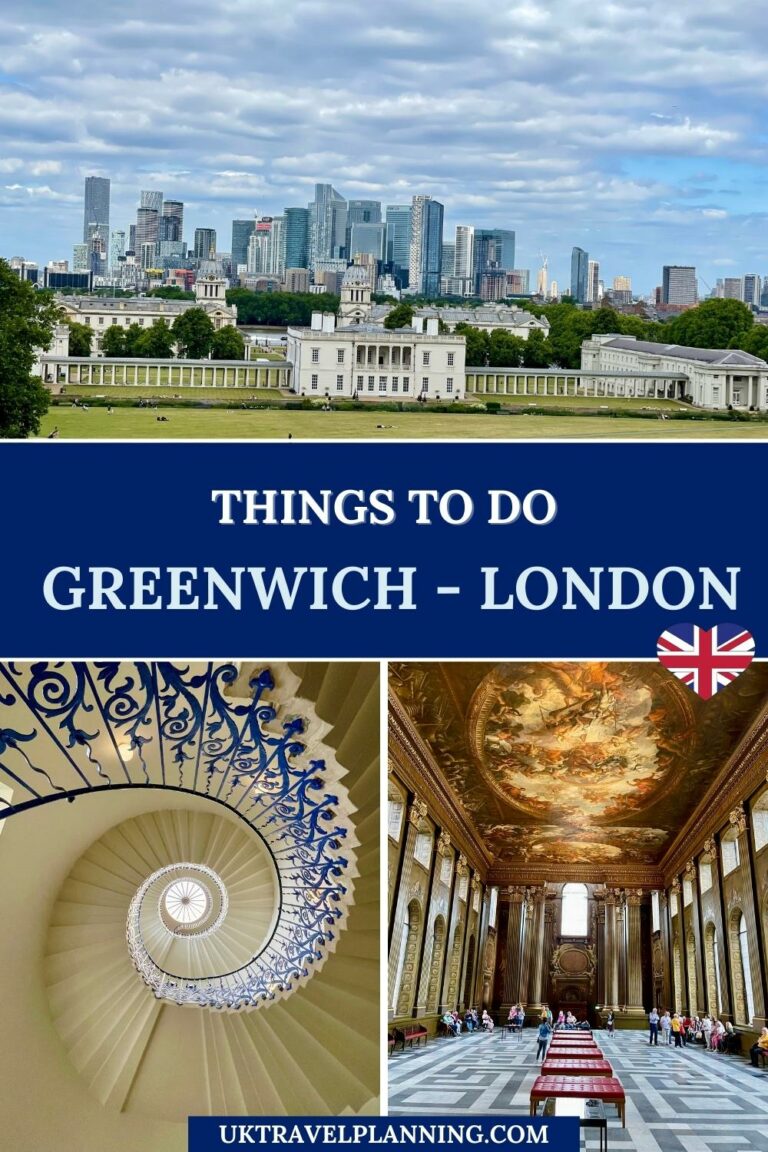 Greenwich One Day Itinerary | What to know before you go
Where is Greenwich?
Greenwich at-a-glance
Location: South east London by the Thames
Travelcard zone: 2 & 3
Closest tube: North Greenwich
Closest DLR (Docklands Light Railway): Cutty Sark (for Maritime Greenwich)
Closest mainline station: Greenwich or Maze Hill
The Royal Borough of Greenwich is in south east London, and the northern edge of the area is right by the banks of the famous River Thames.
How to get to Greenwich
Greenwich is well served by London Transport, and you can get there by tube, mainline train, the Docklands Light Railway (DLR), bus or even by boat. Though there is an underground station, North Greenwich, many people find it easier to travel to the borough by mainline train. There are regular trains from London Bridge (which connects to the Jubilee and Northern lines), and the trip to Greenwich from there takes under 10 minutes.
Maze Hill station is actually nearer to some of the main Greenwich London attractions, so do check before you travel if you want to walk less. For each of the things to see in Greenwich, London listed in this guide, we've given the nearest station so you can choose where to travel to.
Alternatively, take the Docklands Light Railway (DLR) from Bank Tube station to the Cutty Sark (for Maritime Greenwich) station which is located around 3 minutes walk from the Cutty Sark and Greenwich Foot Tunnel.
Some travellers like to arrive in Greenwich in style, by taking a boat across the Thames from central London! This is all part of the London Transport network, and the frequent boat service is operated by Thames Clippers.
There are buses into Greenwich too, but whether these are convenient really does depend on where you're staying. For most tourists, heading to Greenwich mainline station is the easiest and quickest option, unless you want to go to the O2 arena first.
The key thing to know is that Greenwich North station is by the O2 arena, and is a couple of miles from many of the Greenwich things to see and do. That's why it's worth planning your Greenwich day trip carefully!
7 of the best things to see and do in Greenwich
Greenwich foot tunnel – A walk beneath the Thames with breathtaking views from the riverbank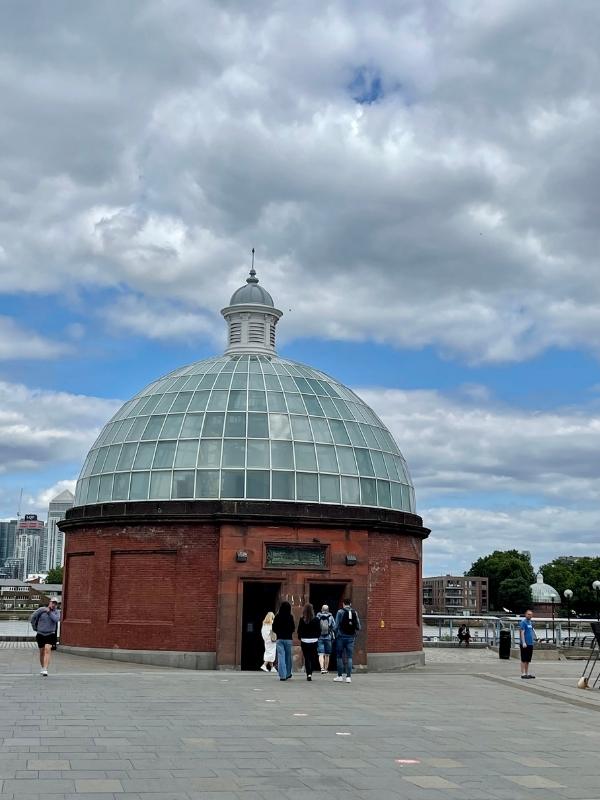 Opening times: 24 hours a day
Closest station: Greenwich (mainline)
The Greenwich foot tunnel is perhaps one of the borough's lesser-known attractions but is one of the best free things to do in Greenwich, London. It's open 24 hours a day, 7 days a week, and is wheelchair accessible. You can walk through the tunnel from the Cutty Sark to Island Gardens on the northern side of the Thames.
Greenwich foot tunnel dates back to Victorian times, and first opened at the start of the 20th century. The rationale behind it was to provide a safe and simple way for workers to get to the docks and shipyards by the river. There are lifts at each end, or you can take the spiral staircase.
The foot tunnel is located by the Cutty Sark, and once you know to look for the round red brick building topped by a glass dome you won't be able to miss it. Cyclists should dismount when using the tunnel.
The views from Island Gardens on the north side of the Thames are well worth taking an underwater walk for. Queen's House, the Old Royal Naval College and the Royal Observatory can all be seen from the viewpoint.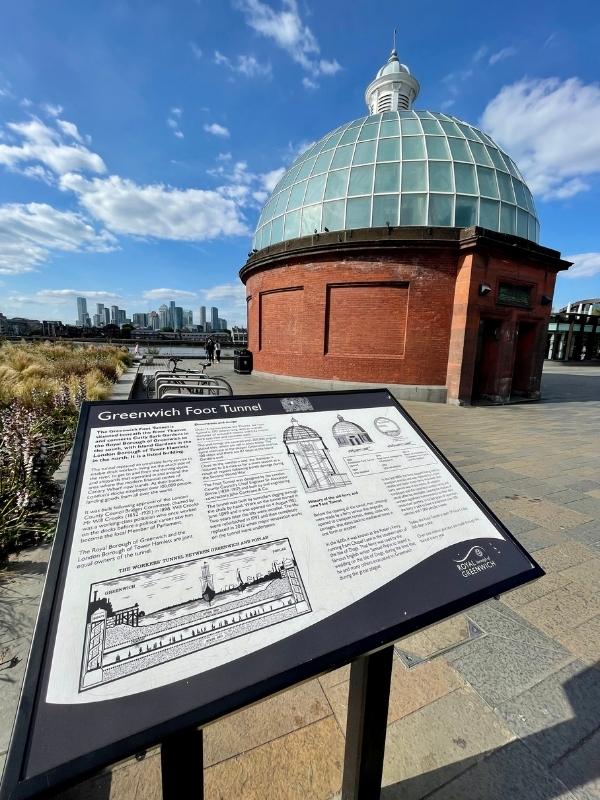 Queen's House – Historic Royal home with a sweeping staircase, artworks & Great Hall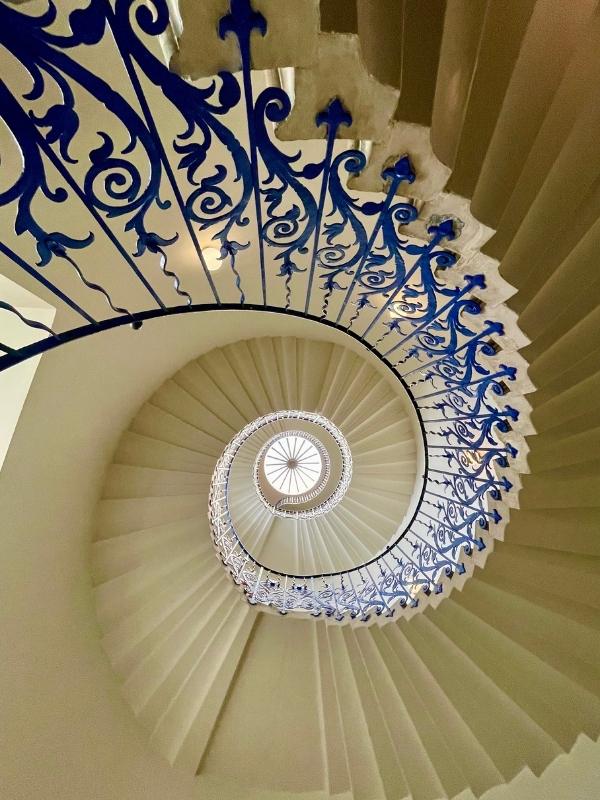 Opening times: 10 am to 5 pm, 7 days a week
Closest station: Maze Hill (mainline)
The 17th century Queen's House is located in the grounds of the National Maritime Museum, and is slightly closer to Maze Hill station than Greenwich. This historic stately home is one of the best things to do around Greenwich, London. It was once a Royal residence, and now lies within the Royal Borough.
Highlights of a visit to Queen's House include the sweeping, circular Tulip Staircase and the Great Hall. The former was built by famous architect Inigo Jones, who was a Londoner. Don't forget to capture the swirling staircase from below before you climb it – it makes for a very Insta-worthy and enviable shot!
Another spot at Queen's House to risk straining your neck for is the ceiling of the Great Hall. It's adorned with an intricate gold leaf fresco by London-born artist Richard Wright. The room is pretty spectacular too, being perfectly cuboid in shape and decorated in a dramatic monochrome scheme with fabulous tiled marble flooring.
Other things to see include the Armada Portrait of Elizabeth I (by an unknown artist), works by the likes of Rembrandt, Canaletto and Gainsborough among the Woburn collection or take a guided tour to learn all about the two weddings Henry VIII had here. As well as more Royal history.
You also have a clear view across the water from the front of Queen's House – and that's because Queen Mary herself instructed Christopher Wren that it should be so. Check out the Royal Museums Greenwich Day Pass before you go, as it could save you some cash when visiting more than one attraction.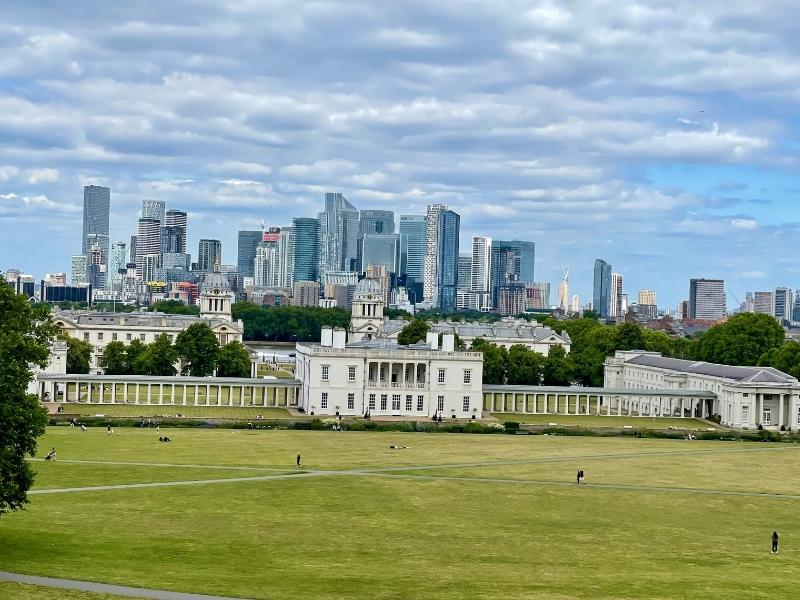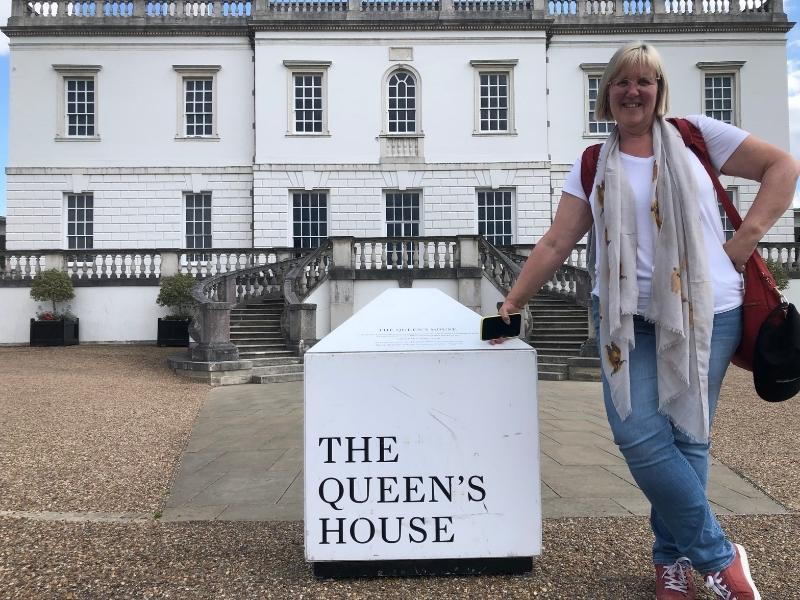 Painted Hall (at the Old Royal Naval College) – A Baroque interior with unparalleled 18th-century frescoes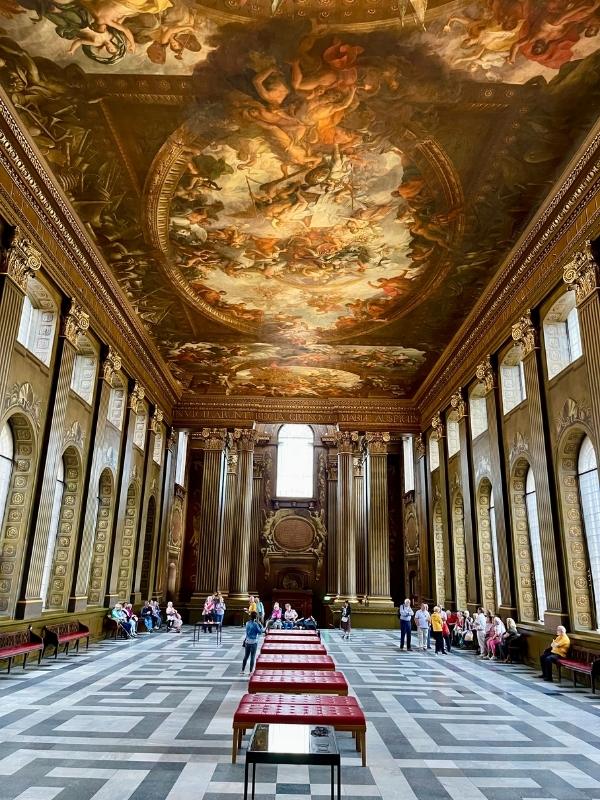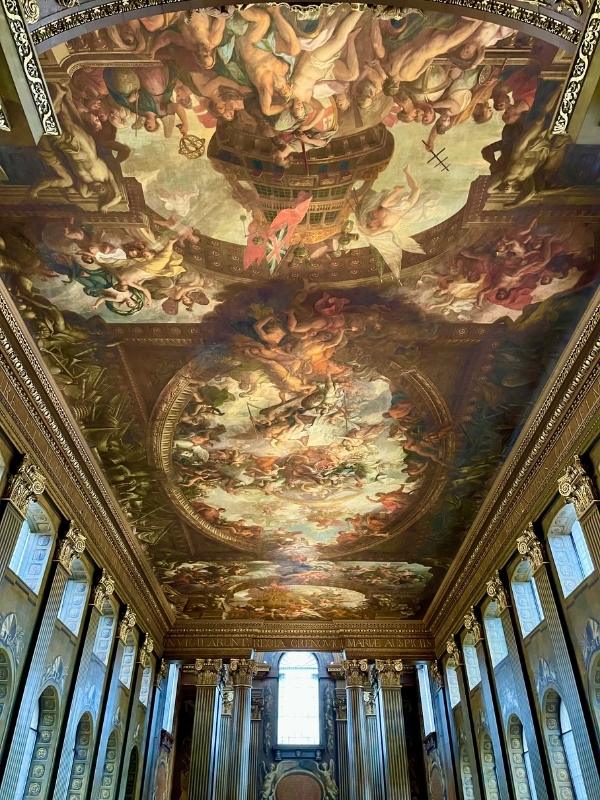 Opening times: 10 am to 5 pm, 7 days a week
Closest station: Greenwich or Maze Hill (mainline)
The Painted Hall also quite rightly belongs on any list of top Greenwich London things to do. It's another of those places to visit in Greenwich where you need to look up, so you can take in the magnificent ceiling fresco above your head.
What's beneath is pretty spectacular too – this is one of the best Baroque interiors to be found anywhere on earth. The artwork by Sir James Thornhill – another Brit – can also rival anything you might find in Florence. It was completed during the early 1700s.
The imposing pillars, the grand staircase and the gold-painted walls with intricate detailing also provide visitors with a real sense of occasion when entering the Painted Hall.
To make the most of your day there, we recommend pre-booking a ticket which includes entry to the Old Royal Naval College, a map and a guided tour.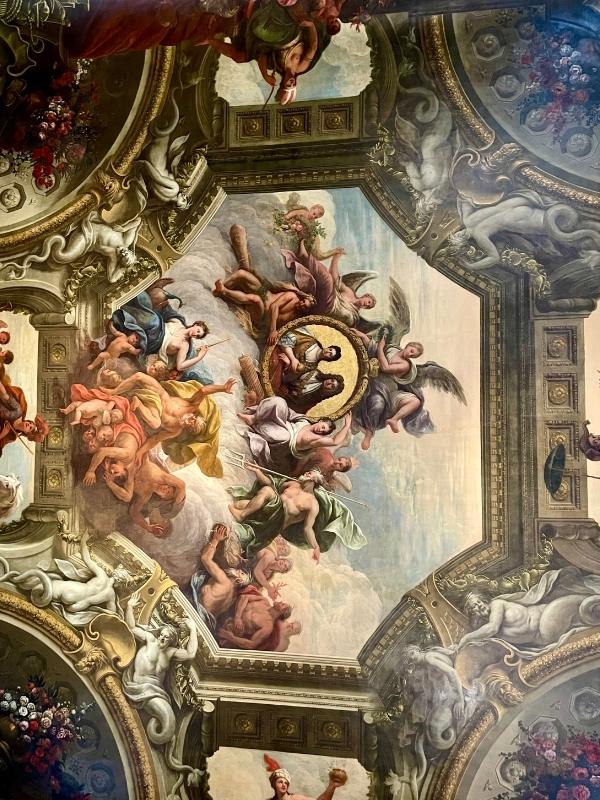 The Cutty Sark – The only original 19th-century tea clipper ship on earth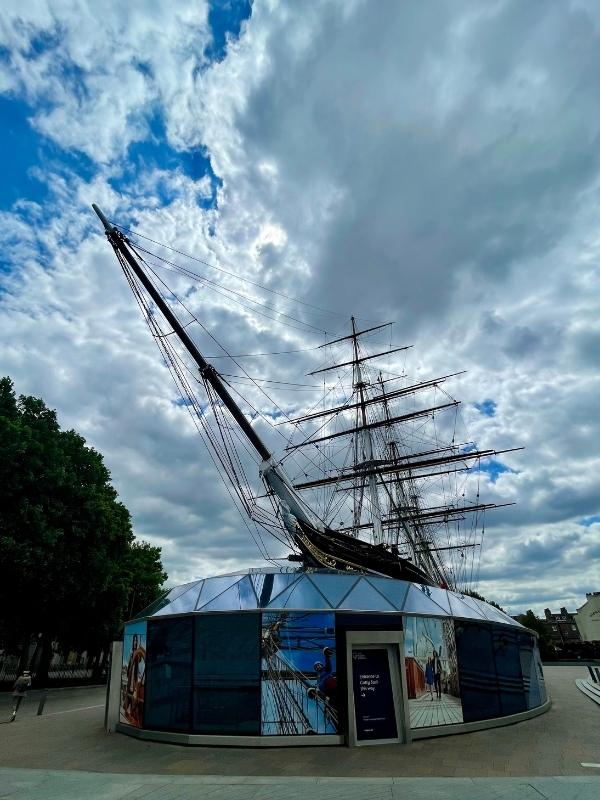 Opening times: 10 am to 5 pm, 7 days a week
Closest station: Greenwich (mainline)
You'll soon discover when spending time in Britain that this is a nation that loves their tea. Which is just one of the reasons why the Cutty Sark is one of the most popular places to visit in Greenwich.
This is the last tea clipper left on earth and you can see it when you head to south east London. It was the fastest vessel anywhere when it was launched in 1869, and called at ports all over the planet when transporting tea from China to the UK.
The Cutty Sark was built in Glasgow and the name comes from a Robert Burns poem. For some time during the early 1900s it was used for training purposes, then once rescued and restored was almost ruined by fire in 2007.
Some clever engineering means that the Cutty Sark is now raised several metres off the ground – so you can even explore underneath. You may also get the chance to take the wheel or ring the bell.
The indoor museum is a great place to be on a rainy day, and actors help to bring the story of the ship's history to life. If you're going to the Cutty Sark and the Royal Observatory, it's worth knowing that a Royal Museums Greenwich day pass could save you money.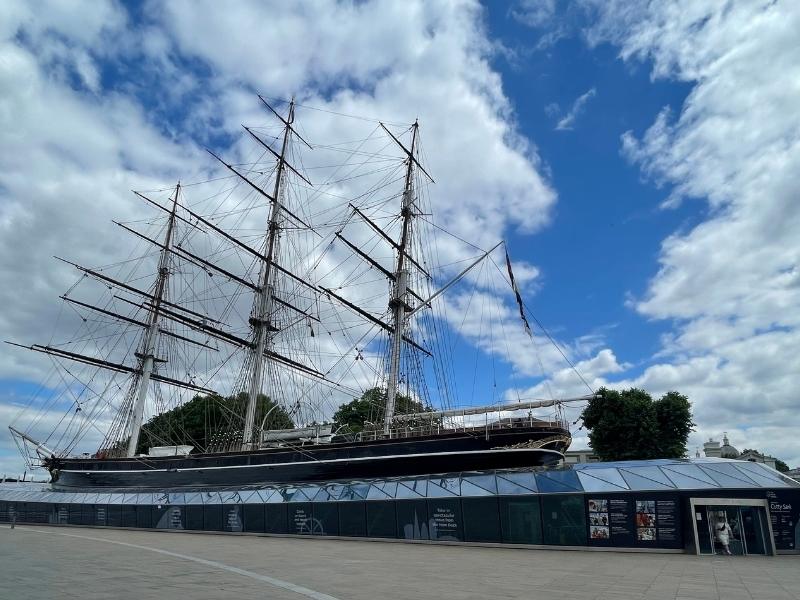 Prime Meridian Line (at the Royal Observatory) – Where east meets west at 0° longitude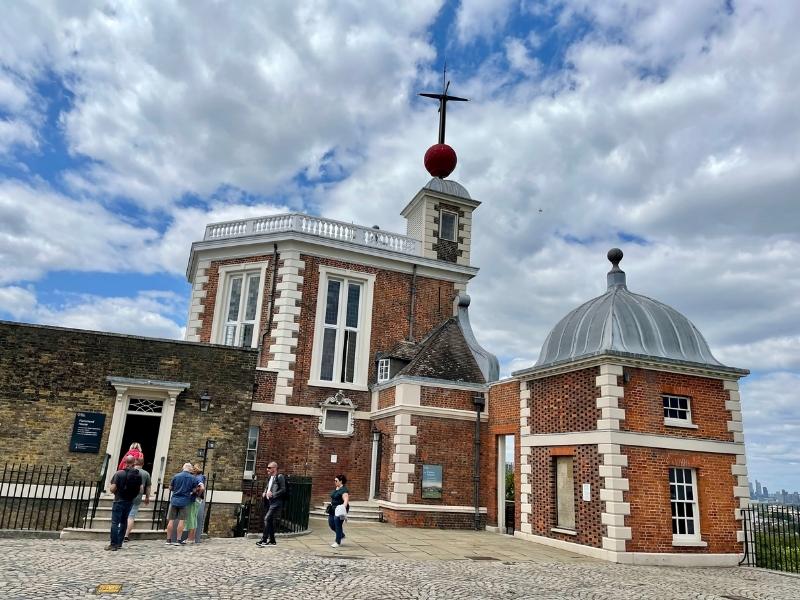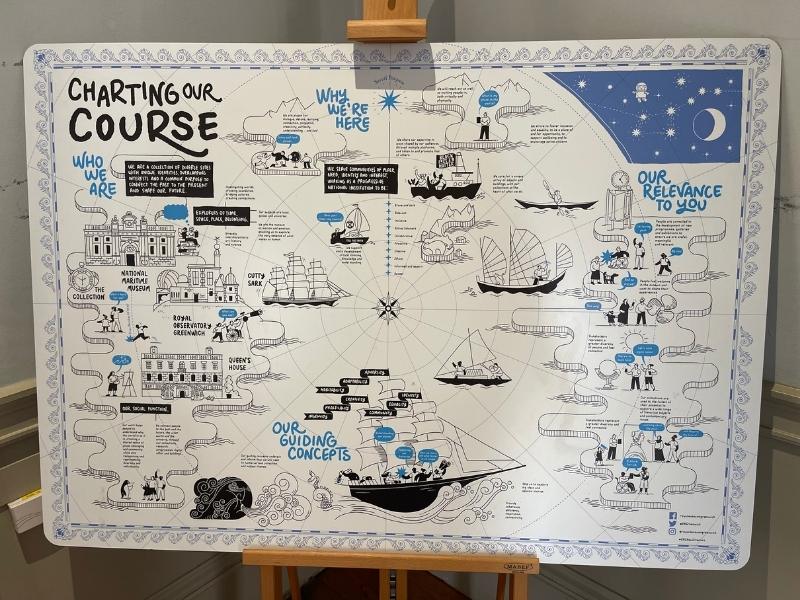 Opening times: 10 am to 5 pm, 7 days a week
Closest station: Greenwich or Maze Hill (mainline)
You cannot plan a Greenwich day out and not see the world-famous Meridian Line – it sets the time that the entire planet lives by as well as 0° longitude. This north to south line runs through Greenwich Park at the Royal Observatory.
It's pretty cool to see, as locations from across the globe are marked beside it, along with their longitude and latitude references. Can you spot the place you come from – and capture it on camera?
By the time the decision was made to use Greenwich as the site for Prime Meridian, much of the naval world was already using it to map out their journeys by sea. The US had already adopted it as the basis for their national time zone too.
As the Prime Meridian Line runs through the grounds of the Royal Observatory you'll require a ticket to see it – and take that all-important photo. Your best bet is to book a fully refundable entrance pass in advance.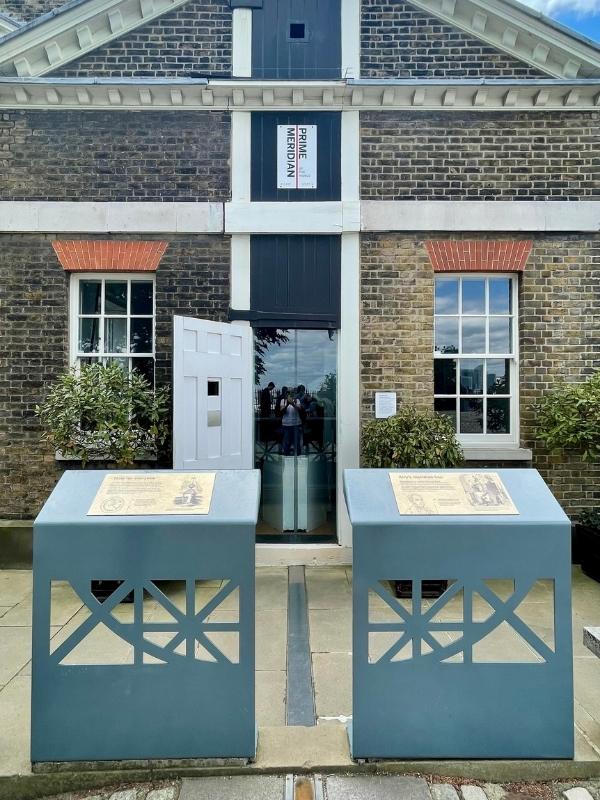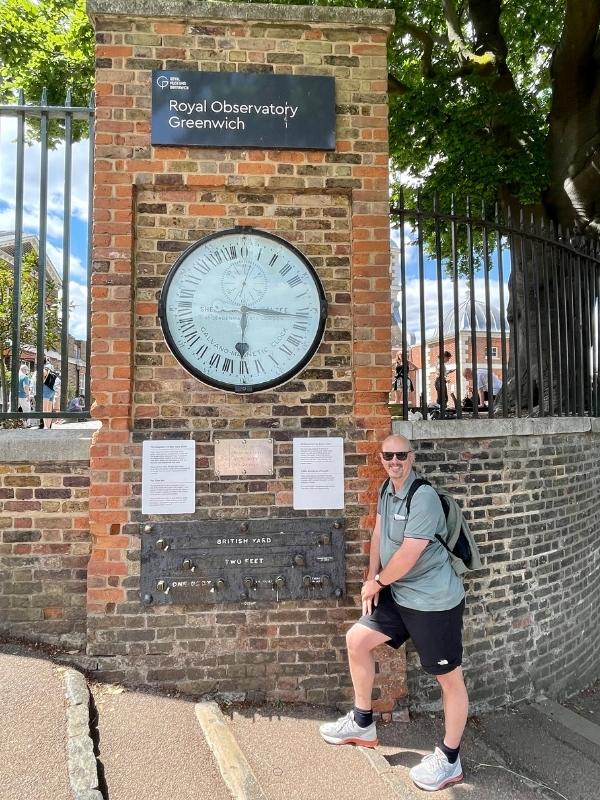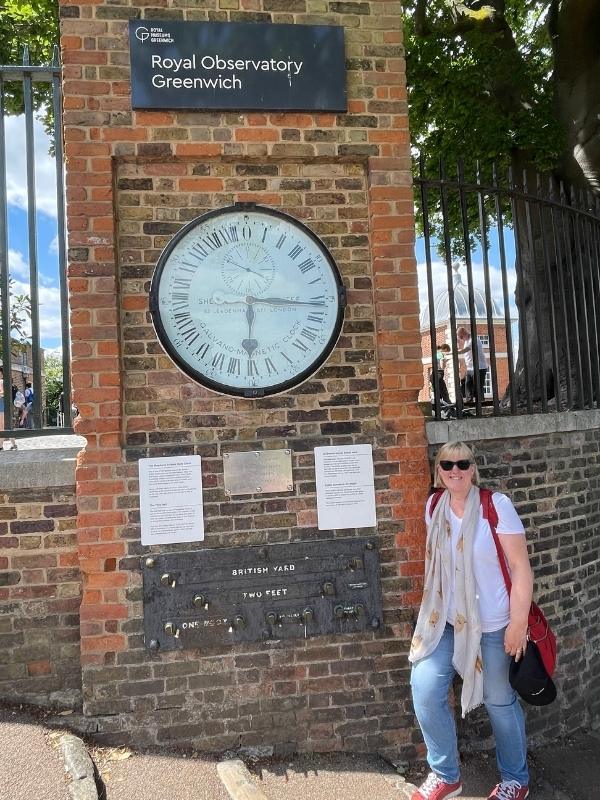 The O2 arena – An icon of the London skyline built to mark the millennium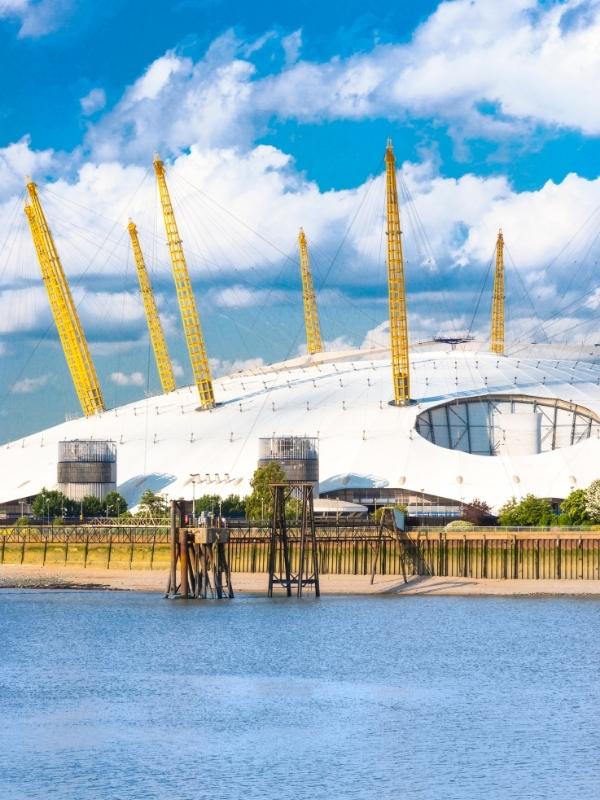 Opening times: 10 am to 11 pm, 7 days a week
Closest station: North Greenwich (tube)
Formerly known as the Millenium Dome, the O2 arena now takes its name from a British mobile phone network. It's not only among the best places to visit in Greenwich, London – the arena is also home to Up At The O2, where you can climb the iconic structure for panoramic views over the river and city skyline.
Even if you don't fancy that, there's plenty to do at the O2 including outlet shopping, the cinema, restaurants and a bowling alley. You could also check what's on at the O2 to see if any of the upcoming events appeal – these include comedy shows, music concerts and sporting fixtures.
If you want to take this adventurous walk over the roof of the O2, it's wise to book a refundable ticket ahead of time to ensure you don't miss out. You can do so here.
Cable car – Take an IFS Cloud flight by cable car for a bird's eye view of London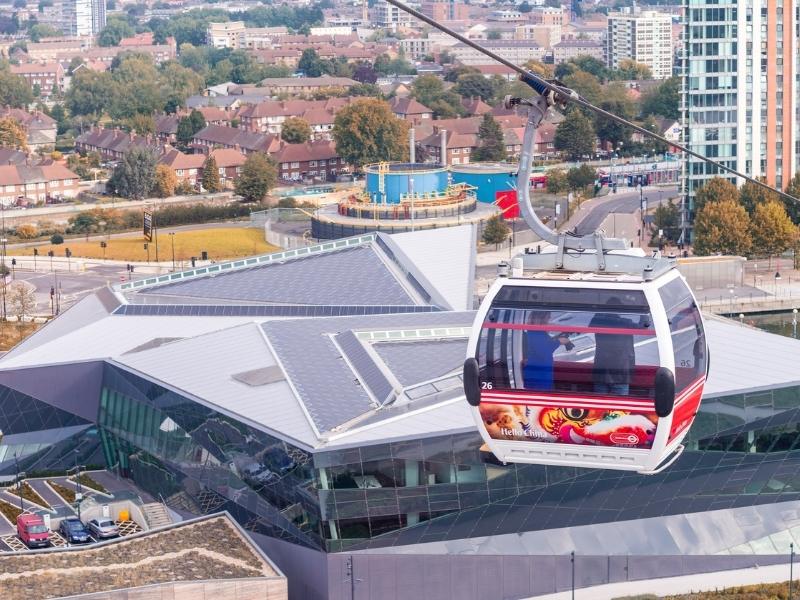 Opening times: 7am-10pm Mon-Thu; 7am-11pm Fri; 8am-11pm Sat; 9am-10pm Sun
Closest station: North Greenwich (tube)
It might surprise you to learn that the IFS Cloud cable car forms part of the London Transport network – but that is indeed the case. With 2 cabins per minute in operation, it's a fast, fun and affordable way to see the city from above.
The ride only takes 10 minutes, but after 7 pm daily the network slows down to give you more time to take in the view. As it takes you from Greenwich Peninsula to the Royal Docks on the northern side of the river, this is an ideal way to end your day in Greenwich. You can then join the Docklands Light Railway at Royal Victoria station.
5 more things to do in Greenwich
If the above hasn't provided you with enough inspiration, here are some more quick-fire suggestions regarding things to do in Greenwich village, London.
Take a spooky ghost tour of Greenwich
Book this fright-tastic ghost tour of Greenwich to see all the sights by night while hearing lots of London ghost stories! Venues visited include the Cutty Sark, Greenwich Park, the foot tunnel and an English inn that was formerly the 'haunt' of Charles Dickens.
Play the 'Where Time Began' game in Greenwich
This immersive exploration game teaches you all about maritime history while introducing you to some key Greenwich sites. These include the National Maritime Museum, the Cutty Sark, Greenwich Park and Greenwich market.
Tour Greenwich filming locations
This Royal Borough has featured in over 40 screen productions, and you can see many of them when taking this walking tour of film locations in Greenwich. Up to 10 of you can be led by a private guide to places like the foot tunnel, Greenwich Hill and the Old Royal Naval College.
Follow a Greenwich treasure hunt
This tour is a self-guided, interactive treasure hunt around Greenwich that will allow you to see the area's hidden secrets. It moves on as and when you want it to, and as well as solving clues and seeing sights you can stop at recommended places to eat and drink.
Go on a gastronomic Greenwich food tour
This small group foodie tour of Greenwich is ideal for gourmet food fans. During the 3.5 hour tour you'll learn about the UK capital's culinary history and get the chance to tickle your tastebuds at Greenwich market and eateries recommended by locals.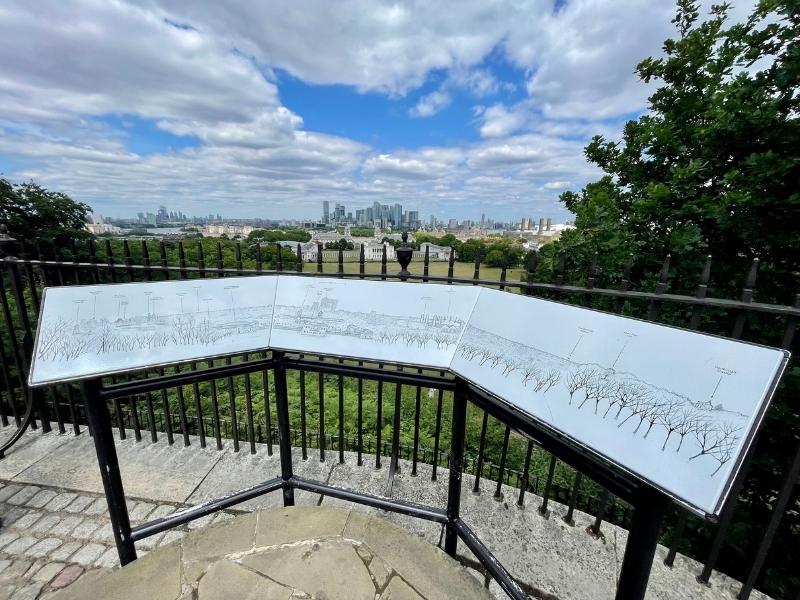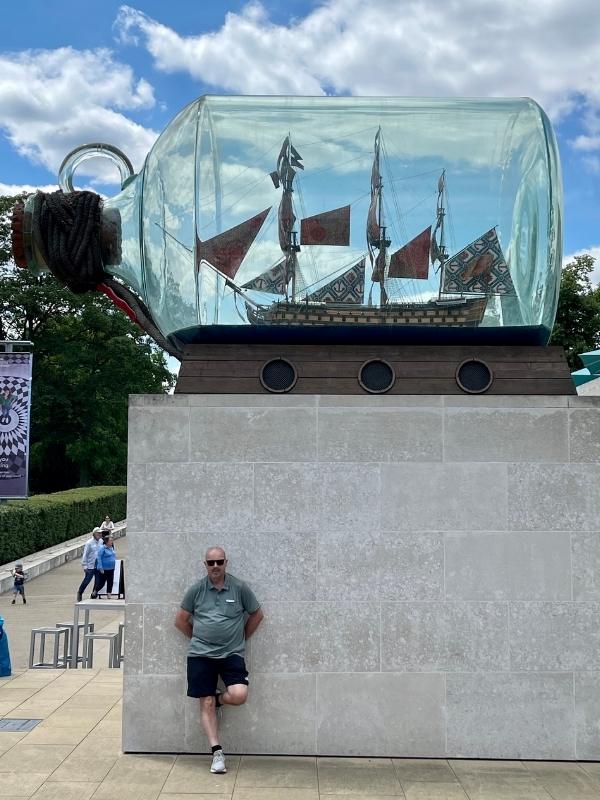 Suggested one day Greenwich itinerary
There are so many things to do in Greenwich village London that deciding where to go and what to see really does depend on individual interests and priorities. While you won't be able to see everything fully in one day, you can have a fantastic day out in Greenwich to remember!
Morning
You could start by arriving at Greenwich mainline station or at the Docklands Light Railway station (transfer to the DLR (Docklands Light Railway) at Bank tube station) before proceeding to the Cutty Sark or the Painted Hall at the Old Royal Naval College by the Thames. Don't forget to take a detour into the Greenwich foot tunnel before you head away from the river.
Lunch
Lunch could be a picnic in Greenwich Park or a meal in one of the traditional pubs – such as the Trafalgar Tavern or the Cutty Sark, both of which are near the water. (Perhaps surprisingly, the former is nearer the ship than the latter).
Afternoon
If you want to see the Queen's House or the Prime Meridian Line, we say head there next, in the afternoon.
Should you find yourself with any free time on your hands during the day, you could always wander around the market or explore the park. You might even get the chance to spot the resident deer if you're really lucky!
Evening
Head for the Greenwich peninsula next to see – or climb the O2, where you can grab some dinner, play bowling, shop til you drop or even catch a movie or concert. A trip on the Air Line cable car is the ideal way to end the day, depositing you north of the river from where you can take a tube back to your hotel.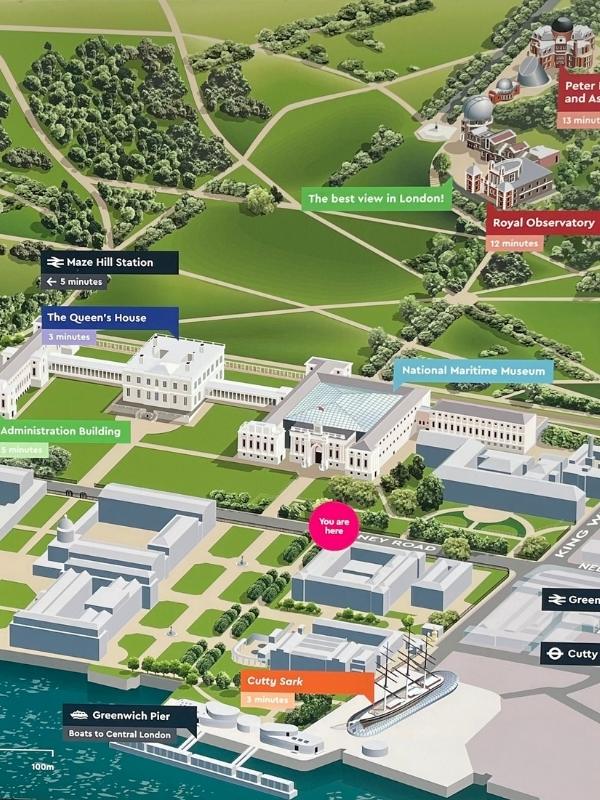 Things to do in Greenwich: FAQs
Why is Greenwich so famous?
Greenwich is known first and foremost as the home of the Prime Meridian Line, which determines 0° longitude. Greenwich Meantime also originated in the Royal Borough. Various British monarchs were also born at Queen's House. The area is also associated with maritime history and is where the Cutty Sark can be found.
Is Greenwich classed as London?
Greenwich is officially known as the Royal Borough of Greenwich – or the London Borough of Greenwich. So yes, it is indeed part of London. The area is to the south west of the city, by the southern banks of the River Thames. Once upon a time, however, it was classed as belonging to the historic county of Kent.
How did Greenwich get its name?
The 'Green' part is simple and completely self-explanatory. As for 'Wich', the term is said to have referred to a town, harbour or trading place. So Greenwich literally translates as green place, town or harbour. It comes from the Latin term 'Vicus', which means a rural village or urban neighbourhood.
Greenwich one day itinerary: what will you do?
If you were stuck for what to do in Greenwich village, London, hopefully, this article has given you some guidance.
Visiting Greenwich in London can be a highlight of any trip to the British Isles, whether you love architecture, art, maritime history, food or even wildlife.
Whatever you do and however long you stay for, we know you'll have a fabulous time there!
London Travel Guide & Itinerary Planner (+ 4 bonus ebooks)