Our Liverpool Travel Guide includes recommended places to visit, things to do, accommodation options, tips and more from one of England's most popular cities. Everything you need to plan your visit and essential reading for any visitor to the city.
Plan your visit to Liverpool
Liverpool is of course synonymous with one of the greatest bands of all time – the Beatles. But there is so much more to this northern city which contributes to its position as one of the top 5 visited cities in the UK.
In the 19th century a major port and migration hub developed in Liverpool due largely to the Industrial Revolution and colonisation of North America. In fact the Albert Docks (as part of the Liverpool Maritime Mercantile City) were until recently a UNESCO World Heritage Site.
Recent regeneration projects have revitalised Liverpool and for those with an interest in music, the arts, culture, architecture, sport Liverpool is the perfect destination.
Transport links to Liverpool are excellent, there are many accommodation options to suit a variety of travel styles plus numerous tours, museums, art galleries, sports venues and more to visit.
Ready to plan your trip to Liverpool? This Liverpool travel guide includes everything you need to know to help you to make the most of your visit to the city.
What you will find in this complete Liverpool Travel Guide
Attractions and things to do in Liverpool
Discover what Liverpool has to offer visitors in my guide to the city. For Beatles fans, you will find my itinerary includes everything you need to know including where to stay, which tours to book and the locations of places important to the Beatles.
Plan a few days to explore Liverpool and to make the most of your visit to this northern city.
Where to stay in Liverpool – Accommodation Options
Liverpool offers a variety of accommodation options to suit all budgets and needs. If you are wondering where to stay in Liverpool you will find the perfect hotel below.
You can find my selection of special stays in my Accommodation Guide for England.
How to travel to Liverpool from London
Option 1 – By car
Liverpool is located 220 miles from London a journey of approximately 4 hours by car. Click here for driving instructions. If you are planning to drive to Liverpool do check that your accommodation has parking included.
Option 2 – By train
I recommend this option as it is the quickest and easiest route to Liverpool. There are hourly train service from London Euston to Liverpool Lime Street. Journey time is a little over 2 hours. For train bookings, timetables and fares click here.
For more information about travelling by train in the UK read my complete guide here.
Option 3 – By bus
This is the cheapest way to get to Liverpool from London with coaches leaving from London's Victoria Coach Station throughout the day. The journey time is around 6 hours.
Click here for more information for National Express coaches to Liverpool.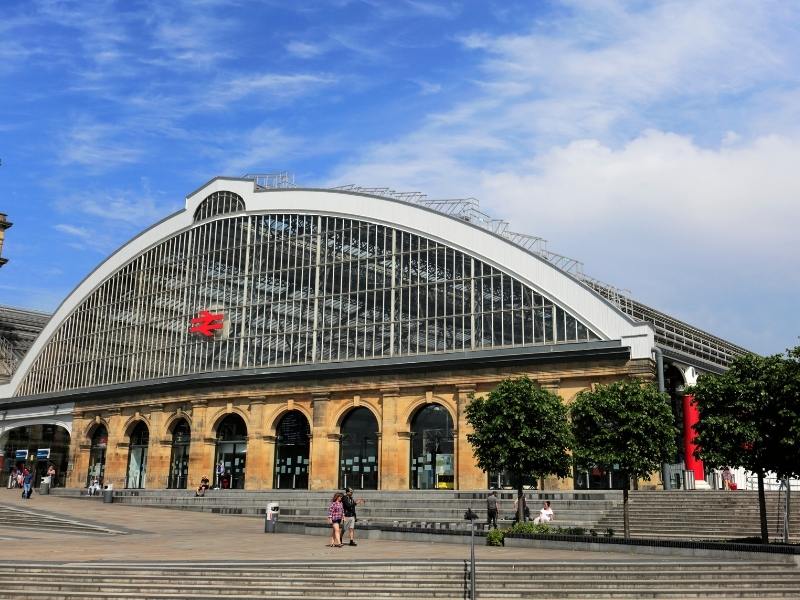 Tours to Liverpool from London
If you prefer an organised tour from London there are a number of options available from a fully escorted tour to a self-guided option with all tickets included.
Roll up for the Magical Mystery Tour! An absolute must for fans of the Fab Four, this fun Beatles Tour includes entry to The Beatles Story Exhibition and a whistle-stop vintage bus ride around the sites that meant most to John, George, Paul and Ringo.
Take the train from London to Liverpool and explore the city at your own pace on a self-guided 13-hour day trip. Your Liverpool pass includes entry to the award-winning Beatles Story, and a 2-hour Magical Mystery Tour of the Fab Four's landmarks.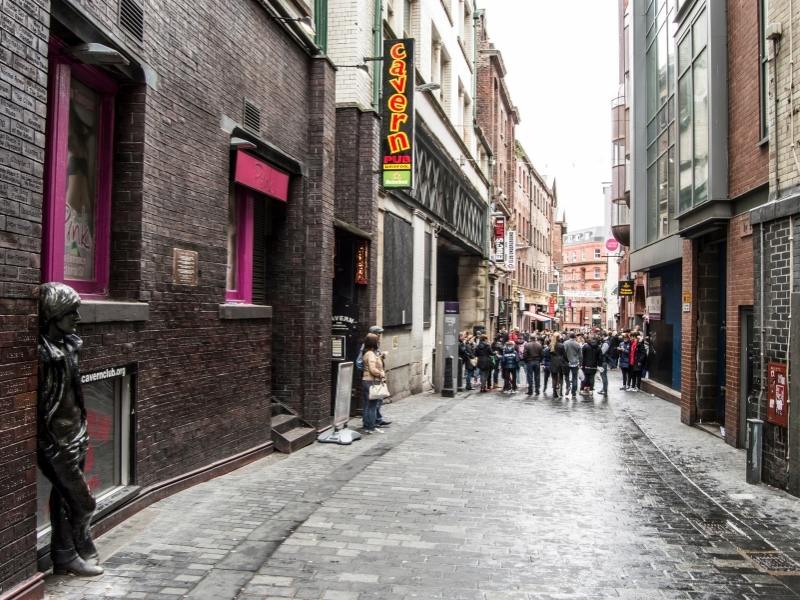 Liverpool tours and tickets
Below is a selection of the best experiences, tickets and tours you can book in Liverpool.
The award-winning Beatles Story is the world's largest permanent exhibition purely devoted to the lives and times of The Beatles.
Hop on board the bus and journey through the history of the Beatles and the city of Liverpool. Stop at Penny Lane and the Strawberry Field where you can take photos and learn from your guide.
Go behind the scenes inside one of the world's most iconic and historic stadiums! The ticket includes entry to the Club's interactive museum, The Liverpool FC Story, Trophy Exhibition Room and all six European cups.
A guided walking tour offering a relaxed unique and memorable food tasting experience through Liverpool City.
From the hidden indoor market to the artisan micro-brewery explore the North Docks of Liverpool on this 1 hour tour.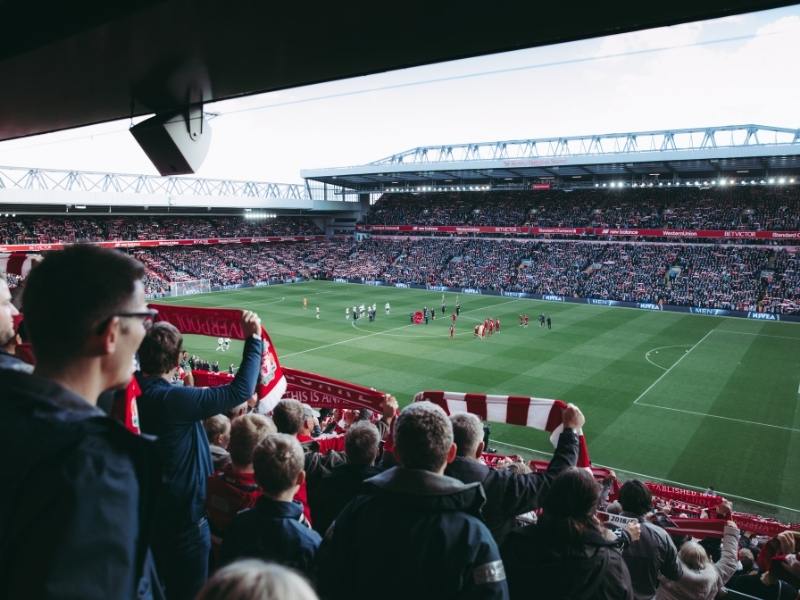 Liverpool Travel Guide Tips to make the most of your visit
Avoid visiting the city on match day (for either of the football teams – Liverpool or Everton) If you are a football fan and wish to visit one of the stadiums (or even a match) you can find more information here.
Book tours in advance – the most popular Beatles tours are often booked months ahead.
The main train station in Liverpool Lime Street. The city is very walkable with many of the main attractions are within walking distance of the station.
Don't miss a visit to the Cavern Club – an absolute must for any Beatles fan. You are given a free ticket to the club if you take the Magical Mystery Beatles Tour bus. I recommend staying at the Hard Days Night Hotel if you plan an evening at the Club as it is just around the corner!
For best views of Liverpool's Waterfront take the Mersey Ferry. The trip takes 50 minutes and you will learn all about the city's history during the journey.
Why not include Liverpool in a road trip/ rail trip around the UK? Other cities to consider visiting in the north include Manchester, Chester, Newcastle, York and Durham. Find more in my guide to the best cities in England to visit.
If you enjoy art don't miss Tate Liverpool which is located at the Albert Docks Waterfront. Other attractions at the Waterfront include the international slavery museum.
Looking for more inspiration for your travels in England? Check out my England Travel Planning Guide which has loads of ideas, tips and resources to plan your itinerary.
UK & London Travel Planning Group
Why not join my UK and London travel planning group on Facebook for more tips, inspiration and help from other travellers planning future travel to London and the UK.