Considering a day trip to Liverpool from London? Discover how, when, what and more in our complete guide to all options.
If you're considering day trips from London by train, car or coach, then Liverpool is a UK city you don't want to miss. Situated on the northwest coast of England, Liverpool is famous for its docklands, the River Mersey, friendly, fun-loving locals and of course its music heritage. Not least The Beatles, the most famous British band ever.
If you're wondering how to get there and what to do when you arrive, this guide is for you! Covered here is getting the train from London to Liverpool, driving, coach travel and organised tours to Liverpool from London. That way you can decide whether to consider organised coach tours from London to Liverpool or if you might prefer to make your own way there.
When deciding where to go from London for a day trip you'll also need to know what there is to do in Liverpool. Rest assured that there is plenty to keep you busy in this vibrant, welcoming place, and a run-down of the top things to do in Liverpool is included below.
This article was written by a former Liverpool resident, so you know you're getting an insider's perspective on the city!
Also included here are all the most frequently asked questions about taking a day trip from London to Liverpool. Let's dive in by taking a look at what there is to see and do in Liverpool.
Top 10 things to do in Liverpool
Liverpool lies on the northwest coast of England. The city is west of Manchester, north of Wales and south of the Lake District. It can take as little as two-and-a-half hours to reach Liverpool from the UK capital.
There are three universities in Liverpool, meaning the city has a thriving student population. Liverpool attractions thus include great shopping, dining and nightlife as well as a wealth of historic and cultural attractions.
Read on to discover the 10 best things to see and places to visit in Liverpool.
1. Tate Liverpool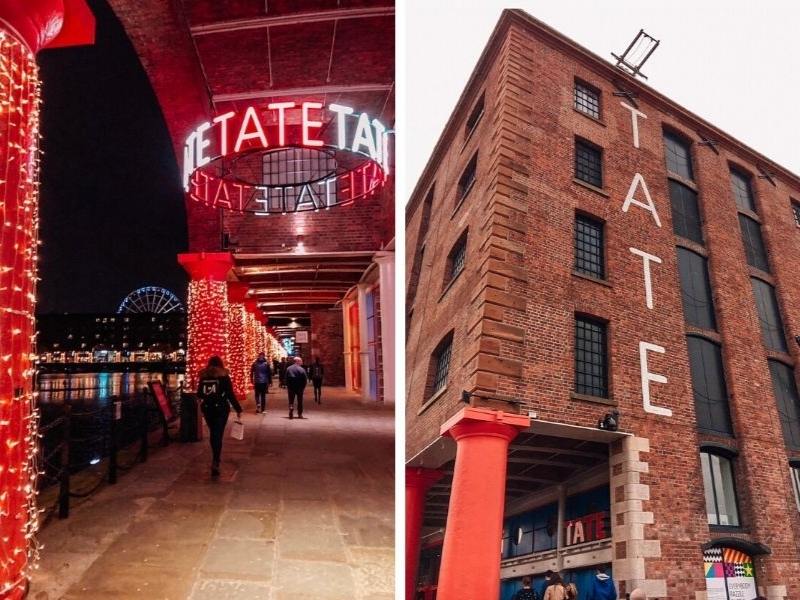 Albert Dock by the banks of the River Mersey is home to Tate Liverpool, one of the UK's most famous and major art galleries. The clever conversion of an old warehouse is worth visiting for in itself, but the gallery also houses an incredible collection of modern artworks.
2. The Philharmonic
The Phil – as it's fondly known by locals – is among the top things to see in Liverpool. This venue lies in the university quarter and offers jaw-dropping architecture and acoustics. There's a nice bar there.
But the Philharmonic pub of the same name near the concert hall is really worth taking a short detour to. Its interior is renowned – and perhaps surprisingly the men's toilets are the most impressive of all.
3. The Bluecoat
Once a school, this historic listed building is a centre for contemporary arts and dates back to the early 1700s. The central courtyard and cafe here are among the star attractions. An endless programme of exhibitions and events places this among the top Liverpool places to visit.
4. The Beatles Story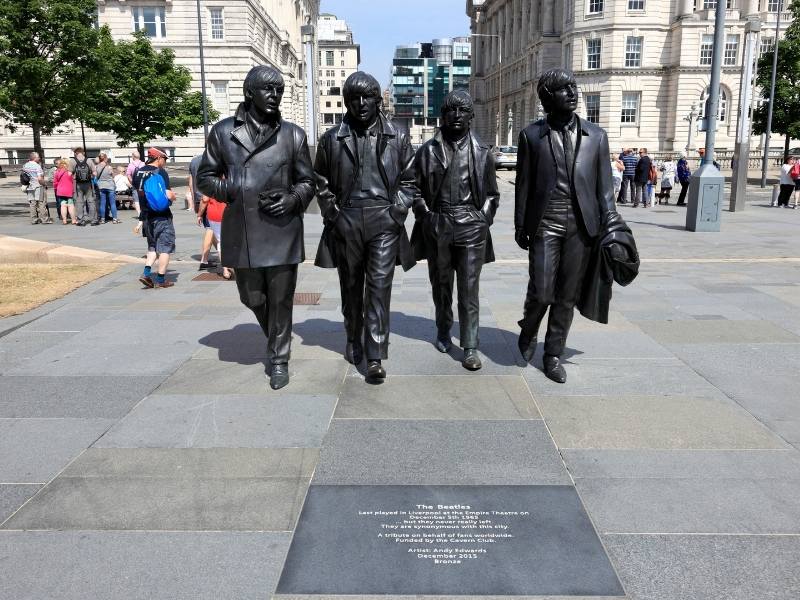 Many visitors flock to Liverpool to delve into the scouse city's strong musical past. Visiting The Beatles Story is thus one of the best things to do in Liverpool. Here you can take a trip into the swinging sixties, and shop at the biggest Beatles store on the planet.
5. City and Beatles tour bus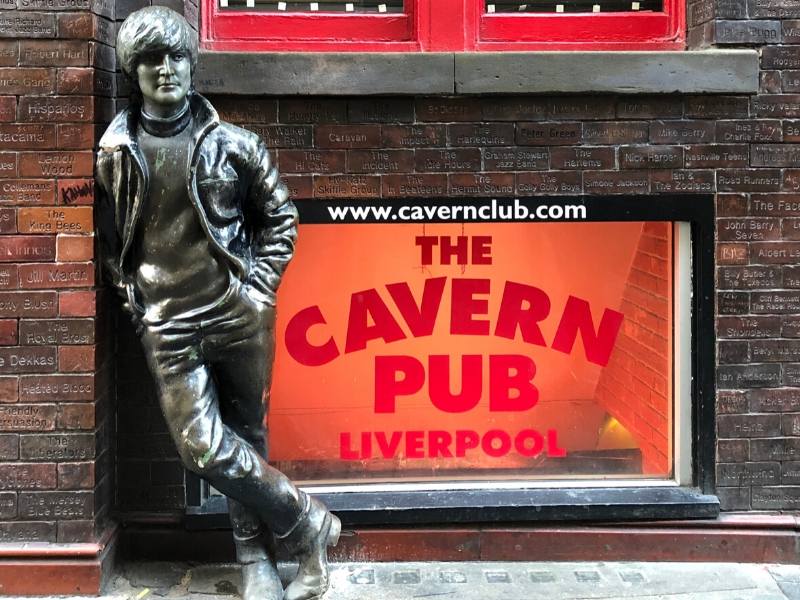 Liverpool sightseeing is made easy when you book a hop-on, hop-off tour bus ticket. Jump on and off as you like to visit the waterfront, the two cathedrals, Penny Lane, Chinatown, the Cavern Club, the Philharmonic and more.
6. Walking tour
Liverpool is such a great city to explore on foot. This is one of the free things to do in Liverpool that you can tick off, but booking a tour with a local guide can mean getting much more from the experience. A Cavern Quarter and waterfront tour is the ideal introduction to the city's cultural, historic and musical heritage.
7. Mersey cruise
No visit to Liverpool would be complete without involving the famous ferry 'cross the Mersey somewhere. A sightseeing cruise will introduce you to the city's magnificent waterfront architecture while plying the waters. You'll also see why the city was once one of the world's most prominent ports.
8. Sefton Park
Many Liverpool residents are lucky enough to live in the various suburbs surrounding Sefton Park. It's not far to venture from the city centre, and lots of local buses stop on the fringes. Among the 250 acres, don't miss the Botanical Gardens and Victorian Palm House.
9. Anfield stadium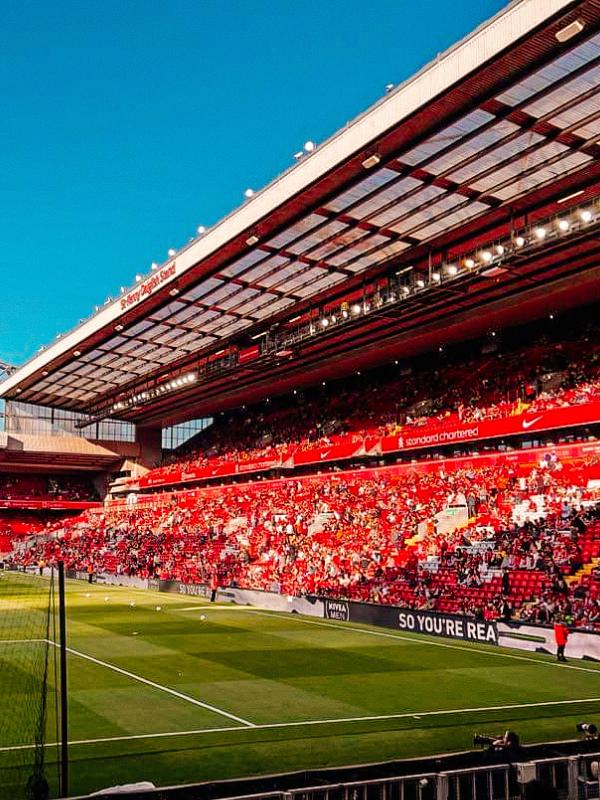 For some, a Liverpool what to do list would in no way be complete without a visit to one of the city's iconic football stadiums. Liverpool Football Club (LFC)'s Anfield stadium is arguably the biggest and best in the city (unless, perhaps, you're an Everton fan). As well as all the sights inside, tickets include admission to The LFC Story.
10. Crosby Beach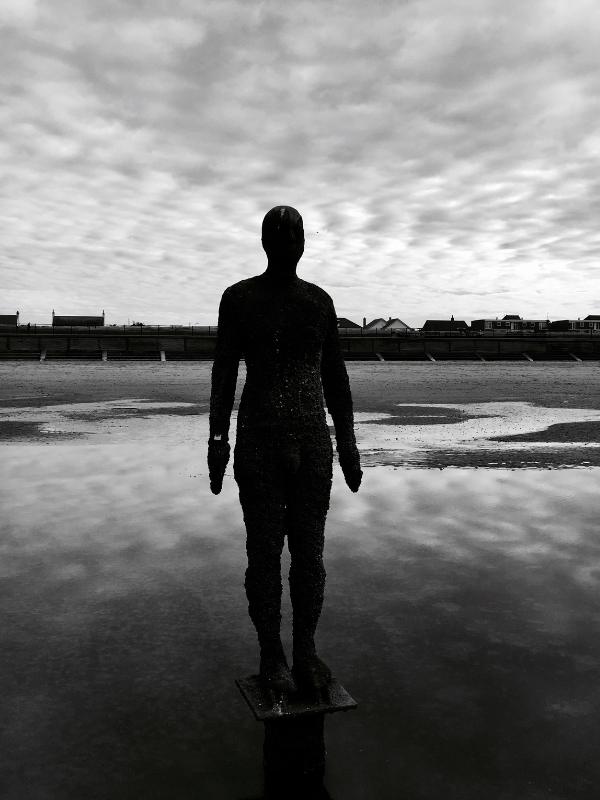 Though Liverpool isn't really known as a bucket-and-spade kind of coastal destination, it does actually have some lovely beaches outside the city centre.
Crosby Beach is the most worthwhile to visit, as it's home to Another Place, a sculpture by acclaimed artist Antony Gormley (the man behind the Angel of the North). With parking and train stations close by, it's easy to reach Crosby from the city too.
The Top 2 trips from London to Liverpool
Day tour to Liverpool with The Beatles from London
Destinations: Albert Dock, Beatles Story, Magical Mystery Tour, The Cavern
Departure point: London Euston train station
What's included: Rail transport, 2 hour tour, Beatles Story entry
What's not included: Tour guide, food and drinks, extras
Cover all the key places to go in Liverpool with this tour from London. It includes return rail tickets to take you to Liverpool Lime Street from Euston station. Also covered by your ticket is entry to the Beatles Story, a two-hour Magical Mystery Tour and more.
Overnight tour to Liverpool with the Hard Day's Night Hotel
Destinations: Albert Dock, Magical Mystery Tour, The Cavern, Hard Days Night Hotel
Departure point: London Euston train station
What's included: Rail transport, breakfast, 2 hour tour, overnight stay at 4* hotel
What's not included: Tour guide, food and drinks, extras
Cover all the top things to do in Liverpool city centre by booking an overnight trip. This one includes a stay at the four-star, Beatles-themed Hard Day's Night Hotel. It also includes rail travel, a comprehensive city tour, admission to the Cavern Club and more.
Getting from London to Liverpool by car, coach or train
By train
At-a-glance: Train from London Euston to Liverpool Lime Street train station (2 hours & 20 min+) in the city centre, several trains per hour throughout the day
If you're wondering how many hours from Liverpool to London, then the fastest answer is the train. This takes around two hours and 20 minutes, and services depart several times per hour from London Euston in the north of the capital.
Due to the relative speed, this is the best way to reach the city. It's also the mode of transport used by organised tours to Liverpool from London.
By coach
At-a-glance: Coach from London Victoria to Liverpool city centre (5 hours & 35 min+), several coaches per day
There's a long journey time to factor in when getting to Liverpool from London by coach. The trip takes at least five hours and 35 minutes. This is not, therefore, the option we recommend.
By car
At-a-glance: Drive from London to Liverpool (4 hours+), SatNav postcode L1 8LT (Liverpool One parking)
Driving times between London and Liverpool are more difficult to predict. It's going to take you at least four hours, but based on our own experiences could easily be five hours. Or even more.
Taking the car from the capital to Liverpool is thus not the quickest option. For a day trip, you'd need to leave very early and arrive back in London extremely late.
Cost is also a factor, as this could include car hire, fuel and city centre parking prices.
Liverpool day trip FAQs
Can you do a day trip from Liverpool to London?
You can take a day trip from London to Liverpool if you catch the train. Frequent services depart from Euston, and take around two hours and 20 minutes. If you time your journeys carefully, you can easily have eight hours or more to explore Liverpool fully. Organised tours also use rail services to get customers there more quickly.
Are there tours from London to Liverpool?
You can take organised day tours to Liverpool from London through companies such as Get Your Guide and Viator. These typically take around 13 or 14 hours.
Another option is to take an overnight trip which includes one night in Liverpool.
How should I spend a day in Liverpool?
There are plenty of ways to spend your time in Liverpool. You can visit historic and cultural sites like the Tate Liverpool contemporary gallery, the Philharmonic music venue and the Bluecoat arts centre. The city centre also offers great dining, shopping and nightlife.
Other fun things to do in Liverpool include walking and hop-on, hop-off bus tours, cruises on the Mersey and The Beatles Story. You could also venture slightly further afield to visit places such as Sefton Park, Crosby Beach or Anfield football stadium.
Is Liverpool in England worth visiting?
Liverpool is packed with attractions, making it so worth a day or more of your time. There are two impressive cathedrals, lots of top-notch galleries and museums, leafy Sefton Park, great beaches and world-class football stadiums.
Discovering The Beatles heritage is also a highlight of many a trip to Liverpool.
Enjoy your day trip to Liverpool from London
How will you travel from London to Liverpool? If you want to take a day trip from London to Liverpool, then the simplest and speediest option is to take the train. This is how companies offering organised tours transport their clients between the two cities. If you leave early, catching the train from Euston can give you around eight hours in Liverpool.
Then it's just a question of how to spend your time. Do you make the most of the city's musical, cultural, artistic and historic attractions? Focus on the sporting heritage? Head for the beach or a spacious green park, or just enjoy the shopping, nightlife and dining on offer?
However, you spend your time, visiting Liverpool from London is so worthwhile. There's nowhere quite like it on earth. Particularly, perhaps, if you're a fan of British music from the swinging sixties!
Plan your trip to Liverpool