Fantastic beaches, rural landscapes and pretty seaside villages make Dorset a fabulous place to visit. But choosing the right location can be tricky! Find the perfect place for your stay in our guide to the best Dorset locations plus accommodation options for every budget
Are you planning a trip to Dorset and struggling to choose the best place to stay? We have you covered! In this article discover the best locations for your stay in Dorset. Find out about each destination plus popular attractions in the surrounding area to help you decide which is the best place to stay in Dorset for your travel style and needs.
We have also chosen the best places to stay in Dorset plus accommodation options including hotels, holiday parks, cottages, guest houses and B&Bs for a range of budgets in each destination.

👨‍👩‍👧 Bournemouth – best for a quiet family holiday
🏰 Bridport – best for history lovers
🏄 Poole – best for surfers, nightlife, families and beaches
🍲 Corfe Castle – best for foodies & harbour views
🚲 Lulworth Cove – best for history, cycle trips, restaurants and bars
👨‍👩‍👧‍👦 Lyme Regis – best for families with small children
💑 Charmouth – best for couples seeking a romantic getaway & beautiful views
🖌 Weymouth – best for art lovers and first-time visitors to Cornwall
🎑 Dorchester – best for view seekers, museums, culture and history
🛍 Christchurch – best for families, history, culture and shopping
📚 Sherborne – best for history lovers and markets
📝 Evershot – best for fans of Thomas Hardy
Quick picks
Best places to stay in Dorset
Bournemouth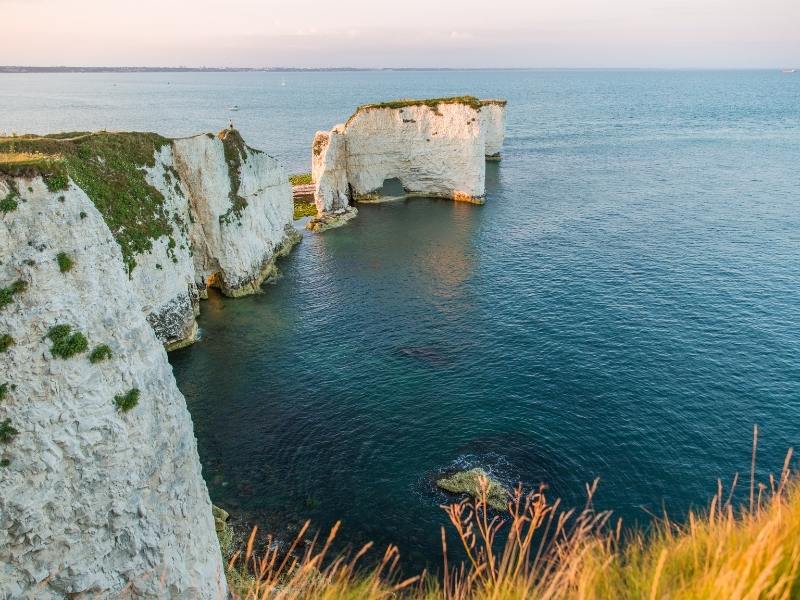 Bournemouth is a thriving town with a cool and trendy vibe. The miles of stretching coastline boast several glorious beaches, including the award-winning Bournemouth Beach, Mudeford Sandbank Beach, Alum Chine Beach, and Hengistbury Head Beach.
It offers plenty for families, couples, groups of mates, and solo explorers, and the large number of galleries and museums make it an especially terrific destination for anyone who loves art and culture.
Don't miss the excellent Russell Cotes Art Gallery and Museum, situated right on the seafront. The Museum of Design in Plastics is interesting and unusual.
There are charming gardens in the locale, including Boscombe Chine Gardens and Lower Gardens. Literary fans can pay their respects at the grave of Shelley, in the churchyard of the Neo-Gothic St. Peter's Church, while fans of the performing arts can catch a show at the Art Deco Bournemouth Pavilion Theatre.
Bournemouth Pier is a fun place to hang out with amusements, rides, a thrilling zipline, boat rides, eateries, and more. Ride the Bournemouth Observation Wheel for far-reaching vistas. Shop till you drop at the Square. Practice your swing at Smuggler's Cove Adventure Golf. Have a flutter at Genting Casino.
If you're looking for tranquil days in stunning nature, the New Forest is just a stone's throw from Bournemouth. Get active on the wide choice of walking and cycling trails.
Spot wild horses, deer, and cattle. Explore diverse terrain, such as ancient woodlands, rolling moorlands, enchanting glades, and craggy clifftops.
Bournemouth boasts numerous accommodation options, catering to varied tastes and budgets. There are many top-notch restaurants and cafes too, and you'll find plenty to keep you amused in both the daytimes and the evenings.
⭐️⭐️⭐️⭐️
Excellent location very close to the beach
⭐️⭐️⭐️⭐️
5 minutes' walk from the beach and vibrant promenade
Beachfront apartment with access to a balcony, free private parking and free WiFi.
Bridport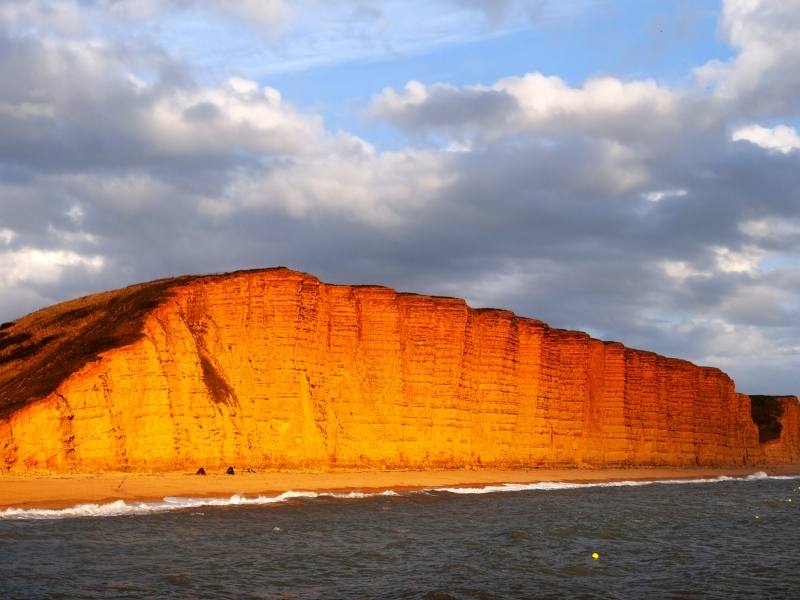 If you love long days hunting for bargains and indulging in some relaxing retail therapy, Dorset's Bridport is sure to be right up your street. The many vintage shops, boutiques, galleries, and markets make it something of a mecca for shopaholics.
Take a stroll along South Street to browse (and buy!) in eclectic boutiques and cool artisan studios, and visit on the last Sunday of each month (April through to October) to pick up unusual items at the vintage markets. One of Dorset's charming market towns and a place with a long rope-making heritage, Bridport is a top destination all throughout the year.
There are heaps of things to do besides shopping, though. Soak up the beauty and bask on the sands of West Bay. Don't be alarmed if it looks familiar – it was the setting for the TV show Broadchurch. Chesil Beach is another lovely place to enjoy the coast, and you can visit the cute village of Burton Bradstock at the same time.
Learn more about the local area at the interesting Bridport Museum, housed inside one of the town's oldest buildings. If art speaks to your soul, check out Bridport Art Museum. The cool collections are located in a former church.
Hike up Colmer's Hill for great views, play a round or two at Bridport Golf Course, and catch a show at the Electric Palace. You'll find breweries and vineyards close to hand too – ideal for kicking back and enjoying your favourite tipple.
⭐️⭐️⭐️⭐️
16th-century boutique coaching inn. Breakfast included.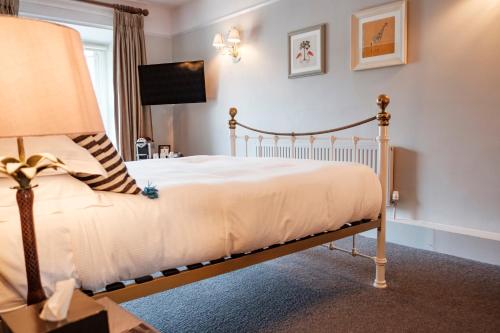 5 bedroom holiday home perfect for larger families or groups
⭐️⭐️⭐️⭐️
Bar, garden and free WiFi. The inn has family rooms.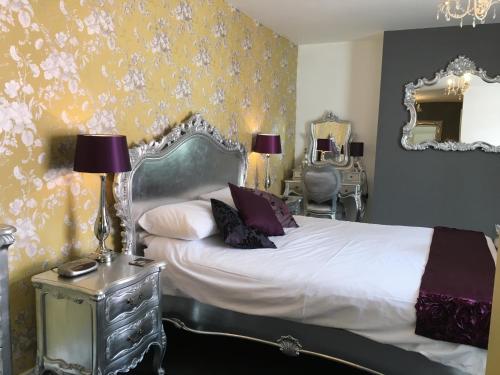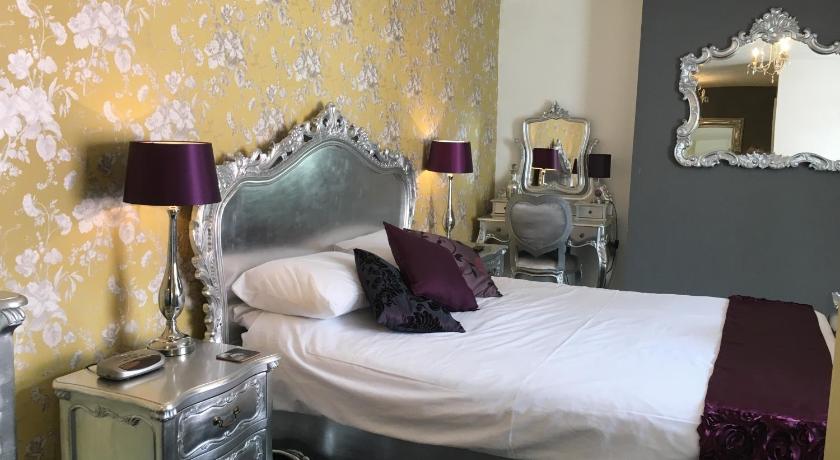 Poole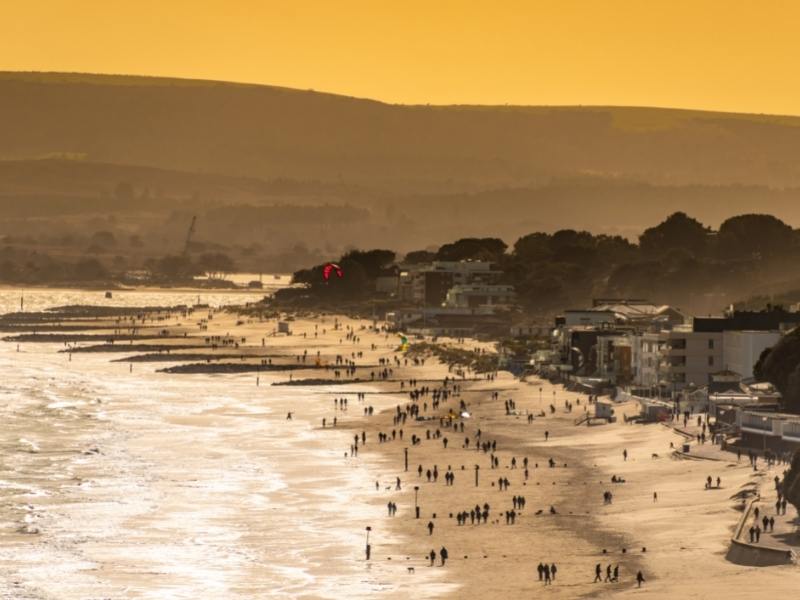 Poole is a top destination for anyone who loves watersports. One of the best places to stay in Dorset if learning to surf appeals to you, there are rental shops, instructors, and of course, awesome conditions for hitting the waves and riding your board. Other watersports are available too, like kayaking, jetskiing, wakeboarding, and paddle boarding – head down to Poole Harbor for lots of water-based fun.
The ferry leaves Poole Harbor frequently throughout the week, connecting the UK with France and the Channel Islands. If you don't want to go so far, how about a local city cruise instead?
Alternatively, catch a boat to Brownsea Island which boasts the splendid Brownsea Castle (now a luxurious hotel) form the 16th century. There are nature-filled walking trails too, and you'll likely spot inquisitive red squirrels.
Poole has beautiful sandy beaches where you can swim, sunbathe, and enjoy good old-fashioned fun like building a sandcastle and playing beach volleyball. For watery fun without the sand, take kids to Splashdown Poole, a water park with various slides, flumes, rides, and other attractions.
Explore the Old Town to admire stunning homes from the Georgian era and uncover local history in the fascinating Poole Museum.
Sandbanks is a small peninsula with an air of exclusivity. You'll find lavish homes, a Blue Flag Beach, and a plethora of eateries. You can even grab a bite to eat in Rick Stein's owned by a celebrity chef.
The Isle of Purbeck is just across the water (or a short drive away around the coast). Surrounded by water to three sides, it was difficult to access in times gone by, hence the Isle name. There are numerous attractions and activities, including Corfe Castle, Studland Bay, a nature reserve, an ancient stone circle, cool rock formations, and more.
⭐️⭐️⭐️⭐️
Very peaceful setting. Canford Cliffs and the sandy beaches a few minutes walk.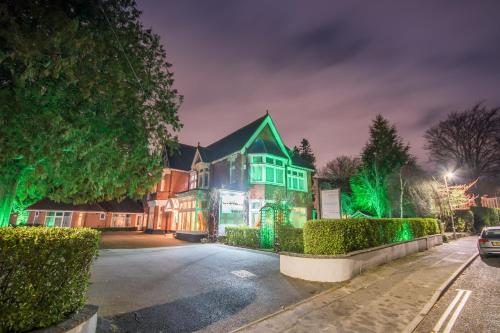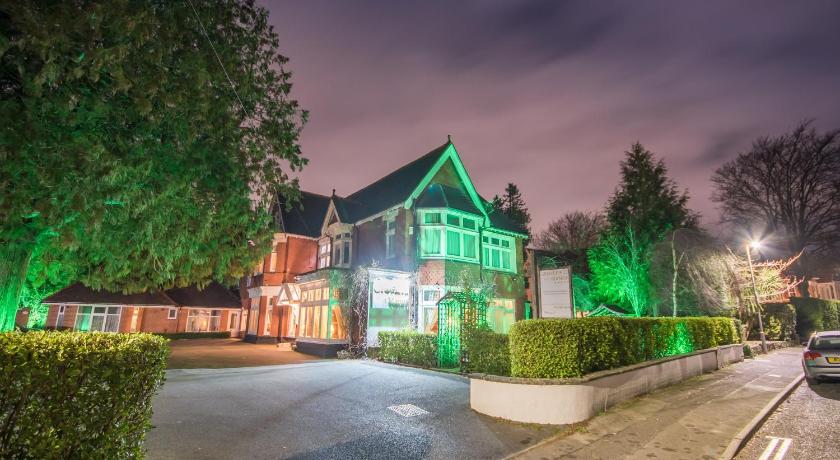 Restaurant, free private parking, a bar and a garden.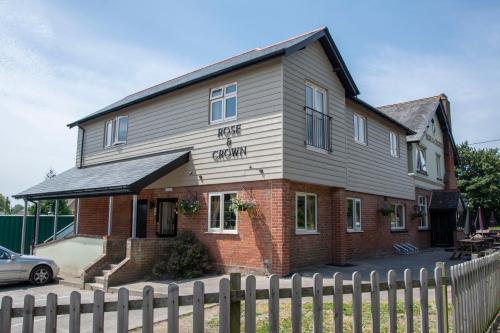 ⭐️⭐️⭐️⭐️
Dog friendly hotel near Poole harbour. Locally sourced cuisine.
Corfe Castle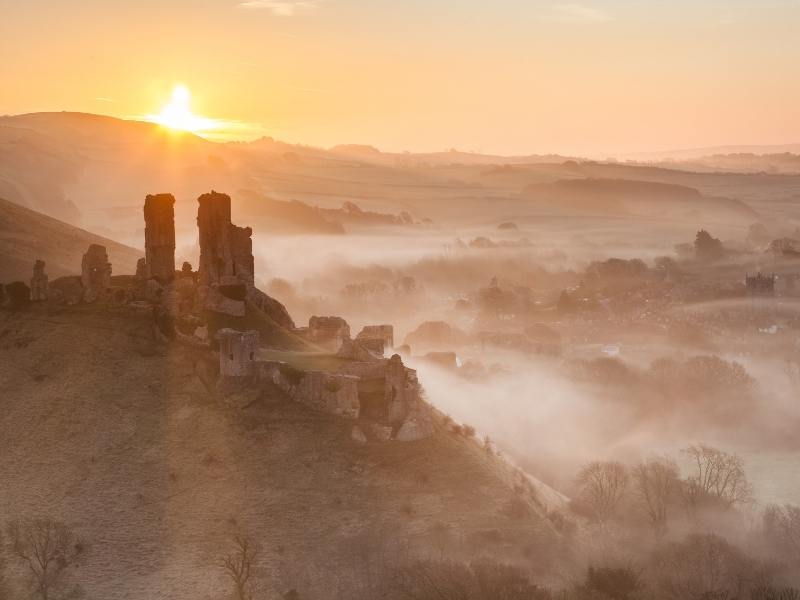 Located on the peninsula known as the Isle of Purbeck, Corfe Castle is a must for history lovers. Step back in time as you explore the 1,000-year-old ruins and learn about the various conflicts that the castle has seen. If only the walls could talk!
A fortress for the Saxons and Normans, Corfe Castle has also been a grand royal abode and a stately family home. There are a number of walking trails around the atmospheric ruins, each offering incredible views.
Visit Corfe Castle Model Village to see what the castle looked like in the past, and appreciate its glory and splendor before it was destroyed in the 1600s by Oliver Cromwell's troops.
Nearby, art afficionados can enjoy the Boilerhouse Gallery, and Vineyard Farm Cottage makes for a pretty picture.
Continue the historic theme with visits to the nearby ancient Rempstone Stone Circle and Spyway Dinosaur Footprints. Of course, you're also not far from the coast, whose dramatic landscapes have been naturally carved and created over thousands and thousands of years.
On a warm day, you can take a dip in the nearby Blue Pool where the shimmering mineral-rich waters change from green to blue. Hartland Moor Nature Reserve and Stoborough Heath Nature Reserve offer nature-spotting opportunities close to hand.
⭐️⭐️⭐️
Located 200 m from the castle and 300 m from the railway station
⭐️⭐️⭐️⭐️
The property is in a beautiful, quiet location.
Beautiful 16th-century manor house with views of the Dorset countryside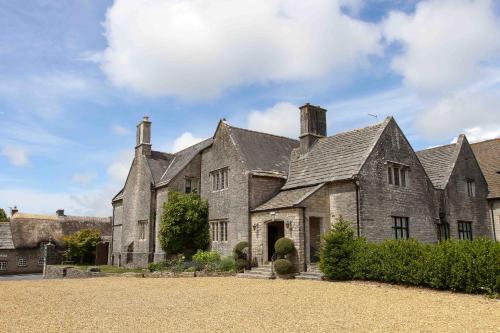 Lulworth Cove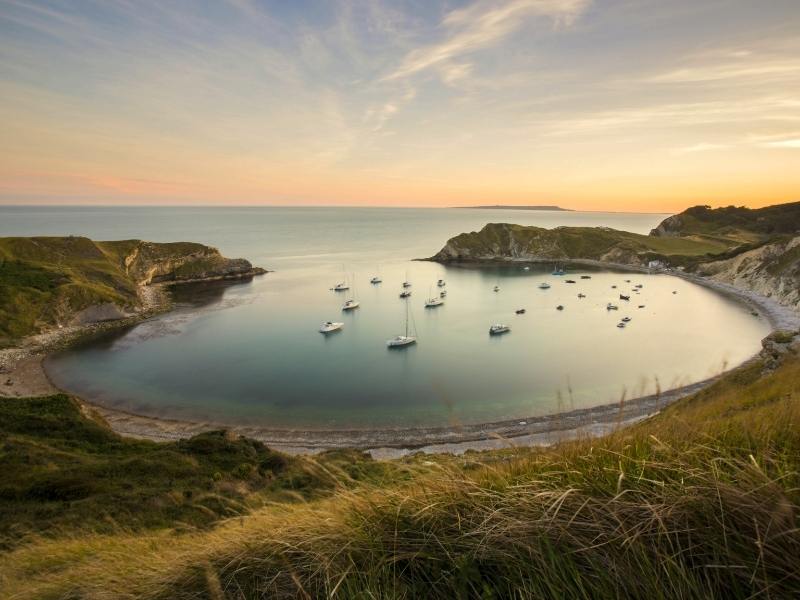 Sitting on the spectacular Jurassic Coast, Lulworth Cove is one of the best places to stay in Dorset for amazing scenery. The landscapes have seemingly been cut in a sweeping crescent shape, with sandy beaches fringing the shoreline and gentle walks along the coast. The sheltered location makes it a prime spot for paddling and swimming in the sea.
Lulworth Cove is part of the extensive Lulworth Estate which has been in the hands of the same family since the mid-1600s. Call into the Visitor Centre to learn more.
To the western side of the cove, Stair Hole has small stone arches and caves.
You can also wander the unusual terrain at Fossil Forest (access available at selected times), situated towards the eastern edge of Lulworth Cove. The now-rocky landscapes were once covered in lush forest, with the flora dying when the area was again flooded. Parts of the trees were preserved in the rocks, leaving bowl shapes in the rocks as the trunks decayed.
A major natural attraction near Lulworth Cove is the photogenic Durdle Door, a striking rock arch that snakes into the blue sea. It's one of the most photographed spots in all of Dorset. There are many gorgeous viewpoints too along the coast, and the South-West Coast Path passes past Lulworth Cove.
Stylish country house with free parking, and restaurant.
Features garden views, free WiFi and free private parking, located 800 metres from Lulworth Cove Beach.
This affordable beachside hotel features 12 simple and stylish bedrooms.
Lyme Regis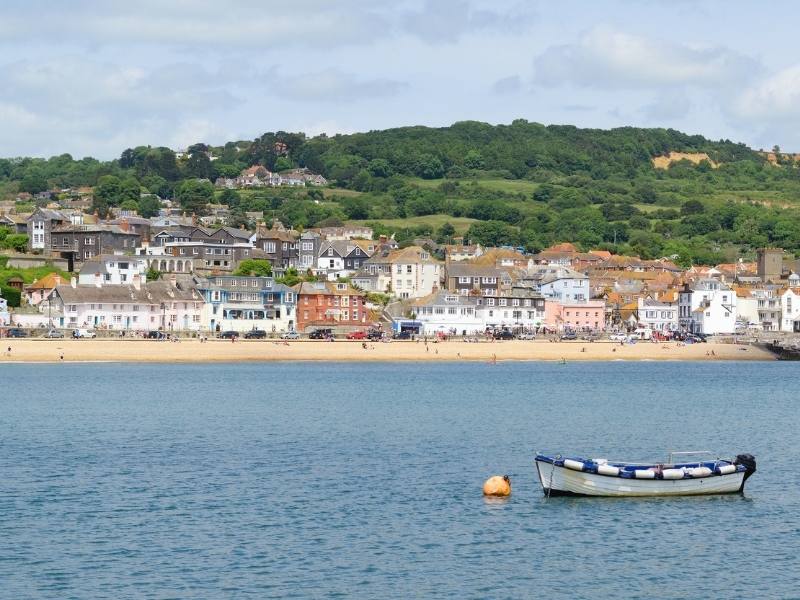 Lyme Regis is among the best places in Dorset for couples to have a romantic getaway. There's an assortment of places to eat, drink, sleep, and shop, and there's a wealth of attractions and scenic hotspots to enjoy just a stone's throw from the bustling town centre.
The famous harbour is a historic highlight known as the Cobb. Many boats bob in the waters, including pleasure vessels that you can book for trips out into the sea. Fishing trips will keep keen anglers happy. It's also one of the best places in the UK for sailing.
See an array of aquatic life in the aquarium and stroll to the end of Victoria Pier for great views of Lyme Regis. Go down onto the sands of Monmouth Beach for some relaxation, and visit the Boat Building academy to watch craftspeople hard at work building vessels using traditional techniques.
The Cobb has featured in several movies, including the French Lieutenant's Woman starring Meryl Streep. You might also have read about the harbour in Persuasion by renowned author Jane Austen.
Speaking of Austen, parts of Northanger Abbey were also set in Lyme Regis. Take a self-guided Austen tour to visit spots like the Granny Teeth steps, the memorial to the great writer that is the Jane Austen Gardens, Pyne House (where Austen likely stayed), and notable inns from the time Jane Austen visited Lyme Regis.
Sitting in an Area of Outstanding Natural Beauty, at the meeting points of the East and West Dorset coastlines, there are many romantic walks to be found around Lyme Regis. You and your love can soak up the sun and walk hand in hand on the pebbly Town Beach, the cliff-backed East Cliff Beach, and the rocky Church Cliff Beach.
Other Lyme Regis attractions include Dinosaurland Fossil Museum, Lister Gardens and its excellent Sculpture Trail, The Town Mill, Lyme Regis Museum, Marine Theatre, Town Mill Brewery, and Bethany Chapel.
Beachfront accommodation a few steps from Lyme Regis Front Beach
⭐️⭐️⭐️⭐️
Adults-only accommodation with a restaurant, a bar and water sports facilities.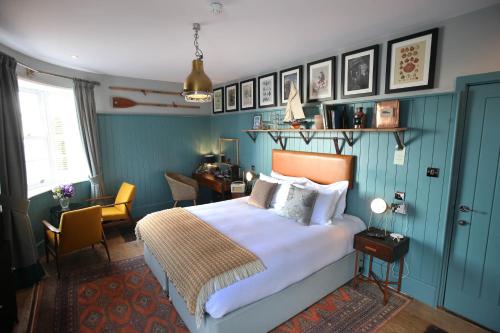 A 10-minute walk from the beach, private onsite guest parking.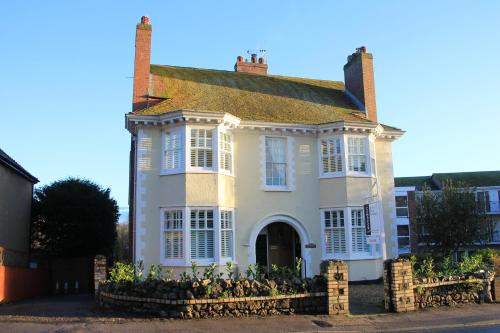 Charmouth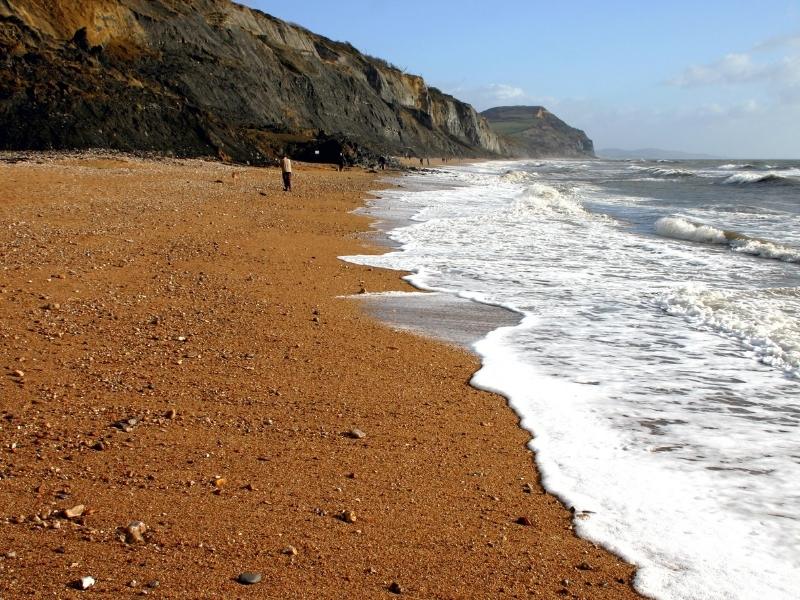 Part of an Area of Outstanding Natural Beauty and a UNESCO World Heritage Site, Charmouth is a fabulous destination for hunting for fossils. Combine history, geology, and nature on a trip to remember along the UK's famous Jurassic Coast.
There are long stretches of stunning beaches as well as superb countryside areas to explore.
Charmouth Beach is split in two by the River Char. There is often a lagoon where you can swim or watch the swans and ducks. The sandy shores are perfect for working on your suntan and you can cool off with a dip in the sea. The calm waters are good for kids too. There are cute beach huts to rent, and you can stroll along the sands to hunt for fossils. Keep your eyes peeled for belemnites and ammonites.
To learn more about the local fossil hunting scene, pay a visit to the Charmouth Heritage Coast Centre. You can also see an impressive collection of previous finds there and get top tips from the staff members.
Allow enough time to watch the short production on the Jurassic Coast n the Jurassic Theatre. Head to nearby Lyme Regis to follow the unique ammonite pavement – you can walk all the way over to Lyme Regis at low tide.
There are plenty of walking trails, including sections of the South West Coast Path. Walk alongside the river, follow coastal paths, or go to the top of Golden Cap, which is the highest point along the south coast.
The seaside village exudes plenty of charm with a seductively olde-worlde vibe and unspoilt appeal. Thatched cottages evoke a sense of wistful nostalgia, and you'll be warmly welcomed in the traditional country pubs.
Located 600 m from the Jurassic Coast and the South West Coast Path with beautiful views of the surrounding countryside.
1 bedroom house with HOT TUB, terrace, garden, free parking and WiFi.
Located 3 minutes' walk from the village centre of Charmouth and 300 meters from Jurassic Beach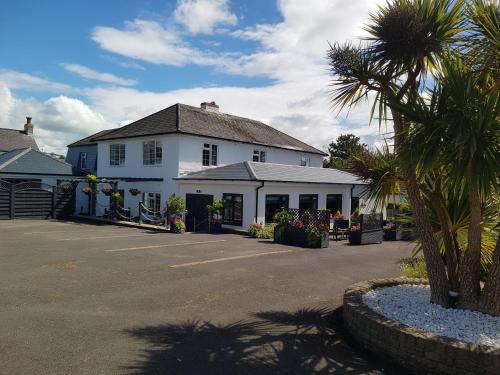 Weymouth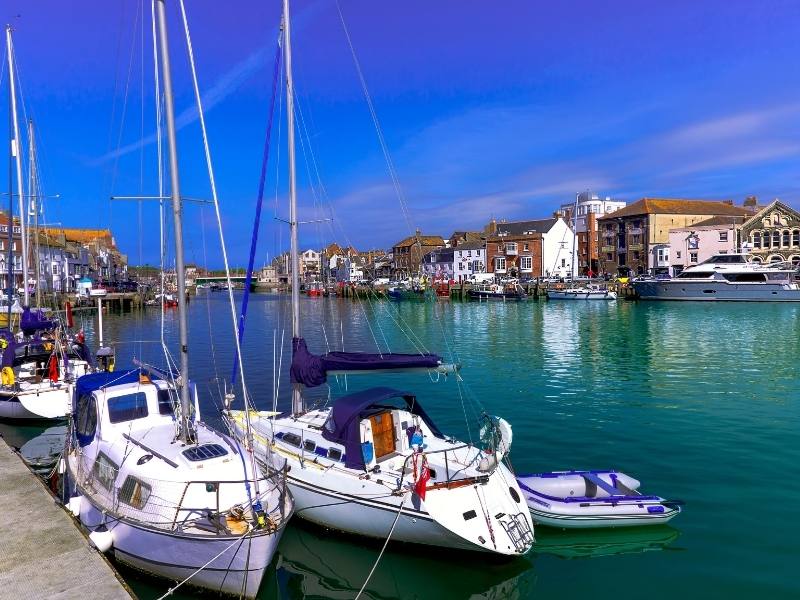 Families looking for a top vacation spot should definitely consider Weymouth. There's so much to see and do, and it's one of the sunniest places in the country. There's a good reason the Dorset town is among the most popular holidaying destinations in the UK! Plus, the central location makes it a perfect base for exploring the rest of the Jurassic Coast.
The seaside town boasts a family-friendly sandy beach, complete with multi-coloured beach huts and a variety of rides and games. Georgian-era homes provide an elegant backdrop to the beach. There are tons of amenities close to hand too – there's certainly no need to ever feel hungry or thirsty.
The sheer number of cool attractions and activities at your fingertips make Weymouth one of the best places to stay in Dorset with children. Learn all about aquatic creatures and come face to face with exciting species like sharks and stingrays at the Sea Life Centre Weymouth. Observe numerous types of birds at RSPB Lodmoor and RSPB Radimore Lake.
Saunter across the causeway to Portland Island for more bird-watching opportunities and to snap pictures of the lighthouse. Wander along the Esplanade. Travel back in time at the ruins of Sandsfoot Castle, Jordan Hill Roman Temple, and Nothe Fort.
Learn about the town's history and heritage at Weymouth Museum. Watch the kids squeal with joy at Fantasy Island. Admire the handsome Tudor House Museum.
Take a ride on Weymouth Bay Miniature Railway. Stroll along the 17th-century waterfront at the bustling Weymouth Harbour. Appreciate the vistas from the revolving viewing tower. There's something for all ages in Weymouth.
⭐️⭐️⭐️
5-minute walk from Weymouth Beach. Facilities include an indoor swimming pool and fitness centre
Georgian town house B&B with impressive views across Weymouth Bay.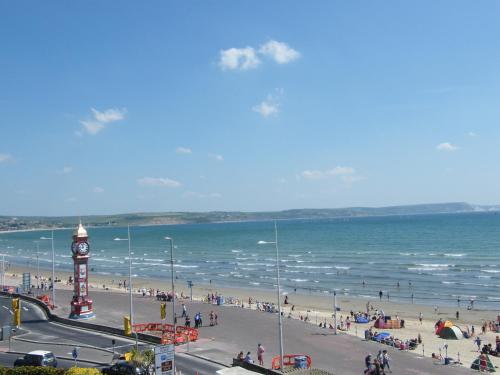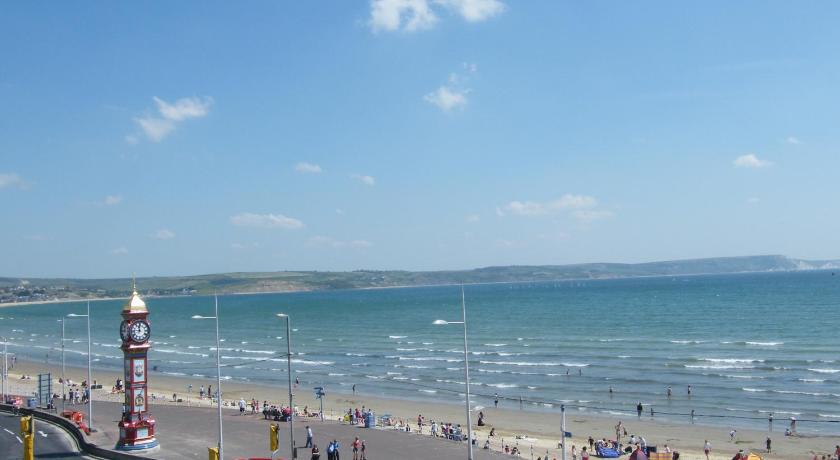 Grade II listed building, situated on the esplanade, opposite Weymouth's sandy beaches and with views of the Jurassic coastline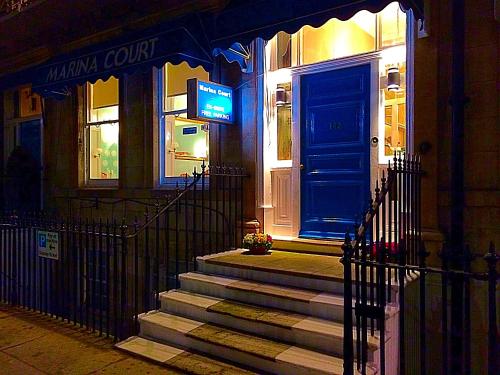 Dorchester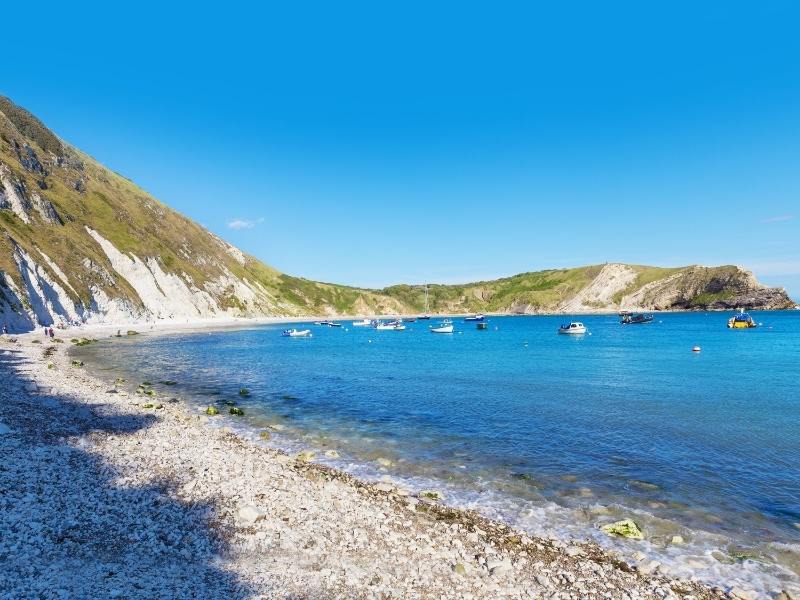 Located slightly inland, almost directly north of Weymouth, Dorchester is Dorset's county capital. A historic market town, Dorchester is a great holiday destination if you love culture and history, visiting fascinating museums, and admiring terrific views. Many key attractions are just minutes' walk from each other too, making it really convenient to explore.
The famous author Thomas Hardy was born in Dorchester, and you can visit the home in which he was born – Hardy's House. True fans should also pay a visit to Max Gate, where Hardy later lived.
Maiden Castle was one of the biggest Iron Age hillforts in all of Europe. The area has great walking trails, and you can enjoy splendid views over nearby rural Dorset. The Neolithic henge of Maumbury Rings is another awesome spot for history lovers. Step back to the times when the Romans rued over Durnovaria (Dorchester's former name) at the Roman Town House, a one-of-a-kind attraction in the UK.
When it comes to museums, Dorchester isn't lacking. The Keep Military Museum, designed to resemble a Norman Fortress, is packed with military memorabilia. Climb up the battlements for great views. Delve into Dorchester's legal past at Shire Hall Historic Courthouse Museum, learn about history in the modern Dorset County Museum, take the kids (young and old) to the charming Teddy Bear Museum, and have a family excursion to the Dinosaur Museum.
Shop for antiques and curios in Dorchester's eclectic stores. Pause for some relaxation in the peaceful Borough Gardens. Walk parts of the South West Coast Path, and enjoy tranquil walks alongside the river.
Holiday home which offers a children's playground,views of the garden, an indoor swimming pool, a sauna and free WiFi.
With bar, restaurant and a terrace this property has recently been refurbished to a very high standard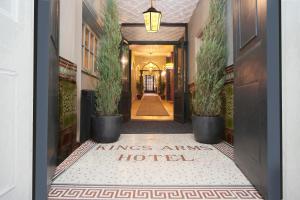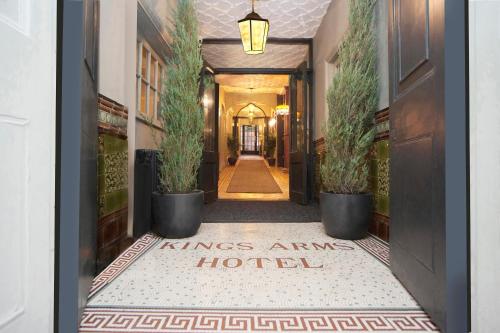 Located 13 km from Dorchester this holiday home features a pool, barbecue and children's playground.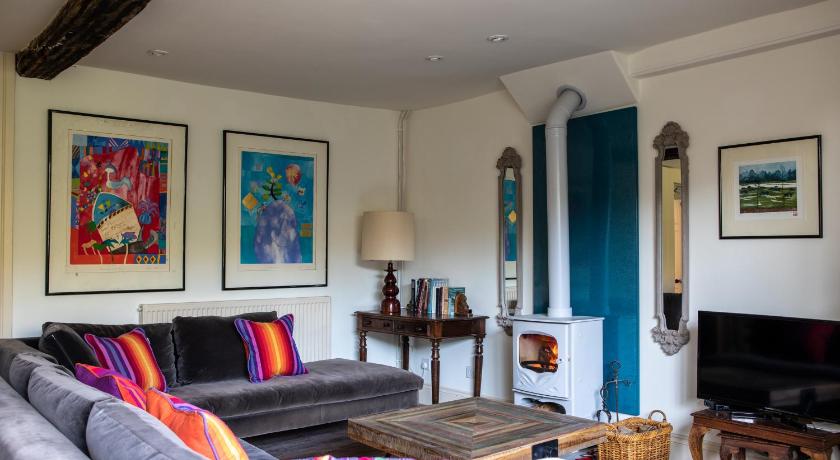 Christchurch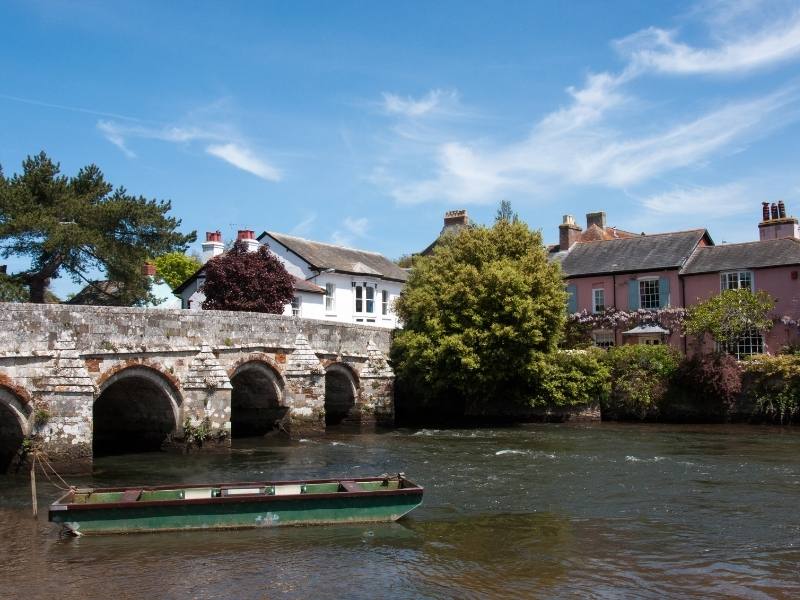 Christchurch boasts fine family-friendly and award-winning beaches close to hand, including Southbourne Beach, Avon Beach, Hengistbury Head Beach, and a little farther afield, Boscombe Beach. The stretching Mudeford Sandbank is a prime place for fun days at the seaside, and you can hop on the ferry for a trip around the scenic Mudeford Bay. For fun in the water without the sand in your shoes, check out Splashpark.
Various watersports are available, like kayaking and paddle boarding. Go boating along two rivers and explore two historic quays. The natural Christchurch Harbour is a hive of activity with terrific vistas.
The countryside is easy to reach too, with excellent walking and cycling opportunities. Spend wonderful days in nature in the nearby New Forest National Park, and watch diverse wildlife in the many nature reserves just outside the town. You'll find splendid golf courses in the locale too.
Explore the ruins of the 11th-century Christchurch Castle built within the walls of an earlier Saxon fortress, and soak up the historic vibe at Priory Church. Believed to be one of the longest churches in England, the Priory is one of just a few monastery churches not to have been destroyed during the reign of Henry the Eighth. The nearby Highcliffe Castle is an elegant 19th-century building perched atop the cliffs.
Exbury Gardens and Steam Railway is sure to delight little ones, while the Adventure Wonderland offers heaps of fun for people of all ages.
Subterranean tunnels lie under the town's streets, once used by smugglers and pirates. Today's visitors, however, won't run into swashbucklers. You'll find, instead, plenty of bounties from the sea on local menus, cafes selling decadent cream teas, traditional pubs, a lively weekly market (held each Monday), modern shopping, and a variety of accommodation options to suit all tastes – all within around a half hour drive from Southampton in the neighboring county of Hampshire.
⭐️⭐️⭐️⭐️
Features a 2 AA-Rosette restaurant and a luxury modern spa.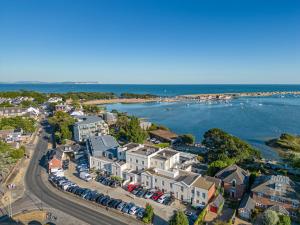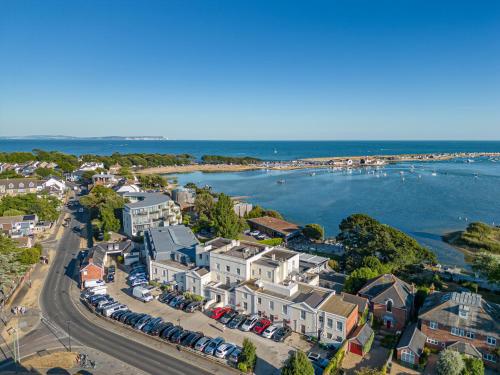 ⭐️⭐️⭐️⭐️
Offers luxury river-facing suites with a chic and modern design
With unique, individually designed bedrooms and a popular local restaurant.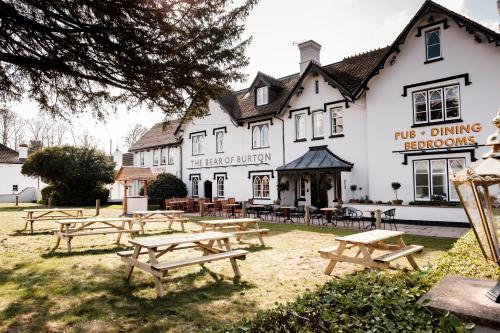 Sherborne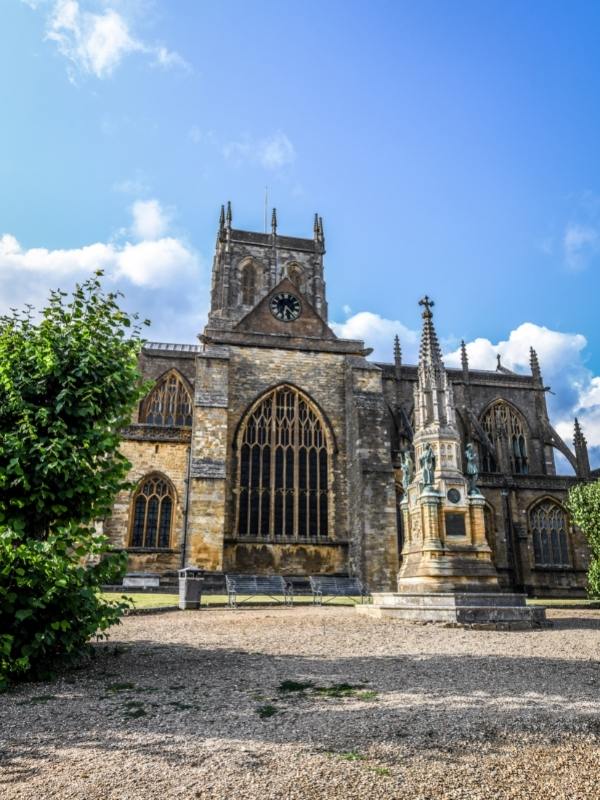 A quaint market town on the banks of the River Yeo, Sherborne is located inland in Dorset. Steeped in history, it remains an awesome destination for anyone who loves walking around bustling markets and hunting for great buys.
Every Thursday morning the Church Hall hosts the Country Market. Also held on Thursdays (and Saturdays), Pannier Market on the Parade draws a sizeable crowd. Do you love reading? If so, check out the Book Fair that takes place on the third Saturday of each month. Search for rare or unusual items at the monthly Antiques and Flea Market on the fourth Saturday of the month, and pick up fresh local produce at the Farmers' Market on the third Friday of every month. Want even more retail therapy? The independent shops along the aptly named Cheap Street are great for window shopping and, of course, buying.
The town sits in the shadow of a ruined 11th-century castle, which lends a rather romantic air to the streets. The old castle is in contrast with the newer Sherborne Castle.
Sherborne Castle (the newer one) was constructed in the late 16th century by Sir Walter Raleigh, a famous explorer, writer, soldier, and spy. Today, the castle showcases various designs from several hundred years of English history, and it's filled with beautiful furnishings and artworks. The gardens are well worth a stroll, and you can relax in the tea room.
The Abbey Church is another significant historic landmark. Founded in the first century AD, the present building has sections that date as far back as the mid-1000s. The glorious church features several architectural styles, a testament to its long history at the heart of the local community.
Other historic hotspots around the town include the delightful almshouses near the abbey, the 18th-century schoolhouse, traditional pubs, and a number of buildings from the Georgian and medieval periods.
Apartment consisting of 1 separate bedroom, 1 bathroom and a living room.
Modern accommodation in a farm building with original period features.
Boasting a restaurant, bar and views of city and situated 1.1 km from Sherborne Old Castle.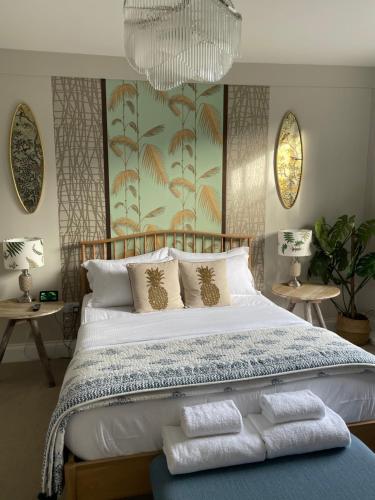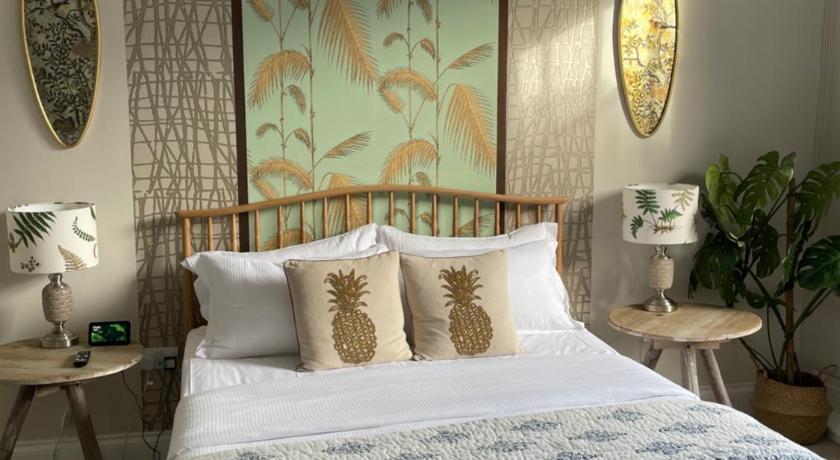 Evershot
Located inland almost halfway between Dorchester and Yeovil, Evershot is a lovely Dorset village. It's the source of the Frome River and has a long literary association. Indeed, it's a must-visit for fans of novelist Thomas Hardy.
Visiting Evershot is like taking a journey back in time, with little having changed since the days when Hardy (1840-1928) included the village in many of his works. That said, you'll still find a good selection of modern amenities for a comfortable getaway.
Call by places associated with Tess of the d'Urbervilles, one of Hardy's most well-known works. Tess Cottage is thought to have been where the literary heroine paused to eat and drink, and the Acorn Inn is widely believed to have been the inspiration behind the fictional Sow and Acorn.
There are a couple of historic sites in the village, including the charming St. Osmund's Church and St. John's Well. Nearby, Deer Park and Melbury Park are ideal for a few hours in nature. The mysterious Cerne Giant, a naked male figure carved into the chalky hillside, is just a short drive to the east.
⭐️⭐️⭐️⭐️⭐️
Features luxurious rooms, a leisure centre and an award-winning restaurant.
Award-winning 16th-century inn. A full English breakfast is served each morning.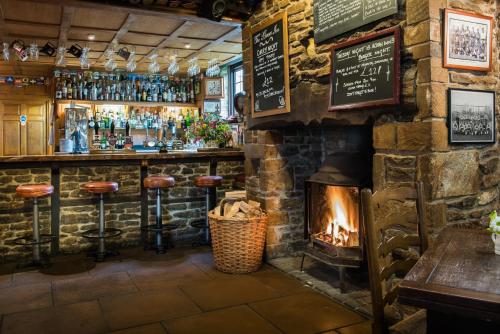 Dog friendly B&B with garden, free WiFi & excellent breakfast
Resources to help you plan your visit to Dorset