Are you considering a road trip around the UK or simply want to hire a car for a few day trips? Haven't driven in the UK before? We have you covered – read on for our top tips and things to know before you arrive.
One option to get around the UK is to hire a car and plan a road trip. Whilst we love travelling to the UK by train we have to admit that there can be some advantages to renting a car.
Renting a car will give you the flexibility to explore areas which are harder to get to via train (such as the Cotswolds) plus you don't have to worry about timetables, getting to and from train stations or carting heavy luggage around. The obvious downsides are driving on the left if you are not used to it, the difficulties of finding parking, navigating busy roads, roundabouts & motorways plus the additional cost of rental cars and petrol on your holiday budget.
There are a number of considerations which we recommend thinking about before hiring a car in the UK. In this article, we will answer all the commonly asked questions and cover everything you need to know about car hire in the UK.
Things to consider when renting a car in the UK
1. Should you rent a car to get around the UK?
This will depend on your destination choices and personal preferences. If you are planning to spend your entire UK holiday in London you won't need a car to get around. Even if you plan to visit major cities such as Edinburgh, Cardiff and Glasgow in the UK you won't necessarily need a car as you can easily travel around the country by train.
If however you prefer the freedom of having a car, are intending to visit places not easy to get to by train, don't fancy carrying luggage from destination to destination or are up for a UK road trip then hiring a car may be the answer.
Good to know – If you don't like the idea of driving OR taking the train why not consider a group tour? There are some fantastic tours available – many of them cater for smaller groups. You can find a guide to the best group tours around the UK in 2003/4 here.
2. Car rental companies
Our Top Pick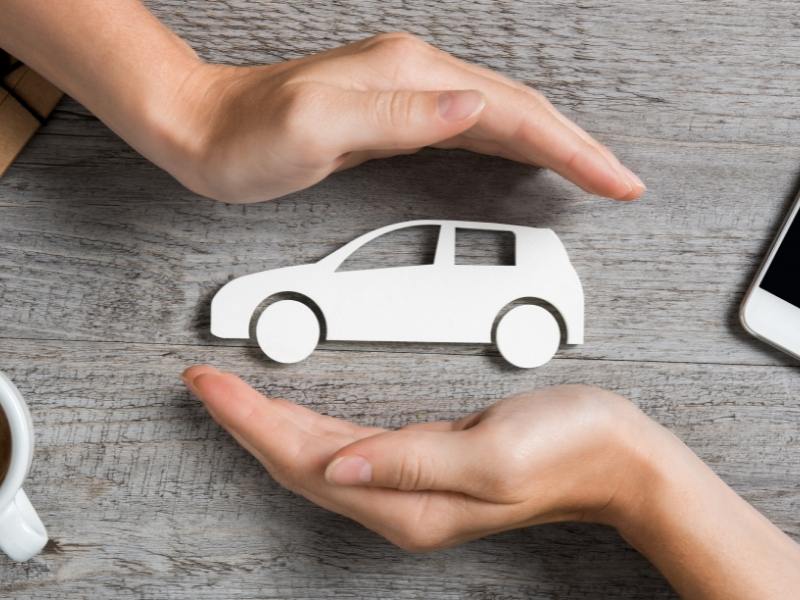 DISCOVER CARS

✔️ Compares 500 companies
✔️ Free cancellation
There is a multitude of car rental companies to choose from in the UK. Which are the best car rental companies? We recommend comparing prices and deals on Discover Car Rental to get the best rates before making your booking.
Discover Cars compare 500 companies including Hertz, Europcar and Avis in over 145 countries and offer free cancellation.
3. Who can rent a car?
There are some minimum age restrictions on car hire in the UK to be aware of.
You must be at least 21 years old to hire a car and have held your license for 1 year.
Drivers under the age of 25 may incur a young driver surcharge. Whether or not you are charged a fee also depends on the class of car and engine size.
Maximum age limits vary between 70 – 80 depending on the company.
Worried about driving in an unfamiliar country?
🚗 Are you planning a UK road trip this year? Are you worried about driving in the UK (on what is perhaps the opposite side of the road than you are used to?) Would you like to experience what is it like to drive on UK roads (urban and rural) before you go?
Well, now you can! Tripiamo is an excellent resource which provides an engaging and informative way to prepare through their online guides which include video lessons explaining things such as traffic rules or driving etiquette.
In addition, their 360-degree tours use real-life footage from British roads to enable you to experience and practice what it's actually like driving on UK roads before arriving.
You can find out more about the guides via the link below.
I recently interviewed the founder of Tripiamo for a podcast episode and was incredibly impressed with the resource that they have put together. You can find out more about Tripiamo's UK Driving and Motorbike Guide below!
4. When to book your car rental
We recommend booking your car well in advance, especially during peak season.
Most cars in the UK are manual transmission (stick shift) so if you prefer (or are used to) driving an automatic it is even more important to make your booking in advance.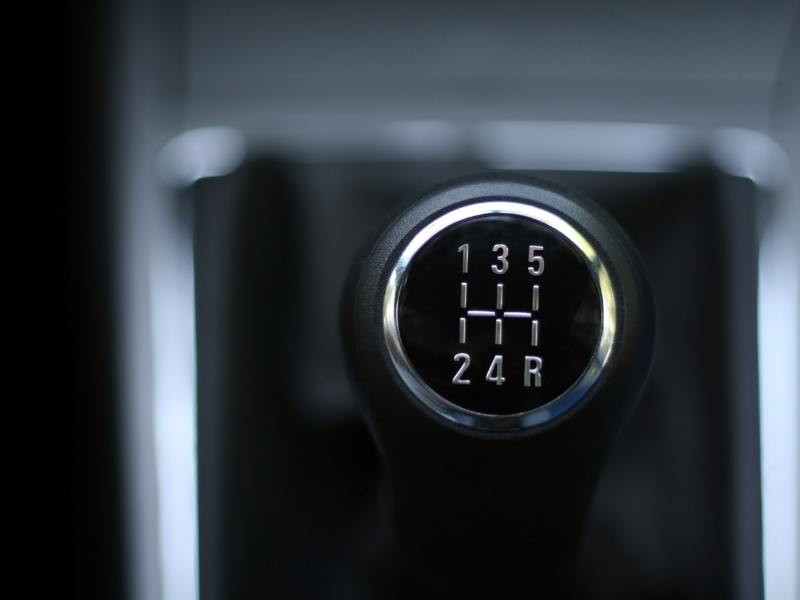 5. Choosing the right car for your trip
Manual or automatic transmission?
The default for most car rentals in the UK is a manual transmission. While automatic transmissions are available expect to pay significantly more for an automatic vehicle.
Note also that if your driving licence is for an automatic car only you will not be able to hire a manual car in the UK.
Good to know – there is generally less availability for automatics so book in advance to avoid missing out.
Consider the size of the vehicle
Bigger is not better when it comes to choosing a vehicle for your UK road trip. You may find that the cars are smaller than you are used to but with narrow roads and small parking spaces to manoeuvre into you may regret choosing a large car!
Consider how much luggage you will have with you so it can fit into the car boot (trunk) For example an Intermediate category vehicle on Autoeurope will take up to four medium-sized pieces of luggage.
It may be worth hiring 2 smaller cars rather than a larger minibus or people carrier if you are travelling in a large group. It really depends on your level of confidence driving on UK roads (and if 2 members of your group are happy to drive)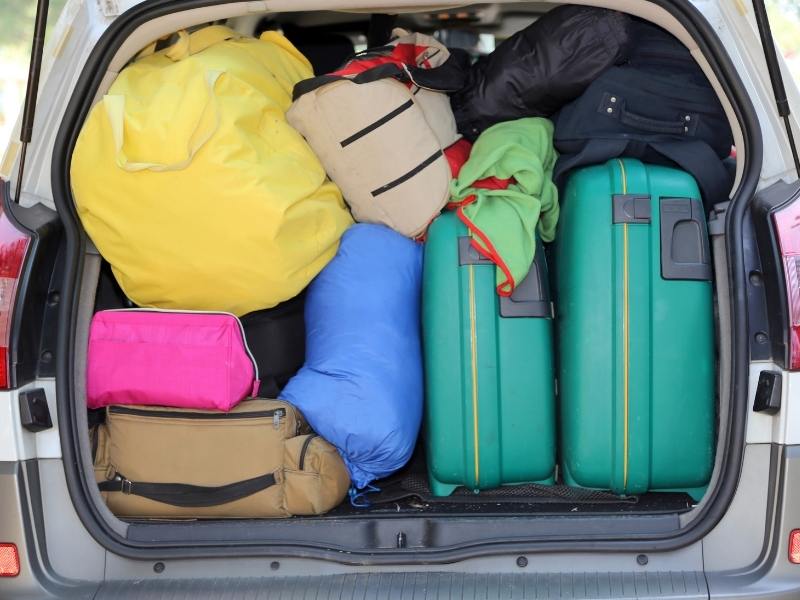 6. Where to pick up your hire car
Picking up your rental car at either an airport or train station is the easiest option.
One caveat to that is if you are flying into one of London's airports such as Heathrow or Gatwick and plan to head into London for a few days before setting off on your road trip.
In this case, we recommend waiting and picking up your hire car outside the city. Catch a train back to Heathrow or a train station along your intended road trip route and pick up your car there.
Please note – If you are planning to pick up (or drop off) your hire car on a Sunday you may discover that this is only possible at an airport as many companies are closed for the day. Plan your itinerary accordingly.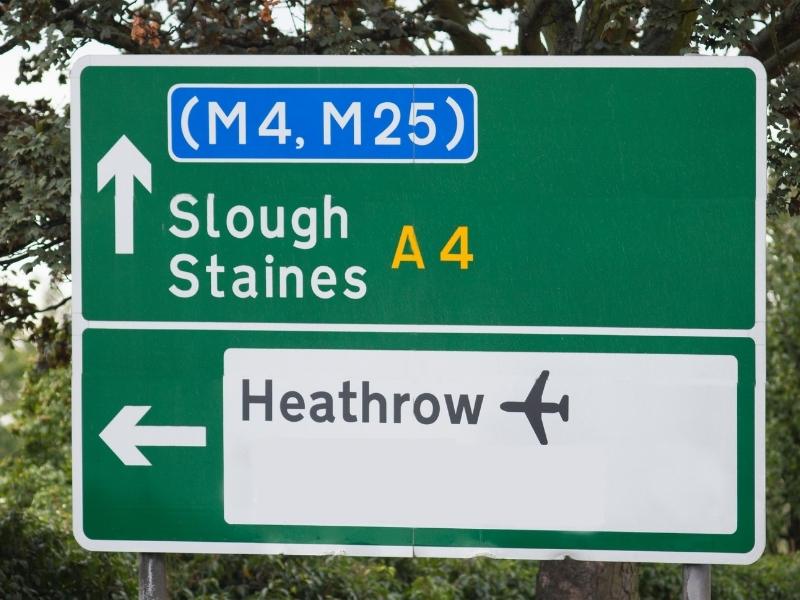 7. Paperwork & documentation for your rental car
If you hold a valid full driving licence from countries outside the UK, you are permitted to drive in the UK for up to 12 months. Note – Your licence should have been held for at least one year and be in good standing. You will also need to show your passport when picking up the car.
If you are staying longer than 12 months you will need to exchange your documents for a UK licence or pass a UK driving test after this time.
You must carry your valid driving licence with you at all times and produce it if requested by the police.
Although not a requirement to drive in the UK an International Drivers Permit may be useful to have (it is also recognised as an internationally recognized form of identification) and only costs US$20. An IDP can be obtained through the American Automobile Association or the American Automobile Touring Alliance
Australians can find out more information about obtaining an IDP on the Australian Automobile Association website. IDP's currently cost AU$42.
When picking up your car ensure that you have proof of ID (passport), proof of address, your driving licence, and a credit card for the security deposit.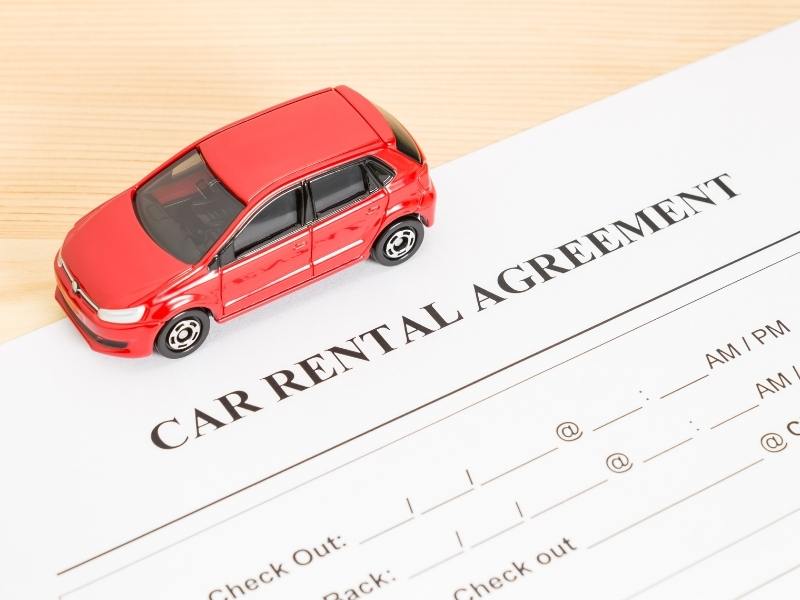 8. Check your insurance
To drive in the UK it is a legal requirement to at least hold Third Party Liability Insurance and this should be included with all rental cars. This covers damage to other vehicles and property BUT not damage to your own vehicle.
Collision Damage Waiver is insurance that reduces the amount the driver would have to pay if there was an accident. This also typically includes theft protection in the case that your rental car is stolen.
Unfortunately while giving some peace of mind in the event of an accident or stolen vehicle most CDW and theft protection insurances come with an excess which can amount to a large sum. Most car hire companies offer additional insurance options to reduce this excess to zero.
Always make sure you check the terms and conditions of all insurances when you take them out so you understand what you are and aren't covered for.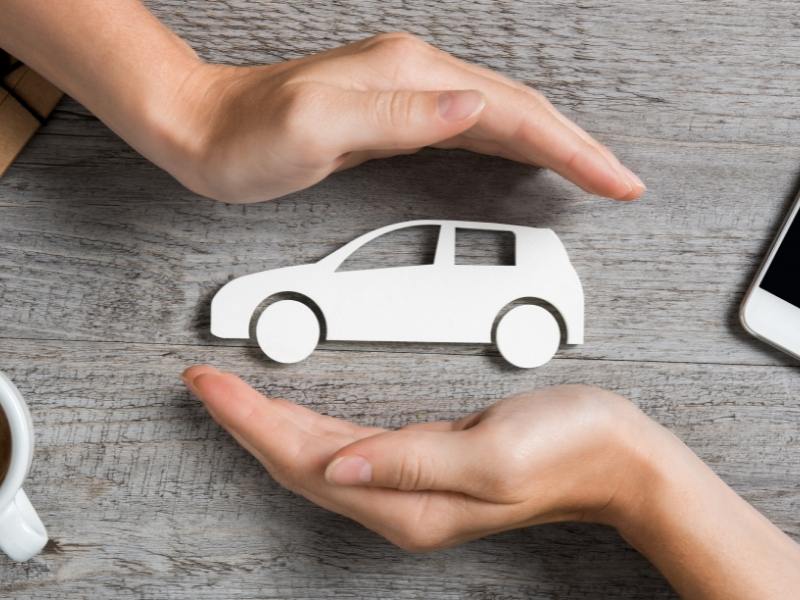 9. When renting a car in the UK learn the rules of the road
These are the key facts to know about driving in the UK
Check each section below for specific tips about driving in London, England, Scotland, Wales and Northern Ireland.
Drive on the left side of the road.
Overtake on the right side of the road.
Speed limits are

City: 30mph/48kph
Open Roads: 60mph/96kph
Motorways: 70mph/112kph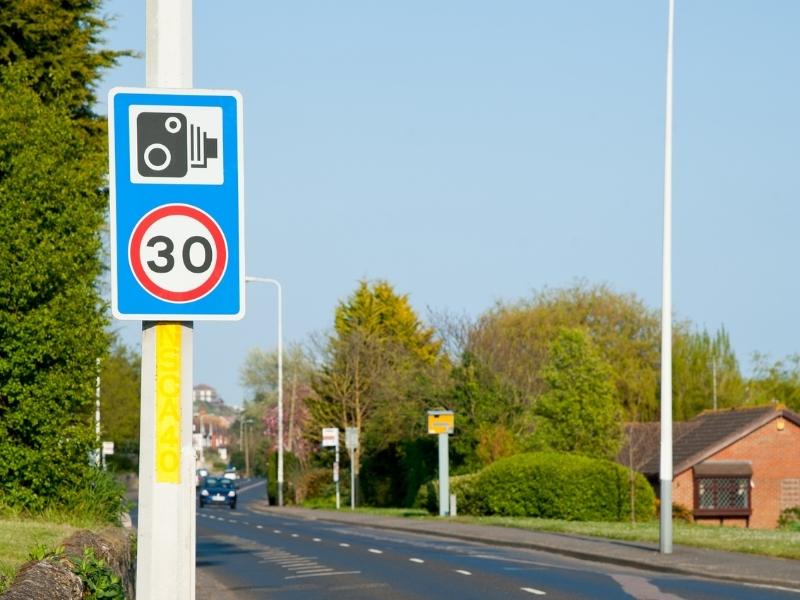 Distances on signs are in miles and speed limits are measured in miles per hour.
There are 3 main road types in the UK

Motorways (indicated by the letter M eg M5, M25) Motorway signs are blue with white text. These are fast-moving and can be up to four lanes wide.
Primary roads (A & B) These are single or dual carriageways. Signs are green with white text.
Non-primary roads (A & B) These offer an alternative to the primary route. Signs are white with black writing.
Wearing a seatbelt is a requirement by law (for everyone in the vehicle) and children under the age of 12 must use a child seat.
Turning on a red light is forbidden in the United Kingdom – turning left at a red light is only permitted when there is a specific arrow designating that you may.
The blood alcohol content limits in England, Wales and Northern Ireland are 80 micrograms per 100 millilitres of breath. In Scotland, this is lower and is 50 micrograms per 100 millilitres of breath.
The use of a mobile phone while driving is prohibited (with the exception of a hands-free system)
Gasoline is called petrol in the United Kingdom. Many petrol stations particularly those attached to large supermarkets such as Tesco and Sainsburys or alongside motorways are open 24 hours. Note that petrol is sold by the litre. Ensure you don't put the wrong fuel in your rental car so double check before you put petrol/diesel in to ensure you have the right fuel!
Driving laws in the United Kingdom are dictated by the Highway Code which applies to anyone that may be on the road. Access a digital copy of the Highway Code here.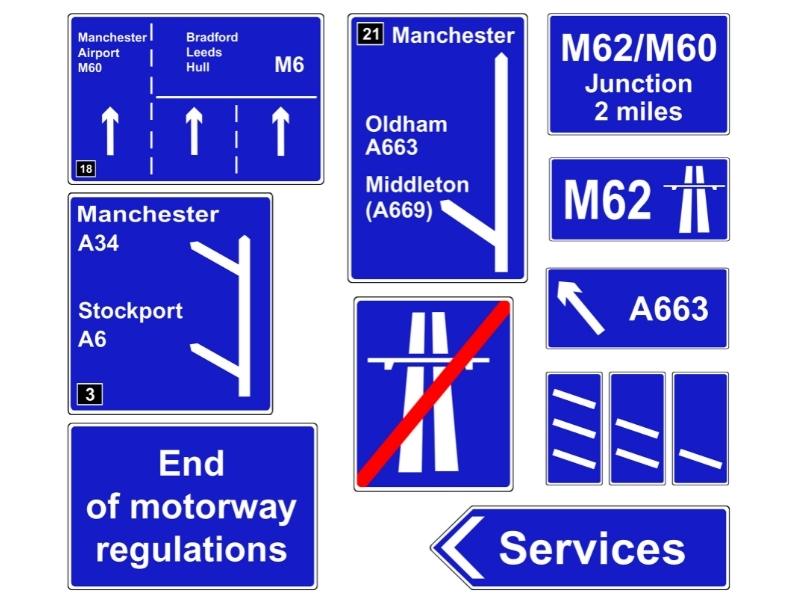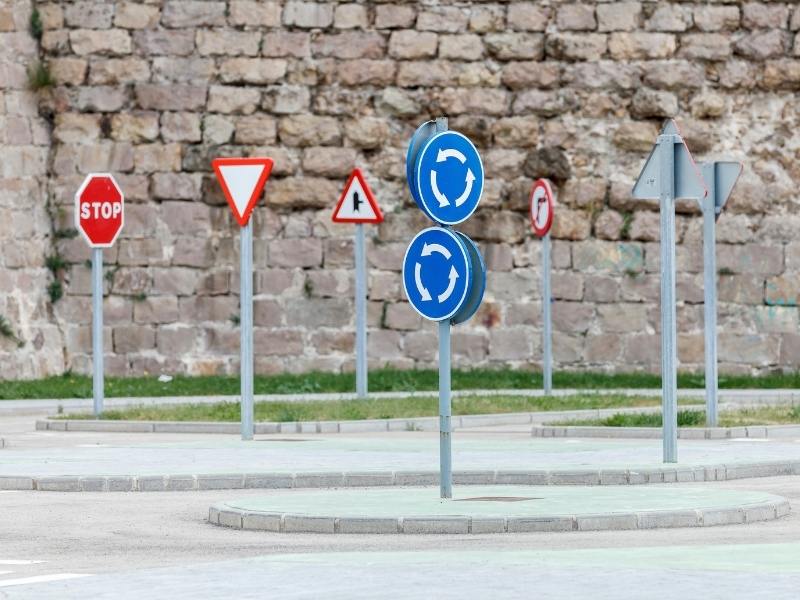 Additional tips for driving in London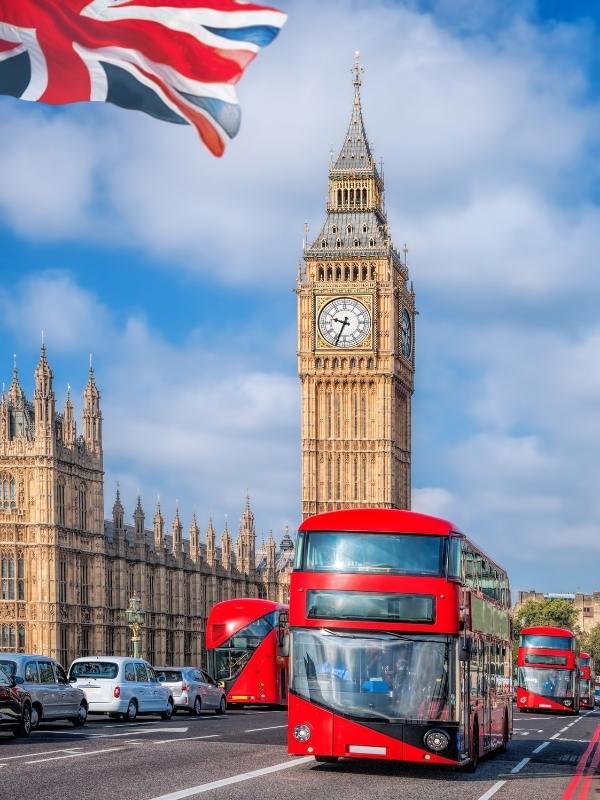 This section will be short – our recommendation for driving in London? Don't
Why? You don't need to – there are so many ways to get around central London so you won't need a car. Read our guide to getting around London.
It is crazy busy. Buses, cabs, cyclists, and SUVs belonging to the rich and famous clog the roads. You won't get anywhere fast.
The Congestion charge? Basically fees you have to pay to be stuck in traffic.
Parking? Good luck.
Additional tips for driving in England
Avoid driving in city centres if possible as many have one-way schemes which are pretty complicated and stressful to try to navigate. Durham also has a congestion charge similar to that in London.
Pay attention when driving in narrow country lanes. In Cornwall, many lanes are hedged too so you can't see what is coming so always stick to speed limits and be prepared to stop and move over.
Main motorways?

M1 – Runs north to south along the east from London to Yorkshire (then becomes the A1(M)
M6 – Runs north to south along the west from Leicestershire to the Scottish borders.
M25 – London's orbital motorway
M5 – Main motorway through the South West
Additional tips for driving in Scotland
When driving on rural roads in Scotland, pay attention to any livestock (sheep/ cattle) or wild animals on the road.
On single-lane roads keep an eye out for passing places that enable cars to pass each other safely. The expectation is that the car nearest the passing place (they are on both sides of the road) will pull in to let the other person pass.
Always check the weather forecast before setting out especially in the colder when snow and ice may impact your plans.
Drive slowly – enjoy the views.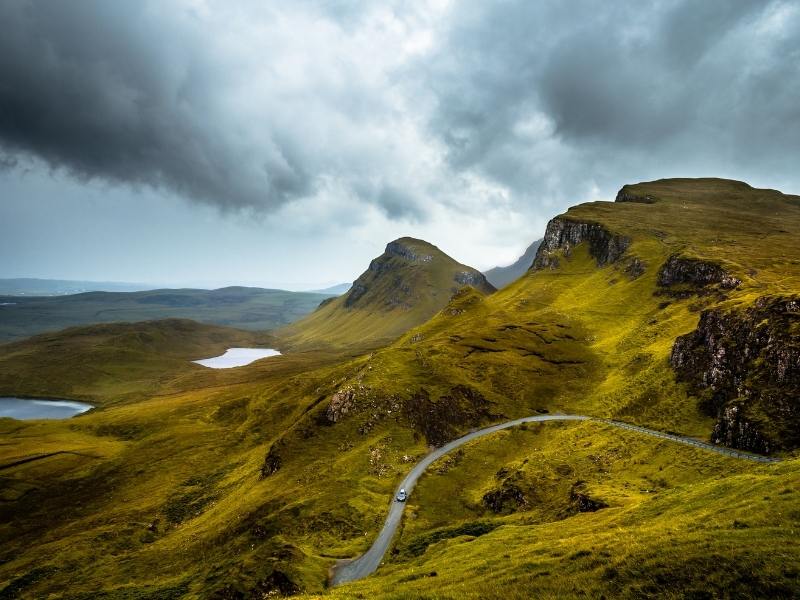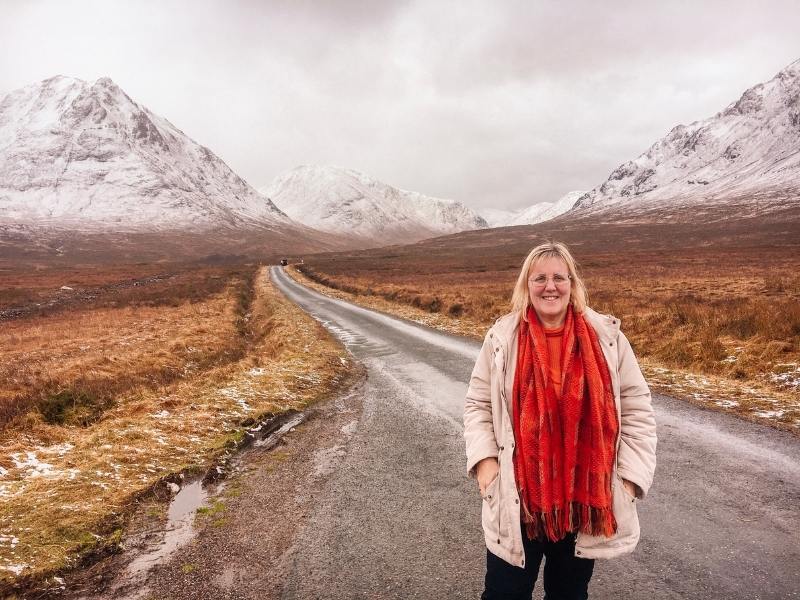 Additional tips for driving in Wales
As with Scotland pay attention to any livestock (sheep) that may be on the roads.
Signs and road signs are written in both Welsh and English in Wales.
There are lots of narrow roads and lanes so stick to speed limits and pay attention to the road.
Roads are slower in mid and north Wales due to the mountainous terrain so leave enough time for your journey.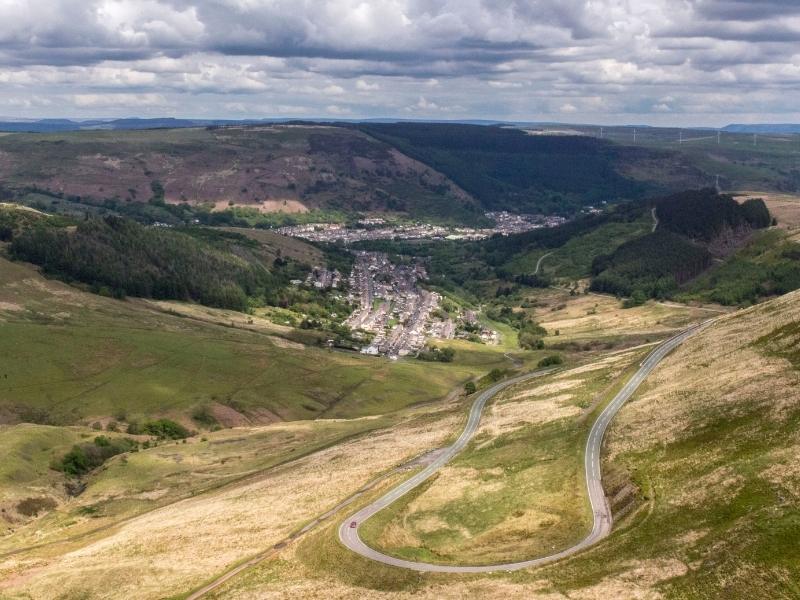 Tolls
There are a total of 23 toll bridges and tunnels in the UK e.g. the Tyne Tunnel in North East England and the Humber Bridge in Yorkshire.
There is also one major toll road in the UK – the M6 Toll in the West Midlands.
Congestion charges are not only found in London – the northern city of Durham was the first to introduce them.
Roundabouts
Roundabouts are a common feature on UK roads. The main things to remember when approaching a roundabout are that traffic flows clockwise and that traffic already in the circle have right of way.
On your approach signposts will indicate the layout and road exits off the roundabout so pay attention to ensure you are in the right lane to be able to take your chosen exit road. Lane markings will also assist you.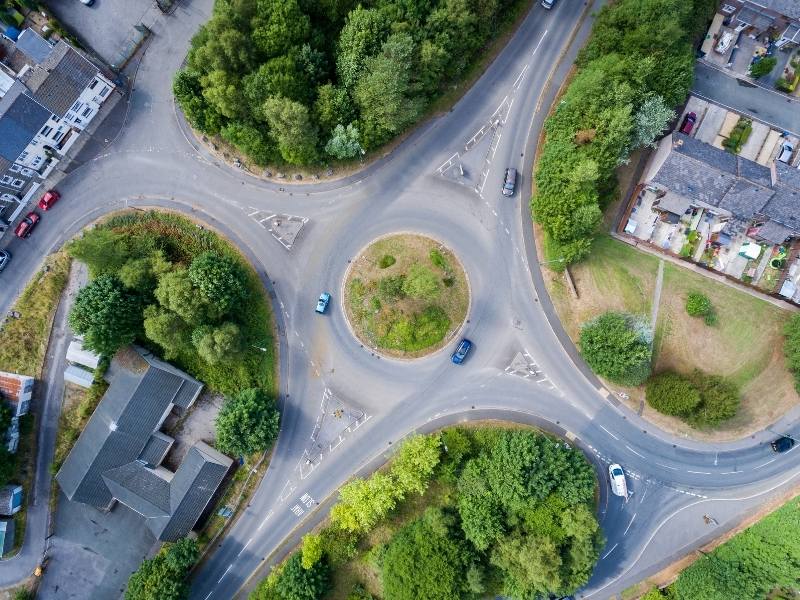 Speed cameras
Speed limits are signposted and in miles per hour. Overhead electronic signs on motorways will indicate if there is a change in speed limits due to road conditions. For example, if there is heavy rain, black ice or congestion ahead the speed limits will be reduced.
You will see speed cameras like the one below in use across the UK and speed limits are strictly enforced.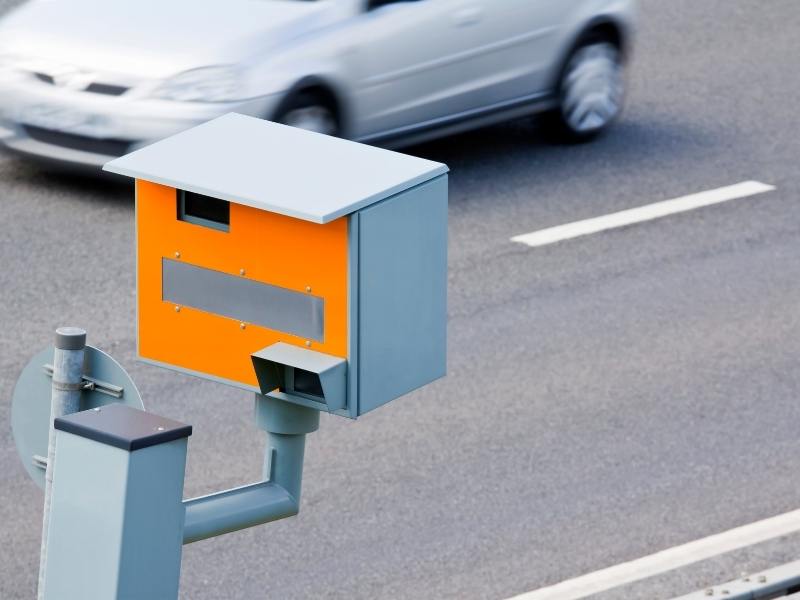 Parking
Parking in cities can be extremely difficult though most do have short or long stay car parks. It is often better to find out if the city has a Park and Ride* scheme if you are visiting for the day (eg Durham and York ) or choose accommodation with free parking if you are staying for a night or two.
*A Park and Ride scheme enable you to park in a car park outside the city and catch a bus into the city centre.
When parking ensure you check the road markings first. Double yellow lines indicate no parking at any time. A single yellow line indicates parking is allowed BUT there will be restrictions such as no parking from Monday to Saturday during work hours – make sure you check signs which will explain what you can and can't do.
Many parking areas will have a Pay and Display machine. Use a credit card or cash at the machine to pay for a time-limited period. Ensure to place the sticker on your dashboard.
Make sure that you return to your vehicle within the time indicated or you may face a hefty fine, a clamped car or even that your car has been towed away.
We recommend always carrying some cash for parking meters.
Good to know – Download the app parkopedia for information about parking spaces in cities across the UK including length of time, costs and availability.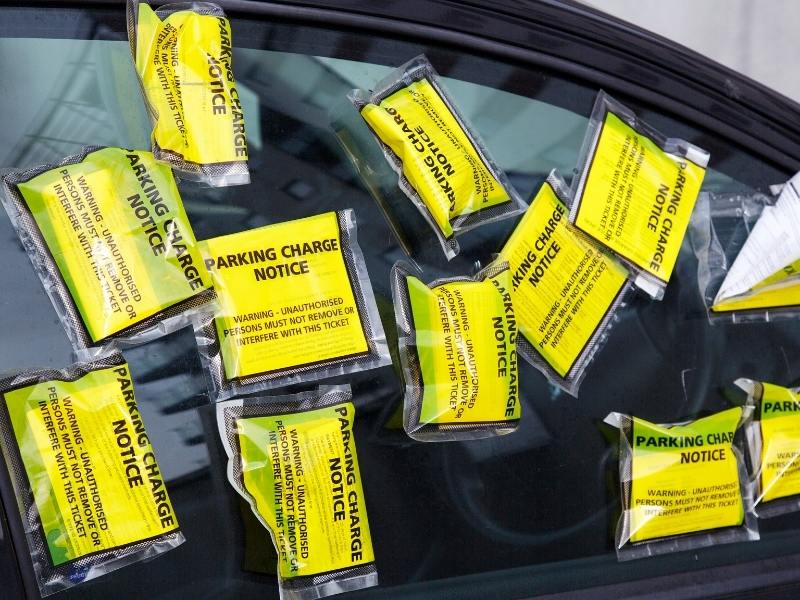 Motorway service stations
If you are planning to drive on UK motorways you will definitely experience the great British motorway service station!
Stop off for a rest break, snacks, petrol or simply to stretch your legs. There are over 158 motorway service stations across the UK with the largest of these situated at Cobham on the M25.
Look out for blue signs on the motorway indicating distance to the nearest services.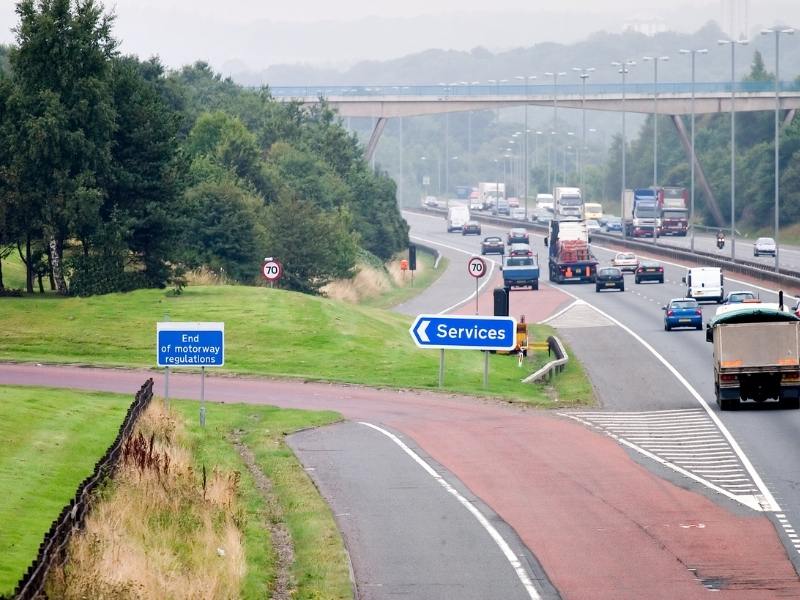 11. Calculate the costs of renting a car in the UK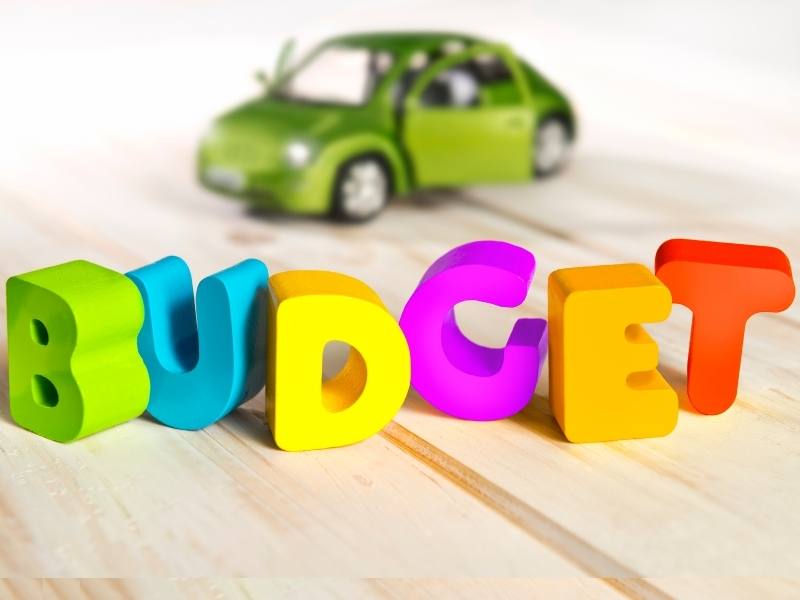 When calculating your UK trip budget don't underestimate the cost of car hire. Things to consider include
One way fees – If you are picking up your hire car from one destination and leaving it another there is the possibility that you will be charged a one-way fee. Check this out at the time of booking. We recommend Rentalcars.com because they compare 900 companies including Hertz, Europcar and Avis at over 60,000 locations and have a price match guarantee.
Gas/petrol – Petrol is not cheap in the UK (in July 2021 the average cost is £1.26 per litre of petrol and £1.30 per litre of diesel. Petrol stations attached to supermarkets such as Sainsbury's, Tescos and Asda generally offer cheaper prices than branded petrol stations such as BP or Shell.
Extras such as hiring a GPS or child's car seat
12. Picking up your hire car
On the day you pick up your hire car remember to take all your documentation.
Check the type of fuel required and make a note! (We have had friends who have filled up their rental car with unleaded petrol when it was a diesel – a costly error) Also, check if the car needs to be returned with a full tank.
Check the car thoroughly. We take a video on our phones and check for any signs of damage inside and out before we accept the vehicle. Also, don't forget to check the tyres.
Check the mileage policy (we also take a photo of the car's mileage at this point) so you know how many miles are included in the rental period.
Check if roadside assistance is included and note the telephone number.
Check the contract, insurance, terms and conditions and any charges that may apply.
Before driving off spend a few minutes familiarising yourself with the controls in the car such as the indicators, windscreen wipers and handbrake. I once sat in a hire car in an airport for 10 minutes trying to figure how to get the car to actually start so it is worth asking for assistance with an unfamiliar car!
Ensure you have a physical road map of the UK with you. Some more remote parts of the country do not have great phone reception so it is always worth carrying a map with you. Check out our recommended maps and books here.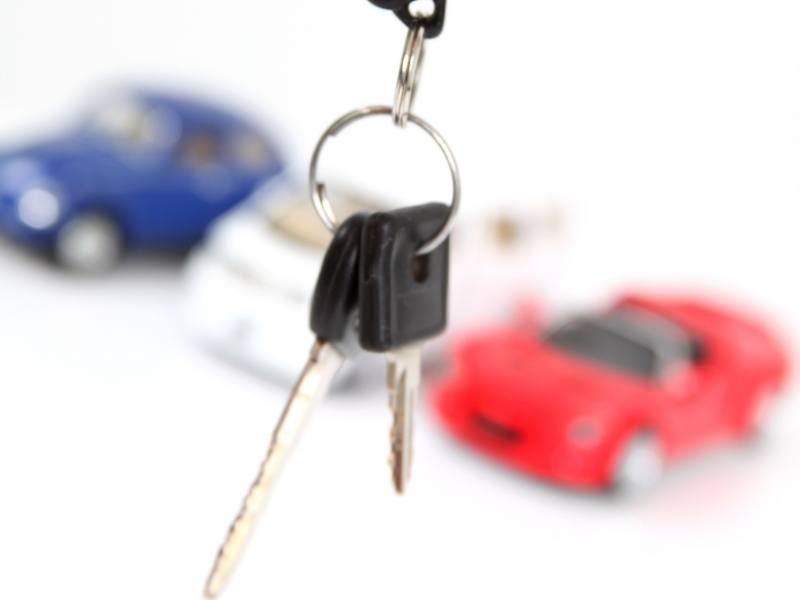 13. Out and about in the UK
Plan your daily journeys as much as possible so you are familiar with the route. We recommend having access to a physical road map as well as a GPS or phone navigation system.
If you are heading into a city it may be easier to park at a nearby train station and catch the train into the city centre. Or check if the city has a Park & Ride scheme. Cities like Durham, Bath, Canterbury, Bristol and Oxford have Park & Ride schemes.
The roads in the UK are some of the busiest in Europe and can be congested with traffic jams common particularly on popular routes during school holidays and peak times of day.
When planning a trip if possible leave earlier in the day and allow plenty of time.
Carry change for parking meters.
Don't leave valuables in sight in your car.
Stick to the speed limit.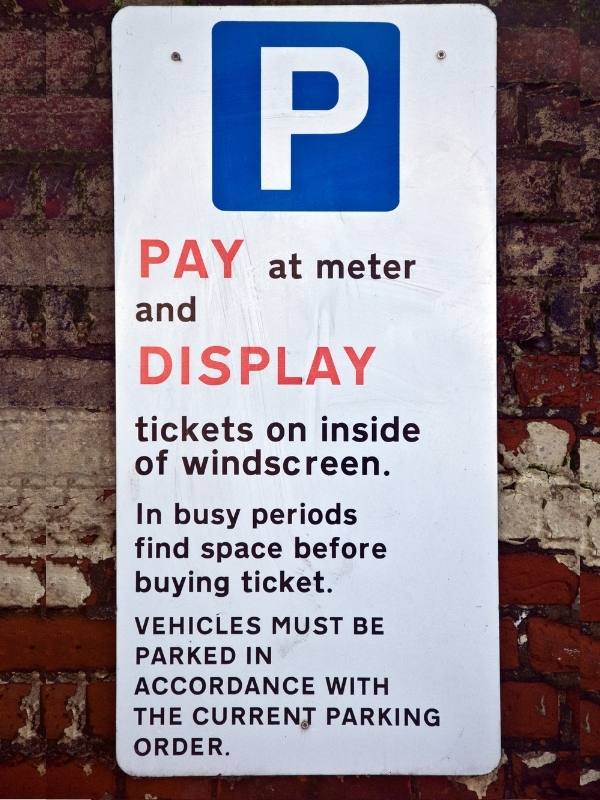 What to do if you are involved in a road traffic accident
Call the emergency services on 999
2. Ensure you are in a safe place away from the vehicle if necessary.
3. Take the details of any other vehicles involved in the accident (names, addresses, licence plates etc)
4. Call the car hire company to inform them of the accident.
14. Returning your hire car
On the day you return the hire car ensure that you fill up the tank with petrol, take a photo of the mileage and check the car for any damage.
We recommend taking a video of the interior and exterior of the car as this will include the date and time if needed.

Plan your UK trip
Read more to help plan your trip