Our Dorset Jurassic Coast Travel Guide includes recommended places to visit and things to do, accommodation options, tips and more for this beautiful part of England. Everything you need to plan your visit and essential reading for any visitor to Dorset & the Jurassic Coast!
PLAN YOUR TRIP TO DORSET & JURASSIC COAST
Located in the South West of England the Jurassic Coast stretches for 96 miles from Exmouth in East Devon to Studland Bay in Dorset. Declared a UNESCO World Heritage Site in 2011 the Jurassic Coast is a popular destination for both UK residents and visitors from around the world.
The coast is composed of rock containing the fossilised remains of flora and fauna from the Triassic, Jurassic and Cretaceous periods. Rock falls over the years have exposed the fossils. Areas of particular interest include Lulworth Cove, Lyme Regis, Durdle Door and Chesil Beach amongst others.
Much of Dorset is designated as an Area of Outstanding Natural Beauty. Other attractions include the South West Coast path a popular long distance footpath and National Trail which stretches for 630 miles and passes through the Dorset and East Devon Coast (Jurassic Coast).
Main towns in Dorset (there are no cities in the county) include Lyme Regis, Weymouth, Poole, and Bournemouth (only the former are located along the Jurassic Coast though)
If you are considering a visit to Dorset & the Jurassic Coast you will find everything you need to plan your trip in this practical guide.
What you will find in this complete Dorset Jurassic Coast Travel Guide

Map of the Jurassic Coast
Things to do on the Jurassic Coast & in Dorset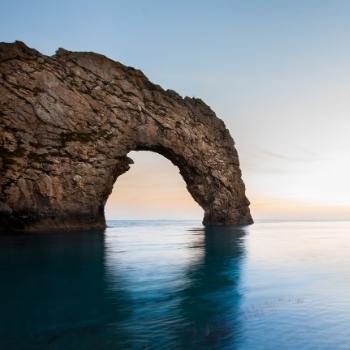 Best Places to visit in Dorset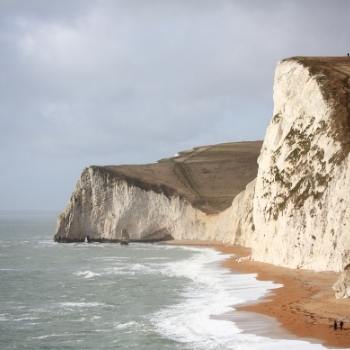 Jurassic Coast Road Trip Itinerary
Places to visit in Dorset and along the Jurassic Coast include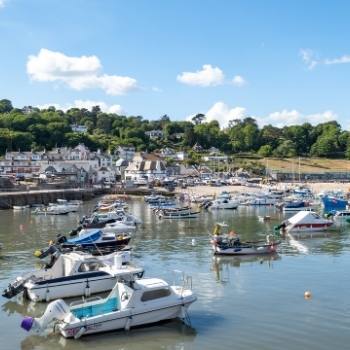 Lyme Regis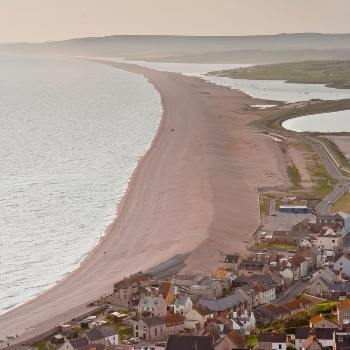 Chesil Beach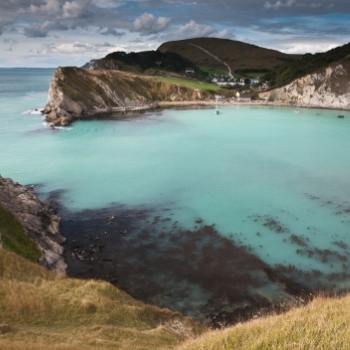 Lulworth Cove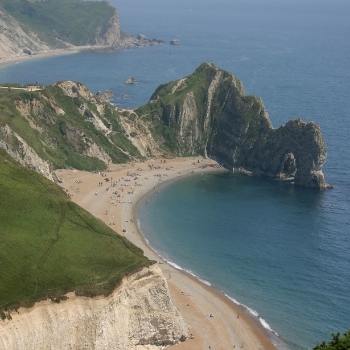 Durdle Door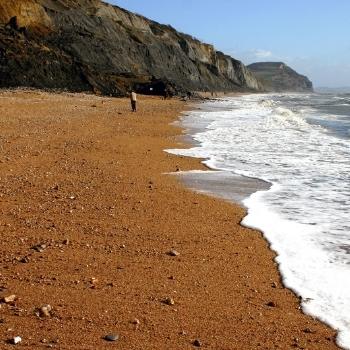 Charmouth Heritage Coast Centre & Beach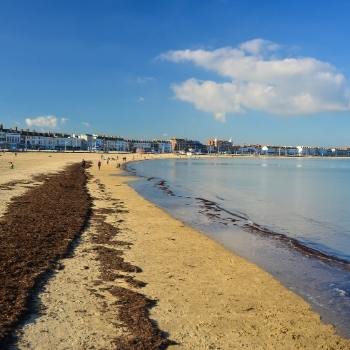 Weymouth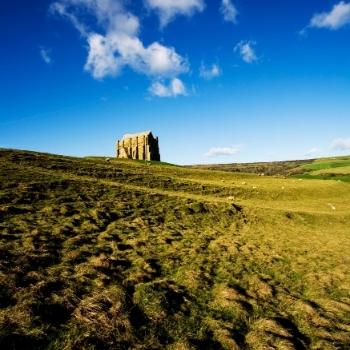 Abbotsbury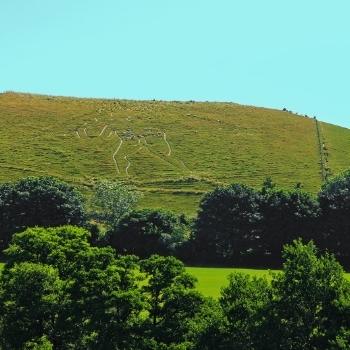 Cerne Abbas
Read more – 10 things to do in South West England
Accommodation in Dorset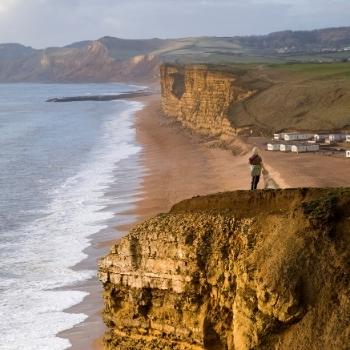 From holiday cottages to 5-star luxury hotels our guide to the best places to stay in Dorset contains a curated selection of the best accommodation.
Find more accommodation options in my Accommodation Guide for England.
How to get to Dorset Jurassic Coast from London
The Jurassic Coast is easily accessible from London. If you are based in the capital there are a number of options to get to the coast.
Option 1 – By car
The Jurassic Coast is located 130 miles to the south west of London.
Plan at least 2 hours 45 minutes to drive down to the coast from London.
Roads can be busy in summer especially on hot sunny days when the entire population will head down to the beaches along the coast.
Option 2: By train
Travel by train from London Waterloo to Bournemouth or London Waterloo or Paddington to Weymouth.
Travel by train from London Waterloo to Bournemouth or London Waterloo or Paddington to Weymouth.
Journey time is 3 – 4 hours depending on the train route you choose but the coast is perfectly manageable for a day trip in the summer months when daylight hours are longer.
Click here for train times and tickets.
Option 3: By bus
It is possible to take a bus from Victoria Coach Station to Weymouth. The journey takes approximately 4 hours.
This is the cheapest way to travel to the Jurassic Coast from London – if you are on a budget this may be your best option. Click here for coach times and prices from National Express.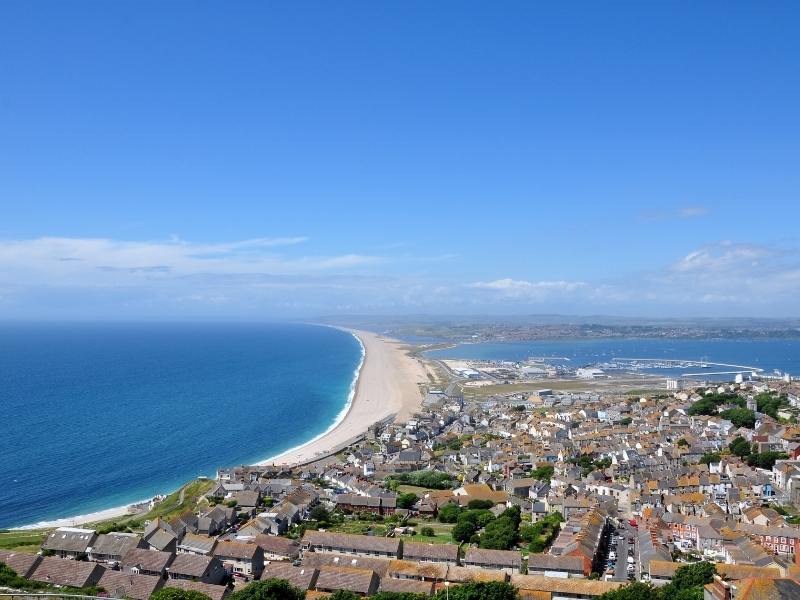 Experiences, tickets and tours in Dorset
With so many things to do and places to visit in Dorset, I recommend planning your itinerary and purchasing tours, tickets and experiences as soon as you can to avoid disappointment, especially during the busy summer months.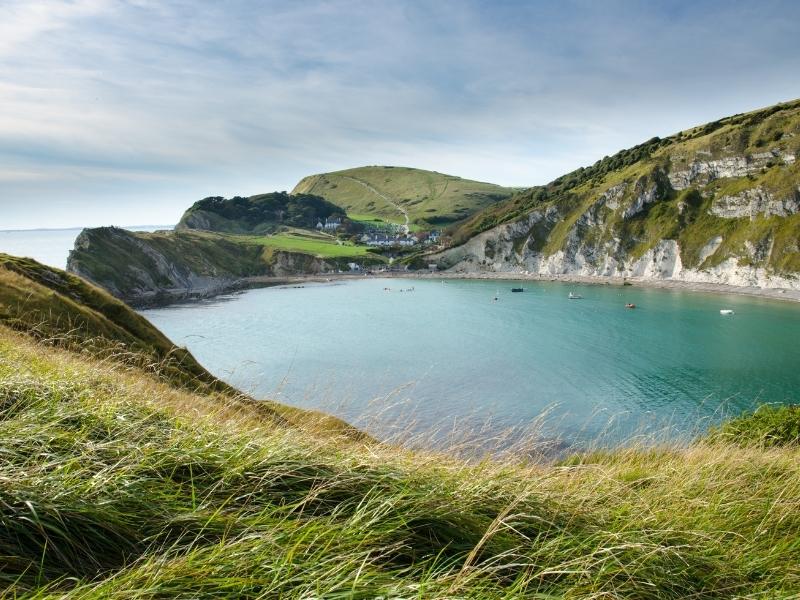 FAQ's & Tips for visiting Dorset and the Jurassic Coast
When is the best time to visit Dorset?
Dorset is a wonderful destination during the summer months with many outdoor activities to enjoy such as hiking and cycling, beaches to explore and festivals to attend.
However, Dorset is a pretty good destination all year round just make sure you check the weather forecast and pack accordingly!
What is the best way to get around Dorset?
The Jurassic Coast is perfect for a road trip. Enjoy the beautiful coastal scenery, quaint villages and towns, beaches and natural wonders at your own pace. Read more in our road trip itinerary for the Jurassic Coast.
Park and Ride schemes are available in Poole and Weymouth.
Tip – if you plan to drive the route don't forget to take cash for parking meters!
Alternatively, there are many walking and cycling routes across the county. While the famous South West Coastal Path includes the Dorset and Jurassic coast there are also many short walks to enjoy too.
For cyclists, the national cycle network has a number of routes that run through Dorset including Route 2 from Christchurch to Lyme Regis and Route 26 from Sherborne to Weymouth.
Bus services connect all the major towns. Check Traveline South West for timetables and fares.
There are 23 train stations on the national rail network in Dorset including 9 on the Great Western Railway network and 14 on South Western Railway routes. Find out more on the trainline.com
There are day tours available along the Jurassic Coast leaving from either Bournemouth, Poole or Weymouth.
Books to read about the Jurassic Coast
Planning your visit to England's South West
If you are visiting the South West of England take a look at these travel guides which also cover relevant destinations:
Looking for more inspiration for your travels in England? Check out my England Travel Planning Guide which has loads of ideas, tips and resources to plan your itinerary.