Our Devon Travel Guide includes recommended places to visit and things to do, accommodation options, tips and more for one of the most beautiful counties in England. Everything you need to plan your visit and essential reading for any visitor to Devon!
Let's plan your visit to Devon
Devon in England's south west is England's third-largest county and a top destination for British holidaymakers.
Boasting of two stunning coastlines (North/South), beautiful beaches, castles, historical treasures and quaint towns and villages it has something to appeal to every age group. It is a fantastic destination for families, couples, solo travellers.
Use the information in this guide to Devon to plan your very best trip. You will find everything you need in this article including a map of Devon, the very best things to do and see in Devon, where to stay in Devon and answers to frequently asked questions about visiting Devon.
What you will find in this complete Devon Travel Guide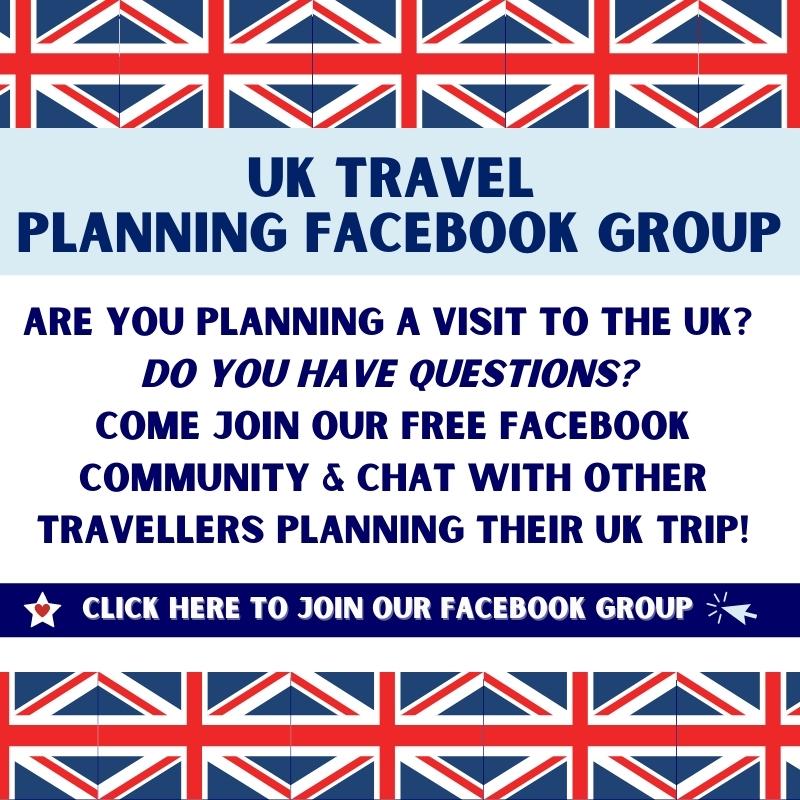 Devon Travel Guide – Map of Devon
FAQ's – Visiting Devon
When is the best time of year to visit Devon?
Devon is beautiful during all seasons and can be very busy in spring and over the warm summer months. Autumn is quieter and a great time to go – the crowds have disappeared, children are back at school but the days can be warm and the days still light well into the evening.
Average temperatures range from lows of 7/8 degrees in January to highs of 19/20 in the summer.
How long should I plan to spend in Devon?
If you are planning to visit Devon and Cornwall on a road trip I would recommend at least 10 days to enjoy the best of both counties. (Itinerary coming soon)
Devon is the perfect weekend destination from London and you can certainly fit many Devon tourist attractions into 48 hours including some of Devon's most iconic destinations such as Dartmoor National Park, Burgh Island and the Jurassic Coast (part of which is shared with neighbouring Dorset)
What are the very best places to visit in Devon?
You can find out more about the best places to visit in Devon in my complete guide. If you are planning must-do days out in Devon for your itinerary my choice of the best places & top 5 things to do in Devon are:
Enjoy the open moorlands, valleys and wildlife in Dartmoor National Park
Take a trip to Burgh Island (a tidal island with the exclusive Burgh Island hotel famous for its Art Deco architecture and links to Agatha Christie)
Explore the Jurassic Coast (you may discover fossils!)
Take a road trip around many pretty Devon villages including Lynton and Lynmouth, Woolacombe, and Beer.
Take a ride on one of the heritage railways such as the South Devon Railway or Linton and Barnstable Railway.
What traditional food should I try in Devon?
Yummy! So much delicious food to eat in Devon (especially if you love dairy) I highly recommend tantalising your tastebuds with the following:
Cheeses including Harbourne Blue, Vulscombe, Curworthy, Ticklemore and Friesla (there are more with equally wonderful names)
Devonshire Clotted Cream fudge
Potted crab
Devonshire Cream Tea
Ice cream
Pasty
Fish and chips
And if you enjoy gin you may be interested to know that the oldest working gin distillery can be found in Plymouth!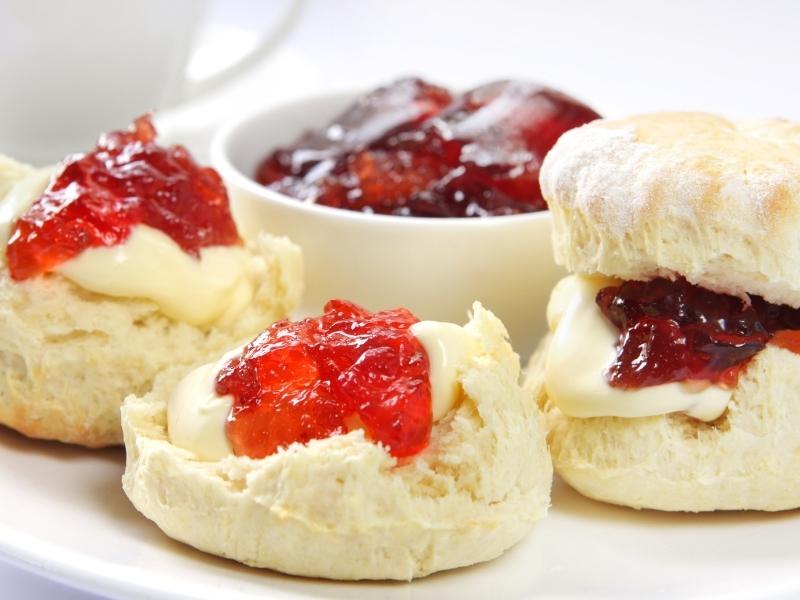 How to travel to Devon from London
Devon is located approximately 175 miles from London. There are a number of transportation options to get to Devon.
London to Devon by car – this will take 3 1/2 hours (beware of traffic in summer and holiday months!) You will pass Stonehenge on the way so be sure to book tickets if you want to stop off for a look around.
London to Devon by bus – National Express buses leave from Victoria Coach Station. Journey time is 5 hours to Exeter. Cost – £10 – 14
London to Devon by train – Take the train from Paddington to Plymouth. The journey takes around 2 1/2 hours. Pick up a hire car (check AutoEurope or Rental Cars) on arrival. Alternatively take a train from London Paddington to Exeter St David's to pick up a train to Barnstable. Barnstable is also where you can take the Tarka Line one of the UK's great scenic journeys. A new train line (the Dartmoor Line) opened up in November 2021 which runs trains between Exeter and Okehampton.
London to Devon on a group tour – see below for options.
Read – How to get around the UK – a complete guide to transportation (trains, planes and automobiles)
How can I get around Devon?
Hire a car – compare rates for the best deals – we recommend AutoEurope or Rental Cars
2. Public transport – It is possible (with planning) to travel around Devon using public transport such as buses, coaches and trains.
Great Western Railway operates in Devon and serves 270 destinations by train in the county. Check timetables and ticket prices with the trainline
Stagecoach runs the bus services between towns and villages in Devon. There are a number of bus passes available.
3. Cycle – Yes you can cycle Devon! There are routes to suit all ages and levels of ability. More information coming soon.
Best attractions, places to visit & things to do in Devon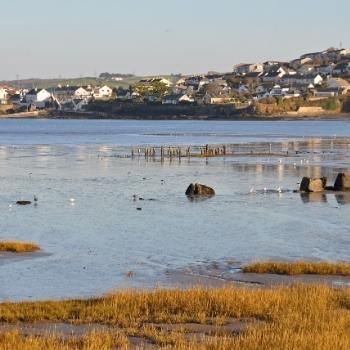 THINGS TO DO IN NORTH DEVON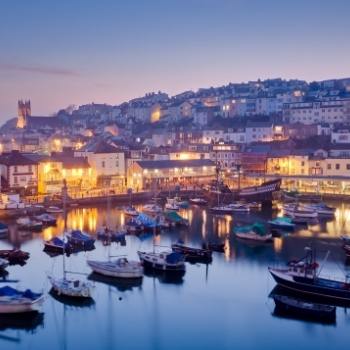 THINGS TO DO IN SOUTH DEVON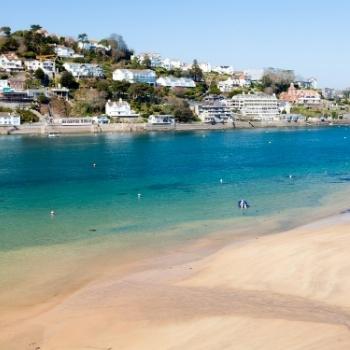 BEST DEVON ITINERARY
Places to stay in Devon
Find more special stays in my Accommodation Guide for England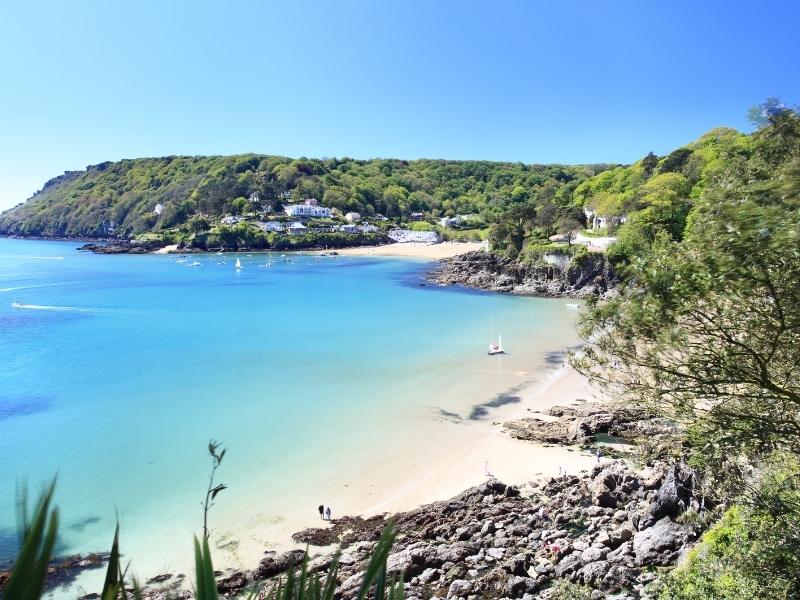 Best tours to Devon from London
Explore the best of the southwest of England on a 3-day tour from London. See the prehistoric stones of Stonehenge, drive along the fabled Jurassic Coast, venture into the wilds of Dartmoor, and visit the historic cities of Exeter and Bath.
Enjoy 5 days exploring Devon and Cornwall. Home to the legends of King Arthur, Celtic Kingdoms and Roman towns, stop at beautiful beaches and wild moorlands. Visit Norman cathedrals and extraordinary coastlines as you see this beautiful pocket of England.
Experiences, tickets and trips to book in Devon
Gliding Experience in Devon – Climb up to a height of one mile above the beautiful Devonshire countryside, on reaching this height we will stop the engine and peacefully glide back down to earth.
Life and times of Agatha Christie walking tour – The walking tour takes guests around Torquay's sea front, highlighting the places that played a part in Agatha's life and influenced her writing. You'll be walking in the steps of the world's greatest authoress!
Hot Air Balloon Flight from Exeter – Enjoy a Champagne Hot Air Balloon flight over the beautiful City of Exeter and surrounding Devon countryside. Take in the stunning English scenery as you float effortlessly through the sky. Minimum of two people..
Enjoy your visit to Devon
Looking for more inspiration for your travels in England? Check out my England Travel Planning Guide which has loads of ideas, tips and resources to plan your itinerary.
UK & London Travel Planning Group
Why not join my UK and London travel planning group on Facebook for more tips, inspiration and help from other travellers planning future travel to London and the UK.