This post may contain compensated links. Please refer to my disclosure here for more information.
Episode 9 – Planning a 12 week UK vacation (discover our tips and tricks)
In this episode discover how we planned our 3 month UK travel itinerary. We share our tips and tricks to help remove the overwhelm and help you put together your own itinerary (whether you are visiting for 3 months or 1 week)
Interviewed by Karen (a fellow travel writer and owner of the Smart Steps to Australia travel brand and community) I share our itinerary and how we decided (from the many places we wanted to go) what to include, the logistics behind choosing how best to get around the UK for specific destinations, my packing tips, choosing tours and accommodation plus tips on how to keep all your UK travel plans organised.
If planning your trip to London, England, Scotland, Wales or Northern Ireland is leaving you feeling overwhelmed this is the podcast for you.
Click the blue button below to listen:
This episode of the UK Travel Planning Podcast is sponsored by Surfshark VPN.
Click this link to get up to 83% off your Surfshark purchase + two months for free with selected Surfshark plans
Episode 9 – Show Notes
Topics covered in episode 9 include:
Our May travel itinerary to Scotland which includes visits to Edinburgh, Inverness and Oban.
Our June travel itinerary to the Lake District, the Cotswolds, Yorkshire, the Peak District and Bath. Plus day trips to Oxford, Cambridge and other destinations to be decided.
Our July travel itinerary to London and the South East, Cornwall and Devon.
Afternoon teas – a must-do in the UK with some suggestions of places to book in Edinburgh and London.
How to keep your travel planning organised from the moment you start the process to finalising your itinerary (including keeping track of all your bookings) with our UK Travel Toolkit.
Things to consider when putting together your own itinerary – areas of interest, particular shows or events, the weather at specific times of the year.
How to make the most of your time travelling the UK – considering stopping off in York for example if you are travelling by train from London to Edinburgh, saving time by taking the Caledonian sleeper train from London to Inverness, or considering driving routes that not only take you from A-B but include areas of interest along the way such as the Northumberland Coastal Route if you are driving up to Scotland.
When hiring a car is a better option than taking the train – the Cotswolds for example.
Accommodation options in the UK – we use booking.com for all our hotel and B&B bookings.
Different tours we have booked for our trip plus considerations when booking tours – choosing between a group tour or a private driver tour guide.
Where to eat in the UK and which places you need to book ahead.
Our number one tip when planning a visit to the UK? Our website, podcast, YouTube channel and Facebook communities are some of the best resources available for visitors to the UK planning their trip.
Places mentioned in episode 9 include
We have mentioned so many places in this episode it would be a very long list and most destinations are covered on this website. These are just a few:
⭐️
A transcript of episode 9 is available to read on our website here or click here to download a PDF version.
Useful resources
We also have some useful planning resources available to help you put together your very own UK itinerary.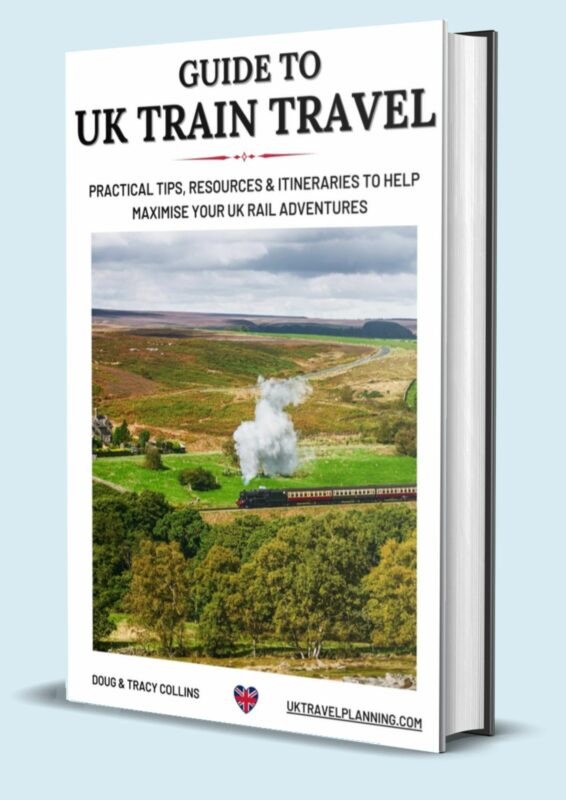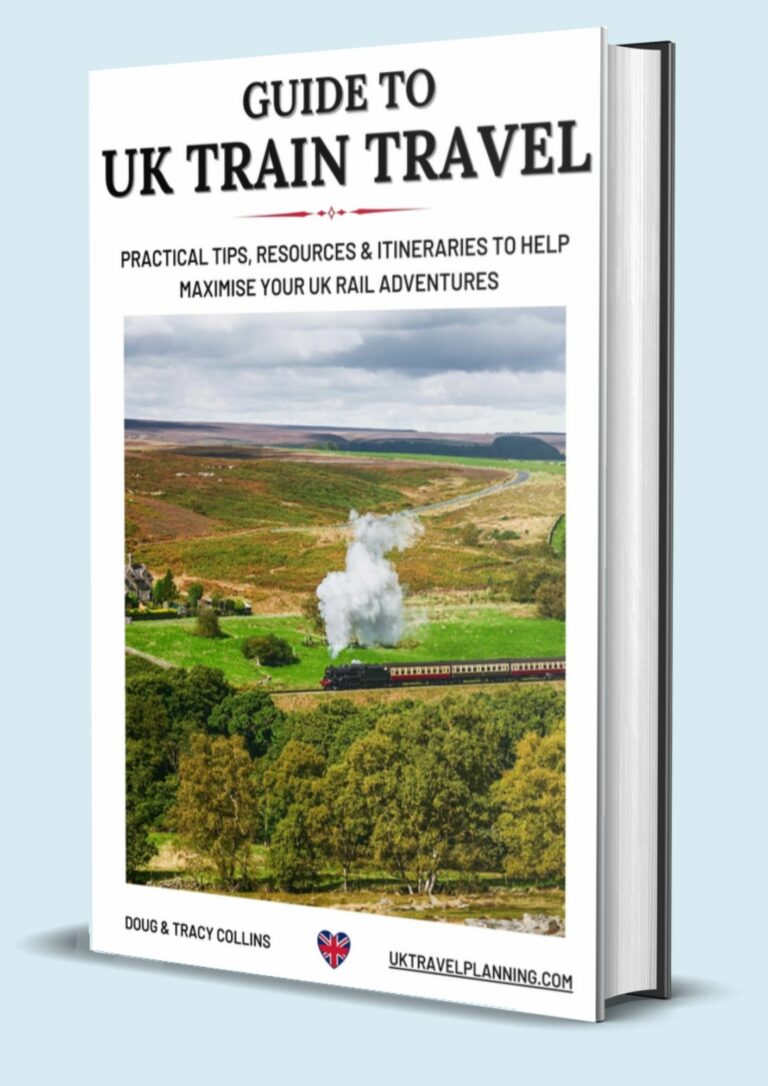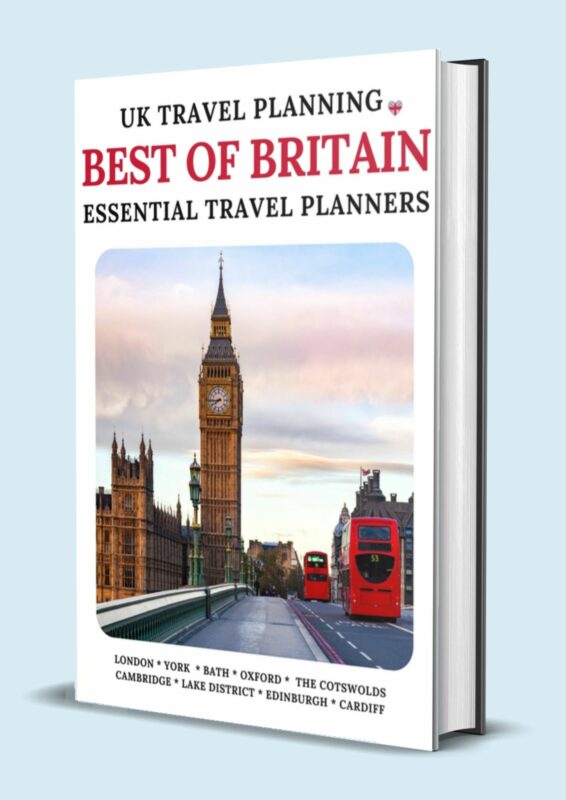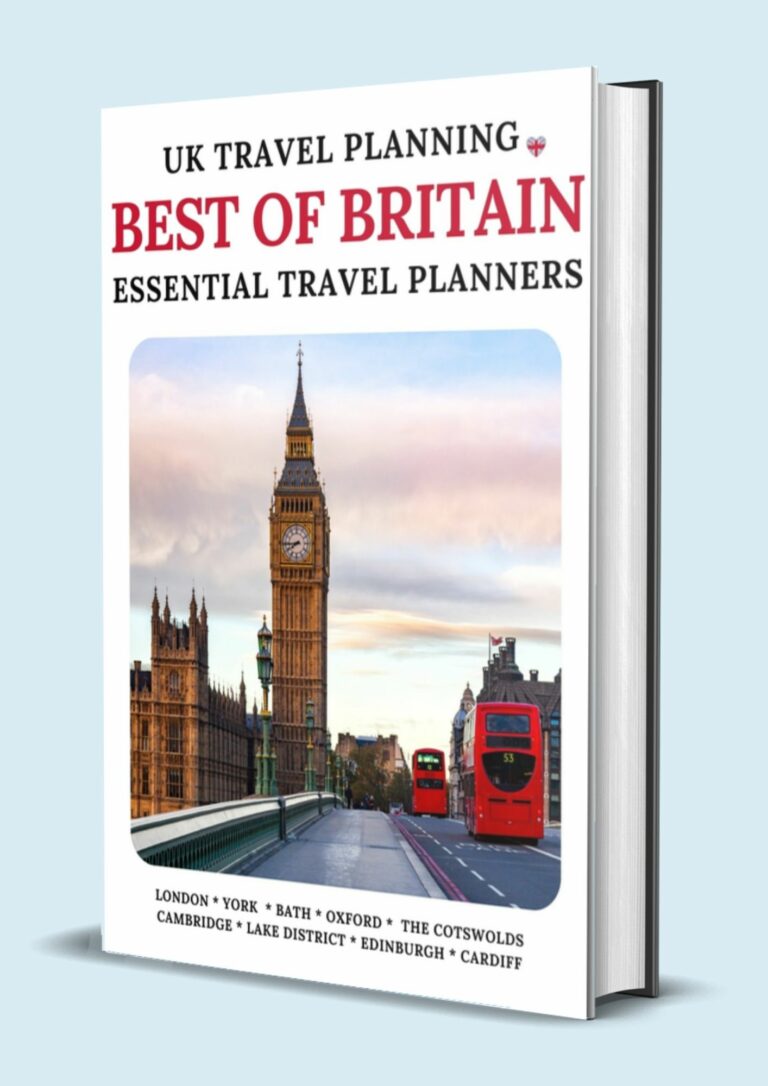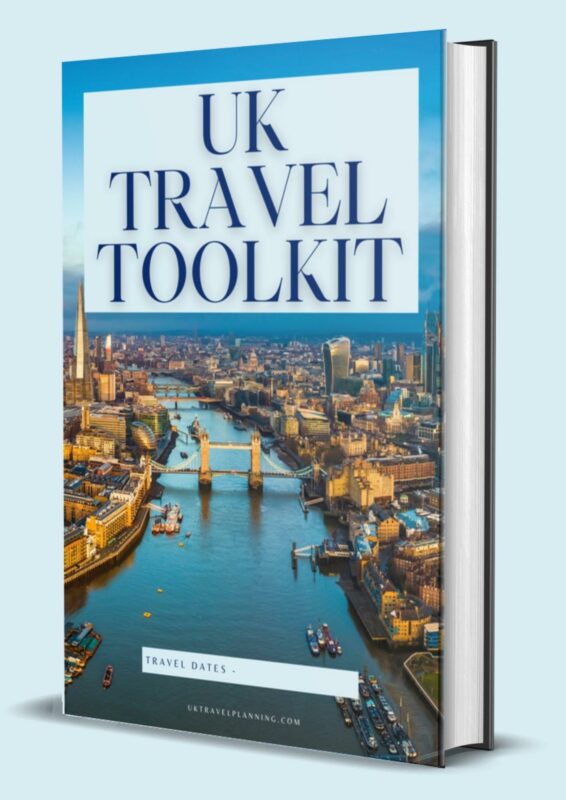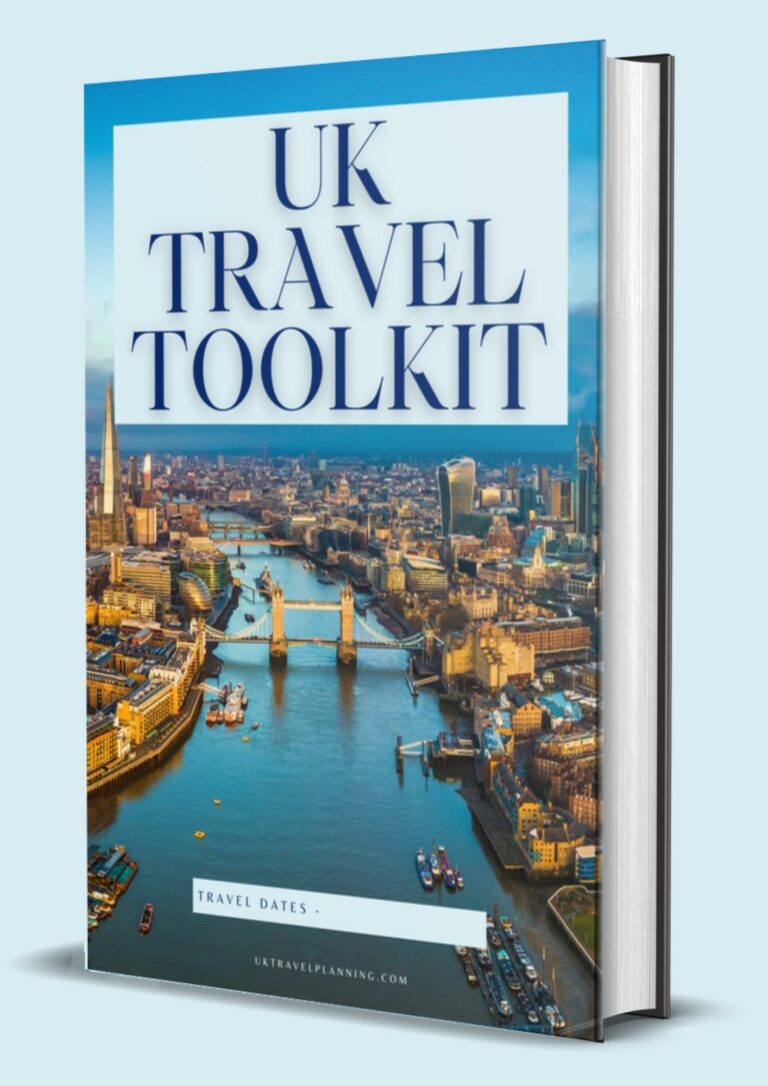 Subscribe and review
If you have found our Podcast helpful please leave us a review! We really appreciate your support and it will help make our podcast visible to a greater audience.
Please subscribe so you don't miss any future episodes!