Are you planning a visit to Windermere in the Lake District? In this article I will help you make the most of your visit. If you are wondering what Windermere attractions to add into your Lake District itinerary you will find that information and a lot more in this article.
Including information about the best ways to get to the Lake District, where to stay around Lake Windermere (including some really gorgeous log cabins and lodges), where to eat in the area and my best tips to make the most of your stay this guide to Windermere contains everything you need to plan your trip.
You will also find a handy map at the end of the post indicating the locations of all the places mentioned.
This post may contain affiliate links, which means we may receive a commission, at no extra cost to you, if you make a purchase through a link. Please see our full disclosure for further information. As an Amazon Associate, I earn from qualifying purchases.
Things to do in Lake Windermere
1. Visit the many beautiful lakeside towns and villages
Bowness-on-Windermere
Today, the once sleepy fishing village of Bowness-on-Windermere is now one of the most bustling tourist towns in the Lake District.
Its busy pier is the embarkation point for the lake cruises and ferries to Hawkshead. There's also a vibrant shopping district with art galleries, antique stores and cafés.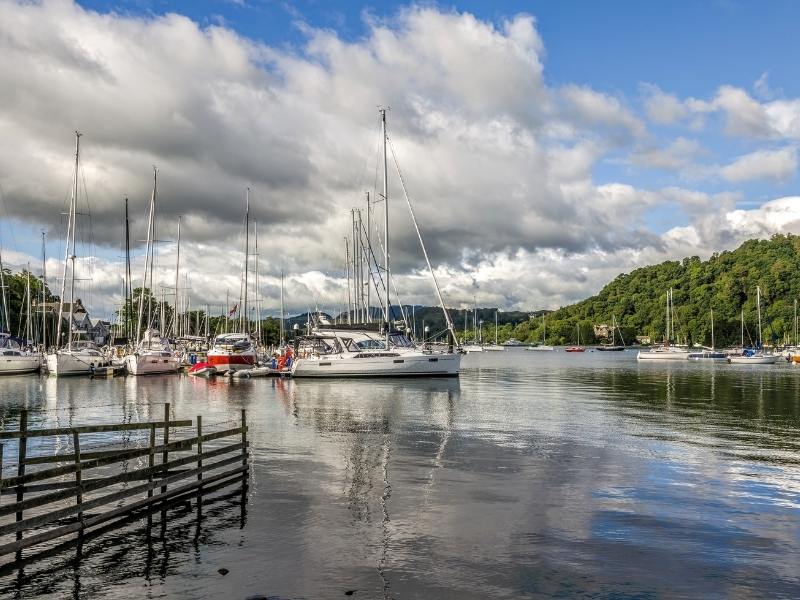 Ambleside / Waterhead
Ambleside is a picturesque town in the Rothay Valley, about a mile from the northern tip of Lake Windermere. It's one of the region's most popular destinations and makes the perfect base for exploring the Lake District.
Whether you love hiking, shopping or just soaking in scenic beauty, Ambleside is a great place to start. Ambleside's access to the lake is through the adorable village of Waterhead.
If you're looking for waterside cafés, cozy shops or tranquil walking paths, then this little hamlet is one of the best places to visit in Windermere.
Lakeside
The southern landing point for Lake Windermere cruises is the small village of Lakeside.
If you step off the steamer, you'll see charming inns and restaurants as well as the Lakes Aquarium.
It's also where you'll find the Haverthwaite railway station for the Lakeside and Haverthwaite Railway.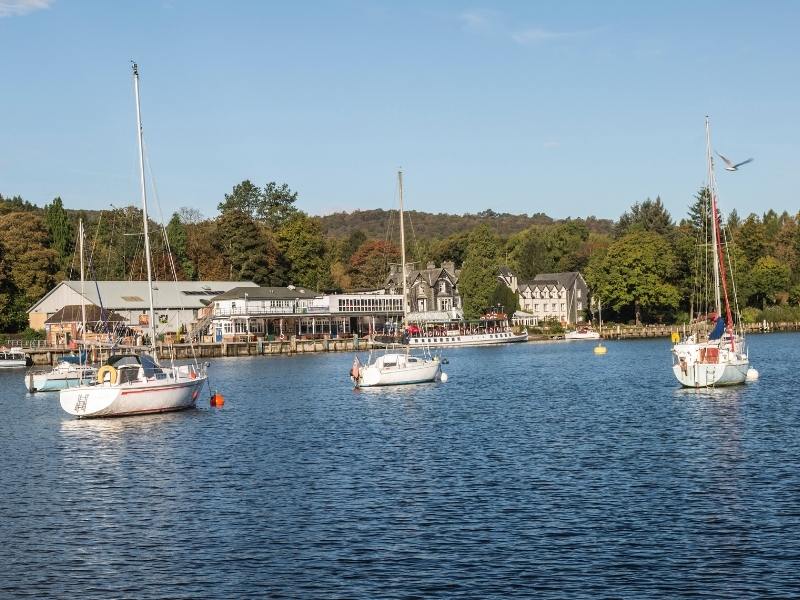 Newby Bridge

Newby Bridge is a quaint village that straddles the River Leven at the southern end of Lake Windermere. It's just south of Foot Fell Park and is a stop along the Lakeside and Haverthwaite Railway.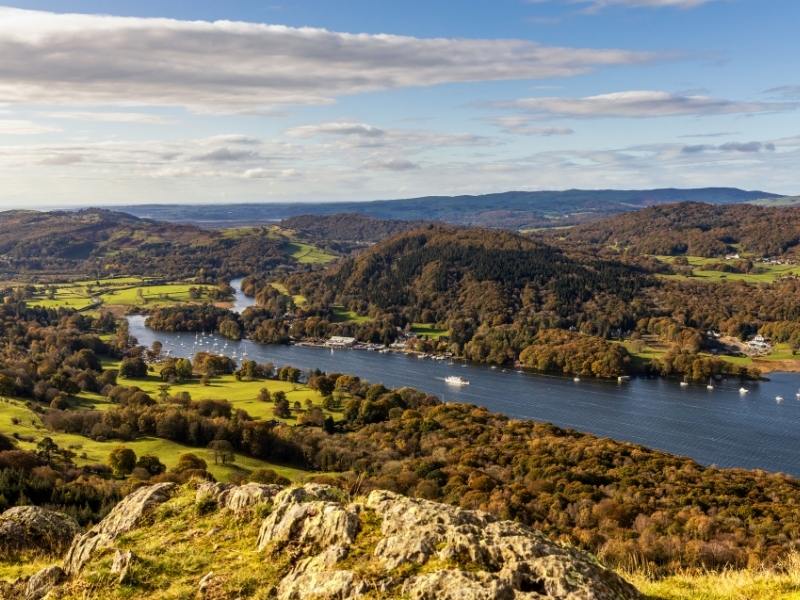 2. Cruise Across the Lake (to Bowness and Lakeside)
The best way to fully appreciate all that Lake Windermere has to offer is to take a lake cruise. They're one of the most popular things to do in Cumbria and are a relaxing way to enjoy the area's stunning mountain vistas.
Leaving from Bowness, you'll have a choice between two types of cruises. There are 45-minute cruises in a modern sightseeing watercraft that take a circular path around the lake's 18 wooded islands.
There are also 90-minute cruises that travel from Bowness to Lakeside and then back again. This cruise is on an old-fashioned steamer ship that has allocated seating.
Both cruises offer commentary on the lake's history and points of interest. Taking a cruise is one of the top Lake Windermere activities that is fun regardless of age, mobility or weather. Check online for cruise times and prices.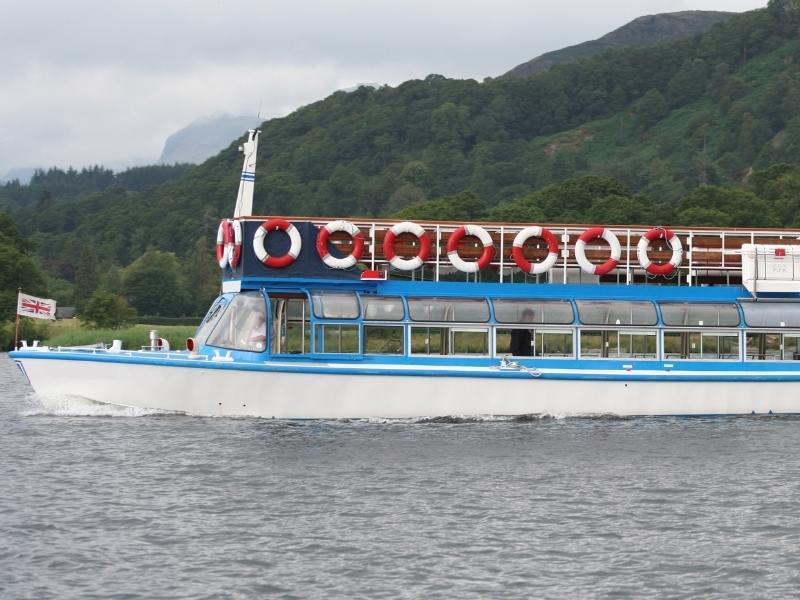 3. Hill Top
This 17th century farmhouse in Near Sawrey was once the writing retreat of famed children's author, Beatrix Potter.
It's now open for visitors who are looking to learn a little bit more about her day-to-day life. It's been kept just as it was in 1906, when she bought it as a creative hideaway to dream up the likes of Peter Rabbit and Mr. McGregor.
Hill Top contains over 1,000 objects related to Mrs. Potter, including furniture that can be seen in some of her most popular illustrations. Fans may recognize her 18th century grandfather clock or the antique oak press cupboard.
After touring the house, take a stroll out back through her famous garden. You'll feel like you've walked right into a story book.
To get to Hill Top, you can go to Ferry Nab in Bowness-on-Windermere and take the ferry to the Ferry House at Far Sawrey. From there, it's only a short walk to Near Sawrey.
Alternatively there are tours available to Hill Top including this Beatrix Potter's Half Day Lake District Tour which also includes a Lake Cruise.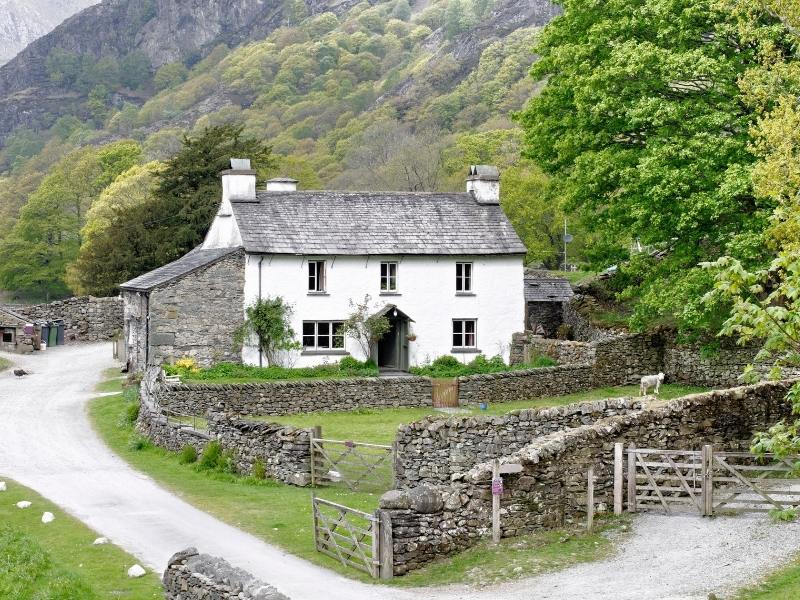 4. The World of Beatrix Potter
No trip to the Lake District would be complete without paying homage to Beatrix Potter. She's the author of 23 classic children's stories and one of the region's most famous former residents.
The World of Beatrix Potter is an interactive experience that brings her characters and stories alive. It starts with a short film that introduces Peter Rabbit, one of her most beloved characters. When it's finished, you'll stroll right into Jemima Puddle-Duck's glade and then into Mrs. Tiggy-winkle's kitchen. It's like you're in the story itself!
The whole adventure wraps up with a stop in Mr. McGregor's garden. During your visit, you'll also learn about Mrs. Potter's passion for the conservation of the Lake District.
There is an adorable gift shop for you to stock up on your Beatrix Potter supplies and baby gifts. There's also a takeaway café. So come one and come all to one of the most whimsical Windermere attractions. You don't even have to be a kid to enjoy it!
5. Lakeland Motor Museum
Just south of the village of Windermere, on the southern tip of the lake, you'll find the Lakeland Motor Museum.
Whether you're an automotive enthusiast or just looking for something fun to do for a few hours, this museum should be on your list of Windermere places to visit.
They have a collection of over 30,000 vehicle-related items, including antique and rare cars, like a Bentley 4¼ Litre from 1936 or the British manufactured TVR high end sports cars. There are also Vincent motorbikes and some quirky favorites like Scootacars and Amphicars.
As you tour along, there are short informational videos as well as posted information about each item. In a separate building, you can learn all about Donald and Malcolm Campbell's attempts to set speed records.
See replicas of their 1935 Bluebird car and 1967 Bluebird K7 boat. For the children, there is a museum quiz that will keep them occupied so Mom and Dad can read all of the signs.
If you're ready for a bite to eat, Café Ambio is right there and offers a delightful selection of cakes.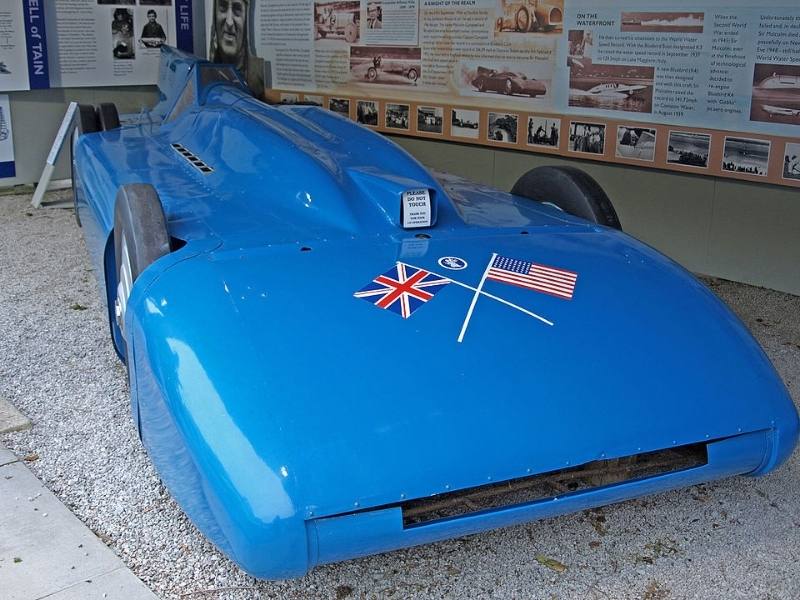 6. Fell Foot Park
Foot Fell Park is a 7-hectacre Victorian park on the southern shores of Lake Windermere.
The park was once the stately grounds of a Georgian villa and has had several wealthy owners before being updated and opened to the public. Today, it's one of the only places in the Lake District that offers free lake access.
There are walking paths shaded by towering oaks and pines, picnic areas and wide open spaces to set those little ones free so they can burn off some energy. Inside of what was once an old, gothic-style boathouse, there's a small café that serves hot and cold drinks, hot snacks, cakes and ice cream.
One of the most fun things to do in Lake Windermere is to hire a rowboat, kayak or paddle-board at the café and then set out onto the lake for a relaxing afternoon under the Cumbrian sun.
If you get a little wet on the lake, don't worry. There are newly constructed changing rooms onsite that have secure lockers and showers.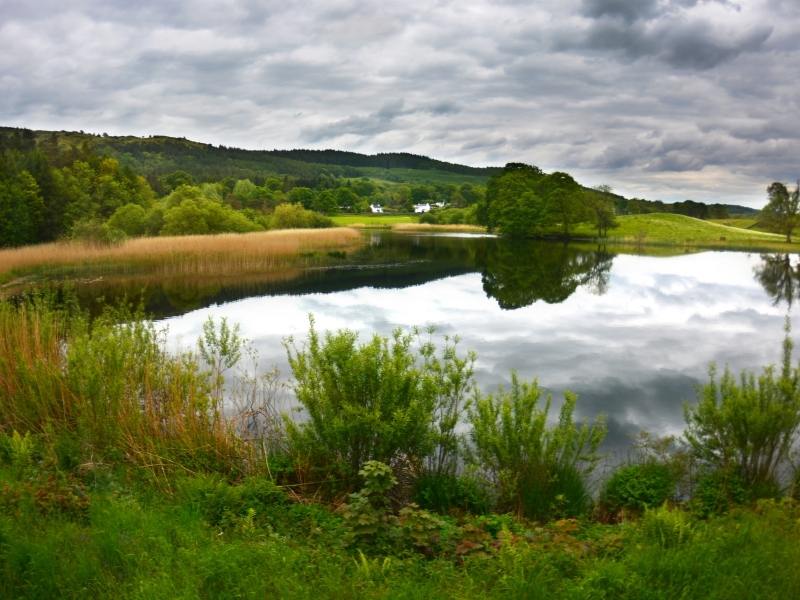 7. Rydal Water
If all the activity on Lake Windermere feels too hectic, take a detour and explore Rydal Water instead. It's a much smaller lake, 77 acres as compared with Lake Windermere's whopping 3,640 acres.
It's north of Lake Windermere and sits at the foot of Loughrigg Fell. When you see its tranquil atmosphere, you'll understand why it was a favorite place of William Wordsworth, poet and Lake District resident. He owned two houses on its shores — Dove Cottage and Rydal Mount, both of which are interesting things to see in Windermere.
In the mood for a stroll? Take the circular walk around Rydal Water. The path ambles through the woodlands and along the shoreline and only has a few steep areas. There's a footbridge or two and if you're lucky, you may even encounter a few grazing sheep along the way.
No matter what you do, Rydal Water makes an ideal spot for a picnic or some bird watching. In keeping with its serene image, boating on the lake is prohibited.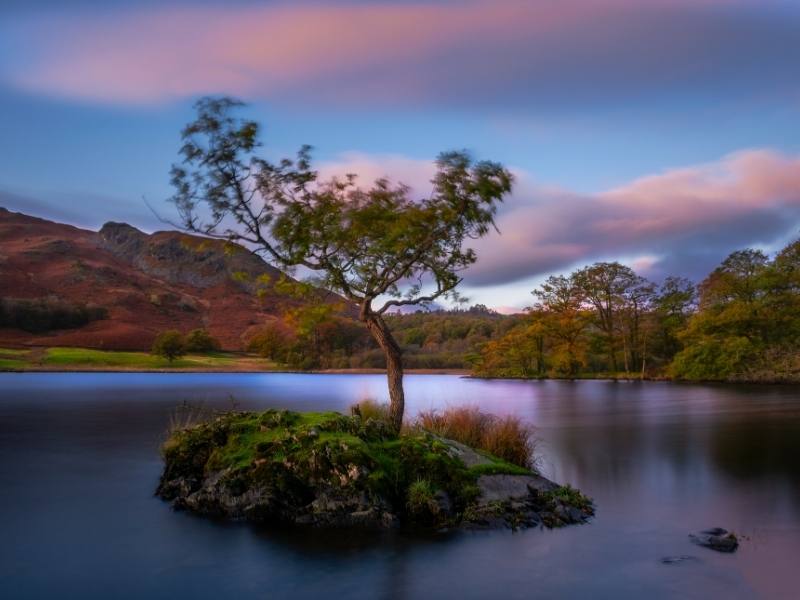 8. Claife Viewing Station
Welcome to one of the first tourist related attractions in the Lake District. In 1790, the Claife Viewing Station was built on a hillside above Windermere to accommodate a new influx of wealthy tourists.
It was created to resemble an old ruin and had colored windows intended to mimic what the landscape would look like during different seasons. By the 1830s, it had been expanded and became something of a local landmark. Eventually, though, it became less popular and was all but abandoned.
Today its popularity has had a resurgence because of its restoration by the National Trust. It's a fun place to stop and take in the views that have been so pleasing to tourists from so long ago.
Getting there is easy. All you do is take the ferry from Bowness and follow the West Shore Walk up the shoreline. In addition to the marvelous view, the viewing station has a café and picnic area, so you can make a whole day of your trip.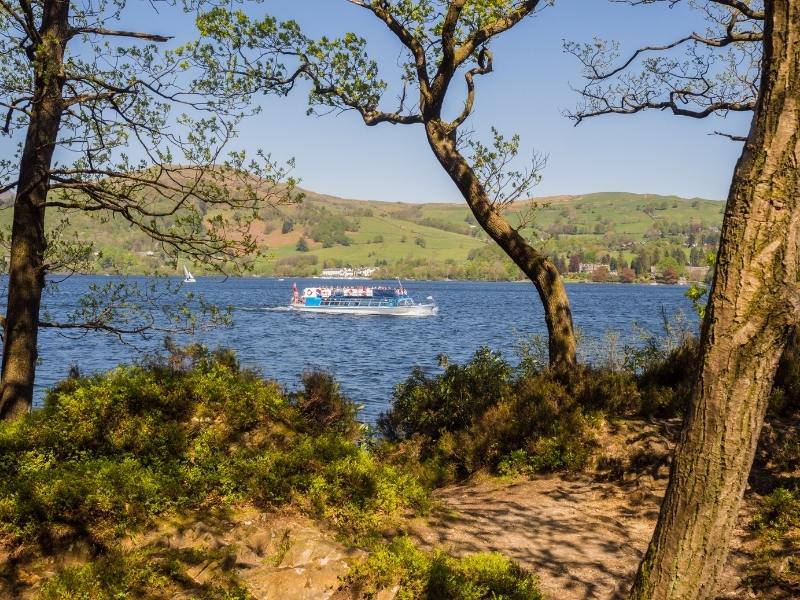 9. Grizedale Forest
For a day of outdoor exploration and fun, take the family to Grizedale Forest. Between Windermere and Coniston Water, it's 2,500 hectares of scenic forest that is especially popular for hiking and biking.
There are many footpaths, so when you arrive, it's best to purchase a map. There are walks available for any skill level and many have lovely views of the countryside. There are also seven biking trails, both cross country and downhill.
Don't have a bicycle? They have some there available to rent. If you're looking for adventurous things to do at Windermere, there is zip-lining, Tarzan swings and rope bridges that are suitable for children aged 10 and up.
For the smaller kids, there is an adventure playground and 90 wonderful sculptures made of natural materials that are scattered throughout the forest.
There is a tearoom and gift shop on site as well. If you're planning on spending the day, make sure you have appropriate, waterproof footwear as some of the trails are gravel and may get slightly waterlogged after a rain shower.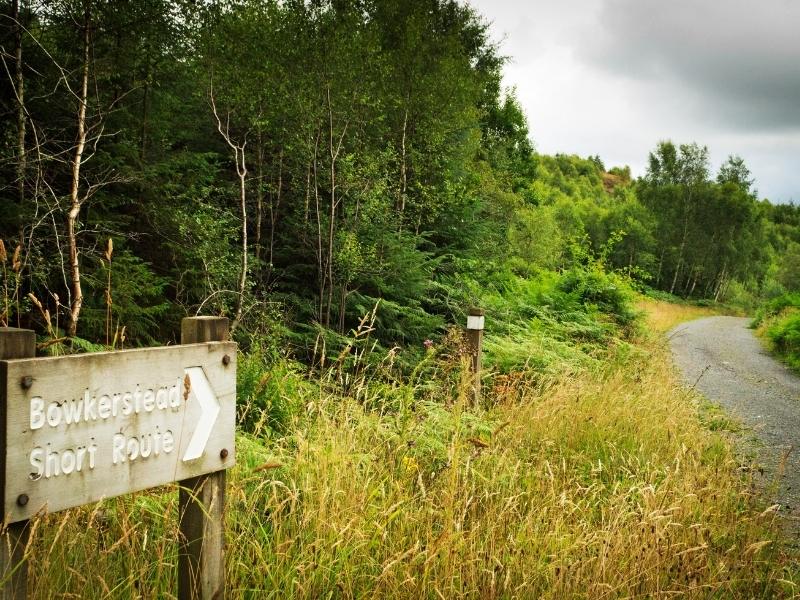 10. Hikes
Orrest Head

This hike offers maximum yield for minimal effort. It's an easy, circular walk and in only 20 minutes, you'll be enjoying one of the most breathtaking vistas the Lake District has to offer. It takes you back toward Windermere by way of the scenic St. Catherine's Wood and High Hay Wood. The Orrest Head walk is truly one of the best things to do around Lake Windermere.
Brant Fell

This is a 3-and-a-half-mile circular walk that leaves from the center of Bowness-on-Windermere. It ambles through woods and fields and up to the summit of Brant Fell, 192 meters high. While you're catching your breath, you'll enjoy a lovely view of the lake.
School Knott

Plan at least two hours to tackle this 5-mile circular walk that winds through the countryside toward the summit of School Knott. Follow the signs up the hillside and don't forget to turn around for a lovely view of Lake Windermere. This hike is not terribly difficult but does have a few steep sections along the way.
West Shore Walk

This 4-mile ambling trail starts as soon as you get off the ferry and is a good choice for those who have mobility issues. It has no hills and you can walk as little or as much as you like. The path skirts the shore of the lake and allows easy access to the Claife Viewing Station and eventually Wray Castle.
The Tarns Walk

Leaving out of Far Sawrey, the walk is over six miles long and treks through some rugged countryside, passing both Moss Eccles Tarn and Wise Een Tarn. It's a pleasant walk but a little more challenging than some of the others.
Read more – 11 beautiful walks and hikes in the Lake District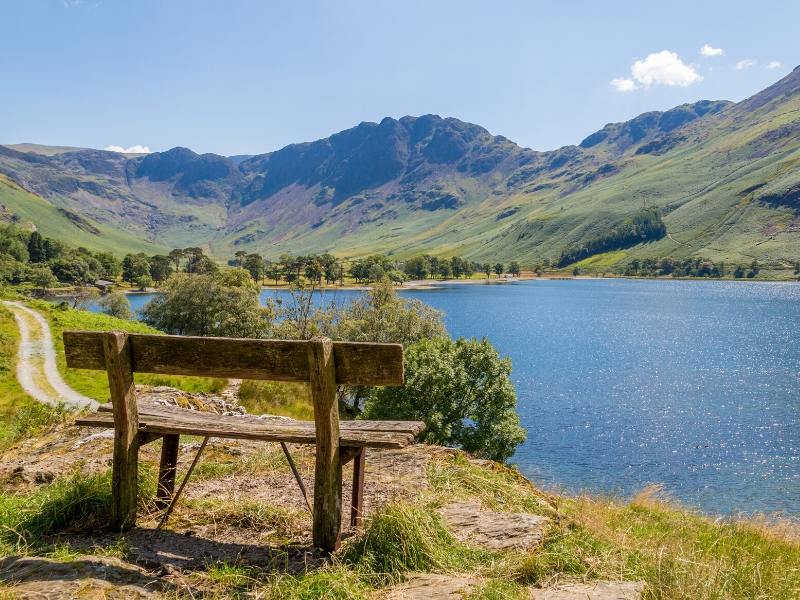 11. Brockhole
If you're looking for things to do in Windermere for families, look no further. Brockhole Lake District Visitor's Centre offers outdoor activities appropriate for every age and fitness level.
For those adventurous souls, how about treetop nets, zip-lining, archery or kayaking? If you have something a little tamer in mind, why not have a lakeside picnic or a take a stroll amongst the 30 acres of historical gardens?
There's also mini golf and a woodland playground for the kids. The Brockhole Café offers family-friendly food and has terrace seating so you can take in those spectacular views of the lake and surrounding countryside.
Brockhole is located conveniently between Ambleside and Windermere. Some activities are seasonal, so check online to see what is available before you go.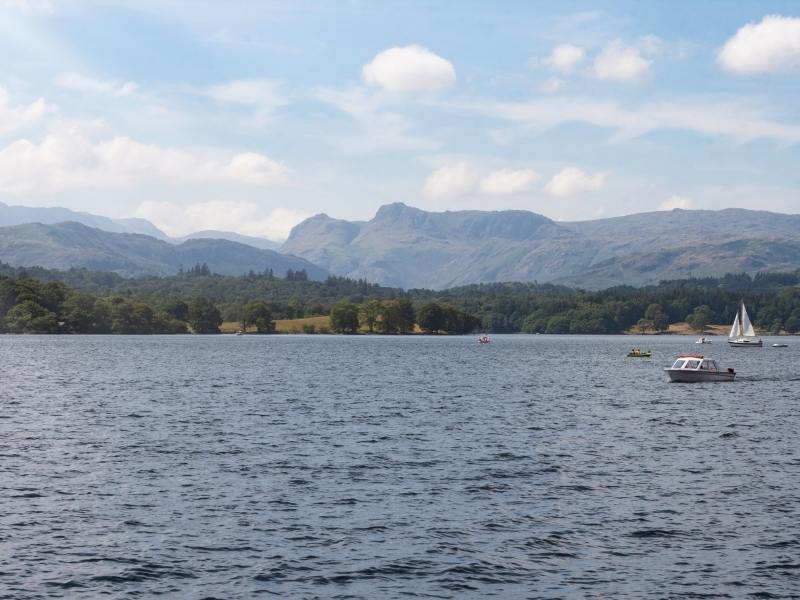 12. Lakeside and Haverthwaite Railway
Tour the scenic Leven Valley the old fashioned way, aboard a comfortable carriage pulled by a steam locomotive. It's all aboard at the Haverthwaite station, at the southern end of Windermere.
Take a 50-minute trip with stunning views to the Lakeside Pier, and all you need to do is sit back and enjoy the ride. Once you're in Lakeside, you can visit the Lakes Aquarium, shop or board a cruise.
You can also get a combined ticket that includes both the price of a cruise and a train ticket. At the train station itself, you can grab a bite to eat at the tea room or bring along a picnic.
There's a woodland play area for the kids or you can take a peek in the engine shed to get an up close and personal look at the steam and diesel locomotives. Check online for departure times and availability.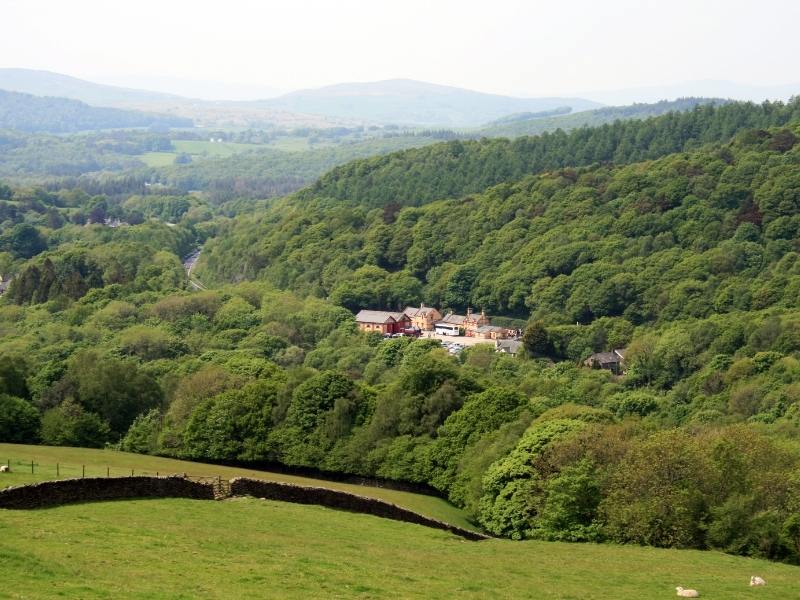 13. Lakes Aquarium
For a relatively small museum, the Lakes Aquarium packs a big punch, especially if you are traveling with young children.
It's in Newby Bridge on the southern shore of Lake Windermere and has an amazing variety of sea creatures. Not only does it boast the largest collection of fresh water fish in the UK, it also features fish from around the world like puffer fish, piranhas and clownfish for those Finding Nemo fans.
The aquarium isn't just all about the fish, however. There are reptiles, amphibians and a few mammals thrown in for good measure. Explore 30 different habitats including an underwater otter tunnel that really allows you to commune with the creatures themselves and see the world from an underwater perspective.
If you have a rainy day while visiting Lake Windermere and want something to do that will take less than two hours, you won't do much better than a trip to the Lakes Aquarium.
14. Wray Castle
As you approach Wray Castle, you may assume it's yet another medieval fortress like so many others on English soil. You'd be wrong, however. It was built in the 1840s by James Dawson, a retired surgeon from Liverpool and his heiress wife.
It's immediately clear why he chose the location for his gothic-style statement — the views are stunning and would make anyone feel like royalty. Wray Castle has the trappings of a regular castle — turrets, towers and informal grounds.
The family lived there until the 1920s and eventually the castle became the responsibility of the National Trust and was opened to the public in 2011.
When the inside of the castle is open, visitors can see the church-like woodwork and activity rooms. The grounds are lovely and fun to explore. A walk from the castle down to the lake is particularly enchanting. Wray Castle's grounds are open year-round but keep in mind that the parking is limited and does require a fee.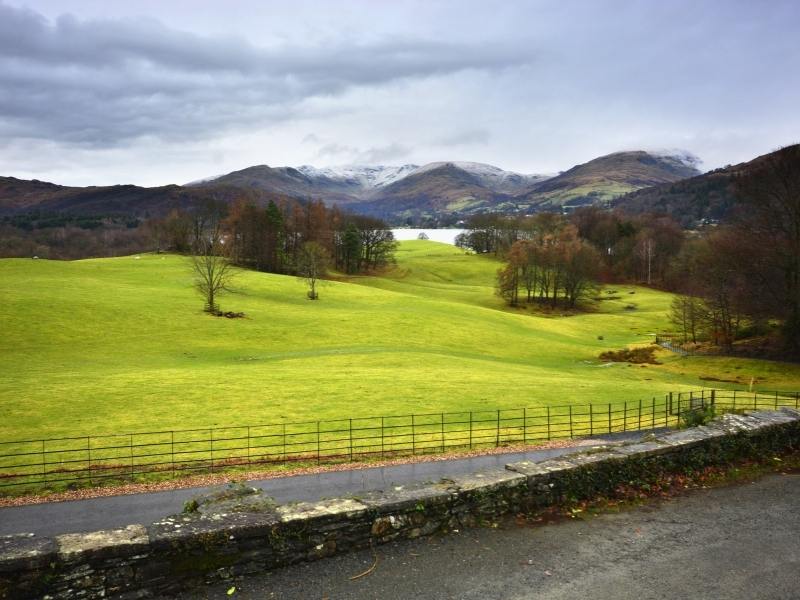 15. Holehird Gardens
Whether you are a life-long gardening enthusiast or just someone who occasionally stops to smell the roses, a visit to the Holehird Gardens is one of the best things to do in Windermere.
A mile north of the town of Windermere, it's a collection of gardens run by volunteers from the Lakeland Horticultural Society. The wide variety of plants, colors and wildlife are an absolute delight to the senses.
There is a woodland garden, rock garden and stream garden, but everyone's favorite tends to be the walled garden. Originally put in place in 1870, the walled garden was later expanded around the turn of the century by Thomas Hayton Mawson, one of Britain's most famous landscape architects.
Plan to spend at least an hour walking around and soaking in the stunning views of the rolling hills and lake in the distance. A five-pound donation is required to enter — quite a bargain for such an amazing place.
16. Water Sports on the Lake
Among the best Lake Windermere things to do are the wide variety of water sports.
Have you ever wanted to learn how to sail? You can hire a boat and take lessons. What about waterskiing or wake-boarding? They have that too. There's also canoeing, row boating and paddle boarding.
If you're looking for things to do in Windermere for couples, how about taking out a double kayak? There's nothing more romantic than paddling around the lake together in such a majestic setting.
Why not book a kayaking experience on Lake Windermere with local guide Rebecca?
What this experience offers – Book this kayaking experience and once kitted up Rebecca will cover some of the fundamental skills and enable you to have a bit of a practice on some nice sheltered water.
Once you've got the hang of it you will explore what the Lake has to offer including a stop off on a secluded island for a drink and a bite to eat before journeying back with some kayaking skills under your belt!
If you fancy getting a bit wetter there are some jetties Rebecca will show you to launch off too!
Transportation – Pick up from Kendal train station or from your Lake District accommodation (4ppl max). Or we can meet you at the start point!
Equipment provided – Kayaks, Paddles, Buoyancy Aids, Wetsuits, Cags (Waterproof tops), First Aid Kit & Safety Equipment
Recent reviews of this experience
"It was a fantastic experience. I'd definitely recommend it regardless of whether you're a beginner, or experienced with kayaks etc. Rebecca was a lovely and entertaining host. She made sure that everyone was having fun, and felt safe." Arkadius (September 2020)
"We had a great experience with Becki, learning some new skills and seeing the awesome scenery around Windermere from a unique perspective – throw in an impromptu game of kayak polo and it was a perfect outing." Tim (September 2020)
Click here to check availability and book your kayaking experience on Lake Windermere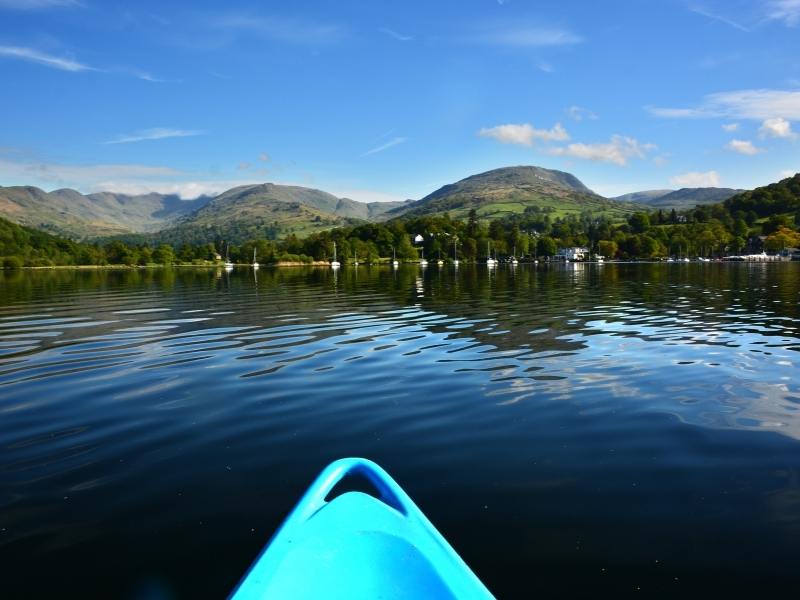 17. Book an experience at Lake Winderemere
Here are some of my top picks of experiences in the Lake District:
Plan your visit to Lake Windermere
Itinerary ideas for Windermere and the Lake District
If you are putting together your Lake District itinerary – whether you are planning one day in the Lake District or even 2, 3,4 days or more – you will find everything you need to know in my Lake District Travel Guide.
As well as a comprehensive guide to the best things to do in the Lake District you will find itinerary suggestions and tips to make the most of your trip.
If you are unsure of which towns and villages to include in your Lake District itinerary you will find my guide to 24 of the prettiest towns and villages in the Lake District an invaluable resource.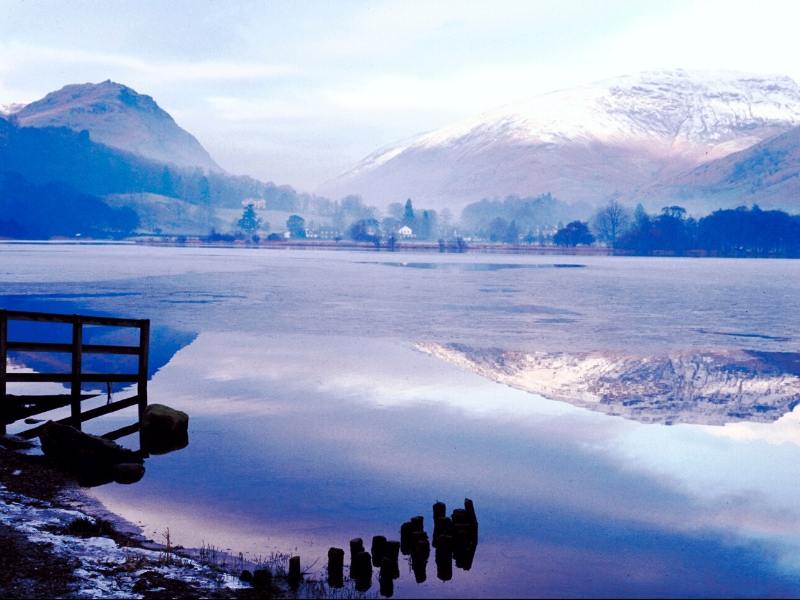 How to get to Lake Windermere
By car
By train
By bus
Best tours to Lake Windermere
Another option for those of you who don't want to drive to the Lake District (or take public transport) is to book a tour. These are some of the options available from nearby cities.
Best places to stay in Lake Windermere
There are lots of great hotels in the Windermere area. You can find a small selection below or for more check out my guide to the best places to stay in Lake Windermere.
Recommended hotels in Windermere
More accommodation options and around Windermere
Tip – Use the map below to compare hotels and short-term rentals in Oxford. Add your travel dates and group size and zoom in and out on the map to find the best deals for your stay.
Read – Your will find more suggestions in my England Accommodation Guide
Map of Lake Windermere and surrounds
Final thoughts about visiting Lake Windermere
So there you have it – lots of fab ideas and suggestions to make the most of your stay in Windermere.
Don't miss my complete Lake District Travel Guide which contains everything you need to know to plan your visit including practical tips, itineraries and more inspiration.
If you are looking for other attractions in the region my top 10 things to do in the North West has lots of suggestions.
If you enjoy visiting cities my travel guide for Liverpool includes what to see, where to stay, itinerary suggestions and tips to make the most of your visit.
Related reading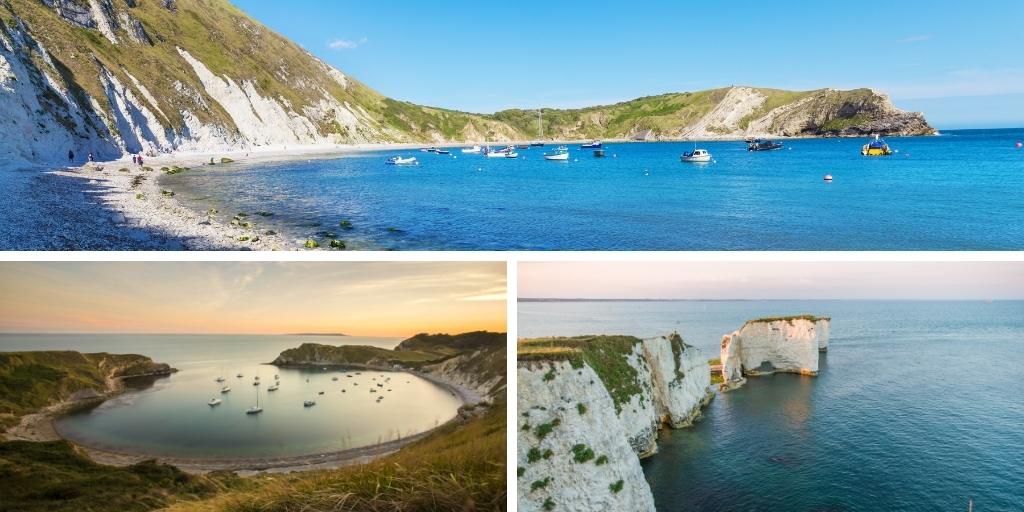 Fantastic beaches, rural landscapes and pretty seaside villages make Dorset a fabulous place to visit. But choosing the right location …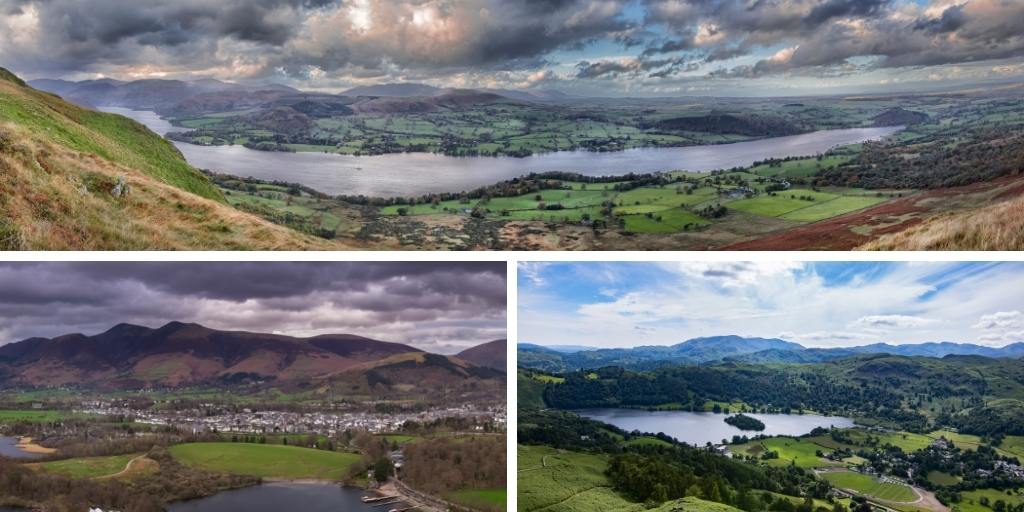 Searching for the best places to stay in the Lake District? Find the perfect place for your stay in our …