This post may contain compensated links. Please refer to my disclosure here for more information.
Episode 6 – Interview with John Coupland of John England Tours
We believe that to get the most out of a destination taking a guided tour with a professional tour guide can't be beaten. So today I am excited to talk to John Coupland the founder, owner and professional driver-guide behind John England Tours. For those of you visiting South East England John's personalised private tours will provide you with a memorable experience of the authentic England many visitors miss.
In this episode, John shares information about his private day tours to various destinations in South East England including the popular Hampton Court Palace, castles such as Hever, Leeds and Dover, some hidden gems plus his London walking tours.
John also discusses the many advantages of taking a driver guided tour including being able to sit back, relax and enjoy the beautiful English countryside without the worry and stress of driving yourself, the ability to visit smaller villages and areas of interest that coaches can't even get to, tailor-making your itinerary to your specific interests and of course access to local knowledge and expertise
John also shares tips about what to look for if you plan to book a driver guided tour and how to ensure you get the best out of your day.
Stay tuned to the end of the podcast when John announces an exclusive special offer for UK Travel Planning Podcast listeners.
Click the blue button below to listen:
This episode of the UK Travel Planning Podcast is sponsored by Surfshark VPN.
Click this link to get up to 83% off your Surfshark purchase + two months for free with selected Surfshark plans
Episode 6 – Show Notes
Topics covered in this episode include:
Introduction by John to John England Tours and where he is based South East of London
What areas and places do John England Tours cover?

Kent, East and West Sussex and sometimes into Surrey

Themes and places visited on John's tours include

History – Tudor & Medieval
Gardens – Visit some of South East England's beautiful gardens
Hampton Court Palace
Rochester Castle

Tailormade – bespoke tours which can be tailormade depending on interest eg Medieval/Tudor focus including to hidden gems such as Penshurst Place

London – walking tours (outside tours only)
London – virtual tours
The advantages of taking a guided driving tour with John England Tours

Accessibility – with John as your driver-guide you don't have to worry about driving to the destinations. John is able to drive to some destinations inaccessible to coach tours.
Local knowledge and expertise
Enables a deeper experience and interaction
What to expect on a John England Tour

For the driver-guide tours meet John at Bromley South Station
Memories to last a lifetime
Humour
An authentic experience of England
John's most popular tour/s

Hever Castle
Combination tours (not more than 2 in one day)
Bespoke tours John has created for previous clients

Pooh Sticks – visit to Ashdown Forest
Memorable tours

Pooh sticks
Visiting Smallhythe Place in Kent (former home of Victorian actress Ellen Terry)
Private virtual tours

Tours last up to one hour and can focus on historic areas of interest in London
How far in advance to book a John England Tour

Make enquiries at least 3 months in advance for castles and historic houses.
For a London walking tour – enquire at least 1 to 2 weeks before.
John's number 1 tip for first-time visitors to the UK

Check reviews for any driver guides you intend to hire to ensure they are also a guide and not simply a chauffeur.
Communicate with your driver-guide to ensure you communicate what you would like out of your day.
To make the most of your tour don't try to combine more than 2 destinations in one day.
Links to John England Tours
Use discount code UKTP10 at checkout for a 10% reduction on any tours booked up until 31st May 2022 and taken this year.
Places mentioned in this episode include
Leeds Castle – Medieval and Tudor connections (Catherine of Aragon stayed at Leeds castle)
Dover Castle and the White Cliffs of Dover
Rochester Castle – a medieval ruined castle
Canterbury – John takes tours around Canterbury (though not in Canterbury Cathedral)
Ashdown Forest (for Pooh Sticks) – Visit the home of Winnie the Pooh and play Pooh sticks in Ashdown Forest
Penshurst Place and Gardens – Medieval Manor House located near Tonbridge in Kent.
Rochester Castle – English Heritage Castle located on the River Medway with a large stone keep (one of the best-preserved in England).
Chartwell – Former home of Sir Winston Churchill
Hampton Court Palace – Favourite residence of King Henry VIII
Smallhythe Place – Former home in Small Hythe (near Tenterden Kent) of Victorian age actress Ellen Terry. Now managed by the National Trust.
⭐️ Click here to book a tour with John at John England Tours
A transcript of this episode is available to read on our website here or click here to download a PDF version.
Useful resources
We also have some useful planning resources on this website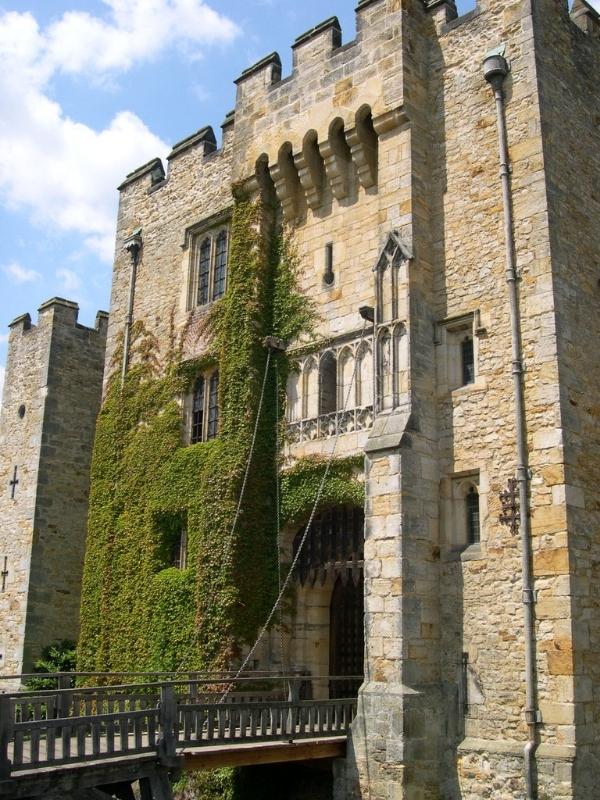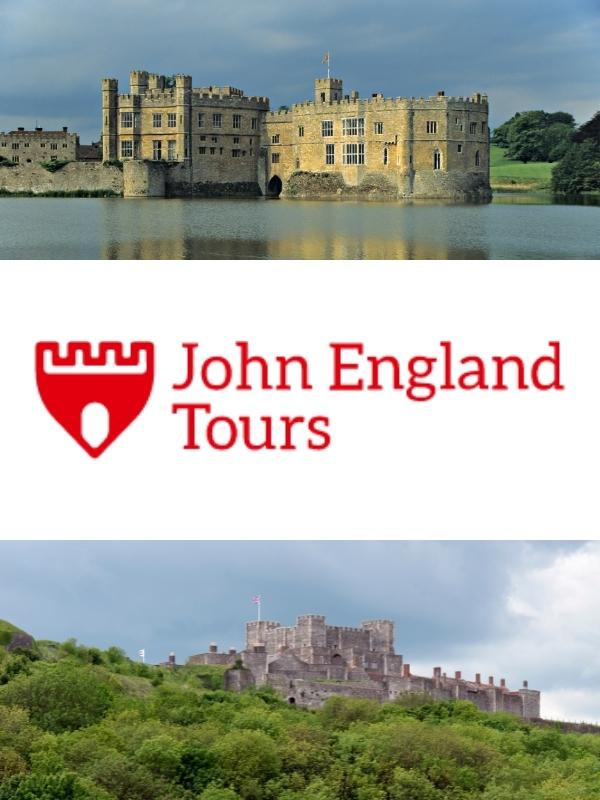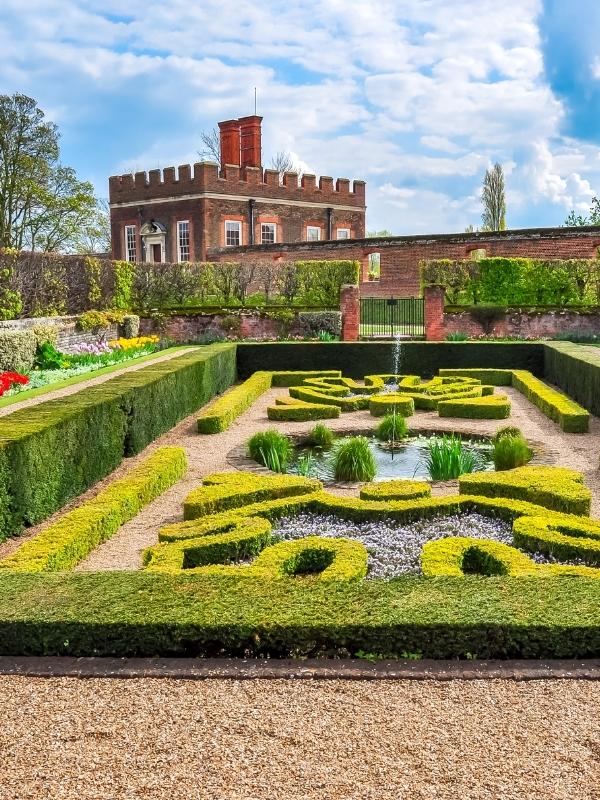 Subscribe and review
If you have found our Podcast helpful please leave us a review! We really appreciate your support and it will help make our podcast visible to a greater audience.
Please subscribe so you don't miss any future episodes!