Our Canterbury Travel Guide includes recommended places to visit and things to do, accommodation options, tips and more for the beautiful English city. Everything you need to plan your visit and essential reading for any visitor to Canterbury!
Plan your visit to Canterbury
Canterbury is located in the southeast of England 55 miles from London. Famous for its Cathedral the city is an easy day trip from the capital by train.
The Cathedral is the seat of the Archbishop of Canterbury – the head of the Anglican church around the world. Since the middle ages, the Cathedral has been a place of pilgrimage. After the murder of Thomas Beckett in the Cathedral in 1170 at the behest of Henry II claims of miracles drew pilgrims from across Europe.
One of England's literary greats Geoffrey Chaucer wrote 'The Canterbury Tales" between 1387 and 1400. The collection of 24 stories relay the story of 29 pilgrims on their way to Canterbury.
History lovers will enjoy the historic half-timbered buildings in Canterbury including the Old Weavers House which is located overlooking the River Stour. Don't miss the ducking stool at the back of the house which is reputed to have been used to dunk suspected witches!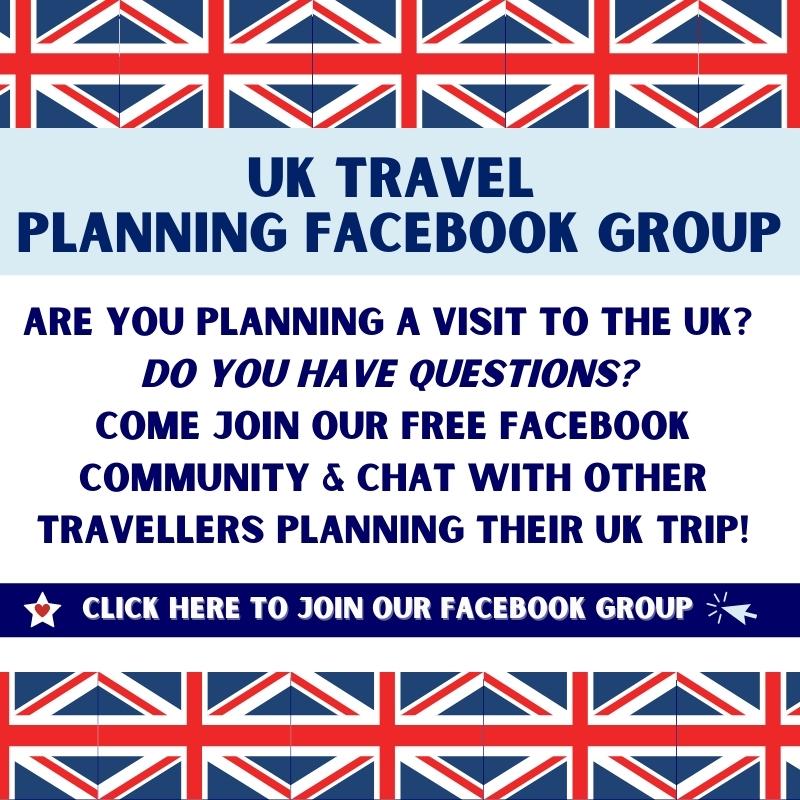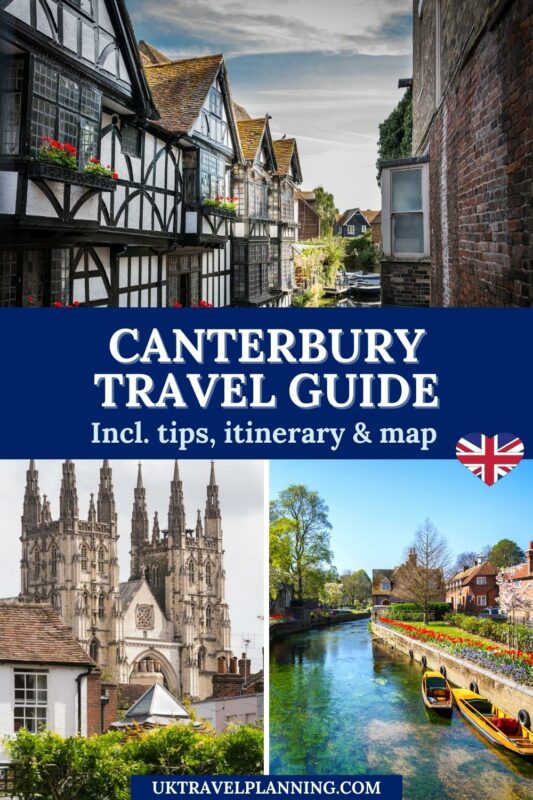 Canterbury Travel Guide – Visiting Canterbury FAQ's
When is the best time of year/week to visit Canterbury?
Canterbury is a popular destination throughout the year but can be very busy at Christmas and over the summer months.
If you plan to visit Canterbury Cathedral avoid Sundays as it is closed to the public for most of the day. There are also events that can lead to the Cathedral being off-limits so it is worth checking before planning your trip.
Read more about the best time to visit the UK in my detailed guide.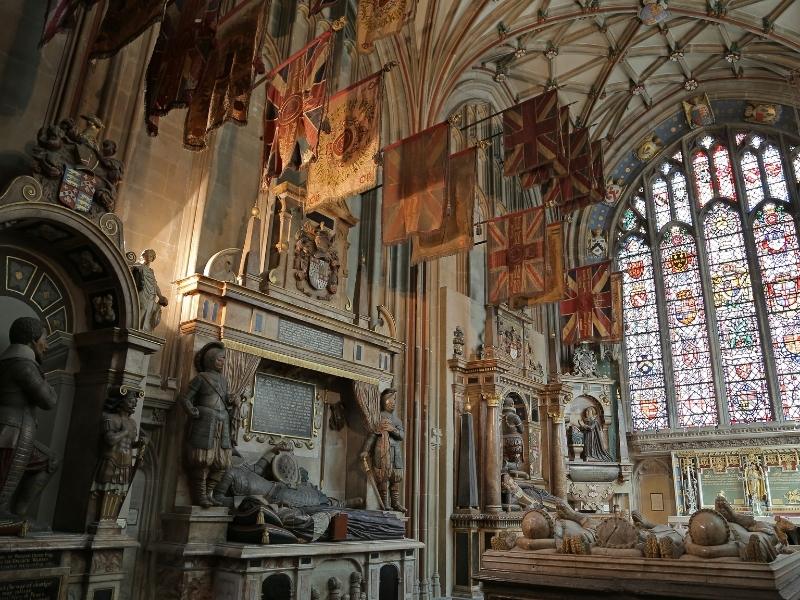 What is the best way to explore Canterbury?
Canterbury is a compact, walkable city with a pedestrianised centre which makes it easy for visitors to get around.
What is the best way to travel to Canterbury from London?
🚆 By train from London
Canterbury is an easy day trip by train from London.
Travel by train from St Pancras station, London Victoria or Charing Cross. The fast train takes less than an hour from St Pancras. There are two train stations – Canterbury East and Canterbury West. Either station is near the sights.
For timetables and tickets, we recommend the trainline.
Tip – If this is your first time catching a train in the UK read our complete guide to UK train travel which includes all the information you need to know to make travelling around the UK by rail a relaxing and stress-free experience.
🚗 By car (road trip option)
If you are taking a road trip around the UK and plan to include Canterbury in your itinerary we recommend checking car hire options through Rentalcars.com who compare the prices from a number of companies to secure the best deal for you.
There is a multitude of car rental companies to choose from in the UK. We recommend comparing prices and deals on Rentalcars.com and AutoEurope before making your booking.
Rentalcars.com compare 900 companies including Hertz, Europcar and Avis at over 60,000 locations and have a price match guarantee. AutoEurope offers longer-term rental deals for 30 days + and also rent camper vans and motor homes. They also have excellent deals for one-way rentals (often free of charge as long as the maximum rental period is adhered to)
☂️ Best day tours to Canterbury
Another option is to take a day tour from London to Canterbury. There are a number of tours available which also include nearby Leeds Castle, Dover Castle or even the white cliffs of Dover.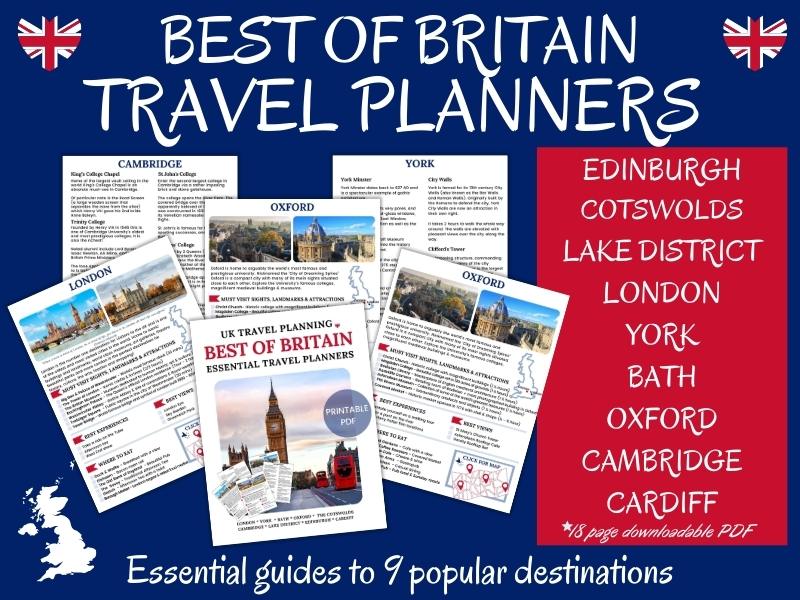 Attractions and things to do in Canterbury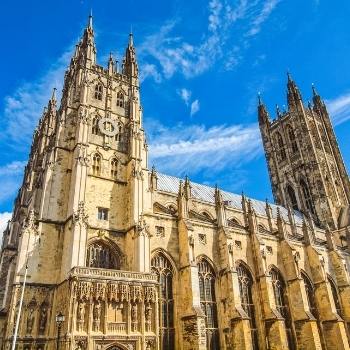 Canterbury Cathedral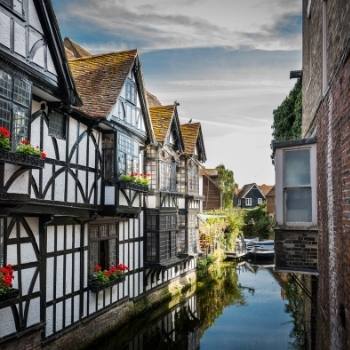 Old Weavers House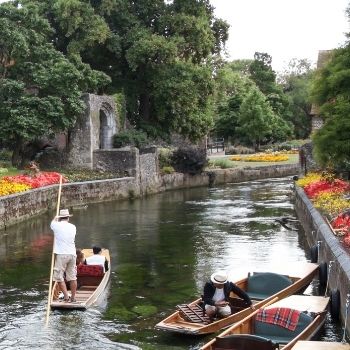 Go punting along the river
Accommodation in Canterbury
There is a variety of accommodation options in Canterbury to suit every budget. These are my choices of some of the best hotels in the city based on location and customer reviews.
Canterbury Accommodation Quick Picks
(Guesthouse)
Located 400 m from Canterbury Cathedral with an onsite restaurant.
Dating back to 1438 this hotel features wooden beams and sloping floors
In the private and peaceful grounds of Canterbury Cathedral, this stylish lodge offers free Wi-Fi, hearty breakfasts and scenic views.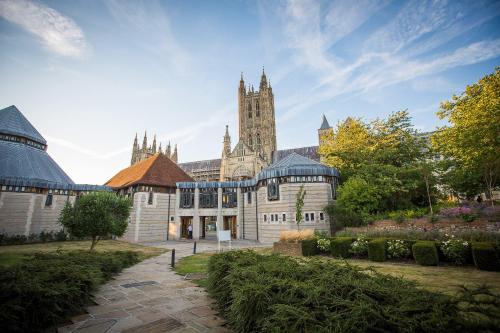 ➡️ More accommodation options in Canterbury
Canterbury Travel Guide – Tickets, tours & attractions
Enjoy your visit to Canterbury
This guide will have provided inspiration plus practical information to help plan your visit to Canterbury. You will find more inspiration and ideas to help plan your travels around England in these travel guides:
UK & London Travel Planning Group
Why not join my UK and London travel planning group on Facebook for more tips, inspiration and help from other travellers planning future travel to London and the UK.