This post may contain compensated links. Please refer to my disclosure here for more information.
In episode 73 of the UK Travel Planning Podcast Tracy and Doug Collins provide travel inspiration by train from Edinburgh.
They offer six exciting day trips that can be enjoyed from the city, allowing you to explore more of Scotland's stunning landscapes and historic sites.
From the majestic Kelpies sculptures to the charming town of St. Andrews, they delve into the highlights of each destination and share their personal experiences.
With recommendations for tours, attractions, and transportation options, Tracy and Doug's insightful tips make it easy to plan your own unforgettable day trips.
Whether you're a whisky lover, a history enthusiast, or simply seeking breathtaking scenery, this episode is packed with valuable insights for exploring Scotland by train.
Click the blue button below to listen:
This episode of the UK Travel Planning Podcast is sponsored by Surfshark VPN.
Click this link to get up to 83% off your Surfshark purchase + two months for free with selected Surfshark plans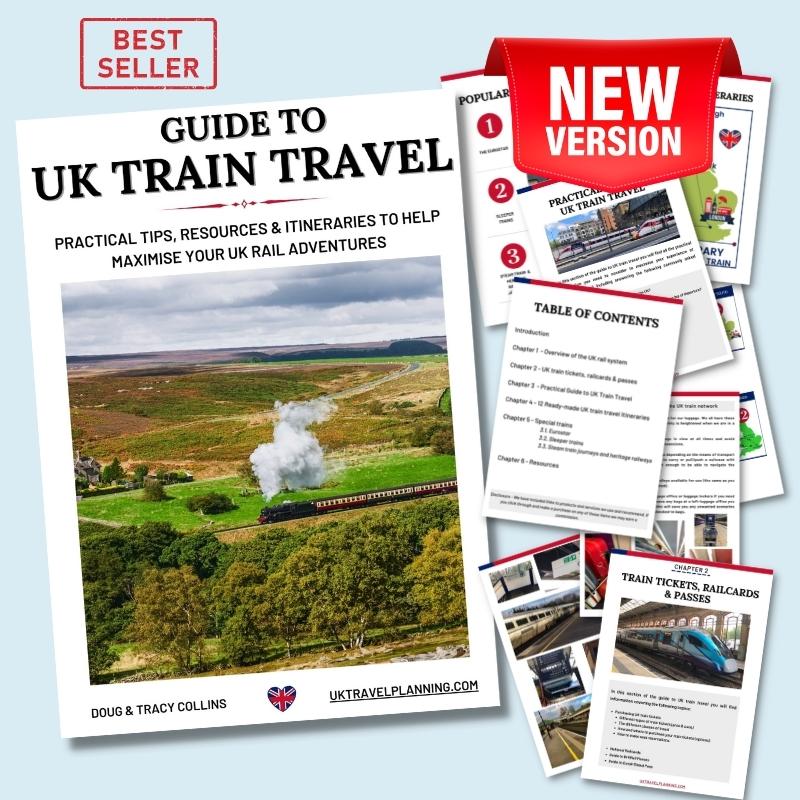 Episode 73 – Show Notes
Best Day Trips from Edinburgh by Train
Topics covered in this episode include:
6 best day trip suggestions from Edinburgh by train including St. Andrews, Inverness, Glasgow, Stirling, Falkirk and Tweedbank.
Practical travel information including what to see along the way.
Places to visit in the destinations covered.
Some places mentioned in this episode include
The Kelpies >> Magnificent 30-meter high horse head sculptures located in the Helix Park near Falkirk, Scotland.
Clava Cairns >> An ancient burial site consisting of well-preserved standing stones and stone circles located near Inverness, Scotland.
Culloden Battlefield >> The site of the historic Battle of Culloden, where the Jacobite rebellion was decisively defeated, located near Inverness, Scotland.
Stirling Castle >> A well-preserved medieval castle located in Stirling, Scotland, known for its stunning architecture and historical significance.
Scone Palace >> A grand stately home located near Perth, Scotland, with ties to Scottish royalty and historic events.
Melrose Abbey >> A ruined 12th-century abbey located in Melrose, Scotland, known for its Gothic architecture and as the burial site of Robert the Bruce's heart.
Click here to download an AI-generated PDF Transcript of Episode 73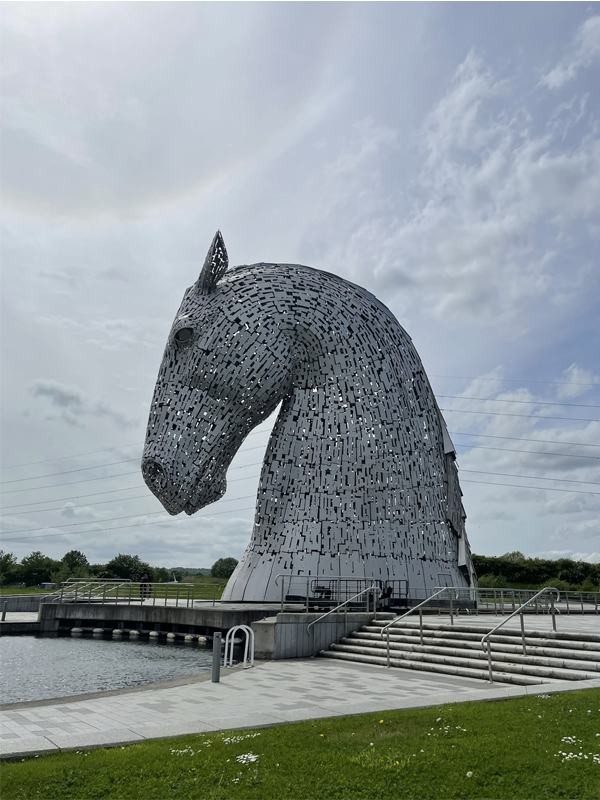 Subscribe and review
If you have found our Podcast helpful please leave us a review! We really appreciate your support and it will help make our podcast visible to a greater audience.
Please subscribe so you don't miss any future episodes!