Our St Andrews Travel Guide includes recommended places to visit and things to do, accommodation options, tips and more for this popular Scottish town. Everything you need to plan your visit and essential reading for any visitor to St Andrews!
St Andrews Travel Guide
Any golf lover will instantly recognise the famous name of St Andrews in Fife, Scotland …the home of golf!
The well-known seaside town, located on the east coast of Scotland, is a small town with a rich history, stunning scenery and many golf courses. And all in the easy reaches of Edinburgh which makes it perfect for a day trip.
Also globally famous for its prestigious university (its where Prince William and Kate met) St Andrews often feels like you are stepping back in time with its old buildings with impressive architecture, quaint streets and even spacious beautiful beaches.
With so much to see and do, and not just golf related, this town is a must-visit destination for day trips or longer on many Scottish itineraries.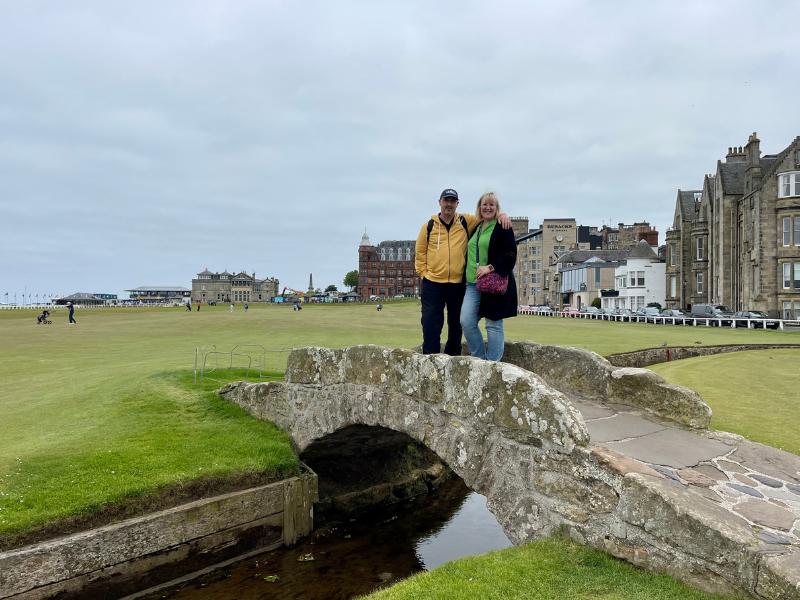 Plan your visit to St Andrews – FAQs
When is the best time of year to visit St Andrews?
The weather in and around St Andrews is typical of Scotland, with cool temperatures, frequent rainfall and windy conditions being a coastal location. Between June and August, summer months, temperatures average around 13-17°C (55-63°F), with occasional warmer days reaching up to 20°C (68°F) or higher.
In the winter months of December to February, temperatures generally average around 2-6°C (36-43°F), with occasional colder spells bringing freezing temperatures. Wind chill factors must also be considered.
The wise visitor to St Andrews will also note the unpredictability of the weather, with conditions occasionally changing suddenly and dramatically. So it is always a good idea to check the forecast before your trip and pack accordingly for all eventualities.
Read our guide to visiting Scotland in winter
⛳️ The St Andrews Golf Week – A twice-annual event in April and October: A festival celebrating golf with various events including tournaments for amateur golfers and demonstrations.
🏴󠁧󠁢󠁳󠁣󠁴󠁿 St Andrews Highland Games – July: A traditional Scottish event featuring Highland dancing, tug-of-war, pipe bands, heavy weights, cycling and sports competitions.
🎶 St Andrews Voices Festival – October: A unique celebration of vocal and choral music featuring concerts, workshops, and talks organised by the University of St Andrews.
What is the best way to explore St Andrews?
St Andrews is a small town and flat to walk in the town centre which makes it easy to explore on foot.
Bicycles are also available for hire, making it easy to cover more ground and explore the surrounding areas.
How to travel to St Andrews from Edinburgh
By train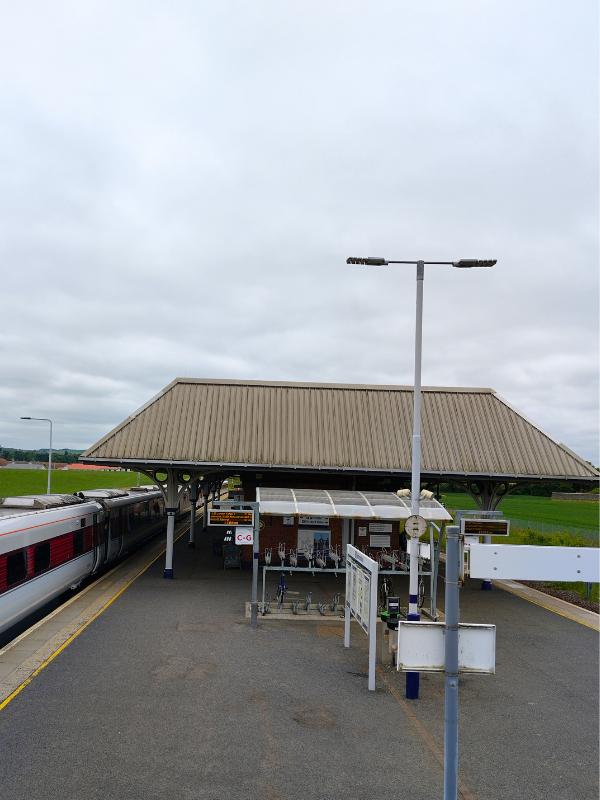 The closest railway station to St Andrews is Leuchars.
Direct trains from Edinburgh Waverley to Leuchars take approximately 1 hour for the fastest service.
Multiple trains run in each direction every day.
Leuchars is on the Edinburgh Waverley train railway line to Dundee and Aberdeen.
Approx cost of a return (at date) is £20 booked on the day. The single journey ticket is around £9. All for standard class.
From Leuchars train station – take a short bus or taxi ride to St Andrews town. It Takes around 15 mins.
The bus takes you to St Andrews bus station which is about 15 mins walk to the old course.
By bus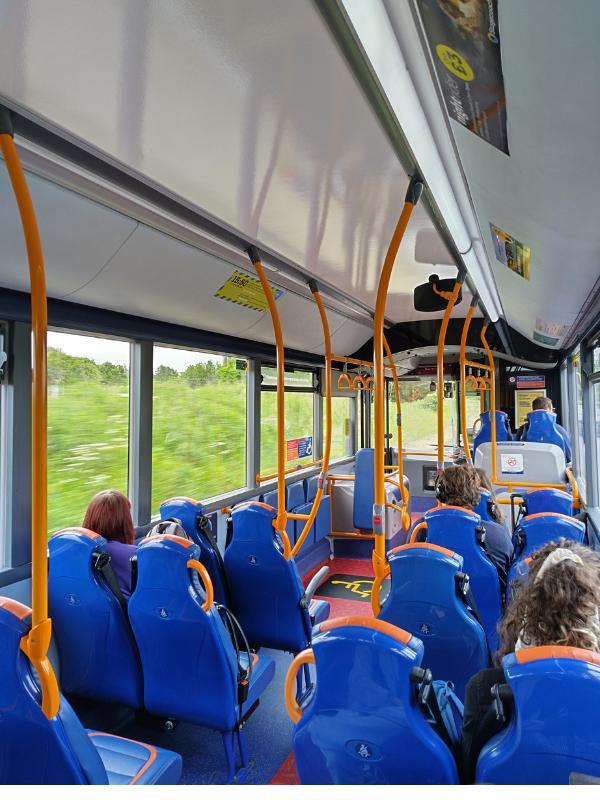 Buses run regularly from Leuchars station car park to the town centre, or you can hail a taxi outside the station.
Bus timetables are at the bus stop. A regular service runs throughout the day. Single and return tickets are available for around £9 per person.
From Edinburgh, Princes Street or Edinburgh bus station, catch the Stagecoach East Scotland service, which takes around 2 hours and costs around £10 for a single ticket.
By car
The distance from Edinburgh to St Andrews is approximately 50 miles, and the journey typically takes around 1 hour 15 mins depending on traffic.
Car rental is available from Edinburgh Airport or various rental companies in the city centre.
Attractions and things to do in St Andrews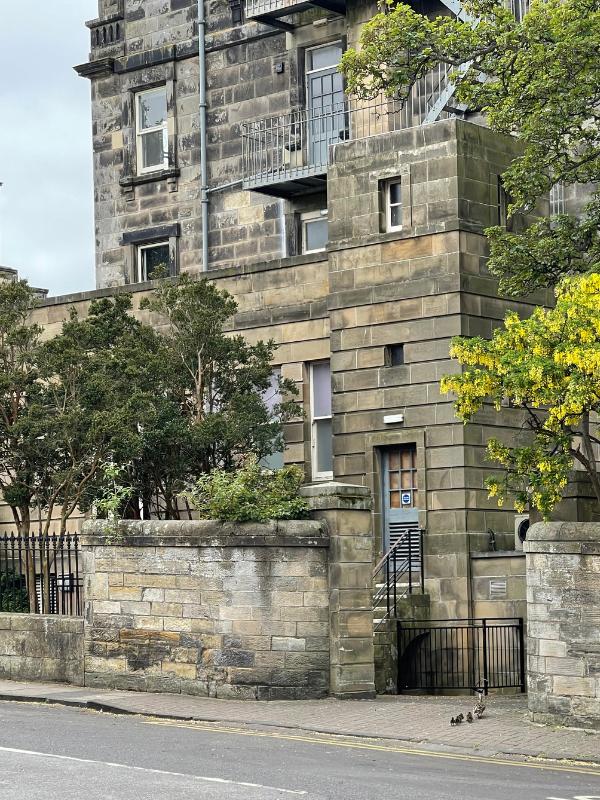 St Andrews Cathedral

– Explore the ruins of this once-grand cathedral and learn about its history as the centre of medieval Scotland.
St Andrews Links – Play a round of golf on one of the seven courses that make up the Links, including the famous Old Course.
St Andrews University – Take a guided tour of the historic university and its many notable buildings.
West Sands Beach

– Relax on the beach made famous in the opening scene of the movie "Chariots of Fire".
St Andrews Botanic Garden – Stroll through the stunning gardens and see a wide variety of plant life from around the world.
The Byre Theatre – Catch a play, movie or comedy show at this cultural hub, housed in a former cow byre.
Best Tours of St Andrews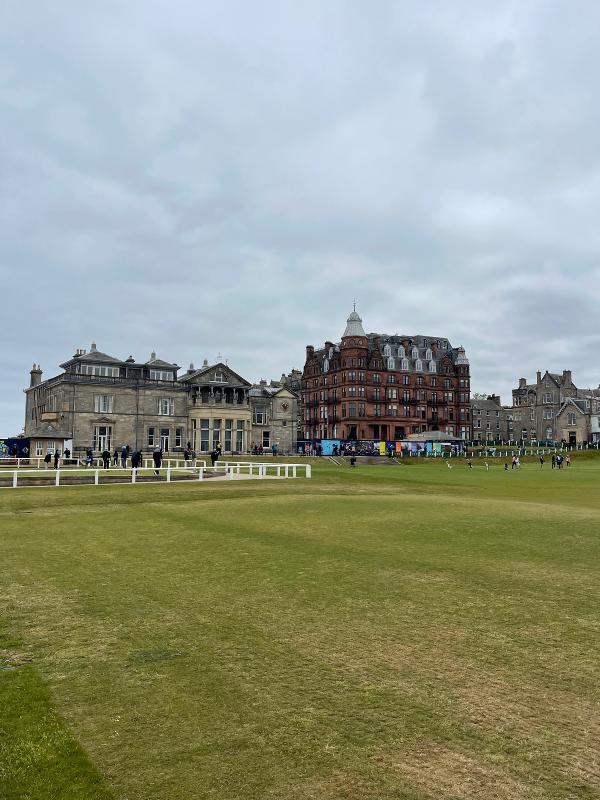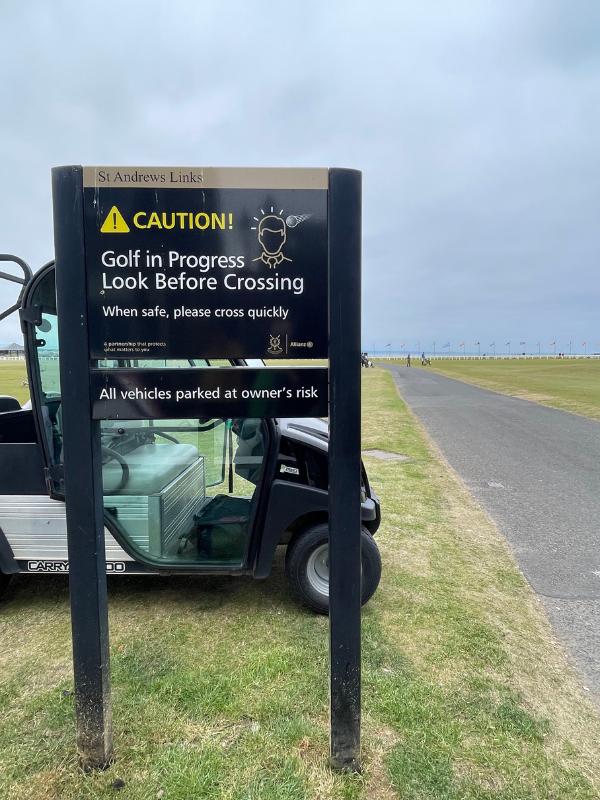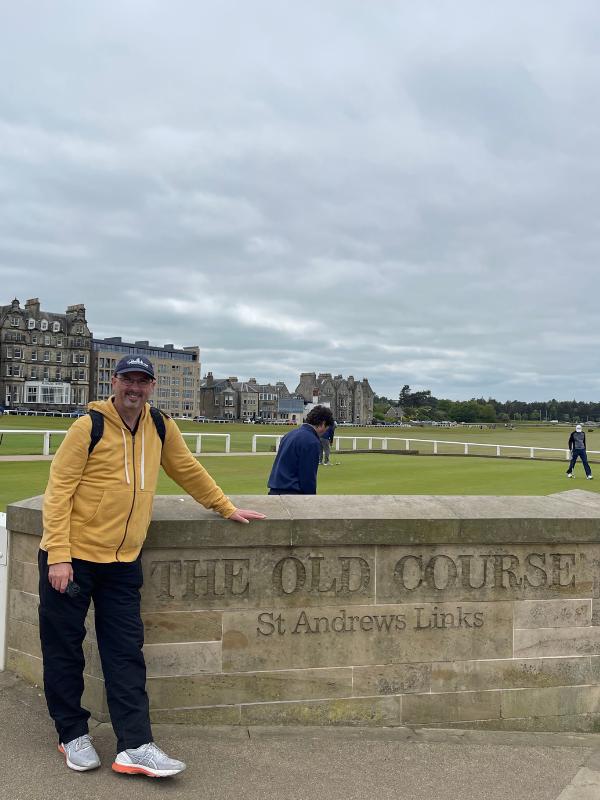 Multiple tours are available for exploring St Andrews from various locations, whether an organised day tour or a smaller group walking tour starting and finishing in the town.
From Edinburgh
Where to eat and drink in St Andrews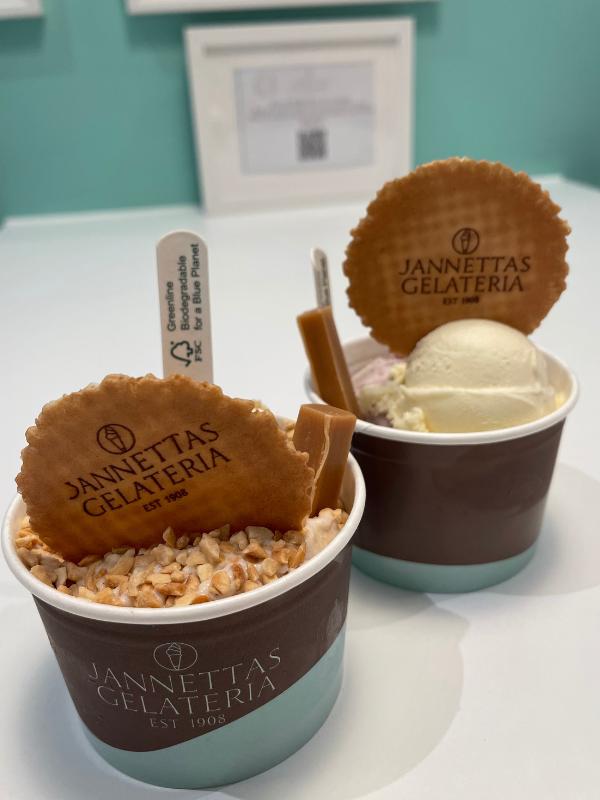 St Andrews offers a great selection of restaurants, cafes, and bars that cater to a variety of tastes and budgets.
Here are some recommendations for places to eat and drink in St Andrews:
Accommodation in St Andrews
St Andrews offers a range of accommodation options to suit all budgets and preferences. From luxury hotels to cosy B&Bs.
If you are looking for something a bit more unique and memorable for your stay in St Andrews, consider booking a room at the Old Course Hotel.
This luxurious hotel is situated immediately next to the famous Old Course with many rooms offering spectacular views of the course and the sea beyond. The hotel also has several dining options, including the Road Hole Restaurant, which boasts a Michelin-starred chef.
There are also more budget-friendly options, including several hostels that offer comfortable and affordable accommodation.
The St Andrews Tourist Hostel is a popular choice, located just a few minutes walk from the town centre and offering private and dorm-style rooms.
More special stays – Accommodation Guide for Scotland
Tips for travelling to St Andrews
Bring comfortable shoes for walking around the town and the golf courses.
If you plan on visiting the Old Course, book your tee time well in advance as it is a popular course and can be difficult to get a spot.
St Andrews can get quite busy during the peak summer months, so consider visiting in the shoulder seasons (spring and autumn) to avoid the crowds.
Take advantage of the local buses and trains to explore other areas of Fife and beyond.
Remember to bring warm clothing and rain gear, as the weather in Scotland can be unpredictable.
Enjoy your visit to St Andrews & beyond
With the help of our St Andrews travel guide, we know you will plan a fantastic visit to this lovely Scottish city. We have more travel guides to help plan your entire itinerary including: