Are you planning a trip to Cardiff? In this article, you will discover our selection of the VERY BEST things to do in Cardiff including the main landmarks and best attractions not to miss in Wales's capital city.
The Welsh capital is the buzzing centre of this Celtic nation. Crammed with cultural hotspots, charming Victorian architecture, a rich history, impressive castles, and modern urban hangouts, Cardiff has a whole heap of things for visitors to do and is a great place to include in your itinerary for south Wales.
If you are visiting Cardiff for the first time it is well worth spending some time discovering what the capital city of Wales has to offer. In this article, we have put together a round-up of some of the VERY BEST things to do in Cardiff to ensure you have a fun day and make the most of your visit to this vibrant city at the heart of Wales.
At the end of the article you will find a map showing the locations of all the Welsh attractions, eateries and places to stay mentioned in this article.
We recommend taking the hop-on hop-off sightseeing bus to enjoy the main attractions of Cardiff. Alternatively, a walking tour is a great way to explore the city. This private tour with a local is a great way to learn about the city and Welsh culture (why not meet people not just see places!)
Tip – Many British TV programmes are made in Cardiff. Why not join a themed walking tour and learn more about your favourite TV show? This one is perfect for Dr Who fans and if Gavin and Stacey are more your thing this is the one for you!
Top tourist attractions & best things to do in Cardiff
Cardiff Castle
If you like castles, you're in luck: Cardiff Castle is one of the most historic in the UK. Sat right in the heart of the city, this castle is a fascinating structure that'll have you enthralled for hours.
It was first built by the Romans in the 1st century AD, but then the Normans moved in during the 11th century and constructed the still awe-inspiring Norman keep that you see today. If you look carefully at the castle walls you will see traces of the abandoned Roman fort it was built upon.
The Lords of Glamorgan built the House in the 15th century and finally, a grand Victorian Gothic home was added in the 19th century.
The Cardiff Castle Clock Tower which stands at over 100 feet tall and dominates the city skyline was completed in 1873. So for its 2,000 years of history, visiting this castle is easily one of the best things to do in Cardiff.
Good to know – If you dream of spending the night in a fairytale Welsh castle you may be interested to know that you can! Yes there are a number of castles in Wales with accommodation options – you can find out in my guide to Welsh castle hotels.
Where, When and How Much?
Castle St, CF10 3RB
Opening hours: Monday – Thursday 10:00 to 16:00 (last entry 15:00), Friday – Sunday from 9:00 to 18:00 (last entry 17:00).
Admission prices: £12.00: Adult | £10.00: Senior/student (proof of ID) and disabled visitors | £9: Children 5-16 | Free: Children under 5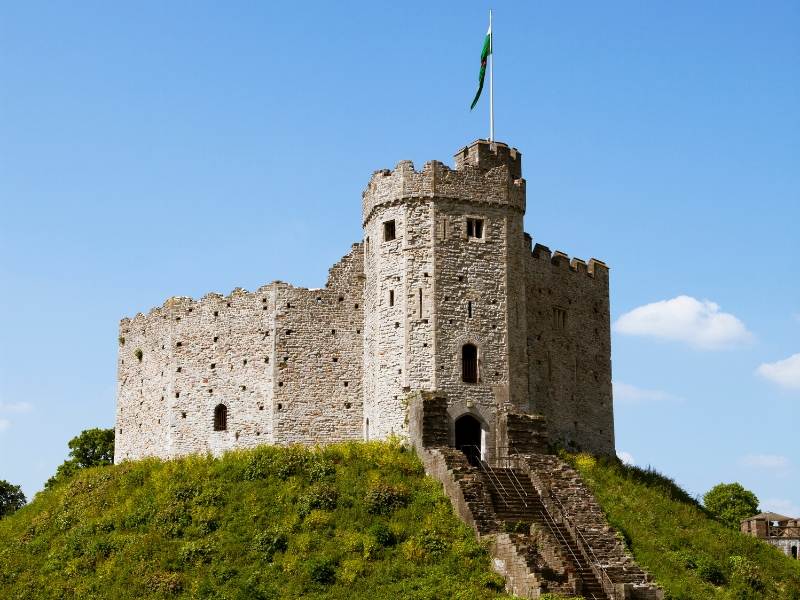 Stroll Cardiff's Centenary Walk
Rather than spend money on a tour, it's possible to hop on a very comprehensive self-guided tour of Cardiff, thanks to the city's Centenary Walk. Established in 2005 to mark 100 years of Cardiff's city status, it weaves through some of the most magnificent sights the city has to offer.
Kicking off at the Old Library and onto Cardiff Market, you'll pass by hotspots (41 in total) such as the Millennium Stadium, the City Hall, and St David's Cathedral.
Eventually, you'll wind up back in The Hayes, just south of the city centre. This loop is a must-do in Cardiff for hikers and history buffs alike.
Good to know – If you prefer to save your feet there is a hop-on-hop-off bus tour available which offers panoramic views of the city.
Where, When and How Much?
Starts at Old Library, The Hayes, CF10 1BH
Open 24 hours a day, 7 days a week
Free admission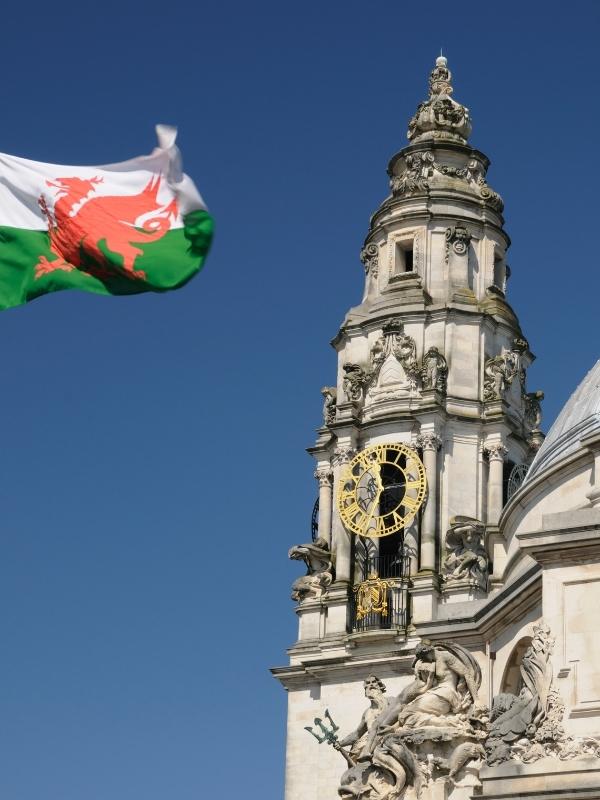 Cardiff Bay
Cardiff Bay is a redeveloped area located in south Cardiff and is a happening hangout in the city: think walkways, piers, and boardwalks.
You'll find a ton of bars and restaurants here to while away the hours. It's particularly nice on a warm, sunny day when it seems like the whole of Cardiff is out here enjoying this revamped dockyard area.
Don't miss some of Cardiff's main attractions including the Wales Millennium Centre, the Senedd (which houses the Welsh Government National Assembly for Wales, the Pierhead Building ( a Grade 1 listed building and one of Cardiff's most familiar landmarks), and the Norwegian Church where Roald Dahl was baptised in 1916.
Where, When and How Much?
Cardiff Bay, CF10
Open 24 hours a day, 7 days a week (times vary for restaurants and bars)
Free entry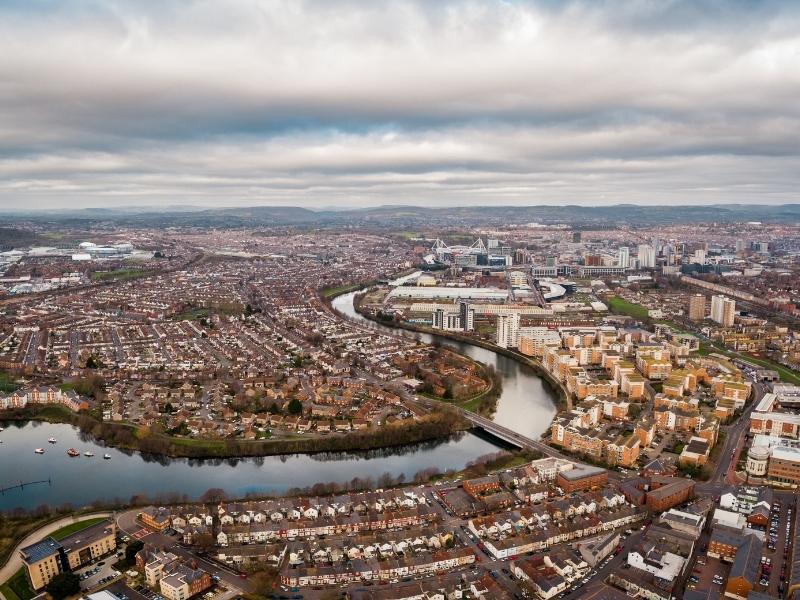 Wales Millennium Centre
You'll find the spectacular Wales Millennium Centre located in Roald Dahl Plass (a public square) right in the middle of Cardiff Bay.
This landmark arts centre is built out of Welsh slate and other local materials in a celebration of all things Welsh. Just glimpsing the impressive architecture alone is one of the best things to do in Cardiff.
Opening its doors in 2004, the centre has played host to all sorts of different theatrical performances, from opera to ballet. If you don't have time to fit in a show, there are on-site restaurants and dining, so you could just grab a coffee and enjoy the atmosphere.
Where, When and How Much?
Bute Pl, CF10 5AL
Opening hours: typically from Monday – Saturday 10:00 to 18:00
Admission free (costs of performances vary)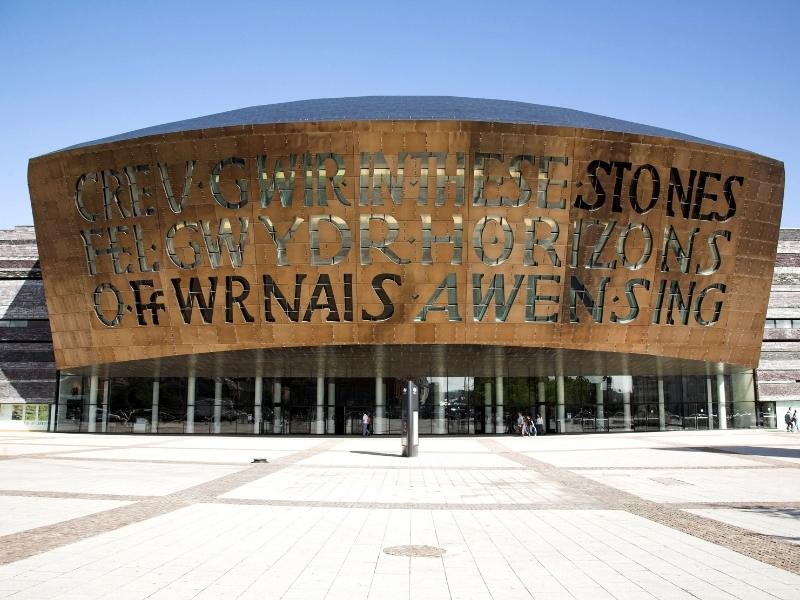 Bute Park Sculpture Trail
Fancy some art – and a breath of fresh air? Then this place is a must-do when you're in Cardiff. The sprawling Bute Park is a place to visit in itself. It's named after the 3rd Marquis of Bute; the Butes were the family that once owned Cardiff Castle.
It's a popular spot for locals, where on sunny days you can see people laying out on the lawns and picnicking. There are some 21 huge sculptures by various artists scattered throughout the park, from a gigantic stag beetle in Old Man's Wood to a warthog that locals have affectionately dubbed "Pumba".
And they're not just to look at: made of old tree stumps, these sculptures are all about enjoying the natural environment. Feel free to scramble all over them!
Where, When and How Much?
North Rd, CF10 3ER
Open 24 hours a day, 7 days a week
Admission free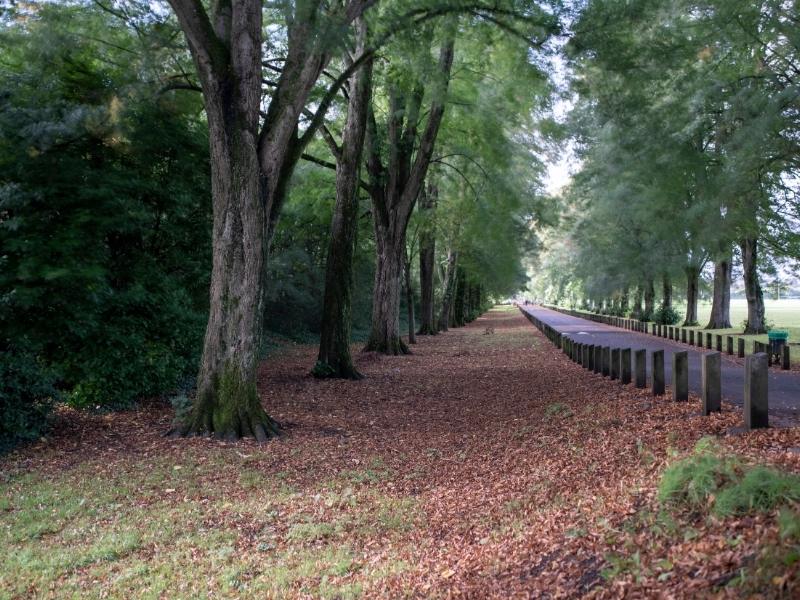 Wander Cardiff's Central Market
Hitting up Cardiff's Victorian-era Central Market is a great way to spend your time in the city. This indoor market has been in operation since the 1700s, but opened in its current form back in 1891. Scarily enough, originally this would have been where the gallows were located.
Today, it's a thriving farmer's market and one of the best places to visit in Cardiff for foodies. Spread over two floors, there are fruit and veg shops selling local produce, florists, butchers, and even vegan eateries to try out.
One particularly interesting place is Ashton's, a fishmonger's that's been trading in the same spot since 1866; another long-established stall is the family-run Market Deli, going strong for over a century.
Where, When and How Much?
St Mary St, CF10 1AU.
Open daily 8:00 to 15:00
Admission free
Shop in the Cardiff's 6 Victorian Arcades
For more Victorian shopping experiences in Cardiff, you should check out the city's Victorian era arcades. Boasting six Victorian-era arcades, Cardiff's antique commercial hotspots not only look the part, they also have a range of independent shops to browse.
The biggest of these is Castle Arcade. Right opposite the High Street, this particular arcade was built in 1882 and is split across two floors, with beautiful balconies and ornate interiors.
Elsewhere there's the well-preserved Morgan Arcade (1896), which is home to Spillers Records, the world's oldest record shop and a must-visit in Cardiff for music-lovers.
Where, When and How Much?
Various locations in the Castle Quarter
Times vary, but Castle Arcade is open daily from 8:30 to 18:00
Admission free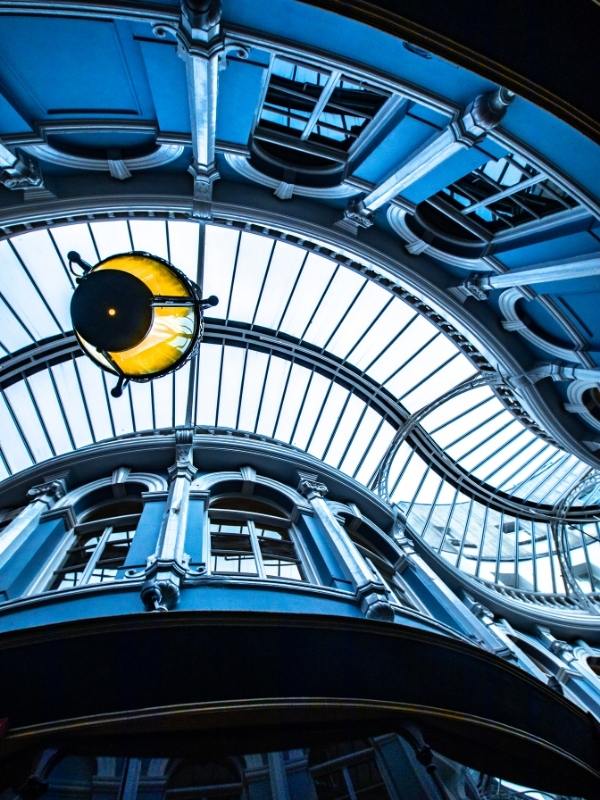 National Museum of Cardiff
With its 500 years' worth of paintings, sculptures, drawings, and ceramics, the National Museum Cardiff was established in 1912. It's one of the best things to do in Cardiff if you want to learn about international art and Welsh history.
You'll find works from famous artists here, including big-hitters like Van Gogh, Cezanne, Lowry, and Francis Bacon.
There are many interactive exhibits to enjoy including the popular mother and baby woolly mammoths on display in the Evolution of Wales gallery.
It's easy to spend a whole afternoon just strolling around this vast cultural centre (especially on a rainy day) soaking it all up.
Where, When and How Much?
Cathays Park, CF10 3NP
Opening hours: Tuesday – Sunday 10:00 to 17:00 (closed Mondays)
Admission free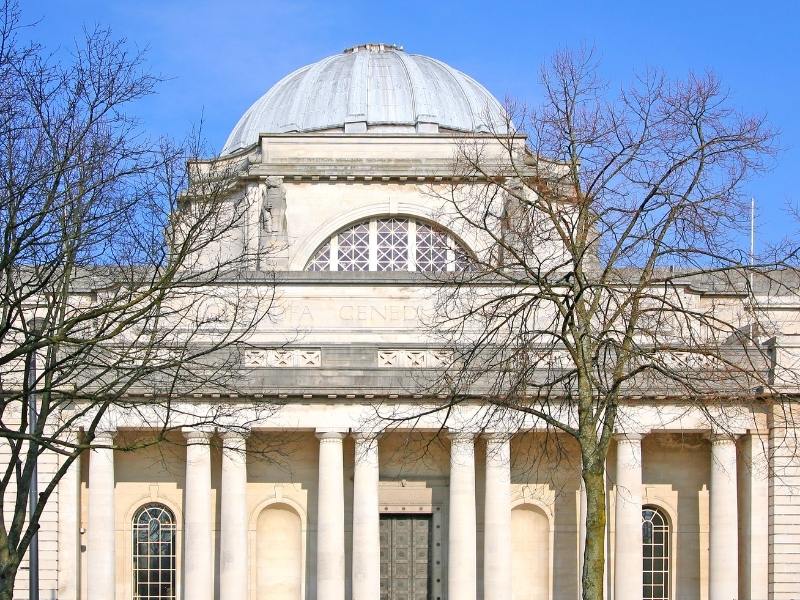 St Fagans National Museum of History
For more of a definitively Welsh history lesson than that on offer at the National Museum, you should head to St Fagans National Museum of History.
One particularly cool thing about this place is its location in the grounds of St Fagans Castle, where you'll find over 50 historic buildings relocated and reconstructed here from all over Wales.
There are old shops, a Victorian school, farm buildings – complete with real-life animals -, a medieval church, and craftspeople at work in traditional garb. It's an open-air museum, essentially, that makes for a decent day out from the city centre.
Where, When and How Much?
St Fagans, CF5 6XB.
Opening hours: from 10:00 to 17:00 daily
Admission free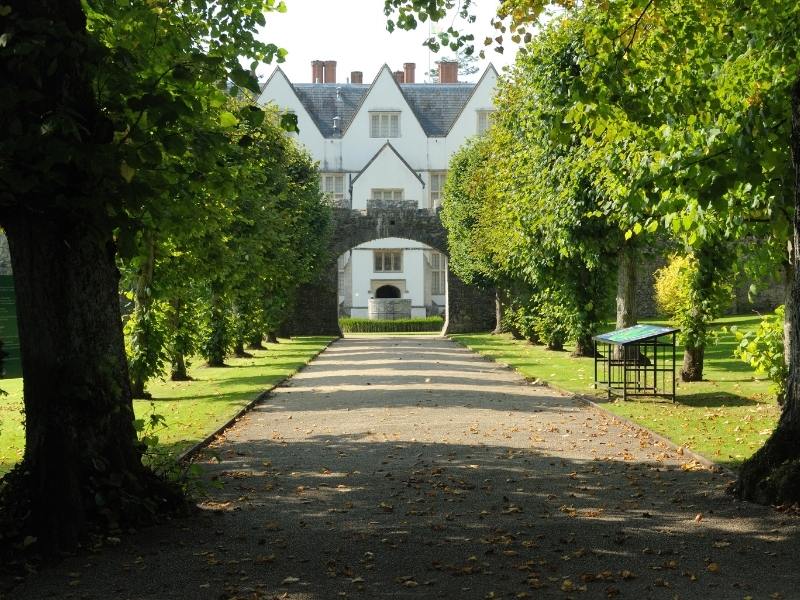 Llandaff Cathedral
Llandaff Cathedral is one of 2 cathedrals in Cardiff (St David's is the Roman Catholic Cathedral). Founded in 107 the cathedral features some of the finest medieval architecture in Wales.
Extended, rebuilt and damaged throughout the ages the Cathedral has had 2 major restorations. One in the late 19th century and another after damage caused by bombing raids during WW2.
Where, When and How Much?
Cathedral Close, High Street, Llandaff, Cardiff
Usually open daylight hours
Admission free
Take a themed tour of the city
Cardiff is a popular location for some of Britain's best-loved TV shows. If you are a fan of Dr. Who or Gavin and Stacey a themed tour of the city is the perfect option!
Where to eat and drink in Cardiff
Exploring all the fun things to do in Cardiff is hungry (and thirsty) work. But don't worry, there's no way anyone's getting hangry here!
There are a ton of different places to eat and drink, from hip bars, cosy coffee shops, and cool cafes to local pubs and fancy restaurants.
Here's just a selection of what's on offer.
The Cottage
Despite the name, this is a pub—and a very charming one at that. It's perfectly situated in the city centre, so after you've had a day of discovering Cardiff's top sights, you can head to this olde worlde pub for a pint of beer (or real ale) and a bite to eat.
The staff are friendly, the atmosphere is warm and welcoming, and the decor is particularly traditional. If you want to really soak up the vibes, head here on rugby days when it gets particularly lively.
Where and When?
25 St Mary St, CF10 1AA.
Every day from 12:00 until midnight.
Barkers Tea Room
For a less rowdy experience, with a lot of less alcohol involved, make a beeline to Barkers Tea Room. Situated in Cardiff's historic Castle Arcade, this traditional tea room is a cute little place to cosy up for a spot of breakfast, a tasty lunch, or even some afternoon tea (recommended).
Think big leather chairs and wooden floors or—on warmer days—sipping a cuppa out in the arcade itself. Fancy, but not overly expensive.
Where and When?
8-12 High Street Arcade, CF10 1BB
Every day from 9:00 to 17:00
The Naked Vegan Ltd
Among the buzz of Cardiff Market you'll find The Naked Vegan. This compact stall sells a wide variety of amazing cakes and donuts—all vegan, obviously, and some even gluten-free. They're so delicious that, vegan or not, you're bound to be impressed at their offerings.
The raspberry brownie comes particularly recommended. It's run by a friendly couple who'll be more than happy to take you through what's on offer.
Where and When?
132 Central Market, CF10 1AU
Monday – Friday 9:00 to 11:00 (closed weekends)
The Lansdowne Pub
The Lansdowne Pub is a more family-friendly option than The Cottage, but not only that—it's also award-winning; receiving CAMRA's "Pub of the Year" accolade in 2014 and 2015.
Afternoons here are busy with families with children, while evenings are abuzz with friends catching up over drinks. There's also a good selection of pub grub on offer for those who are more hungry than thirsty.
Where and When?
71 Beda Road, CF5 1LX.
Monday – Thursday from 12:00 to 23:00; Friday – Saturday 12:00 to 23:30; Sundays 12:00 to 22:30.
Places to visit near Cardiff
Castell Coch
Located on the outskirts of Cardiff and arguably one of the most picturesque castles in all of Wales, Castell Coch is a stunning fairytale structure. Meaning "Red Castle", it's a 19th-century Gothic Revival style building situated on the site of a Norman castle built in 1081 to protect the town of Cardiff – then newly conquered by the Normans.
Rising out of the tree-lined hills in the village of Tongwynlais, this really is a refreshing spot to enjoy a day away from the city.
It's easy to see why it was used as a summer retreat for the 3rd Marquis of Bute, and why visiting this mini marvel is one of the best things to do in Cardiff.
Where, When and How Much?
Tongwynlais, CF15 7JS.
Opening hours: Monday – Saturday 10:00 to 16:00, and Sunday from 11:00 to 16:00.
Admission prices: £7.30: Adult | £5.80: Seniors 65 and over | £4.40: Children 5-17 | Free: Children under 5 and disabled visitors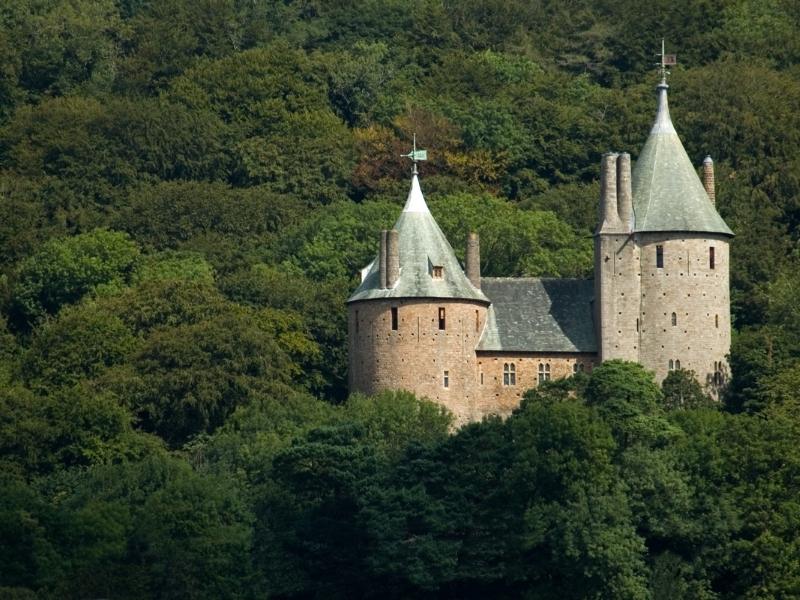 Caerphilly Castle
Caerphilly Castle is arguably the granddaddy of all castles in Wales. This truly impressive and spectacular castle will wow you from the moment you set eyes on it, and makes for a must-visit spot in Cardiff.
Constructed by Gilbert de Clare in the 13th century, to consolidate his power in Glamorgan, the medieval castle and towers are surrounded by a large moat and connected via a bridge.
After Windsor Castle, Caerphilly is the second-largest in the whole of the United Kingdom. It boasts concentric walls and soaring Gothic gatehouses, a whole array of stony defences, staircases to tread and windows to peep out of. You'll feel like you've stepped back to a different time entirely.
Where, When and How Much?
Castle St, Caerphilly, CF83 1JD
Opening hours: Monday – Sunday 9:30 to 17:30, with shorter opening hours in the winter months
Admission prices: £8.90: Adults | £7.10: Seniors 65 and over | £5:30: Children 5-17 | Free: Children under 5 and disabled visitors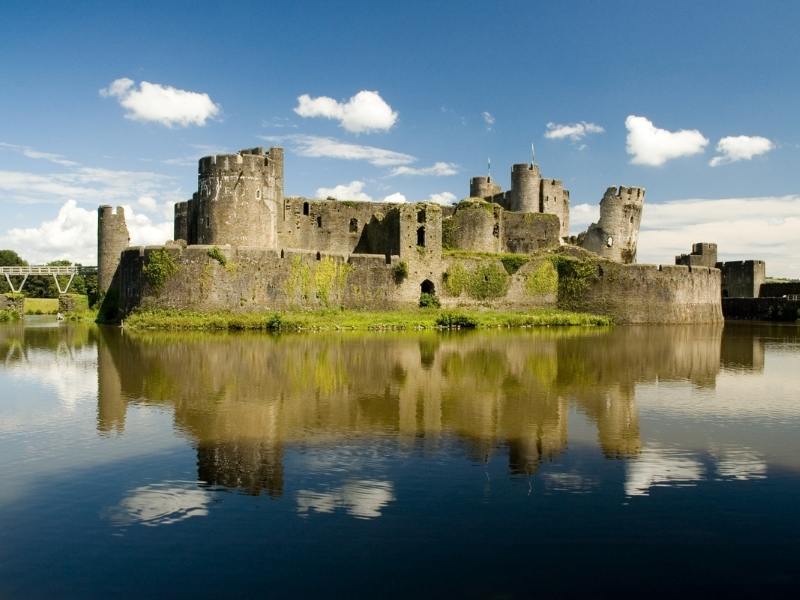 Barry Island
Barry Island is a popular destination for locals in the summer months. The seaside resort is located on a peninsula NOT an island as the name suggests.
Barry Island is a fun place to visit for families and an easy day trip from Cardiff. Spend time on the beach, hire a beach hut, and enjoy some tasty fish and chips from Boofy's!
Where, when and how much?
Located 7 miles from Cardiff – park at Harbour Road Car Park £4/day. Take the train – 30 minutes from Cardiff Central to Barry Island.
Visit during the summer months!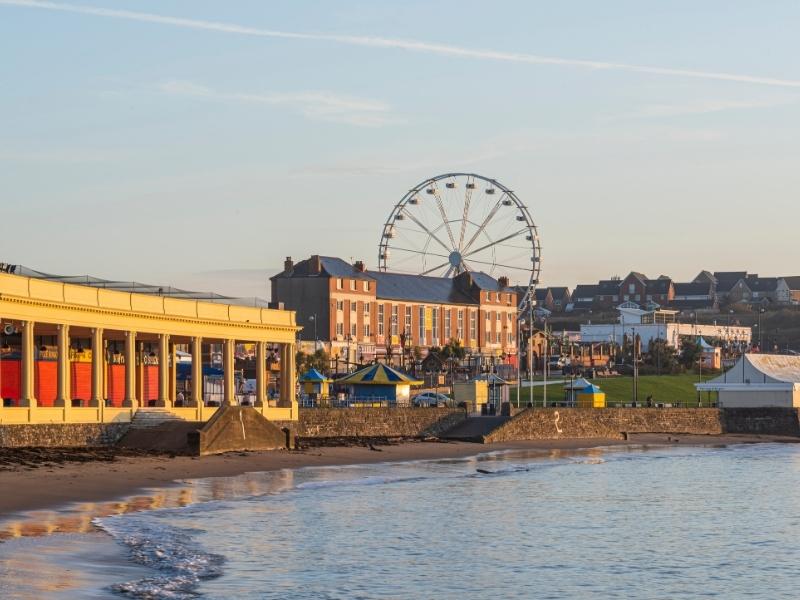 Bannau Brycheiniog (formally known as the Brecon Beacons)
If you are planning to spend two or more days based in Cardiff and enjoy the outdoors why not include a visit to the Bannau Brycheiniog National Park in your itinerary?
With stunning lakes, waterfalls, and peaks it is a great destination for hiking, cycling or wildlife watchers. There are also plenty of adrenaline sports on offer too including paragliding, rafting and sailing.
If you are feeling adventurous why not book a guided hike up Pen-y-fan the highest mountain in Bannau Brycheiniog?
Where, when and how much?
Located 42 miles from Cardiff. There are no direct train connections so I would recommend hiring a car in Cardiff and driving to the area or booking a tour.
Visit all year round (check the weather forecast before you go)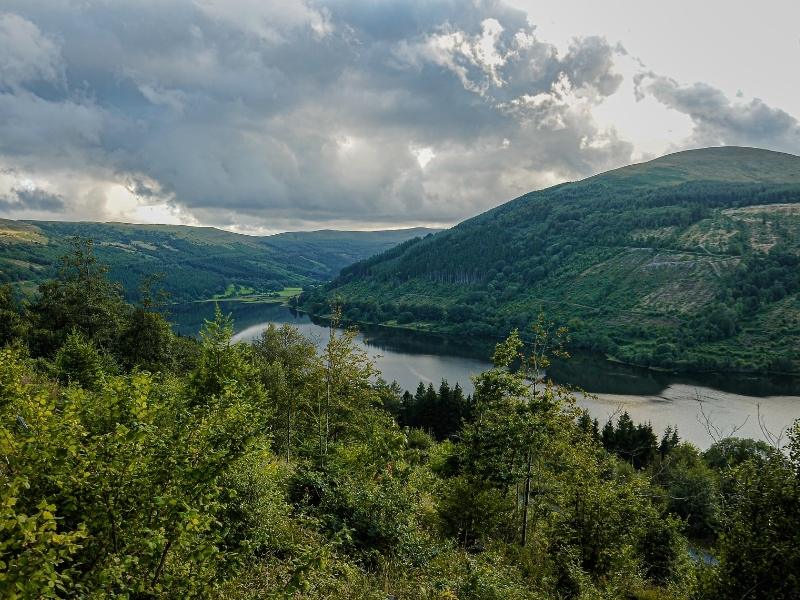 Plan your visit to Cardiff
In this section, you will find a quick guide to help plan your visit to the capital city of Wales including a map showing all the main sights and attractions in Cardiff.
How to get to Cardiff from London?
By car
Cardiff is located 150 miles from London and takes around 2 ½ hours by car.
By train
Great Western trains depart hourly from London Paddington to Cardiff Central. The journey takes around 2 hours with one change at Bristol Temple Meads.
Check the trainline for prices and train times.
Where to stay in Cardiff
There are a range of accommodation options in Cardiff to suit all travel styles and budgets. These are our top choices:
For more places to stay – Wales Accommodation Guide
Map of things to do and see in Cardiff (+ accommodation & eateries)
Trip map courtesy of
Wanderlog
, a journey planner
Visiting Wales
My Wales Travel Guide is a great place to start when planning your travels to and around Wales.
You may also find the following articles about visiting Wales useful: