Find that special stay in Wales in one of these amazing castles. Perfect for those seeking something a little different with these beautiful castle hotel options for your next holiday in Wales.
If you have ever dreamt of staying in a castle you can make that dream a reality in the UK. Whilst as day visitors we may enjoy visiting beautiful and historic castles such as Edinburgh and Stirling Castles in Scotland; Windsor Castle, Warwick Castle or Leeds Castle in England; or the Welsh castles of Caernarfon and Conwy the ability to actually spend the night is limited to only a few castles across the UK.
While Northumberland may have the most castles of any county in England (including Alnwick Castle as seen in Harry Potter) Wales is truly the castle capital of the world and at one point had over 600 (of which 100 now remain)
In this article you will find information about 6 of the best castles to stay in Wales. I have also included a map to show the location of each of these Welsh fairytales castles to help with your Welsh itinerary planning.
Heading to Scotland? You will find lots of fabulous castle accommodation there too in my curated selection of the best Scottish hotel stays.
This post may contain compensated links meaning if you buy through them we get a small commission at no extra cost to you. Please read our full disclosure for further information. As an Amazon Associate, I earn from qualifying purchases.
Castle Hotel Accommodation Options
Ruthin Castle Hotel and Spa
Steeped in history Ruthin Castle Hotel and Spa is located beside the Clwydian Range in North Wales just 38 miles from Liverpool and 55 miles from Manchester.
The castle was constructed during the 13th century. Over 400 years later the castle withstood a 13 week siege during the English Civil War.
In 1969 the castle played host to the Prince of Wales on the night before his investiture at Caernarfon Castle.
The castle offers a choice of 59 bedrooms in four room styles with the Prince of Wales suite in the tower particularly sought after. Each suite is individually decorated and named after an historic personality associated with the castle.
Enjoy an evening meal in the castle's restaurant after exploring the grounds and surrounding area during the day.
Roch Castle
Relax and enjoy the atmosphere in this unique castle hotel which is a perfect base for exploring the Pembrokeshire National Park.
Choose a turret room with winding staircase and after a day exploring why not relax in the sunroom and soak in stunning views of the peninsular and coast.
With free private parking on site, a delicious breakfast available and free WiFi available in all areas the Roch Castle consistently receives excellent review scores from previous guests.
Please note that Roch Castle is an adult only hotel.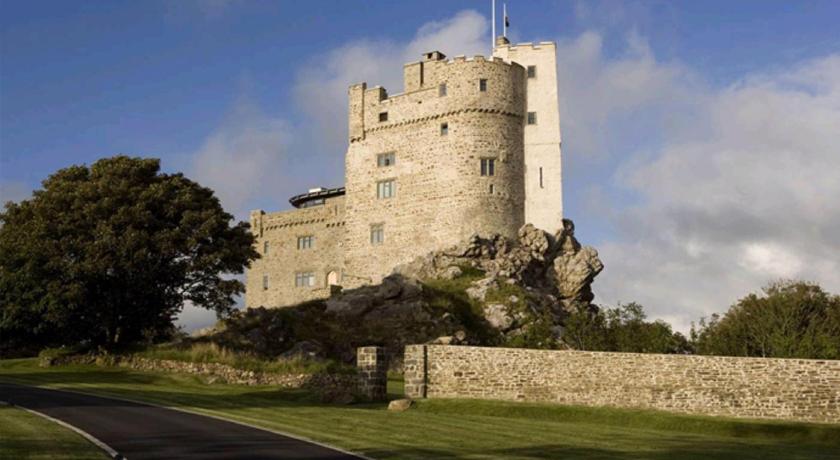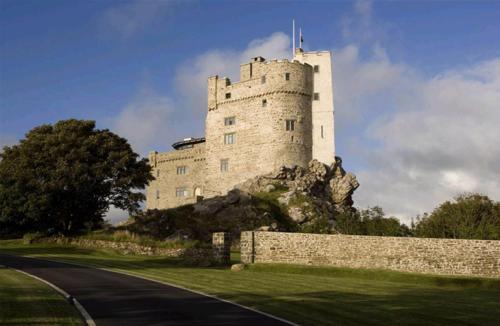 Portmeirion Village and Castell Deudraeth
Enjoy the wonderful unique setting of Portmeirion nestled between the cliff and the sea on the northern coast of Wales. Choose to stay in Portmeirion village or why not treat yourself to the contemporary style of Gothic Castell Deudraeth.
The spacious bedrooms are furnished with Queen or King size beds, an integrated kitchen area, real flame gas fires, tea and coffee facilities and free WiFi.
Parking is available on site and all guests enjoy free entry into Portmeirion Village and Gardens.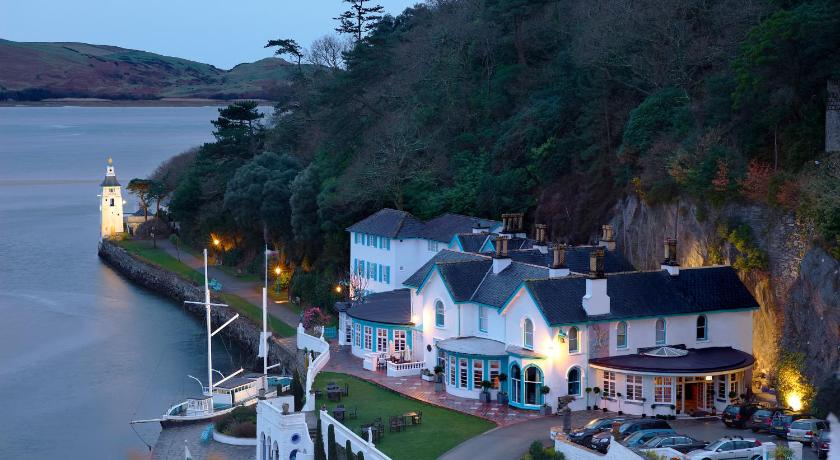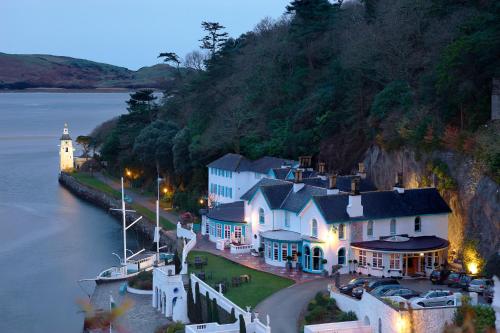 Chateau Rhianfa Angelsey
This stunning hotel really does typify the image of a fairytale castle.
Located on the beautiful island of Anglesey Chateau Rhianfa offers guests a luxury experience in a unique setting.
Relax in one of 30 beautifully designed rooms each featuring rich fabrics and retro furnishings before indulging in a delicious meal prepared by the chateau's team of chefs.
Explore the dramatic landscapes of North Wales and the idyllic Isle of Angelsey and prepare to fall in love with Wales.
Tŷ'r Graig Castle
Tŷ'r Graig Castle is set on a cliff top with views of Cardigan Bay. Built in 1892 this gothic-style Victorian hotel with stained-glass windows and wood panelling is located a mile from Barmouth Harbour and 10 miles from Harlech Castle.
You will find free parking and a restaurant at the castle.
Cardigan Castle
Base yourself at Cardigan Castle (Castell Aberteifi) a 900-year-old Welsh castle for a relaxing stay.
Spend your days exploring the local area – wander the grounds and enjoy panoramic river views or embark on a road trip for the day to experience the beautiful Pembrokeshire coastline and countryside returning for a delicious meal served from the castle's Cegin 1176 Kitchen.
Cardigan Castle offers 4* B&B heritage accommodation in the heart of Cardigan.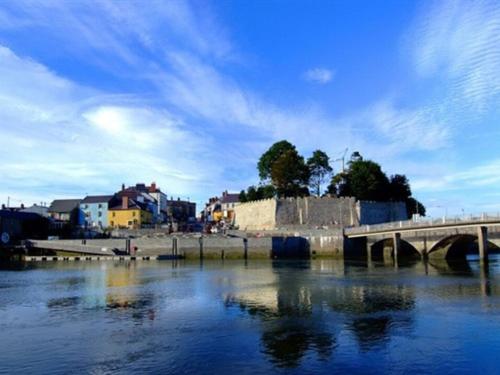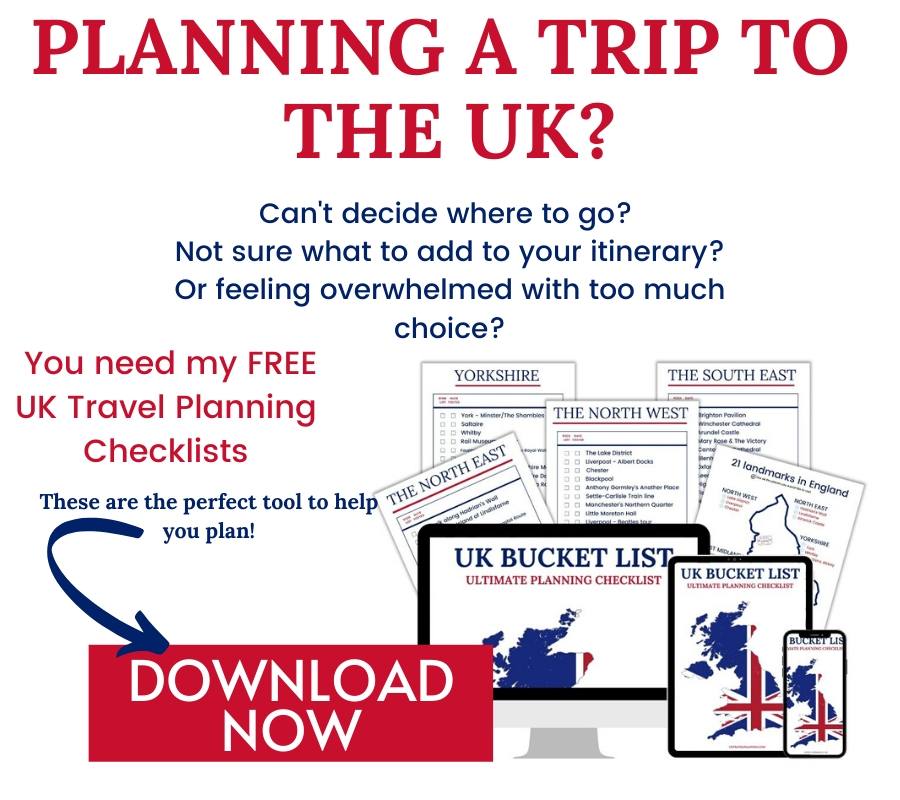 Enjoy your fairytale castle stay in Wales
I am sure you will be inspired by these gorgeous Welsh castles you can stay in – I think the most difficult decision is deciding which one to book! You can find more special stays in my accommodation guide to Wales.
If you love castles don't miss my guide to 6 of the best castles to visit in Northumberland (including Alnwick Castle of course!) or 7 fabulous castles to visit on a day trip from London as well as my guide to 18 of the best Scottish castles to visit.
Looking for more castles to stay in? Check out my selection of the best castle stays in England and Scotland.
For more itinerary ideas check out my guide to the best places to visit in Wales and the best things to see and do in Cardiff.
Related Reading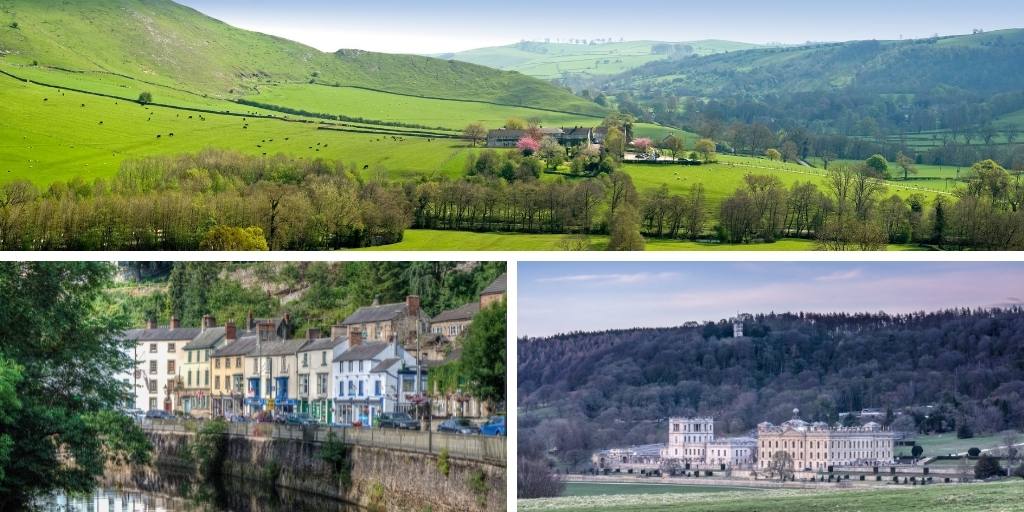 Stunning landscapes, historic houses and stately homes, pretty villages and market towns combine to make the Peak District a popular …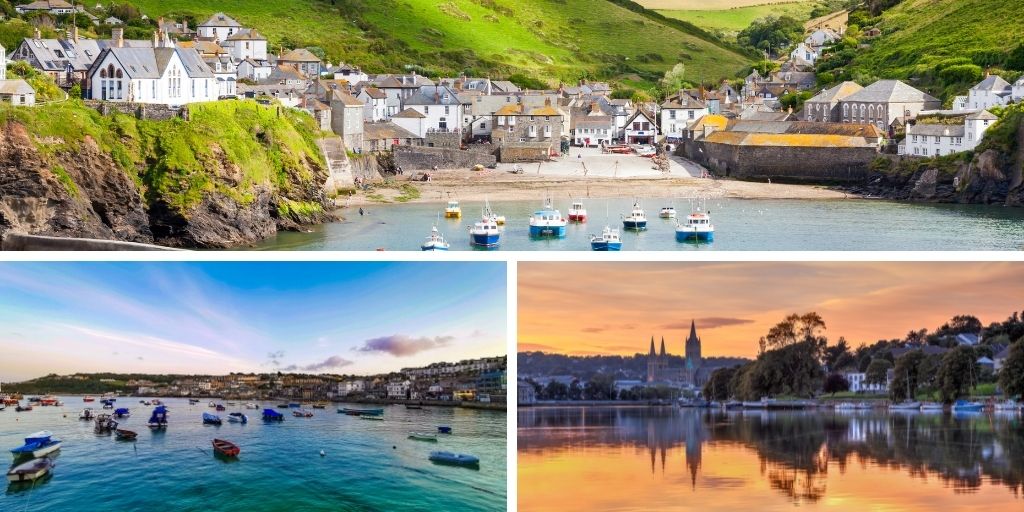 Fantastic beaches, rural landscapes and pretty seaside villages make Cornwall a fabulous place to visit. But choosing the right location …
Find more inspiration for your travels in my Wales Travel Guide which includes information about what to see, where to stay, how to get around, travel tips, recommended reading and more to make the most of your trip.