Are you looking for accommodation in London? Not sure about which area to choose to suit your needs and budget? In this guide, you will find everything you need to know about the neighbourhood including the best apartments and hotels in Mayfair, Marylebone & Oxford Street.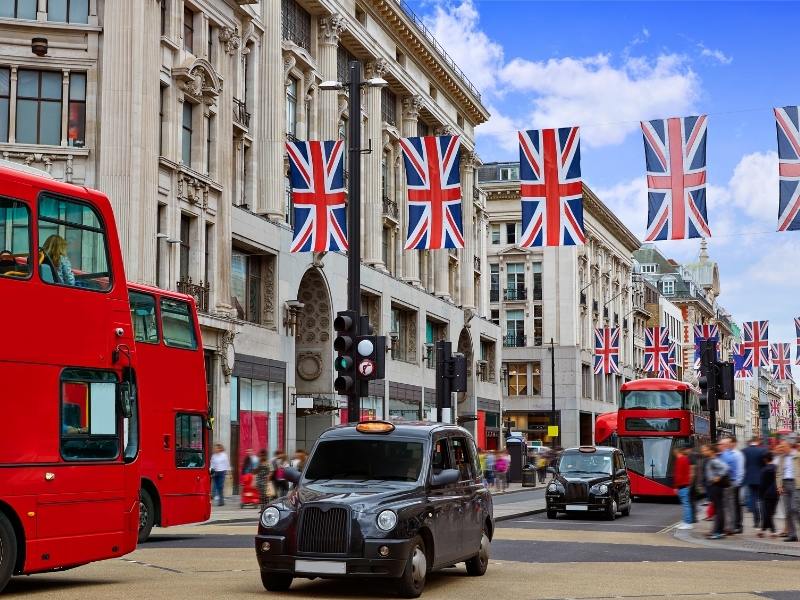 What you need to know about the areas of Mayfair, Marylebone & Oxford Street
Where are these areas located in London?
The areas of Mayfair and Marylebone (which encompass Oxford Street) are areas situated in western central London.
What are Mayfair and Marylebone like?
Divided by the shopping mecca that is Oxford Street the districts of Mayfair and Marylebone are elegant, chic residential areas with upmarket eateries and designer shops the norm.
Find Madame Tussauds and the Sherlock Holmes Museum in Marylebone. Mayfair with its Georgian townhouses overlooking Hyde Park is home to Savile Row and Bond Street.
What are the main attractions in Mayfair and Marylebone?
The Sherlock Holmes Museum
Go celebrity spotting at Madam Tussauds
Take a walk through the Grade 1 listed Royal Park of Hyde Park (head to Speaker's corner on a Sunday morning)
Who is the area best for?
Mayfair and Marylebone are great for shoppers and lovers of fine dining but probably not the best area for first-time visitors to the city.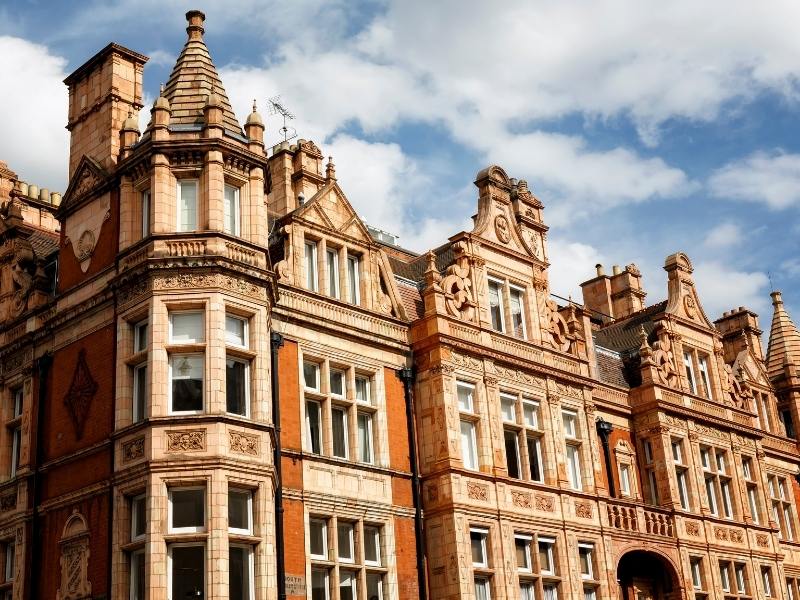 Best Hotels in Mayfair, Marylebone & Oxford Street
With 2 of the most luxurious hotels to choose from in Mayfair how do you pick? I could equally have recommended beautiful Claridge's.
The Connaught has a wonderfully old fashioned ambience, impeccable service, decor and an amazing staircase!
Enjoy the hotel's facilities including an indoor pool, spa and steam room. Enjoy fine dining one of the hotel's superb restaurants or treat yourself to afternoon tea.
Nearest Tube station – Bond Street (Central and Jubilee Lines) or Green Park Station (Jubilee and Victoria Lines)
→CLICK HERE FOR AVAILABILITY AND PRICES AT THE CONNAUGHT
(Other luxury hotels in the area include the very popular Claridge's)

The London Marriott Hotel Marble Arch offers stylish rooms and a popular brasserie. Guests can also access the leisure club, fitness rooms and pool.
Featuring family rooms with two queen beds and amenities such as Apple TV, high-speed WiFi and USB charging ports this is a popular choice for travellers with children.
With Hyde Park only minutes away from the hotel enjoy a stroll in the gardens or alternatively head to Oxford Street for a little shopping.
Nearest Tube station – Marble Arch
→CLICK HERE FOR AVAILABILITY AND PRICES AT LONDON MARRIOTT MARBLE ARCH

With 114 beautifully designed and furnished bedrooms, the Hotel Gloucester Place is ideally located for access to the shops of Oxford Street and the quieter more genteel Marylebone.
Guest can expect free Wii, complimentary toiletries, beautiful linen and in-room tea and coffee making facilities.
Nearest Tube station – Baker Street (5 minutes) and Marble Arch (7 minutes)
→CLICK HERE FOR AVAILABILITY AND PRICES AT Z HOTEL GLOUCESTER PLACE
Apartments & additional hotel options in Mayfair, Marylebone and Oxford Street
Book well in advance if you are looking for an apartment. Apartment picks for Mayfair and Marylebone include:
One bedroomed apartment with a fully kitted kitchen (including dishwasher and oven) and private bathroom.
Large apartment for groups or families featuring two bathrooms, large kitchen and conveniently located near transport links including the tube. This apartment has excellent reviews and is an excellent choice for families.
→CLICK HERE TO SEARCH FOR APARTMENTS IN MAYFAIR

Prefer to stay in a different area of London?
If you are still unsure if the areas of Mayfair, Marylebone or Oxford Street are perfect for your stay you will find my London Accommodation Guide offers lots more ideas.
London Travel Guide & Itinerary Planner (+ 4 bonus ebooks)