Are you looking for a family-friendly hotel in London? In this article, you will find a selection of the best London hotels for families including 5-star, mid-range and budget-friendly options.
Discover the best family-friendly hotels in London in this guide. If you are searching for a hotel that caters for children you will find my selection of the very best in this article including hotels that offer fun activities for kids, kids' menus, interconnecting rooms and many complimentary extras (some even have a children's concierge).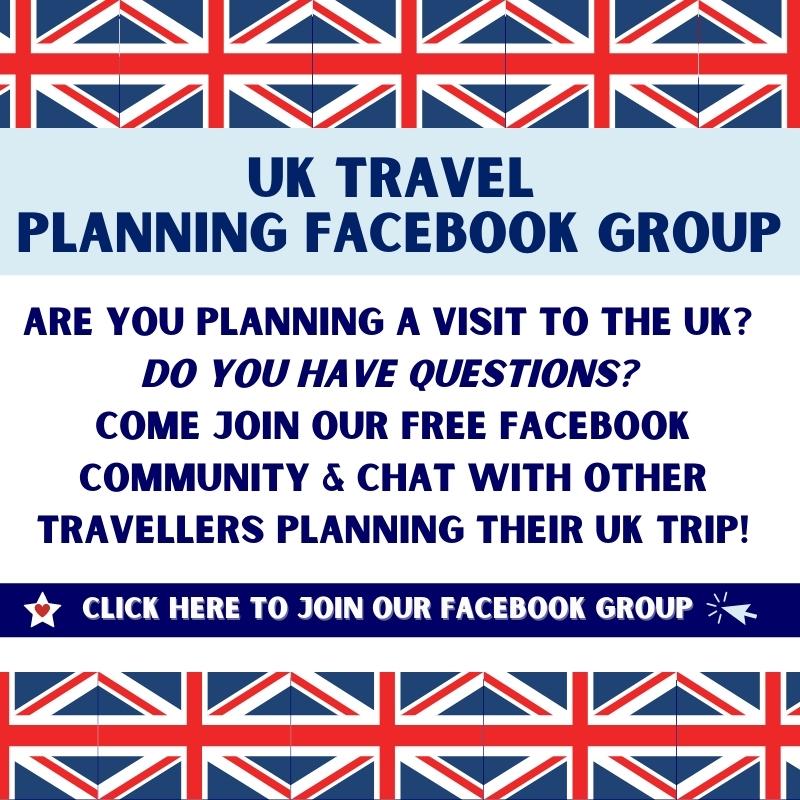 Tips for visiting London with kids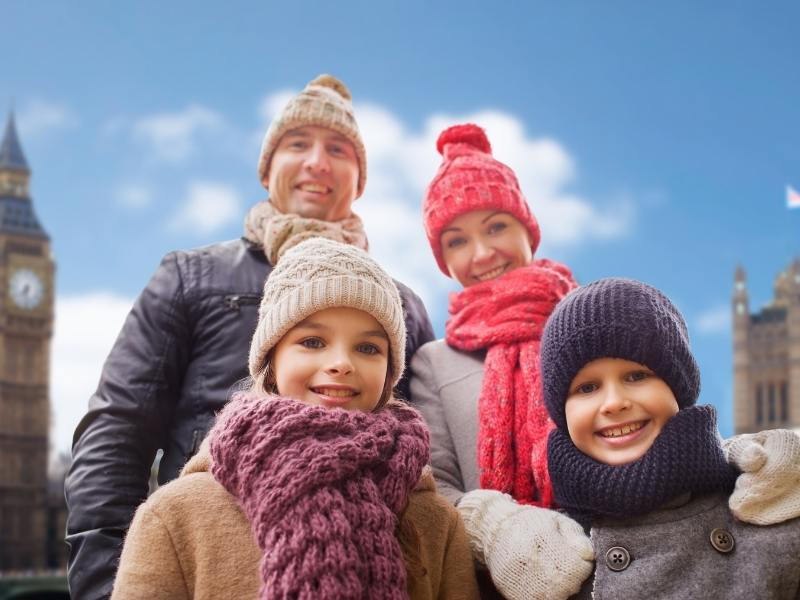 Quickpicks – Best London hotels for families
Best hotels in London for families
If you're looking for a world-class experience in British luxury, consider staying at The Ritz London.
Located in Piccadilly, in London's West End, guests will be enchanted by the hotel's elegant décor and by their welcoming staff.
The closest tube station is Piccadilly Circus but you may not need it as there are plenty of kid-friendly activities a short walk away, like the London Eye, Buckingham Palace and Madame Tussauds.
The hotel's restaurants are second to none, including the Michelin-starred Ritz Restaurant. Afternoon Tea at the Palm Court is a bucket list experience not to be missed.
Take the kids or take advantage of the hotel's babysitting service. There is an on-site spa and fitness centre as well.
The Ritz has 111 rooms and 25 suites decorated in a comfortable Louis XVI style. Make sure to inquire about the family packages — two adjoining rooms with the second room at half price. An elegant breakfast for four is also included.
The Athenaeum tops the list of family-friendly hotels London tourists adore. Located in the West End, in Mayfair, the Athenaeum is right across from Green Park.
A visit there with the kids is a must, and Buckingham Palace and Piccadilly Circus are also only minutes away. The Hyde Park Corner tube station is a few blocks away as well — in case you want to do further exploring.
At the Athenaeum, it's all about art deco luxury and five-star accommodations. They have 24-hour gym facilities, a spa and 116 Athenaeum, their restaurant featuring the very best British fare.
Families might want to ask about interconnected rooms or suites that have a kitchen and a separate sitting area.
There's also a children's concierge on duty to aid with making sure your little ones are completely entertained for the entire trip. If you request it, milk and cookies may magically appear in your room at the end of a long day of fun.
The Ampersand is a luxury boutique hotel in the heart of Kensington, housed in a building erected in 1888. It's only a short walk to the Kensington tube station and is one of the best family hotels in London.
It's also perfectly located for such child-friendly outings as Hyde Park, Kensington Gardens and museums, including the Natural History, Science and Victoria and Albert Museums.
If your kids were impressed by the Science Museum, you must do the Science Afternoon Tea — everything you love about a traditional tea but with interactive and amazing science experiments.
You could also just seek out the drawing-room that serves tea and snacks in the afternoon. All 111 rooms offer sophisticated décor, high-speed internet and minibars.
Suites are ideal for families as they include kitchenettes with microwaves, toasters and refrigerators.
Tell the staff you're travelling with children so your rooms will be prepped with child-size bathrobes, slippers, toiletries and a child activity pack.
An 18th-century building that once served as staff apartments for Buckingham Palace is now a delightful hotel — The Rubens at the Palace.
Just as the name implies, it is right next to Buckingham Palace and is only steps away from the Royal Mews and the Queen's Gallery. The Houses of Parliament, Big Ben and the London Eye are also nearby as is the London Victoria tube station — a gateway into the rest of the city.
Back at the hotel, Royal Afternoon Tea in the Palace Lounge is a must. Children under 12 order off of their very own menu called the Prince and Princess Tea.
Are your little ones aspiring chefs? Sign them up for the Pastry Chef Experience. They'll dress in chef attire, learn pastry skills form a master and graduate with a certificate.
The Rubens offers a variety of room types, including interconnecting rooms that are ideal for families.
It doesn't get much more centrally located than the London Marriott County Hall. Housed in a busy South Bank building that was once London's City Hall, the hotel offers views of the River Thames, the Westminster Bridge and Big Ben.
It's also only minutes away from the Houses of Parliament and the London Eye. Kids will be thrilled to walk to the Sea Life Aquarium or the London Dungeon.
If further exploring is in order, the Waterloo Station tube station is only a short distance away.
The hotel has a variety of rooms, including suites and adjoining rooms ideal for families. Kids will also appreciate the free Wi-Fi and the large, indoor swimming pool.
Parents may be happy to utilize the babysitting services offered by the hotel, and might want to slip away for an intimate dinner at Gillray's Steakhouse & Bar. Of course, the kids would be welcome there as well.
Looking for a five-star hotel that combines Victorian style with a contemporary vibe? Look no further than the St. James's Hotel and Club Mayfair.
It's filled with eye-catching art and has a sophisticated feel throughout. It is tucked in a quiet cul-de-sac in Mayfair near Piccadilly and the Green Park tube station is just steps away, as is Green Park. Local attractions like Hyde Park and Buckingham Palace are an easy walk away.
The St. James boasts a Michelin-starred modern French restaurant, Seven Park Place, as well as the more informal William's Bar & Bistro. The guest rooms have all been recently refurbished with stylish silk wallpaper, Murano glass chandeliers and polished stone bathrooms.
In a stroke of family friendliness, the hotel provides interconnecting rooms and offers a kid's room discount.
They also have a children's concierge who will help arrange all sorts of activities that the whole family will enjoy.

In 2011, St. Ermin's Hotel underwent a £30 million update — and it shows! The grand staircase and gleaming white balcony are simply stunning to behold.
Set off a quiet street in Westminster, this historic Victorian hotel it is within walking distance of must-do landmarks like the Houses of Parliament, Westminster Abbey, Big Ben and the London Eye.
Children will love visiting both St. James and Green Park. If you'd like to venture further out into London, the St James's Park tube station is only a one-minute walk away.
The hotel also has bicycles available for rental, if you're inclined to explore the city on wheels. St. Ermin's has an on-site fitness centre as well as a library and lobby bar.
There are 331 luxurious rooms and suites, including 18 family rooms, many of which have balconies with lovely views.
Don't forget to ask the staff about the St. Ermin's Secret Agent Package which includes a spy-themed scavenger hunt for children with a prize at the end! Unquestionably St. Ermin's hotel is one of the best hotels for kids in London.
In London's West End, right in the centre of Piccadilly, is the recently rebranded Edwardian hotel, The Dilly.
The location makes this property irresistible but so does its combination of history and modern touches. Only steps away from the Piccadilly tube station, the hotel is a 10-minute walk to Leicester Square and the Covent Garden.
The shopping and attractions on Regent Street and Oxford Street are also close by. The Dilly has a florist right in the lobby and their Health Club features a spa, a gym, a dance studio and a giant underground swimming pool.
Madhu's Indian restaurant is on-site and The Terrace on Piccadilly offers afternoon tea with child-friendly menus.
The Dilly also has 24-hour room service, which comes highly recommended. Their rooms, including family suites, are spacious and comfortable.
You might want to consider booking a Dilly Family Days vacation. It includes a family-friendly West End walking tour and a visit to the Terrace for some milk and cookies.
If you're looking to stay in Mayfair, one of London's most vibrant and literary neighbourhoods, consider the Brown's Hotel, just off Piccadilly. It's a luxurious yet quaint hotel with a long history and all of the contemporary amenities necessary for a family trip.
The closest tube station is Piccadilly Circus, but children will also enjoy exploring Green Park, walking to Hyde Park or the theatre district. Stop in for a meal at Beck on Brown's, the hotel restaurant, or for a more casual bite to eat, visit Donovan's Bar or the English Tea Room.
The hotel offers free Wi-Fi in all of its 115 well-appointed rooms and suites. Consider booking a family suite, so everyone has enough room. Very little ones will be charmed by the hotel's mascot, Albemarle, a little money who lives in the drawing-room piano.
Don't forget to visit the front desk and ask for their special monkey teddy bear turndown service. There's also a VIP kid's library with a special library card for access.
From 1900 through 2018, the Kimpton Fitzroy London was known as Hotel Russell, a historic, 334-room hotel located in Bloomsbury, on the eastern side of Russell Square. The building is grand — a Grade II listed landmark just dripping with British history.
If you and your family are interested in that sort of thing, make sure to visit the British Museum, only a five-minute walk from the hotel.
The neighbourhoods of Marylebone, Covent Garden and Mayfair are also close by. The Russell Square tube station is next door to the hotel, should you feel like exploring London a little further.
If your kids are older, the hotel offers their guests the use of loaner bicycles. The rooms and suites are all appointed with upscale bath products and blue tooth speakers, for your listening pleasure.
Keep in mind, none of the other family-friendly places to stay in London offers Percy the Fox or Hettie the Frog, delightful toys your kids will love.

When considering the kid-friendly hotels London has to offer, don't forget about Novotel. They have multiple locations throughout London, many at key tourist areas.
When booking two rooms with children, the second room is half price.
Not only that, kids between 2 and 16 stay free and eat breakfast free. A play area and a gift upon arrival make staying at a Novotel a serious option for travelling parents.
The Premier Inn tops the list for affordable London accommodation for families. They have many locations all over London and offer clean and comfortable rooms.
Their family rooms are spacious and sleep four. Each location has an on-site restaurant and bar that offers traditional British fare.
When scouring the internet for London accommodations for families, you'll probably come across Travelodge. They are an excellent budget brand option.
They have over 80 affordable hotels in and around London. Spacious rooms coupled with free Wi-Fi and daily breakfast are a win-win for any family on a vacation.

Plan your visit to London
You will find many helpful articles on this website to help plan your trip to London.
London Travel Guide & Itinerary Planner (+ 4 bonus ebooks)