Deciding where to stay in London (and within your budget) can be difficult for first-time visitors. I am the same when I travel to an unfamiliar place and often have (what seems like a million) questions I want answered before I book.
Questions I am often asked in my UK and London travel planning group include:
Which are the best areas to stay in London?
What hotels would you recommend for families?
What hotels in London are near the top sights?
Can I stay in central London on a budget?
Firstly I highly recommend that you stay in central London.
Why? Because you really don't want to waste precious holiday time on public transport every day especially after long hours of sightseeing.
Don't underestimate how tiring it can be!
There are hotels to suit all budgets even in central London. As you will see this article recommends ten hotels to suit a mid-range budget. (More posts coming soon with luxury, boutique, family, and budget options)
All of the hotels in this article are in central London and all are within easy walking distance/ tube train ride or bus ride to the main sights.
You will find information about which sights are located near which hotels in each individual guide below.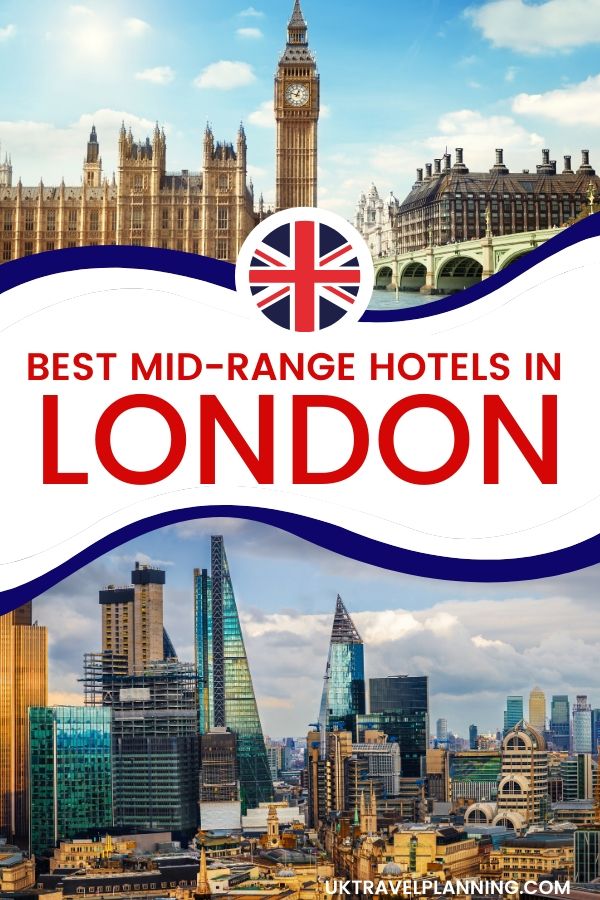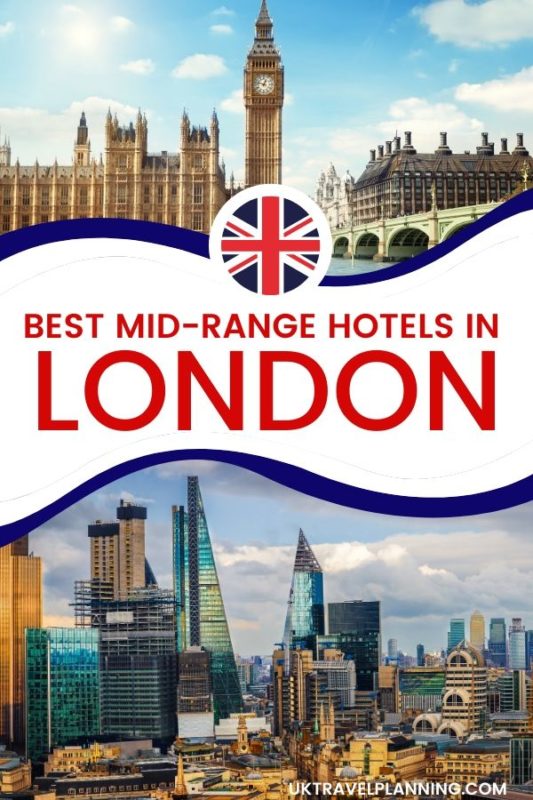 This post may contain compensated links, meaning that if you buy through them, we get a small commission at no extra cost. Please read our full disclosure for further information. As an Amazon Associate, I earn from qualifying purchases.
Quick picks
CitizenM London Bankside
CitizenM is all about contemporary style and comfort. Centrally located in London's Bankside district, this hotel has a brash new take on hospitality by eliminating unnecessary elements like bellboys and pillow chocolates while prioritizing the hotel's visual aesthetic.
Art and design inspire every inch of its on-trend lobby outfitted with original modern art and Vitra furniture.
Art lovers take note — the Tate Modern is only a short walk away, as are Southbank, the Borough Market and the Millennium Bridge.
Amenities
Among London hotels, CitizenM is the only one offering 24-hour self check-in via touch screen terminal. The lobby is designed like a chic living room with space to relax, read, meet friends or do business.
CanteenM serves breakfast through dinner and beyond and has a vibrant bar area. There is also free Wi-Fi throughout the hotel.
Rooms
Unlike other hotels, CitizenM's 192 rooms are all exactly alike. Each features an XL king size bed tucked under a wall to wall window. There are free movies and an iPad that controls the room's mood lighting, television, window blinds and ambient music.
Closest Tube Station
Southwark
---
Premier Inn London County Hall Hotel
There are many hotels in central London, but the Premier Inn County Hall boasts a historic building that also offers guests easy access to London's landmarks.
Located in South Bank, right near the Thames, its impressive Edwardian baroque-style architecture is from 1922. The London Eye is only steps away, as are Big Ben and the Palace of Westminster. The West End and Covent Garden are within walking distance as well.
Amenities
Besides the terrific location, this charming non-smoking hotel has the Thyme Bar and Grill, serving up family-friendly classics in an easy-going atmosphere.
There is free Wi-Fi throughout the hotel and offsite parking is available for an additional charge.
Rooms
Standard rooms have double beds or kings, flat-screen TVs, tea and coffee facilities and standard Wi-Fi. A Family room adds a sleeper sofa.
If you need a bit more space, the Premier Plus room offers a bathroom vanity, arm chair, mini-fridge, as well as a faster Wi-Fi connection.
Closest Tube Station
Waterloo
---
Qbic Hotel London City
Eco-friendly meets quirky fun in East London's Qbic Hotel London City. Among London places to stay, this one bills itself as a new concept in hotels, what with their ultra modern rooms and focus on sustainability, conservation, solar power and recycling.
It's located amongst the art galleries and unusual boutiques in Shoreditch, close to Brick Lane's on-trend restaurants, vintage stores and eye-catching street art.
Amenities
Wake up and grab a complimentary coffee or tea from the hallway on floors 1 – 4. The on-site restaurant, Motley, has a breakfast buffet as well as all-day dining.
Qbic's activity newsletter, #QbicRecommends, is packed with info and is a must-read for guests. There is free Wi-Fi throughout the hotel and private, gated parking with electric charging ports.
Fun bonus – guests are welcome to use the hotel's recycled bicycles.
Rooms
Talk about modern! All rooms feature a Qbi, an all in one cube-shaped pod that includes a bed and bathroom.
There are three types of rooms. Smart Rooms, which have no window, Cosy Rooms are a standard double and Fun Rooms which are larger with a sofa bed. All rooms have super-king beds, TVs, a laptop safe and chemical-free toiletries.
Closest Tube Station
Aldgate East
---
The Fielding Hotel
The Fielding is an unassuming boutique hotel on a tree-lined pedestrian street situated across from the Royal Opera House. Named for 18th century novelist Henry Fielding, it's rich in quiet, Victorian charm.
Located in the heart of Covent Garden, the Fielding is within walking distance of Oxford Street, the British Museum, Leicester Square, Trafalgar Square and the West End.
Amenities
Along with the close proximity to popular landmarks, this smoke-free London accommodation features a 24-hour presence at the front desk and baggage storage.
The hotel does not have a restaurant, but there are a wide variety of eateries close by.
Rooms
The competitively priced rooms are singles, doubles and queens. For a larger family or for those who need more space, they also offer one and four bedroom apartments.
Each room has a TV, Wi-Fi, tea and coffee making facilities and air conditioning. Some rooms have sleeper sofas and sitting areas.
Closest Tube Station
Covent Garden
---
Thistle Trafalgar Square, The Royal Trafalgar
If you're planning a theatre-centered trip and wondering where to stay in London, consider the Thistle Trafalgar Square.
This affordable, mid-level hotel is right around the corner from Trafalgar Square and makes the perfect home base for exploring London's West End. The National Gallery is only steps away and it's a short walk to Piccadilly Circus, Covent Garden and Soho — the Thistle is close to all the action but not too close.
Amenities
There is a bright and airy restaurant and bar on-site called Squares with lovely terrace seating in the warmer months.
If dining in-room is more to your taste, the Thistle offers 24-hour room service. There are also conference facilities and free, unlimited Wi-Fi.
Rooms
There are 108 en-suite rooms. Standard and deluxe rooms have flat-screen TVs and coffee and tea making facilities.
Executive rooms have mini-fridges and sofa beds, as does the Junior Suite, which is larger and has a sitting area.
Closest Tube Station
Charing Cross
---
Holiday Inn London – Kensington High Street
Out of all the nice hotels in London, the Holiday Inn on High Street boasts the best proximity to London's museum and gallery district. It's also a stylish and yet kid-friendly hotel perfect for families or for those traveling alone.
When you're finished visiting museums, the shops and restaurants of Kensington High Street are right around the corner as are the Kensington Gardens and the Royal Albert Hall.
Amenities
Don't forget, at Holiday Inn, kids stay and eat free! Boulevard Restaurant has a breakfast buffet as well as lunch and dinner service.
There is also a lounge bar — perfect for a relaxing drink. Free Wi-Fi is available throughout the hotel and there is on-site parking, a business center, concierge services and a theatre ticket desk. The gym is free and an indoor pool and sauna are available for a fee.
Rooms
The Holiday Inn Kensington offers 706 standard, superior and executive guest rooms. They are modern and comfortable, furnished with a pillow menu, TV, mini fridge and coffee and tea making facilities. Suites are larger and include a sitting area plus a bathrobe, slippers, oversized towels and complimentary bottled water.
Closest Tube Station
High Street Kensington
---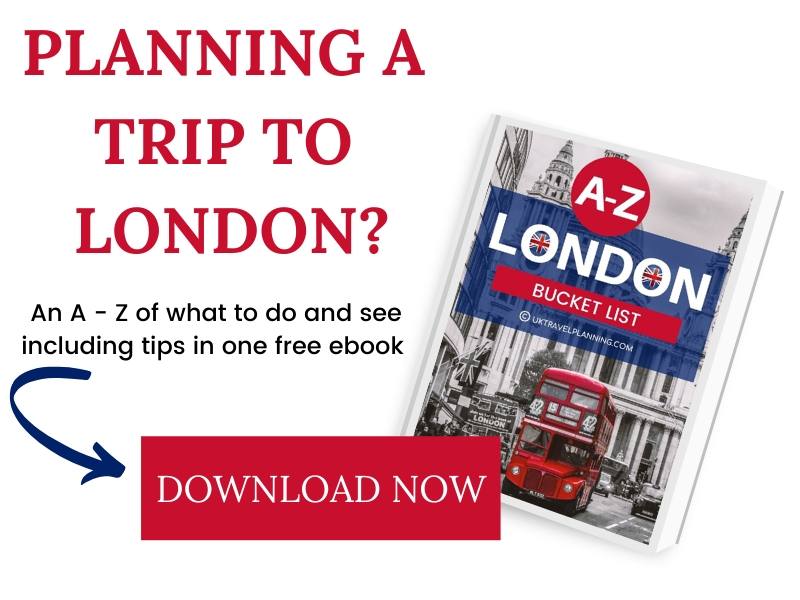 ---
Radisson Blu Edwardian Kenilworth House
One of the best mid-range hotels in London can be found in Bloomsbury — the Radisson Blu Edwardian Kenilworth House. With its inviting lobby and welcoming staff, guests can make themselves at right at home. It's a great location — just cross the street and you're at the British Museum.
There's shopping around the corner on Tottenham Court Road and Oxford Street. If you're in the mood for a show, the Dominion Theatre is just five minutes away.
Amenities
Classic British fare can be had at Scoff & Banter restaurant and bar, or try out their afternoon tea. The hotel also offers 24-hour room service along with concierge services, a 24-hour fitness center, free Wi-Fi and dry cleaning.
There's also virtual host, Edward, the chatbot application who can guide you through your visit right from your phone.
Rooms
Among the 186 rooms, there are the smaller standard and individual rooms, ideal for a single person. Premium rooms have more space. Junior suites offer a sitting area and Family rooms have a sofa bed.
All rooms have coffee makers, free Wi-Fi and TV with satellite channels.
Closest Tube Station
Tottenham Court Road
---
Park Plaza County Hall Hotel
For family-friendly hospitality close to an assortment of London's Landmarks, try the Park Plaza County Hall Hotel.
It's in South Bank, just south of the Westminster Bridge, within walking distance of the London Eye, Big Ben, Westminster Abbey and the Houses of Parliament. The prime location coupled with a staff who treats everyone like VIPs makes the Park Plaza County Hall one of the best mid priced hotels in London.
Amenities
Foodies will adore Atrio, a restaurant and bar with a modern Italian flare. More casual, all-day dining can be found at Spectrum Bar. For after the meal, there's a fitness center and spa.
If you've got kids, ask the front desk for an activity bag. Surprises inside can include activity books, yo-yos and children's vouchers for hotel food and drinks.
Rooms
There are 399 stylish rooms, all of which offer free Wi-Fi, flat screen TVs and a mini bar fridge. Superior Rooms have a variety of bed types. Junior Suites are larger with a separate bathtub and walk-in shower.
Some have sofa beds. Both the Studio and Executive Studio rooms have sofa beds and kitchenettes, perfect for families.
Looking to treat yourself? Book a penthouse and savor that panoramic London view from your balcony. Interconnecting penthouses are available for large families as well.
Closest Tube Station
Waterloo
---
Sea Containers London
With striking interiors and sophisticated design, Sea Containers London is a super chic hotel that makes you feel as if you're aboard a vintage transatlantic cruise.
In London's South Bank, it's perched right next to the Thames, only adding to the hotel's nautical allure.
You may never want to leave the stylish lobby and rooms but if you do, it's only a short walk to the Tate Modern, London Eye, Big Ben and the Borough Market.
Amenities
Treat yourself to some relaxation time at the Agua Spa or take in a movie at their on-site 56-seat cinema. There is also a 24-hour state-of-the-art fitness center.
Sea Containers restaurant offers dining with a river view, and there's also a lounge and the 12th Knot, a rooftop bar with breathtaking views of the Thames.
Rooms
The hotel's maritime décor continues in its 359 guest rooms and suites. Guests can choose from standard, superior, loft and studio suites, some with river views and balconies.
Rooms feature a variety of bed types, but all have bespoke furniture and en-suite marble bathrooms. For the most opulent experience, check out their river view apartments, spacious and luxurious.
Closest Tube Stations
Southwark
---
Royal Horseguards Hotel
Looking for Victorian grandeur with a hefty serving of British tradition? Step into the Royal Horseguards and you'll feel as if Mr. Churchill himself may appear to greet you.
This hotel is unquestionably one of the best hotels in London because of its atmosphere, five-star reputation and location. Steps away from Trafalgar Square, it is an easy walk to visit the London Eye, the Houses of Parliament and Westminster Abbey.
Amenities
Their Equus Bar is an intimate and sophisticated space to relax and the recently refurbished One Twenty One Two restaurant offers fine continental cuisine.
Don't miss the hotel's traditional afternoon tea at the Lounge. There is also a gym, a business center and free Wi-Fi throughout the hotel. 24-hour check-in and room service are also available.
Rooms
There is an assortment of guest rooms, some with river views, all furnished with a smart TV and tea and coffee making facilities.
The hotel's suites are more spacious and have a variety of floor plans. They offer a complimentary mini bar with soft drinks, beer, wine and snacks.
Nearest Tube Station
Charing Cross
---
Happy travel planning!
I hope you have found the accommodation you were searching for in this selection of the best mid-range hotels in London.
If you are looking for something a little more in the budget range or perhaps want to treat yourself to a little luxury those articles are coming soon.
My London accommodation guides for specific areas of Central London are also useful when choosing where to stay. Check out my Kings Cross/St Pancras area and accommodation guide.
To save some money when you visit London check out my budget travel guide which has lots of tips and tricks to ensure your trip doesn't break the bank.
This list of 32 free sights, museums and attractions is also a great place to start when visiting London on a budget!
If you are planning a trip to the UK and/or London why not join my free UK and London Travel Planning Group on Facebook where you can chat to other travelers in various stages of the planning process too! Its a great place to ask questions and hear about others experiences.
—-> Join our UK and London travel planning group on Facebook for more tips, inspiration and help from other travelers planning future travel to London and the UK.
RELATED ARTICLES
The Ultimate London Bucket List
An A to Z of the top attractions and sights to visit when in London
When to visit the UK – a month by month guide
Are you wondering when to plan your UK vacation? Check out my guide to visiting the UK for every season and month.
15 movies shot in London (including rom-coms,action and more)
15 films that feature London including rom-coms, action and children's.
Do you use Pinterest? Why not pin to your boards and share with friends and family who may be interested?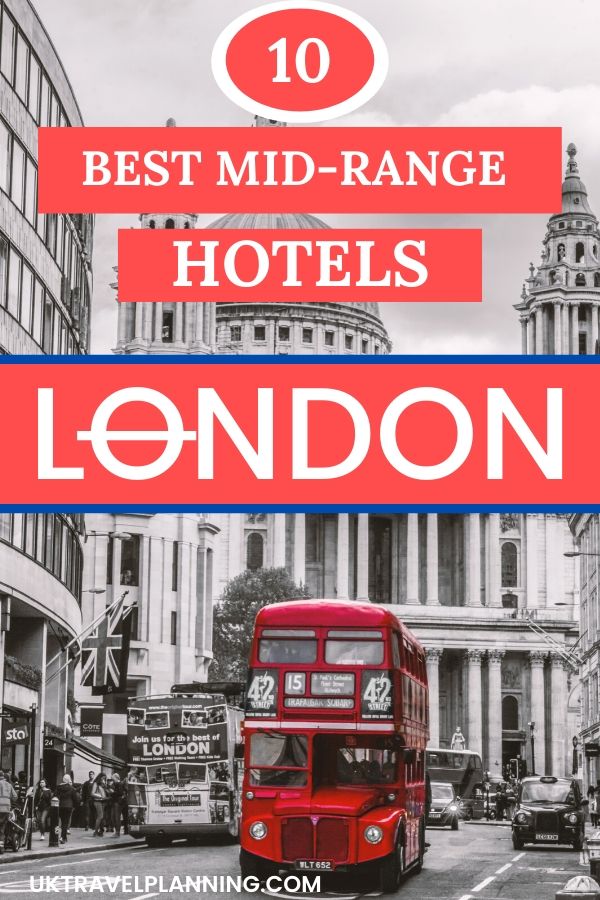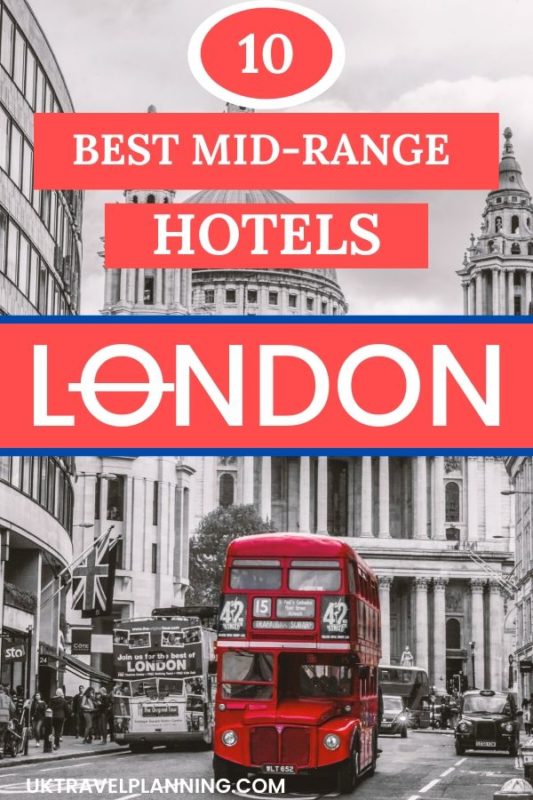 Find lots of more inspiration for your trip to London in my London Travel Guide which has lots of tips, itineraries and more to help you plan your perfect itinerary.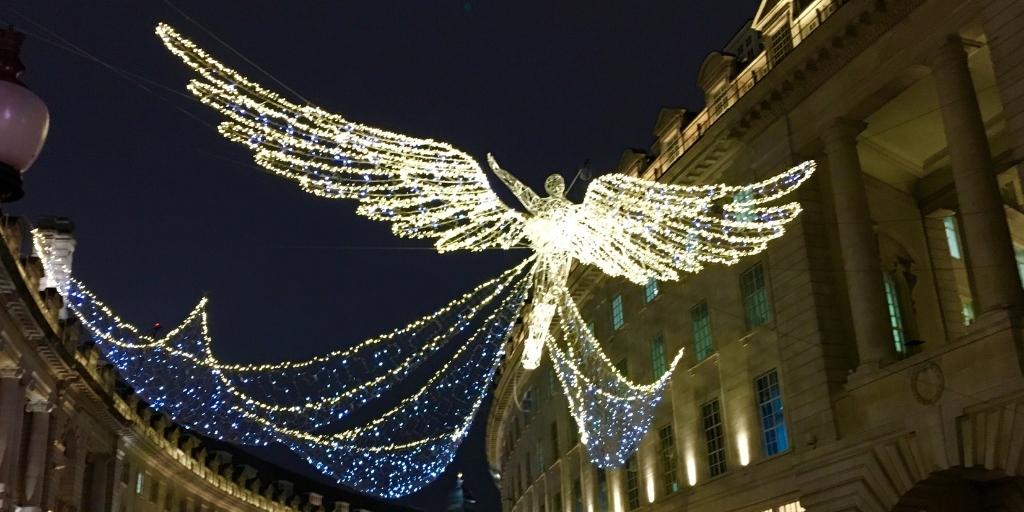 Discover all the best things to do in London this festive season in our guide to visiting London in December. If …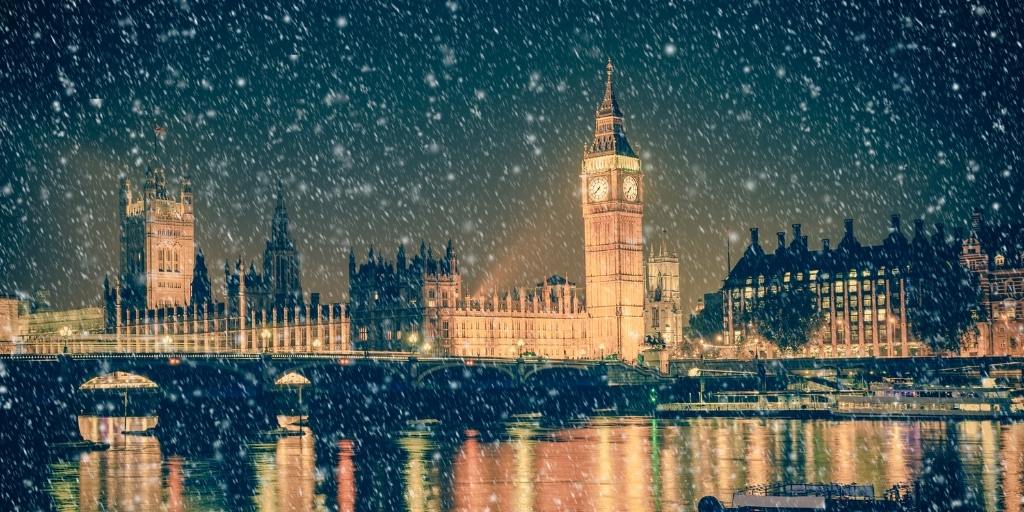 Discover the very best things to do and see if you are visiting London in winter. Our ultimate guide contains …
This post may contain affiliate links, which means we may receive a commission, at no extra cost to you, if you make a purchase through a link. Please see our full disclosure for further information. As an Amazon Associate, I earn from qualifying purchases.