Are you looking for accommodation in London? Not sure about which area to choose to suit your needs and budget? In this guide, you will find everything you need to know about the neighbourhoods of South Kensington, Knightsbridge, Belgravia & Chelsea and the best apartments and hotels for your stay.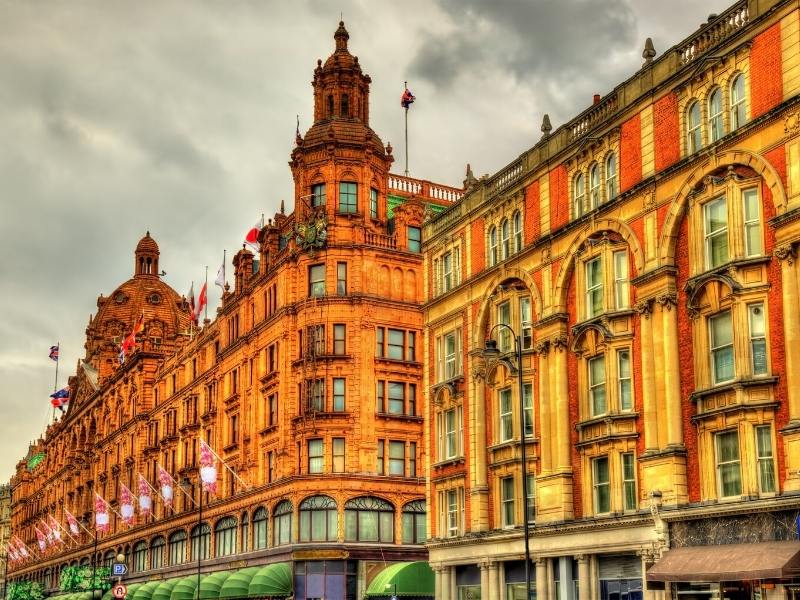 This post may contain compensated links meaning if you buy through them we get a small commission at no extra cost to you. Please read our full disclosure for further information. As an Amazon Associate, I earn from qualifying purchases.
What you need to know about the areas of South Kensington, Knightsbridge, Belgravia & Chelsea
Where are these areas located?
Located just west of Central London are the exclusive areas of South Kensington, Knigsbridge, Chelsea and Belgravia.
They are located in Zone One of the London Underground.
What are these areas of London like?
The wealthy London areas of Kensington, Knightsbridge, Belgravia and Chelsea are famed for their huge mansions, upmarket department stores, museums and parks.
You will also find some of London's finest restaurants in these areas.
What are the main attractions?
Take the kids along to the Natural History Museum one of London's most popular museums.
Other museums to visit include the V&A museum and the Science museum (start with the Natural History Museum though – it is the best!)
Shop in the upmarket department stores of Harrods and Harvey Nichols
Visit Kensington Palace the birthplace of Queen Victoria and home of the younger members of the Royal family and of course former home of the late Princess Diana.
Take in a concert at the Royal Albert Hall
Who is this area best for?
This is the perfect area for families, culture lovers, and shoppers!
Average costs?
This is not a budget area for hotels and you can expect to pay on average $150 per night.
Best Hotels in South Kensington, Knightsbridge, Belgravia, and Chelsea
The Berkeley takes style, comfort and service to inspiring new levels. Choose from beautifully designed rooms and suites with Italian marble bathrooms and individually selected artworks. Enjoy fine dining at the Michelin starred Marcus or why not sample their haute couture inspired afternoon tea?
This 5* luxury hotel in Knightsbridge is my top choice.
Nearest Tube station – Knightsbridge/ Hyde Park Corner
→ CLICK FOR AVAILABILITY AND PRICES AT THE BERKELEY
(Other luxury hotels n this area include the Milestone Hotel Kensington and the Mandarin Oriental Hyde Park)
FAMILY – THE PARK CITY GRAND PLAZA KENSINGTON
The Park City Grand Plaza Hotel in Kensington offers guests accommodation with a contemporary touch. There are 76 rooms offering a haven of calm and luxury.
Enjoy the garden cafe and lounge for book a meal in the hotel's Malaysian restaurant. The hotel is family friendly with options including a family room and free cots/infants beds for children up to 2 years of age.
Nearest Tube station – Gloucester Road
→CLICK FOR PRICES AND AVAILABILITY AT THE PARK CITY GRAND PLAZA KENSINGTON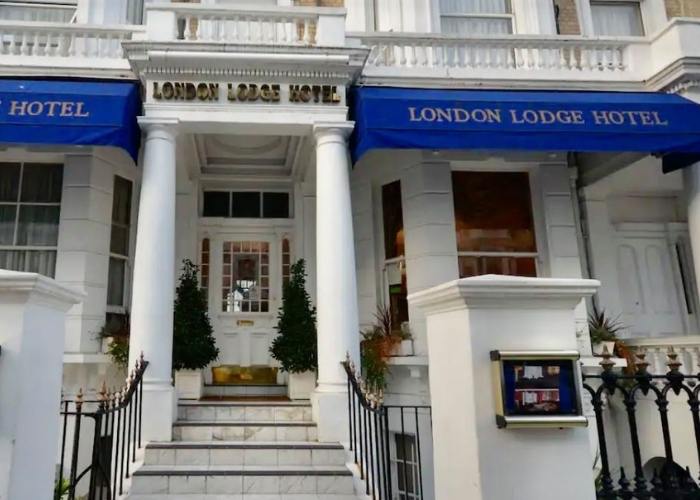 Offering great value for money in a sought after area the London Lodge Hotel is in a quiet neighbourhood close to Kensington gardens, restaurants and pubs. WiFi is available in all areas and is free of charge.
Nearest Tube station – High Street Kensington
→CLICK FOR AVAILABILITY AND PRICES AT THE LONDON LODGE HOTEL
Apartments and more hotel options to choose from in the South Kensington, Knightsbridge, Chelsea & Belgravia areas
Tip – Use the map below to compare hotels and short-term rentals in South Kensington and the surrounding areas. Add your travel dates and group size and zoom in and out on the map to find the best deals for your stay.
Book well in advance if you are looking for an apartment.
Chic studios and apartments with kitchenettes and a laundry facility.
A perfect option for couples this deluxe studio includes a fully equipped kitchen.
→CLICK HERE TO SEARCH FOR APARTMENTS IN KENSINGTON AND CHELSEA
Guides to other areas of London
If you are still unsure if South Kensington, Knightsbridge, Chelsea or Belgravia are the areas of London for your stay you will find my London Accommodation Guide offers lots more ideas.
Related reading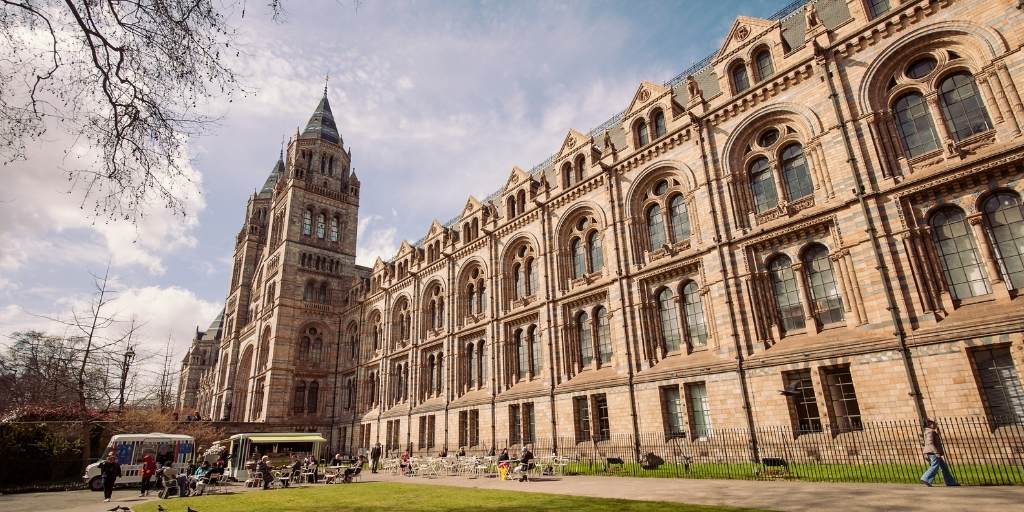 Are you looking for accommodation in London? Not sure about which area to choose to suit your needs and budget?…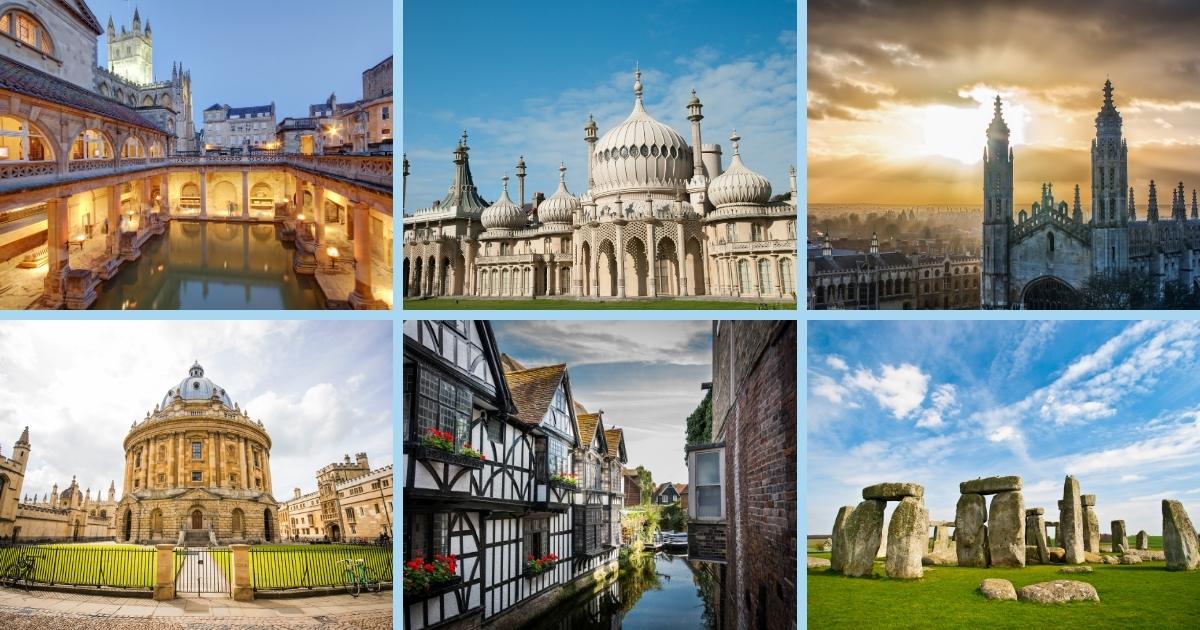 Are you planning to take some day trips from London by train but unsure where to go? Discover 12 of…