Are you planning to visit London and feeling overwhelmed putting together your itinerary? In this article, discover 23 of the very best sights, attractions and landmarks that first-time travellers to London should consider visiting. In addition for those seeking some of London's hidden gems or further inspiration our A – Z of London attractions includes additional suggestions and a complete bucket list of ideas.
Whether you are visiting London for the first time (or even the second/third or fourth time) there is so much to see and do in the UK capital that deciding what to include in your itinerary can be overwhelming.
Questions you may be asking include:
In this article, I will answer these questions and more to help you put together your own personal London bucket list and so you can start planning your London itinerary with confidence (whether you are spending one day in London, two days in London or a week in London!)
I am aware that there is a huge amount of information contained in this article. I have structured the information into three parts:
Section 1 – Frequently Answered Questions (FAQs) about planning your London itinerary
Section 2 – My selection of the 23 very best London sights, landmarks and attractions that are worth your time + a map of their locations.
Section 3 – A comprehensive London bucket list that includes all the top sights PLUS some lesser-known attractions and hidden gems.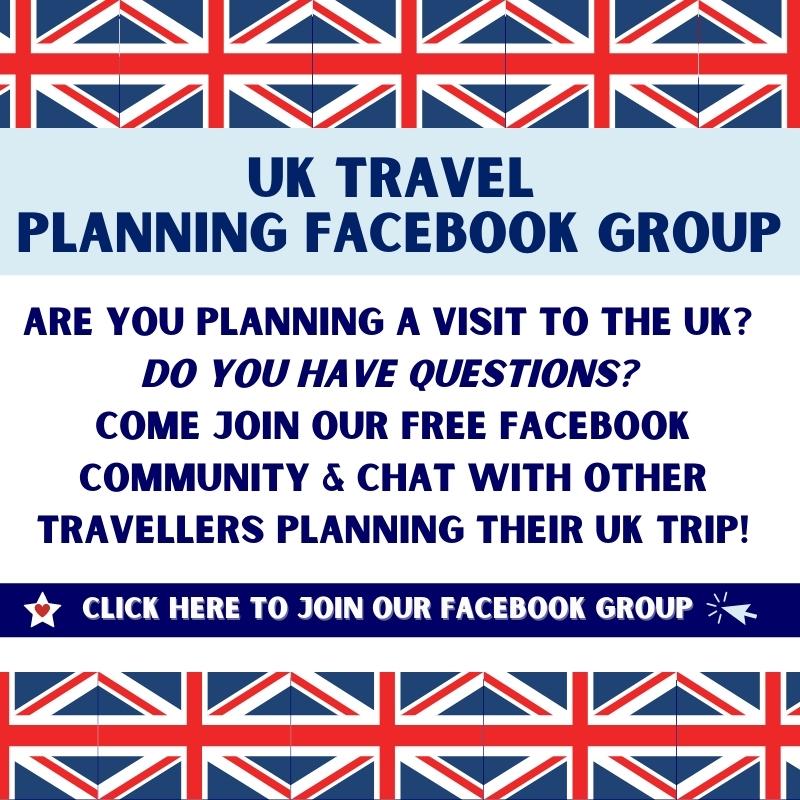 SECTION 1 – FAQs about how to plan your London itinerary
How many days should I plan to spend in London to see the sights?
If you are a first-time visitor to London we recommend 3 to 4 days to see most of the most popular London sights and attractions.
This will give you time to see the main landmarks (take a tour or a hop-on hop-off bus) plus a few of the main tourist attractions of your choice. Read: How to buy London attractions tickets
Don't try to do and see everything – there really is too much – and it is easy to underestimate how exhausting it can be.
I am visiting London for the first time -what are the most popular sights, places and attractions in London that I shouldn't miss?
There are lots of things to see and do in London and deciding what you want to include in your itinerary will depend on your interests, how much time you will be spending in London and your budget.
However, there are sights, landmarks, and attractions that are popular with tourists visiting for the first time.
In the next section of this article, I have identified 23 of these top sights with essential information and tips to help you decide if this is a 'must-see' for you when you visit.
Read our guide to the best London bus tours (a great way to see the main sights of London) or the best London boat trips and cruises
Do I need to book tickets in advance for London attractions?
I recommend purchasing tickets in advance for the most popular London attractions. While you may be able to buy a ticket on the day it is not guaranteed especially during peak season.
I recommend booking tickets in advance for the London Eye, Tower of London, Westminster Abbey, and any special art or museum exhibitions.
Many attractions offer discounts if you book in advance which is another incentive!
Read more – How to buy tickets for London attractions
POPULAR LONDON ATTRACTIONS – ADVANCE PURCHASE AND/OR FAST TRACK TICKETS
🎡 London Eye – Ride with fantastic views over London. (Skip-the-line tickets available)
🏙 The Shard – Tallest building in the UK with commanding views over London.
⛪️ Westminster Abbey – Gothic abbey where coronations and royal weddings are held.
💎 Tower of London – Infamous prison and mighty fortress. The Crown Jewels are on display too.
⚔ Madame Tussauds – Get up close and personal with over 250 waxworks of famous people.
⛓ London Dungeon – Enjoy a recreation of some of London's goriest and macabre historical events.
🐧 London Zoo – World's oldest scientific zoo and a popular attraction for families.
👑 Hampton Court Palace – King Henry VIII's favourite palace.
How much time do I need at each London attraction?
You could spend as much or as little time at each attraction but to make the most of your time in London it is best to plan your itinerary with a geographical location in mind.
For example, Buckingham Palace, Westminster Abbey, Big Ben and the Houses of Parliament can be visited in a morning.
Plan around 3 to 4 hours for attractions such as the Tower of London, museums and art galleries.
Kew Gardens, Greenwich and Hampton Court are best allocated a day each to fully explore.
Take a look at my recommended London itineraries which cover one day, 2 days, 3 days, 4 days and 5 days in the city plus my themed itineraries which cover the best sights and attractions based on interest.
Which London sights, landmarks and attractions are free?
If you are working out your London trip budget you will be pleased to hear that many of London's popular attractions are free including. This includes
Museums including the British Museum, Natural History Museum, Tate Britain, Victoria and Albert Museum, National Portrait Gallery
Parks and markets including Hyde Park, St James's Park, Covent Garden, Borough Market.
Iconic shops including Harrods and Hamleys.
Attractions and landmarks including the Sky Garden, Platform 9 3/4 at King's Cross Station, Piccadilly Circus, Trafalgar Square.
Read more – 32 free things to do in London
Which attractions are included in the London Pass and London Explorer Pass?
80 of London's top attractions are included in the London Pass or London Explorer Pass. Purchasing one of these passes may be a more cost-effective way to see the main sights.
Read my guide to the various passes available in London and discover if a pass will save you money.
Another advantage of purchasing tickets in advance is the ability to 'skip the line' which saves time especially during peak tourist times of year in London.
Read our complete guide to the London Pass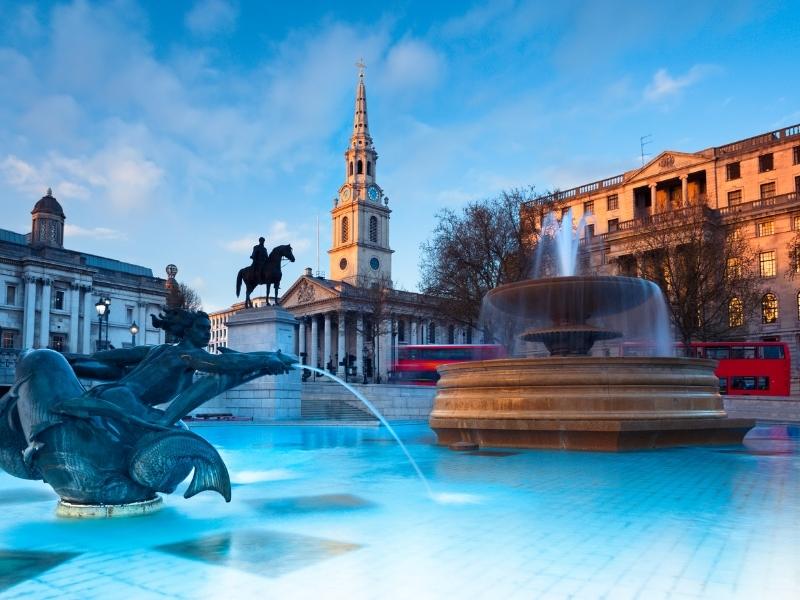 SECTION 2 – London's 23 top sights, landmarks and tourist attractions
This is my selection of the very best sights, landmarks and attractions in London. These are the most popular with tourists and, if you are visiting London for the first time, are the best things to consider adding to your London itinerary.
Click on each attraction for more information
Map of locations
How to use this map – Click on the arrow in the left-hand top corner of the map for a list of each London landmark, sight, and attraction. Click on each location symbol for more information.
SECTION 3 – London A – Z
This A-Z of London links to the top 23 sights and attractions listed above with essential information and tips about each attraction to enable you to decide if you want to include it in your itinerary.
I have also indicated if the attraction is included in the London Pass to help you calculate whether buying a pass will be a cost-effective option for you.
In this section, you will also find some of the lesser-known or hidden gems to see in London. If you have been to London before or simply want to see something a little different you will find them included in this A-Z of London.
The London A-Z is also available to download to access on your device – just click the link below!
A
AFTERNOON TEA | ART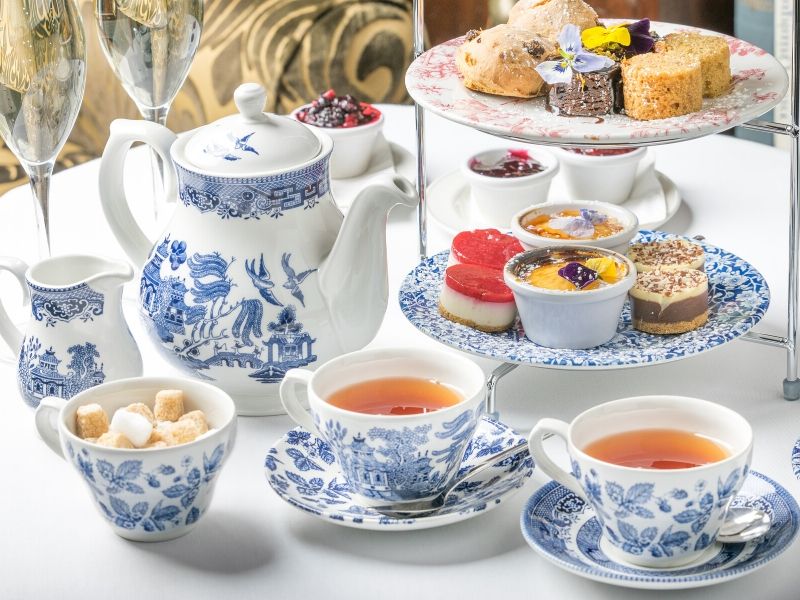 Afternoon Tea
What can be more traditional when visiting London than to treat yourself to an afternoon tea. It is one of the most popular activities for visitors and there are lots of options to choose from to suit all tastes. Do check the dress code for your afternoon tea venue as some can be quite dressy!
WHERE – There are a variety of afternoon teas to try when visiting London including themed such as Harry Potter/Charlie and the Chocolate Factory, traditional (the Ritz) and even one on a London bus!
COST – Varies but expect to pay upwards of £25 p/p
RECOMMENDED AFTERNOON TEA – My choice is the London bus afternoon tea experience! Enjoy your traditional afternoon tea whilst touring the sights of London.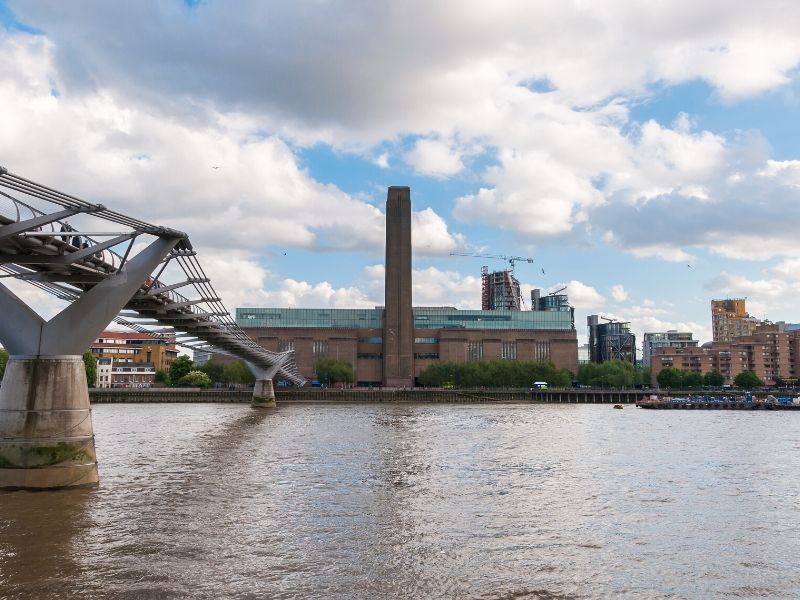 Art – Galleries and Street Art
If you enjoy art there are a multitude of museums to visit in London. The most popular are the Tate Modern, National Gallery, National Portrait Gallery and Tate Britain. There is also a thriving street art scene to explore.
WHERE – For street art head to Brick Lane, Camden or Shoreditch.
COST – Free though there may be costs for some major exhibitions.
RECOMMENDED TOUR FOR ART LOVERS – Why not discover London's best art galleries on a guided tour? On this 3 art galleries tour visit the Tate Modern, National Gallery and National Portrait Gallery in the company of an expert guide to help you get the most of your time.
B
BRITISH MUSEUM | BIG BEN | BRICK LANE | BAKER STREET | BARBICAN | BUCKINGHAM PALACE | BOROUGH MARKET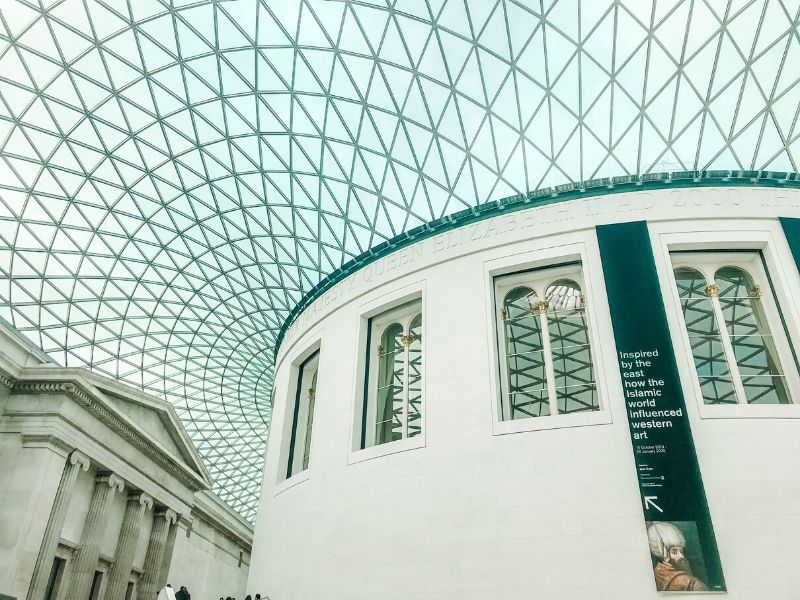 British Museum
Head to Bloomsbury and the British Museum to discover lots of treasure mainly pinched from former British colonies (and controversially refusing to return some of them).
You can find the Rosetta Stone, the Sutton Hoo Ship Burial Helmet, Easter Island statue as well as lots of Egyptian mummies and treasures, Greek antiquities(the Parthenon Marbles) and much much more.
The British Museum is one of many free museums and attractions in London and is visited by over 6 million people every year so try to plan your trip avoiding school holidays and weekends if possible.
Book your guided tour of the museum here!
WHERE – Great Russell Street, Bloomsbury, London WC1B 3DG
NEAREST TUBE STATIONS – Tottenham Court Road/Holborn/Russell Square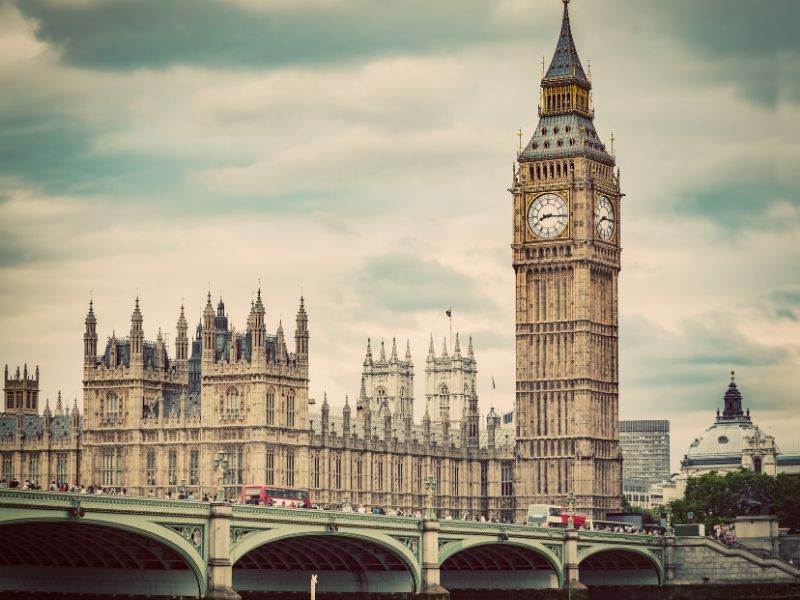 Big Ben
Big Ben is actually the name of the bell which is located in the Elizabeth Tower at the north end of the Palace of Westminster. The tower with its four-faced clock is probably the most iconic symbol of London.
The bell was installed over 160 years ago and rings on the hour every hour. It is the largest of the 5 bells in the tower.
Please note that at present the tower and clock faces are completely covered in scaffolding due to renovations. These started in 2017 and are expected to be completed in 2021.
NEAREST TUBE STATION – Westminster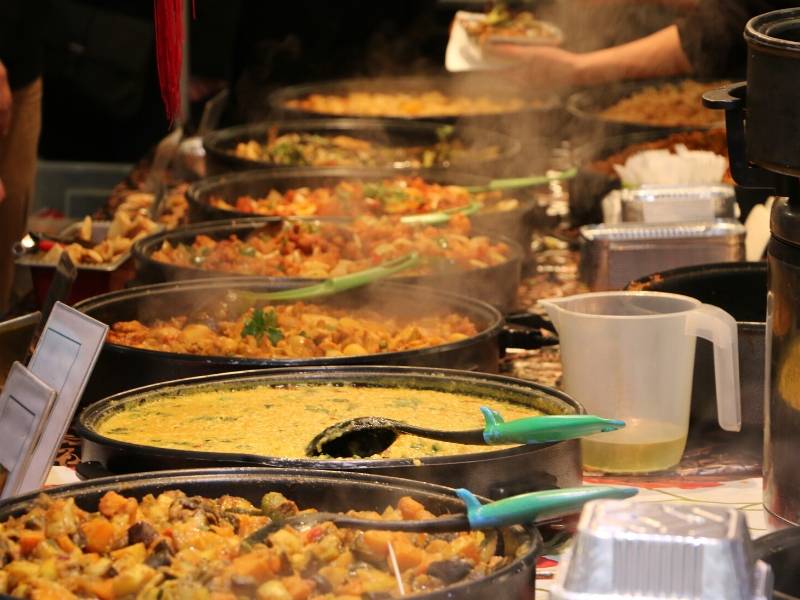 Brick Lane
Head to the heart of the East End and you will find Brick Lane. Famous for street art, curry houses and vintage fashion markets Brick Lane is a great destination for those seeking to get off the normal tourist path.
NEAREST TUBE STATION – Aldgate East
BEST TOUR – Take a street art tour of London which includes Brick Lane and onto the notorious area of Whitechapel where Jack the Ripper roamed in the 19th century.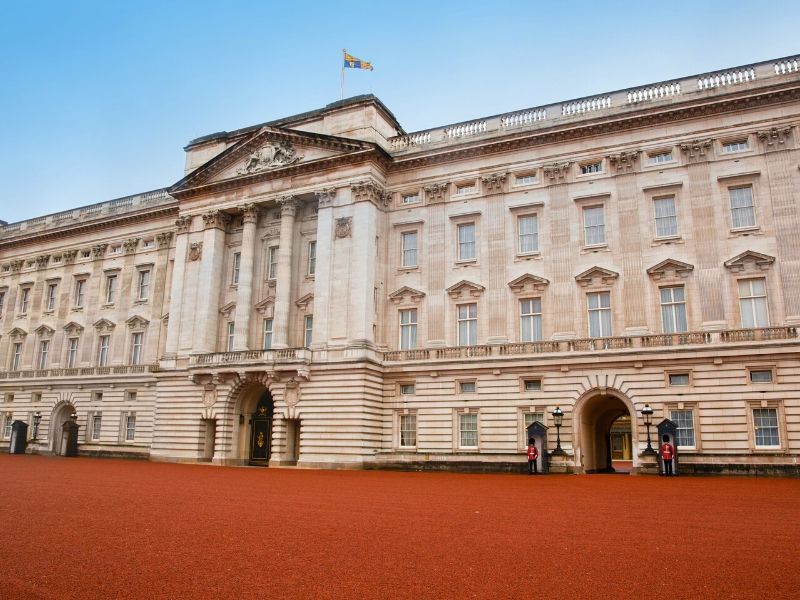 Buckingham Palace
Buckingham Palace probably deserves to be the number one destination on your bucket list for London. It's where the Queen lives and works and it is the headquarters of the monarchy.
It's also one heck of a house—it's got a whopping 828,820 square feet! Queen Victoria made it her official residence in 1837 and turned the relatively modest Buckingham House into the world famous palace we all know and love.
Today, it's the star of national and royal celebrations. The palace is usually not open to the public but in the summer you can tour the State Apartments and see the Queen's art collection and garden.
What you can always see is the Changing of the Guard which happens every day at 11:30 a.m. during the summer and every other morning in the winter.
WHERE – Westminster, London SW1A 1AA
NEAREST TUBE STATIONS – Hyde Park Corner / Green Park
COST – Watching the Changing of the Guard is free
Baker Street
In the Marylebone district of the city of Westminster, between Regent's Park and Hyde Park, you'll find Baker Street, one of central London's busiest thoroughfares.
One glance at its street sign and you'll start searching the crowds for that famous resident of 221B Baker Street, Mr Sherlock Holmes. You may not find the world's favourite sleuth, but you will see the Sherlock Holmes Museum, a must for any mystery aficionado.
But Baker Street is about more than the fictional detective. It was once the epicentre of the punk rock movement, so no wonder there's a rock memorabilia store a few paces up the street.
There are also plenty of restaurants and shops to explore, not to mention Madame Tussauds Waxworks, which is right around the corner on Marylebone Road.
WHERE – Marylebone district, City of Westminster
NEAREST TUBE STATIONS – Marylebone / Baker Street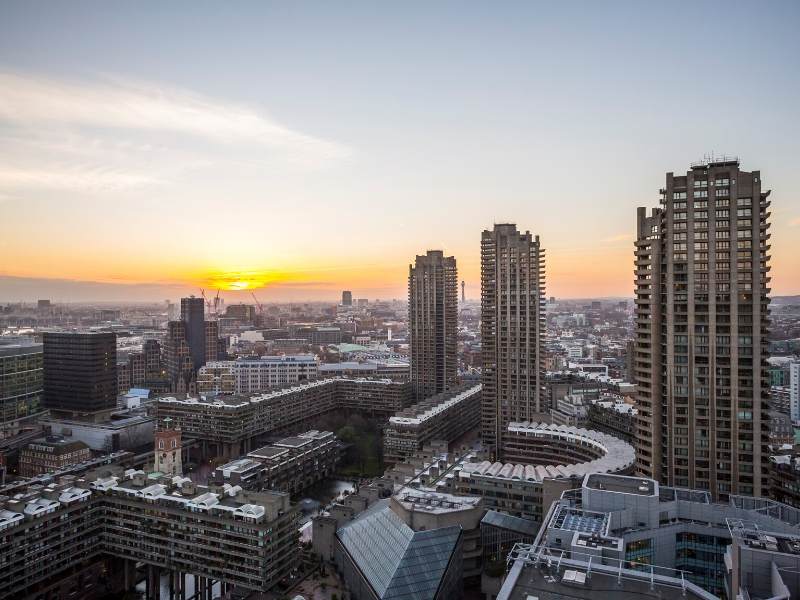 The Barbican Centre
It's a rainy day in London and you've got antsy kids in tow and not a lot of cash in your pocket. Why not head over to the Barbican Centre?
It's the largest multifunctional arts venue in Europe. Not only does it host films, art exhibits, music, theatre and dance but there are communal spaces like its pond and gardens.
There are three restaurants on the premises as well as a library — and there's free Wi-Fi throughout. In fact, if you want to skip the performances and just wait out the rain, the Barbican Centre is free to visit.
They also provide tours, one of which is an architectural tour that explains the fascinating use of space and visual details within the building.
WHERE Silk St, Barbican, London EC2Y 8DS
NEAREST TUBE STATIONS Barbican / Moorgate
HOURS Monday – Saturday 9:00 a.m. – 11:00 p.m. Sunday 11:00 a.m. – 11:00 p.m.
Borough Market
C
CHURCHILL WAR ROOMS | CHANGING OF THE GUARD | COVENT GARDEN | CARNABY STREET | CHELSEA FLOWER SHOW | CAMDEN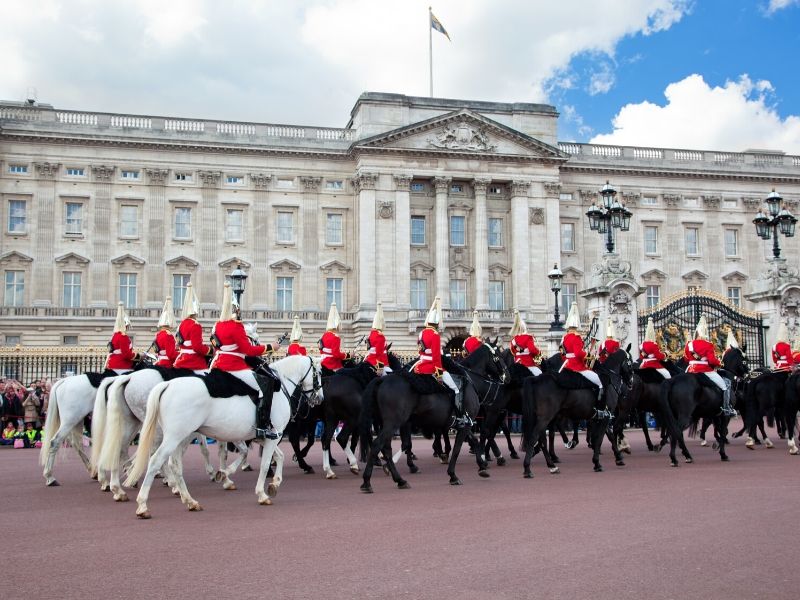 Changing of the Guard
Witness the change over of the guard outside Buckingham Palace. Lasting around 45 minutes the ceremony is an iconic example of pomp and pageantry and really should feature on every first-time visitor's itinerary.
WHERE – Buckingham Palace and Clarence House
NEAREST TUBE STATIONS – Victoria, Green Park, St James's Park.
WHEN – Contrary to belief the Changing of the Guard ceremony does not occur every day so it is vital to check on the official website before adding it into your itinerary.
TIP – Arrive at least 30 minutes before the ceremony to secure a good vantage point. Stand on the steps of the Victoria Monument for the best view.
Alternatively head to St James's Palace – Clarence House where there is a smaller, shorter ceremony at 11 am daily (10 am Sundays) which is not as well known as the Changing of the Guard at Buckingham Palace and therefore less crowded!
Churchill War Rooms
This museum is a must-do if you want a real sense of what Churchill and his inner circle went through during World War II.
Descend below Westminster and back in time as you explore the cramped rooms where they ate, slept and made history-altering decisions as bombs exploded above them.
You'll see giant maps, period telephones standing at the ready and a conference table — the site of many grim discussions. You can feel the life and death tension as you tour each room.
There is also a Churchill museum with a rich collection of artefacts from his personal life. The audio guide is included in the admission and is invaluable to your visit. There is also an excellent virtual tour of the war rooms available online.
WHERE – Clive Steps, King Charles Street, London SW1A2AQ
NEAREST TUBE STATIONS – Westminster / St. James Park
COST – £23 Adult £11.50 Children (5-15)
TIP – Book online and avoid the long lines.
INCLUDED IN THE LONDON PASS? Yes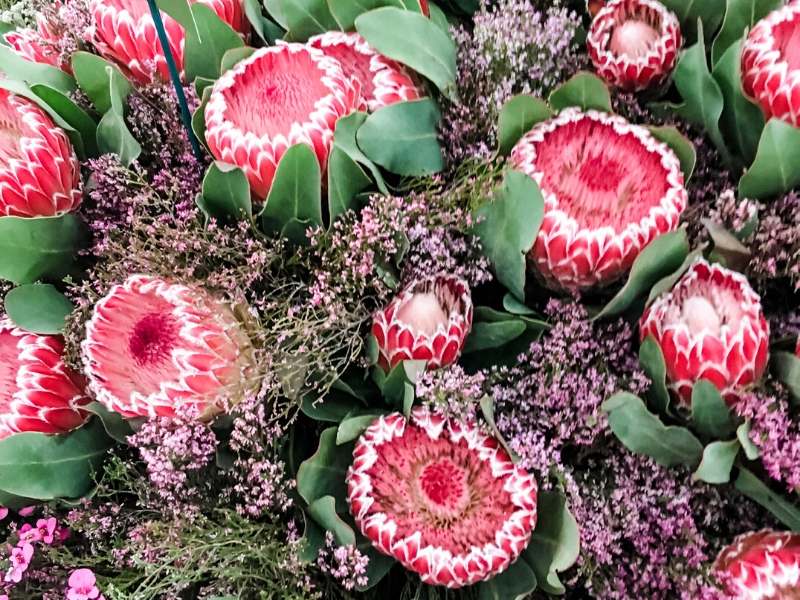 Chelsea Flower Show
If you are a flower lover or just an anglophile who adores unique British traditions, visiting the RHS Chelsea Flower Show would be one of the best London activities to do.
Since 1913, the show has been the grandest horticultural event in the city and has become the biggest flower show in the world. It's always held in May on the grounds of the Royal Hospital Chelsea.
Expert gardeners from castles, cathedrals and the finest country homes are at the ready to share their lifetime of flower growing knowledge.
At the Chelsea Flower Show, it doesn't matter if you're a celebrity, part of the British elite or the commonest of commoners. They are all there because they can't get enough of the colourful arrays of perfectly grown flowers.
WHERE – London Gate Royal Hospital Road, Royal Hospital Chelsea London SW34SR
NEAREST TUBE STATIONS – Sloane Square / South Kensington
COST – Prices vary per day, so check online.
The tour is full-day sightseeing tour designed for lovers of flowers and gardens. You will discover hidden away places and visit the London Garden Museum, Chelsea Physic Garden and more. The tour also includes High Tea at the Chelsea Physic Garden (a hidden gem in London)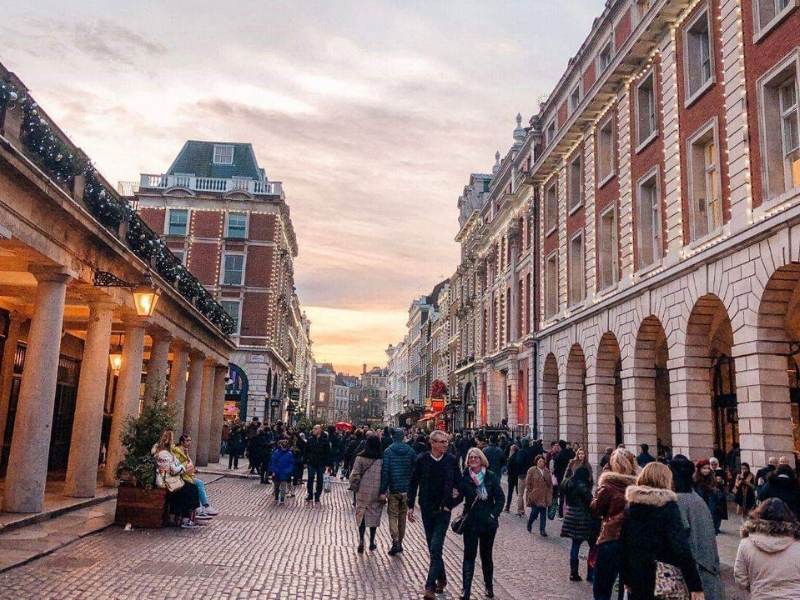 Covent Garden
The Covent Garden is an area in London's West End that has lived many lives. It was a thriving fruit and vegetable market in the 1600s and went on to become a hub of prostitution and seediness in the late 1700s. Later, in the 1800s, it became a flourishing theatre community.
Today, it is now a perfectly respectable, culturally rich and happening entertainment destination. There is a pedestrian piazza at its centre where you can watch the street performers as you decide which of the cafés, shops, market stalls and pubs to patronize.
It's also the home of the Royal Opera House, the London Transport Museum and the London Film Museum.
The best way to enjoy a Covent Garden evening is to check out what's playing at the theatres, have a fabulous dinner and then finish the evening with a show.
WHERE – The eastern edge of the West End, between St Martin's Lane and Drury Lane.
NEAREST TUBE STATIONS – Covent Garden / Leicester Square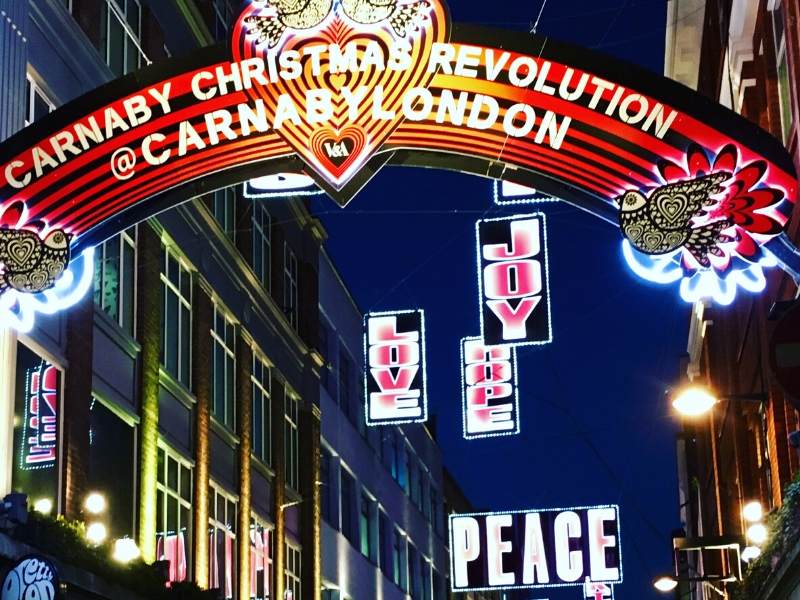 Carnaby Street
Carnaby Street is a busy pedestrian shopping street in Soho, just a short walk from the Oxford Circus and Piccadilly Circus tube stations.
It's positively packed with quirky independent clothing stores, trendy boutiques, jewellery shops and edgy salons, all with real personality.
If you get hungry after walking the bricked streets, you'll have your choice of 21 different restaurants and bars at Kingly Court — a large, three-story restaurant paradise. It has a lovely, open courtyard complete with tall trees bedecked with tiny white lights, giving your meal an extra special feeling. The roof stays open in the summer and is covered in the winter.
Kingly Court offers so many food options, you'll have a ball scrutinizing those menus and choosing just the right place to eat.
WHERE – Soho, London's West End
NEAREST TUBE STATIONS – Oxford Circus / Piccadilly Circus / Tottenham Court Road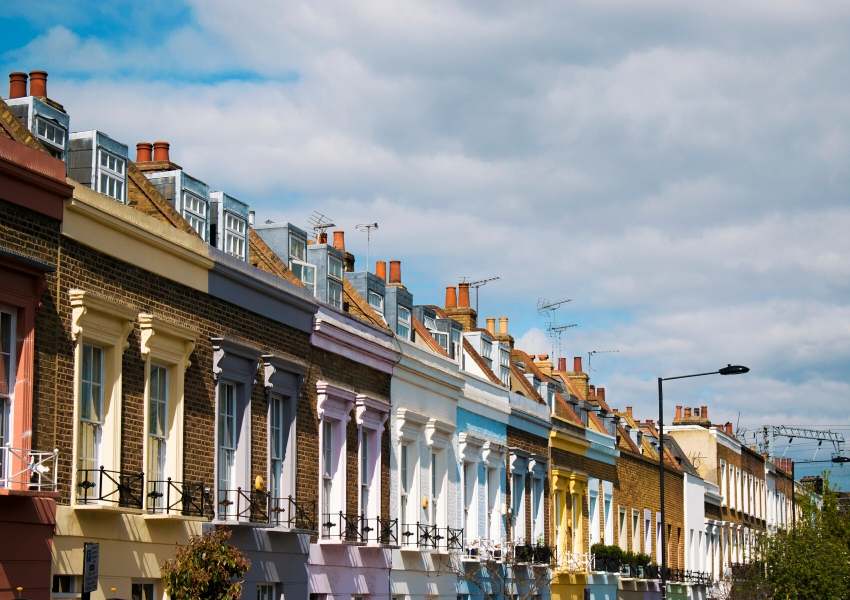 Camden
Camden, or Camden Town, is in northwest London and has been a residential district since the 1790s. In the 1800s, canals were built that connected Camden to London, which became water highways for transporting goods.
It wasn't long before Camden was a full-fledged part of London. Now tourists know it as a place with great restaurants, a variety of interesting markets and the home of some legendary music venues.
Places like Roundhouse, The Electric Ballroom and the Barfly, now known as the Camden Assembly, have been the go-to venues for years, especially in the late 70s when punk music was king.
Check out the websites for those old venues and see if there's anything playing that appeals to you. As Elvis Costello would say if you want to have the time of your life or something quite like it, head to Camden and see what all the fuss is about.
NEAREST TUBE STATIONS – Camden Town / Morning Crescent
D
DAY TRIPS FROM LONDON | DOWNING STREET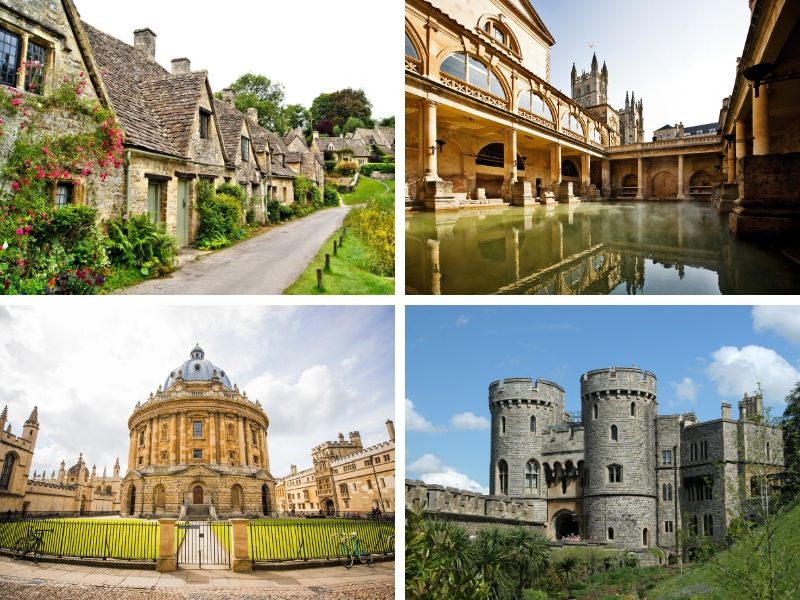 Day trips from London
There are some amazing places to visit from London on a day trip. I would recommend if you have time that you break up your London itinerary with a couple of trips to some of the wonderful cities and areas of the country within easy reach by train.
WHERE – There are lots of beautiful towns, villages and cities and more to visit within easy reach of London for a day trip including Bath, Oxford, the Cotswolds, and Stonehenge. There are also a number of castles near London which make easy day trips! Deciding which place to visit may be your most difficult decision.
HOW – Jump on a train or take a guided tour (if you decide to hire a car I would pick it up from outside the capital to save the stress of driving from central London)
Downing Street (Number 10)
E
EMIRATES CABLE CAR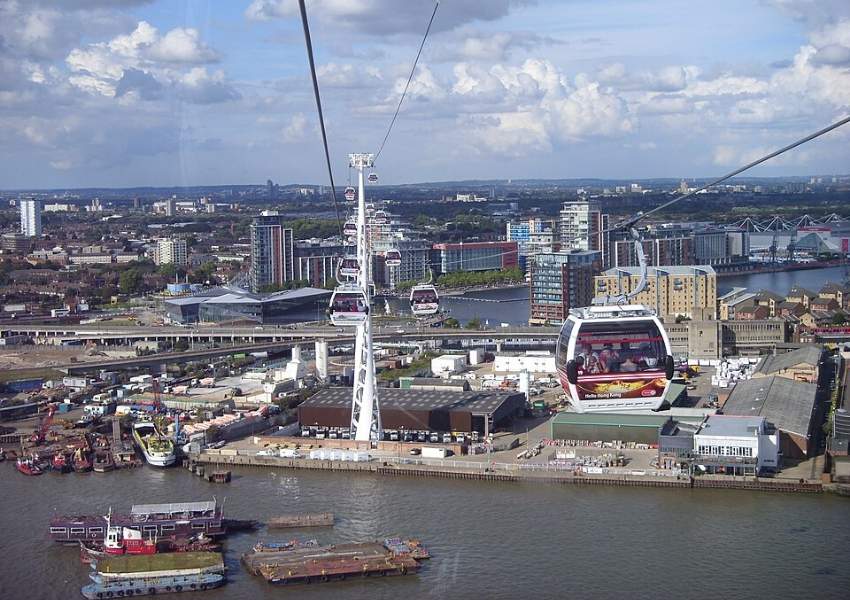 Emirates Cable Car
Because so much of getting around the city is via the London Underground, why not change things up and go airborne?
The Emirates Cable car crosses the Thames between the Royal Docks and the Greenwich Peninsula, offering both a novel way to travel and a unique view of the city.
You'll have approximately 10 minutes each way to snap some pictures and take in the sights as you glide across the Thames. The cars arrive every 30 seconds and each holds between 8 and 10 people. They are also kept nice and tidy and play charming music during the trip.
Try the night flight experience starting at 7:00 p.m. Trips are longer so you really have time to take in the sunset or the twinkling evening lights of London.
WHERE – Emirates Cable Car Terminal, Edmund Halley Way, London SE10 0FR
NEAREST TUBE STATION – North Greenwich
COST – £4.50 Adults £2.30 Children (5 and over) each way
HOURS – Check the website, as times change throughout the seasons.
INCLUDED IN THE LONDON PASS? NO
F
FOOTBALL (CHELSEA/ARSENAL/WEMBLEY)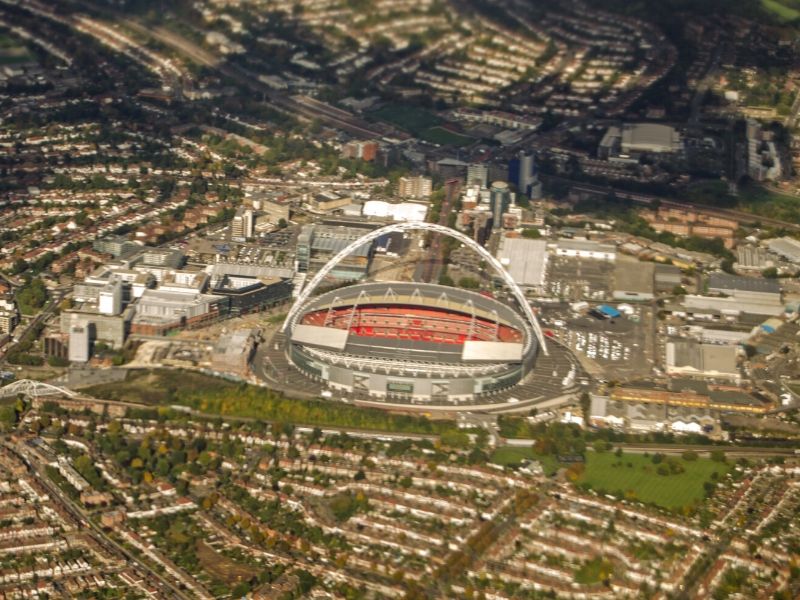 Football
Chelsea and Arsenal football fans can visit the respective grounds of Stamford Bridge and Emirate and pay homage to their team.
NEAREST TUBE STATIONS –
For Chelsea – Fulham Broadway on the District Line
For Arsenal – Arsenal on the Piccadilly Line.
INCLUDED IN THE LONDON PASS? Arsenal FC stadium is included
G
GREENWICH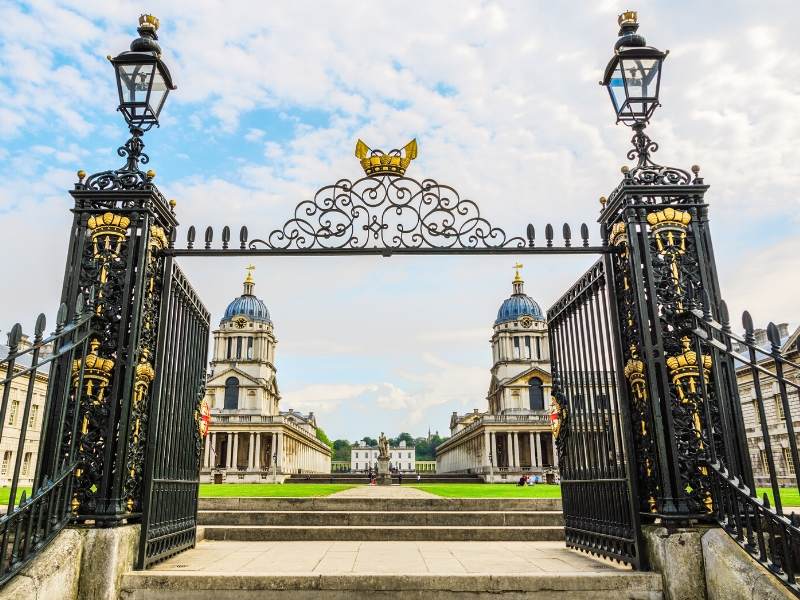 Greenwich
It's easy to plan a sightseeing day in Greenwich — that quaint London borough on the banks of the River Thames.
First stop, the National Maritime Museum. You'll be immersed in all things nautical while you browse through over 1,000 historical objects.
After that, climb aboard the restored 19th-century clipper ship, the Cutty Sark. You'll have some hands-on, sea-faring fun, especially if you bring the kids.
Then, slow things down by taking a peaceful stroll through Greenwich Park. From there, it's straight to the pub for a pint or a spot of tea and a snack.
Now that you've got your second wind, head to the Royal Observatory and take a selfie as you stand on the Meridian Line.
There's also the O2 arena and the classical buildings of the Old Royal Navy College to see. Whew! That's one heck of a Greenwich exploration day.
WHERE – South London
NEAREST TUBE STATION – North Greenwich
H
HYDE PARK| HAMPTON COURT | HARRODS | HAMPSTEAD HEATH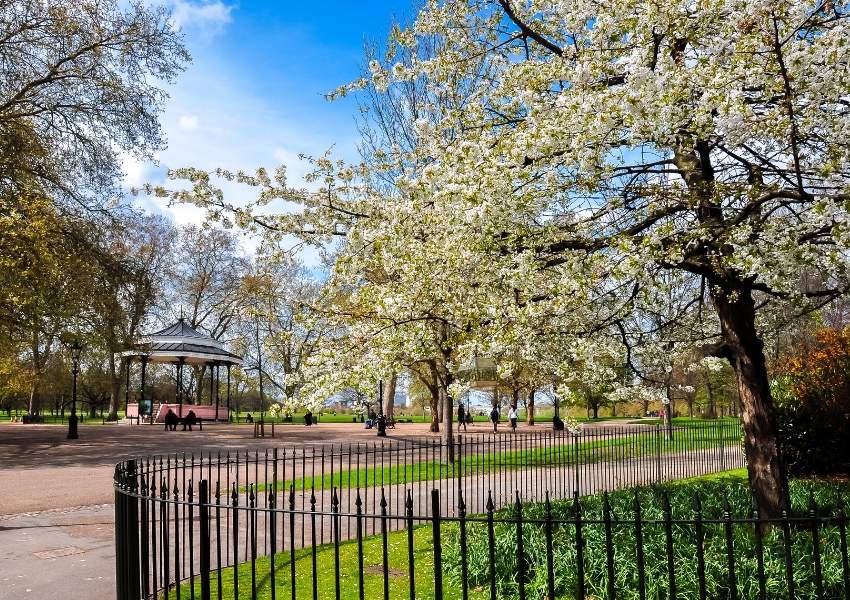 Hyde Park
Hyde Park started life when Henry VIII seized it from the monks of Westminster Abbey in 1536 and turned it into a royal hunting preserve. In 1637, Charles I opened it to the public.
Today, this largest of the four Royal Parks is the go-to place for Londoners to take a jog, walk their dog or just get some fresh air. It has been the site of massive demonstrations and epic concerts like the Rolling Stones, Paul Simon and Eric Clapton.
Look for the famous marble arch, the former the entrance of Buckingham Palace that was moved to Hyde Park in 1851. There are several restaurants in the park and don't forget about the bicycle and boat rentals.
There is also a lovely memorial to Princess Diana that is not to be missed. So put on your walking shoes and plan to spend a peaceful day enjoying all that the park has to offer.
WHERE – Central London, in the Borough of Westminster
NEAREST TUBE STATIONS – Lancaster Gate / Marble Arch / Hyde Park Corner / Knightsbridge
Hampton Court
If you've ever been curious to see the pleasure palace where Henry VIII and the Tudors ate, drank and were merry, you must visit Hampton Court.
It's a large complex of buildings and gardens opened to the public back in 1838 by Queen Victoria, much to the chagrin of the downtrodden aristocrats who still called it home.
The palace evolved throughout the ages as each new royal owner whimsically remodelled or added features.
Drink in the history of the Great Hall and then be treated to some of the greatest art pieces that the Royal Collection has to offer.
Don't forget to leave time for a go at the most famous hedge maze in England.
WHERE – Hampton Court Palace, East Molesey, Surrey, KT8 9AU
NEAREST TUBE STATIONS – Wimbledon / Richmond, where connecting bus routes are available.
COST – £21.30 Adults £10.70 Children
INCLUDED IN THE LONDON PASS? YES
Harrods
A trip to Harrods is like stepping into a luxury shopping whirlwind. The colors, the fashion, the excitement — it's easy to understand why the largest department store in Europe attracts over 15 million shoppers per year.
Browse through 7 floors and over 330 departments to find a vast array of merchandise.
Shopping's not your thing? The ornately decorated building with Egyptian and art nouveau themes is worth the trip by itself.
Can't afford designer duds? No problem. Their Food Hall has displays of savoury and sweet offerings that would tempt even the harshest critic.
WHERE – 87-135 Brompton Road, Knightsbridge, London, SW1X 7XL
NEAREST TUBE STATIONS – Knightsbridge / Hyde Park Corner
HOURS – Monday to Saturday 10:00 a.m. to 9:00 p.m. Sunday 11:30 to 4:00 p.m.
TIP – If you're pinching pennies, pick up a Harrods Gold Bar — their super yummy Belgian chocolate bar in a gift-worthy gold box. It runs a cool £10.00.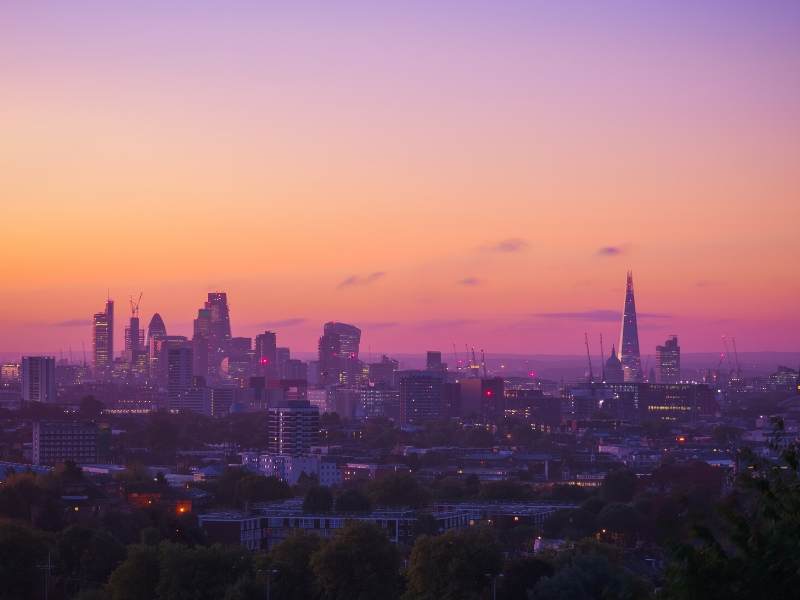 Hampstead Heath
Just four miles from Trafalgar Square, you'll find Hampstead Heath, one of the largest and most comprehensive green spaces in the city. It is open 365 days a year and is very popular.
There is a zoo and butterfly house for starters. The Hill Garden and Pergola is a restored Edwardian garden, so ideal for weddings that the appearance of a blushing bride would seem only logical. Then, there's the Kenwood House — a lovely, cream-coloured historical manor containing a significant art collection.
Climb Parliament Hill for a snapshot-worthy view of the city. Then come back down and go to Golders Hill Park. It's a manicured, open space with plenty of shade trees and a playground.
If you want to take a stroll, there is a six-mile circular walk that goes all the way around Hampstead Heath.
WHERE – West Gate Lodge, Hampstead Lane, Hampstead Heath London NW3 7JP
NEAREST TUBE STATIONS – Hampstead Tube Station / Highgate
COST – Free
I
IMPERIAL WAR MUSEUM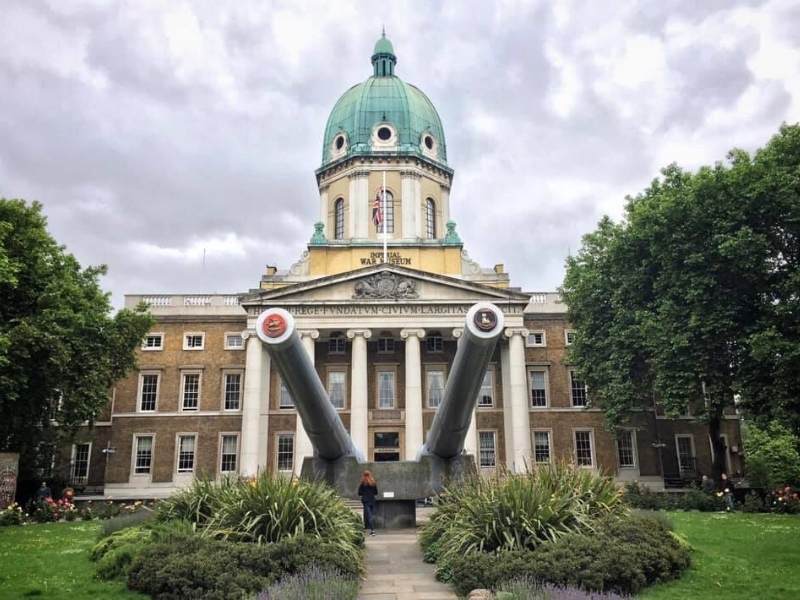 The Imperial War Museum
If you've ever tried to imagine what it would have been like to be a soldier hunkered down in the trenches during World War I, or wondered what military tanks and rockets look like up close, then the Imperial War Museum is for you.
There are six floors covering both world wars, heavy weapons, special forces and covert operations.
There's also a touching Holocaust exhibition. Perhaps the most impressive part of this museum is its atrium which features a Harrier Jet and Spitfire plane suspended in the air.
Plan to spend at least three hours exploring this historic museum.
WHERE – Lambeth Rd, London SE1 6HZ
NEAREST TUBE STATIONS – Lambeth North / Waterloo
COST – Free
HOURS – 10:00 a.m. – 6:00 p.m. daily
TIP – The busiest time in the museum is from 11:00 a.m. until 4:00 p.m.

J
JEWELS (CROWN)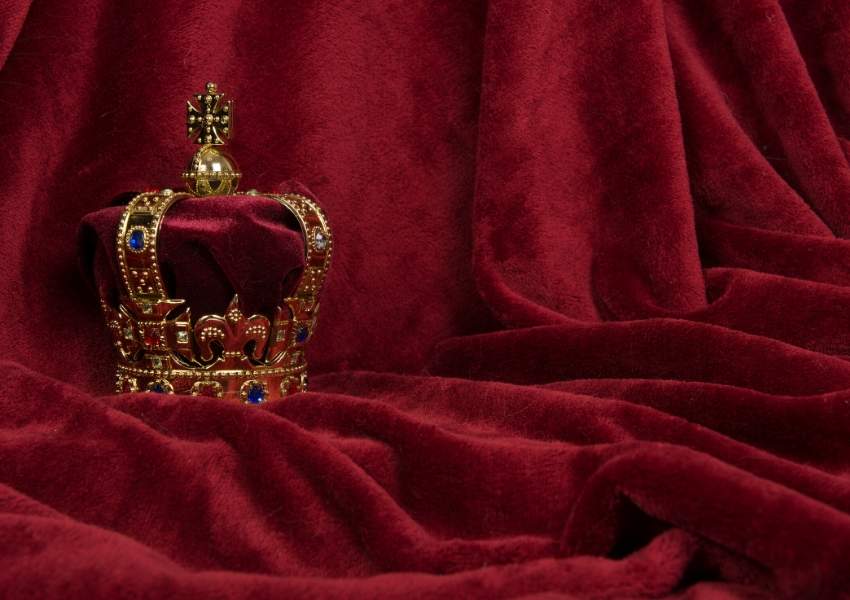 The Crown Jewels
A visit to see the Crown Jewels is one of those London must-do experiences. The Crown Jewels are a stunning collection of 140 royal objects that contain a gasp-worthy 23,578 gemstones, all interwoven and displayed with unmatched artistry.
They are kept under armed guard in the Jewel House in the Tower of London. The walls around the jewels are covered with pictures of the royals themselves using these pieces during ceremonies.
The pictures nicely put the jewels into context. It makes you appreciate that the Crown Jewels are living history and the symbol of one of the most powerful empires the world has ever known.
Keep in mind, no pictures are allowed to be taken in the Jewel House.
WHERE – Tower of London, London EC3N 4AB
NEAREST TUBE STATIONS – Tower Hill / Aldgate
COST – The admission to see the Crown Jewels is part of the Tower of London ticket. £21.45 Adults £10.75 Children (5-15)
Why not book exclusive early access to the Crown Jewels which includes the opening ceremony and a complete Tower of London guided tour? This option is available through Take Walks which offers small group tours in London and beyond. Click here for more details.
TIP – Go early on a weekday if possible or book a tour to avoid the crowds.
INCLUDED IN THE LONDON PASS? YES
K
KINGS CROSS (HARRY POTTER) | KEW GARDENS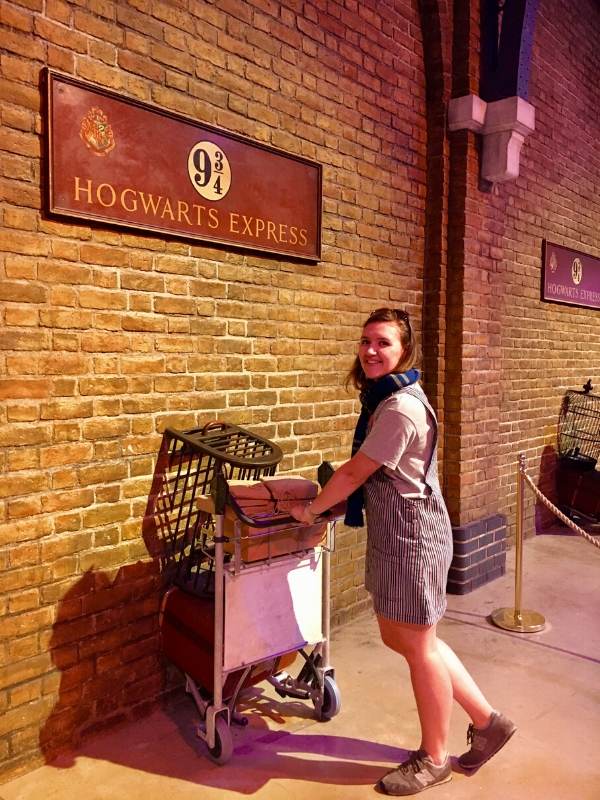 Kings Cross (for Harry Potter fans)
If you are a fan of Harry Potter then a trip to London King's Cross train station is going to feature in your itinerary!
Take a picture wearing a scarf in your house colours – which will you choose! There is a photographer taking pics between 9 am and 9 pm daily which you can purchase in the Harry Potter shop. Or take your own photos – the choice is yours.
On that note don't miss the shop which is based on Ollivander's wand emporium.
WHERE – King's Cross Station
COST – Free (until you visit the shop!)
TOURS – There are lots of Harry Potter connections with London so why not take a Harry Potter themed walking tour and discover them all?
Don't miss a visit to Harry Potter studios just outside London – you can get there by public transport or alternatively book a tour from central London to the studios.
TIP – Queues for the trolley can get very busy during school holidays and festive periods so get there early in the day.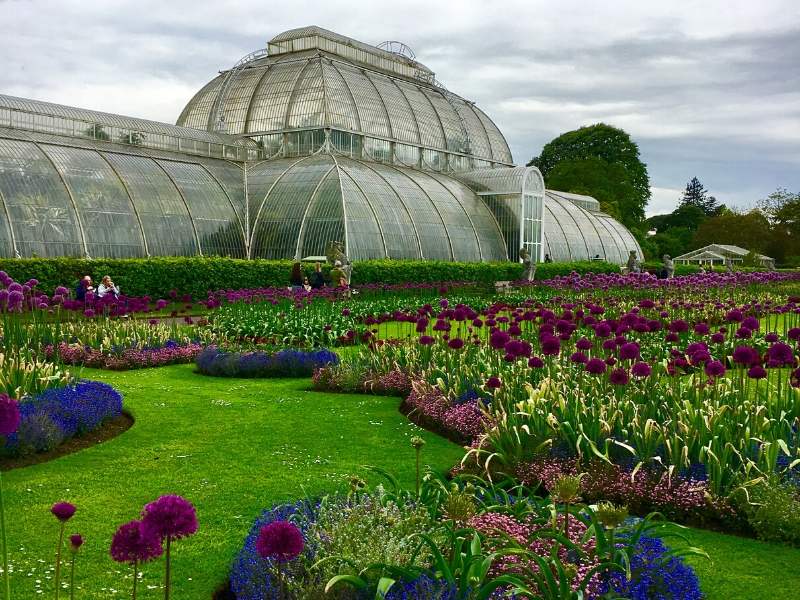 Kew Gardens
Imagine a cathedral made of glass sitting in the middle of 300 acres of beautiful gardens. You'd be describing Kew Gardens, the largest botanical collection in the world that was founded in 1840.
The Palm House feels like a cathedral when you walk in — it's vast and open with tall ceilings that allow the plants to be bathed in light coming from every direction.
Visitors of Kew Gardens also shouldn't miss the famous Chinese Pagoda, the Kew Palace and the arboretum. It's got 14,000 trees and you could learn something about each and every one.
Keep an eye out for Kew's Old Lions — gnarled and towering trees that are the oldest in the gardens. The staff knows the exact date of their planting, and when you study one of them, it's as if you can see into history.
WHERE – Richmond TW9 3AB
NEAREST TUBE STATIONS – Kew Gardens / Gunnersbury
COST – £14.50 Adults £7.25 Young Person (17 – 25)
INCLUDED IN THE LONDON PASS? YES
HOURS – Opening times vary throughout the year, so check the website.
L
LONDON EYE | LEADENHALL MARKET | LEICESTER SQUARE | LORDS CRICKET GROUND
Leadenhall Market
If you're looking for upmarket shopping in a historical setting, then head on over to Leadenhall Market.
The market dates back to the 14th century and up until the 20th century was known as the place in London to go for meat and poultry. In the modern-day, upscale retailing has replaced the beef and the birds. Now, it's a posh shopping pavilion for pedestrians only.
When you walk in from the street, it looks as if you're entering a grand arched tunnel tucked in between buildings. You can't help but look up, as there is a striking wrought iron and glass structure covering the entire market that was designed in 1881. It's breathtaking!
Back on the ground, there are speciality stores and many restaurants, or you could just pick up a bouquet of flowers from a friendly vendor.
WHERE – Gracechurch St, Langbourn, London EC3V 1LT
NEAREST TUBE STATIONS – Monument / Bank / Liverpool Street
Leicester Square
The perfect place to hang out or congregate with friends might be Leicester Square. It's been there since 1670 and was named recently for the Leicester House, a hotel that sits on the square.
Leicester Square is in the West End of London and is pedestrianized, which means no cars and lots of space to amble around and enjoy yourself.
The square is surrounded by fish and chip shops, fast food restaurants, a multi-screen theatre with an IMAX, sit-down restaurants and a casino.
It's a great place to people-watch or, if you're bold, there are plenty of street-side artists just waiting to draw your caricature. That would make a fun souvenir — or maybe not.
WHERE – London's West End
NEAREST TUBE STATIONS – Leicester Square / Piccadilly Circus / Covent Garden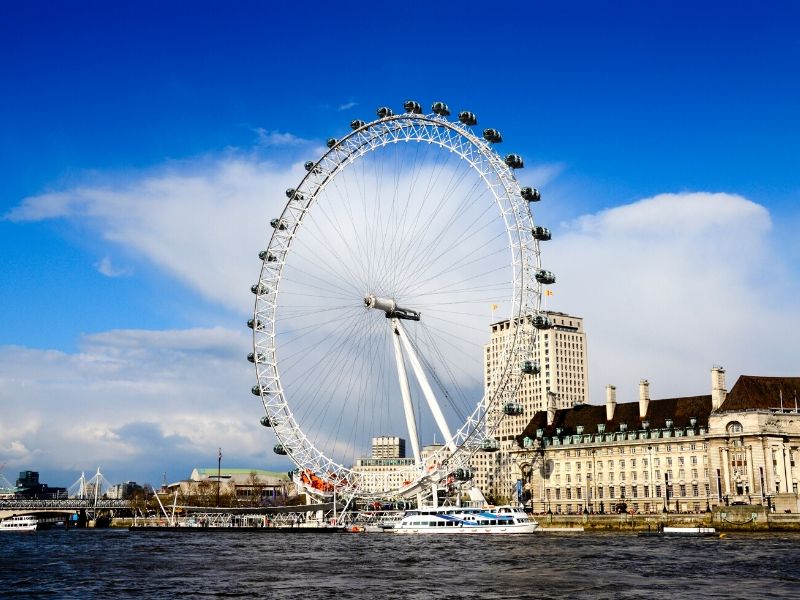 London Eye
One of the most popular London attractions, and a sure thing for any London bucket list, is taking a ride on the London Eye.
It is a magnificent 443-foot observation wheel on the southern bank of the Thames. Don't worry — it's not like an amusement park ride. It moves very slowly, at two revolutions per hour, and each of the 32 capsules is big enough to hold 25 passengers.
Before getting aboard, you'll begin with a 4D short film. Once airborne, you'll be wowed with stunning 360-degree views of London, including the Houses of Parliament and Big Ben.
WHERE The Queen's Walk, Bishop's, London SE1 7PB
NEAREST TUBE STATIONS Waterloo / Lambeth North / Southwark
COST £27 Adult £22 Child (3-15)
HOURS Times change throughout the year, so it's best to consult the website. Book ahead as this is a popular attraction – book your London Eye tickets here.
INCLUDED IN THE LONDON PASS? NO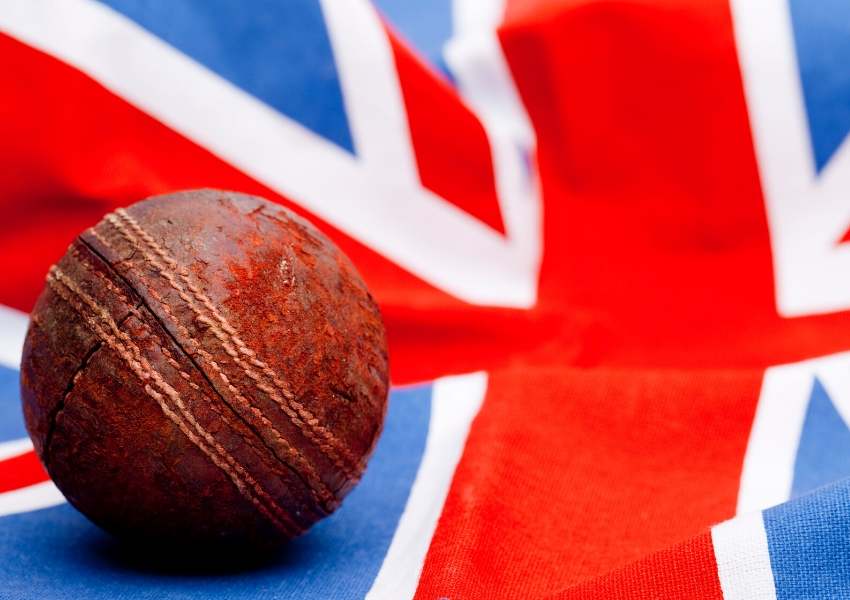 Lords Cricket Ground
Whether you're a lifelong cricket fan or just someone curious to learn a little more about the game, Lord's Cricket Ground is the ideal place to do it.
The tour begins in the museum. There you can learn about the evolution of the game and see a wide variety of memorabilia. There are posters of legendary players around every turn, complete with all of their statistics.
You'll then tour the grounds and see the dressing rooms. Get that camera ready to take a picture of the WC trophies.
The entire tour should take about two hours. If you're a true cricket fan, bring some tissues because it promises to be a surprisingly emotional journey.
WHERE – St John's Wood Rd, St John's Wood, London NW8 8QN
NEAREST TUBE STATION – St. John's Wood / Maida Vale / Warwick Avenue
COST – £20.00 Adult £12.00 Child
INCLUDED IN THE LONDON PASS – YES
M
MARKETS | MILLENNIUM BRIDGE | MUSEUMS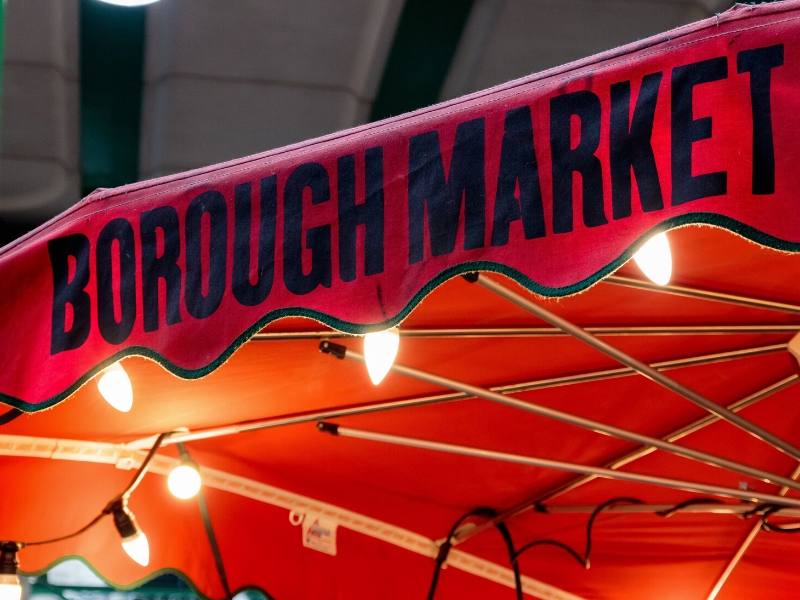 Museums
I have mentioned a few of the more famous museums in this bucket list including the British Museum, Natural History Museum and the V&A Museum but London has much more worth visiting.
The following museums are also included in the London Pass:
Cartoon museum
Fan museum
Foundling museum
Guards museum
Museum of Rugby
Pollocks Toy Museum
The Postal Museum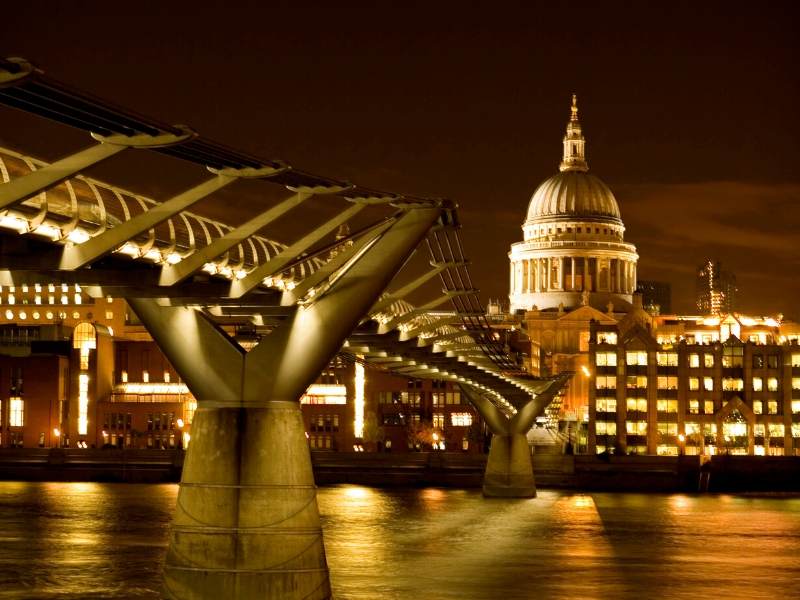 Millennium Bridge
The London Millennium Bridge may be familiar to you (it appeared in at least one Harry Potter movie filmed in London.
The bridge is a pedestrianised footbridge that stretches across the River Thames from Bankside to the City of London.
It was closed soon after opening in 2000 due to its alarming swaying motion. It opened 2 years later and is the first bridge built across the river in over 100 years.
NEAREST TUBE STATIONS – Blackfriars, Southwark, St Paul's or Cannon Street
Markets
As with museums there are many markets in London that haven't made this list!
The famous markets of Covent Garden, Portobello, Borough, Brick Lane, and Camden are just the tip of the iceberg with dozens of markets to choose from you are spoilt for choice!
Whether you are a foodie in search of the best food markets in London or are on the lookout for antiques, clothes, jewellery and more there are plenty of markets to choose from.
N
NOTTING HILL | NEAL'S YARD | NATURAL HISTORY MUSEUM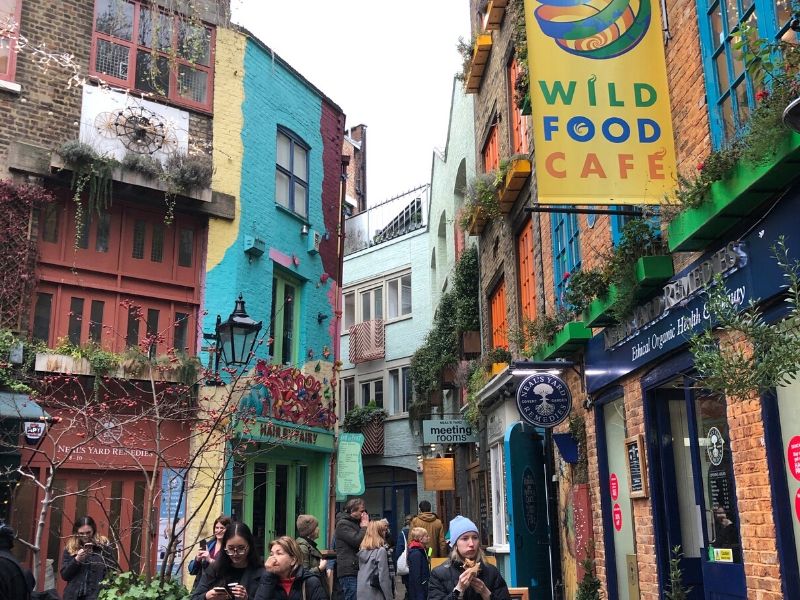 Neal's Yard
If you didn't know about Neal's Yard, one of London's prettiest streets, you might miss it all together.
It's a colourful collection of alternative businesses tucked within the Covent Garden streets. You'll find quirky speciality shops and forward-thinking restaurants as well as a unique courtyard that gives off a welcoming vibe.
Only a few decades ago, Neal's Yard was nothing more than an assortment of derelict fruit and vegetable warehouses.
Now, it's a must-visit for locals and visitors alike. If you appreciate businesses that are committed to sustainability and happen to be charming as all get-out, then you'll need to check out Neal's Yard.
WHERE – Between Shorts Gardens and Monmouth Street
NEAREST TUBE STATIONS – Covent Garden / Leicester Square / Tottenham
HOURS – Most shops are open from 10:00 a.m. to 7:00 p.m. with varying hours on Sunday. Check online for opening hours for Neal's Yard's restaurants.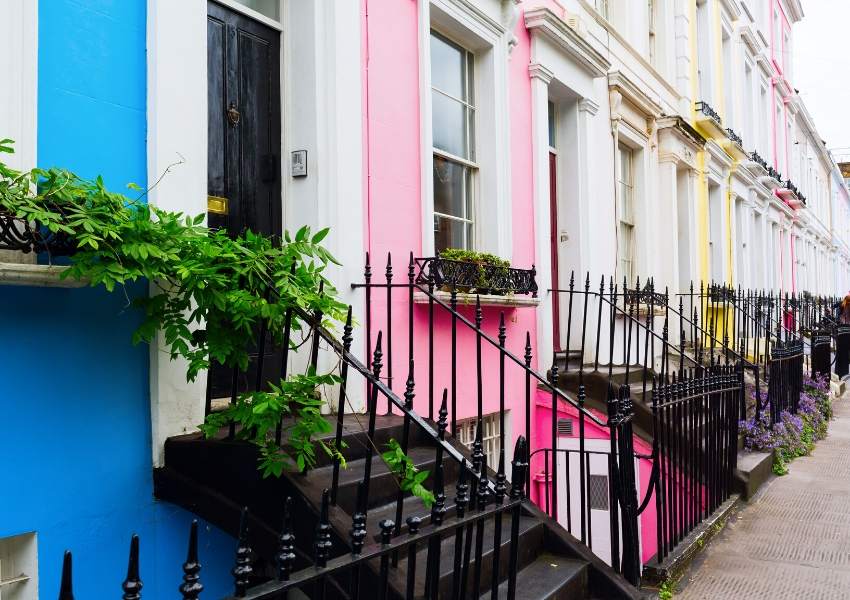 Notting Hill
It's difficult not to think of Julia Roberts and Hugh Grant when someone mentions Notting Hill, but the trendy West London neighbourhood is really so much more than the rom-com that bears its name.
Notting Hill is an affluent, multicultural area known for its high-end restaurants, eclectic boutiques and go-to movie houses. It has a long history. Once a brick-making and pig farming enclave, in the 19th century it became a home for the artistic and cultural elites of London.
Today, it's famous for the late August street festival extraordinaire known as the Notting Hill Carnival. Huge crowds come out and dance to calypso music, tipping their hat to the area's influx of Afro-Caribbean immigration in the late 1940s.
When you visit, don't forget to check out the Portobello Road Market. You'll find enough antiques, vintage fashion and yummy street food to last for your whole trip.
WHERE – West London
NEAREST TUBE STATIONS – Notting Hill Gate / Holland Park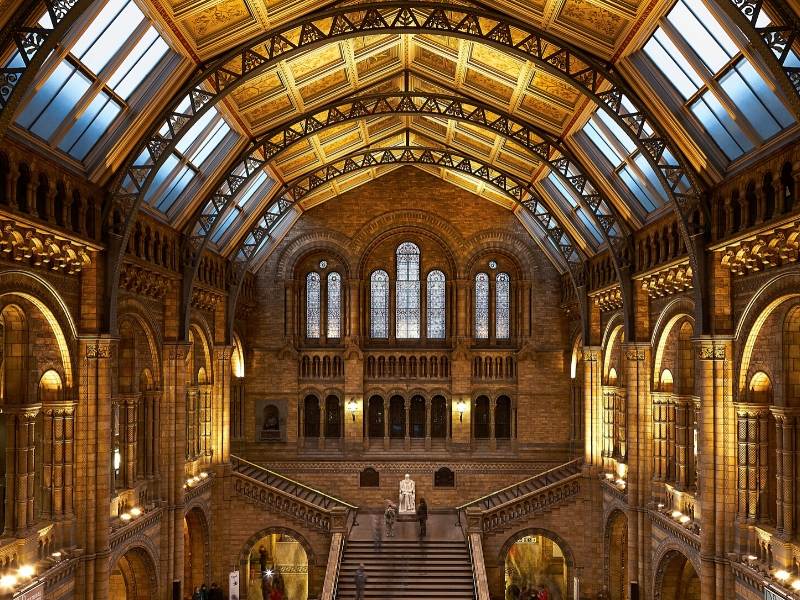 Natural History Museum
Before you even walk in the door, you'll be blown away by the massive and inspiring building housing the Natural History Museum.
It looks like a cross between the crowning glory of an elite learning institution and a Romanesque castle. But remember, it's natural science you're seeking and not architectural awe, so you step inside.
Hope — a giant blue whale suspended from the ceiling welcomes all visitors to her domain. The museum has over 80 million specimens from every branch of natural history.
You'll see everything from geodes to the skeleton of a long-necked Attenborosaurus. There are plenty of hands-on activities for the kids and instructive placards for the adults.
WHERE – Cromwell Rd, South Kensington, London SW7 5BD
NEAREST TUBE STATIONS – South Kensington / Gloucester Road / High Street Kensington
COST – Free. There may be a charge for special exhibitions.
HOURS – Open daily 10:00 a.m. – 5:50 p.m. Open late on the last Friday of each month.
O
OXFORD STREET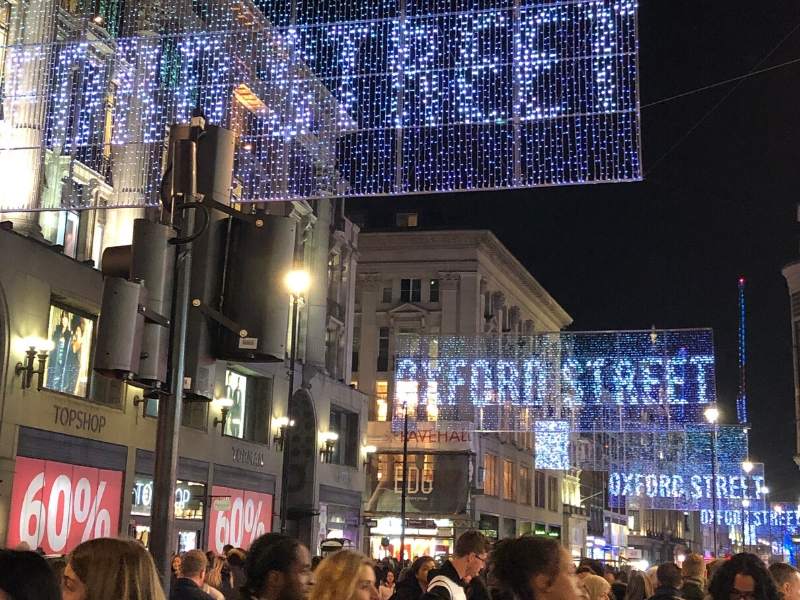 Oxford Street
In the mood for some shopping?
Take a walk down Oxford Street, a one-and-a-half-mile-long shopper's paradise in London's West End. It's Europe's busiest shopping street, so basically, if you can't find it on Oxford Street, it might not exist.
You'll see department stores, brand name clothing, electronics, beauty supply and restaurants galore — it's all there, all ripe for the picking. While browsing around, remember that you're standing on a street dripping with history.
Oxford Street's earlier incarnation existed during the middle ages, then became a commercial street in the 1800s. Later, it suffered heavy bombing during World War II.
Between the history and the retail overload, there's a lot to appreciate about Oxford Street.
WHERE – The west end of London between the Marble Arch to Tottenham Court Road.
NEAREST TUBE STATIONS – Tottenham Court / Goodge Street / Leicester Square
TIP – Oxford Street is at its best during Christmas — it's all done up with festive lights and decorations.
P
PARLIAMENT | PUDDING LANE | PICCADILLY CIRCUS | PRIMROSE HILL | PORTOBELLO MARKET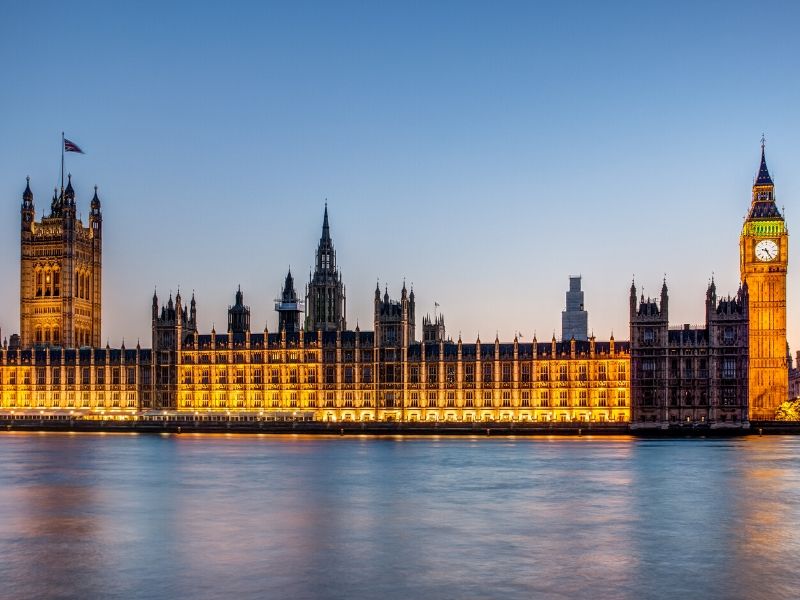 Parliament (Houses of)
If you've always wanted to understand how the British Parliament works, now is your chance.
A visit to this iconic building is a must for any history buff or political junkie and is one of the most amazing things to do in London. Take a tour and you will visit the Commons Chamber, the Lords Chamber and see the nearly 1,000-year-old Westminster Hall.
There is a choice of a self-guided audio tour that goes at your own pace and uses a multimedia guide. There is also a guided tour available which is excellent but more expensive.
Tours take at least 90 minutes. Purchase tickets online or at the ticket office located in front of the Portcullis House.
Alternatively, why not book a VIP Houses of Parliament Guided Tour with Afternoon Tea on River Terraces with Take Walks? An unforgettable experience for anyone interested in British history or politics.
WHERE – Westminster, London.
NEAREST TUBE STATIONS – Westminster / St. James Park / Embankment
COST – £19.50 Adult £17.00 Young Adult £8.00 Child (5-15)
TIP – Prepare to wait in line for at least 30 minutes for an airport-type security screening.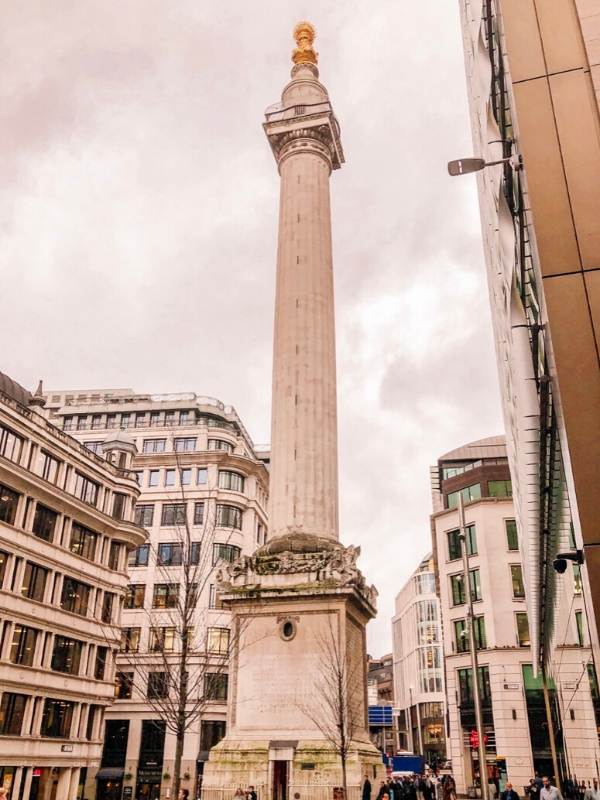 Pudding Lane
Do you want to stand in the exact spot where the Great Fire of London erupted back in 1666?
Visit Pudding Lane, the small street that once housed Thomas Farrinier's bakery where a few errant sparks led to one the most devastating disasters in the city's history.
Over 80 per cent of the buildings were destroyed and no one is sure how many people lost their lives. Today the deceptively named Pudding Lane doesn't have a bakery.
It does have an unassuming urban location and a respectful plaque, not to mention a very good view of the Monument of the Great Fire of London — over 200 feet high and well worth a visit. (Adults £4.50 Children 5-15 £2.30)
INCLUDED IN THE LONDON PASS? YES
WHERE – The corner of Pudding Lane and Monument Street
NEAREST TUBE STATION – Monument
TIP – Tell the kids if they climb up and down the monument's 311 steps, they'll earn a free celebratory certificate.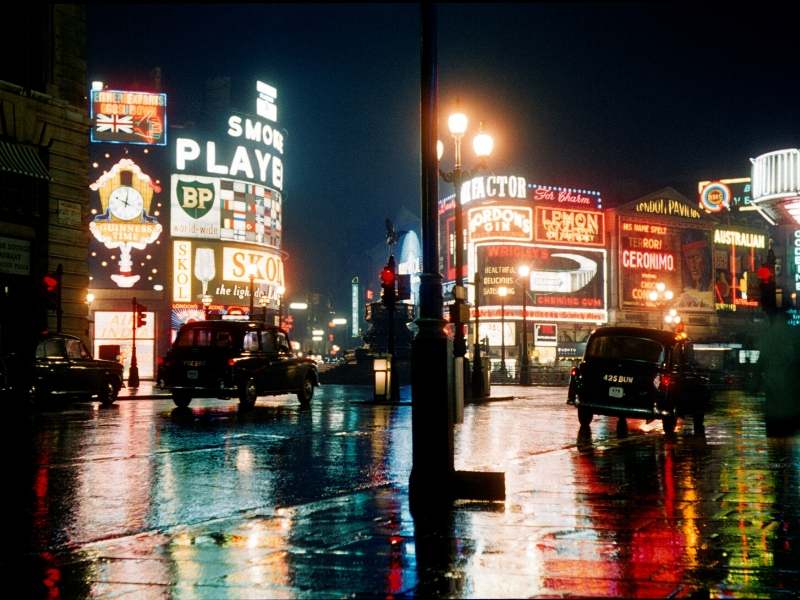 Piccadilly Circus
No, it's not a "circus" in the usual sense of the word, like with clowns and elephants. It is a round junction of five busy streets in central London.
The fountain in the centre supports a statue of a rather passive looking Anteros holding out his bow, probably brooding that he's so often mistaken for his more famous brother Eros. That guy gets all the love.
Piccadilly Circus is a lively centre for nightlife with plenty of shops, cinemas and restaurants all under the glare of those famous neon signs. Between all the activity and the cars going round and round, this famous square has a feeling of fast-paced electricity.
WHERE – Piccadilly Circus, London W1J 9HS
NEAREST TUBE STATIONS – Leicester Square / Charing Cross / Green Park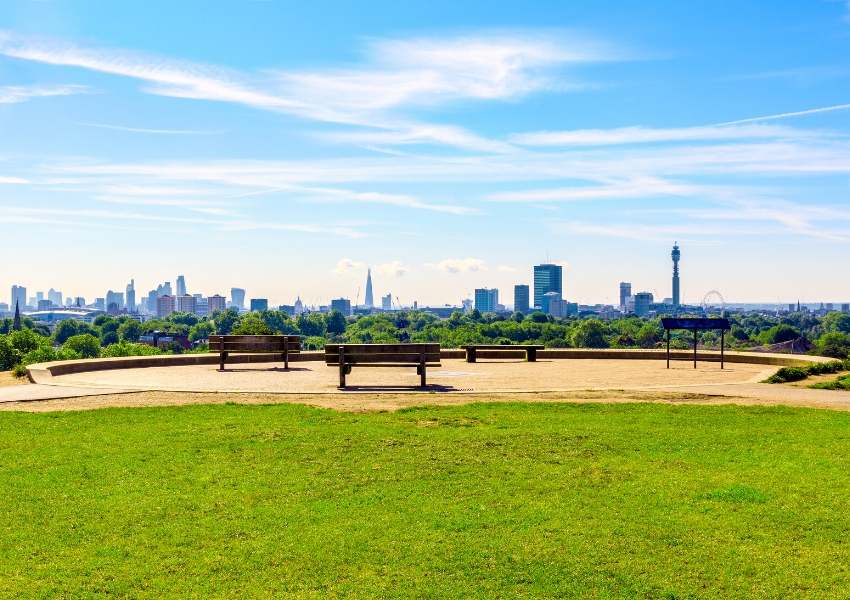 Primrose Hill
Here's what you've got to do. Before you climb Primrose Hill on the north side of Regents Park, go to one of the eateries on Regents Park Road. Put together a picnic of all of your favourites —savoury and sweet dainties, charcuterie and cheeses — then buy a bottle of something yummy.
Take the lot up the 256 feet of Primrose Hill and spread a blanket out on the grass. Back in the day, this gorgeous piece of land used to be Henry VIII's hunting grounds. Now it's known for spectacular panoramic views — you can see many famous landmarks, like the London Eye and St. Paul's Cathedral.
This place is a local favourite because of its peaceful setting. When you've finished with your picnic, enjoy that sunset!
WHERE – Primrose Hill Road, London, NW3
NEAREST TUBE STATIONS – Chalk Farm / Camden Town
Portobello Market
If you've seen the movie Notting Hill, then the Portobello Road Market may look familiar to you. Hugh Grant himself saunters through the market on the way to his bookshop, dazzling moviegoers with his self-deprecating charm.
He missed out on some spectacular deals — the Portobello Market is one of the most famous street markets in the world, known for its lively sellers and haggling buyers.
On weekends, countless stalls line the street selling antiques, hot food, secondhand treasures, clothing and whatever else anyone wants to buy. The crowds are large but that's part of the atmosphere.
Except on Thursday afternoons, the market is open during the week but it's not nearly as crowded and lively.
WHERE – Ladbroke Grove, London W11 1LU
NEAREST TUBE STATIONS – Notting Hill Gate / Holland Park / Ladbroke Grove
Q
QUEEN'S HOUSE GREENWICH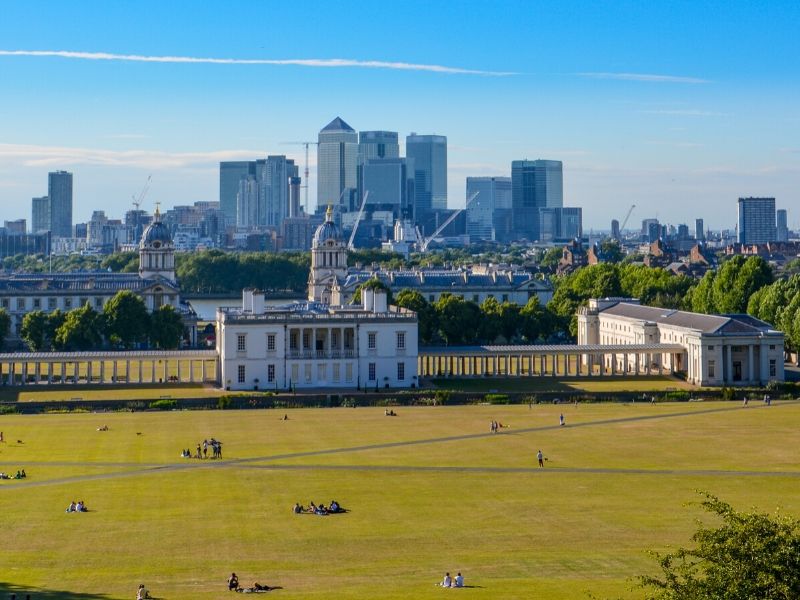 Queen's House Greenwich
The Queen's House in Greenwich is located in the gardens of the National Maritime Museum. The property was as the name suggests formerly a royal residence and was designed by Inigo Jones.
Housing an internationally renowned art collection there is so much for visitors to explore and enjoy for free. Don't miss the iconic Tulip Stairs – have your camera ready as these are insta-famous! Also, an absolute delight is the painted ceiling in the Queen's Presence Chamber.
Enjoy the views from the house of the Old Royal Naval College and the River Thames. Built after the Queen's House the Naval College buildings were designed by Sir Christopher Wren so that they would not (at the Queen's stipulation) block views of the river.
WHERE – Greenwich
NEAREST TUBE – Take the MBNA Thames Clipper to Greenwich Pier from all major London piers as it is easier and a great trip! Alternatively head to Cutty Sark DLR station or Greenwich rail station/DLR.
OPENING HOURS – 10 am to 5 pm daily
COST – Free
TIP – There are lots of places in Greenwich on this list and it really deserves to be a full day trip on any London itinerary. It is one of my own favourite destinations in London and is highly recommended!
R
ROYAL OBSERVATORY | RICHMOND PARK | REGENTS PARK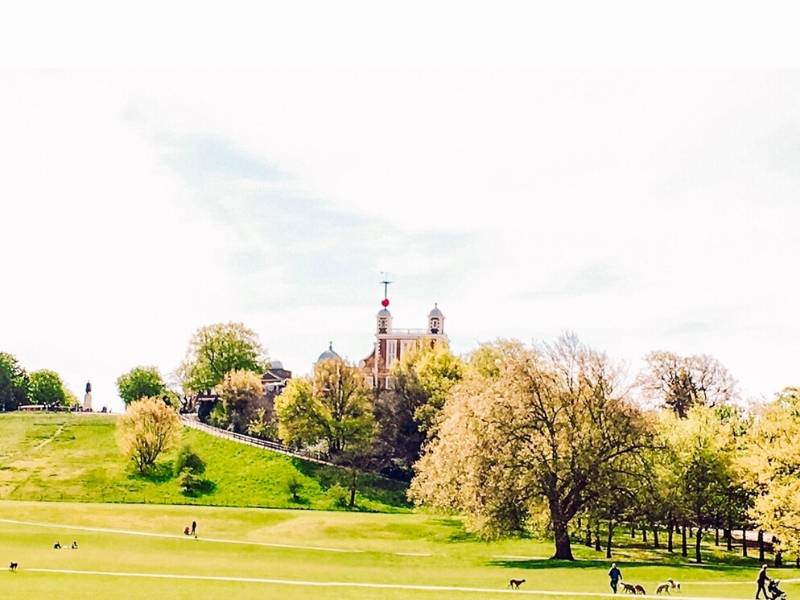 Royal Observatory Greenwich
In Greenwich Park, overlooking the Thames, you'll find one of the most famous places in the world.
Why is the Royal Observatory so famous? Because the prime meridian passes through it, giving us Greenwich Mean Time. Learn about the Royal Observatory's role in timekeeping, navigation and astronomy.
This is a must-do for anyone scientifically minded. You can put your hands on elaborate telescopes, see obsolete clocks, visit a planetarium and see how the astronomers of days gone by lived.
One of the most unique London experiences has got to be actually standing over the Meridian Line with one foot in the west and the other in the east. That is an Instagram moment for sure!
WHERE – Blackheath Ave, Greenwich, London SE10 8XJ
NEAREST TUBE STATION – Greenwich Park
COST – £23.65 Adult £11.85 Child – Prices are more if you purchase in person.
INCLUDED IN THE LONDON PASS – YES
Richmond Park
Need a break from the madness of the city? Steal away to the largest of London's Royal Parks —Richmond Park.
It was created by Charles I as a deer park in the 17th century and remains one today. You will see them wandering by as you enjoy the grassy fields and winding trails. It's enough to make you forget that you're on the outskirts of southwest London.
Take a bike ride or a stroll — there is a hidden garden in the park's centre and a pair of magical looking wrought iron gates that proclaim "the way." It's as if this fairy woodland is telling you to come on in and relax a little.
WHERE – London Borough of Richmond upon Thames, a 32-minute drive from central London.
NEAREST TUBE STATION – The National Rail or District Line then take the 371 or 65 buses to the gate at Petersham.
COST – Free
HOURS – Check the website for the park's hours, as they change seasonally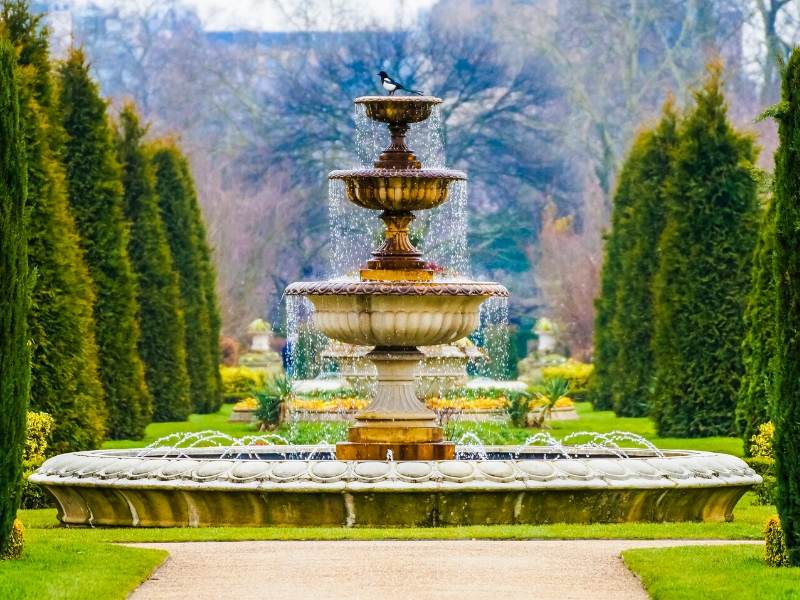 Regents Park
If you'd like to see wildlife in its natural habitat, then a trip to Regent's Park would most certainly be in order.
Opened to the public in 1835, it's one of the Royal Parks and covers a whopping 410 acres. If bird watching is your passion, listen up!
At least 200 species of birds call Regent's Park home. There are other creatures to spot as well, which is made easier by the many helpful signs explaining the habitats and what animals you may find there.
Some of Regent's Park has been left to grow wild. Other sections, like Queen Mary's Gardens, have formal beds of roses that are precisely manicured.
Throughout the park, you'll also find sports pitches, formal gardens and water features. Plan to spend at least several hours or make a day of exploring this lovely park.
WHERE – Chester Rd, London NW1 4NR
NEAREST TUBE STATIONS – Regent's Park / Great Portland
COST – Free
HOURS – Opening times change with the seasons, so check online.
S
ST PAUL'S CATHEDRAL | SOHO | SHAKESPEARE'S GLOBE | SOUTH BANK | SKY GARDEN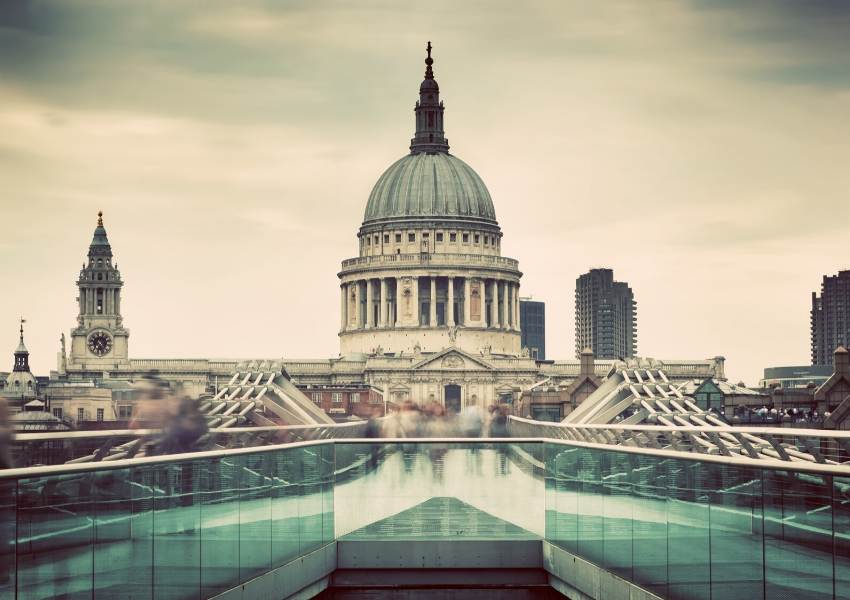 St Paul's Cathedral
Perched atop Ludgate Hill, the highest point in London, St. Paul's Cathedral has watched over England's capital since 1710.
The world knows it from the state funerals of Lord Nelson, Sir Winston Churchill and Margaret Thatcher, to name a few. Of course, who wasn't watching the Royal Wedding in 1981 when Prince Charles said I do to Lady Diana.
Today, visitors are welcome to attend its Anglican services that are offered several times per day. You can also take a tour that grants access to the cathedral, the Whispering Gallery and the Stone and Golden Galleries.
If you have the stamina, and no hesitation about spiral staircases, climb the 528 steps to the top of the dome and take in the view. No matter what your spiritual affiliation, the Cathedral is a special place and perfect for quiet reflection.
WHERE St. Paul's Churchyard, London EC4M 8AD
NEAREST TUBE STATIONS – St Paul's / Mansion / Blackfriars
COST – £18 or book fast-track entrance tickets here
INCLUDED IN THE LONDON PASS – NO
HOURS – Monday – Saturday 8:30 a.m. to 4:30p.m.
Soho
The best way to enjoy Soho is on foot, exploring its lively streets of boutiques and trendy restaurants while gawking at the occasional adult-themed enterprise.
There is still a tinge of Soho's notorious past but nowadays it's more about the art galleries, tasting menus and immersive theatre.
For over 100 years, Soho has been a haven for creative types like William Blake and Joseph Haydn, going from a bohemian epicentre in the 30s to home sweet home for the Sex Pistols in the 80s.
Today, Soho's nightlife is renowned, but if clubbing is not quite your scene, it can be a cool and stylish place to just hang out, have fun and people watch.
WHERE – The West End of London
NEAREST TUBE STATIONS – Tottenham Court Road / Leicester Square / Goodge Street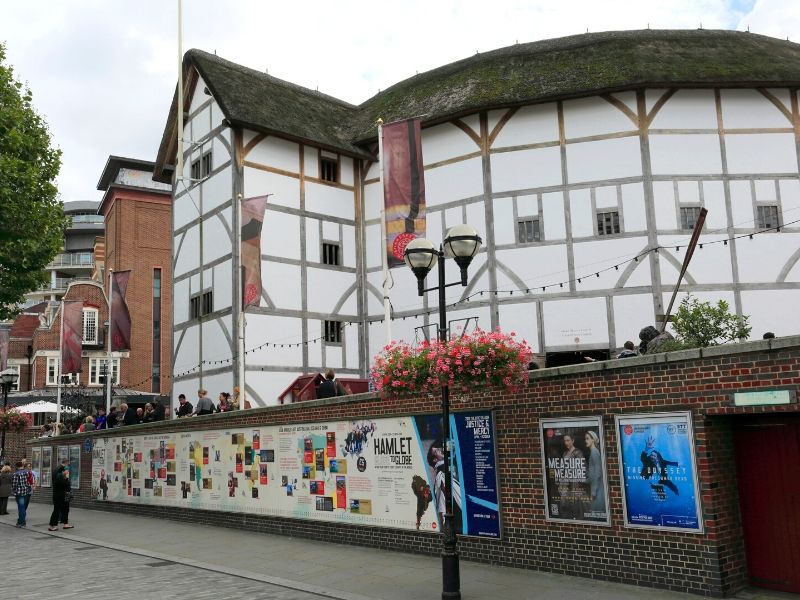 Shakespeare's Globe Theatre
You don't have to go all the way to Stratford-upon-Avon to pay tribute to The Bard. Shakespeare's Globe is a loving and faithful reconstruction of the Globe Theatre from Elizabethan times.
Completed in 1996 near the foundations of the old Globe, Shakespeare's Globe has become a world-renown venue and cultural centre, bringing history and cutting edge theatre alive under its roof.
Channel your inner groundling and see a show. Feel what theatre-goers way back then must have experienced.
If time is limited, take a tour with an expert guide who will explain the history and workings of the Globe in a lighthearted and theatrical way. Hint — there may be a swordfight to behold.
WHERE – Bank of the Thames, in Bankside's Cultural Quarter. 21 New Globe Walk, SE1 9DT.
NEAREST TUBE STATIONS – Southwark / Borough / London Bridge
INCLUDED IN THE LONDON PASS – YES
TIP – Guided tours available daily, but can sell out so it is recommended to book ahead.

South Bank
If you want to knock out a bunch of London tourist destinations in one day, perhaps the best strategy is to situate yourself on South Bank.
It's a lovely narrow strip of land right by the Thames that has many of London's most popular cultural attractions. You won't have to waste the day riding around in the Tube because everything will be footsteps away.
Look for the Jubilee Gardens, The London Eye, Imperial War Museum London, Festival Hall, the National Theatre, the British Film Institute and much more.
In between all the sightseeing, don't forget about the shopping, restaurants, food stalls and bars. South Bank also allows for some great views across the river of the Houses of Parliament.
WHERE – Central London
NEAREST TUBE STATIONS – Waterloo / Southwark / Lambeth North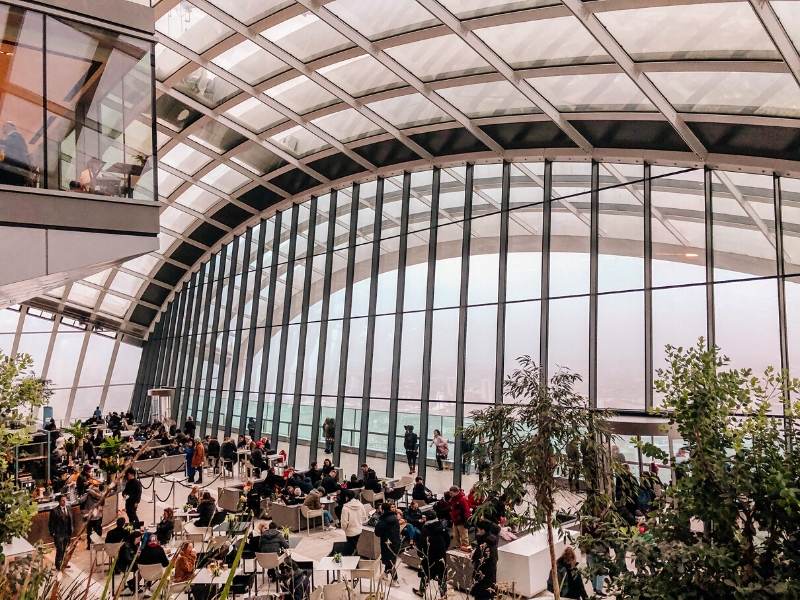 Sky Garden
A combination public park, skyscraper observatory and 4 snazzy restaurants? Sign me up!
The Sky Garden in central London's Walkie-Talkie Building bills itself as London's highest public garden but it's more like a sky-high atrium. It's three stories of windows with an observation deck and an open-air terrace.
The plants are lovely and lush but it's difficult to notice them when you're so distracted by that spectacular view of the city.
It is free to visit but tickets are highly sought after, so book as early as possible to reserve your spot. Visits are limited to an hour but you can always extend your stay by making a reservation in one of those elegant restaurants.
WHERE – 20 Fenchurch St, London EC3M 8AF
NEAREST TUBE STATIONS – Monument / Bank / Cannon Street
TIP – Check the website for hours and book at least two weeks in advance.
T
THE SHARD | TOWER OF LONDON | TOWER BRIDGE | TRAFALGAR SQUARE
The Shard
The Shard may be the most distinctive looking building in London's skyline. It looks remarkably like a shard of glass jutting out of the Thames and into the London sky.
It's a 95 story skyscraper and boasts London's highest observation deck. A ticket will buy you access to the 72nd flood sky deck, which features amazing views of London and beyond, depending on the weather.
You may spend as long as you like and while you're there, why not enjoy a glass of the bubbly at London's highest champagne bar!
WHERE – 32 London Bridge St, London SE1 9SG
NEAREST TUBE STATIONS – London Bridge / Borough / Monument
COST – £32.00 Adults £21.25 Children (4-15)
HOURS – Summer daily 10:00 a.m. – 10:00 p.m.
Winter Thursday – Saturday 10:00 a.m. – 10:00 p.m. Sunday – Wednesday 10:00 a.m. – 7:00 p.m.
INCLUDED IN THE LONDON PASS – YES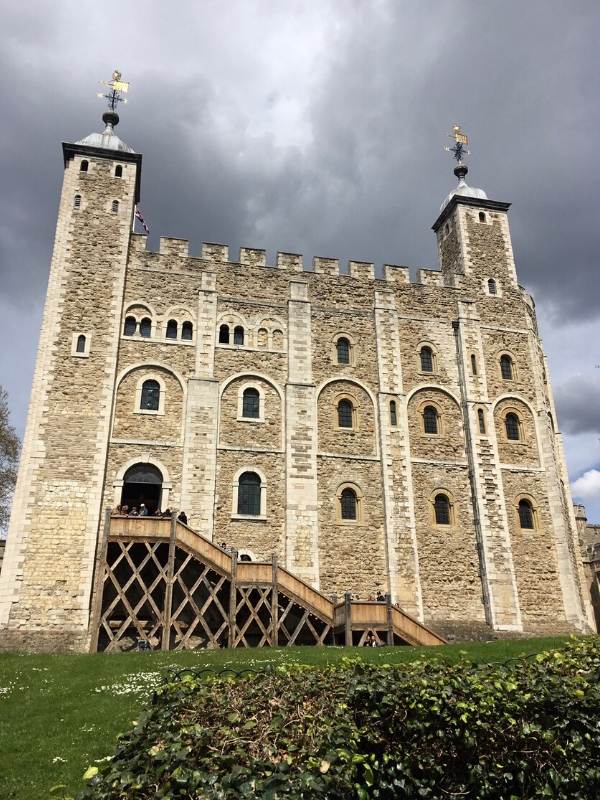 Tower of London
Taking a tour of the Tower of London is a must for anyone visiting the city. It has 900 years of British history packed within those famous walls. Just for starters, you can see the Crown Jewels, the palace and a legendary prison.
If you really want to double down on your tower of London experience, book a spot to participate in The Ceremony of the Keys — help the colourfully dressed Chief Warder as he carries a lantern to lock up the Tower of London with the Queen's Keys.
This brief ceremony has been almost exactly the same for 700 years. If you want to be a part of it, book as far in advance as possible.
WHERE – St Katharine's & Wapping, London EC3N 4AB
NEAREST TUBE STATIONS – Tower Hill / Aldgate / Monument
COST – £21.45 Adults £10.75 Children (5-15)
TIP – Skip the lines and get your tickets online.
INCLUDED IN THE LONDON PASS? YES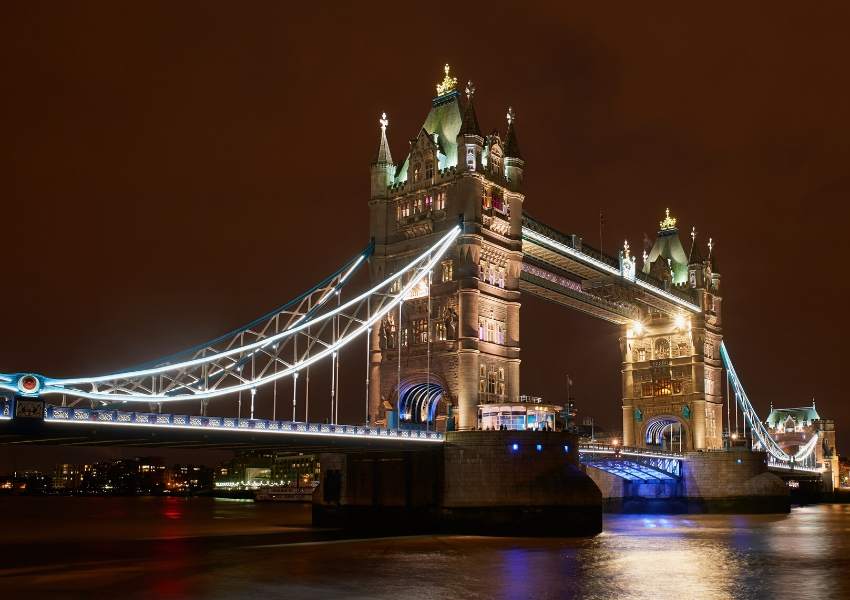 Tower Bridge
The Tower Bridge is one of the most recognizable and beloved landmarks in London.
Both a suspension bridge and a bascule — it goes up and down — it took eight years and 432 workers per day to construct it. It's engineering at its finest and you can take a tour to learn how it works.
Have a peek through the glass-bottomed walkways at the road 138 feet below as you head toward the Victorian Engine rooms. Then learn about the brave souls who built the bridge and the people responsible for maintaining it today.
You can take a self-guided tour or a guided tour for an additional cost.
WHERE – Tower Bridge Rd, London SE1 2UP,
NEAREST TUBE STATION – Tower Hill
COST – £9.80 Adult £4.20 Child (5-15) Click here for tickets
HOURS – 9:30 a.m. through 5:00 p.m.
INCLUDED IN THE LONDON PASS? YES
U
UNDERGROUND | UP AT THE 02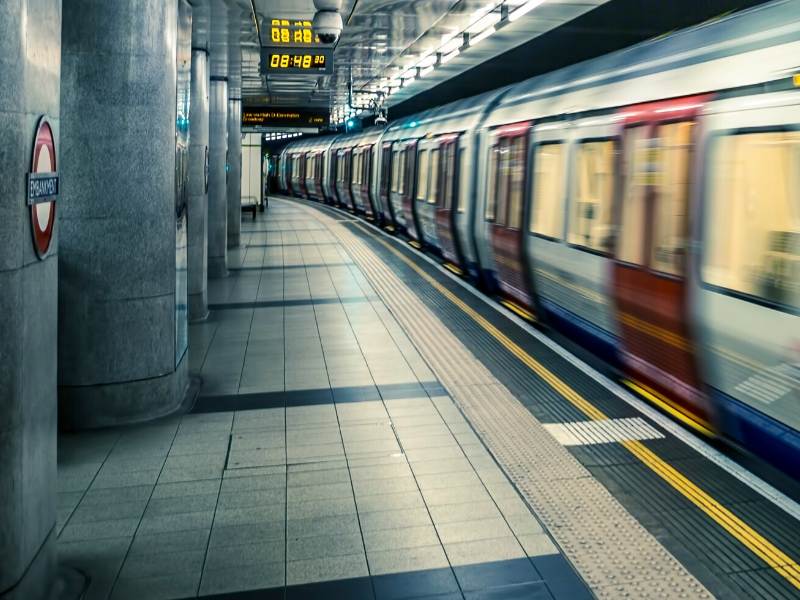 The Underground (Tube)
I had to add a trip on the London Underground to this bucket list! Using the Underground (or Tube) is an easy and fast way to get around London. It is also an excellent way to get from Heathrow into the city.
If you are planning to use the London underground system I recommend purchasing an Oyster Card (a tap on and off card which you preload with credit)
The cards can be purchased from stations, airports and some shops or you can order a visitor Oyster card prior to your arrival.
More information coming soon in my guide to using London transport!
Up at the O2
If you want to leave London with some serious bragging rights, consider conquering the O2.
What's that? London's giant arena on the Greenwich Peninsula. For those who crave outdoor challenges, you can take a guided climb up, across and down the arena roof.
At the top you are treated to the most amazing views of London you thought you'd never see. It's actually safer than you'd think. When you arrive, you get a safety briefing, a harness, footwear and other items.
The guides are experts at explaining everything. You need to be in reasonably good shape and at least 8 years old in order to complete this 90-minute challenge.
WHERE – Peninsula Square, London SE10 0DX
NEAREST TUBE STATIONS – North Greenwich station
COST – £36.00 to £39.00 depending on day and time
V
V&A MUSEUM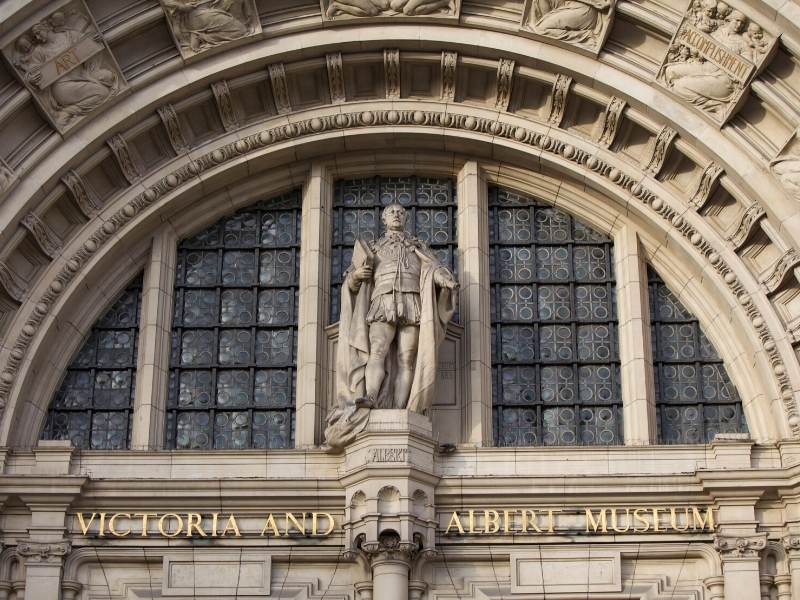 V&A Museum
London is a city of museums and it can be difficult to choose which ones to visit. If you have a passion for decorative arts and design, however, the Victoria and Albert Museum should go to the top of the list.
Founded in 1852 by none other than Queen Victoria and Prince Albert, it's the world's largest museum of applied and decorative arts.
With 150 galleries on seven floors, their collection spans several centuries and boasts sculpture, paintings, jewellery, ceramics, glass, fashion and more.
Stop by the John Madjeski Garden while you're there. An oval fountain bubbles away in its centre and there's plenty of space for relaxing.
WHERE – Cromwell Rd, Knightsbridge, London SW7 2RL
NEAREST TUBE STATIONS – South Kensington / Gloucester Road / Knightsbridge
COST – Free except for specific exhibitions.
TIP – If seeing all of the lovely things whets your appetite, Harrods is only a 10-minute walk away!
W
WESTMINSTER ABBEY | WIMBLEDON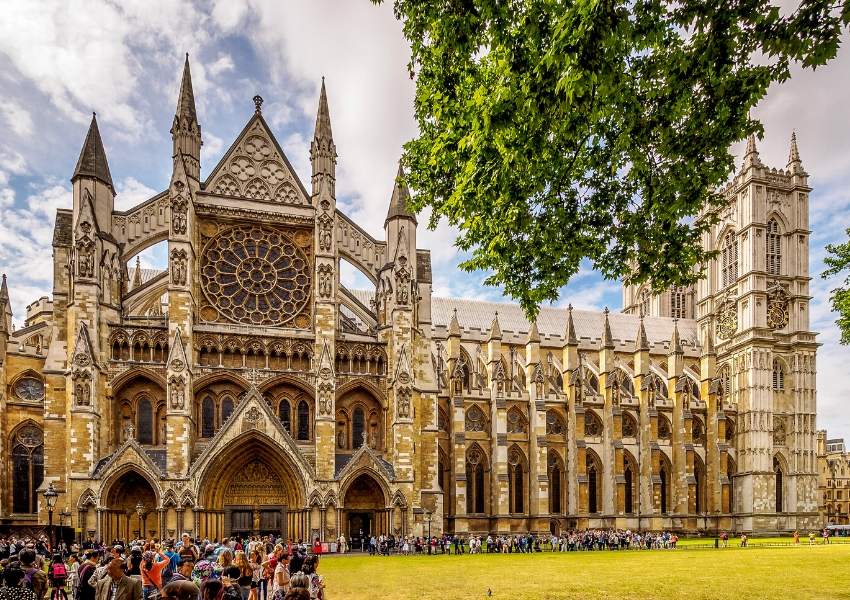 Westminster Abbey
Unesco World Heritage Site and place of coronations, marriages and burials for royalty for over 1000 years Westminster Abbey is visited by thousands of worshippers and tourists every year.
Don't miss Poet's Corner, the Coronation Chair, the cloisters, the royal tombs and the tomb of the unknown soldier.
WHERE – 20 Deans Yd, Westminster
NEAREST TUBE STATION – Westminster
COST – Reduced rate entry on Wednesday evenings. Westminster is open for visitors from Monday to Saturday. There is a charge for entry. Tickets can be purchased from the official website and are also included in the London Pass. (Consider purchasing the London pass to save money if you are visiting multiple attractions and sights)
INCLUDED IN THE LONDON PASS? Yes
RECOMMENDED TOUR – Book a verger guided tour on arrival at the abbey or alternatively book a private tour.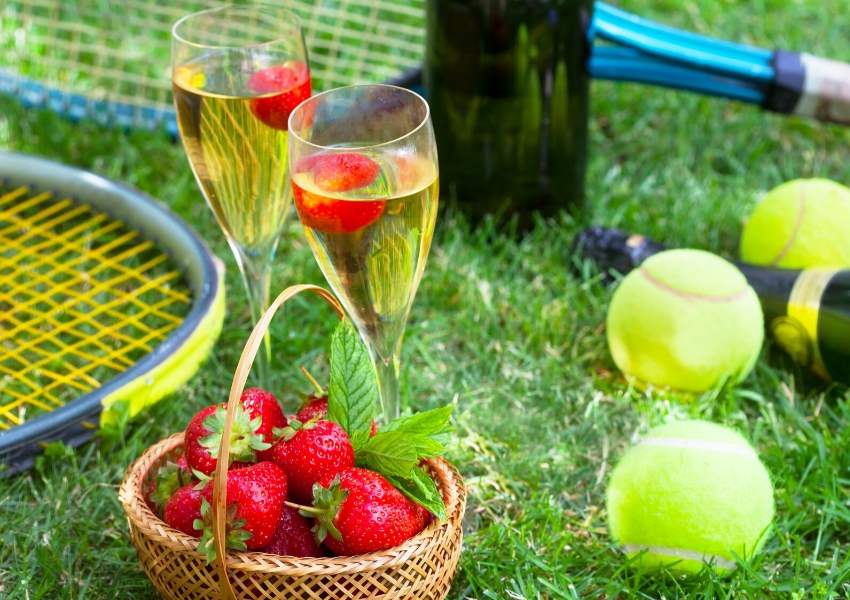 Wimbledon
When someone mentions Wimbledon in the UK, they're usually not talking about the charming town seven miles southwest of London. Rather, they're probably referring to The Championships, which is the oldest and most prestigious tennis tournament in the world.
Tennis was born in the UK and to say it's taken seriously at Wimbledon is an understatement. It has turned into one of the world's premier sporting events and is steeped in tradition and exclusivity.
Attending once in a lifetime is on many people's ultimate London bucket list. Getting tickets is a competitive affair. If you are affiliated with a tennis club, you may be at an advantage. Otherwise, you may be stuck waiting in line with the rest of the hopefuls.
WHERE – All England Lawn Tennis and Croquet Club
NEAREST TUBE STATION – Southfields — the stadium is a brisk 20-minute walk away, but during The Championships, several buses run from the town of Wimbledon to the All England Lawn Tennis and Croquet Club.
COST – Varies depending on day and match.
INCLUDED IN THE LONDON PASS? YES – the Wimbledon Tour Experience is included in the London Pass
X
XMAS MARKETS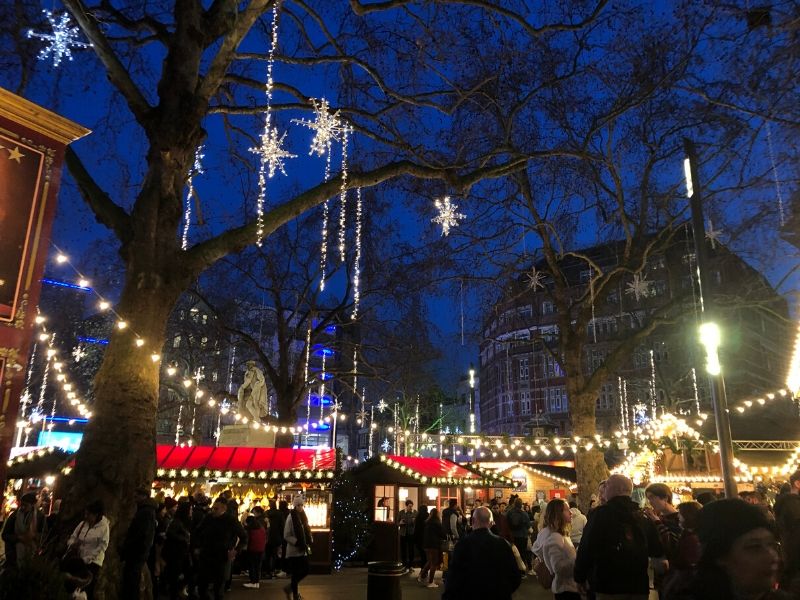 Xmas Markets
The festive season is one of my favourite times to visit London. The streets and shops are beautifully decorated and there are lots of winter events and things to do in London including some wonderful Christmas markets to go to.
If you are visiting London in winter you really are spoilt for choice just make sure to wrap up warmly (you can read my UK and London winter packing list here)
WHERE – There are numerous Christmas markets across London (and the UK) with my personal favourites Winter Wonderland and the Leicester Square market.
COST – Free
Y
YEOMAN WARDER (BEEFEATERS)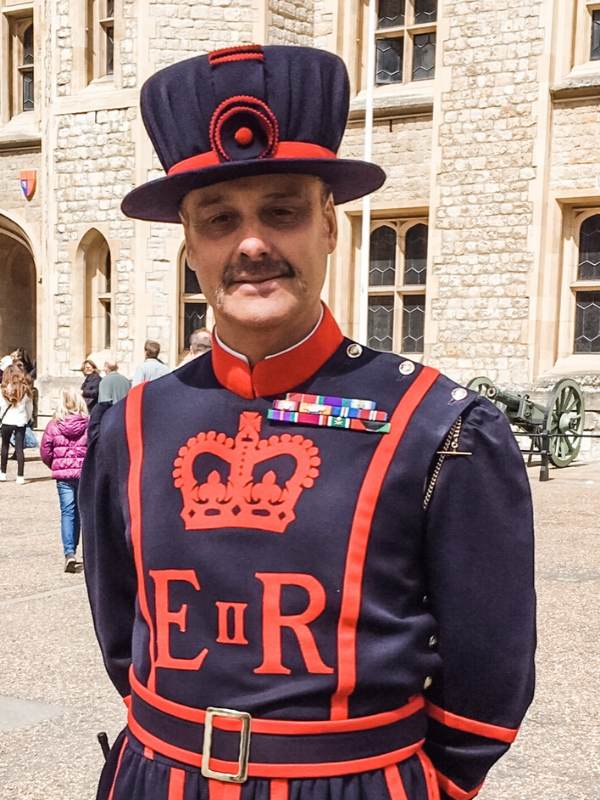 Yeoman Warders (Beefeaters)
The famous Beefeaters (or Yeoman Warders) can be found guarding the Tower of London. There are 37 Yeoman Warders at the Tower. To become a Beefeater a person (there is one female Yeoman Warder) must have served at least 22 years in the Armed Forces.
TIP – Do not miss the free tour of the Tower of London led by a Beefeater. It is great fun and really informative too!
WHERE – Tower of London
RECOMMENDED TOUR – Early Access Crown Jewels with Opening Ceremony and Complete Tower of London Guided Tour
Z
LONDON ZOO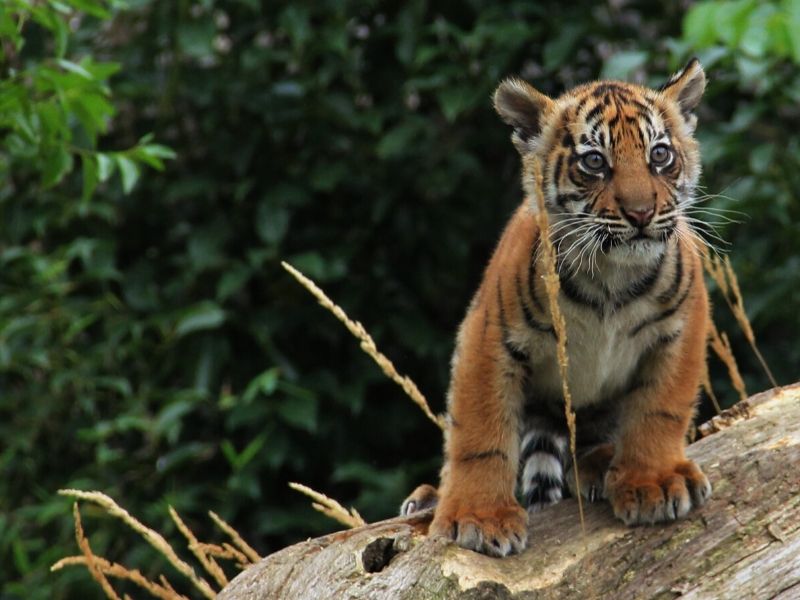 London Zoo
A great place to visit with children – I used to take my own daughter when she was little and she loved it.
Of course, the zoo also features in the first Harry Potter film too – in the Reptile House when Harry realises that he can talk to snakes!
The zoo is also offering overnight accommodation in beautifully decorated lodges. You also have the opportunity to take a tour of the zoo after hours and see behind the scenes!
WHERE – Located in Regent's Park.
NEAREST TUBE STATIONS – Camden Town (16 mins walk) Chalk Farm (18 mins walk) Baker Street (21 mins walk)
INCLUDED IN THE LONDON PASS? Yes

Ready to plan your London itinerary?
I am sure you will have found lots of inspiration for your London travels from these top London sights and attractions. There are also a few hidden gems in there too for those of you who like to wander off the beaten path.
I will be adding to this bucket list periodically so do bookmark it for future reference.
Check out my budget travel tips for London plus my guide to 32 free things to do in London to save money during your trip.
Related Reading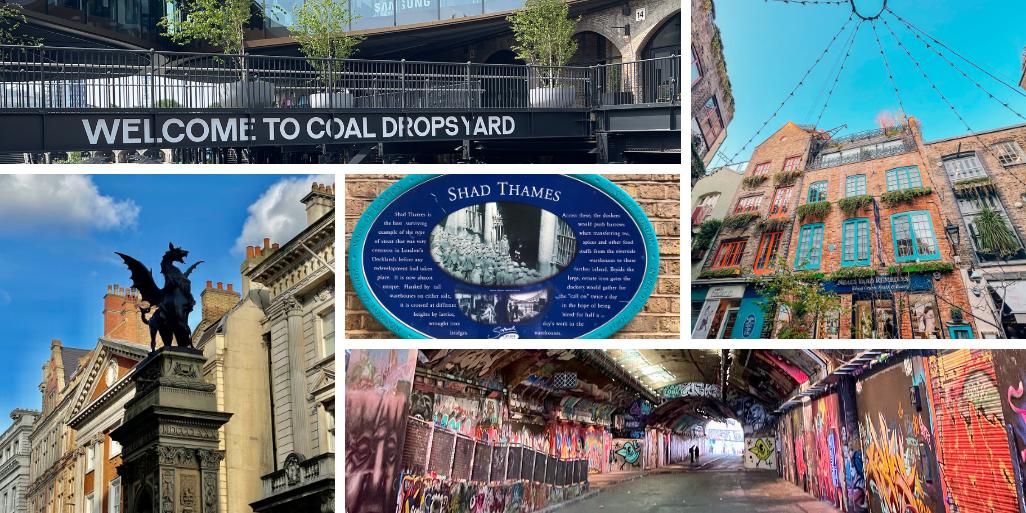 When you visit London for the first time, it might be all about ticking off the big London landmarks. The…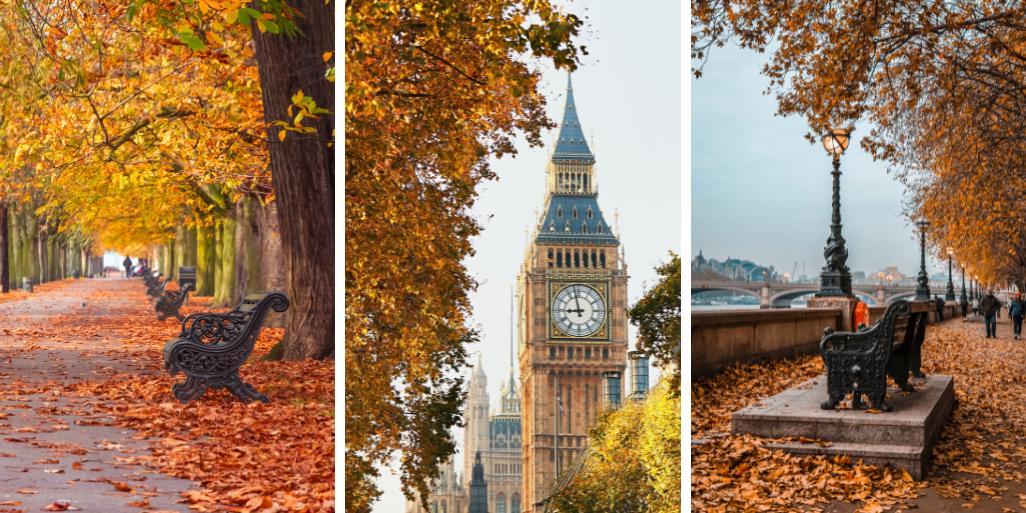 Visit London in fall and you'll experience a truly magical time of the year. As the nights draw in and…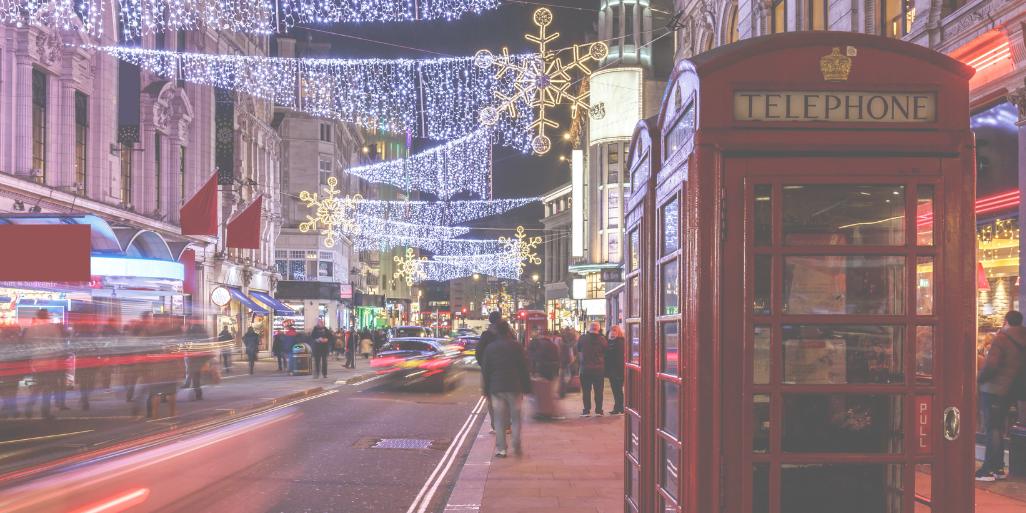 ✨ Searching for the best Christmas things to do in London? Discover the best Christmas activities including things to do…
Find lots of more inspiration for your trip to London in my London Travel Guide which has lots of tips, itineraries and more to help you plan your perfect itinerary.
London Travel Guide & Itinerary Planner (+ 4 bonus ebooks)