Are you searching for that special stay for a romantic break, family holiday or perfect weekend getaway? We have you covered! In this article discover the very best coastal cottages for your Northumberland holiday.
The beautiful county of Northumberland in the North East of England has much to offer visitors looking for that perfect coastal holiday. Northumberland's stunning coastline, beautiful countryside, seaside fishing villages, sandy beaches, historical sights including castles and Roman settlements, islands teeming with wildlife, and much more are just some of the reasons this designated area of outstanding natural beauty (AONB) is so popular.
So whether you are planning to explore castles (Bamburgh Castle, Alnwick Castle and Dunstanburgh Castle to name just a few), Roman sites like Hadrian's Wall, islands such as the Holy Island of Lindisfarne with its ruined priory, spot puffins, seabirds, seals and dolphins on a boat trip from Seahouses Harbour to the Farne Islands or simply want to relax and enjoy lazy days eating fish and chips in one of the popular fishing villages such as Craster, Beadnell or Embleton there will be a cottage for you in our selection of the best holiday homes, sea view apartments and self catering holiday cottages in Northumberland.

Quick picks – Best Northumberland coastal cottages
🐕 Best pet-friendly cottages
❤️ Best cottages for a romantic break
🛀 Best cottage with hot tub
🌊 Best cottages with sea views
👨‍👩‍👦‍👦 Best cottage for family-friendly holidays or larger groups
Best Northumberland Coastal Cottages by location
ALNMOUTH – for walkers, bird lovers, golfers and sandy beaches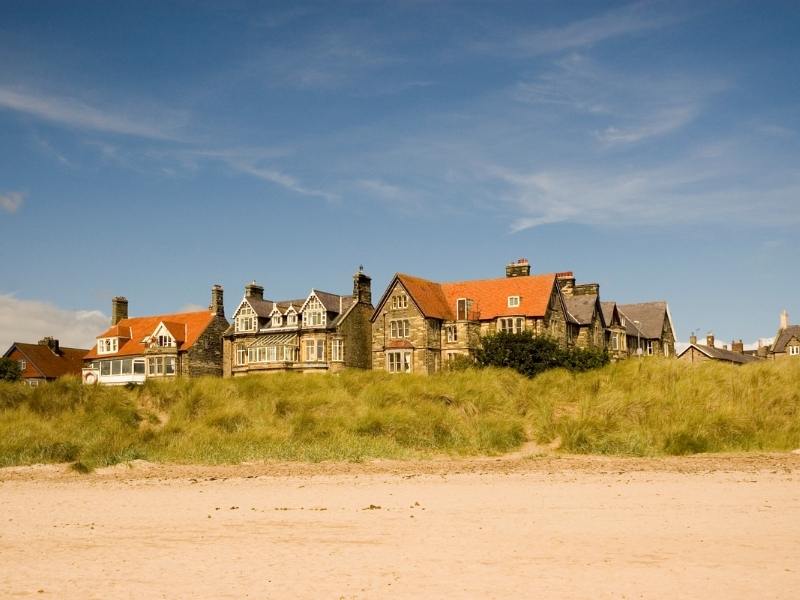 If you are planning to drive along the Northumberland Coastal Route in the north east of England the first village you will come across is Alnmouth.
Although the population of Alnmouth numbers less than 500 the village has a surprising variety of pubs, shops, restaurants and coffee shops to visit.
The village is perfect for those seeking peace and quiet. Explore the beautiful sandy beaches, cycle around Alnmouth Saltmarsh or walk north towards Boulmer on the Northumberland Coast Path. If you enjoy a round of golf you can choose between two golf courses in Alnmouth.
1 bedroom pet friendly apartment with garden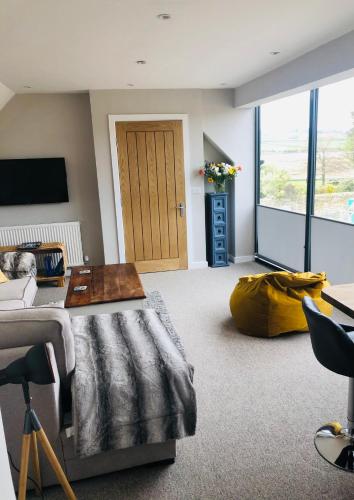 Beautiful property in a fantastic location. Lovely garden.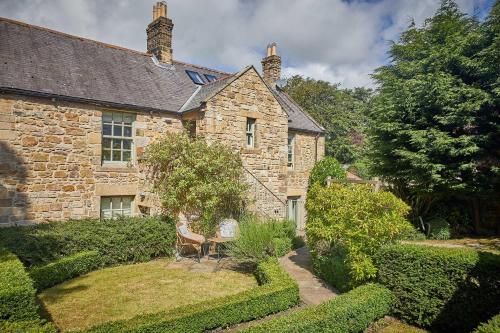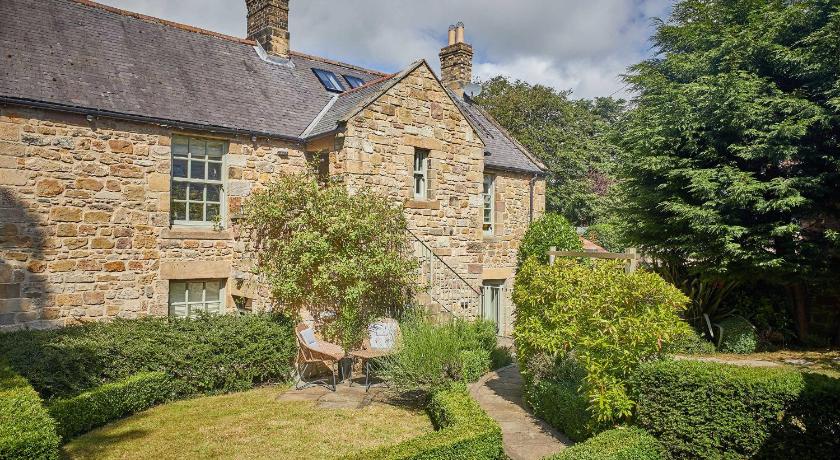 Hotel with restaurant, free private parking and a bar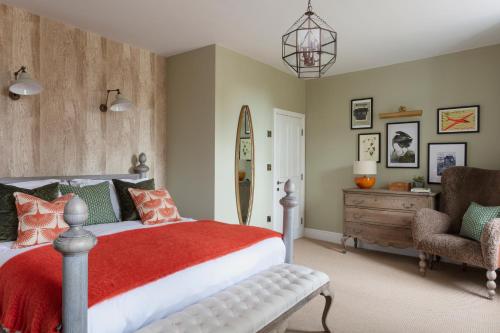 Where to eat in Alnmouth
Hooked Restaurant – Locally sources menu in a modern and stylish setting
The Sun Inn – Seasonal menu
Bistro 23 – Tea room during the day and bistro on Wednesday and Saturday evenings. Excellent food.
Red Lion – Enjoy a drink on the raised deck
Dandelion Cafe – Light lunches, scones and cakes
CRASTER – for walkers, foodies, history & art lovers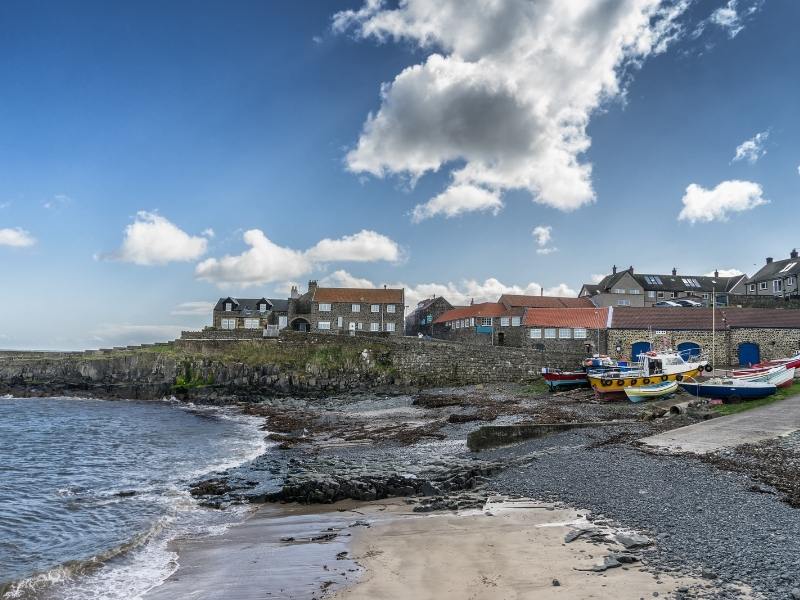 If you enjoy kippers for breakfast Craster is the destination for you. The fishing village produced some of the world's tastiest oak smoked kippers (even the Queen gets her kippers from Craster)
North of the village is Dunstanburgh Castle. The ruined castle can be reached along the Northumberland Coastal Path. It is only about a mile and a half with superb views along the way so don't forget to take your camera.
If you enjoy walking follow the Craster and Dunstanburgh circular trail which is a 4-mile route. Buy a map of the route at the Tourist Information Centre in the village.
Art lovers will enjoy perusing the Mick Oxley Gallery which is both a work and display space for his (and other artists) work.
Good to know – There is limited parking in Craster so get there early in the day.
3 bedroom holiday home with patio and sea views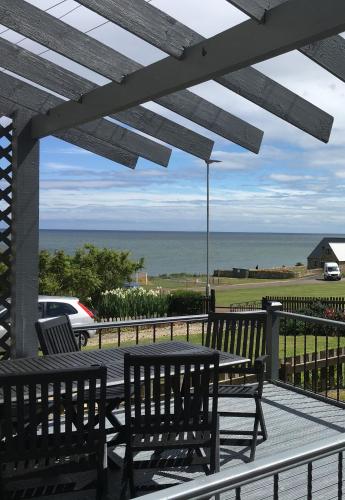 1 bedroom holiday home with garden – pet friendly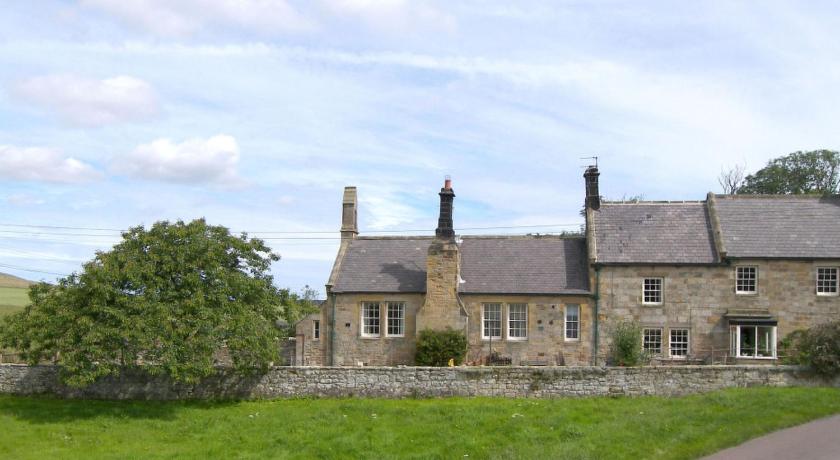 3 bedroom holiday home with terrace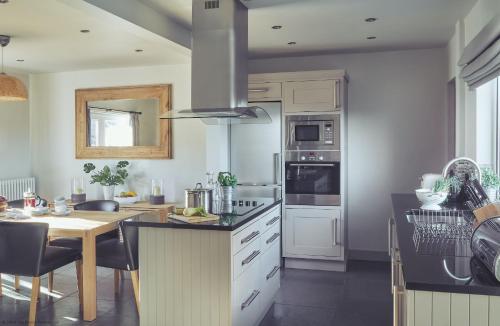 Where to eat in Craster
Seafood is Craster's speciality – pop into the fish shop for the best kippers anywhere in the world (as seen on the Queen's own breakfast table).
The Jolly Fisherman – Offers tasty lunches and evening meals
The Craster Fish Restaurant – located within Robson's Smokehouse premises overlooking the harbour.
Shoreline Cafe – offering breakfast, lunch, cakes and scones. Located opposite Mick Oxley's gallery so pop in and take in the art before stopping for tea and cake at the cafe.
EMBLETON – for walkers, surfers, watersports, golfers, families & beach lovers.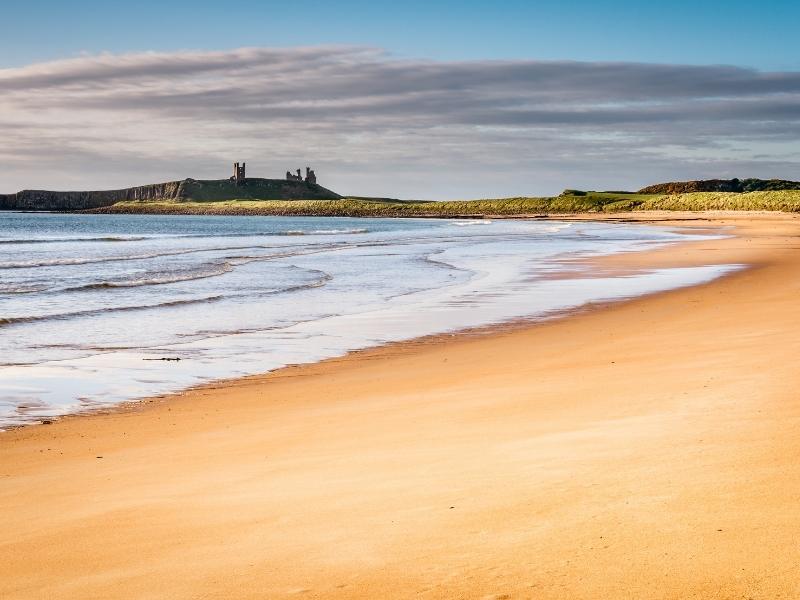 The tiny village of Embleton is the gateway to perhaps the most beautiful beach along Northumberland's coastline – Embleton Bay. It is one of the cleanest and safest beaches in the UK and is perfect for families.
The area is unspoilt and is popular with walkers. Head to the local Tourist Information Centre to pick up a booklet about 6 Heritage Trails that can be followed in the area.
Northside Surf School offer beach surf lessons at Embleton Bay. Other sports on offer in the area include golf, windsurfing and cycling.
1 bedroom beachfront cottage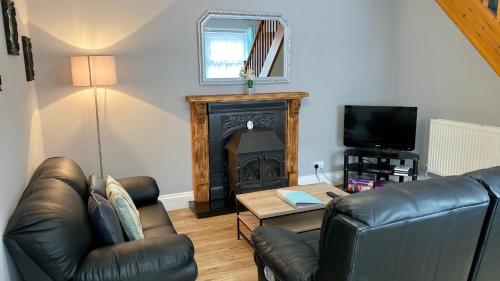 2 bedroom cottage with garden and free wifi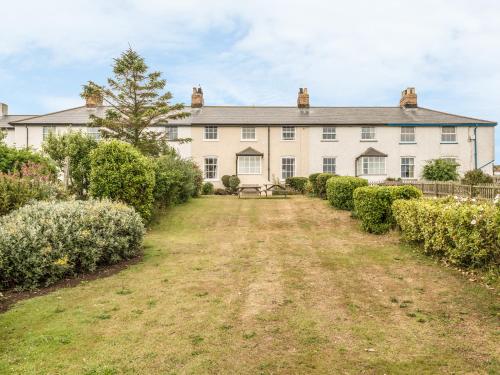 Swim in the indoor pool, relax in the garden, or go cycling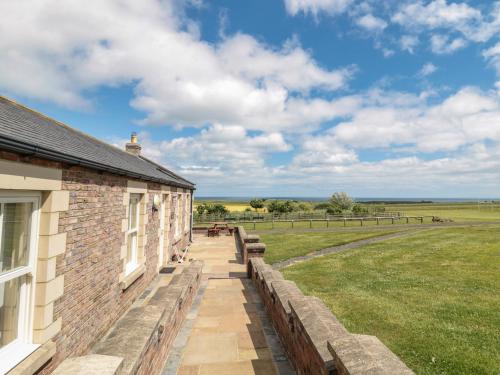 Where to eat in Embleton
Bluebell Inn – Country style bar food
Greys Inn – Selection of real ales and lagers and good pub food.
BEADNELL – for watersports & birdwatching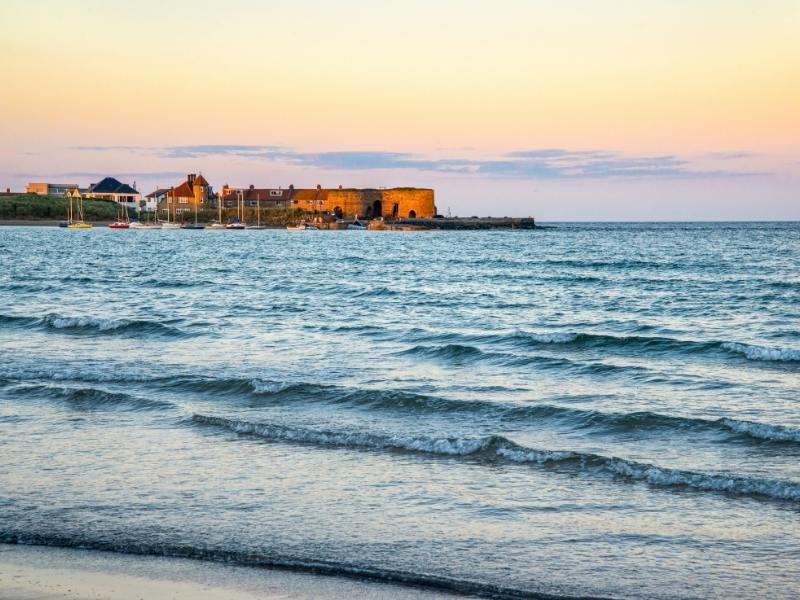 Beadnell is located in a sheltered bay which makes it an ideal location for watersports. Sailing, kayaking, kite-surfing and wind surfing are particularly popular.
Beadnell is a lovely little village with an attractive harbour, golden sandy beaches and views of Dunstanburgh Castle in the distance.
Artic tern and little tern breeding colonies can be found at the National Trust Nature Reserve at Long Nanny estuary.
2 bedroom coastal cottage with parking, wifi. Pet friendly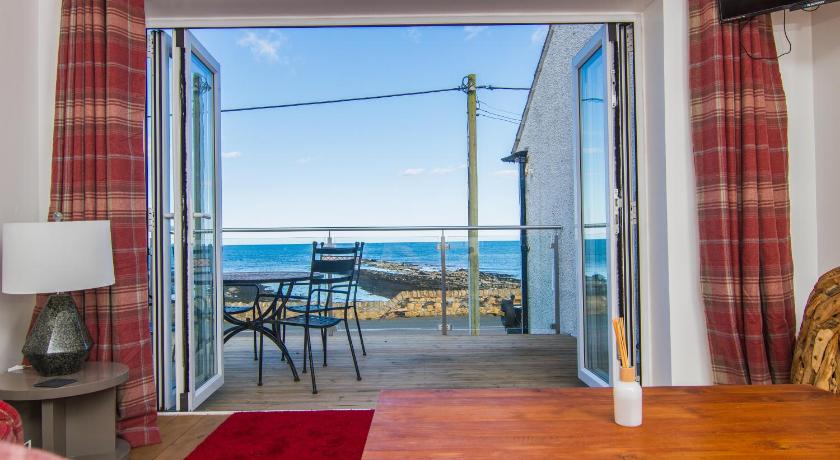 3 bedroom holiday home a short stroll from Beadnell Bay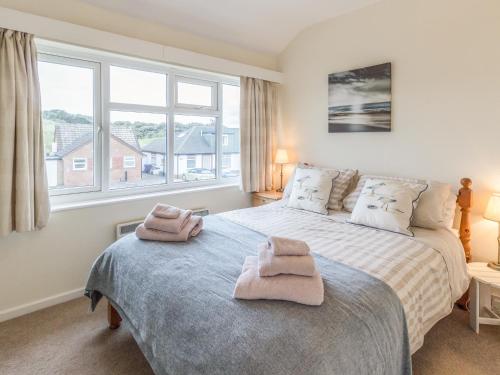 3 bedroom spacious cottage – pet friendly
Where to eat in Beadnell
Salt Water Cafe – lovely cafe offering breakfast lunch and dinner plus prebooked afternoon tea.
Craster Arms – Extensive food menu plus light lunches and sandwich options
Beadnell Towers – Fine dining options offering style and atmosphere. Breakfast, lunch and dinner plus afternoon tea, bar snacks and takeaway.
SEAHOUSES – for trips to the Farne Islands, nature lovers, beaches, walkers, rock pooling, fish& chips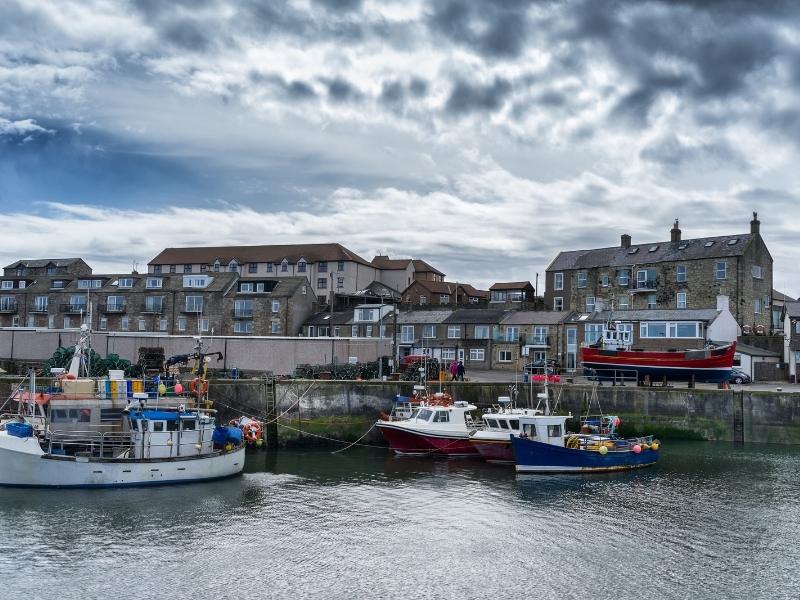 The town of Seahouses is the perfect place to stay if you are planning to visit the Farne Islands. The islands are a haven for seabirds and grey seals and are managed by the National Trust.
Tour operators depart from Seahouses harbour including Billy Shiel's, Golden Gate and Serenity.
The best time to visit is between May and late July if you want to see chicks though wear a hat as the Arctic Terns will protect their eggs and young by dive-bombing!
Head south of Seahouses for sandy beaches and north of the town for rock pooling.
Beautiful 3 bedroom coastal cottage with sea views and seconds from the harbour
Dog friendly 3 bedroom cottage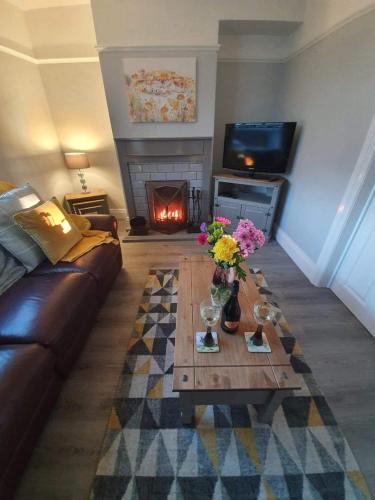 Beautifully furnished and decorated cottage in a central location
Where to eat in Seahouses
There are lots of eateries to choose from in Seahouses including pubs, takeaways and restaurants. We recommend the fish and chips at Neptune's in the centre of town.
The Black Swan – famous for their pies
The Olde Ship – Stunning views from their beer garden and good food
The Bamburgh Castle Inn – Extensive menu and good choices for kids
The Spice House – Excellent Indian food (with takeaway option)
BAMBURGH – for the castle, beaches, history, museums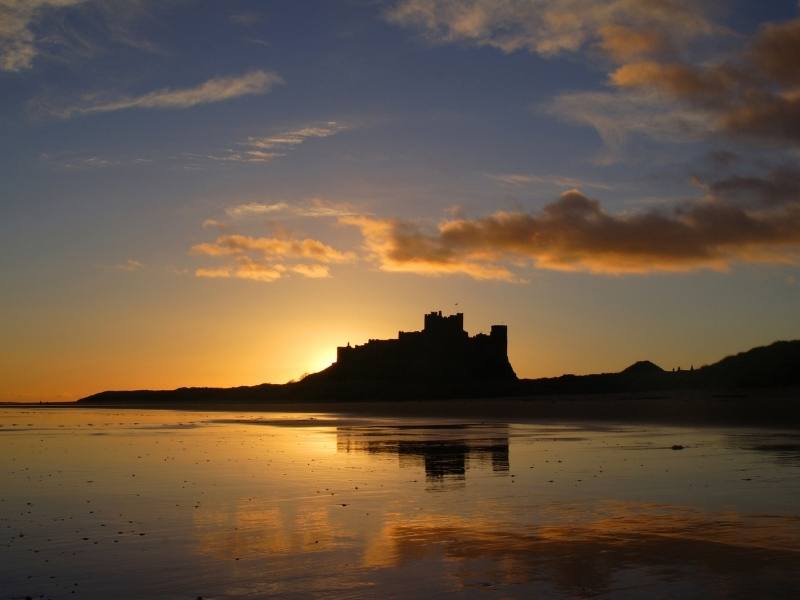 Bamburgh was once the capital of the 7th century Kingdom of Northumbria and is overlooked today by the magnificent 11th century Norman castle.
Home to Lord and Lady Armstrong the castle is also open to the public to explore.
Do you know the story of Grace Darling? You can find out about this 19th-century heroine and how she saved the lives of 9 shipwrecked crew members off the Farne island in 1838 in the Grace Darling Museum. Afterwards, visit St Aiden's Church where she was laid to rest.
If you enjoy walking pick up the Northumberland Coastal Path inland to Belford or south to Seahouses or Beadnell.
Tip – Visit Bamburgh in December to enjoy the Christmas lights and nativity.
1 bedroom coastal cottage with garden, barbecue facilities, free WiFi and free private parking.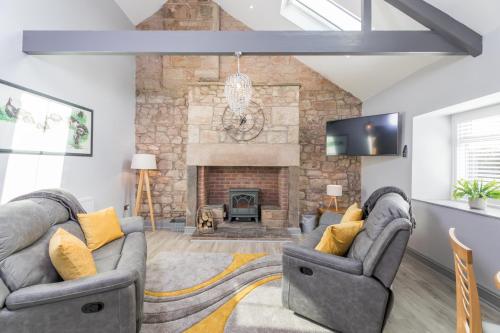 Great location, spotlessly clean, peaceful and excellent facilities.
2 bedroom pet friendly cottage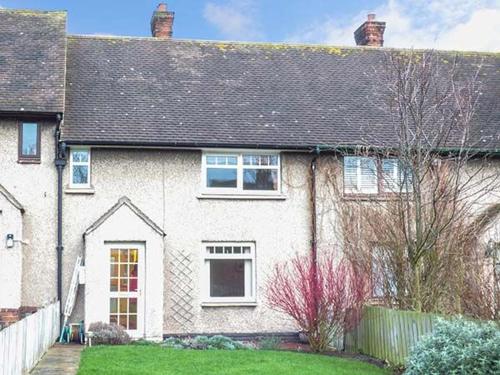 Where to eat in Bamburgh
The Potted Lobster – Classic seafood in a cosy setting.
The Bamburgh Castle Inn – Award-winning traditional pub.
Copper Kettle Tearoom – light meals, sandwiches, cakes and scones.
Wydenwell – Ice cream, cakes and coffee.
Holy Island of Lindisfarne – for walkers, history, nature, birdwatching & wildlife.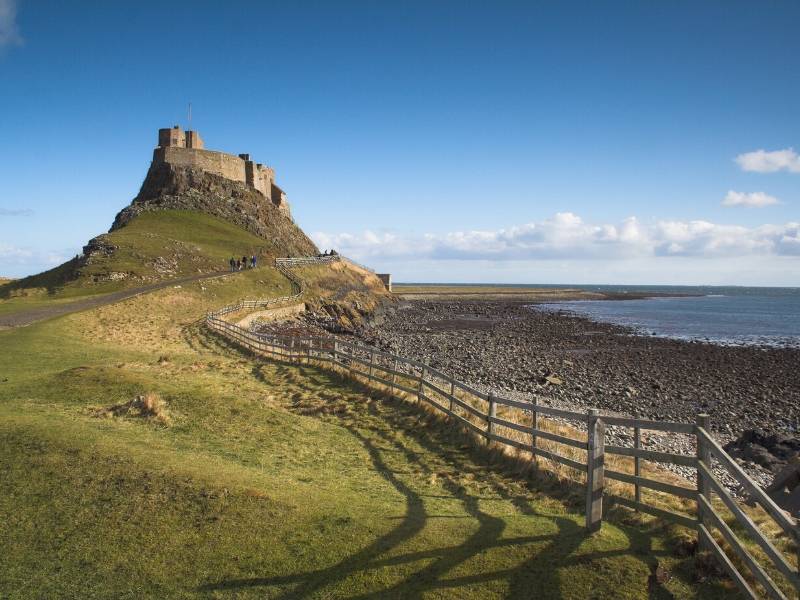 This tidal island off the coast of Northumberland is rich in history. Explore the priory and museum to learn about the Holy Island of Lindisfarne's connections with St Cuthbert and the Lindisfarne Gospels.
Explore Lindisfarne Castle and Gertrude Jekyll's historic garden and enjoy spectacular views of Bamburgh Castle and the Farne Islands in the distance.
The Pilgrim's Way to Holy Island is a popular walk for those wanting to follow thousands of pilgrims who over the centuries who have crossed to the island on foot. Read this comprehensive guide to the Pilgrim's Way which tells you how to do this walk safely.
Although there is limited availability for cottage stays on the island itself. The properties below are all located close to Lindisfarne.
Need to know – Always check the safe crossing times before planning your visit to the island. Lindisfarne is only accessible at low tide and the tides come in quickly so ONLY cross when it is safe to do so.
2 bedroom pet friendly cottage with garden
2 bedroom property – dog friendly (1 dog) free of charge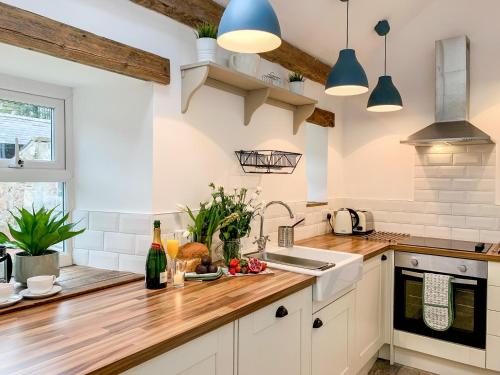 1 bedroom self-catering accommodation, garden area, sun-room.
Plan your visit to Northumberland
Find more inspiration for your travels in my England Travel Guide which includes information about what to see, where to stay, how to get around, travel tips, recommended reading and more to make the most of your trip.