Beautiful beaches, rural landscapes, pretty seaside villages, historic castles and Roman ruins make Northumberland a fabulous place to visit. But choosing the right location for your stay can be tricky! Find the perfect place in our guide to the best Northumberland towns and villages with accommodation options for every budget.
Are you planning a trip to Northumberland and struggling to choose the best place to stay? We have you covered! In this article discover the pick of beautiful seaside towns and villages along the Northumberland Coast (Area of Outstanding Natural Beauty) and countryside in the North East of England
Beaches, castles, stunning countryside, fishing villages, coastal drives and walks plus museums, landmarks, sights and attractions for all the family make Northumberland the perfect UK staycation destination or hidden gem for visitors from abroad.
Find out about each destination plus popular attractions in the surrounding area to help you decide which are the best places to stay in Northumberland for your travel style and needs.
We have chosen the best accommodation options including favourite coastal cottages, boutique hotels, B&Bs, luxury hotels, country house hotels and more for a range of budgets.
Where to stay in Northumberland – Quick picks
🏄 Amble – best for watersports
🦀 Craster – best for kippers & seafood
🏖 Beadnall – best for sandy beaches & walkers
🐟 Seahouses – best for fish and chips, boats to the Farne Islands
🏰 Bamburgh – best for history lovers
🏝 Lindisfarne – best for beautiful views, history and an island getaway
⭐️ Alnwick – best for book lovers, fans of Harry Potter and history
🚴 Berwick– best for town lovers, cyclists & history
👑 Hexham – best for Hadrian's Wall
🌌 Rothbury – best for outdoor activities & dark skies
Best places to stay in Northumberland
Amble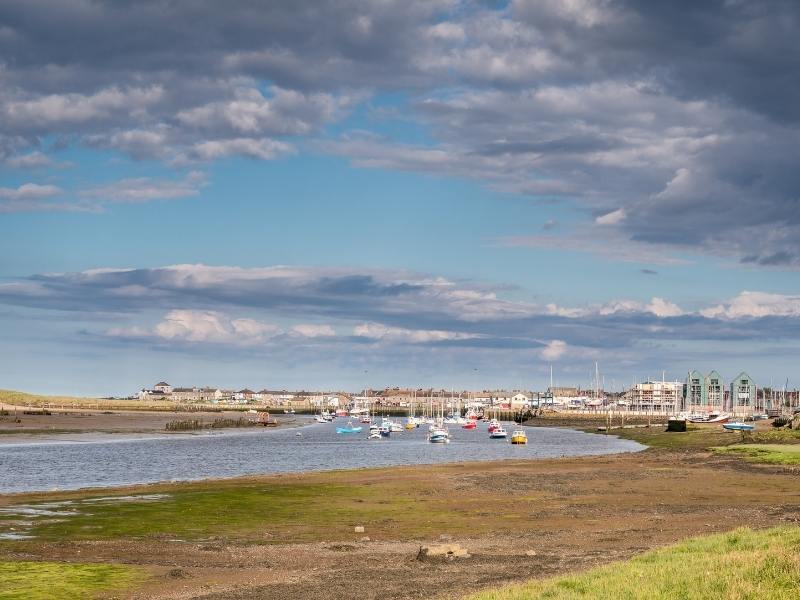 Located at the mouth of the River Coquet, Amble is a charming harbour town along Northumberland's coastline. It's known for its splendid coastal views and nearby lovely sandy beaches that are lined with colourful beach huts.
There's a good selection of places to stay in Amble, ranging from homey B&Bs to self-catering holiday homes. Seafood lovers will be delighted with the many eateries focusing on delectable fresh catches. You'll find welcoming pubs where you can unwind after a busy day.
A haven for watersports, you can enjoy kayaking, canoeing, surfing, and sailing in the waters that surround the town. Keen anglers will be pleased too with the excellent fishing opportunities. Stroll around the harbour and marina to see boats of all sizes bobbing on the gentle waves.
Take a boat trip to the nearby Coquet Island to see an abundance of birds and to spot seals swimming in the waters and basking on the rocks. Puffin-spotting trips are also popular.
Other local attractions include the quaint St. Cuthbert's Church and Castlemania Indoor Adventure Play, perfect for keeping little ones happy.
Holiday home with free WiFi and free private parking.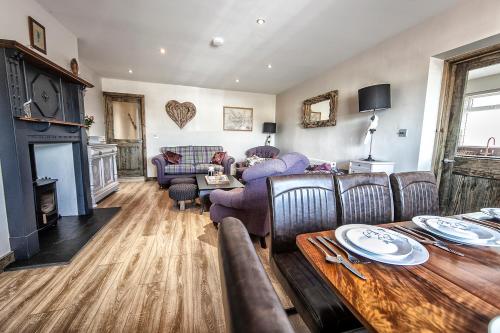 Spacious, comfortable and very well equipped holiday home.
Hostel accommodation with family rooms
Craster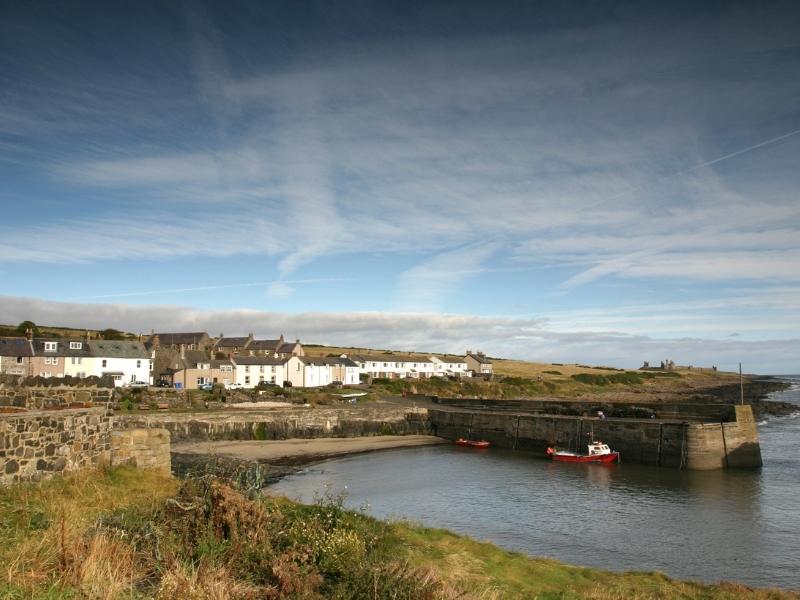 Located eight miles from Alnwick, Craster is a lovely fishing village with a regal claim to fame and one of the best places to stay in Northumberland.
At the start of the 20th century, the North Sea was teeming with herring. Once gutted, pickled, and smoked, the resulting kippers are said to have been a firm favourite with the royal family!
Visit the century-old L. Robson & Sons (the village's only remaining smokehouse) to learn more about traditional methods and pick up some kippers to try at home. There's an on-site restaurant too if you just can't wait to sink your teeth in.
Walk along the rocky coastline and see fishermen at sea in their boats, then pop into one of the local restaurants to savour fresh seafood.
Visit the nearby Dunstanburgh Castle, accessible by walking around a mile and a half along the coast from the village. Once a mighty fortress that played an active role during the War of the Roses, today it stands as a brooding and dramatic ruin on the craggy coastline. (Admission is free for members of both English Heritage and National Trust).
A golf course now sits in the shadow of the magnificent remains, and the area is known for its great bird-watching opportunities.
Stroll through the gardens of Howick Hall, admire coastal-inspired works in the Mike Oxley Gallery, let kids cut loose in the play areas, and spot diverse flora and fauna in the Arnold Memorial Nature Reserve.
1 bedroom holiday home with garden and free parking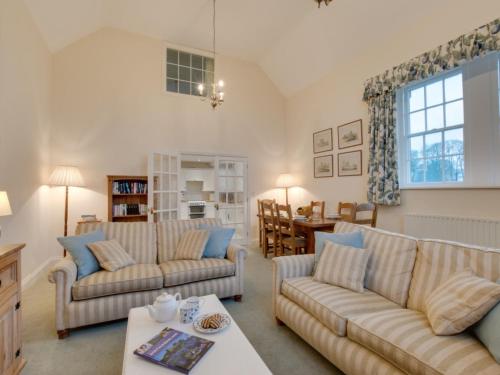 Holiday home with patio and sea views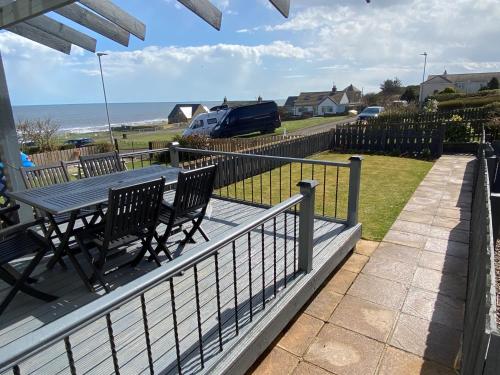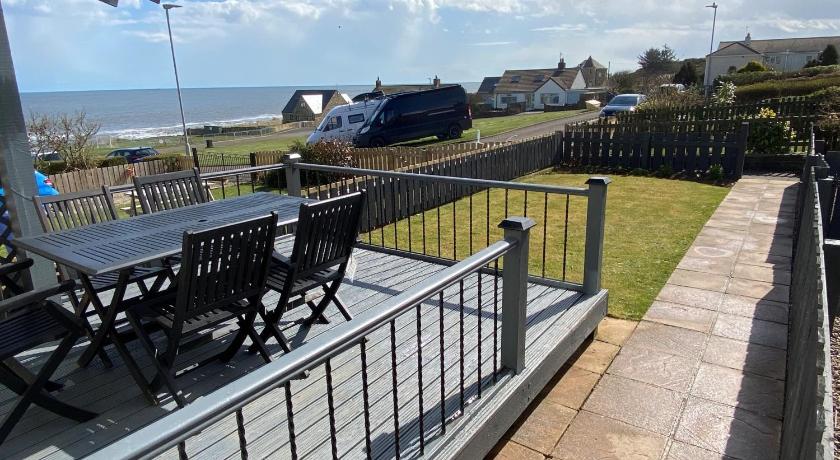 One bedroom property with sea views and a secluded private deck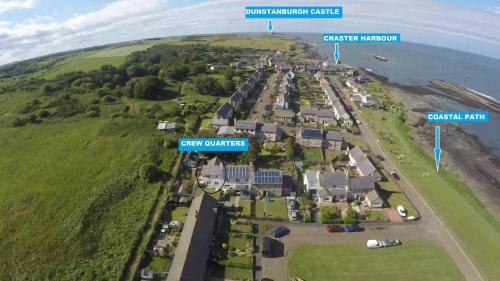 Beadnall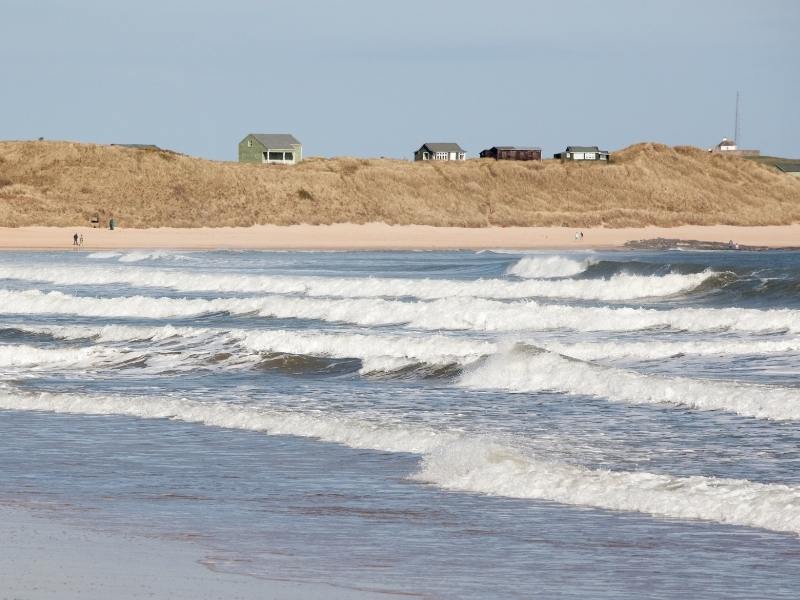 Just south of Bamburgh and part of the scenic Northumberland Coast Area of Outstanding Natural Beauty, the village of Beadnell enjoys a terrific position between the beautiful dune-lined beach and lush rolling fields.
Relax on the sandy beach, watching colourful fishing boats in the waters and terns flying overhead. Explore the rugged dunes and try your hand at water activities like kayaking, sailing, snorkelling, jet-skiing, kiteboarding, scuba diving, and surfing.
The miles of nearby trails make it a fab base for walkers, and local attractions include the Church of St. Ebba and the historic Beadnell Lime Kilns. You can also hop on a boat for a trip to the nearby Farne Islands.
One of the most popular vacation spots along the Northumbrian coastline, Beadnell boasts a great array of accommodation, ranging from grand hotels and intimate B&Bs to campsites and holiday homes. You'll find a good selection of places to eat and drink too.
2 bedroom cottage with parking, wifi. Pet friendly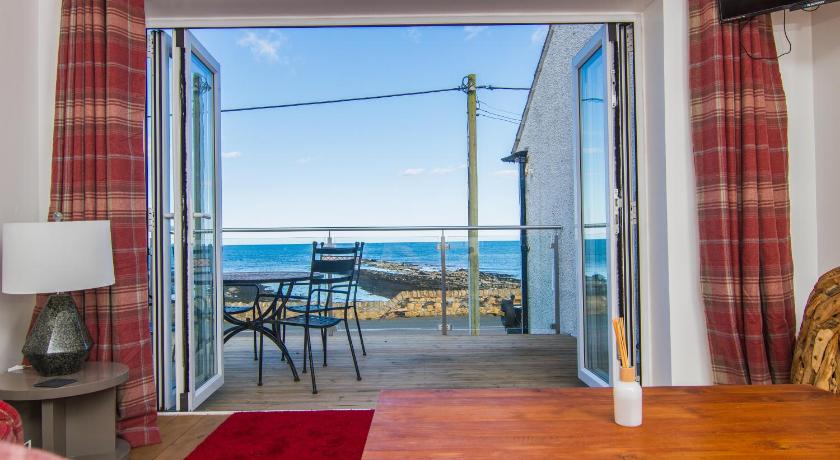 3 bedroom holiday home a short stroll from Beadnell Bay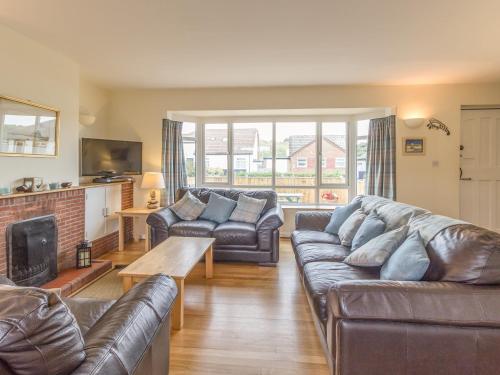 3 bedroom spacious cottage – pet friendly
Seahouses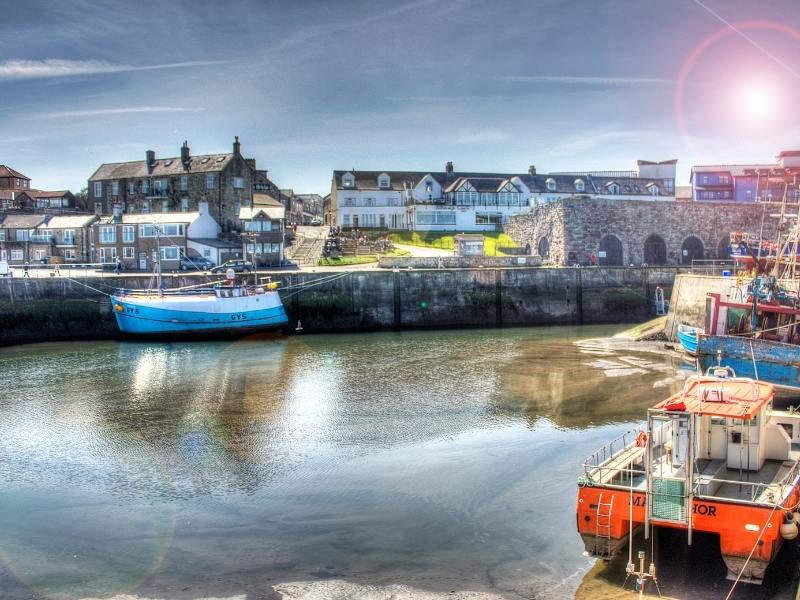 Between Bamburgh and Beadnell, the large village of Seahouses lies within the Northumberland Coast Area of Outstanding Natural Beauty.
Head to the harbour to catch boat trips to the nearby islands; Seahouses is known as the Gateway to the Farne Islands. Look out for diverse wildlife on your excursions, with the islands and surrounding waters home to dolphins, seals, puffins, and other seabird species. You can also arrange scuba diving trips to explore the underwater world.
Learn about local heroine, Grace Darling. The fearless woman, along with her lighthouse-keeper father, took to the raging waters to survive shipwrecked passengers from the ill-fated Forfarshire. Her bravery was celebrated, and the local lifeboat is still named in her honour.
The course of the former railway line is a popular walking route and guided village walks are available too.
Home to a working fishing port, it's no surprise to learn that many eateries dish up fresh and tasty seafood.
Beautiful 3 bedroom cottage with sea views and seconds from the harbour
Dog-friendly 3 bedroom cottage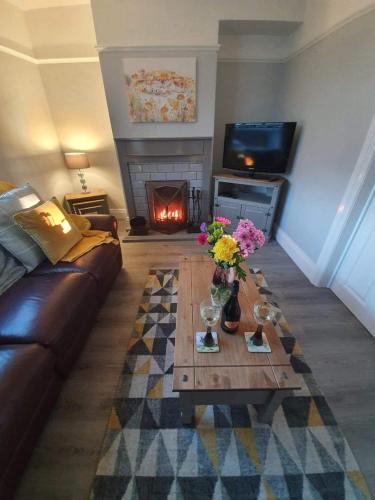 Beautifully furnished and decorated cottage in a central location
Bamburgh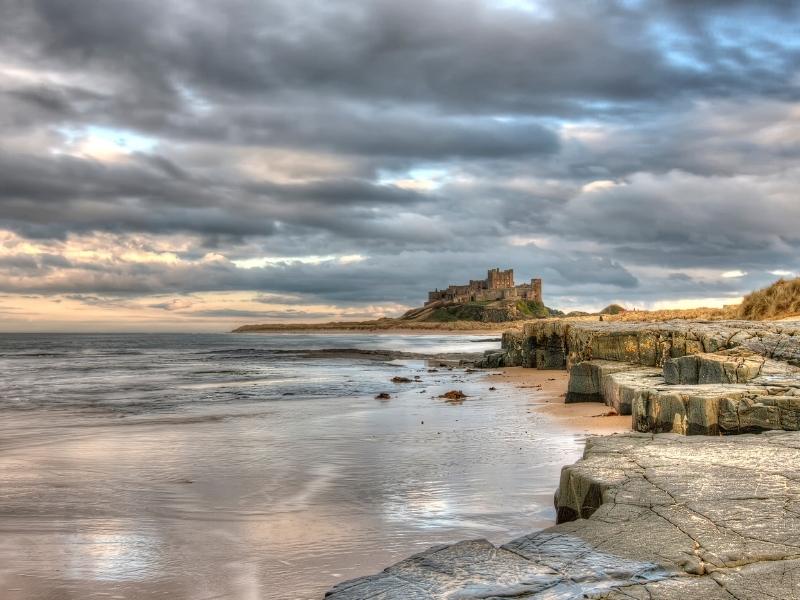 Less than 30 miles from the border between England and Scotland, the coastal village of Bamburgh may be pretty small, but it's positively bursting with cool attractions and activities.
It draws many visitors every year, keen to experience the gorgeous stretch of white sandy beach, picturesque coastline, good walking trails, and undulating sand dunes.
There are stunning views of the imposing castle around every corner. Of course, actually visiting the mighty Bamburgh Castle is also a highlight.
One of the most striking coastal fortresses in all of England, Bamburgh Castle looks over the village from its 150-foot vantage point and has a history that goes back some 1,400 years. Cannons still point out to the ocean from the towering walls and you'll find treasures galore inside the impressive staterooms. The opulent King's Hall is sure to dazzle you.
Don't miss visiting the Grace Darling Museum too, dedicated to a woman who braved the waters to help rescue stranded people who had been shipwrecked.
Golf enthusiasts can tee off at the local course, and the area also offers horse riding and cycling. The restaurants and cosy bars are perfect for relaxing evenings.
Very comfortable and spacious apartment in an ideal location
Features a brasserie restaurant, free Wi-Fi and elegant en suite rooms
3 bedroom holiday home with private parking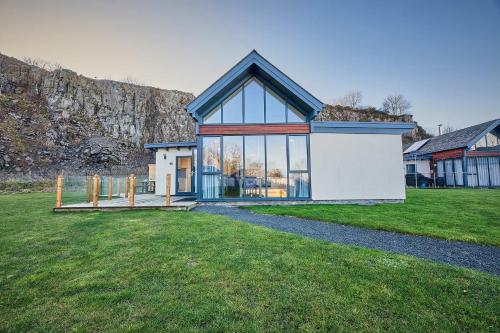 Holy Island of Lindisfarne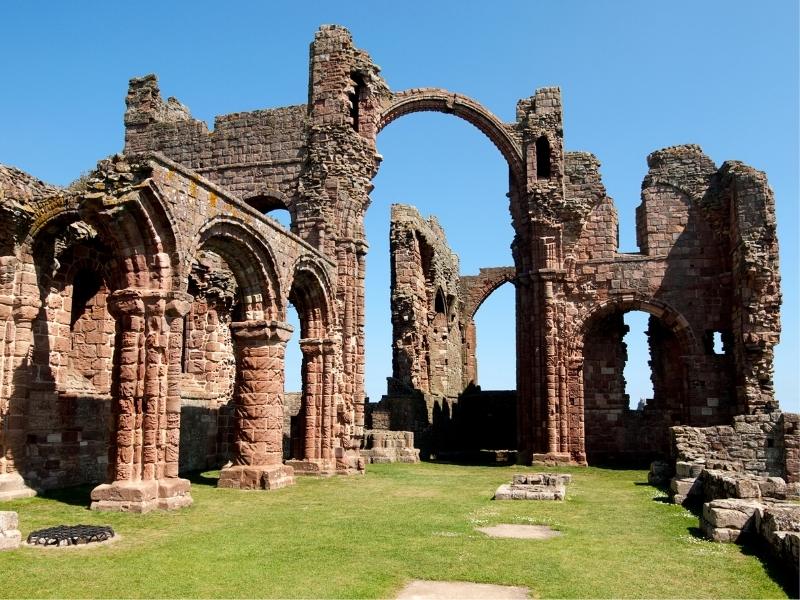 Known officially as the Holy Island of Lindisfarne, you may hear the Northumbrian island also referred to as either Holy Island or Lindisfarne; they're all the same place.
The tidal island can be accessed across the causeway during low tide. You can drive across or walk along the ancient route known as the Pilgrims' Way. At other times, the island is completely cut off from the mainland.
The island's history dates back to the 6th century AD when a monastery was founded there by an Irish monk called St. Aidan. It was once a significant site for Celtic Christianity.
The island boasts dramatic landscapes and atmospheric ruins. You can also look back towards the mainland to admire spectacular views of the coastline. Brilliant viewing points include Emanual Head, the Lookout, the Harbour, and the volcanic headland of Nessand Rocks.
Take time to wander through the medieval ruins of Lindisfarne Priory and explore the 16th-century Lindisfarne Castle. The castle's walled garden is well worth visiting too. The Gertrude Jekyll Garden is full of vibrant blooms in the warmer summer months.
See Saxon remnants at the peaceful St. Mary's Church, sample traditional island mead at St. Aidan's Winery, and learn more about the island's long and interesting past at the Heritage Centre.
Hit up the island's tranquil beaches to soak up some rays away from the crowds and spot an abundance of interesting nature in the dunes and around Lindisfarne National Nature Reserve. In the summer, you may even spot seals.
With more time, you can also walk across to the serene St. Cuthbert's Island / Hobthrush Island for more history and nature viewing. Do note that it is only accessible during low tide.
There are a few B&Bs and small guesthouses on the island if you want to experience the sights after the day-tripping crowds have left.
2 bedroom pet friendly cottage with garden
2 bedroom property – dog friendly (1 dog) free of charge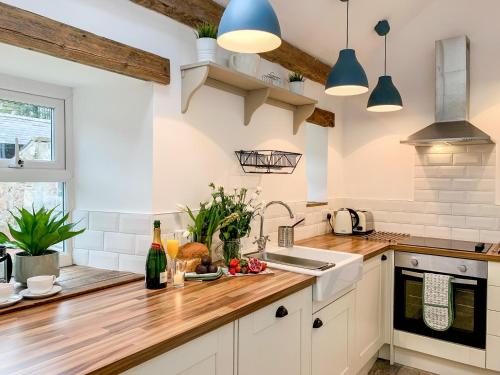 1 bedroom self-catering accommodation, garden area, sun-room.
Alnwick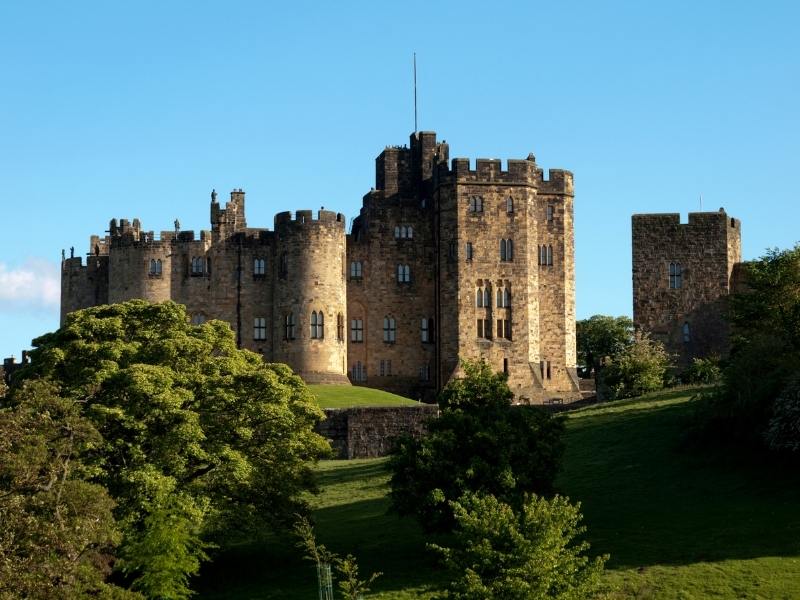 Set inland from the coast and within easy reach of Northumberland National Park, Alnwick sits in one of England's remotest areas.
Alnwick Castle is a grand and impressive must-see when in town. Home of the Duke and Duchess of Northumberland, the castle has been in the same family since the 1200s. It has seen many changes over the years, and visitors can explore most parts of the magnificent building.
Inside, there are plenty of priceless artworks and antiques to ogle. Outside, the sublime Alnwick Gardens are filled with even more beauty, including lovely landscaped grounds, tinkling water features, sculptures, flower beds, a labyrinth, a deadly poison garden, and one of the biggest treehouses around the globe.
Claim to fame: You might recognise Alnwick Castle from the big screen—it was used for Hogwarts in the first and second Harry Potter movies!
Alnwick is definitely a terrific Northumberland base for history lovers. Visit the Bailiffgate Museum, housed in a former Gothic church, for more insights into the town. See sheep, cattle, and deer in the expansive Hulne Park, gaze up at the attractive Brizlee Tower and visit the ruins of Hulne Priory.
If all the adventures leave you in need of a little TLC, there are a couple of top-quality spas in town too.
Read more in our guide to things to do in Alnwick
Pet-friendly accommodation in a great location – good Bistro
Restaurant, allergy-free rooms, free WiFi throughout the property and a bar.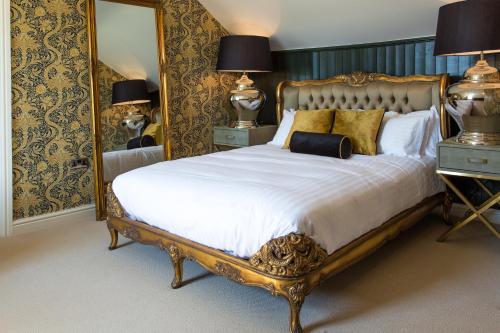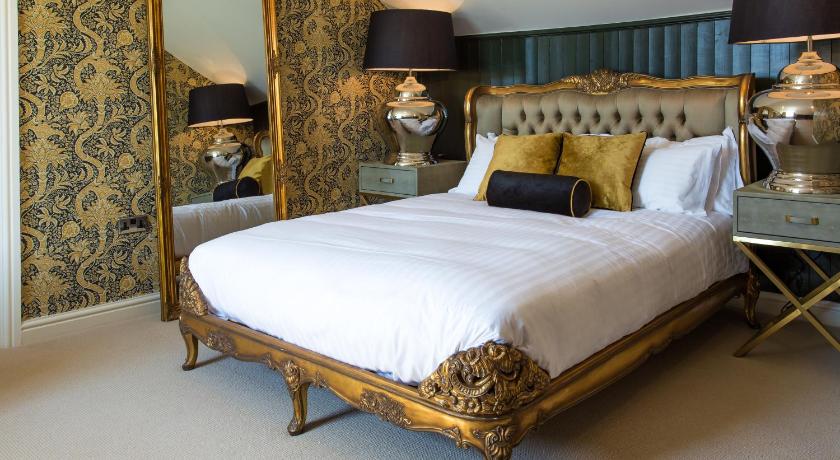 300-year-old coaching inn with restaurant's decor was salvaged from the Titanic's sister ship
Berwick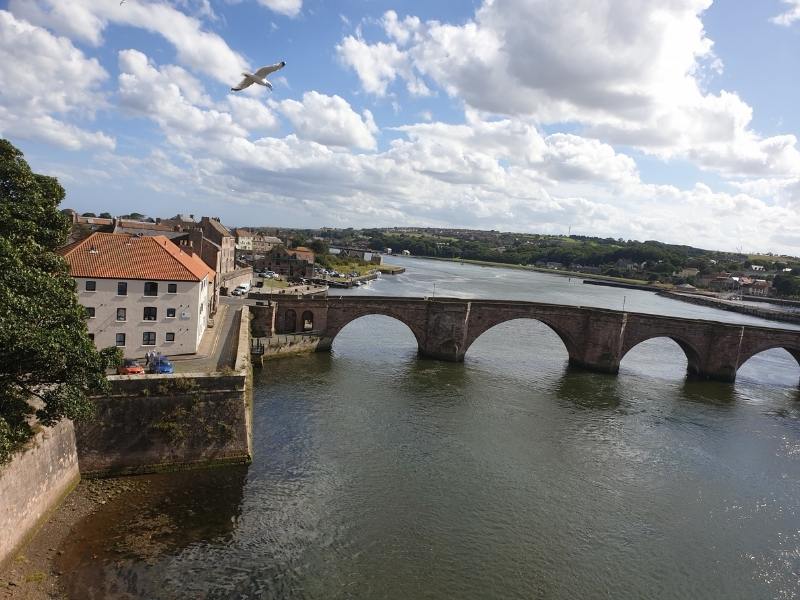 England's northernmost town and Northumberland's last stop before Scotland, Berwick Upon Tweed has been ruled by both England and Scotland throughout history.
A real gem of a border town, narrow cobbled streets snake through its heart, encircled by the sturdy Elizabethan town walls.
There are tons of things to do for people of all ages. Whether you're looking for a fantastic destination for a fun-filled family vacation or the perfect place for a romantic getaway, you'll find plenty to make you smile in Berwick.
Berwick Museum and Art Gallery is the ideal starting point, where you can learn more about the town's illustrious past. Don't miss visiting the Barracks and Main Guard if you're into military history.
Soak up the views and ambience as you explore the ruins of Berwick Castle, which overlooks the swirling waters of the North Sea. Step back in time with a stroll around the town walls. Snap pretty pictures of the arched Royal Border Bridge and the red-and-white Berwick Lighthouse.
Pretty parks, such as Coronation Park and the hilly Castle Vale Park, and sandy shores like Spittal Beach are great for some relaxing downtime. Alternatively, get active in the great outdoors with cycling, hiking, and horse riding. The Swan Centre for Leisure is often a hit with kids, where they can splash about in the pool.
You can check into all types of accommodation, from hotels and guesthouses to vacation lets and campsites.
Accommodation with garden views, free WiFi and free private parking.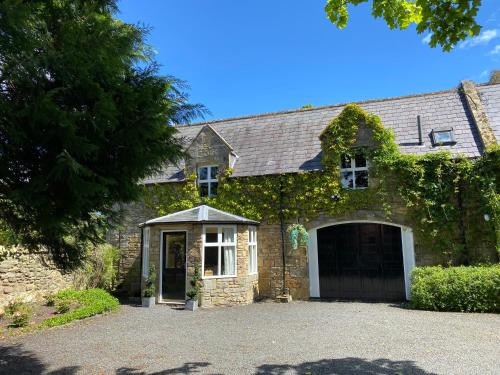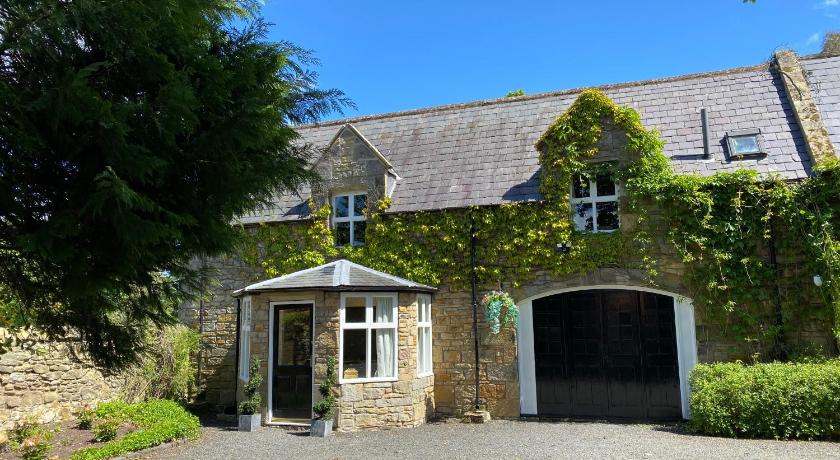 Great location, good breakfast and large rooms.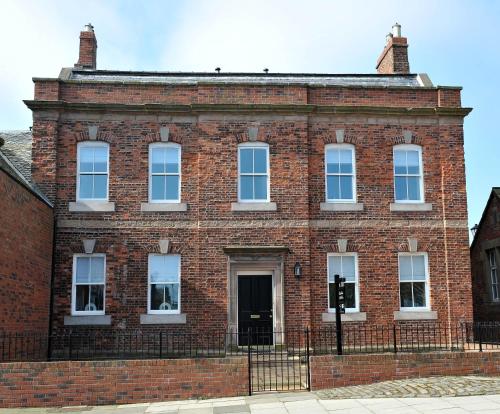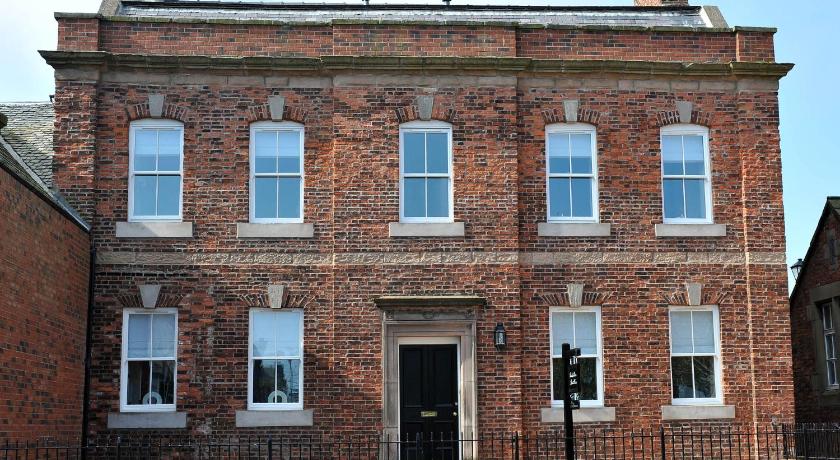 Amenities include a restaurant, a bar, a shared lounge and free WiF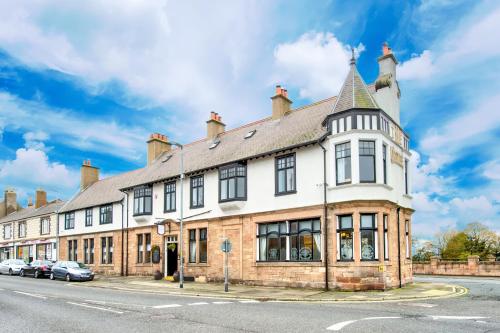 Hexham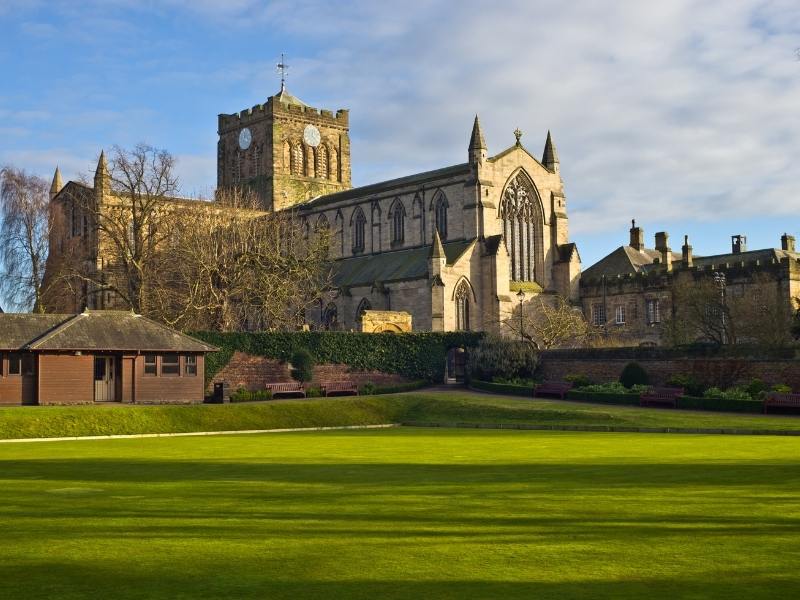 Hexham enjoys a terrific location between Northumberland National Park and the North Pennines Area of Outstanding Natural Beauty. Check out the elegant Battlesteads Hotel if you're looking for a luxurious stay.
If you're interested in visiting historic sites from the famous Hadrian's Wall, you're in luck! Hexham offers easy access to a number of fascinating Roman sites, including the excavated remains of Vindolanda Roman Fort and Village, Housesteads Fort, where guides dress up in period attire, Procolitia Roman Fort, and Corbridge Roman Town.
Within the market town itself, you can dive back in time at Hexham Old Gaol, a prison from the 14th century that now houses a fascinating museum. It was England's first purpose-built prison and was once home to many nefarious characters.
The glorious Hexham Abbey is another top spot, originally built in the 12th century and rebuilt in the 1530s. You can even descend into the gloomy depths of the original spooky crypt.
Admire art in the Victorian-era Queen's Hall Arts Centre, pause to smell the roses in Sele Park, play a round or two at Tynedale or Hexham Golf Clubs, stroll alongside the River Tyne, and peruse the diverse goods at the Tuesday Shambles Market.
Located in the heart of the market town of Hexham, less than 10 minutes' walk to the rail station.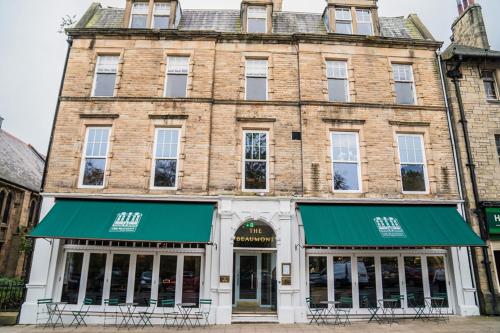 The hotel features an indoor pool, restaurant, fitness centre, a bar and garden.
En-suite bathrooms and a flat-screen TV plus full English breakfast
Rothbury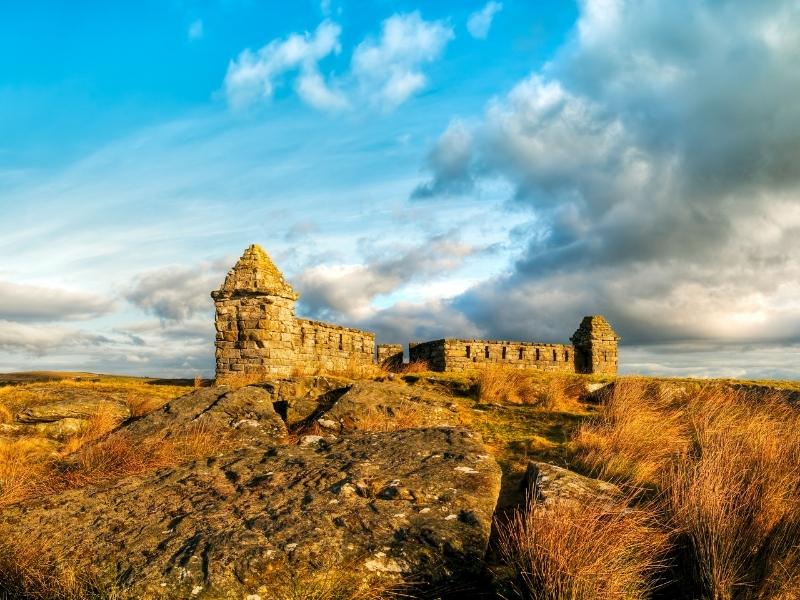 Located on the eastern fringes of Northumberland National Park, Rothbury is in the wiper Morpeth (county town) area. A fabulous destination for nature lovers and fans of the great outdoors, you can spend many action-packed days exploring the natural gems on your doorstep. Hike and bike around magical destinations like the Coquet Valley and the Simonside Hills.
It's also less than an hour's drive to reach the Cheviot Hills (also sometimes referred to as simply the Cheviots), which straddle the border between England and Scotland.
Marvel at Cragside, a grand rural mansion operated by the National Trust and filled with interesting gadgets and gizmos. Appreciate creativity at Coquetdale Art Gallery, perfect your swing at Rothbury Golf Club, and experience the hub of local life with a walk along High Street.
B&B is set in a peaceful location in a small hamlet nestled between the Cheviots and the Simonside hills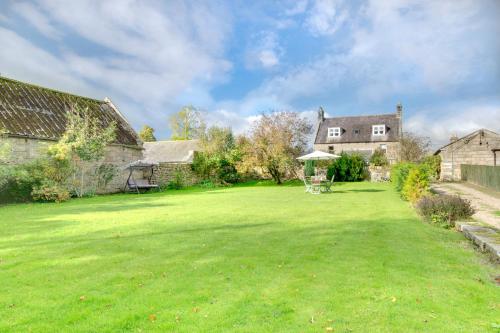 Bed and breakfast accommodation with private bathroom located near walking and biking routes
Shared lounge, free private parking, a garden and a terrace.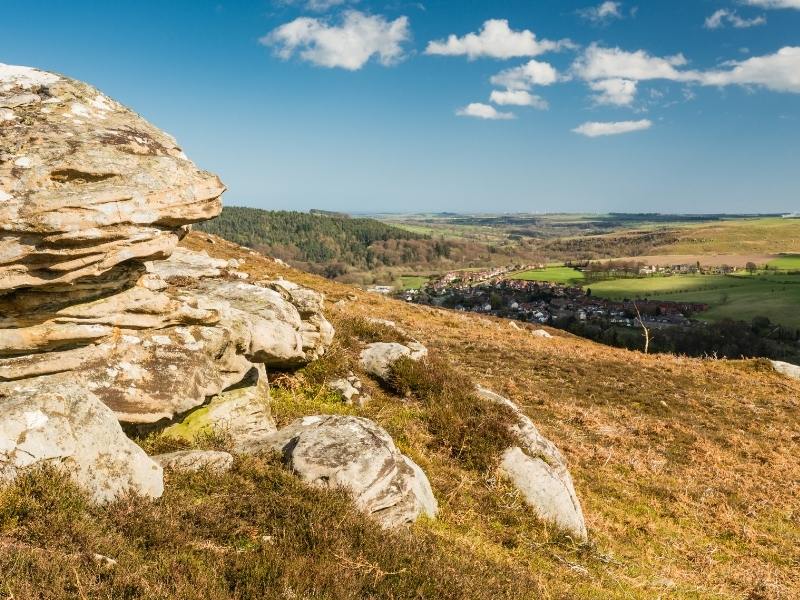 Resources to help you plan your visit to Northumberland & beyond
We have more guides to the various regions of England below (plus for Scotland too!)