The beautiful town of Alnwick is located in Northumberland on England's North East coast. If you are planning to visit while staying in the area (or perhaps after driving the Northumberland Coastal Route or on a road trip from England to Scotland) you will find plenty of things to do in Alnwick.
In this guide to visiting the town, you will find essential information about the best things to do and see in Alnwick as well as in the surrounding county of Northumberland to help you plan your trip.
FAQs about where to stay plus information about how to get to Alnwick (by rail/bus and train) as well as the best day tours to the town are all included in this best guide to the beautiful Northumberland town of Alnwick.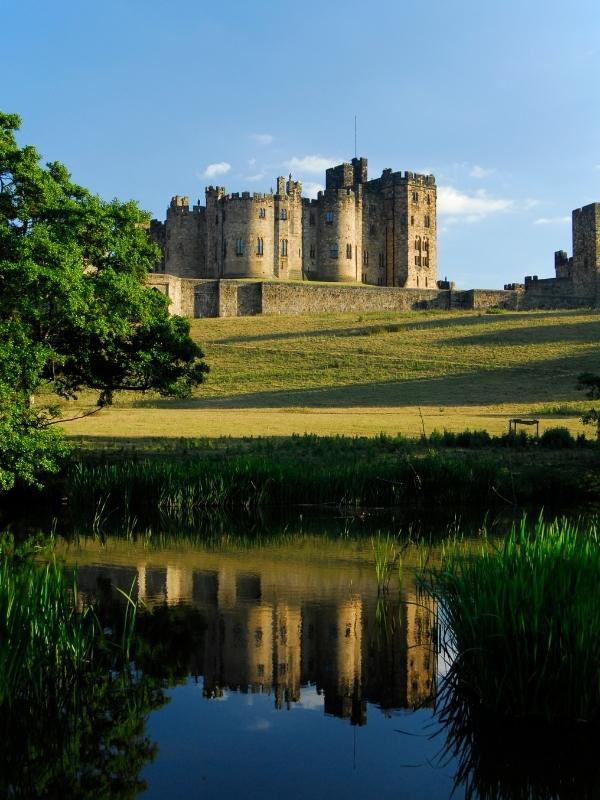 Best things to do in Alnwick
Alnwick Castle
No trip to Northumberland would be complete without a visit to Alnwick Castle. It's over 1,000 years old and is known for its rich history and glorious architecture.
Often called the "Windsor of the North," it's home of the Duke of Northumberland's family, making it the second largest occupied castle in England.
The oldest part was built in 1096 as a Norman fortress and it has undergone multiple expansions over the years. Between 1364-1366, Alnwick Castle was home to one of England's most famous knights, Harry "Hotspur" Percy, whose statue currently guards the castle's courtyard. The modern-day Percys live in a small portion of the castle, leaving the rest to be shared with visitors from all over the world.
Upon entering the grounds, don't be surprised if something seems a little familiar. The baileys and courtyards were used in the first two Harry Potter films to create the illusion of Hogwarts School of Witchcraft and Wizardry.
If you have little wizarding fans with you and need fun things to do at Alnwick Castle, sign up for some broomstick training. They'll provide the brooms, hats and the fun.
If you choose to tour the inside of the castle, you'll be treated to spectacular Italianate staterooms with art ranging from Titian to Turner. Visitors should be prepared for uneven walking surfaces like cobblestones, grass and gravel.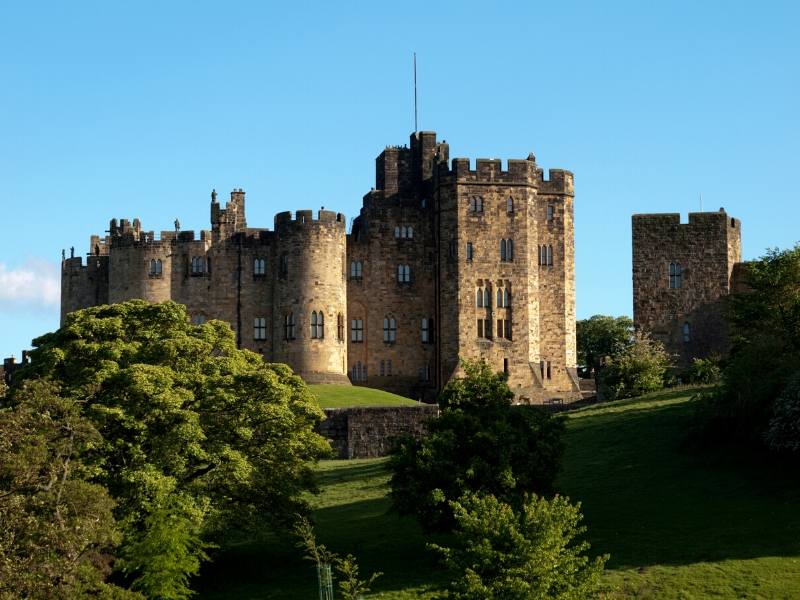 Alnwick Garden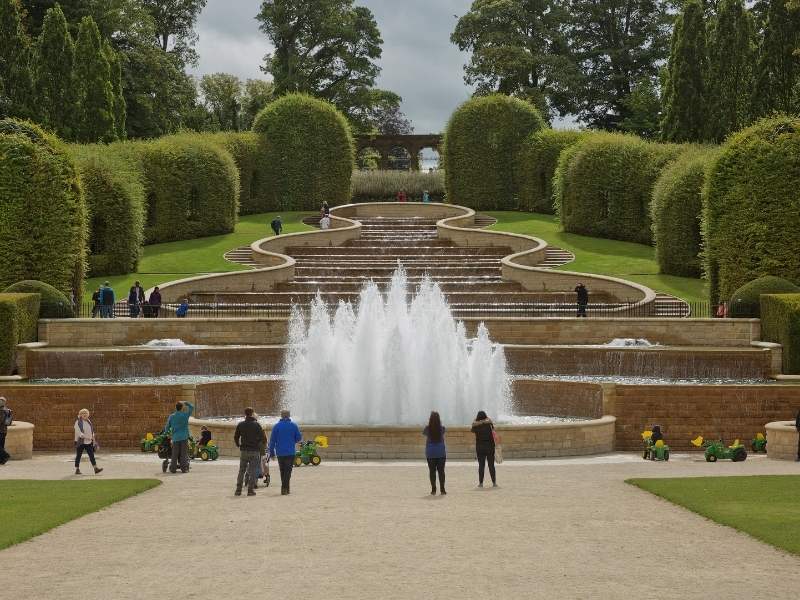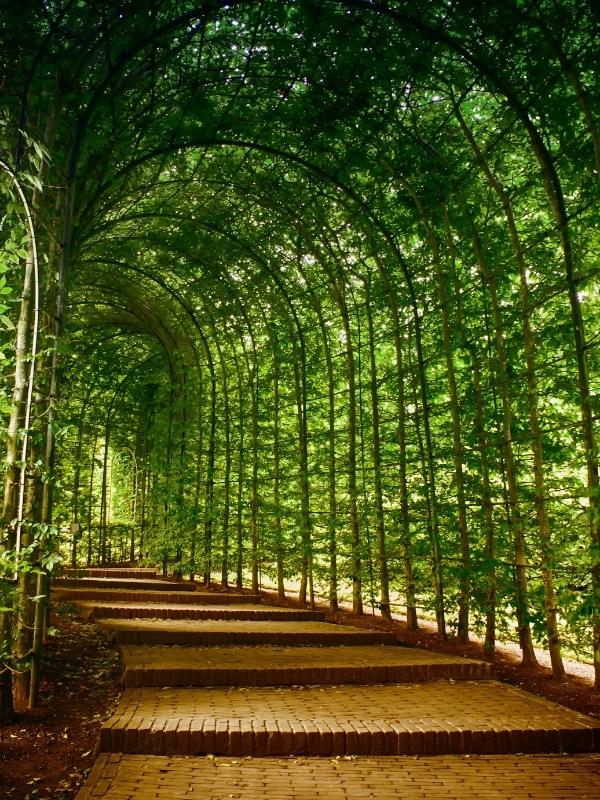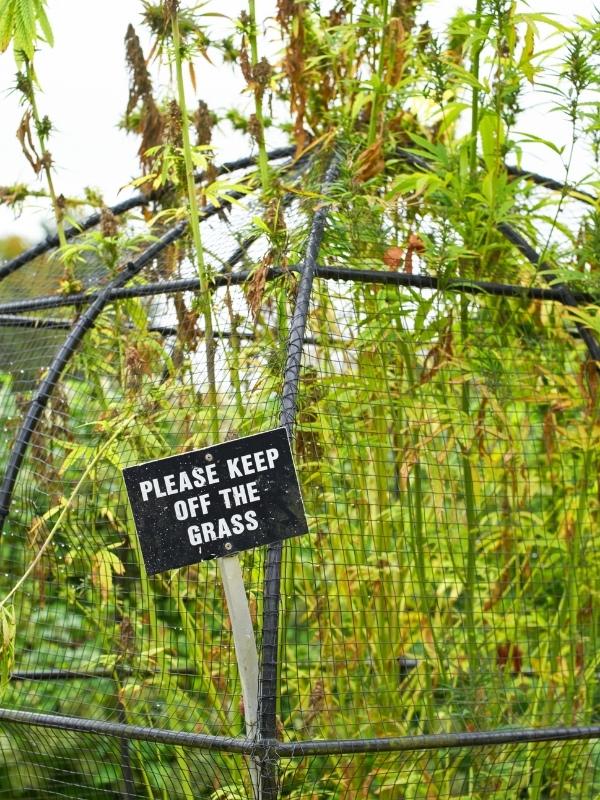 If you're visiting Alnwick Castle, you shouldn't miss seeing the magnificent Alnwick Garden.
In 1997, when Mrs Jane Percy suddenly found herself as the new Duchess of Northumberland, she decided she needed a pet project. Given that her newly acquired castle came with 42 acres of neglected, centuries-old grounds, it seemed reasonable that an epic renovation would be in order.
Mrs Percy hired the renowned Belgian landscapers Jacques and Peter Wirtz. Nearly 50 million pounds later, the Alnwick Garden is one of the loveliest and most whimsical places to go in Northumberland.
The central feature is the Grand Cascade — a breathtaking, multi-level cascading fountain. There are countless other water features to be found as well as over 4,000 plant varieties and seasonal blooms.
Don't forget the ornamental rose garden and cherry orchard. If you adore whimsy, you'll love the garden sculptures, serpent garden and towering bamboo labyrinth.
Ah, and what about the menacing little patch of earth hidden behind locked gates? For those who relish the darker things in life, the Poison Garden is a must-see.
On the lighter side, who doesn't love a giant treehouse? It's a whopping 560-square meter and has an amazing restaurant nestled up in the treetops. The timber-lined Treehouse Restaurant has twinkling lights and a cheerful fireplace, a perfect place to enjoy some contemporary fare after exploring the gardens.
Alnwick Poison Garden
Within the confines of Alnwick Garden, there is a smaller, rather ominous section partitioned off from everything else. The entrance is blocked by black iron gates bearing skull and crossbones and a dire warning — "These Plants Can Kill."
Welcome to what has been described as the world's deadliest garden. The Alnwick Poison Garden is home to more than 100 notorious plants that could dispatch countless unfortunate victims by taste, touch or even smell.
The garden was created in 2005 by Mrs Jane Percy, the Duchess of Northumberland. She thought it would be interesting to create something a little unique in an area that had last been used as a victory vegetable garden during WWII.
Inspired by the Medicis' infamous poison garden in Padua, Mrs Percy sought to recreate her own version on English soil. Don't be afraid to enter, however. Knowledgeable guides escort visitors throughout the garden and explain all that there is to know. You'll be amazed that the deadliest of plants are actually housed in cages.
The garden is kept locked and has 24-hour security in case someone hatches a macabre plan. So if you're a mystery author looking for inspiration, or if you've ever wondered what hemlock, foxglove or the deadly nightshade looked like, you'll finally get your answers.
This garden is one of the most popular spots when visiting Alnwick Castle and Gardens and in spite of its dark subject matter, it's appropriate for all ages.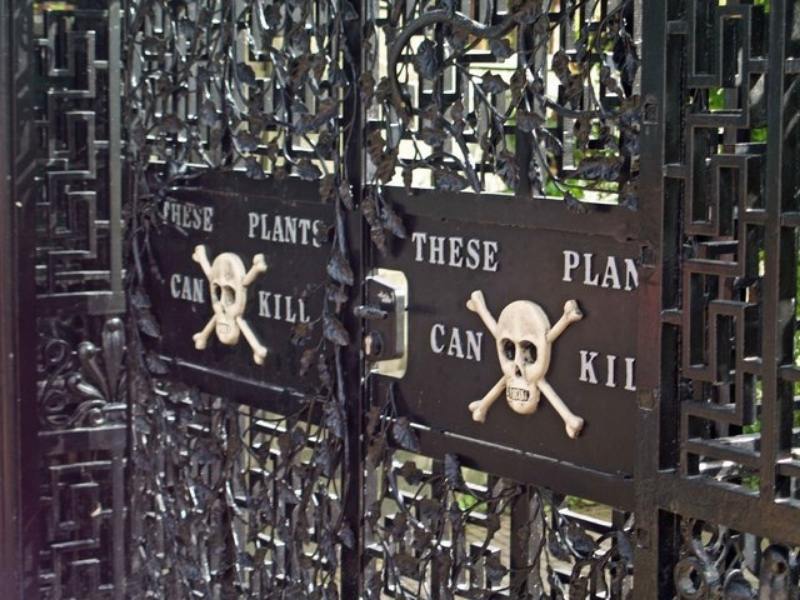 Barter Books
Barter Books is more than just a bookstore — it's a destination and one of the top things to do in Alnwick.
Set in an old Victorian railway station, it's the largest secondhand bookstore in Britain. Besides books, it features a lovely café with a crackling fireplace, a continuously running model train and an enormous mural of 33 significant literary figures.
Mary and Stuart Manley opened Barter Books in 1991 as a place where customers could trade their old books for new ones. You can still trade books there today and you'll have a lot to choose from. Rows and rows of a changing array of books are stacked high, representing just about every possible genre.
Barter Books has another claim to fame — it is the home of the iconic Keep Calm and Carry On poster. Back in 2000, in a box of old books purchased at an auction house, the Manley's discovered an old WWII British propaganda poster that had never officially been released to the public.
They adored it, had it framed and put it up in the shop. It was so popular with the customers, they had copies made to sell and the rest, as they say, is history.
Barter Books is open every day from 9:00 a.m. to 7:00 p.m.
White Swan Hotel (The RMS Olympic Dining Room)
If you're in the mood for a fine dining experience in a one of a kind historical setting, put on your Sunday best and head over to the White Swan Hotel.
A lovely 300-year-old coaching inn in the heart of Alnwick, the White Swan is internationally renowned for its Olympic Suite, home of the RMS Olympic Dining Room.
The Olympic, the Titanic's sister ship, took its final voyage in 1936. Shortly thereafter, it was dismantled and its pieces were auctioned off. It proved to be an irresistible opportunity for a savvy hotelier named Algenon Smart.
Given that the Olympic and Titanic shared the same craftsmen, he knew the history needed to be preserved and that parts of the ship could one day be repurposed.
From the ship's First Class Lounge, he purchased the ceiling, wood panelling, mirrors, stained glass windows, staircase and revolving door. When it was all finally reassembled in the White Swan's Olympic Suite, it became a nearly identical replica of a dining room from the Titanic.
Today, guests can pass through the doors and into history. Just like those ill-fated passengers from long ago, you can experience the height of seafaring luxury as you sit down to an elegant meal.
The seasonal menu offers a wide variety of options and is proud to feature only the very best local produce. Savouring a meal in the Olympic Dining Room is truly one of the more luxurious and historically poignant Alnwick tourist attractions.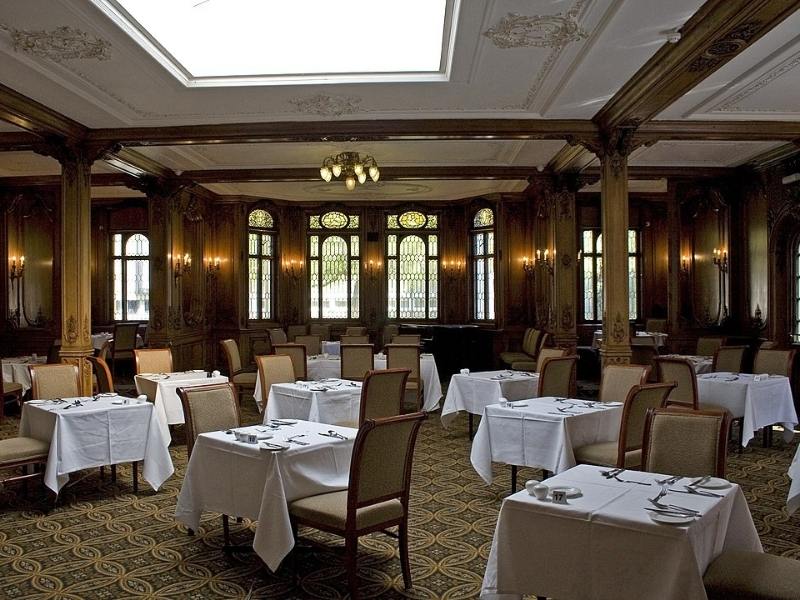 Bailiffgate Museum
If you're pondering what to do in Alnwick and you're the kind of person who loves to get a real sense of a town's history and culture, stop into the Bailiffgate Museum and Gallery.
It's located in the town's Castle Quarter, the oldest part of Alnwick, in a gothic revival building that was once St. Mary's Church. The museum emphasizes art, social history and textiles and is run by a cadre of well-informed volunteers.
Visitors will learn about the history of Alnwick's local trades and industries and even the 19th-century inter-village football match which helped define local culture. Take a gander at the Rothbury football from the late 19th century. It's the size of a handball and is stuffed with hay, so different from its modern-day counterparts.
The museum's first two floors house their permanent collection including a Davidson Bible and a hand-operated Albion press.
The museum's third floor is reserved for visiting exhibitions that change throughout the year. Check online to see what exhibitions will be on display during your visit.
The museum is one of the more family-friendly Alnwick things to do, so feel free to bring the little ones along. Plan to spend at least a few hours in order to see everything.
The museum is open Tuesday through Sunday.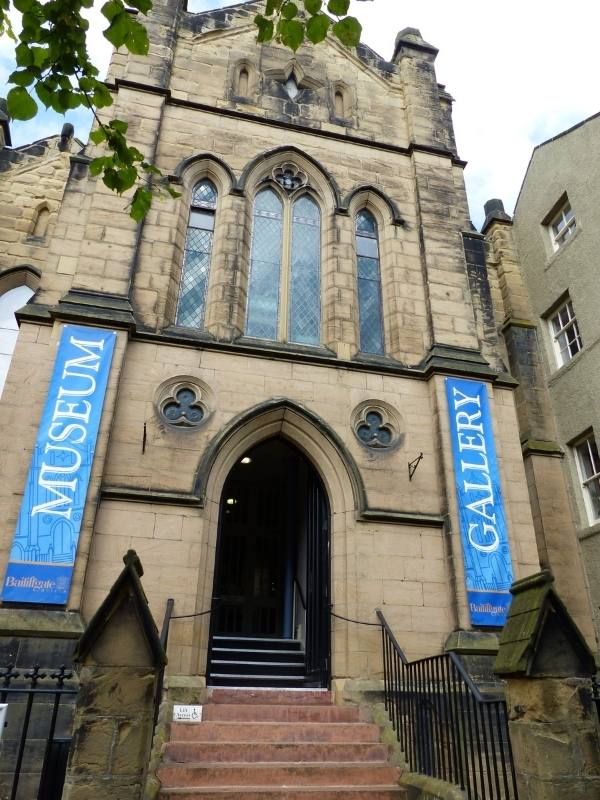 Hulne Park
Once exclusively used as the Percy family's hunting grounds, Hulne Park is the last of the three vast parks that were part of the Alnwick Castle estate.
Behind its famous walls are woods, moors and large fields of open grassland. In the 18th Century, the famous landscape architect Capability Brown was hired to remodel the park — a formidable task considering there are thousands of acres.
Today it is one of the most popular Alnwick attractions because of its many well-marked walking routes suitable for any level of fitness. One takes you up Brizlee Hill and has a lovely view of Brizlee Tower and the Cheviot Hills. Another path follows the River Aln to the Hulne Priory.
Hulne Park is still owned by the Percy family and has several residents living on site. Much of the park serves as a grazing area for sheep and highland cattle so no dogs are allowed. Leave the puppies at home and plan to spend at least some of your days out in Northumberland exploring Hulne Park.
It's open from 11:00 a.m. to sunset each day, and the entry and parking are both free. Because it is still privately owned, Hulne Park may close with little notice, so it is important to confirm online that it's open when you plan to visit.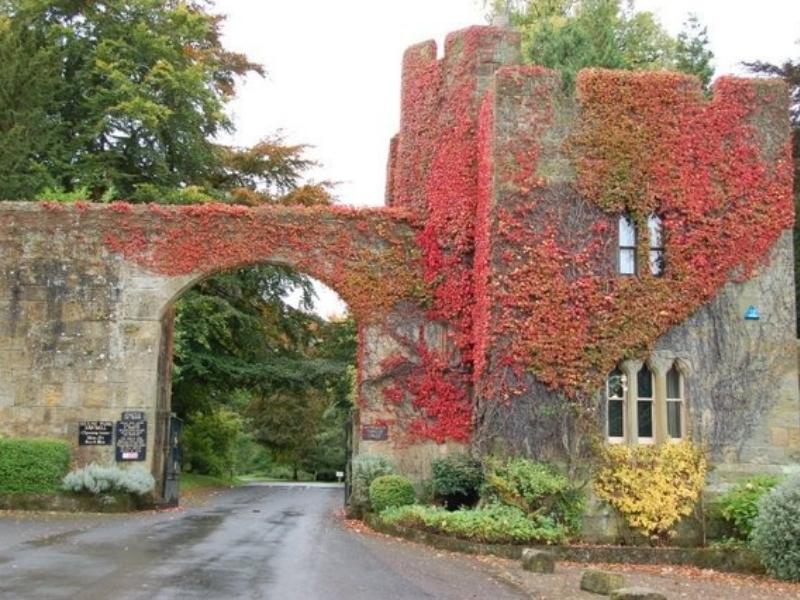 Places to visit near Alnwick
The Holy Island of Lindisfarne
It's mysterious, ancient and atmospheric. Only 18 miles from Alnwick, the Holy Island of Lindisfarne is the earliest site of Christianity in Britain.
In the 600s, a priory was established and then re-established by the Normans a few centuries later. Viking raids desecrated the site, eventually driving the monks away. If you're looking for things to do near Alnwick, you can explore the ruins of the 12th-century priory, take a walk on the beach or enjoy some bird watching.
Getting to Lindisfarne can be a challenge — it's a tidal island and is sometimes inaccessible. If travelling by car, you'll need to drive across a long causeway that is underwater at high tide.
If you'd prefer an old-school arrival, wait for a receding tide and use the Pilgrims Way — an ancient footpath marked with wooden poles. A walk along the Pilgrims Way following in the footsteps of long-gone saints is one of the most sublime things to do in Northumberland.
LEARN MORE – Guide to visiting the Holy Island of Lindisfarne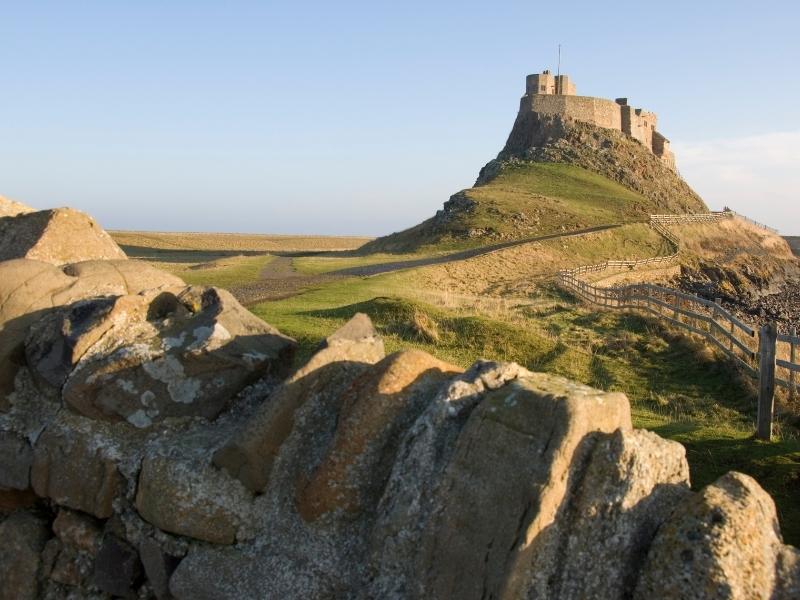 Seahouses
On the Northumberland Coast Area of Outstanding Natural Beauty, 12 miles from Alnwick, you'll find a charming little fishing village called Seahouses.
It's a perfect place for a day trip spent watching the fishing boats or gazing at the North Sea over its rocky coastline and sand dunes. For something fun, book a horseback riding trip along the coast.
You can also poke around in the shops or dine at any number of cosy little places to eat. How about visiting one of the UK's oldest smokehouses? Swallow Fish is tucked away on a back street but worth seeking out. They offer a variety of smoked and fresh seasonal fish and have a fascinating display of historical fishing memorabilia.
One of the most popular activities is to take a boat to the Farne Islands for a few hours of bird watching. Regardless, Seahouses is one of the most delightful places to visit in Northumberland.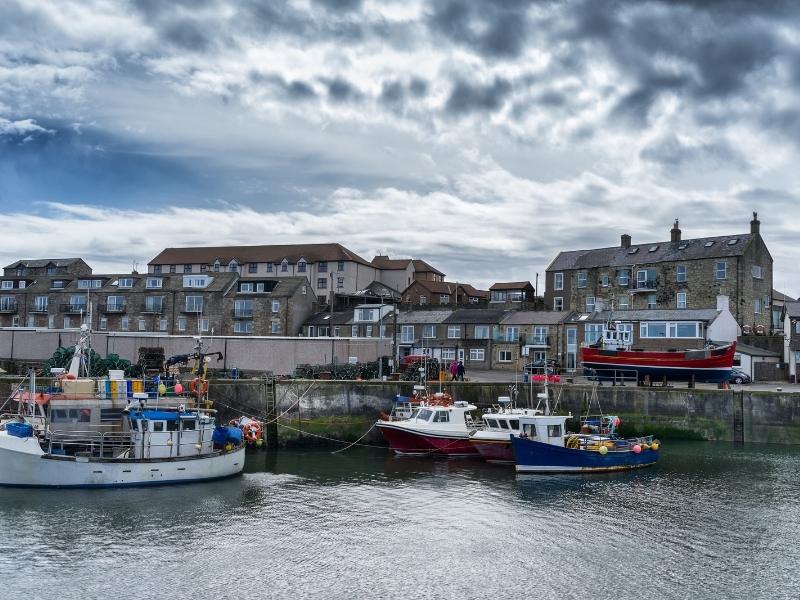 The Farne Islands
From Seahouses, hop on a boat for a 3-mile trip to the Farne Islands, one of Europe's most famous bird sanctuaries.
At least 290 different species have been spotted on its windswept rocks, so inhospitable to man but obviously perfect for seabirds. When it's breeding season, around 150,000 birds descend on this small archipelago, all squawking and vying for an ideal nesting position.
During the season, you may see oystercatchers, gulls, cormorants, kittiwake, razorbill, puffins and terns, among others. In addition to the birds, the Farne Islands are home to a large colony of grey seals who are known for basking lazily on the rocks. Make sure to bring your camera — you'll want to take plenty of pictures.
Weather permitting, the boats run year-round and are suitable for all ages. If you're a bird lover wondering what to do Alnwick, this avian paradise is only a 15-mile bus ride away.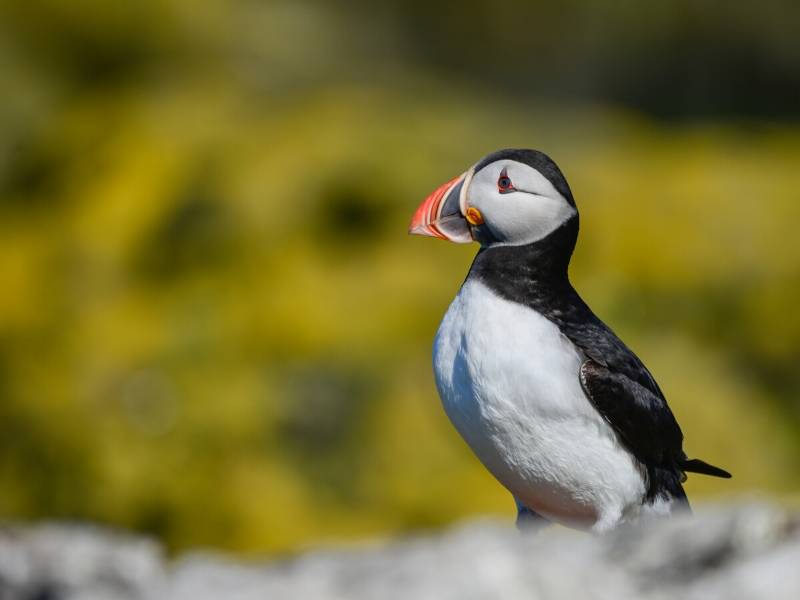 Bamburgh Castle
Bamburgh Castle is one of the most dramatic castles in Northumberland. Perched atop a windswept plateau of volcanic rock, it spans an immense nine acres.
Its history goes all the way back to the 400s when it was home to the Norse Kings of Northumbria. The keep was built in the 11th century by Henry II.
During the Wars of the Roses, Bamburgh Castle was besieged and became the first English castle to fall. Eventually, in the 19th century, it was restored by Lord Armstrong, one of the most powerful industrialists of his time.
Today, visitors will enjoy the historically rich architecture and the breathtaking views of the Farne Islands and Bamburgh village. Inside there are 14 elegantly appointed staterooms as well as the King's Hall with its stunning vaulted teak ceiling.
If you've run out of captivating places to visit in Alnwick, Bamburgh Castle is only 14 miles away and is accessible by train, bus, taxi or car.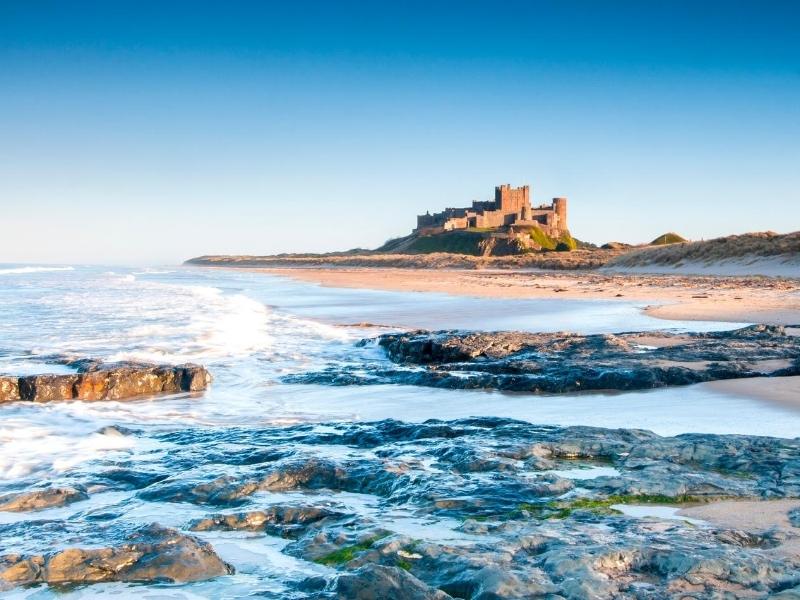 Dunstanburgh Castle
There's nothing like exploring the ruins of a 14th-century fortress to make a person reflect about life. You can do just that if you visit Dunstanburgh Castle or rather what's left of it.
The once-formidable structure is nothing more than a partial gatehouse keep and a few crumbling walls. Oh, and there may or may not be the ghost of Sir Guy the Seeker lingering throughout the ruins in search of a lost young maiden.
As Sir Guy would likely attest, the castle was grand in its day, built in the early 1300s. Though it was refortified during the Wars of the Roses, it was abandoned by 1550.
A particularly scenic way to visit Dunstanburgh Castle is from the small fishing village of Craster, six miles from Alnwick. Park in Craster and walk along the coast for one and a half miles. It's a relatively flat path with a few rocks and makes for a marvelously dramatic experience.
If you're finished with things to see in Alnwick, Dunstanburgh Castle should be your very next stop.
LEARN MORE – 6 beautiful castles in Northumberland to add to your itinerary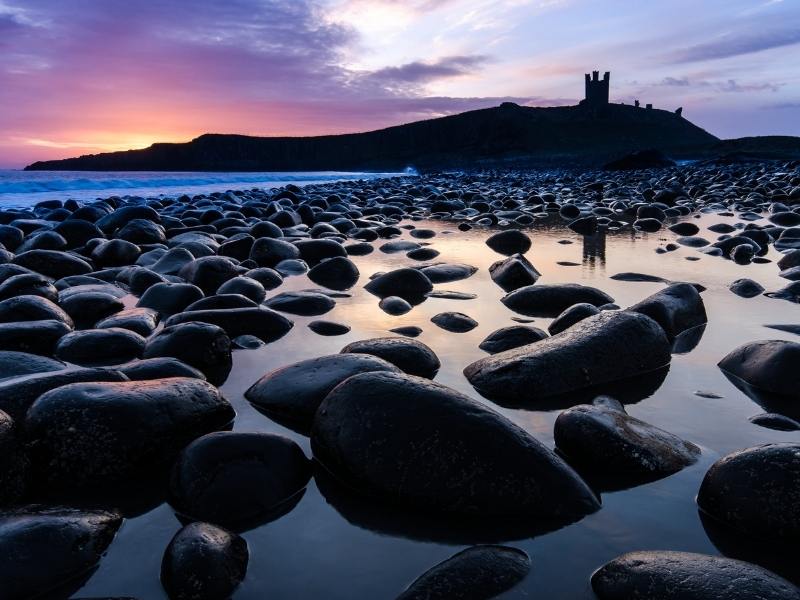 Northumberland International Dark Sky Park
Attention stargazers!
One of the most unique features of Northumberland is its minimal light pollution. Given that most of the country's population lives in urban centres further south, it's no surprise.
In 2013, the International Dark Sky Association declared the newly created Northumberland International Dark Sky Park as the best location in England to observe the night sky.
The park is 572 square miles, all of which yields views of thousands of stars. If you're lucky, you'll spot the Andromeda Galaxy, over 2,500,000 light-years away. In the Dark Sky Park, the Milky Way is truly a spectacular sight.
Make sure to go to their website before visiting to see if there will be any cosmic events on the horizon. So if you have finished your meal and are wondering what to do, Alnwick is approximately a 40-minute drive away from the Dark Sky Park.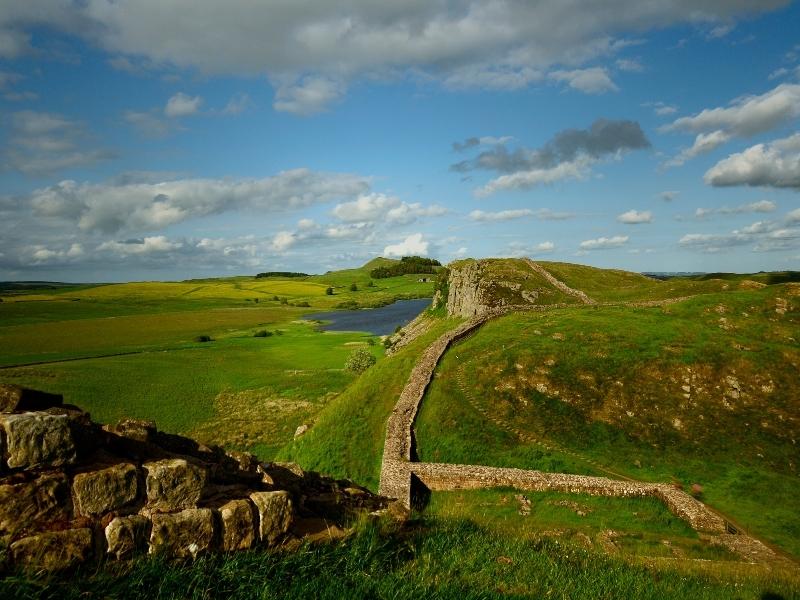 Plan your visit to Alnwick – FAQs
How to get to Alnwick
By car
Alnwick is located just off the A1 – the main arterial road which runs up the eastern side of the country.
It is 500 km from London and 140 kms from Edinburgh.
If you are on a road trip from England to Scotland (or vice versa) adding a few days in Northumberland is highly recommended.
By train
There are fast direct trains to Alnmouth (located 4 miles from Alnwick) from London, Edinburgh and Newcastle along the East Coast Mainline.
Walk to the bus stop ( a 7-minute walk) then catch the X18/X20 which runs every half hour (hourly on Sundays).
The bus journey takes approximately 10 minutes.
By coach
There are National Express Coach services from London Victoria Coach Station to Alnwick.
The journey takes approximately 7 1/2 hours and costs between £12 – £16.
On a tour
If you prefer to visit Alnwick as part of a tour there are some great options available from Edinburgh including –
Highlights of this Castles, Coasts and Fortresses tour includes visiting the Holy Island of Lindisfarne and sampling some of the Monk's Mead as well as a visit to Alnwick Castle.
Venture into the borderlands between Scotland and England on this full-day tour from Edinburgh. The tour includes a visit to Alnwick Castle which has been featured in many of the Harry Potter movies.