Discover the best things to do in Orkney in our essential guide about what to see, where to go and practical tips to ensure you make the most of your visit.
If you're planning a trip to the Orkney archipelago, well done you! Many Brits and even Scots haven't ever ventured this far north, but a treasure trove of natural and historic Orkney attractions means there's always plenty to see and do there.
The Orkneys lie to the north of John O'Groats, which is seen as the most northerly point on the British mainland. Occupying a total area of almost 1,000 square kilometres, the Orkney Islands have a human history that dates back for around 5,000 years.
Other key Orkney points of interest focus on nature, and there is all sorts of native wildlife to see including colonies of seals and various sea birds including puffins, guillemots and kittiwakes. Off the coast, it's not uncommon to spot dolphins, otters or even whales.
Orkney's biggest island is called the Mainland, while the others are divided into the South Isles and the North Isles. In fact there are 70 islands altogether, though only 20 are inhabited by humans. Most of the things to do in the Orkney islands can be found on Mainland.
If you want to explore all Orkney has to offer, read on so you can plan your itinerary to suit your timescale, budget and interests. From the best things to do in Orkney to the mustn't-miss things to see on Orkney, this guide will point you in the right direction! Let's get started.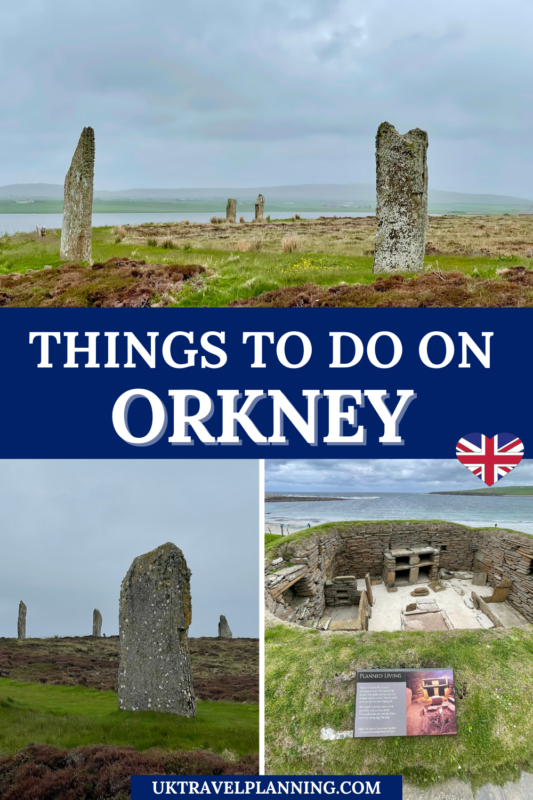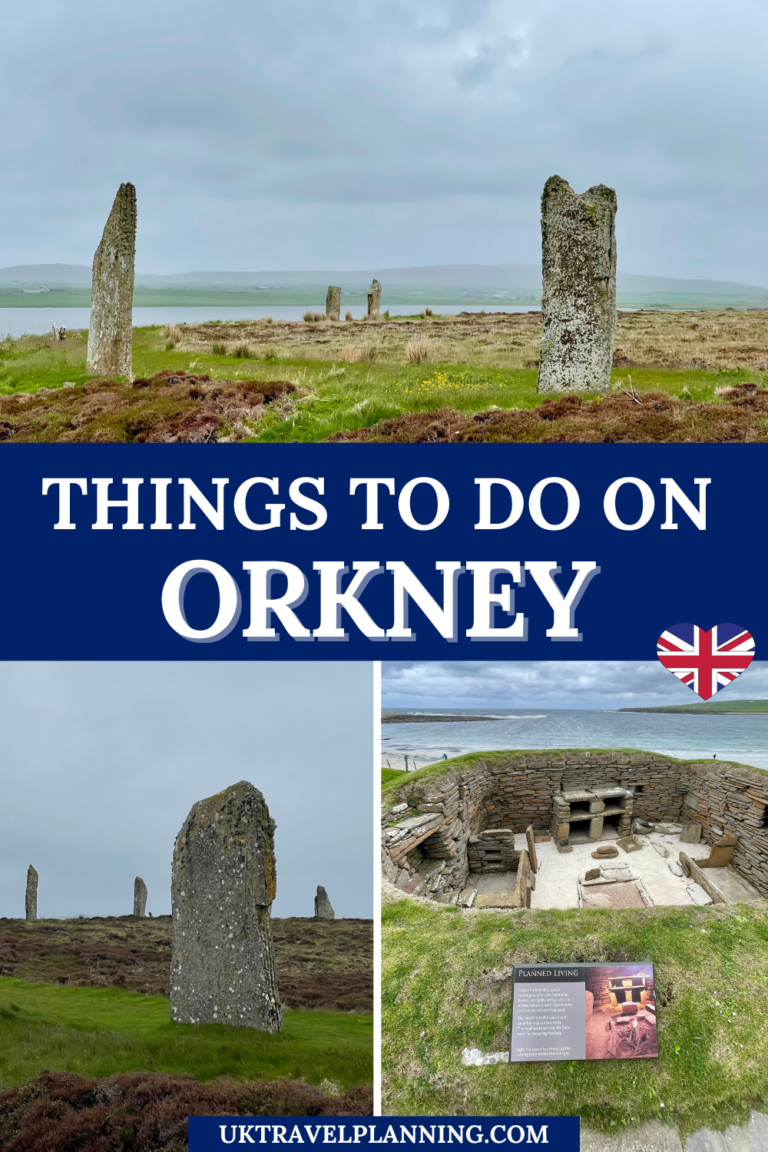 7 top things to do in Orkney
See 5,000-year-old Skara Brae
Skara Brae is a UNESCO-listed Neolithic settlement and one of the best-known Orkney tourist attractions. The prehistoric homes pre-date even Stonehenge and were discovered after a storm that hit Mainland during the mid-19th century.
A reproduction of a Neolithic home is at the site so you can see how people might have lived during ancient times, and you can also discover Western Europe's best-preserved collection of nine prehistoric houses.
Other things to look out for during your visit include the varied local flora and fauna, 5,000-year-old fitted furnishings and small items such as tools and jewellery.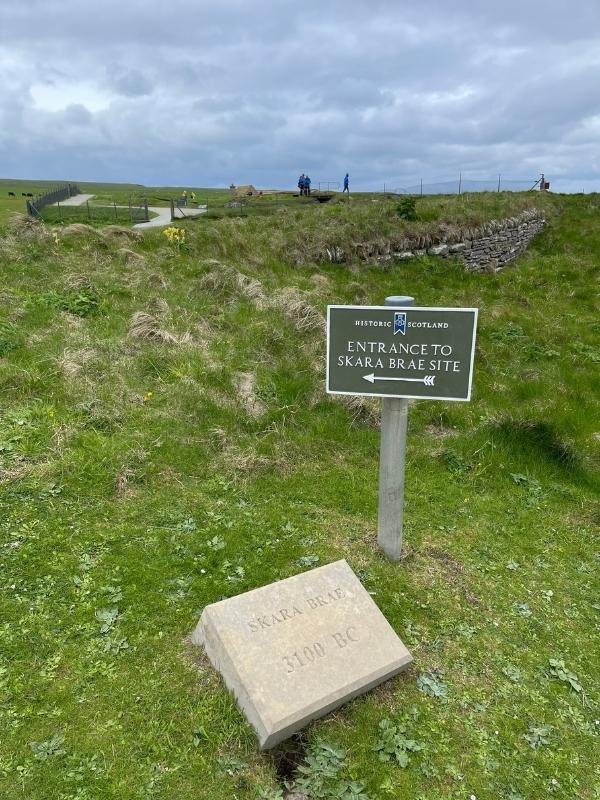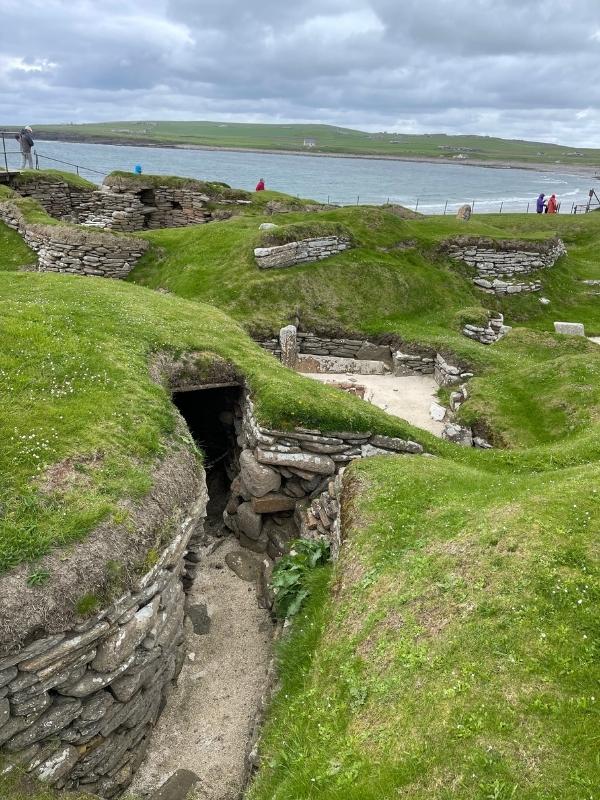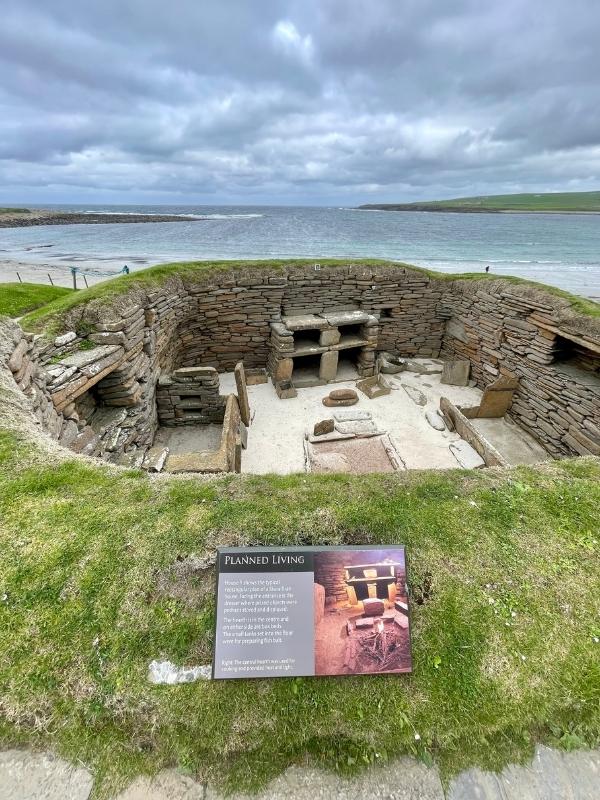 Be baffled by the Ring of Brodgar
Like Skara Brae, the Ring of Brodgar can also be found at the Heart of Neolithic Orkney World Heritage Site. It's a Neolithic standing stone circle and henge with 36 of the 60 original stones still in place. The mysterious site dates back to the 3rd millennium BC.
As well as the three dozen remaining standing stones, you can also see more than a dozen prehistoric burial mounds here. The circle is also surrounded by a vast ditch hewn from rock.
The backdrop of green fields, still waters and distant peaks also adds to the enigmatic atmosphere at the Ring of Brodgar. This site is quite rightly number one on many lists of places to visit in Orkney.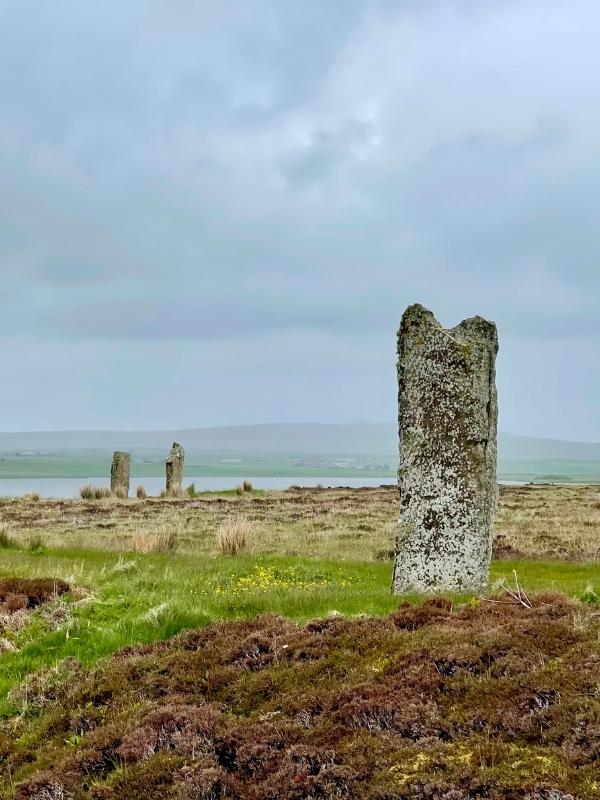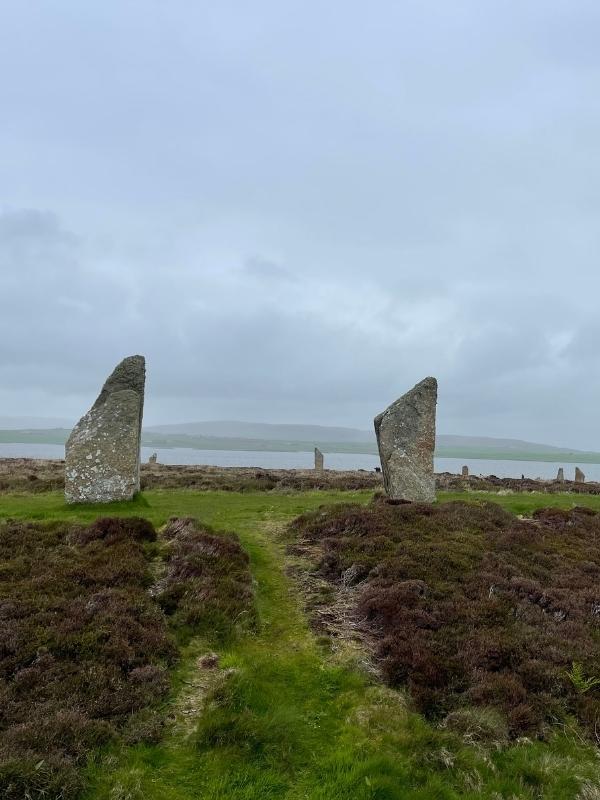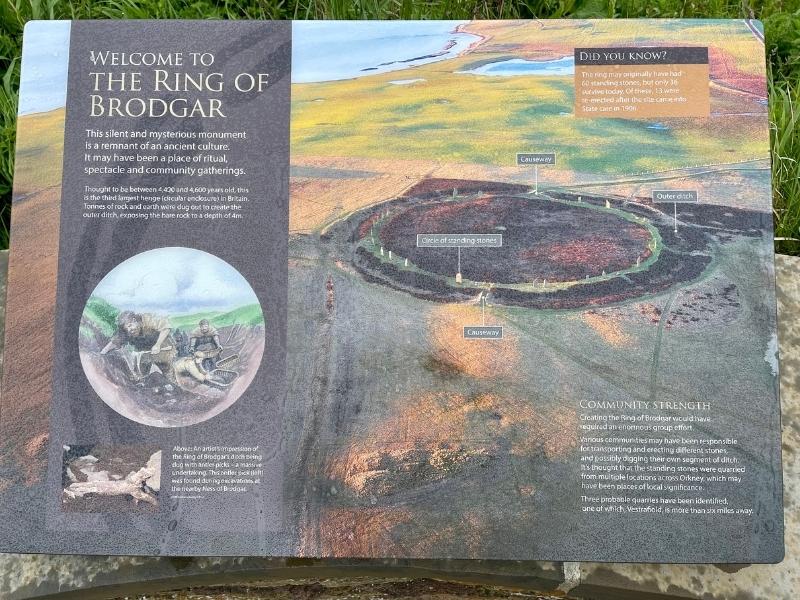 Look up to the Stones of Stenness
The Stones of Stenness are also a key part of the Heart of Neolithic Orkney World Heritage Site. Some believe this stone circle to be Britain's oldest, and there are four of the original 12 stones remaining.
Each stone stands up to six metres high, and may date back to as far as 5,000 years ago. There was once a large fireplace in the centre, plus a bank and ditch that encircled the stones. This is also one of the most popular Orkney visitor attractions.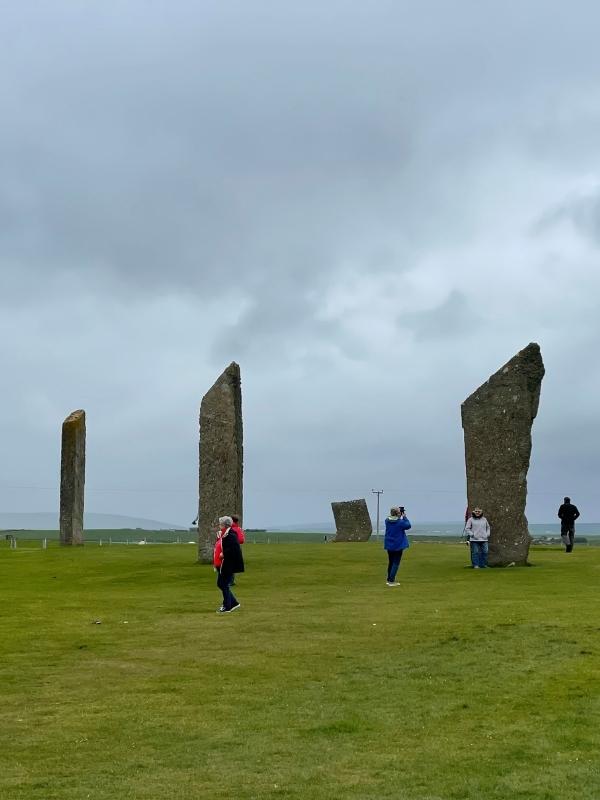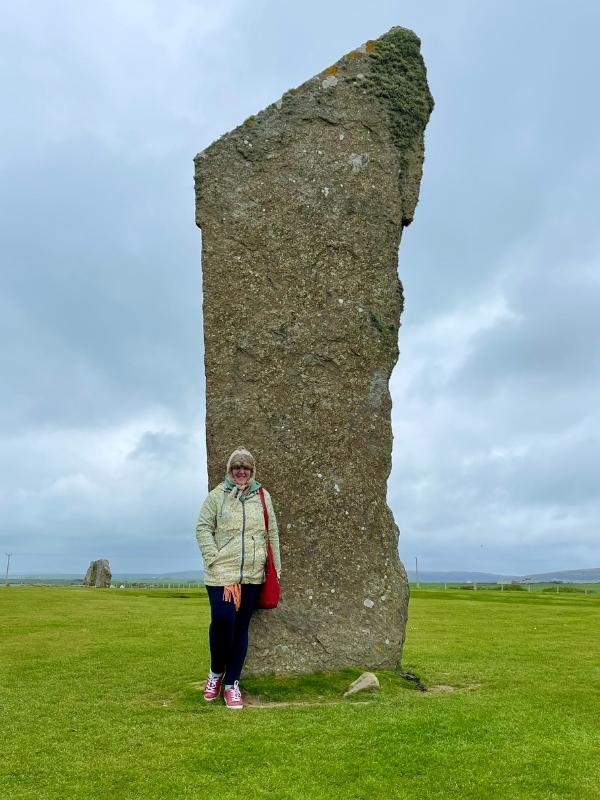 Marvel over Maeshowe Chambered Cairn
Maeshowe Chambered Cairn is a magnificent structure also dating from Neolithic times. Though it appears to be a simple grassed-over mound, what lies within is a tomb divided into chambers.
Huge stones were used during the construction of Maeshowe, which must have been a massive challenge without anything like the modern machinery we have today.
Maeshowe Chambered Cairn is the fourth monument making up the UNESCO Heart of Neolithic Orkney World Heritage Site. Together the site is the top pick of all things to do in the Orkney Islands. Where else on earth can you see 5,000-year-old man-made monuments?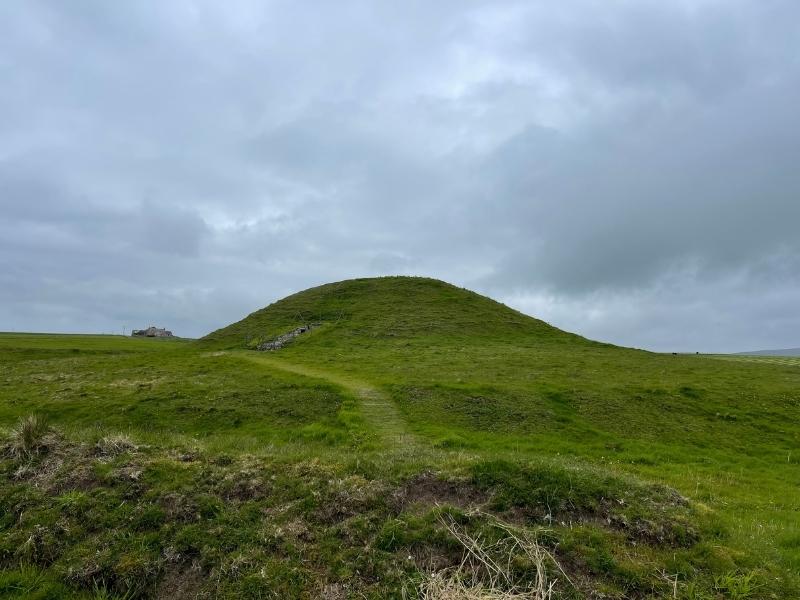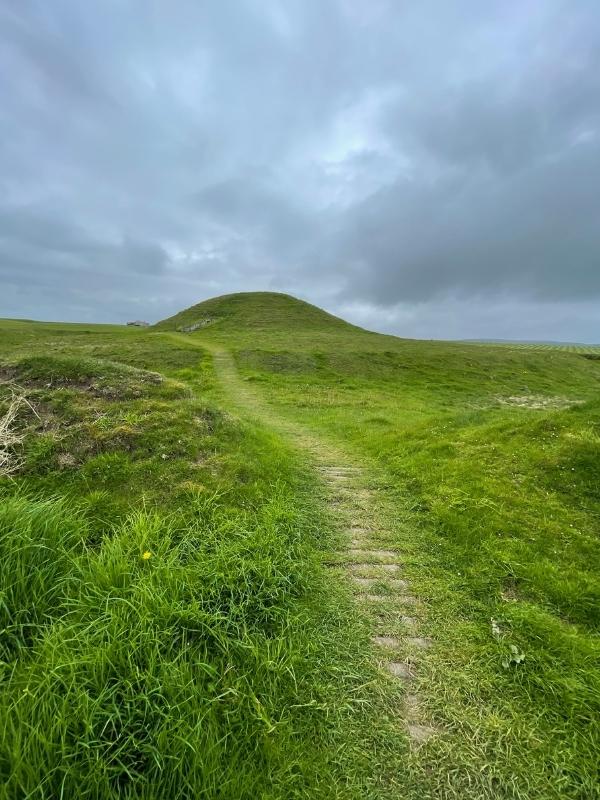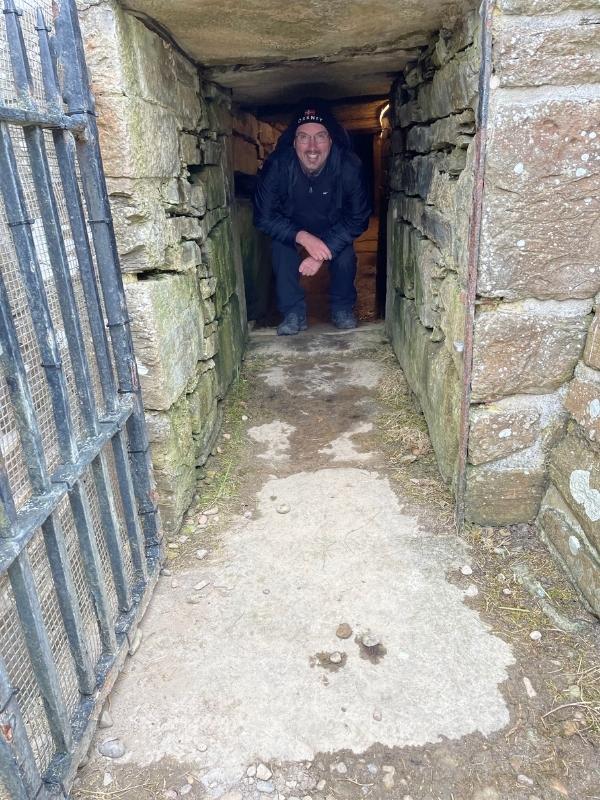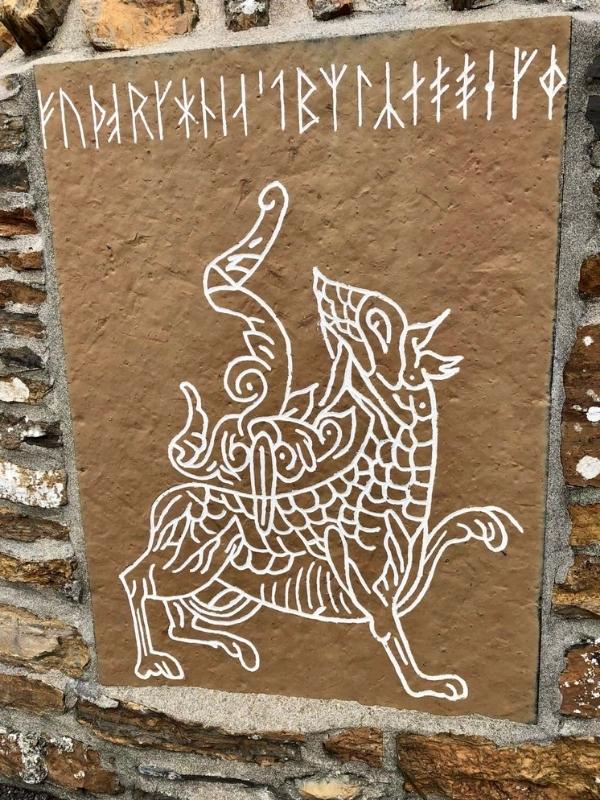 Explore the Churchill Barriers area
Located at Scapa Flow, the Churchill barriers are a more modern relic among Orkney things to do. They date back to 1939, when torpedoes fired from a German U-boat caused the loss of over 800 lives.
The Churchill Barriers were commissioned by the erstwhile Prime Minister to stop invaders approaching Scapa Flow. Construction was completed in 1944, and was largely the result of Italian prisoner of war labour.
As well as admiring the craftsmanship and remembering the fallen, visitors to the Churchill Barriers can also spot local wildlife, enjoy the glorious beaches or even do a spot of snorkelling or diving in summer.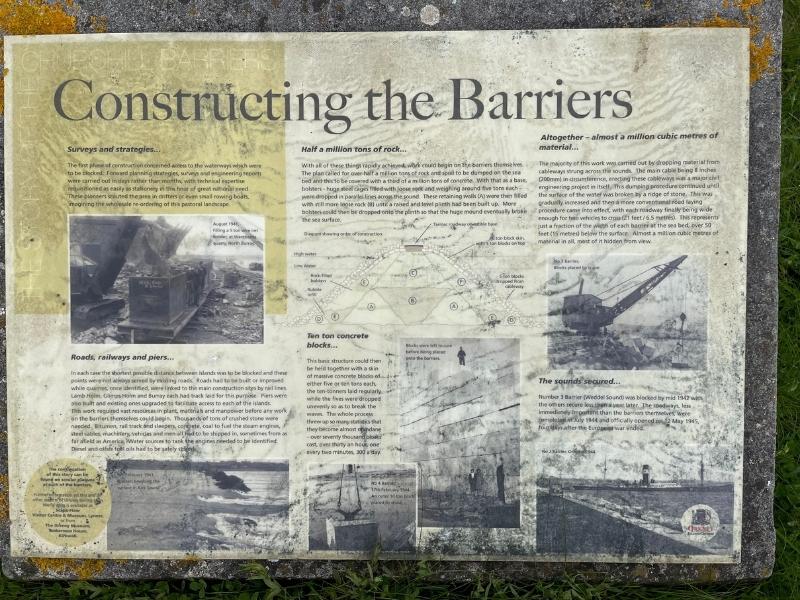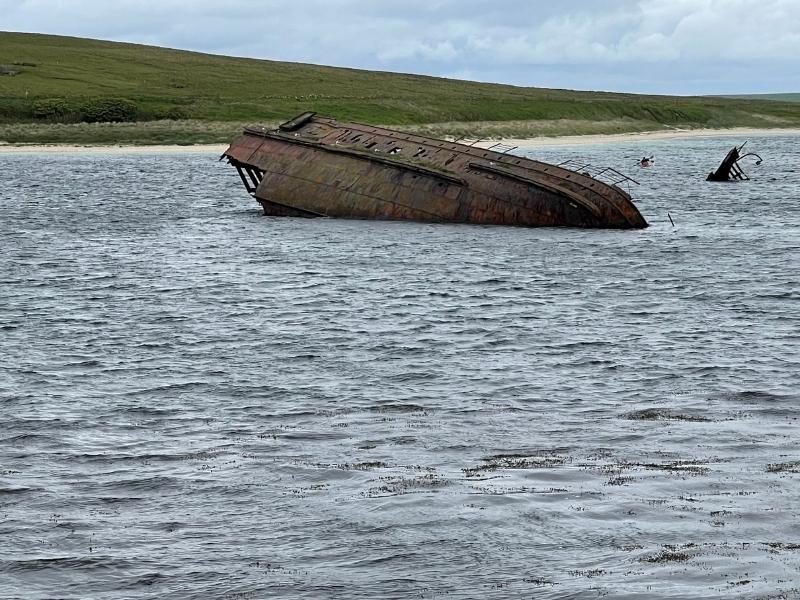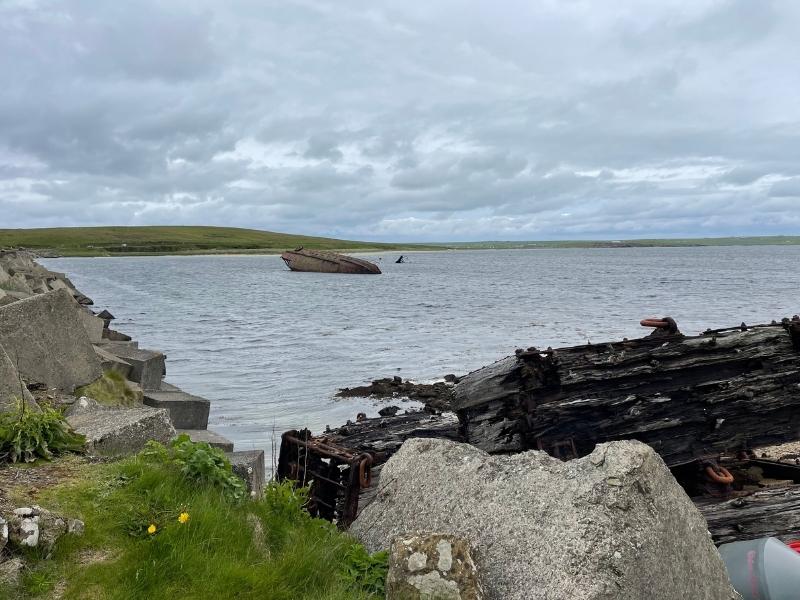 Admire the artistic Italian Chapel
Another of the top things to do in Orkney is thanks to post-war Italian labour, for it was the same prisoners of war who built the Italian Chapel. This ornate white structure with ornate detailing and coral trim was once a pair of Nissen huts.
Italian artist Domenico Chiocchetti was tasked with transforming the huts into an Italianate chapel. Chiocchetti came from the Italian town of Moena, and members of his family still have strong ties with the Orkney archipelago today.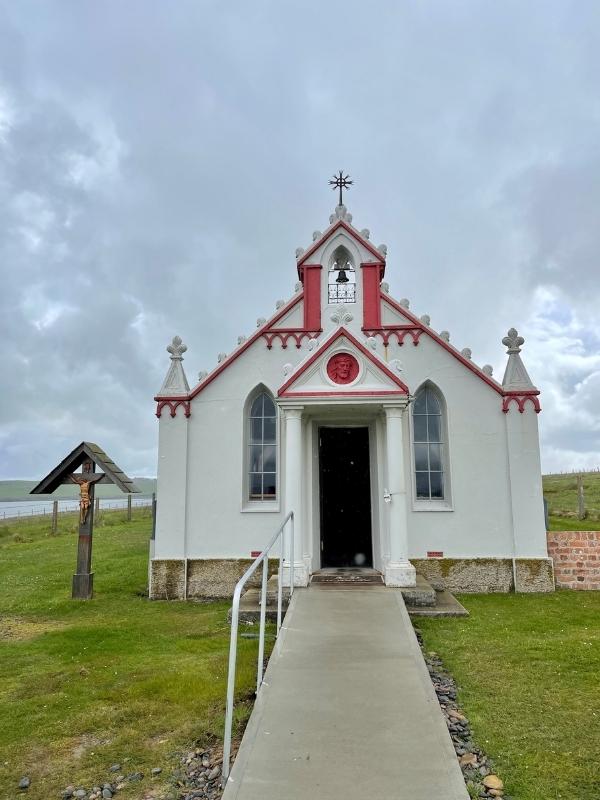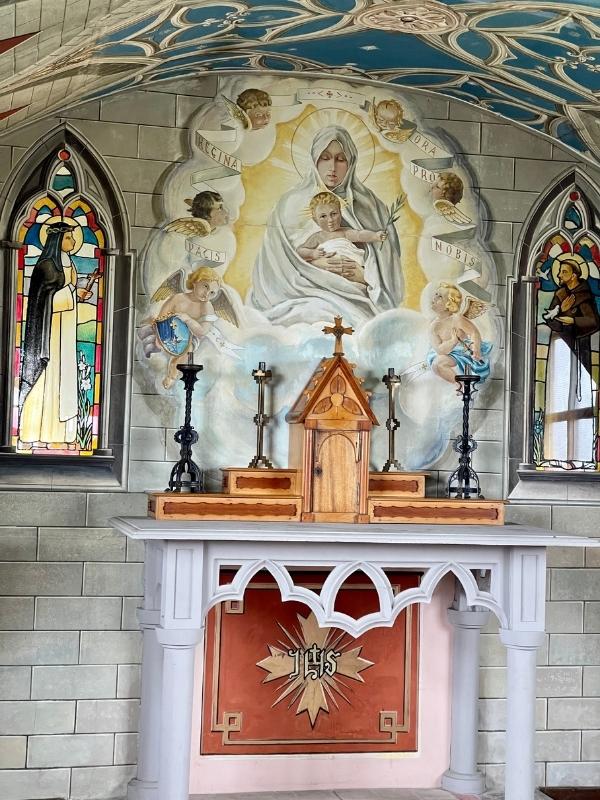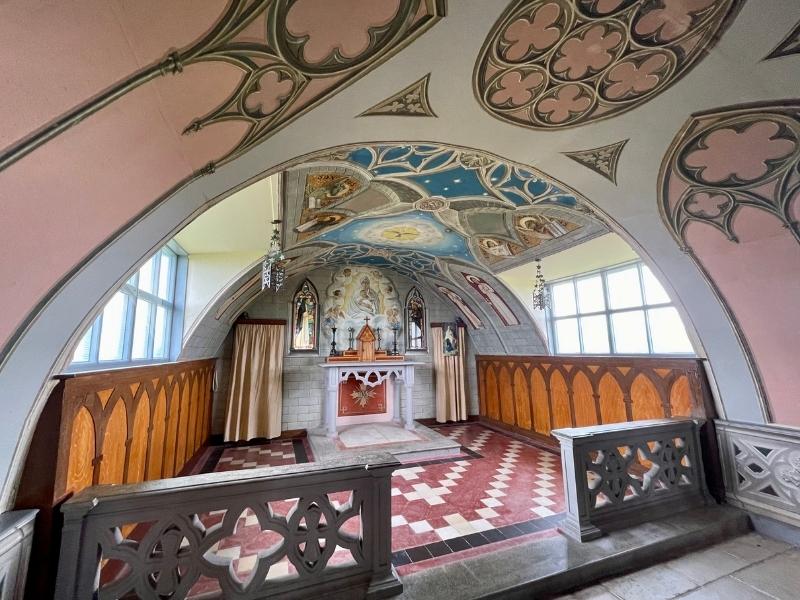 Discover medieval St Magnus Cathedral
St Magnus Cathedral can be found in Kirkwall, the biggest settlement on Mainland. It dates back to 1137 and is the most northerly house of worship in the British Isles. If Kirkwall is included on your list of Orkney places to visit, then you cannot miss the looming structure.
The Romanesque cathedral was built by the former Earl of Orkney's nephew, Rognvald, and is dedicated to his uncle Magnus Erlendsson. His bones still lie at the site.
Made from striking yellow and red sandstone, St Magnus Cathedral is Orkney's most-visited site as well as Scotland's sole medieval cathedral.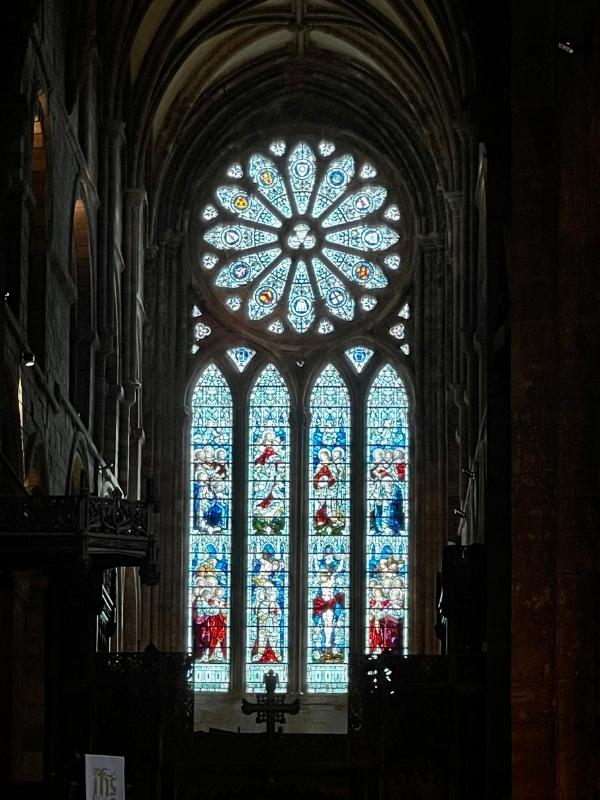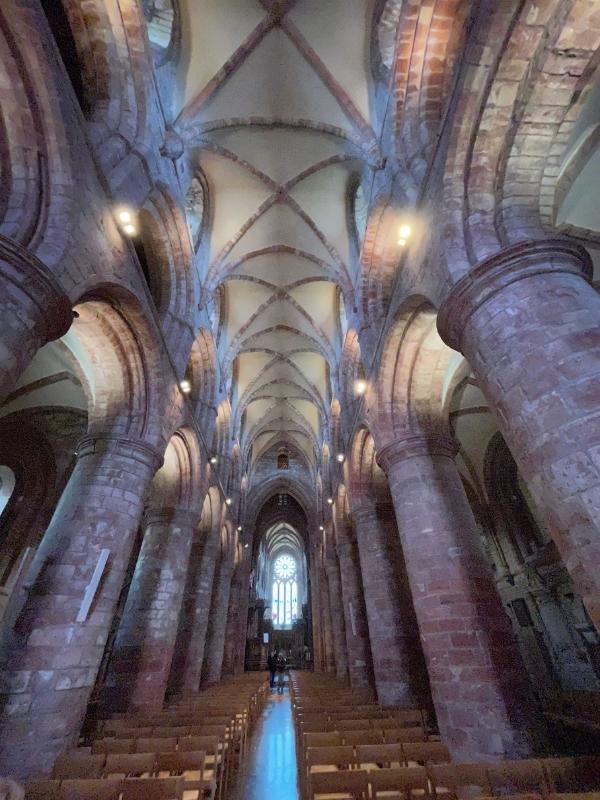 6 top Orkney tips for first-time visitors
1. How to get to Mainland, Orkney
You can reach Mainland in the Orkney Islands by taking a ferry or a flight from Scotland. Planes operate between Glasgow, Edinburgh, Aberdeen, Inverness and Sumburgh on Shetland. You can even fly from London to Orkney via some of these points. Loganair operates these routes.
It's also possible to take your vehicle or bike on a ferry to Orkney or to travel as a foot passenger. Northlink Ferries operates a service between Aberdeen and Kirkwall, while services between Gills Bay and St Margaret's Hope are run by Pentland Ferries. In summer a foot passenger ferry is operated between John O'Groats and Burwick by JOG Ferries.
2. What to eat on Orkney
Eating delicious local food is a true pleasure and one of the best things to do on the Orkney islands besides sightseeing. For a taste of island life before you go, try ordering from Jollys of Orkney online.
Top foods to try include goods made from bere – not a drink but a local type of barley. Shellfish, beef, salmon, lamb, cheese, oatcakes, ice cream, fudge and even actual beers are also a must to sample and take away.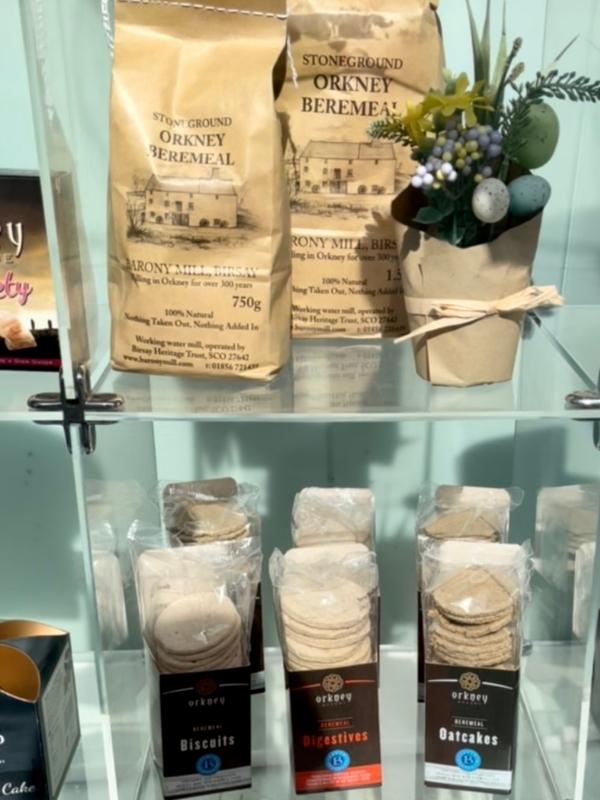 3. Where to stay on Orkney
Good places to stay in Orkney include the place we opted for. Here are three recommended options.
As there are so many things to do in Stromness, the Standing Stones Hotel was a great choice. There's a good range of clean, comfortable rooms plus a restaurant, bar and guest lounge, plus a car park. The location is scenic and convenient for many places to visit on Orkney.
>>>Click for price and availability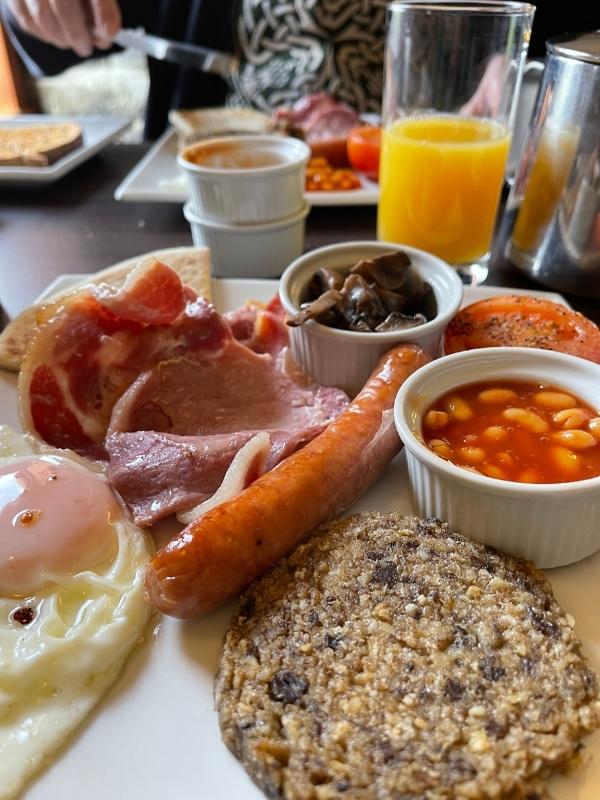 The Sands Hotel is situated in a 19th-century building in Burray, close to Scapa Flow. All en-suite rooms have coastal views and the on-site Watersound Restaurant specialises in seafood. The hotel also has a bar and a car park.
>>>Click for price and availability
Perched on the shores of a Scottish loch, the Merkister is a smart three-star property with an award-winning restaurant. It's been family-run for over three decades. For fans of bird-spotting, the location is unbeatable, with guests often spying the likes of swans and herons on the loch.
4. What to wear on Orkney
Be prepared – far northern Scotland can be very cold, even during the height of summer. Layering can be the key to all-day comfort, and make sure some of those layers are very warm ones if you visit during winter!
Check out this complete UK packing guide for more information.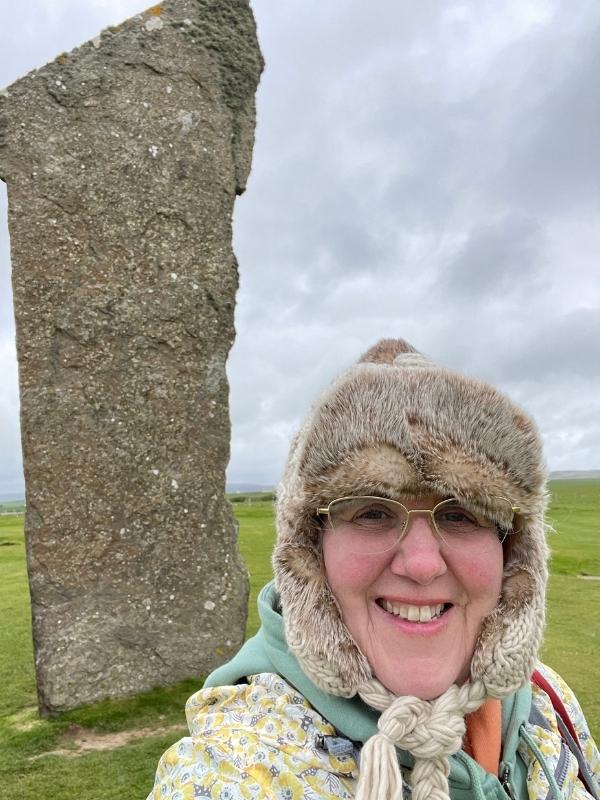 5. How to get around Mainland
If you're not driving, you can use the local bus or taxi services to travel around Mainland. There are no trains on Orkney. Find out about Orkney bus routes here, or ask your hotel about booking a taxi and likely costs.
6. Orkney maps
We used Google maps to navigate our way around the island plus a paper map we purchased via Amazon. We found that signposting was excellent on the Orkneys but it was very useful to have our own map when planning our itinerary.
Which things to do in Orkney will you pick?
Wherever you roam on Mainland Orkney, make sure you keep your eyes peeled for local wildlife. Seeing puffins, seals, herons, otters or even dolphins can be a highlight of your trip. You might even spy some during the ferry crossing!

As you can see there are plenty of interesting places to visit on Orkney, not least to explore Mainland's 5,000 year history of human settlement or to recall the days of the Second World War.
Just don't forget to pack some warm clothing to make sure your trip is focused on fun – rather than how freezing cold you are!
More to read about visiting Scotland