Discover the best places to stay in Edinburgh in our complete guide to each area plus Edinburgh hotels and accommodation options for every travel style and budget.
Edinburgh is the perfect destination for those looking for history, culture and entertainment. If you are visiting Edinburgh and looking for a place to stay you will find many different options ranging from 5 * hotels to budget-friendly B&Bs.
If you are planning a trip to Edinburgh to enjoy one of its famous festivals or perhaps to welcome in the New Year at Hogmanay choosing which part of the city for your stay and booking accommodation ahead is vital.
While the Royal Mile is a must-see destination in Edinburgh it's one among many options for where to stay in Edinburgh. Other favourite neighbourhoods to consider in Edinburgh include the New Town, Grassmarket, Leith, and Stockbridge.
There are great transport links in Edinburgh so getting around the city on foot or by bus or tram is always an option wherever you choose to stay. Most of the main sights in Edinburgh are located within easy walking distance of each other or a short walk via public transport.
In this post, we'll go over the highlights and characteristics of each area so you can choose which is best for your needs and interests. We have also compiled a variety of places to stay to suit every vacation style and budget.
First-time visitor? Read our practical tips and make the most of your Edinburgh adventure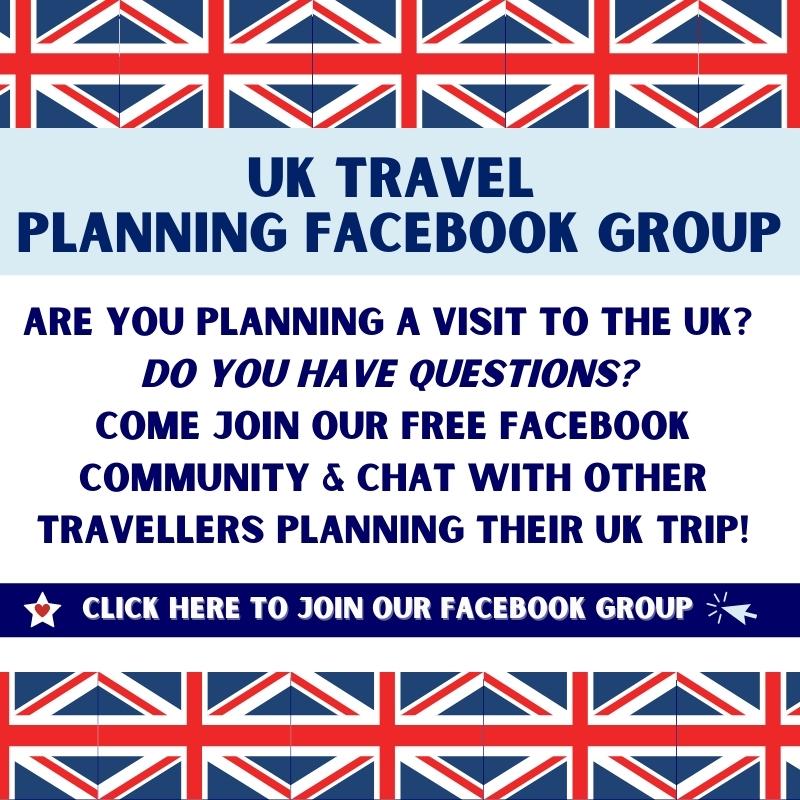 Best Places to Stay in Edinburgh
Where to stay in Edinburgh
Quick picks
New Town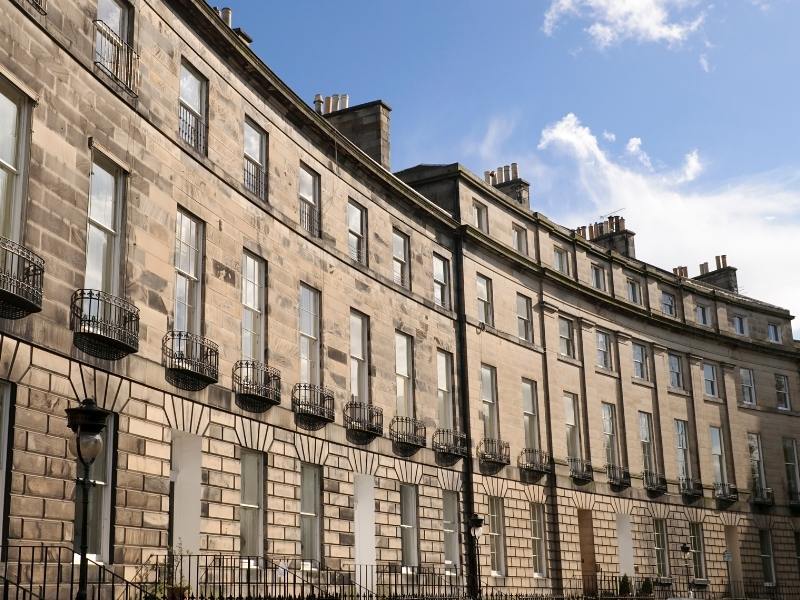 What's so special about New Town?
New Town is a must-visit destination in Edinburgh city centre. This area was planned and built by Scotland's most renowned architect, James Craig. Today, the New Town is considered to be one of the finest examples of Georgian architecture in the world. Many designers visit this part of Edinburgh just to admire the stunning architecture and history that it has to offer.
New Town is also a great option if the legendary Edinburgh nightlife interests you. Although Edinburgh is full of pubs, bars and clubs the trendier more upmarket clubs can be found in the New Town area. Head to George Street in the heart of the New Town for cocktails and a little retail therapy.
Sights and attractions in New Town include the Scott Monument which was built in honour of Scotland's famous poet, Robert Burns. It is 189 feet high and can be found in the Princes Street Gardens.
Edinburgh Waverley Train Station is located in the New Town and is the city's main train station. If you are travelling to Edinburgh by train this is where you will arrive. The station is a wonderful example of Victorian architecture. If you travelling around the UK by train or planning some day trips from Edinburgh choosing accommodation within 5 – 10 min walk distance of Waverley Station is easy.
Where to stay in New Town
⭐️⭐️⭐️⭐️⭐️
Edinburgh's most famous luxury hotel offers guests a Michelin-starred restaurant, a pool and a gym.
ibis Styles Edinburgh St Andrew Square
⭐️⭐️⭐️
With 24-hour reception, a bar and restaurant and free WiFi.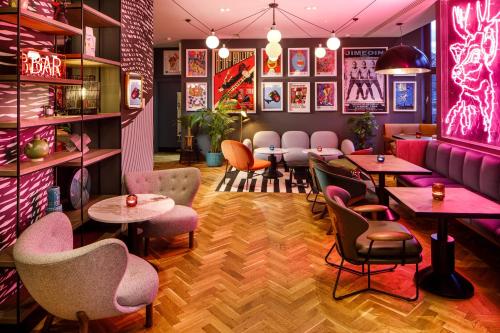 ⭐️⭐️⭐️
Excellent value bed and breakfast is located in a Grade-A Listed building in New Town. Close to the train station.
Old Town & The Royal Mile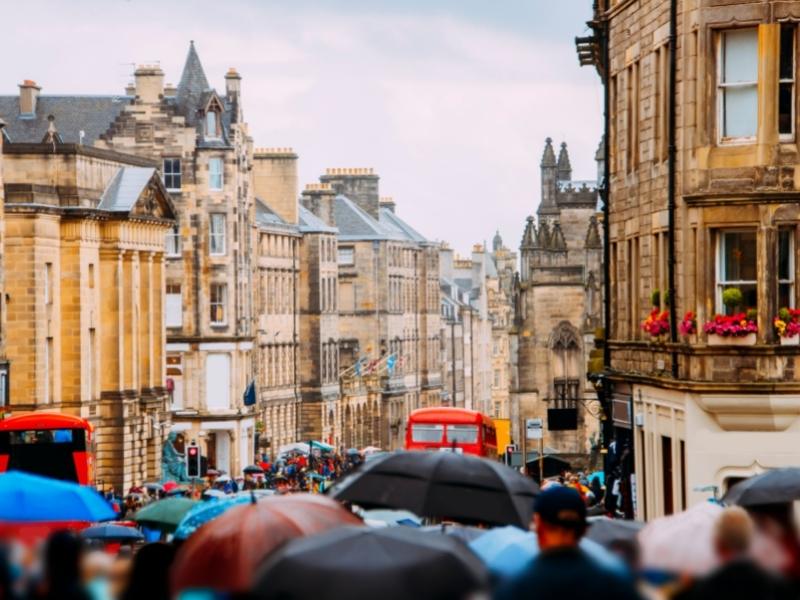 What's so special about the Royal Mile?
Located in Edinburgh's Old Town the Royal Mile is one of the finest examples of a medieval street in Europe and offers many sightseeing opportunities. It has some stunning architecture and winding pathways that make it interesting to explore. This is one of the most popular areas to stay in Edinburgh (near major tourist attractions) and with some great accommodation options on offer.
The history of this area is fascinating, with many key moments occurring here over the years, which you can learn about at various museums or historic buildings along the way. The most famous historic site on the Royal Mile, Edinburgh Castle is one of the most popular destinations for tourists to the city. It has been rebuilt and restored many times since its first construction in the 12th century. The current castle dates back to the late 17th century.
The Royal Mile is the perfect place to stay if you are looking for a location in the heart of the city. It's very easy to see all the major attractions on foot from here, but it does get busy during peak times and not all hotels here provide parking or have their own car park.
Other places of interest along the Royal Mile include
The historic St Giles Cathedral which was built in 1143.
There are several museums located along the Royal Mile including John Knox House which provides an insight into life in Scotland during the 17th century. Other museums include The Real Mary King's Close which explores how people survived in Edinburgh in the 17th and 18th centuries.
The Scottish Parliament Building
Holyrood Palace and Holyrood Park
If you enjoy whisky the Scotch Whisky Experience is a must visit where you can learn about the history of whisky and sample different varieties from all across Scotland.
Where to stay on the Royal Mile
⭐️⭐️⭐️⭐️⭐️
Lavishly furnished suites display gothic touches and 4-poster beds. Ideal location near Edinburgh Castle.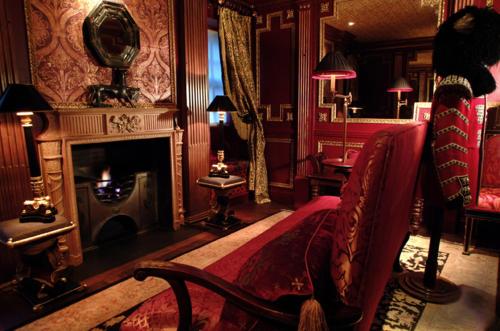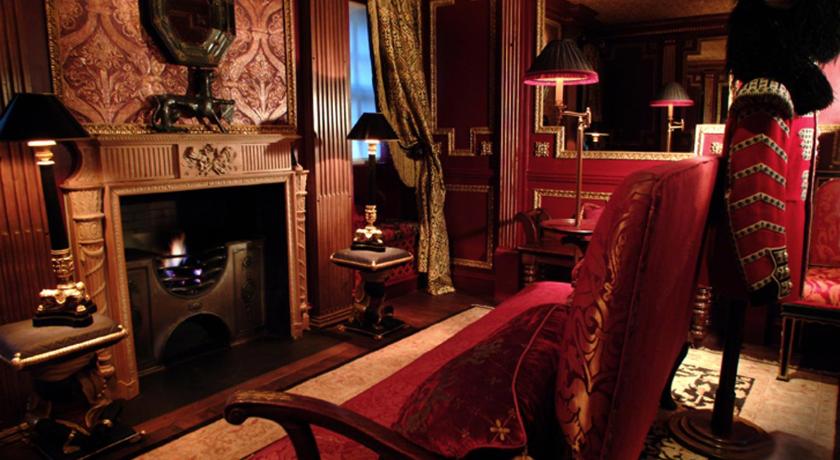 ⭐️⭐️⭐️⭐️⭐️
Luxury open-plan apartments with free wifi. Pet Friendly. Some with balconies with scenic city views.
⭐️⭐️⭐️
Excellent budget option located on the Royal Mile.
Grassmarket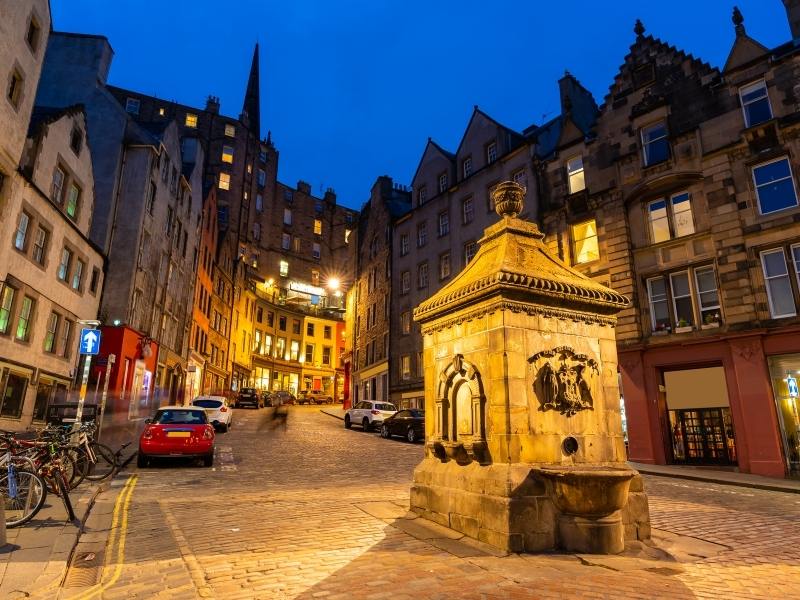 What's so special about The Grassmarket?
The Grassmarket in Edinburgh is one of the best places to visit if you are looking for Scotland's history all in one place. This was once an execution site for criminals during medieval times, with about 230 people being executed at Drum Sands near the Court of Justiciar building. There are still some original buildings here that date back to the 1600s, some cobbled streets and small alleyways where traditional pubs, cafes and boutique shops can be found.
The Grassmarket area of Edinburgh is also home to two museums that reflect on this Scottish city's past: Museum on The Mound tells visitors about life in Scotland during the 1700s while John Knox House provides an insight into life in Scotland during the 17th century.
Where to stay in Grassmarket
⭐️⭐️⭐️⭐️
With a sauna, a pool, a gym, an award-winning restaurant, and free WiFi.
Grassmarket Old Town Boutique Apartment
⭐️⭐️⭐️⭐️
Self-catering accommodation located within the buzzy street bars and cafes of the Grassmarket Square
ALTIDO The Wee Palace by Castle
⭐️⭐️⭐️⭐️
Very spacious apartment with good facilities and amazing views!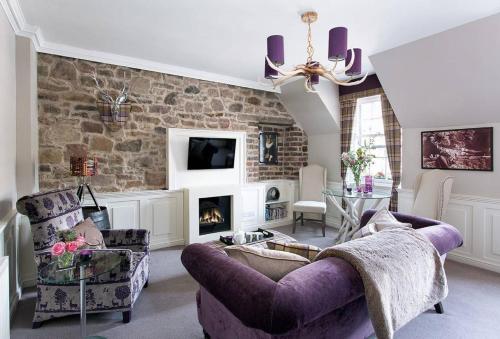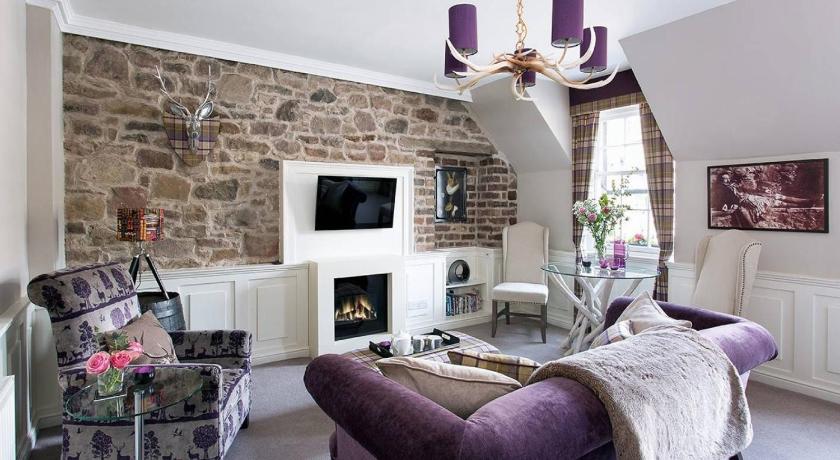 Leith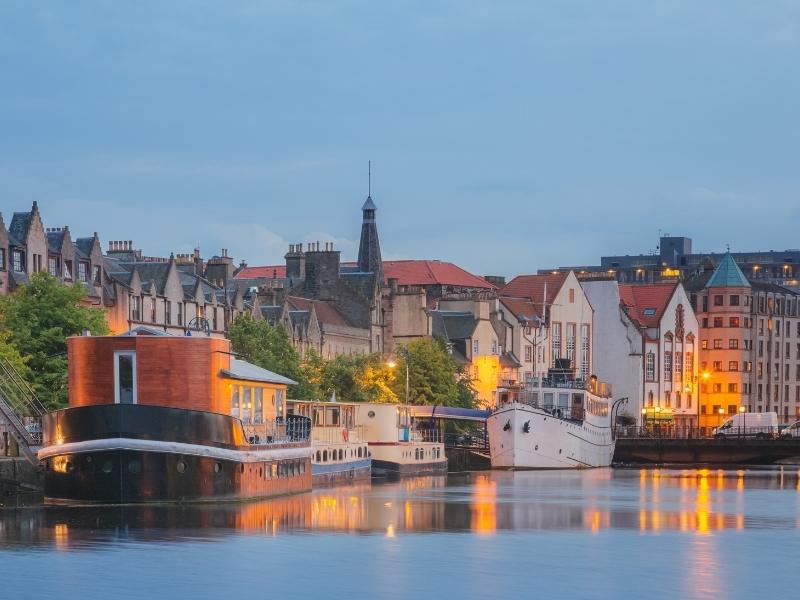 What's so special about Leith?
Leith is located just to the north of central Edinburgh and is one of the best places to discover Scotland's maritime history. The area has many historic sites that bring the past into the present, including some fascinating museums. There are also shops, restaurants and cafes to enjoy during your stay in this part of Edinburgh.
The Royal Yacht Britannia is also situated in Leith so you can visit the famous ship that brought Queen Elizabeth to Scotland during her coronation tour.
The National Museum of Scotland is located in Leith. The museum explores Scotland's heritage through the ages and across the world. There are numerous exhibits here including the Monymusk Reliquary, a Celtic shrine from 1,000 AD and dinosaur skeletons. Admission is free.
The Water of Leith is a canal that flows from the city centre to Leith. It passes through Stockbridge and Canonmills, two of Edinburgh's best places to visit, before reaching its final destination in Portobello. This is one of the city's most picturesque routes along which you will find many café bars and restaurants where you can stop for refreshments.
Where to stay in Leith
No. 11 Boutique Hotel & Brasserie
⭐️⭐️⭐️⭐️
Townhouse with a private garden, a 24-hour reception and an onsite restaurant.
⭐️⭐️⭐️⭐️⭐️
A hidden gem with a shared lounge, a garden and free WiFi.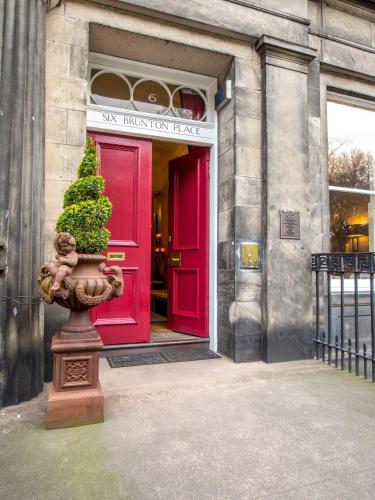 ⭐️⭐️⭐️
Spacious, comfortable apartment. A great choice for families.
Stockbridge
What's so special about Stockbridge?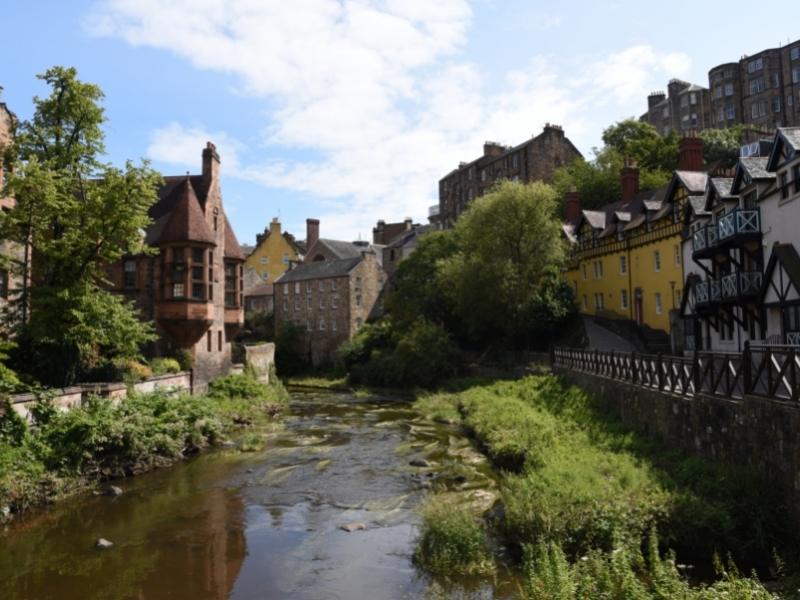 Stockbridge is a charming New Town area that has been home to generations of Edinburgh's artists. You will find lots of independent cafes, shops and restaurants along with some good cocktail bars in this area.
There are many art galleries located in Stockbridge include the Scottish Gallery which is the oldest public art gallery in Scotland, dating back to 1876. It hosts numerous exhibitions each year and you can also enjoy a full schedule of entertainment including opera, drama shows and musicals at the adjoining theatre.
Other attractions in the area include the Dean Village, the Royal Botanic Garden, the Scottish National Gallery, the Scottish National Portrait Gallery and the Scottish National Gallery of Modern Art.
Where to stay in Stockbridge
⭐️⭐️⭐️⭐️
Housed in a beautiful Georgian property, this stylish hotel offers a restaurant and a bar.
⭐️⭐️⭐️
Adults only accommodation with cafes, bars and restaurants nearby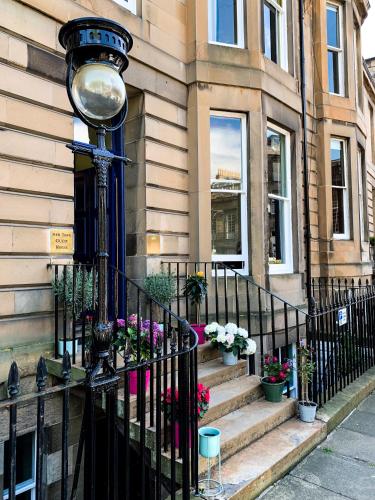 ⭐️⭐️⭐️⭐️
Georgian townhouse features sumptuous rooms and restaurant and bar. Edinburgh Airport shuttle available.
Enjoy your stay in Edinburgh
This guide to the best places to stay in Edinburgh will have provided you with all the information you need to choose both the location and accommodation for your trip. As you have read with so many beautiful hotels in Edinburgh Scotland, you really are spoilt for choice.
For more practical tips, resources and inspiration for your travels in Scotland