Are you planning to visit the beautiful Scottish capital of Edinburgh and not sure what to include in your itinerary? We have you covered! In this article, you will find information about the top things to do in Edinburgh plus practical tips to help you plan your visit.
The fact that Scotland's capital is both so historically rich and scenically beautiful makes Edinburgh an ideal vacation destination and a perfect addition to a UK trip itinerary.
The winding cobblestone streets of its Old Town offer quaint medieval charm which is contrasted by the New Town, the very epitome of Georgian style. There is culture and history around every corner, and the list of Edinburgh attractions is a long one.
If you are travelling to Edinburgh, Scotland for the first time you may be asking yourself what are the best things to do in Edinburgh and (if you have some time) what are the best things to do on a day trip or tour from the city?
I have visited many times since I was a child and in this article, I will cover 27 of the top sights and must-see attractions to consider adding to your Edinburgh itinerary when you visit the Scottish capital.
I will start with the best things to do in Edinburgh and then further down in the article you will find the best excursions and day trips from Edinburgh.
At the end of the article, you will find a map which indicates the location of all the places mentioned as well as some itinerary ideas on how to spend one, two, or three days in Edinburgh. You can also find some practical tips as well as recommendations on the best hotels in the city too.

Tip – If you are planning to visit Edinburgh Castle, Holyroodhouse and the Royal Yacht Britannia we recommend the Royal Edinburgh Ticket which is valid for 48 hours and includes free entry to these 3 royal attractions PLUS access to Edinburgh's hop-on hop-off sightseeing buses.
27 BEST THINGS TO DO IN EDINBURGH
1. Explore Edinburgh Castle
No trip to Scotland's capital would be complete without a visit to Edinburgh Castle. This world-famous castle makes for an imposing sight as it towers dramatically over the city. No wonder it's Edinburgh's most popular attraction.
There is a lot to see when you visit. Start with St. Margaret's Chapel, the oldest part of the castle built in 1130. Next, visit the Royal Apartments and the Great Hall to learn about Scotland's complicated royal history.
Also on the property are the Prisoners of War Museum, the National War Museum of Scotland and the Scottish National War Memorial. As you can see, it takes many hours to explore everything, so plan accordingly.
There are virtual tours of Edinburgh Castle available too which may help you prepare and plan for your visit.
If you take the 12:00 p.m. tour any day other than Sunday, you will be treated to the shooting of the One O'Clock Gun.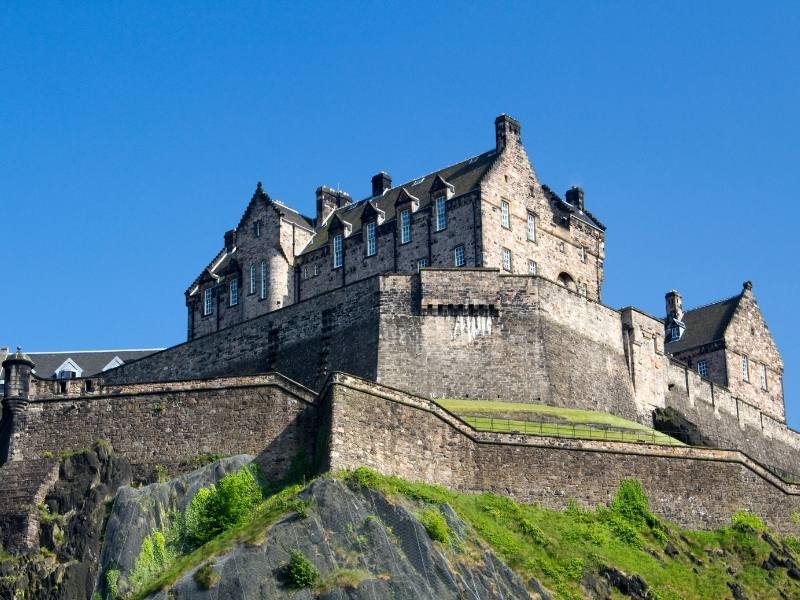 2. Stroll the Royal Mile
One of the best Edinburgh attractions is the Royal Mile. Running through the very heart of Old Town, the Royal Mile is a collection of roads going from the Palace of Holyrood up to Edinburgh Castle.
Steeped in history and lovely architecture, visitors from all over the world enjoy its adorable boutiques, charming cafés and Scottish souvenir shops. Bring your walking shoes — there is an incline and cobblestones can be slippery!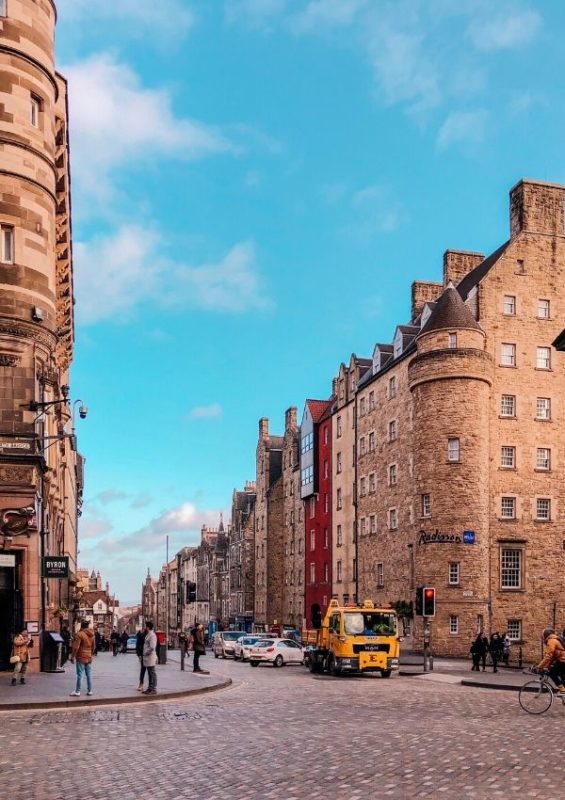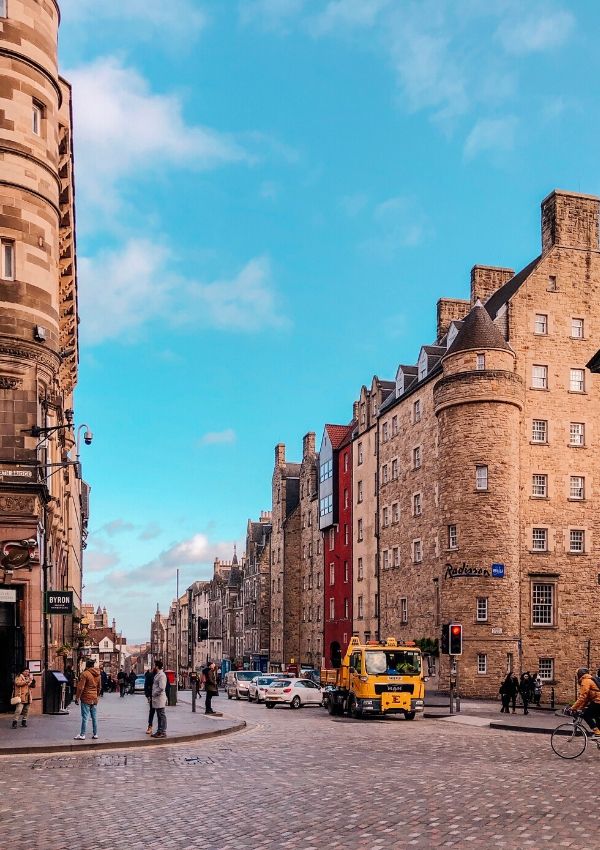 3. Palace of Holyrood House
If you're interested in the British Royal Family, then you simply must visit The Palace of Holyrood House. Not only is Holyrood Palace the Queen's official residence when she's in Edinburgh, but it's also been at the epicenter of the most dramatic moments in Scottish Royal History.
Learn all about Bonnie Prince Charlie and Mary, Queen of Scots as you tour the magnificent interior rooms and grounds. The palace gardens are spectacular as well.
The self-guided audio tour (which is included in the ticket price) lasts for a little under two hours from start to finish, so plan to spend at least that much time soaking in the history around you.
Practical information – Please note the Palace of Holyrood house opening times: April to October – daily from 09:30-18:00 (last admission at 16:30); November to March – daily from 09:30-16:30 (last admission at 15:15)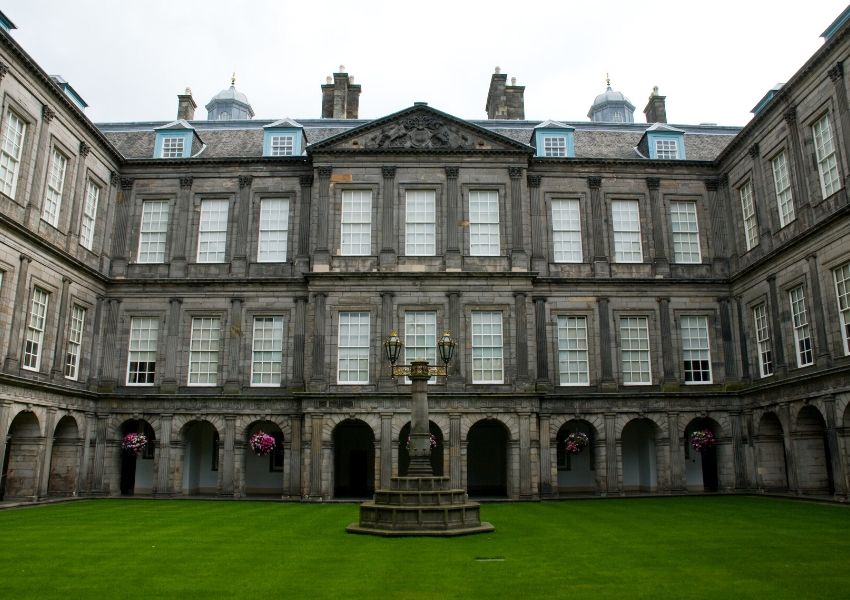 4. Arthur's Seat
If you really want to see the Edinburgh sights, like all of them at once, take a hike up Arthur's Seat — the city's extinct volcano. It's 823 feet high and sits east of the city's centre in Holyrood Park.
The climb is ideal for people of any age. There are several routes to choose from, some being easier and less steep than others. It shouldn't take more than an hour to reach the top and the panoramic view makes it totally worth the effort.
Don't forget to bring proper shoes — it gets slippery up there. Oh, and for those who don't feel like walking, grab a car and take The Queen's Drive. You'll be able to circle all of Holyrood Park in 15 minutes. Just keep in mind, park roads are closed on Sunday.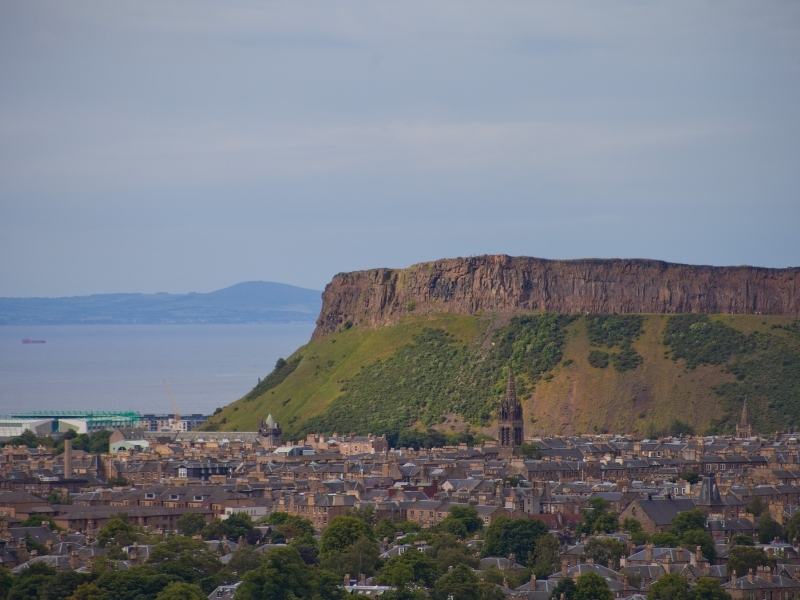 5. Royal Yacht Britannia
Moored in Edinburgh's historic Port of Leith, the Royal Yacht Britannia served the Royal Family from 1954 until 1997. The site of state dinners and official receptions, this majestic ship was the Royal Family's home away from home on the seas.
Now, it's open for tours, so finally, the public can see how the other half lives. Walk along the same five decks as countless dignitaries and glitterati, enjoying the very detailed narration of the audio guide.
If all that touring makes you a bit peckish, visit the Royal Deck Tea Room for a luxurious bite to eat. Before you visit, be sure to go online and reserve your tickets.
6. Natural Museum of Scotland
What to do on a rainy day? Hunker down in the Natural Museum of Scotland. It offers free admission and is the perfect spot for people of all ages.
The scope of this museum is not to be understated. With more than 20,000 historical artefacts, this museum offers interactive exhibits covering Scottish history, archaeology, science and technology, world cultures and art — all contained in two architecturally impressive buildings.
Plan to spend at least a few hours exploring this museum which truly has something for everyone. They are open daily from 10:00 a.m. through 5:00 p.m. excluding holidays.
7. The Scottish National Gallery
Attention art lovers! On Princes Street, in the centre of the city, you'll find the Scottish National Gallery — home to one of the finest collections of art in the world. Its neoclassical building built in 1859 is itself a work of art with its majestic Greek columns and temple-like presence.
Inside you'll find everything from old masters like Rembrandt, Botticelli and Titan to more modern artists like Turner, Monet and Van Gogh. They also possess a collection of Scottish paintings that is second to none.
Admission to the main museum is free, but certain special exhibitions may require a ticket.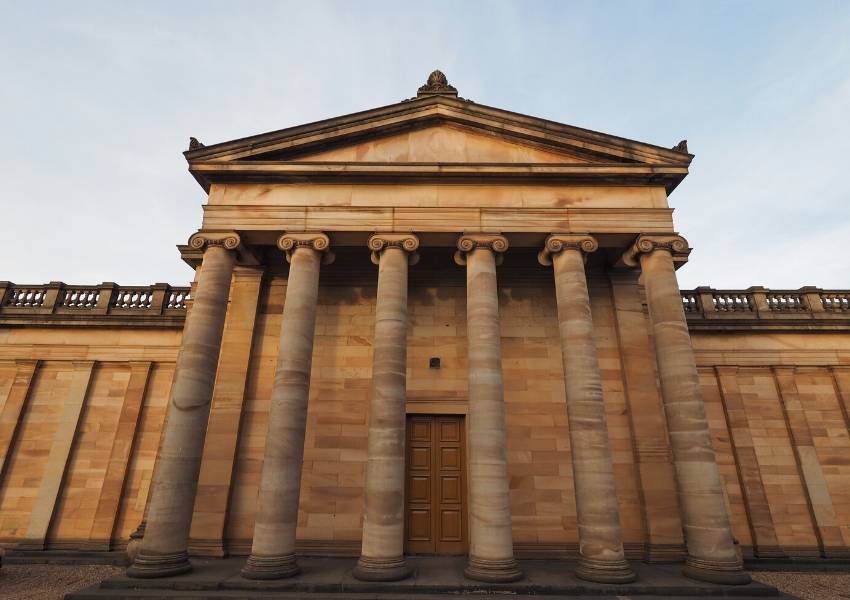 8. Princes Street
In the mood for a little shopping and sightseeing? Take a walk down Princes Street, New Town's main thoroughfare. This is where to find the hustle and bustle of Edinburgh.
You'll pass cheerful restaurants and speciality boutiques, but there's also some really interesting architecture if you take a moment and look up.
Princes Street is about a mile long and there are plenty of memorials and statues to stop and appreciate along the way. You'll also be rewarded with some excellent views of Old Town and Edinburgh Castle.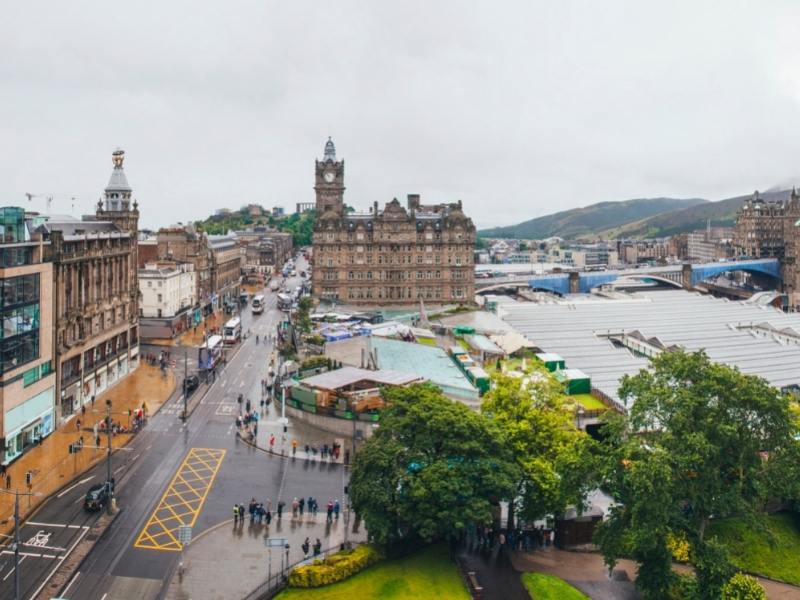 9. Royal Botanic Garden Edinburgh (UNESCO World Heritage Site)
Just north of Edinburgh's centre is the celebrated Royal Botanic Garden, known locally as The Botanics. It's nearly 350 years old and sits on a sprawling 72 acres.
The landscaping is simply exquisite, and the views of the city and Edinburgh Castle are spectacular. Don't miss the Glasshouses, home to 3000 exotic and endangered plants from 10 different climatic zones around the world.
Admission to The Botanics is free, but the Glasshouses requires a £7 admission for adults. Plan to spend several hours enjoying this gorgeous destination.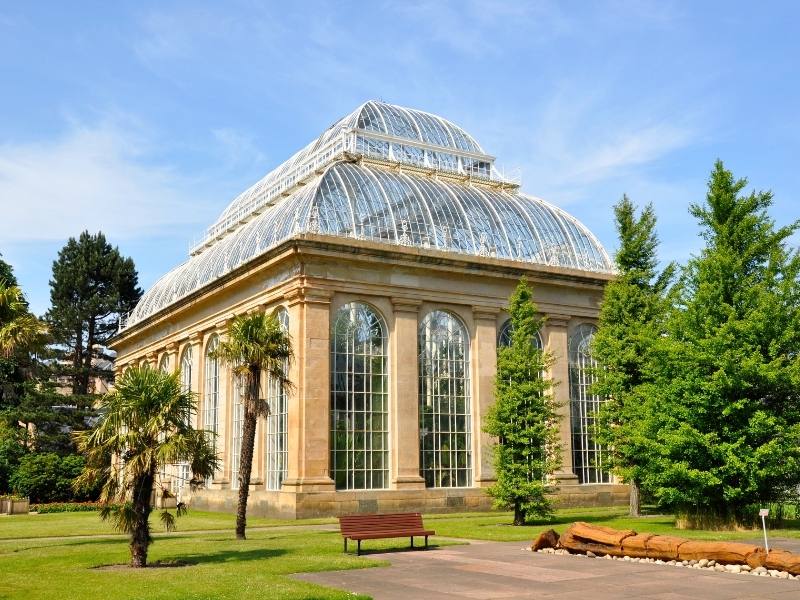 10. The Georgian House
You don't have to imagine how the upper crust of New Town lived during the 18th and 19th centuries — you can see it for yourself at the Georgian House.
The meticulous restoration of an 18th-century townhouse was completed by the National Trust for Scotland and has become one of the city's most popular historical attractions.
Located in the heart of New Town, the home contains fine collections of period furnishing, glass, porcelain and silver. Bring the kids along because there are hands-on children's activities on the top floor, like historical dress-up and learning to write with a feather quill pen.
The home is open 11:00 a.m. – 3:15 p.m. Wednesday through Sunday. Getting tickets online from the National Trust for Scotland works best, so your spot is guaranteed.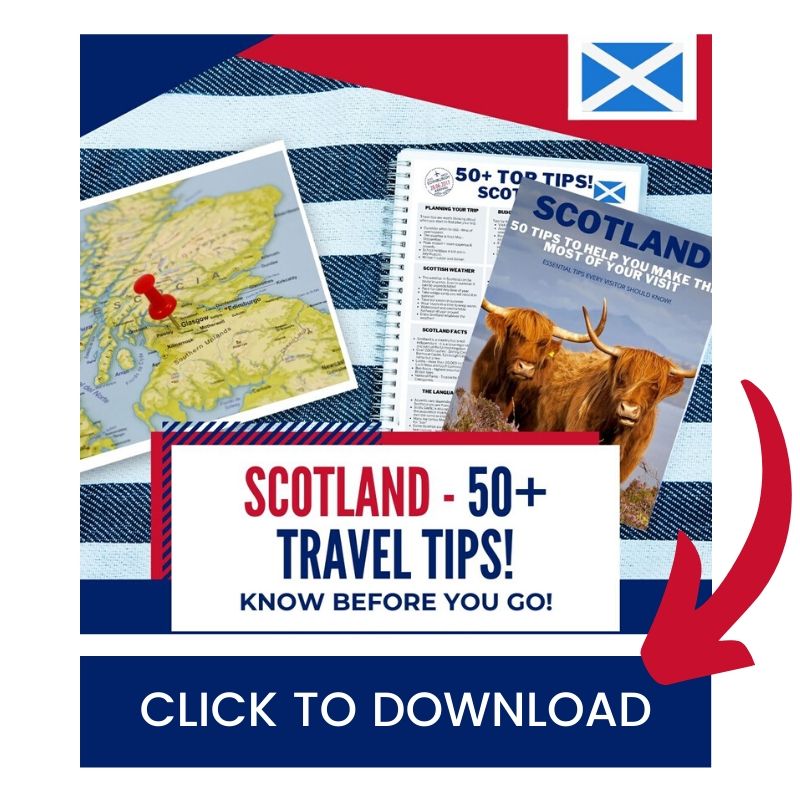 11. Calton Hill
If you're not crazy about climbing all the way up Arthur's Seat to get your view of the city, don't despair.
Located at the east end of Princes Street, Calton Hill offers spectacular views of the city and is a favourite place to take photographs.
Take the stairs to the top and you'll find a variety of monuments to explore as well.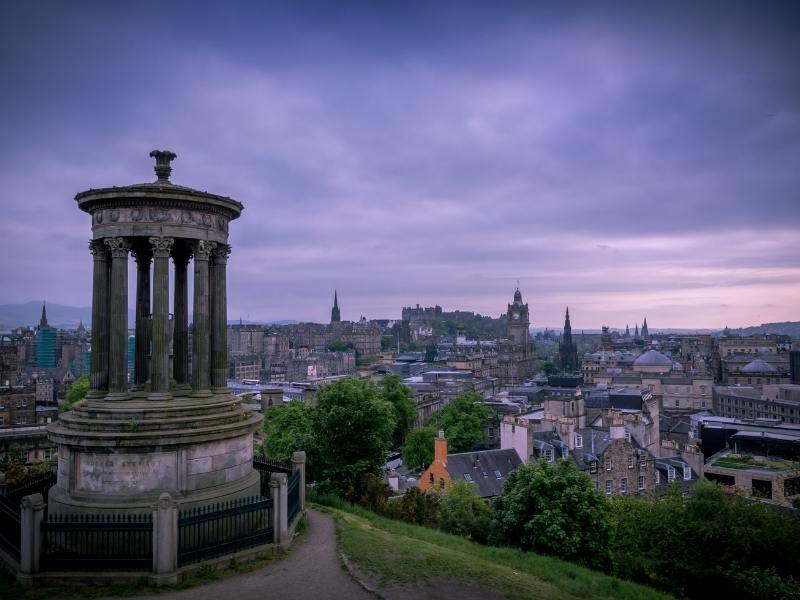 12. Camera Obscura and World of Illusions
Calling all kids and adults — Camera Obscura and World of Illusions is the perfect all-ages family attraction. Established in 1835, they boast five floors of over 100 interactive, super fun exhibits, light tricks, games and optical illusions.
When you're ready for a breather from all of the excitement, their rooftop terrace provides amazing views of the city.
One ticket buys all-day access. Best of all, it's conveniently located near the Castle on the Royal Mile.
13. The Meadows
The Meadows is a large and very popular public park in south-central Edinburgh. Made up of grassy fields crisscrossed with tree-lined paths, it's an ideal place to have a romantic picnic for two or fun family time.
There's an adventure playground for the kids as well. If you forgot your picnic, don't worry. There are cafés on site.
14. Greyfriars Kirkyard
A favourite haunt of ghost hunters and history buffs alike, Greyfriars Kirkyard is an ancient cemetery straight out of a horror story.
Established in the late 16th century on the southern edge of the Old Town, it has the reputation of being one of the world's most haunted graveyards.
Keep an eye out for George Mackenzie, the restless poltergeist who doesn't take kindly to those disrespecting his tomb.
Harry Potter fans may be interested to know that the grave of Tom Riddell aka Lord Voldemort can also be located in Greyfriars Kirkyard.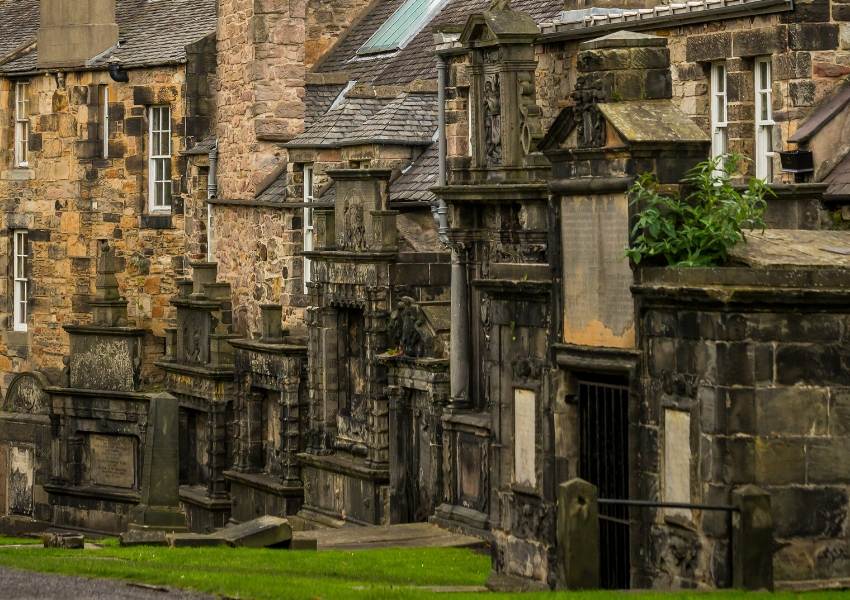 15. Greyfriars Bobby
Greyfriars Bobby is a very famous dog – a Skye terrier – who lived in the city with his master over 150 years ago. When his owner died he spent 14 years guarding the grave before he himself died on 14 January 1872.
He is buried in the Greyfriars Kirkyard and lives on through books and films which have been written about him. The statue was erected in 1873 in his memory.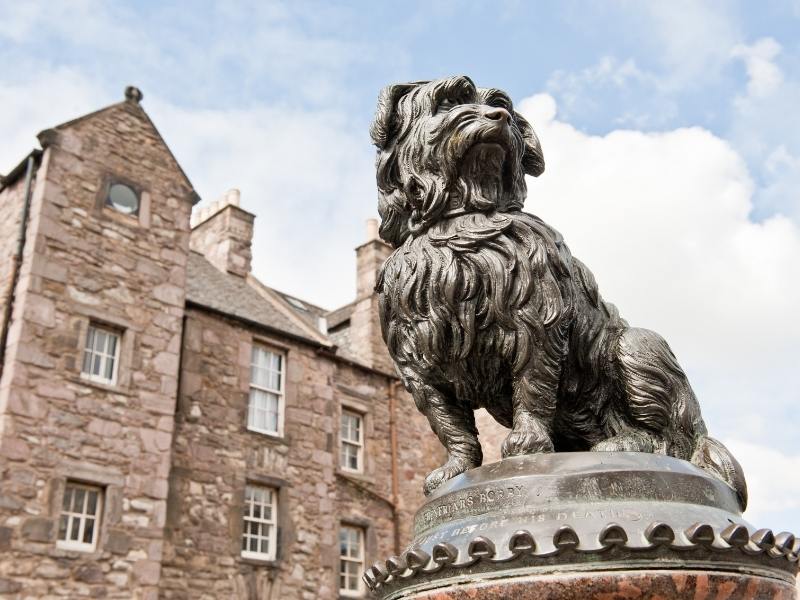 16. The Real Mary King's Close
For one of the creepier city attractions, descend under the streets and into the city's plague-ravaged past.
Guided tours by historical re-enactors illuminate 400 years of history, legend and myths about the underbelly of Edinburgh and its residents. The tour takes a little more than an hour and does go through some dark and narrow passages.
Click here for further information including the times and prices of the tour.
17. The John Knox House
One of the quaintest sights is The John Knox House. Built in 1470, it's one of the oldest medieval homes in the city and it's right on the Royal Mile.
The building's charm and rich history will delight any visitor, especially if they are interested in learning about the Scotland Reformation. Get your cameras ready for the Oak Room on the top floor. Its 17th-century oak panelling and painted ceiling are a national treasure.
Purchase your tickets for the John Knox house here. Tours are available Monday – Saturday 10:00 a.m. – 6:00 p.m. Open Sundays 12:00 p.m. – 6:00 p.m. in July and August only.
18. The Scotch Whisky Experience
Immerse yourself in Scotland's national drink at The Scotch Whisky Experience. Perched atop the Royal Mile by Edinburgh Castle, it's more than a museum of scotch — it's a perspective-changing participatory scotch experience.
Learn about the heritage and history of scotch and scotch making. Take a tour, class or indulge in a wee dram at one of their tutored tastings.
There's also a full-service restaurant, coffee shop and world-class whisky bar. The Scotch Whisky Experience is a must for teetotallers and whisky aficionados alike.
If you enjoy a wee dram why not sip your way around Edinburgh's old town with a local whisky lover?
Enjoy tasting a few of the finest malt whiskies and learning a bit about how they're made on a private, personalised 3-hour Scottish whisky experience. This is a great way to not only learn more about whiskey but also to spend some time chatting with a local and find out more about the city.
19. Scott Monument
Located in Princes Street Gardens, Scott Monument celebrates Scottish literary giant, Sir Walter Scott. It's one of the largest monuments to a writer in the world, standing at a grand 200 feet.
It is a remarkably ornate and impressive structure to behold. There are 287 steps to reach the top. Those willing to make the climb will be treated to stunning views of the city.
Not in the mood to climb? You can appreciate this amazing structure from ground level and relax on a nearby bench.
Tours are offered between 10:00 a.m. and 3:30 p.m. daily though numbers are strictly controlled and limited to 24 an hour due to recent concerns of overcrowding.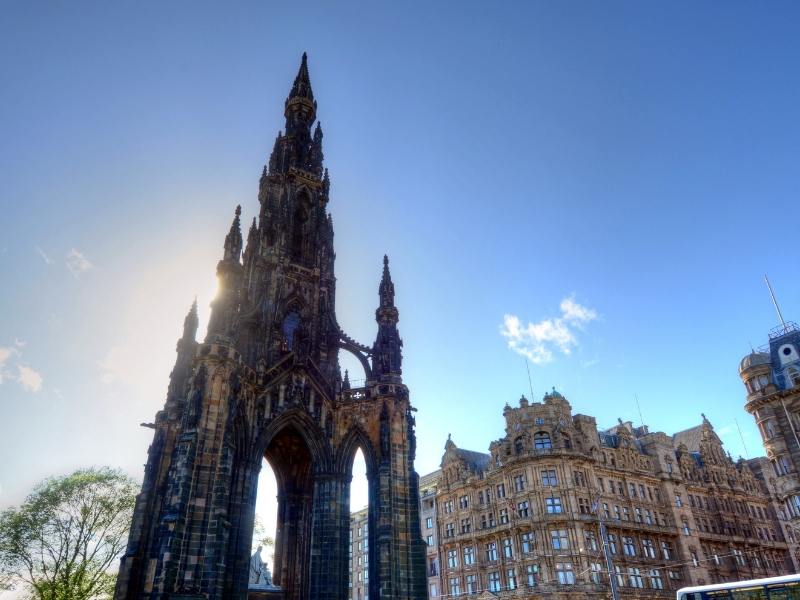 20. Edinburgh Zoo
Located on the side of a hill in over 82 acres of woodland (as I remember very vividly trying to push my daughter around in her pushchair) Edinburgh Zoo is the home to the UK's only giant pandas.
With an extensive animal collection the zoo is a great day out for kids. There are lots of talks throughout the day to learn more about the animals and the work the zoo is doing to help conservation.
21. The Edinburgh Dungeon
Visit the Edinburgh Dungeon and take an interactive walk through-experience that includes special effects, rides, theatrical sets and live actors. Its a great way to learn about the history of Edinburgh and Scotland and a fun educational experience for kids.
22. The Stand Comedy Club
In the mood for a few laughs? The Stand Comedy Club is open seven nights a week. Hosting both local acts and big-name comedians, watch hilarious shows in an intimate, fun setting with a good mix of tourists and locals.
Avoid the long lines and book your tickets online. All shows offer drinks and most serve food as well. Can't make it there at night? They also offer free lunchtime shows.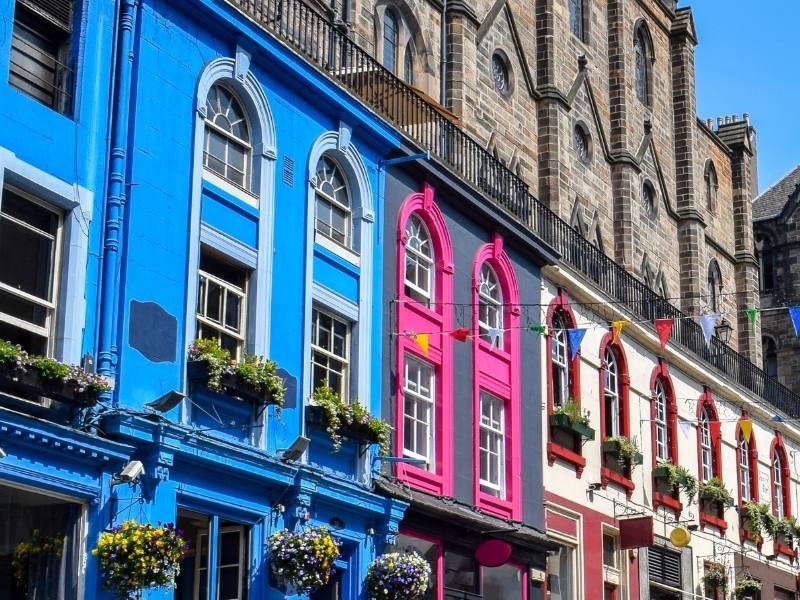 23. The Cameo
If you're a lover of cinema, you might want to check out The Cameo, one of the oldest movie houses in Scotland. Built all the way back in 1914, it used to show silent movies accompanied by an orchestra. The theatre was renovated in the late 40s and became a renowned art-house destination.
An update and restoration of the main auditorium in the 80s brought back this landmark to all its glory. They currently show both indie and mainstream movies and also have a lively café-bar. Call or visit their website for shows and times.
24. Festival Theatre
What to see in Edinburgh? Check out what's playing at the Festival Theatre.
Located in the heart of the city, the Festival Theatre is one of Scotland's premier entertainment venues offering everything from Ballet and Opera to contemporary dance and stand-up comedy. For show listings and tickets, visit their site online.
25. Elephant House Café (Unfortunately now closed following a fire in 2021)
Are your kids Harry Potter fans? How about taking them for a bite to eat at the very tea and coffee house where J.K. Rowling wrote the first chapters of her wizarding world masterwork.
You can even see the window seat where she sat and lots of photographs of her taken at the Elephant House on the walls near the back of the cafe.
When you've finished your meal, cross the street and go into the Greyfriars Kirkyard and you'll find the grave of Thomas Riddell, perhaps the inspiration for Lord Voldemort himself.
Insider Tip – Don't miss a visit to the bathrooms!
There are lots of Harry Potter connections with Edinburgh. If you are a fan I recommend the Harry Potter Magical guided walking tour.
You have the opportunity to discover the city where the world of Harry Potter was conceived including testing your knowledge with an audio-visual quiz, finding out your Hogwarts House, and visiting Tom Riddle's grave.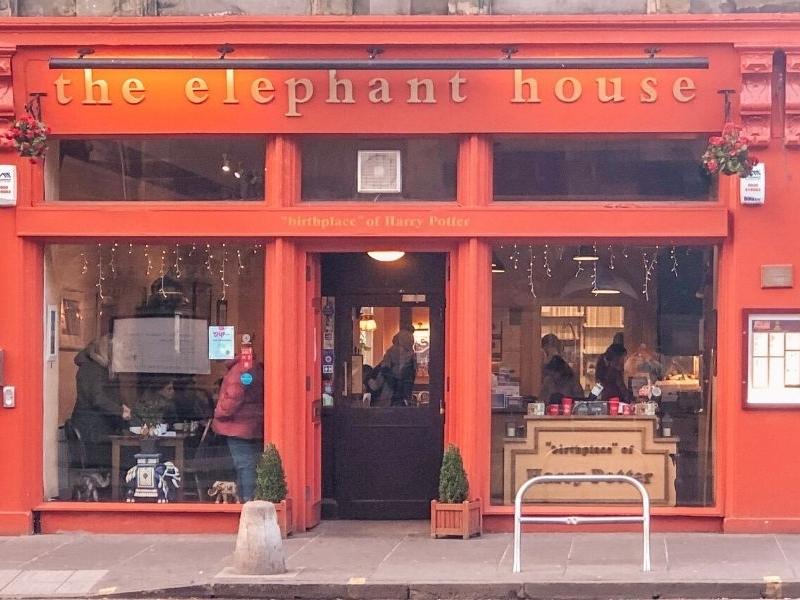 26. Holyrood Distillery (A bonus one!)
Last but not least is the Holyrood Distillery. Recently opened in 2019 it is the first single malt distillery in the heart of Edinburgh for nearly 100 years.
Book a guided tour (there are options for drinkers of gin and whiskey) as well as a whisky masterclass available which includes tasting some of Holyrood's specially selected range.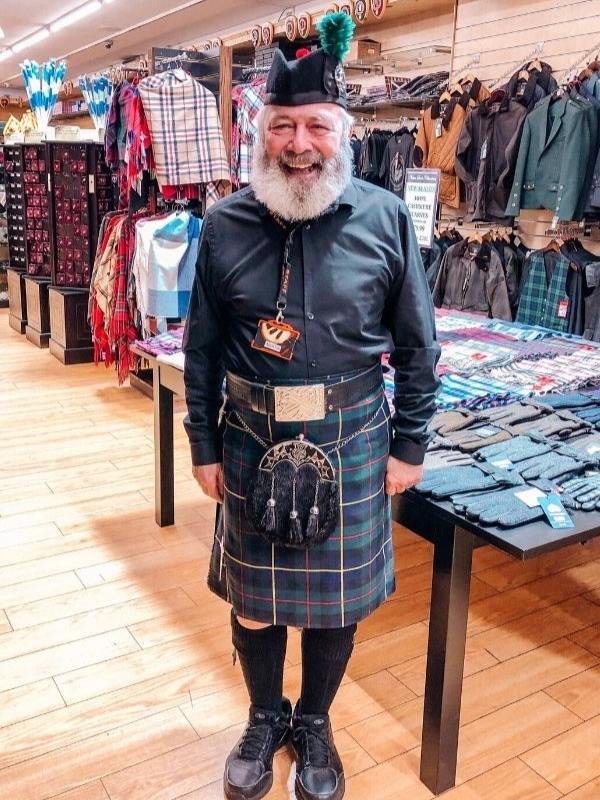 27. Take a ghost tour
Edinburgh is reputedly one of the most haunted cities on earth! With so many spooky places to explore including graveyards, alleys and the infamous Underground Vaults we recommend booking a ghost tour and experiencing paranormal Edinburgh for yourself.
Read more – Our guide to 9 of Edinburgh's best (and spookiest ghost tours)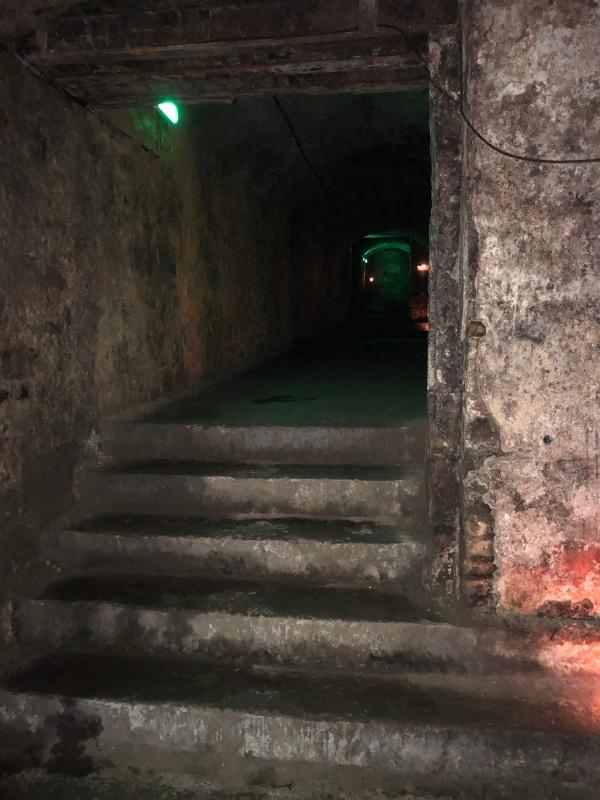 BEST DAY TRIPS FROM EDINBURGH (TOURS)
If you are basing yourself in Edinburgh and prefer to take day trips from the city there are lots of great places to travel to by train and/or car. This includes Glasgow, Falkirk (for the Kelpies and Falkirk Wheel, Glencoe and Highlands, Stirling Castle, St Andrews and of course the Scottish Borders and Northumberland.
More information about train and road trips in Scotland coming soon as well as multi-day tours from Edinburgh.
However, if you prefer to sit back and let someone else do the driving why not take an organised tour option instead? There are lots to choose from with the following 5 my top choices.
Enjoy a full-day tour (12 1/2 hours) and experience some of the most dramatic scenery the Scottish Highlands has to offer. Spend time at beautiful Glencoe before travelling to Loch Ness where you have the chance to enjoy a cruise on the loch and a visit to Urquhart Castle.
Discover where J.K. Rowling found inspiration for her Harry Potter novels on this day trip to the Scottish Highlands from Edinburgh. Travel across Rannoch Moor to Fort William where you board the Hogwarts Express steam train.
Cross the Glenfinnan Viaduct and on to Mallaig before returning to watch the steam train cross the viaduct on its way back to Fort William. A long but magical day for any Harry Potter fan!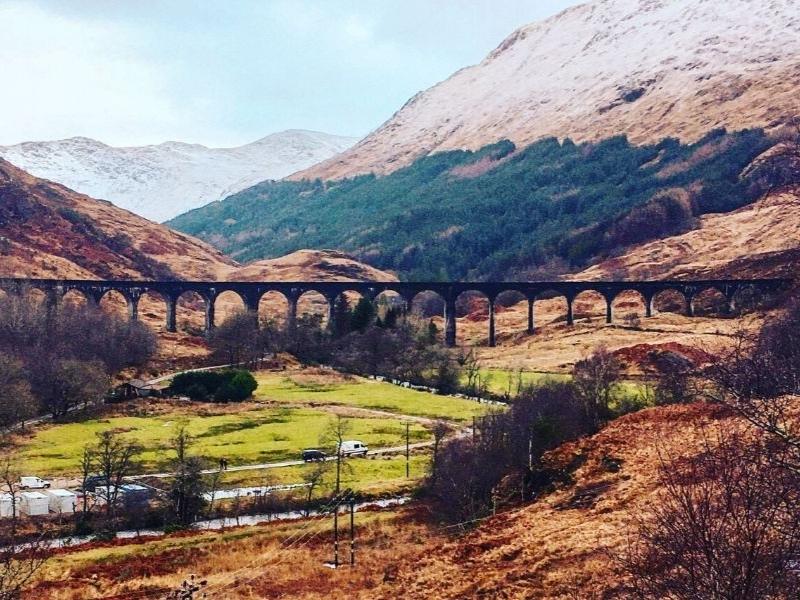 Join this unique tour to walk in the footsteps of Jamie and Claire from the hit series Outlander. You will be accompanied by a local Scottish guide who will entertain you with the history and stories of each location.
The tour includes a visit to Doune Castle (Castle Leoch) and Culross (Cranesmuir) as well as Midhope Castle (Lallybroch) where you will learn about the history and legends of each location on this 9 hour tour.
Explore some of Scotland's fascinating history and culture on this full-day small group tour from Edinburgh. Learn about the myths of the Holy Grail and Rosslyn Chapel, and travel to Melrose to see its impressive abbey, dating back to the 12th century.
Experience Glasgow, Scotland's largest city, as well as the stunning natural beauty of the Trossachs National Park with some free time at Loch Lomond. Take in Stirling, one of the ancient capitals of Scotland, land of William Wallace and Robert The Bruce.
EDINBURGH ITINERARIES
One day, 2 day, 3 day and 4 day Edinburgh itinerary options
One day itinerary
If you have only one day in Edinburgh I would visit the Castle and walk the Royal Mile to Holyrood House. There are lots of shops to pop into along the way as well as sights such as Greyfriars Bobby, Greyfriars Kirkyard and the John Knox house you shouldn't miss.
Have a coffee at The Elephant House cafe and late lunch/early dinner at Makars Gourmet Mash Bar (recommend the haggis neeps and tatties) before a little shopping along Princes Street and a walk around the Scott Monument.
Two-day itinerary
If you have two days in Edinburgh I would visit the Royal Yacht Britannia and take a walk up to see the view from Arthur's Seat in the afternoon.
Three-day itinerary
If you have three days in Edinburgh follow the same 2-day itinerary as above and add either the botanic gardens or the zoo.
Four-day itinerary
You can do all of the things described in this post if you have four days in Edinburgh. I would check the weather forecast and plan accordingly.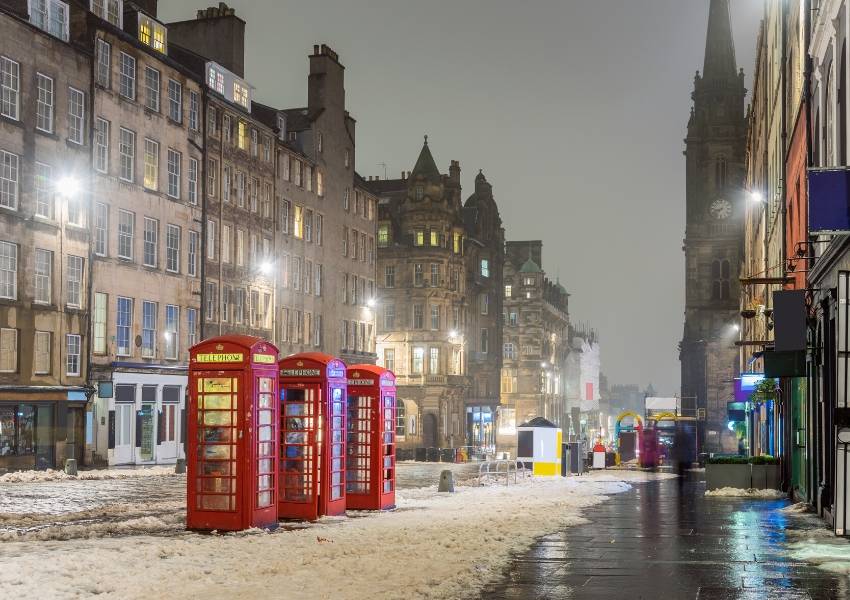 WHERE TO STAY IN EDINBURGH
The best hotels in Edinburgh for sightseeing
There are lots of accommodation options in Edinburgh to suit every budget. These are my choices of some of the best hotels in the city based on location and customer reviews.
You can also find hotels, castles and more for that special stay in Scotland in my Scotland Accommodation Guide.
⭐️ Luxury/Boutique hotels
The Balmoral – 5* luxury, a Michelin starred restaurant, amazing afternoon teas, a spa and located right next to Waverley train station. £35 per day for parking.
The Witchery by the Castle – a luxury boutique hotel with 9 themed suites. Boasting 4 poster canopied beds, spacious bathrooms and beautifully furnished and decorated the Witchery is the perfect choice for a special occasion. No parking is available.
Waldorf Astoria The Caledonian – Another beautiful 5* luxury hotel offering rooms with some lovely views. Facilities include a spa and fitness centre, indoor pool, restaurant and bar. £25 per day for parking.
⭐️ Mid-range hotels (including well-known chains)
Holiday Inn Express City Centre – 3* hotel located in the New Town. A good breakfast, free WiFi, clean rooms and comfy beds make this a great choice. With family rooms available it is a popular option for those travelling with children. No parking is available.
Motel One Edinburgh Royal – Centrally located and affordable yet stylish hotel with clean and comfortable rooms. Adults only. No parking.
⭐️ Guest Houses
Elder York Guest House – perfectly located a few minutes walk to Princes Street this is where we stay when we visit the city. Breakfast is good and the rooms comfortable. Note there is no lift so you have to climb a few sets of stairs to get to the guest house. No parking.
MAP OF EDINBURGH
Including sights/hotels and recommended restaurants and pubs
Click on the arrow on the top of the map for each layer – sights, hotels and recommended restaurants, cafes and bars.
FAQs & TIPS FOR VISITING EDINBURGH
First-time visitor? Read our practical tips and make the most of your Edinburgh adventure
What are the best ways to get to Edinburgh?
Fly to Edinburgh Airport
If you want to fly directly to Edinburgh you will find options from many destinations across the world. If there is no direct flight I would suggest catching a connecting flight from London. The airport is close to the city with many ways to transfer available including bus, taxi and tram.
Take the train
From London take a train up the East Coast Mainline which takes about 4 1/2 hours. Book in advance to save money. Check fares and book online through trainline.com.
Alternatively, book the Caledonian overnight sleeper service from London Euston to Edinburgh Waverley. We have taken this service twice now from London to Fort William and loved it – look out for our review coming soon.
If you are travelling by train to the UK for the first time read our guide to UK train travel ebook which tells you everything you need to know!
Edinburgh is one of the stops on our 14 days Best of Britain by rail itinerary. If you are thinking of travelling the UK by rail it covers all the major destinations in a loop from London.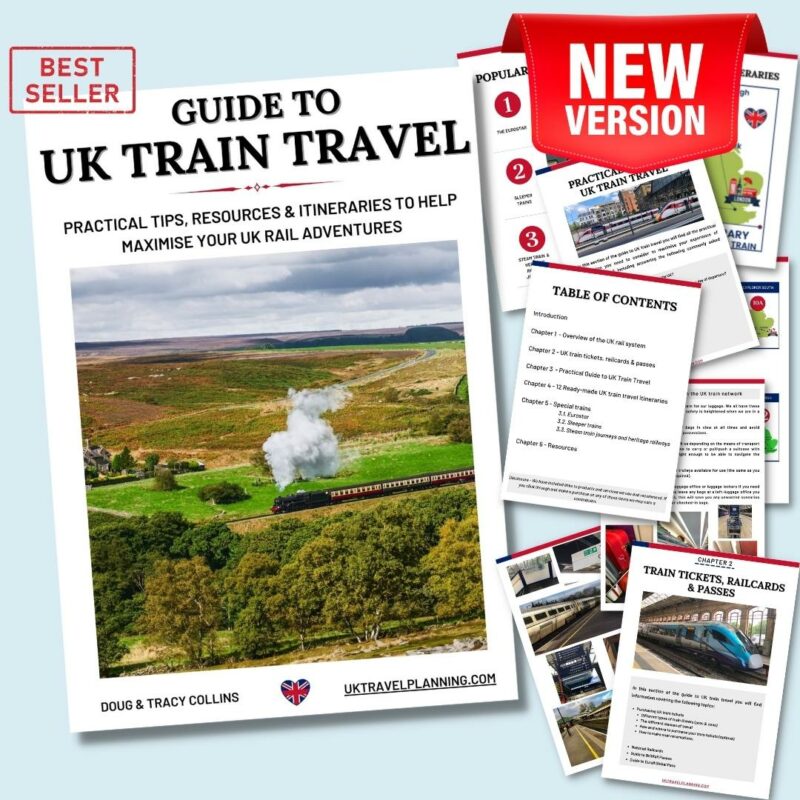 Drive to Edinburgh
If you are taking a road trip around the UK and plan to include Edinburgh in your itinerary make sure you book a hotel/ accommodation with free parking.
Many of the hotels and guest houses don't offer parking at all so do check before you book.
If you plan to start your road trip in Edinburgh I would see all the main city sights before picking up your car and continuing your trip.
I recommend checking rental car hire options through AutoEurope or Discover cars who both compare the prices from a number of companies to secure the best deal for you.
What are the best ways to get around Edinburgh?
You may be wondering after I have shown you all these amazing places to visit how you are actually going to travel around Edinburgh to see them! There are a number of options available.
Many of the sights are close to each other (Castle, Royal Mile, Holyrood House ) and are within walkable distance of one another (see the map at the bottom of the page)
Public transport options
The city has a modern public transport network which includes buses, trams and trains.
Bus
There is a city-wide network of buses operating 24 hours a day. The Airlink bus runs between the airport and Waverley Station 24 hours a day. The journey takes around 25 minutes and leaves every 10 mins (approx) An adult single costs £4.50 and an open return £7.50.
Trams
The tram is a great way of travelling from one end of the city to the other. With regular stops along Princes Street jumping on and off the tram is one way to get around. The tram runs 14 kms from Edinburgh Airport to York Place in the east end of the city centre.
Buy tickets from the ticket vending machines at each tram stop. The machines accept credit and debit cards including cash (but give no change)
If you are travelling into Edinburgh from the airport via the tram network the cost is £6.50 for an adult and £3.30 for a child (single). Return tickets are £9.00 for adults and £4.80 for children.
It is also possible to book an Airlink Bus Transfer or private car transfer to and from the airport and Edinburgh.
Trains
If you want to travel further afield for the day there are regular services from Edinburgh Waverley Train Station to Glasgow, Falkirk (for the Kelpies and the Falkirk Wheel) and Stirling.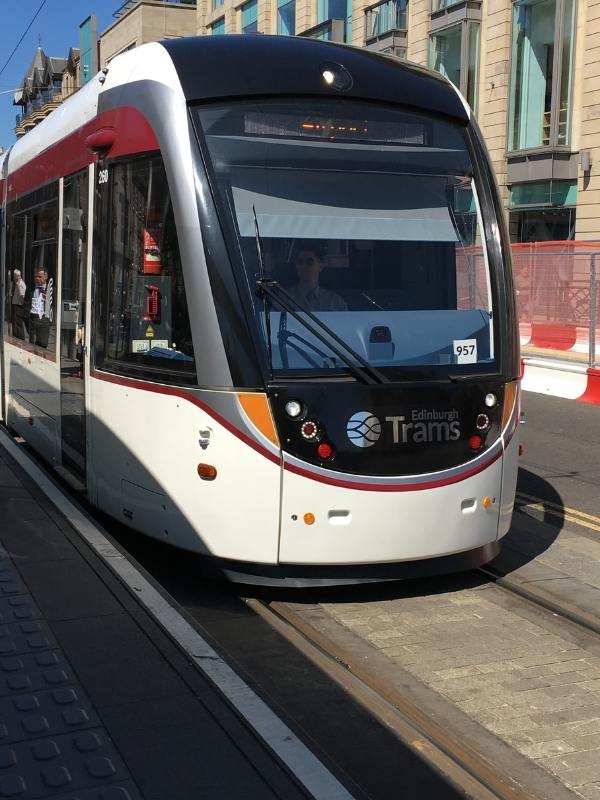 Alternative transport options (including tours)
There are a number of hop-on and hop-off bus services operating in the city. If you purchase an Edinburgh Pass (these can be purchased for one, two or three days in Edinburgh) the Hop-on Hop-off Bright Bus Tour is included in the cost as well as a City Bus Tour.
Other bus tours include
Travel on an open-top, double-decker bus with panoramic views of the city.
Tour Edinburgh on 3 different hop-on and hop-off bus routes with 24 or 48 hours of unlimited travel. Enjoy live guidance in English during the City Sightseeing Tour and the Majestic Tours.
See all of Edinburgh's attractions from the comfort of a hop-on-hop-off sightseeing bus which includes free entry to 3 royal attractions with a 48-hour Royal Edinburgh Ticket.
Visit the Castle, climb aboard the Royal Yacht Britannia, and tour Holyroodhouse.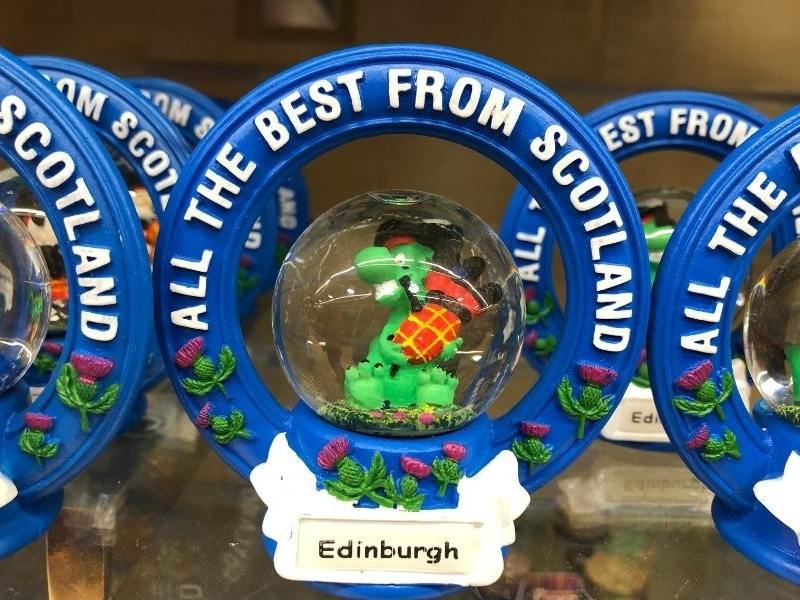 When is the best time of year to visit Edinburgh?
I have visited Edinburgh in all seasons and although it can be a little chillier, darker and wetter during the winter months it still makes a great winter destination.
Make sure to pack for the weather whatever the season. Read my recommendations for packing for the UK for all seasons.
Edinburgh is a popular tourist destination and can be very busy in the summer months (I recommend buying tickets for sights before you arrive)
In particular, it is incredibly busy in August when the Edinburgh Festival is on so best avoided unless you have an interest in the festival.
Also avoid New Year unless you are attending the famous Hogmanay celebrations as this is an expensive time to visit and can be very crowded.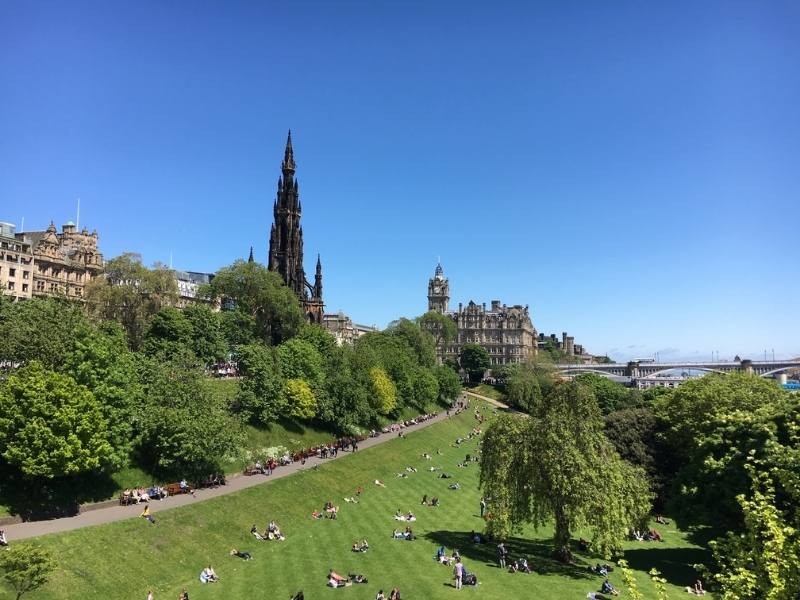 Enjoy your visit to Scotland
I hope that this guide to the best things to do and places to see in Edinburgh Scotland will help you make the most of your visit.
You can read more in my article about the top 19 places to visit in Scotland for more inspiration for your trip. Also, take a look at my best book guide for Scotland which has 25 suggestions in a variety of genres or my guide to 18 movies set in Scotland.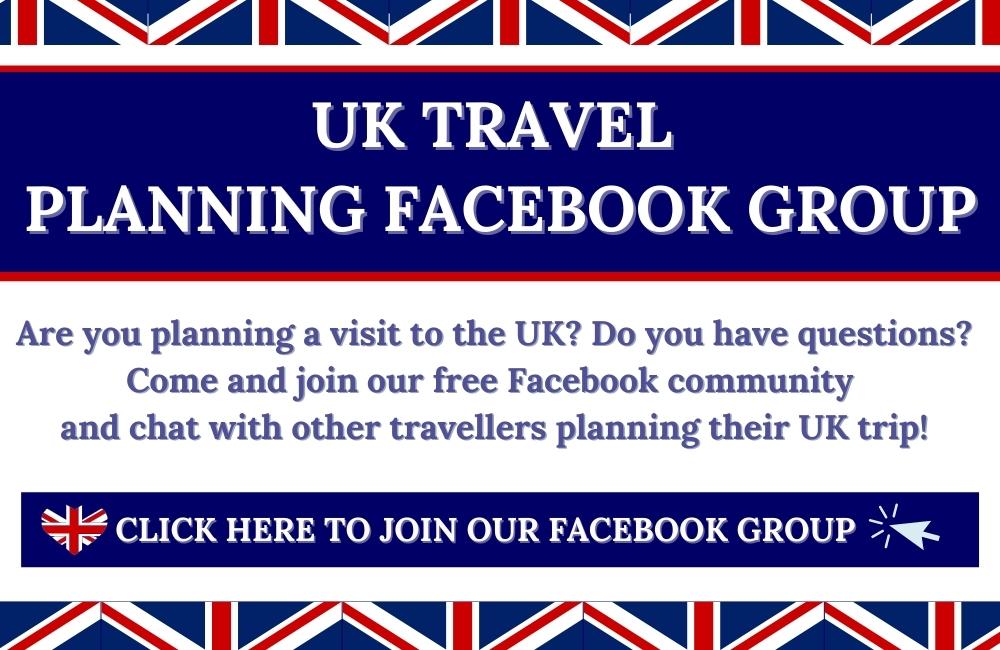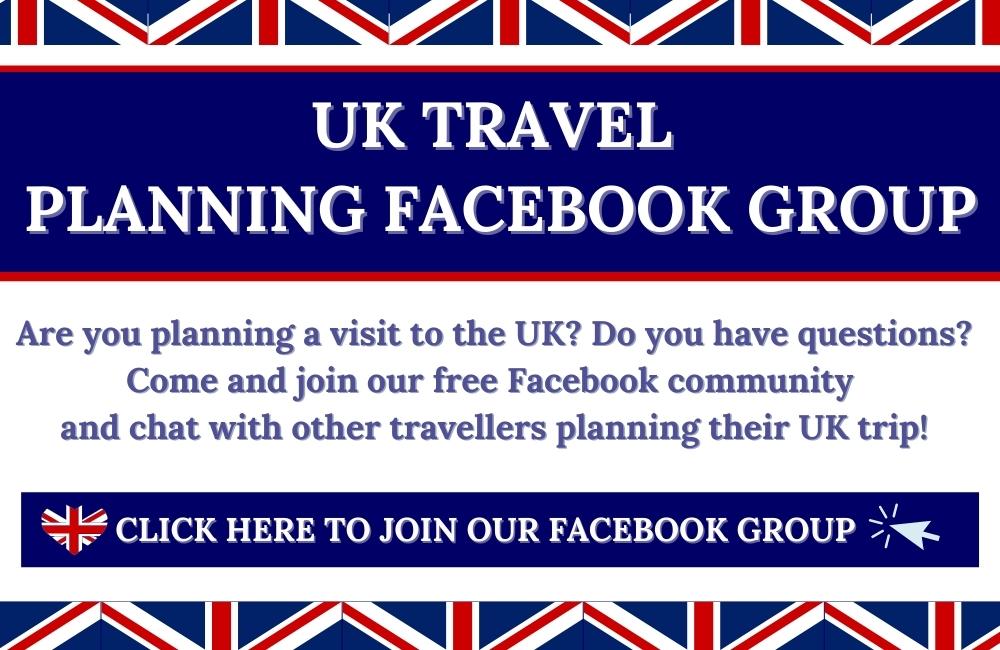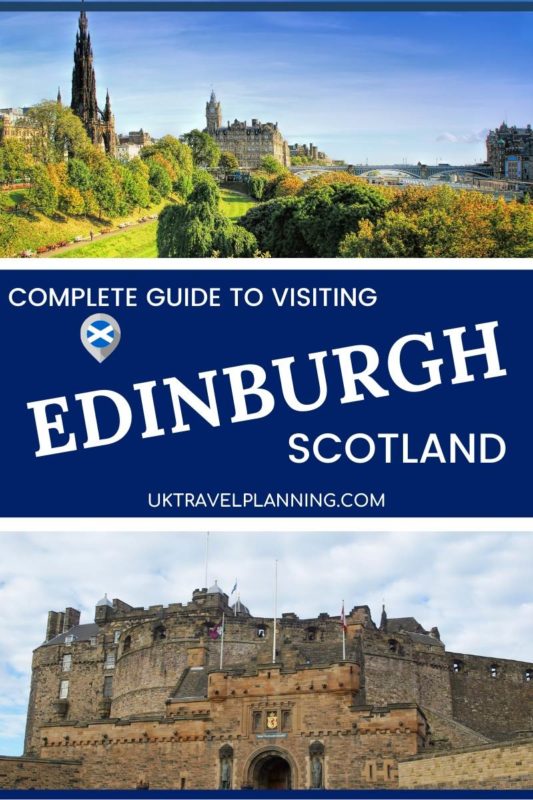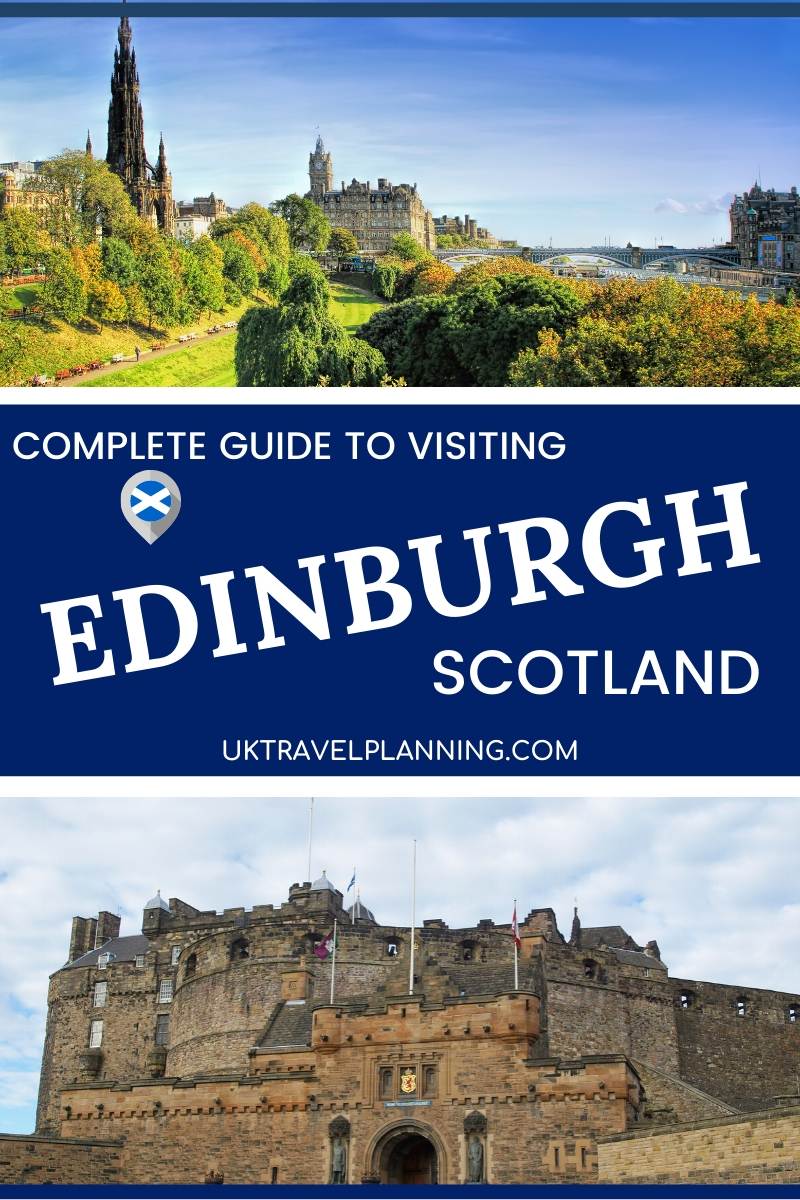 Find more inspiration for your travels in my Scotland Travel Guide which includes information about what to see, where to stay, how to get around, travel tips, recommended reading and more to make the most of your trip.