Our Oxford Travel Guide includes recommended places to visit and things to do, accommodation options, tips and more for one of the most famous university cities in the world. Everything you need to plan your visit and essential reading for any visitor to Oxford!
Plan your visit to Oxford
Located only 60 miles (90 km) north-west of London in the county of Oxfordshire is the city of Oxford, home to arguably the world's most famous and prestigious university.
Nicknamed the 'City of Dreaming Spires" Oxford is a compact city with many of its main sights situated close to each other.
Oxford is one of England's most beautiful cities and a popular day trip from London easily reached by train from the capital. Plan to spend the day exploring the University's famous colleges, magnificent medieval buildings & museums.
What you will find in this complete Oxford Travel Guide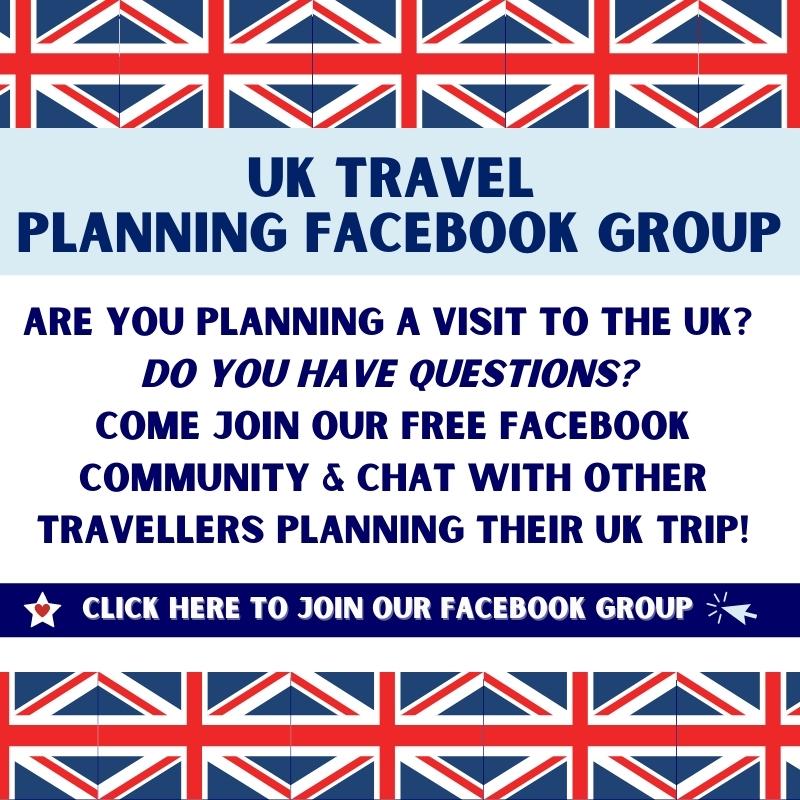 Map of Oxford
Oxford travel guide – Visiting Oxford FAQ's
When is the best time of year to visit Oxford?
Oxford is a beautiful destination whatever time of year you plan to visit.
The summer months are busy with visitors from the UK and abroad flocking to explore the sights.
If you plan to stay in Oxford we recommend booking accommodation in advance during peak season.
During the winter Oxford is quieter but a truly magical experience when frost or snow covers the city.
Spring heralds in blossom-covered trees and colourful flowers across the city whilst visitors during the Autumn will be greeted by multi-coloured leaf displays of golds and reds. Oxford is simply stunning whenever you choose to visit.
How many days do you need in Oxford?
It is possible to see the main sights and attractions of Oxford in a day but if you are an art or history lover we recommend 2 days to fully explore the cities museums and colleges.
Oxford is also a great base for further exploration of Oxfordshire and the Cotswolds by car or tour.
What is the best way to explore Oxford?
The historic centre of Oxford is easy to explore on foot. Alternatively consider buying tickets on the Oxford hop-on-hop-off bus tour and enjoy unlimited hop-on hop-off for 24 or 48 hours.
Which city should I visit – Oxford or Cambridge?
I would say visit both if you can fit them into your itinerary. Both cities have their own unique charms.
Oxford is the larger city and has lots of things to see and do so could easily fill 2 days if you wish to explore all its colleges and museums. It is also the perfect destination to visit if you are considering a road trip to the Cotswolds. If you are a Harry Potter fan head to Oxford where you will find several film locations used in a number of the movies.
Cambridge is a smaller city than Oxford. There is less to do and see but it is a beautiful and easy city to explore in a day and well worth visiting. Enjoy a stroll along the river Cam, try punting, and enjoy the cities stunning architecture. Read more about Cambridge in my Cambridge Travel Guide.
As I have mentioned both cities are doable day trips from London by train. If you only have one day and want to see both cities take this Oxford & Cambridge Day Tour from London.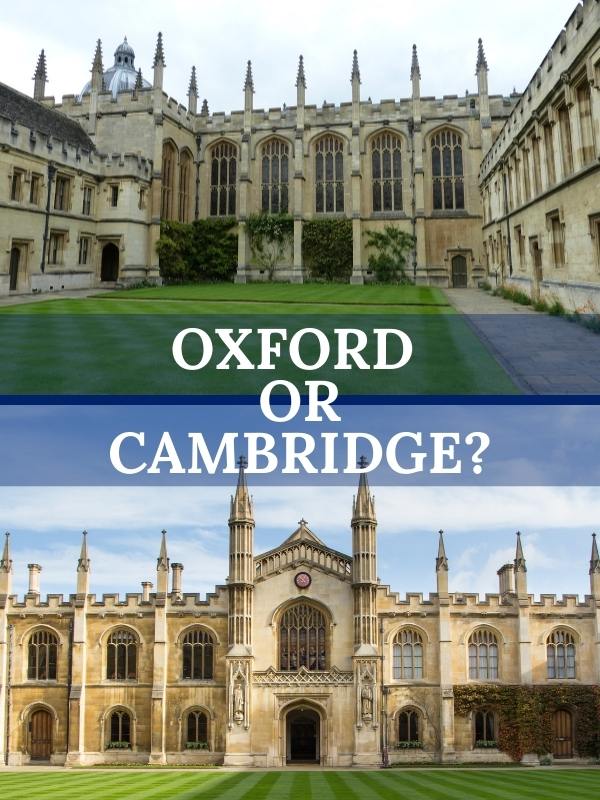 What is the best way to travel to Oxford from London?
Oxford is an easy day trip from London but with so much to do and see it is worth considering spending a few days there to fully appreciate the city.
It is also the perfect base for exploring the beautiful Cotswolds. The UNESCO World Heritage listed Blenheim Palace is also close to Oxford.
By train from London
For timetables and tickets, we recommend the trainline. Take the train to Oxford for the day or incorporate it into your UK train travel itinerary.
Tip – If this is your first time catching a train in the UK read our complete guide to UK train travel which includes all the information you need to know to make travelling around the UK by rail a relaxing and stress-free experience.
Distance from London: 52 miles / 83 km
Time taken by train: 1 hour
Leave from: London Paddington/ London Marylebone
By car from London
Although located only 54 miles and an hour drive from London I recommend taking the train! Oxford is one of the least car-friendly cities in the UK and it is not worth the hassle if you can avoid it.
If you are planning to visit Oxford as part of a UK road trip and it is your first destination after London I recommend travelling to Oxford by train and picking up a rental car at the station.
If you are travelling to Oxford by car from other UK destinations note that car parking in the city centre is limited and expensive. 5 Park and Ride sites are available if you plan to visit for the day but do take into consideration the additional time you will need. Alternatively, if you plan to stay for longer book accommodation which includes parking.
Take a tour from London to Oxford
There are many day tours available which include Oxford in their itinerary. If you are pushed for time we recommend considering booking a tour from London to see the highlights of the city.
Oxford and Cotswolds Villages Day Trip – Escape the hustle and bustle of London and spend the day exploring the historic city of Oxford and the traditional stone villages of the Cotswolds. Travel in comfort through the countryside on a small group tour with a knowledgeable guide.
Harry Potter Studio Tour & Oxford Day Tour from London – Depart London for a magical day out on the Warner Bros. Studio Tour–The Making of Harry Potter, followed by a visit to the University of Oxford. The full-day trip includes admission to the studio tour and a professional guided walk in Oxford.
Attractions and things to do in Oxford and the surrounding area
Click the links for more information about the best things to do in Oxford plus places we recommend visiting in the surrounding area.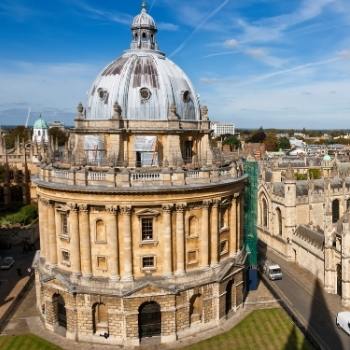 ONE DAY IN OXFORD ITINERARY – BEST THINGS TO SEE AND DO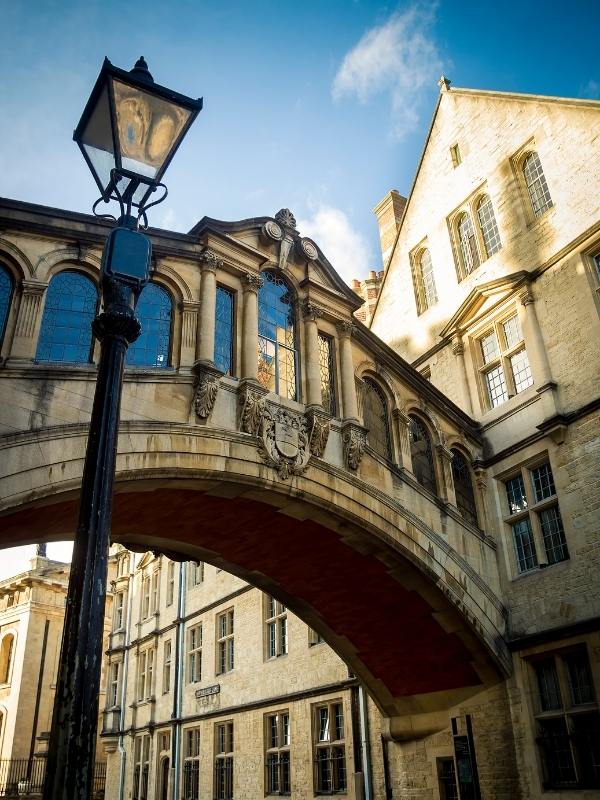 Tickets, tours & attractions in Oxford
There are numerous walking tours of Oxford available. Choose the tour that interests you the most – for fans of Inspector Morse and Harry Potter there are excellent themed tours available.
If you prefer to tour the city with a university graduate this is also possible and a great way to learn about life for students at this hallowed university.
Making of Harry Potter Tour – Explore Oxford through the eyes of Harry Potter and other characters from the Harry Potter movies on a 1.5 to 2-hour tour. Discover how student life at Hogwarts compares with an Oxford education. Test your knowledge with a Potter-mania quiz.
Private Punting Trip with Optional Walking Tour – Enjoy a relaxing 1-hour outing on the river and learn all about Oxford university, student life, and its proud rowing traditions. Have the option to also add on a guided walking tour afterward.
Best day trips from Oxford
Oxford is the perfect base for day trips to surrounding areas including the Cotswolds and UNESCO World Heritage Site of Blenheim Palace.
I have handpicked the best tours available from Oxford through Get Your Guide (we book most of our day tours and organised activities through Get Your Guide due to their great customer service and cancellation policy)
Cotswold Explorer Full-Day Tour – Take an unforgettable drive through the glorious Cotswolds, visiting sleepy stone villages, hidden valleys, and breathtaking scenery. Enjoy hearing the history and stories of the old wool and market towns and browsing in the quirky shops and cafes.
Blenheim Palace Guided Tour – Enjoy a guided tour of one of England's most famous palaces and gardens and home to the Churchill family and Duke of Marlborough. Learn about the events which led to the creation of Blenheim Palace. Enjoy a private tour for a maximum of 4 persons.
Books to read before visiting Oxford
Oxford is proud of its literary heritage and connections with many famous authors who have studied or taught at one of its colleges. To fully appreciate and enjoy your visit to Oxford we recommend reading some of their works.
These include
Lewis Carroll
Oscar Wilde
JRR Tolkien
CS Lewis
Dr Seuss
John Betjeman
Harper Lee
Philip Pullman
Enjoy your visit to Oxford!
This guide will have provided inspiration plus practical information to help plan your visit to Oxford. You will find more inspiration and ideas to help plan your travels around England in these travel guides:
Looking for more inspiration for your travels in England? Check out my England Travel Planning Guide which has lots of ideas, tips and resources to plan your itinerary.