Our Lincoln Travel Guide includes recommended places to visit and things to do, accommodation options, tips and more for this beautiful English city. Everything you need to plan your visit and essential reading for any visitor to Lincoln!
Lincoln Travel Guide
The beautiful city of Lincoln is located in the East Midlands region of England in the county of Lincolnshire. Lincoln is one of the UK's oldest cities and is famous for its historic landmarks and attractions including Lincoln Cathedral, Lincoln Castle and Steep Hill.
Lincoln is also known for its rich history and cultural heritage. It was an important Roman settlement (known as Lindum) and has a number of ancient landmarks, including the remains of a Roman wall, the Newport Arch (a Roman gateway) and a number of medieval buildings.
Map of Lincoln
Plan your visit to Lincoln – FAQs
When is the best time of year to visit Lincoln?
Consider the following factors when considering when to visit Lincoln
Weather

Lincoln has a temperate maritime climate, with cool winters and mild summers.
The weather can be unpredictable at any time of year, but generally, the summer months (June to August) are the warmest and driest, with average high temperatures around 21°C (70°F).
The spring and autumn months (March to May and September to November) can be pleasant, with cooler temperatures and fewer crowds.
The winter months (December to February) can be cold and wet, with average high temperatures around 7°C (45°F).
Festivals and events

Lincoln has a number of festivals and events throughout the year
The Lincolnshire Show (an agricultural show held in June)
The Lincolnshire Food and Gift Fair (held in November)
The Lincoln Christmas Market (held in December)
Tourist season: Lincoln is a popular tourist destination, and the city can get quite busy during the summer months and over holidays like Easter and Christmas. If you prefer to avoid crowds and save money on accommodation plan your visit during the shoulder seasons (spring or autumn) or during the week rather than on the weekend.
Read more about the best time to visit the UK in my detailed guide.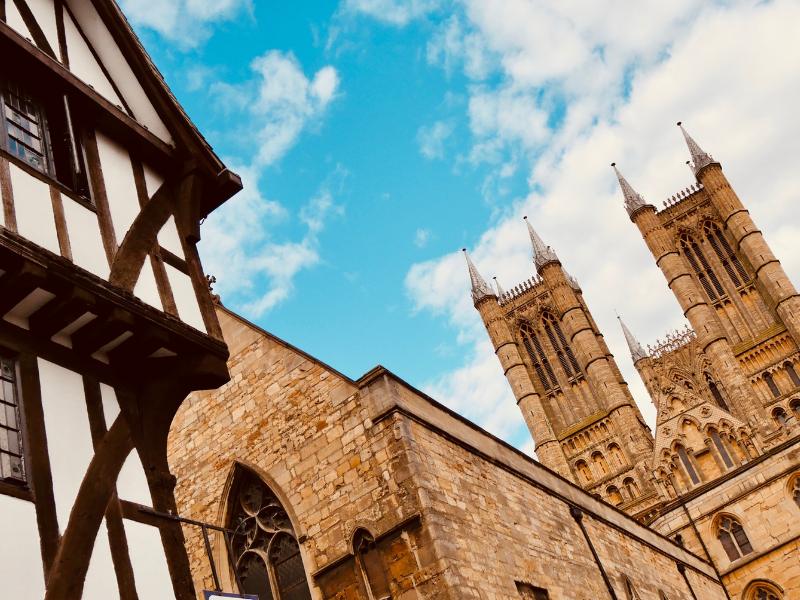 What is the best way to explore Lincoln?
Lincoln is a relatively small city, and many of the main attractions are within walking distance of each other. This is a great way to explore the city at your own pace and take in the sights and sounds of the city.
Why not join a walking tour of Lincoln with a blue badge guide to learn more about the city?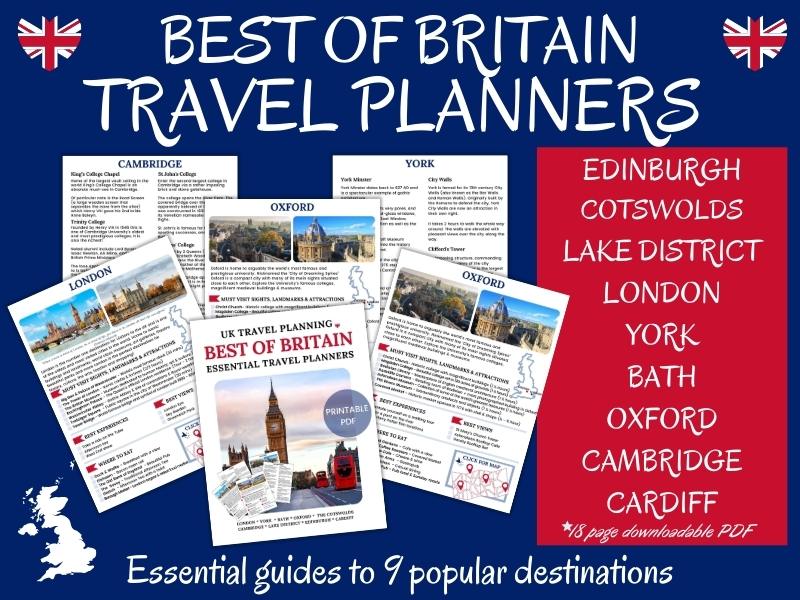 How to travel to Lincoln from London
🚆 By train
The fastest way to get from London to Lincoln is by train. There are regular trains from London Kings Cross station with some direct services available or with one change at Newark Northgate to Lincoln Central station.
The journey takes between 1 hour and 48 direct and around 2 hours and 20 minutes with one change.
Tip – If this is your first time catching a train in the UK read our complete guide to UK train travel which includes all the information you need to know to make travelling around the UK by rail a relaxing and stress-free experience.
🚗 By car (road trip option)
If you prefer to drive from London take the A1 and A15 motorways to Lincoln. The journey takes around 2 hours and 30 minutes depending on traffic.
Lincoln has a Park and Ride scheme which avoids the stress of trying to park in the city.
By bus
Another option is to take a bus from London to Lincoln. National Express operates regular buses from London Victoria Coach Station to Lincoln Bus Station. The fastest service takes around 4 hours and 45 minutes.
Attractions and things to do in Lincoln
Lincoln Cathedral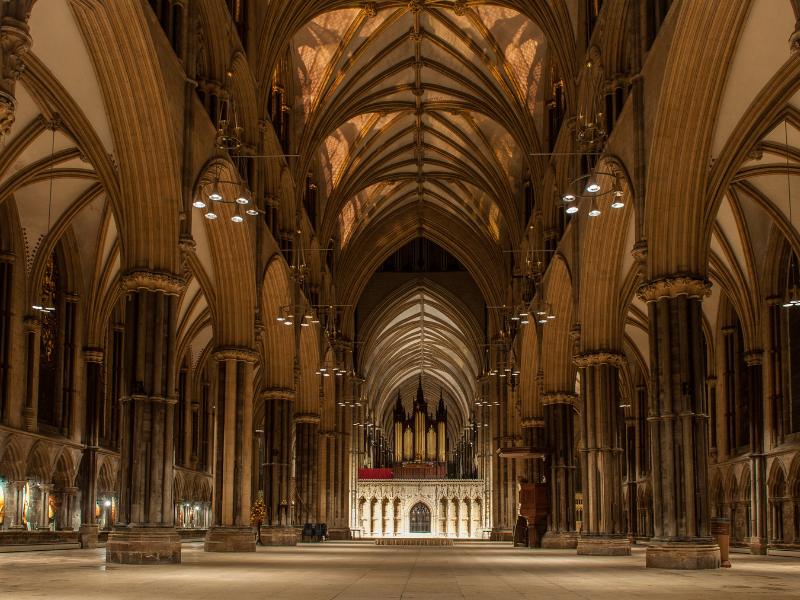 Lincoln Cathedral is a beautiful example of Gothic architecture and is the fourth largest cathedral in the UK and one of the largest in Europe.
The Cathedral is home to a number of interesting exhibits, including one of only four surviving copies of the Magna Carta. (Salisbury Cathedral also has one!)
Lincoln Castle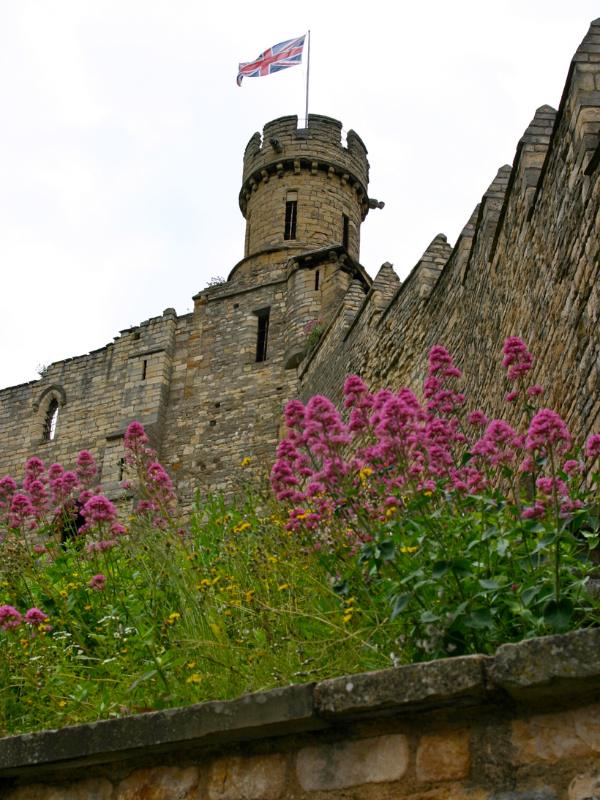 Lincoln Castle dates back to the 11th century and was built by William the Conqueror. Take the medieval wall walk, see one of the only surviving copies of the Magna Carta and more at the castle.
Steep Hill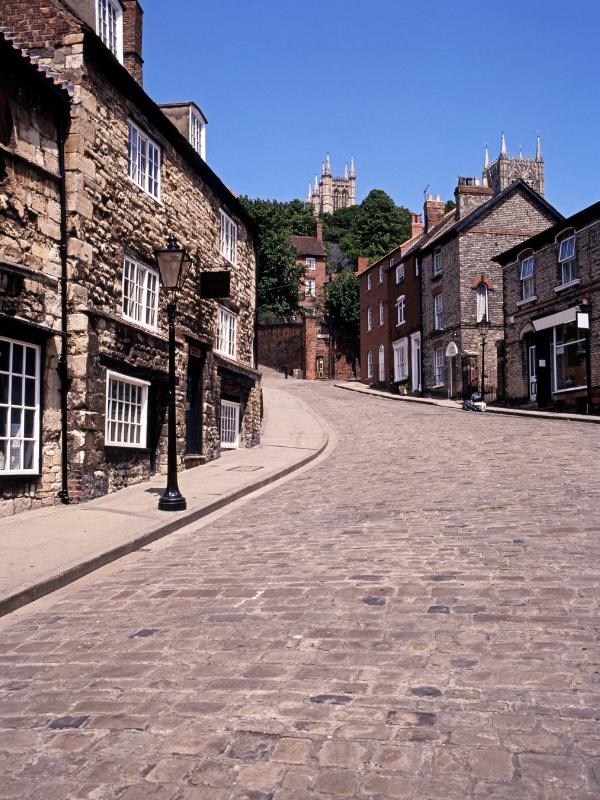 An absolute must-do in Lincoln is to climb Steep Hill. This is a historic street known for its steep incline which rises from the city centre to the cathedral.
Steep Hill has a rich history and has been an important part of Lincoln for many centuries. The street is even mentioned in the Domesday Book (a survey of England commissioned by William the Conqueror in the 11th century).
In the Middle Ages, it was a major route for traders and merchants, and many of the buildings along the street date back to this time.
The street is lined with a number of interesting shops, pubs, and restaurants, and is a popular destination for visitors to the city. Explore the city's history and enjoy the atmosphere of this charming street. It is also a great place to pick up souvenirs and gifts from the many independent shops and artisan studios that line the street.
Explore the Brayford Waterfront
This area of Lincoln is England's oldest inland harbour and home to a number of restaurants, cafes, and pubs. It's a great place to relax and enjoy the views of the River Witham.
Accommodation in Lincoln
There is a variety of accommodation options in Lincoln to suit every budget. These are my choices of some of the best hotels, lodges and B&Bs based on location and customer reviews.
Lincoln Accommodation Quick Picks
The Rector's Retreat at the Old Vicarage
Located 500 metres from Lincoln Medieval Bishops' Palace
Grade II listed bed and breakfast less than 100 metres from Lincoln Cathedral
Overlooking the scenic, trendy Brayford Waterfront area
➡️ More accommodation options near Lincoln
More special stays – Accommodation Guide for England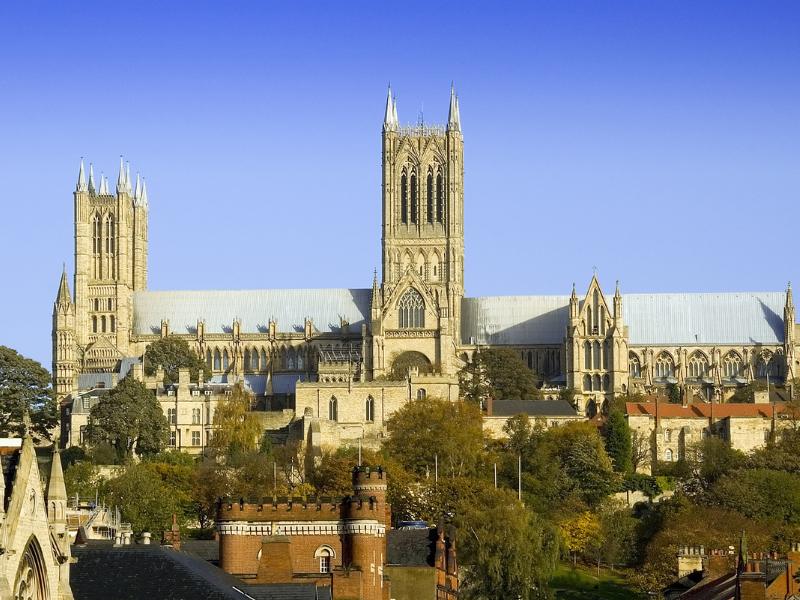 Enjoy your visit to Lincoln
This guide will have provided inspiration plus practical information to help plan your visit to Lincoln. You will find more inspiration and ideas to help plan your travels around England in these travel guides: