Enjoy a tour of literary England! Our guide to the best destinations and literary places to visit in England is perfect for book lovers who would like to discover the home and history behind some of the most famous English literary works (both classic and modern)
If you have an interest in visiting some of the most famous literary locations in England associated with writers such as Jane Austen, the Bronte sisters and Beatrix Potter (to name just a few) you have come to the right place!
In this article take a tour around literary England and discover the areas, cities, towns and villages associated with some of the most famous and loved authors (from the classic to modern-day). We have included links to practical information and articles about each destination plus any recommended tours with a literary focus.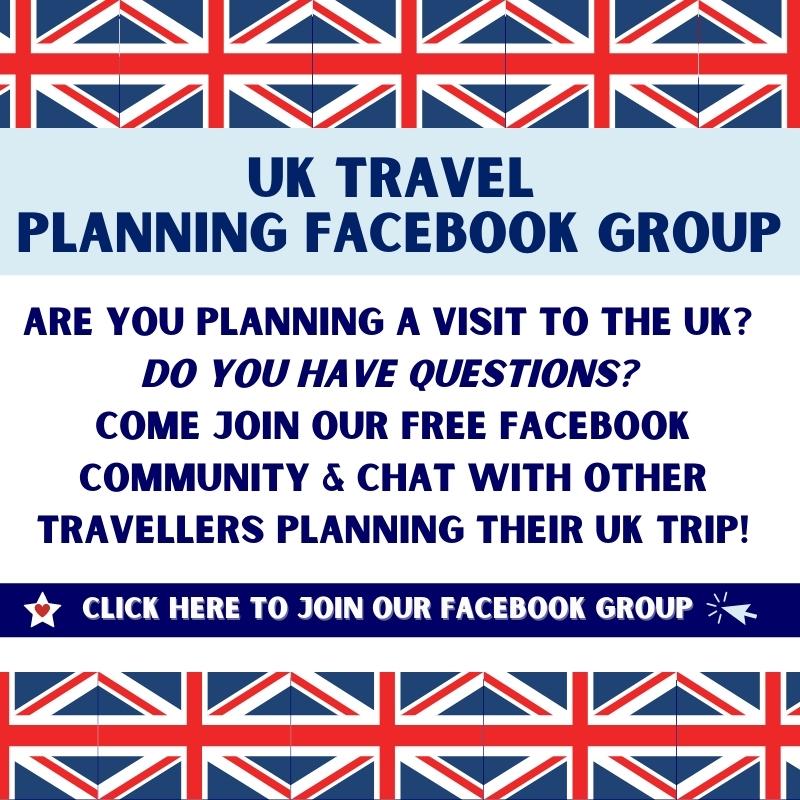 Let's take a literary tour of England from north to south
Lake District
Beatrix Potter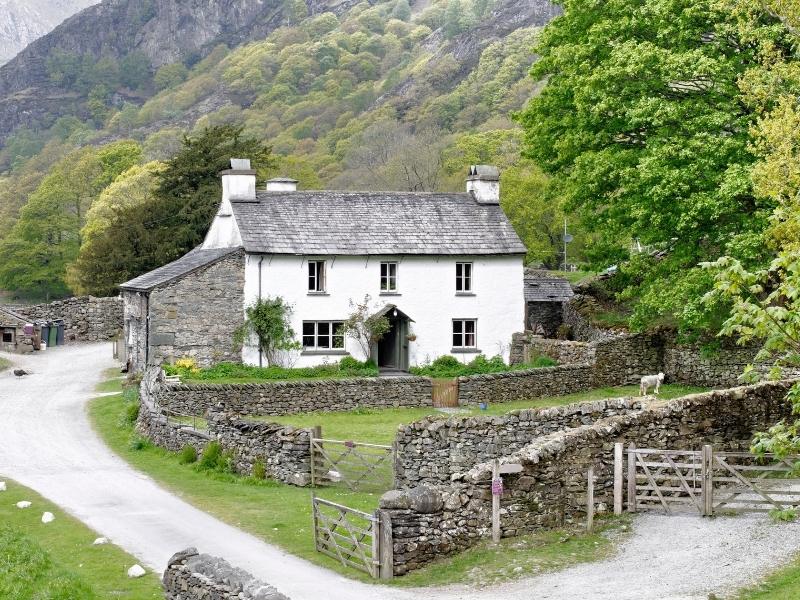 Beatrix Potter was a famous children's writer and illustrator, with some of her much-loved works including The Tales of Peter Rabbit, Squirrel Nutkin, and Jemima Puddle-Duck.
The writer fell in love with the Lake District holidaying at Wray Castle as a youngster. The magnificent castle is still open today.
Avid fans can visit the writer's former home Hill Top (now in the care of the National Trust). Fun fact: She bought the farm in 1905 with the profits from her first book.
Potter penned many of her enchanting tales in Hill Top and the charming home remains just as it was during her lifetime. The nearby Buckle Yeat Guest House also featured in several stories.
Located in Hawkshead, the Beatrix Potter Gallery was once the office of the writer's husband. Today, it is home to a delightful collection of Potter's original illustrations and drawings. The Armitt Museum in Ambleside contains even more Beatrix Potter memorabilia.
Visit Tarn Hows, an area of splendid natural beauty, once owned by Potter.
Bowness-on-Windermere is home to the fabulous World of Beatrix Potter. Especially popular with kids, the attraction brings Potter's marvellous tales to life.
William Wordsworth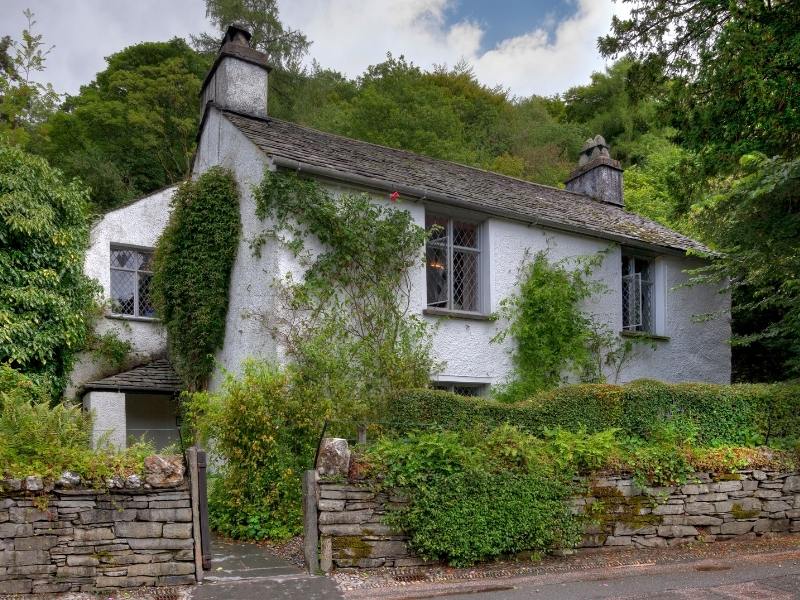 William Wordsworth, once Poet Laureate, is another big literary name associated with the Lake District.
The renowned poet was born in Cockermouth Cumbria. Visit the fine Georgian building of Wordsworth House for a glimpse into his early years.
See the outside of Ann Tyson's Cottage in Hawkshead, where Wordsworth lodged while at school, and step back in time at the Museum of the Old Grammar School, where Wordsworth received his early education.
Visit his former homes of Dove Cottage and Allan Bank, both in Grasmere, as well as the Old Rectory and nearby Rydal Mount (open to visitors).
Sit in quiet contemplation amid the springtime daffodils in Dora's Field, once owned by Wordsworth and named after his daughter. You can also pay your respects to the great poet in St Oswald's Church.
Yorkshire
Haworth – Bronte Sisters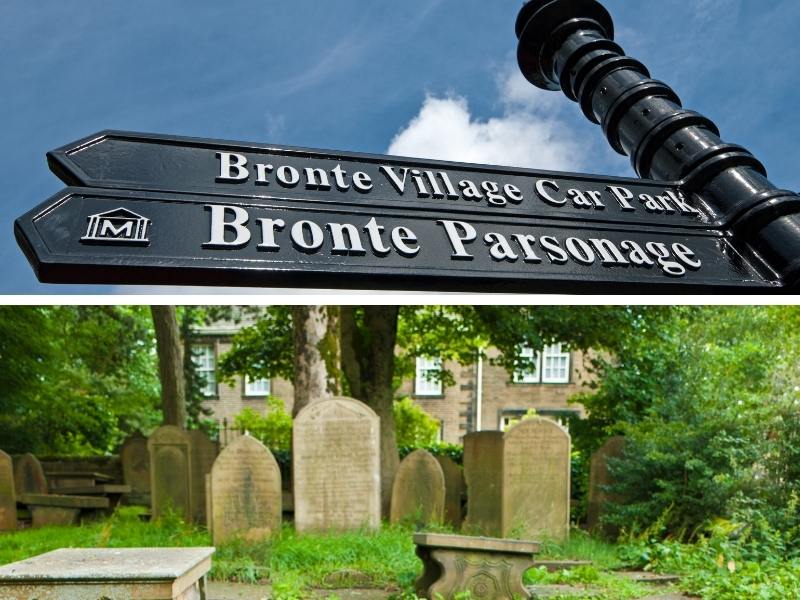 Yorkshire also has literary connections with the Brontë Sisters.
See where the famous literary sisters—Charlotte, Emily, and Anne—were born at the Brontë Birthplace, Thornton. A blue plaque marks the spot.
A must-visit for Brontë fans is the village of Haworth near Bradford in West Yorkshire. This is where the sisters grew up and where they gained much inspiration for their renowned novels.
Stroll along the unchanged cobbled streets and visit the Brontë Parsonage Museum, housed in the home where the sisters spent most of their lives and penned many of their books including Jane Eyre and Wuthering Heights. The museum contains personal effects, letters, manuscripts, and other fascinating Bronte memorabilia.
Next door, visit the church where the sisters' father was minister and pay your respects at the Brontë family tomb.
Nearby, Ponden Hall was the inspiration for Thrushcross Hall in Wuthering Heights (Emily Brontë), while Oakwell Hall inspired Fieldhead in Shirley (Charlotte Brontë).
Whitby – Bram Stoker
Irish author Bram Stoker holidayed in the seaside town of Whitby, gaining ideas for his famous Gothic horror: Dracula.
Visit 6 Royal Crescent, where Stoker stayed, and learn more about the writer's associations with Whitby at the spooky Dracula Experience.
Explore the atmospheric ruins of the 11th-century Whitby Abbey and stroll through the eerie graveyard of St. Mary's Church, both of which are featured in the famous horror. Even the 199 steps up to the church were mentioned in the book. You can hunt for the grave of Mr Swales, which inspired the name of Dracula's first victim.
Stratford-upon-Avon – Shakespeare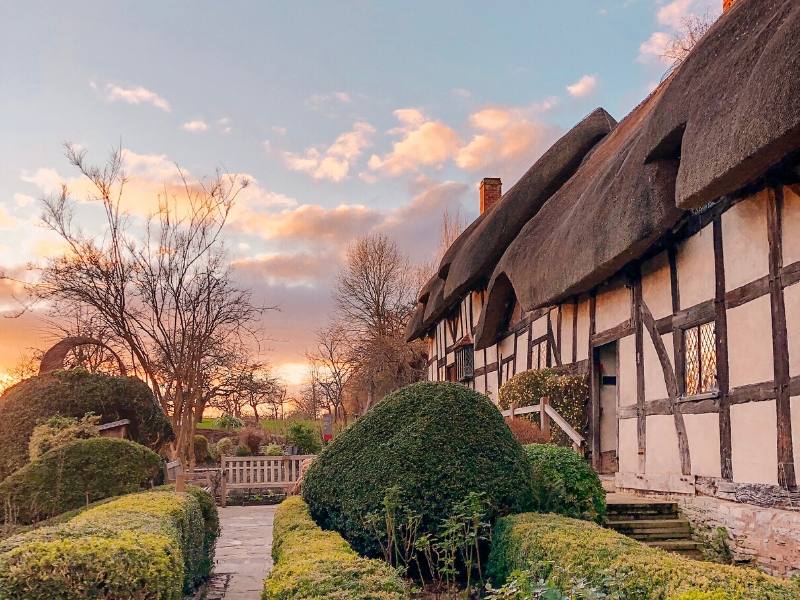 Warwickshire's town of Stratford-upon-Avon will always be famous for being the birthplace of one of England's most legendary playwrights: William Shakespeare.
The West Midland's town has a trio of top attractions associated with the Bard: Shakespeare's Birthplace, Anne Hathaway's Cottage, and Shakespeare's New Place.
Step inside the gorgeous 16th-century half-timbered building of Shakespeare's birthplace to see where the playwright spent the first 24 years of his life. Costumed guides and period furnishings take you back in time.
Stroll through the walled garden, peek inside Shakespeare's father's glove-making workshop, and find further fascinating collections in the adjacent Shakespeare Centre.
The quaint cottage where Shakespeare's wife Anne Hathaway spent her childhood is also a must-visit.
Shakespeare's New Place was bought on the back of riches made from the world of theatre. Sadly, the building is no more. The land has, however, been transformed into a magical modern interpretation of the Bard's life and works.
Catch a play at the Royal Shakespeare Theatre and pay your respects at Holy Trinity Church. (Visiting London? Head to Shakespeare's Globe Theatre)
Oxford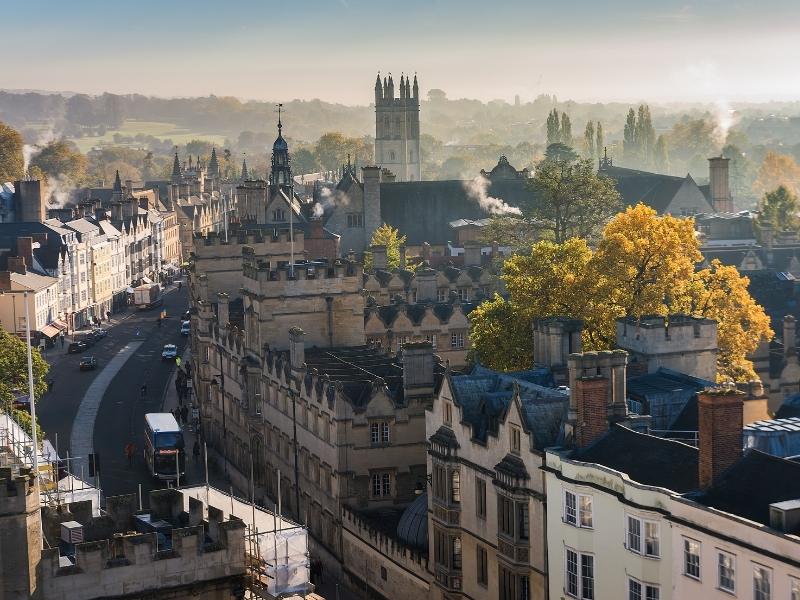 The city of Oxford is one of the most literary places to visit in England with numerous authors having worked at the university. Let's take a literary tour of the city!
JRR Tolkien
J.R.R. Tolkien CBE is one of England's most famous writers, known particularly for his fantasy fiction works.
He studied at Exeter College, Oxford, and there's a commemorative bust in the chapel. Tolkien served in World War One, then returned to Oxford, first working at the Oxford English Dictionary.
He was a professor of Anglo-Saxon at Pembroke College between 1925 and 1945. During this period, Tolkien's world of middle-earth came to life as he wrote The Hobbit and the first two books of The Lord of the Rings.
From 1945 to 1959, Tolkien taught English Language and Literature at Merton College. He died in Oxford in 1973, and was buried in Wolvercote Cemetery.
Along with the cemetery and university buildings, there are other sites associated with Tolkien around Oxford.
You can view many of Tolkien's original manuscripts and drawings in the handsome Bodleian Library, while Radcliffe Camera is said to have been the inspiration for the Temple of Morgoth.
Stroll through the Botanic Gardens, as Tolkien used to do, see the curious collection of inscribed rings in the Ashmolean Museum, and stand in front of 20 Northmoor Road, one of Tolkien's former homes.
Call into the Eagle and Child and have a drink in the very same pub where Tolkien and other members of a literary group—The Inklings—used to meet.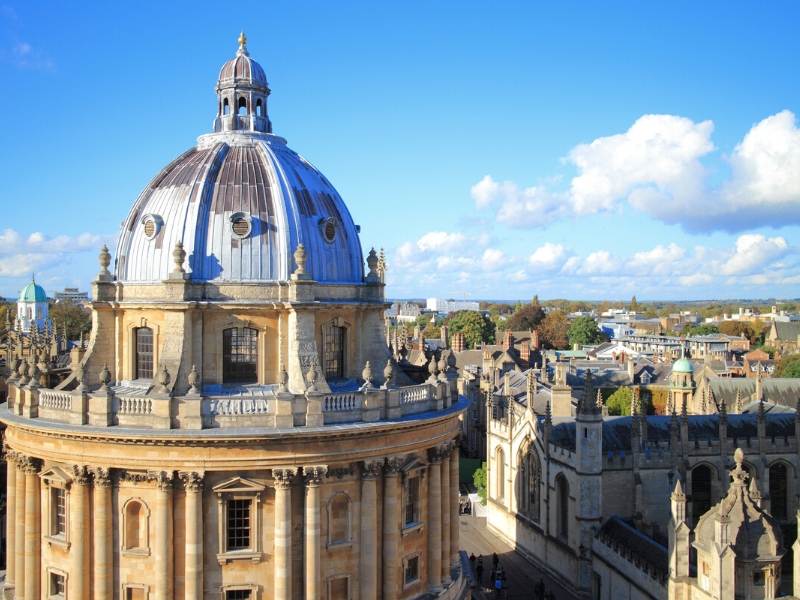 CS Lewis
Speaking of the Inklings, that leads onto the next literary figure associated with Oxford: C.S. Lewis.
Once a friend of J.R.R. Tolkien and a fellow member of The Inklings, C.S. Lewis was the mastermind behind The Chronicles of Narnia. Other works include The Space Trilogy, The Screwtape Letters, and non-fictional religious works.
Born in Belfast, C.S. Lewis moved to Oxford in 1917 to study at University College. He joined the Officers' Training Corp soon after, which led to him joining the army and serving in World War One. He lived in the Radcliffe Quad during this brief time at the university.
After the war, Lewis went back to Oxford and completed his studies. He became a tutor of Philosophy at University College and later taught English Literature at Magdalen College.
During World War Two Lewis served in the Home Guard in Oxford. At the same time, he spoke widely on religious issues and also became the first President of the Oxford Socratic Club.
Lewis is buried at Holy Trinity Church in Oxfordshire.
Stop by the King's Arms and White Horse public houses to see where The Inklings met when The Eagle and Child ran out of beer.
See where Lewis stayed, on the corner of Mansfield Road and Holywell Street, and where he gave a wartime sermon at The University Church of St. Mary the Virgin.
Lewis Carroll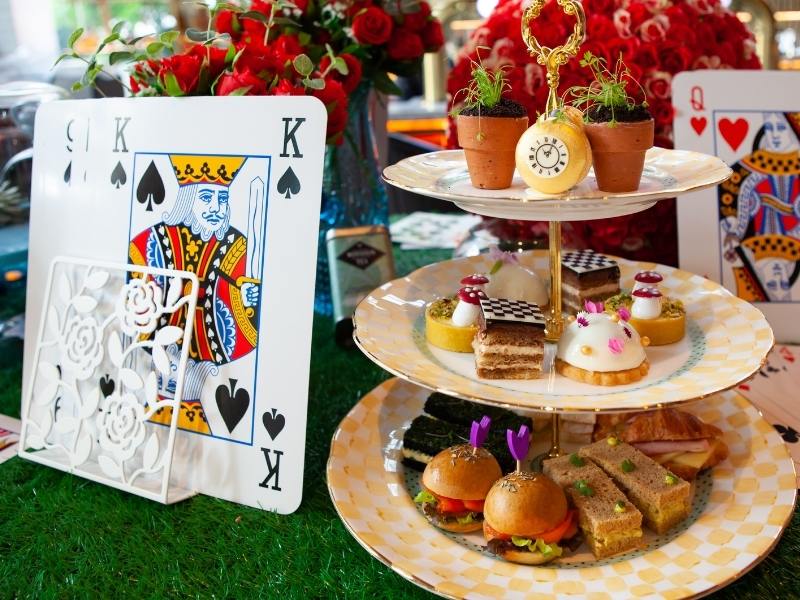 Lewis Carroll (of Alice in Wonderland fame) is another author with links to the prestigious Oxford University.
Lewis Carroll is the pen name of Rev. Charles Lutwidge Dodgson, a graduate of and later lecturer at Christ Church.
During his years in Oxford, he became friends with the Dean of Christ Church and his children. He delighted one of the Dean's daughters, Alice, with wonderful tales, which she begged him to write down. He later expanded this to become the much-loved children's classic, Alice in Wonderland.
Fans can pay homage in the Great Hall of Christ Church, where there's a stained-glass window and portrait in Dodgson's (/Carroll's) honour. The library contains several photographs and notes made by the writer, and his former living quarters at the college are now the graduate common room.
Philip Pullman
There's yet another fantasy writer with links to Oxford: Philip Pullman.
Born in Norwich, Pullman spent most of his early years living in Wales. He went to Exeter College in Oxford in 1965 and remained in Oxfordshire after graduation.
He wrote an adult's fantasy fiction novel in 1978, Galatea, which was followed by the children's book Count Karlstein in the early 80s.
The award-winning author started writing full-time in 1996 and popular works include the trilogy of His Dark Materials and The Good Man Jesus and the Scoundrel Christ, a fictitious biography of Jesus Christ. The shorter book, Lyra's Oxford, features the protagonist of His Dark Materials.
He lectured at Westminster College and became a Fellow at Oxford Brookes University.
You can visit several places around Oxford connected to Pullman and his stories. Major sites include Pitt Rivers Museum, where Lyra discovered hole-ridden skulls, The Covered Market, where Lyra liked to hang out, and Bodley's Library.
East Sussex – AA Milne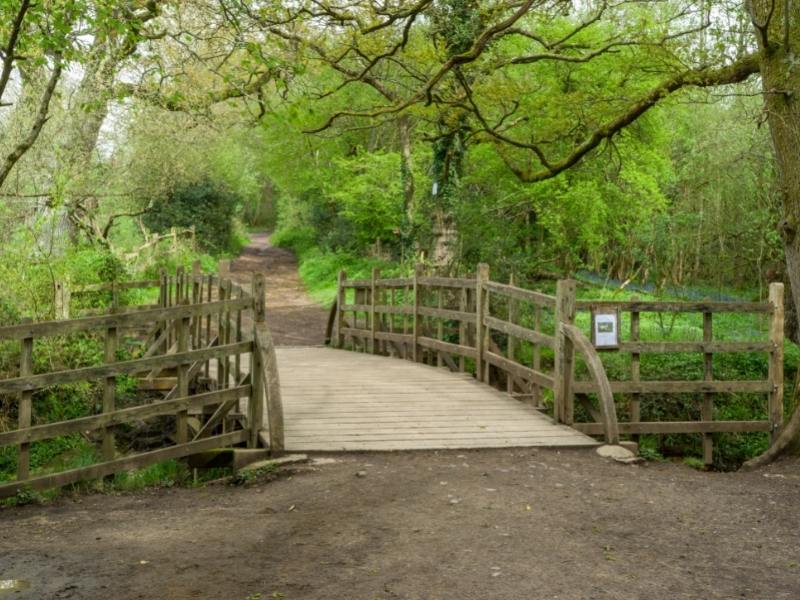 East Sussex has associations with a favourite children's storybook character: Winnie the Pooh.
The brainchild of Alan Alexander Milne (A. A. Milne), the loveable bear had many adventures with his animal friends, including Tigger, Eeyore, and Piglet, along with their human pal, Christopher Robin (named after Milne's son—Christopher Robin Milne).
Born in London and educated in Cambridge, A. A. Milne served in both World Wars before moving to East Sussex with his wife and child.
He bought Cotchford Farm as a weekend retreat, a private home today, close to the stunning Ashdown Forest. The magical forest was the inspiration for Hundred Acre Wood, and the area is often referred to as Pooh Country.
Stroll through the nature-filled woodland and visit Gill's Lap, the inspiration for Galleon's Leap. Snap a picture on the bridge that crosses the stream in Posingford Wood—it's where Poohsticks was first played!
You can also pop into the charming café of Pooh Corner and browse their collection of books and souvenirs.
If visiting Ashdown Forest and playing Pooh sticks is on your UK bucket list we recommend John England Tours who offers private driver guided Pooh Sticks tour!
Bath – Jane Austen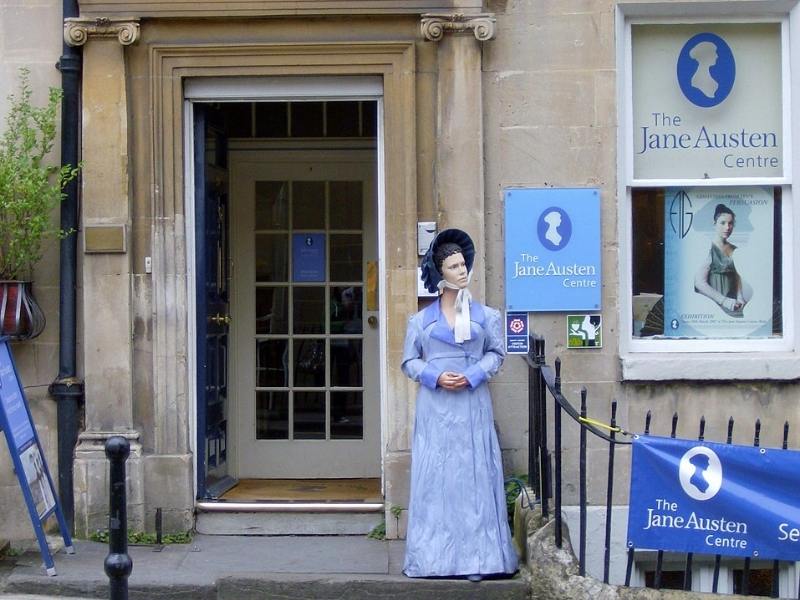 Jane Austen, one of England's greatest female writers from the late 1700s and early 1800s, spent several years living in Bath, Somerset.
Writing from a young age, Austen had already laid the groundwork for several novels before her move to the English city of Bath at the start of the 19th century. Works included Elinor and Marianne (which became Sense and Sensibility), First Impressions (which became Pride and Prejudice), and Susan (which became Northanger Abbey).
Though Jane Austen's time in Bath was fairly unproductive from a writing point of view, she certainly gained inspiration there for future works and changes to existing manuscripts.
She lived in several places around the city, including Trim Street, Queen Square, The Paragon, and Gay Street. A plaque marks one former home: 4 Sydney Place.
Austen's books were largely published after her Bath years, and later works included Emma, Mansfield Park and Persuasion.
The obvious starting point in Bath for Austen fans is The Jane Austen Centre. Located in a gorgeous Georgian townhouse on Gay Street, the museum shows what life would have been like when Austen lived in the city. You can even dress up in period Regency attire and sip an Austen-named beverage in the upstairs elegant Regency Tea Rooms. Afterwards, visit the memorial to Austen in the lovely Parade Gardens.
Follow in the footsteps of Jane Austen along Pulteney Place and around The Circus, relax in Sydney Gardens, take tea in The Pump Rooms (as mentioned in Northanger Abbey), and admire the handsome Assembly Rooms (mentioned in Northanger Abbey and Persuasion).
If you want to immerse yourself even more in Austen's Bath, don't miss the annual ten-day Jane Austen Festival, held each September. Read more – Best places to stay in Bath
Good to know – Jane is buried at Winchester cathedral so if you visit the city do visit her final resting place.
Dorset – Thomas Hardy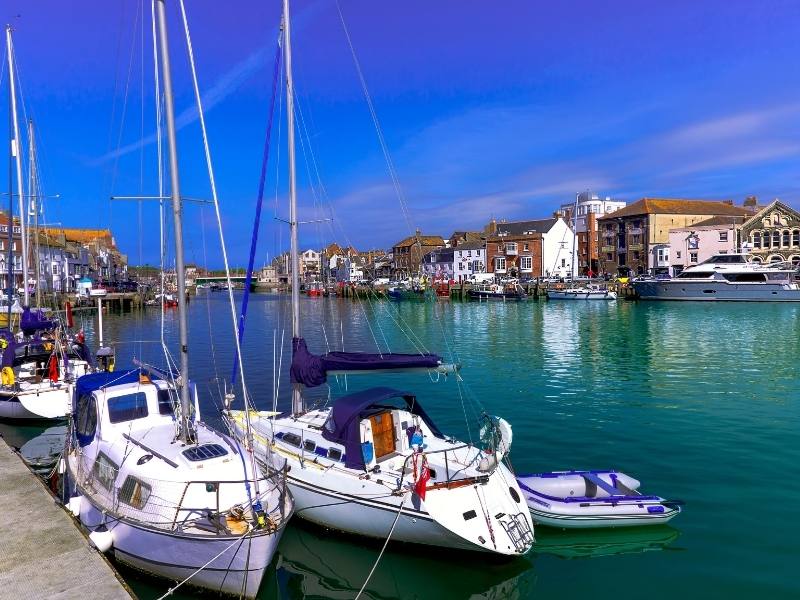 Dorset in the south west of England is famous for the splendid Jurassic Coast. It's also where Thomas Hardy was born, author of famous works including Far from the Madding Crowd, Tess of the D'Urbervilles, and The Mayor of Casterbridge, to name just a few.
Born near Dorchester, Hardy trained as an architect before moving to London. Disenchanted with big-city life, he returned to Dorset to focus on his writing in the seaside town of Weymouth.
Visit Hardy's Cottage, where he was born, and Max Gate, the home where he lived for many years and subsequently died.
The small parish church in Stinsford will also be of interest to Hardy fans; the author was christened here and his heart was buried here alongside his first wife. (The rest of his cremated remains were interred in Poets' Corner at London's Westminster Abbey.)
Cornwall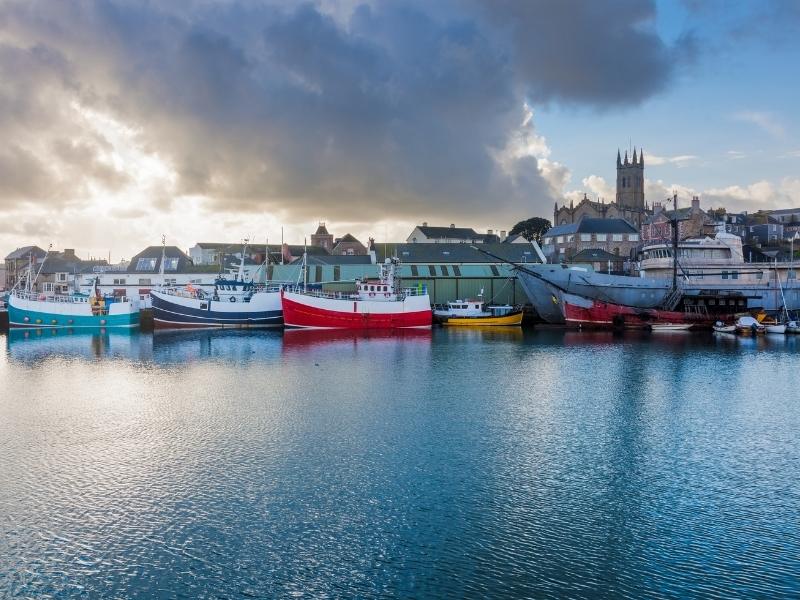 Daphne Du Maurier
Cornwall has connections to several famous writers.
Born in London, Daphne Du Maurier's love affair with Cornwall began at a young age, when she holidayed in the Cornish village of Bodinnick. Du Maurier wrote her first novel, The Loving Spirit, at Ferryside.
Du Maurier later bought a house near Fowey—Menabilly—where she lived for a quarter of a century. Menabilly was the inspiration for Manderley in Rebecca. She later lived in a house called Kilmarth, which inspired House on the Strand.
None of Du Maurier's former homes are open to visitors, though you can visit many places where the writer drew inspiration for works like Rebecca, Frenchman's Creek, Jamaica Inn, The Birds, and My Cousin Rachel.
Perhaps the ultimate destination for lovers of Du Maurier's works is Jamaica Inn on the brooding Bodmin Moor. Once a notorious smuggling inn, it is now home to the world's only museum dedicated to the writer.
Winston Graham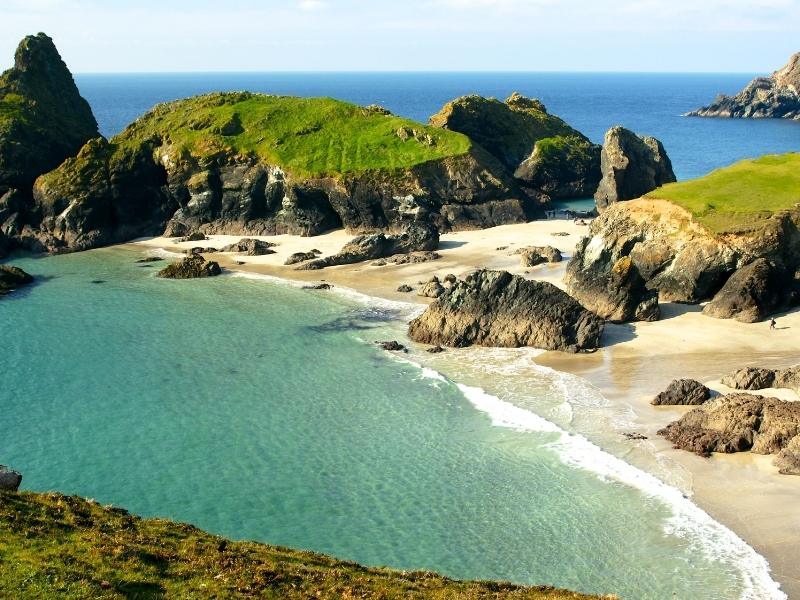 Winston Graham moved to Cornwall at the age of 17. He spent many years living in Perranporth, during which time he focused on his childhood dream of becoming a writer.
Author of titles like The House with the Stained Glass Windows, The Walking Stick, and Marnie, Graham is probably most well-known for his Poldark series. The books, set around Cornwall, were later turned into a popular TV series.
Discover the wild landscapes, picturesque beaches, charming villages, and historic hotspots that inspired Graham's writing, and hear tales of smugglers and pirates.
Top places to add to your Poldark-themed vacation include Porthgwarra, Bodmin Moor, Kynance Cove, St. Agnes Head, Porthcurno, Holywell, Padstow, Predannack Wollas, and Charlestown.
Rosamund Pilcher
Particularly famous for romance novels, including Coming Home, Sleeping Tiger, The Shell Seekers, and Under Gemini, Rosamunde Pilcher was born in 1924 in Lelant.
Many of Pilcher's novels contain nostalgic memories of growing up in Cornwall.
Several places around Cornwall have been used in TV adaptations of Pilcher's works, including St. Michael's Mount, Prideaux Place, Gwithian Beach, Wenford Railway, Newquay, Mousehole, Penzance, and Pencarrow House.
Devon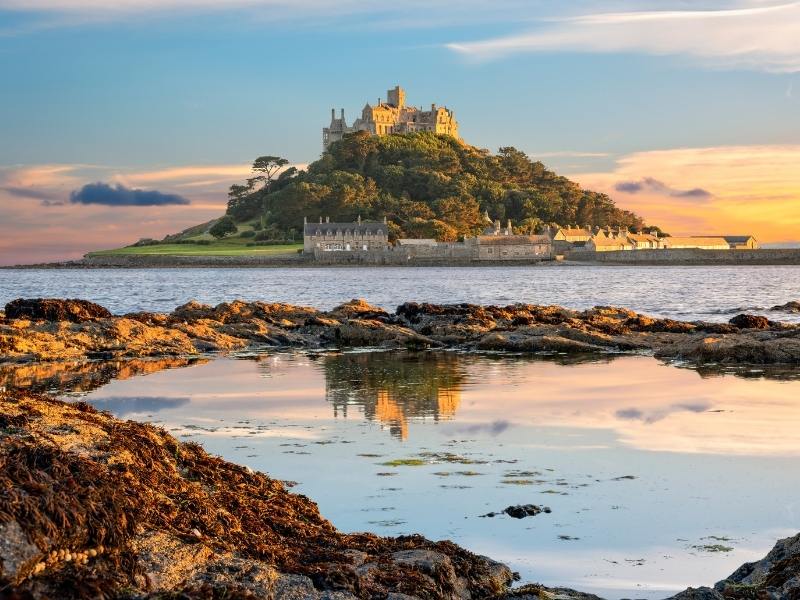 Torquay – Agatha Christie
Devon, home of the English Riviera, is also known for one of England's most acclaimed mystery writers: Agatha Christie.
One of the world's best-selling authors, Christie is especially known for her characters Hercule Poirot and Miss Marple.
Agatha Christie was born in 1890 in the seaside town of Torquay. Today, Torquay Museum has a gallery entirely dedicated to her life and works.
An avid reader and writer from a young age, Christie lived in many different places before returning to her roots and obtaining a summer retreat in Devon. Greenway House sits on the River Dart and you can peek inside the rooms once used by the mistress of suspense.
Walk around the gorgeous Burgh Island, the setting for And Then There Were None, and soak up the lavish air of the Burgh Island Hotel where the writer once stayed. Take a stroll to Elberry Cove, which featured in The ABC Murders, follow the Christie-inspired Torquay Mystery Mile, and see the deadly flora in Torre Abbey's Poisonous Gardens, again, inspired by the famous author.
Marvel at Kents Caverns, the inspiration for Hampsley Cavern in The Man in the Brown Suit, and book a stay at the Imperial Hotel, which inspired the Majestic Hotel as featured in three of Christie's novels.
Canterbury – Chaucer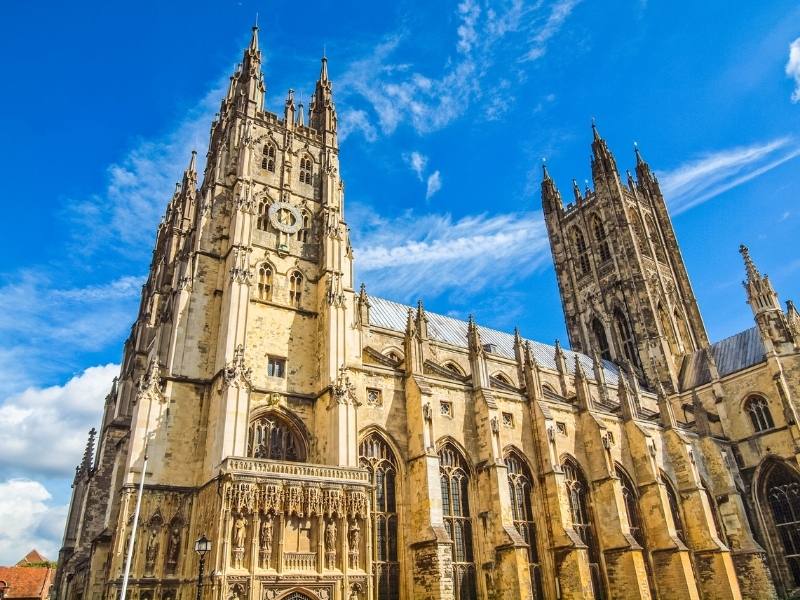 Often described as the Father of English Literature, Geoffrey Chaucer is most famous for The Canterbury Tales. The collection contains more than 20 stories about pilgrims visiting Canterbury, Kent, to pay their respects at the Shrine of Thomas Becket, the ill-fated Archbishop.
Little is known about Chaucer's life, though it is believed that he was born at some time in the 1340s and that The Canterbury Tales were written towards the end of his life.
Although it's not clear whether Chaucer actually visited Canterbury himself, a trip to the city is a must for any fan.
Visit the shrine that inspired his tales at the stunning Canterbury Cathedral, and get even more of a history fix at St. Augustine's Abbey and St. Martin's Church.
About an hour away, you can pay your respects at Chaucer's final resting place at Poet's Corner at London's Westminster Abbey.
London
Literary legacies are plentiful in the English capital.
Charles Dickens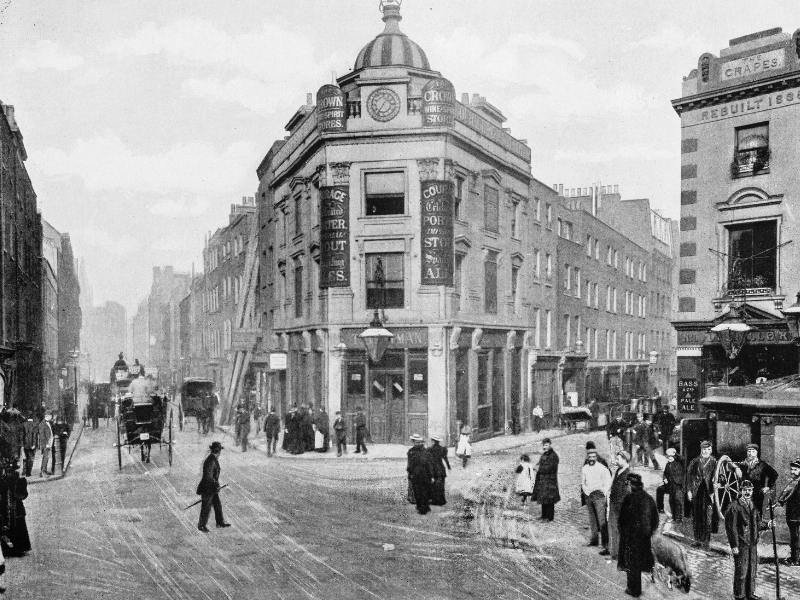 Charles Dickens—one of the best writers from the Victorian era—takes readers back in time to experience the grim realities of London life in the 19th century. As well as being set in the city, many of his works give detailed social commentary about the city and its people.
Born in Portsmouth, Hampshire, and largely raised in Kent, Dickens' family moved to London when he was eleven years old. He enjoyed a pleasant childhood, with a few years of private education, before being exposed to the other side of life.
With his father sent to debtors' prison, Dickens had to give up his education to work in a factory to support himself.
His first-hand experience of poverty, squalor, bed working conditions, and socio-economic disparities, contrasted with his idyllic early life, provided plenty of inspiration for his works.
To learn more about the man, the writer, his life, and his vast influence, a visit to the Charles Dickens Museum in Clerkenwell is essential. You can also see a number of his personal items on display, including his writing desk, and the museum features period décor and furnishings. It's housed in 48 Doughty Street, one of Charles Dickens' former homes, and is where he penned Nicholas Nickleby, Oliver Twist, and The Pickwick Papers.
It's all but impossible to explore London without venturing into a place featured in Dickens' works. For example, Great Expectations mentioned 50 different places around London, Little Dorrit mentioned 63, and David Copperfield mentioned 79. None of his works feature a greater diversity of London places, however, than Barnaby Rudge, which clocks up more than 100 different locations!
Starting points include: Seven Dials, the Strand, the Houses of Parliament, The Old Bailey, Covent Garden, Lincoln's Inn Fields, The Tower of London, St. Paul's Cathedral, and the former site of the notorious Newgate Prison. See The Old Curiosity Shop, immortalised in the tale of the same name.
Shakespeare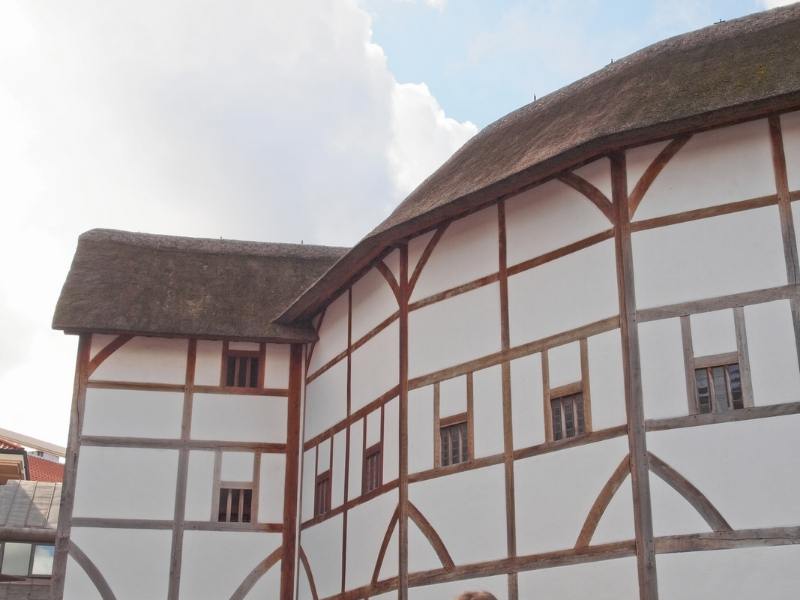 Turning to one of England's best playwrights of all time, William Shakespeare spent many of his working years in London.
Records show that the Bard lived in the Bishopsgate area, The Liberty of the Clink, and Silver Street in St. Paul's.
Shakespeare purchased The Gatehouse in Blackfriars, though he never actually lived there. Today a pub—The Cockpit—stands on the site.
Don't miss visiting Shakespeare's Globe, a reconstruction of the Globe Theatre, the playhouse for which Shakespeare wrote his plays.
You'll find a memorial to Shakespeare in Poet's Corner at Westminster Abbey.
JK Rowling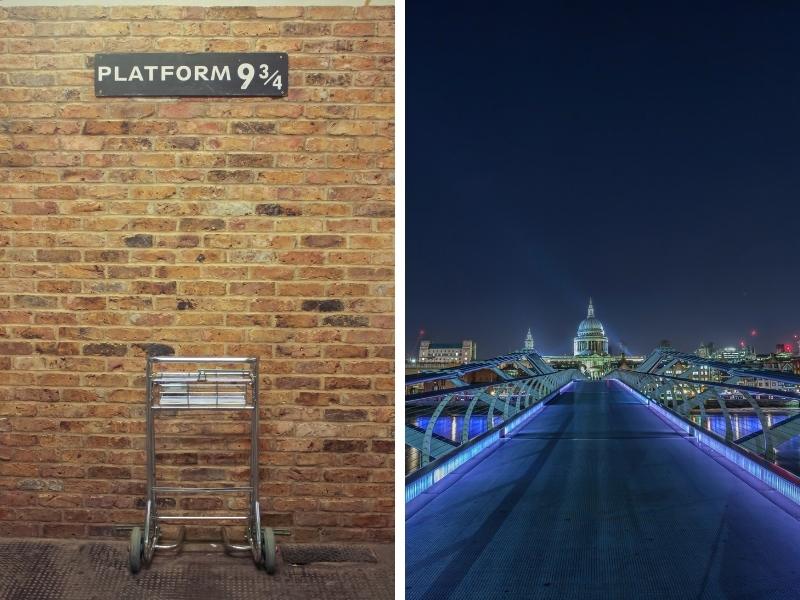 Joanne Rowling, more commonly known as J. K. Rowling, was born in Gloucestershire, educated in Exeter, and has lived in many places, including Manchester, Edinburgh, London, and Portugal.
One of the most famous characters of all time, Harry Potter, was born in London … in a flat in Clapham Junction.
Many London landmarks are mentioned in the Harry Potter series of books, and there are even more locations throughout the city that were used as filming locations for the subsequent movies.
Although focused more on the movies than on the storybooks, no list of Harry Potter things to do in London would be complete without including The Warner Bros. Studio London, where you can go behind the scenes.
Other top spots include Platform 9¾ at King's Cross Station, Harry Potter sculptures at Leicester Square, Leadenhall Market, St Pancras Station, and Piccadilly Circus.
Visit Trafalgar Square, where the movie premiered, and see where a snake first spoke to the young wizard at London Zoo.
Tower Bridge, Millennium Bridge, 10 Downing Street, Shaftesbury Avenue, Australia House, Lincoln's Inn Fields, Claremont Square, St. Paul's Cathedral, the London Eye, and Horse Guards Avenue are more places to add to your HP-themed itinerary.
Arthur Conan Doyle
From wizards to detectives, London was home to fictional crime-cracking hero, Sherlock Holmes.
Creator of Sherlock Holmes, Arthur Conan Doyle, was born in Scotland and moved to London in 1891. He initially planned to continue his medical career, but instead focused on writing.
He became known following A Study in Scarlet and The Sign of the Four, which first introduced Sherlock Holmes and his sidekick, Dr Watson.
Conan Doyle became a full-time writer while living at London's 12 Tennison Road; a blue plaque marks the building.
One of the most important London attractions related to Conan Doyle and Sherlock Holmes is the Sherlock Holmes Museum. Located at 221B Baker Street, it was the home of the fictional super sleuth.
Travel back in time to the gas-lit alleyways and Victorian surroundings featured in the novels, and see plenty of memorabilia related to the stories and their creator.
Read your way around the UK
Other articles you may enjoy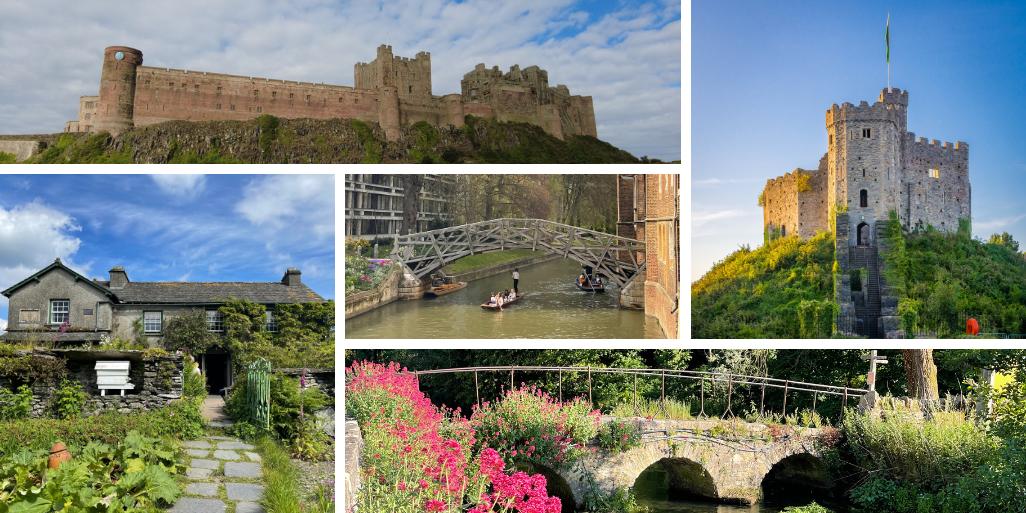 UK Road Trip Itinerary Planner | The 7 Best Routes
If you love to take to the wheel and you'll be visiting the UK at some point in the future,…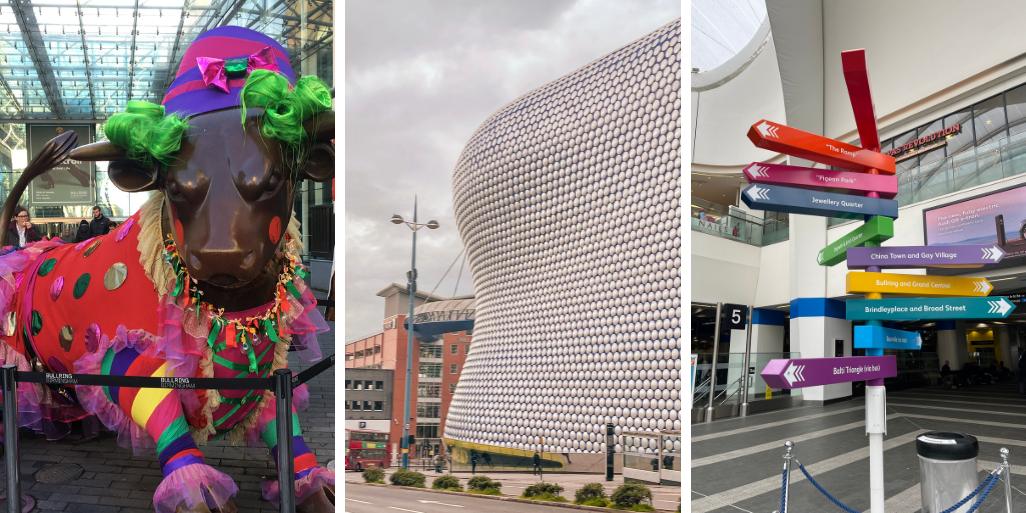 Our Birmingham Travel Guide includes recommended places to visit and things to do, accommodation options, tips and more for this popular Midlands…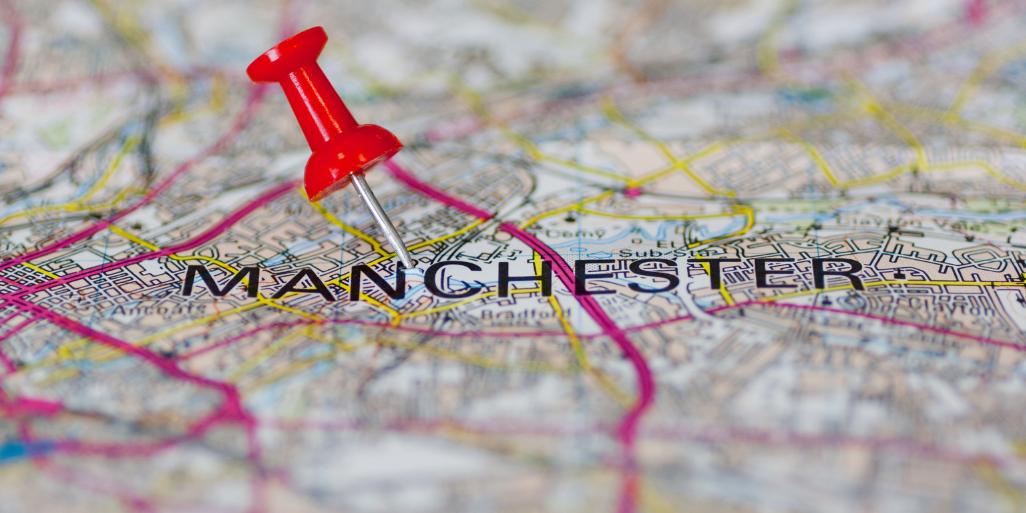 Our Manchester Travel Guide includes recommended places to visit and things to do, accommodation options, tips and more for this popular northern…