Our Salisbury Travel Guide includes recommended places to visit and things to do, accommodation options, tips and more for this beautiful English city. Everything you need to plan your visit and essential reading for any visitor to Salisbury!
Plan your visit to Salisbury
The beautiful English cathedral city of Salisbury is located in the county of Wiltshire. Salisbury has been an important site for centuries because of its location near Stonehenge and Old Sarum. Salisbury is also home to one of the oldest cathedrals in Europe, along with many other historical sites. Whether you're planning a short visit or staying longer, this travel guide will help you get the most out of your trip!
What you will find in this complete Salisbury Travel Guide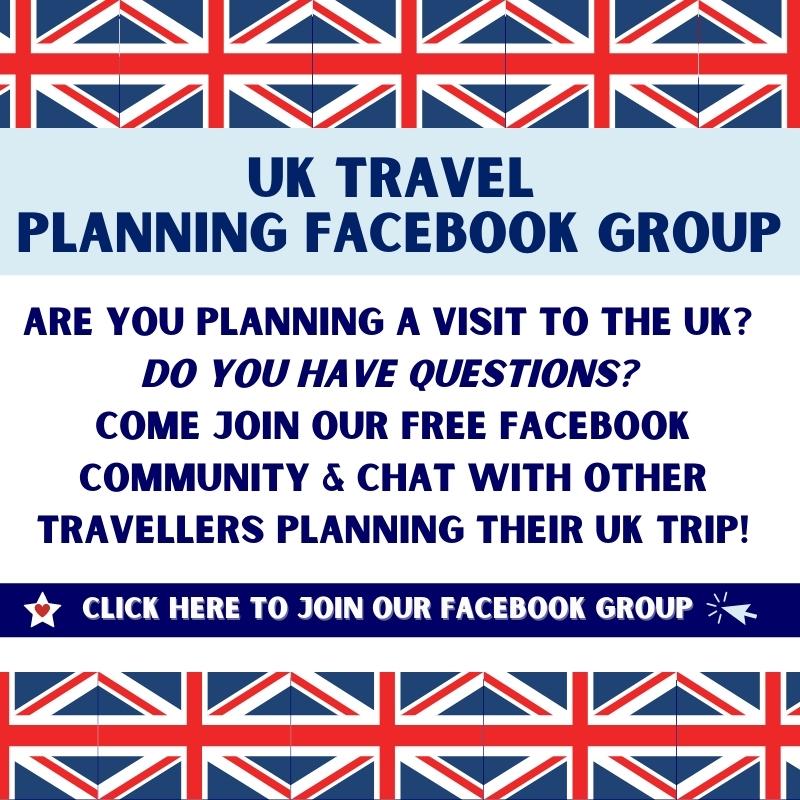 Salisbury travel guide – Visiting Salisbury FAQ's
When is the best time of year to visit Salisbury?
The best time of year to visit Salisbury is during the summer months of June, July and August. This time period offers the best chance for warm, sunny weather to help you enjoy all that this historic city has to offer!
In the autumn and winter months, Salisbury (like anywhere in the UK) can be cold and wet. If you are traveling to the area during these months, it is best to be prepared with appropriate outerwear and rain gear.
Read more about the best time to visit the UK in my detailed guide.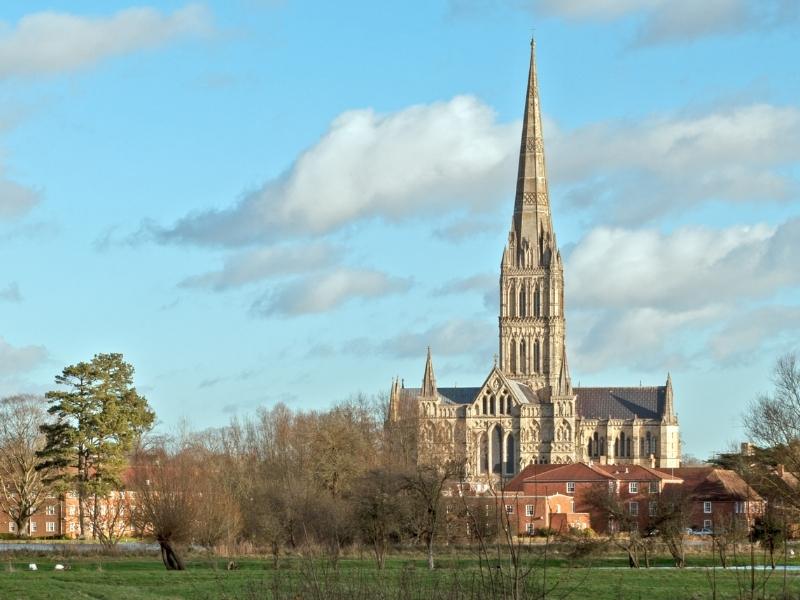 What is the best way to explore Salisbury?
Salisbury is a compact city easily explored on foot. Salisbury has an extensive public transportation network serving both local and regional destinations.
If you prefer to explore the area by car why not pick up a hire car at the train station?
There is a multitude of car rental companies to choose from in the UK. We recommend comparing prices and deals on Discover Cars before making your booking. Discover Cars includes all mandatory fees, taxes, and extras in the quoted price so there won't be any surprises when you arrive at the rental desk.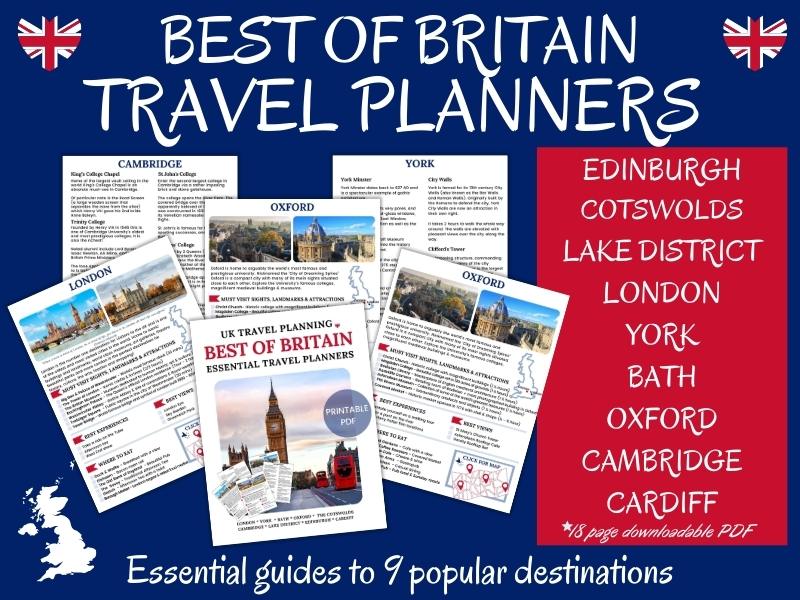 What is the best way to travel to Salisbury from London?
🚆 By train
The direct train line between London and Salisbury takes only about an hour 30 minutes from Waterloo train station. Trains run several times per day, making it easy to plan your trip around the things you want to see! This makes it an easy and popular day trip from London by train.
Tip – If this is your first time catching a train in the UK read our complete guide to UK train travel which includes all the information you need to know to make travelling around the UK by rail a relaxing and stress-free experience.
🚗 By car (road trip option)
Driving to Salisbury from London takes approximately two hours (depending on traffic).
On a tour
There are tours that depart from London which include a stop to explore Salisbury.
Attractions and things to do in Salisbury
Salisbury Cathedral
The original structure of Salisbury Cathedral was built in 1220. It received major additions between 1320 and 1350. The cathedral contains the best preserved of all original examples of Early English Gothic in England. It's spire is also the tallest in the UK at 404 feet tall!
Magna Carta
The Magna Carta is a 1215 English charter, originally issued by King John of England, which established certain liberties for his subjects. The liberties granted in Magna Carta include the freedom to marry or not marry; freedom from widowhood (being forced to marry); freedom of movement; and the right to own property.
Drafted in 1215 and signed by King John the Salisbury copy is one of only four surviving originals still in existence.
Old Sarum
Old Sarum is a site of historical importance near Salisbury. This site was once the location of a settlement or fort from prehistoric times. It has been fortified and occupied on numerous occasions throughout its history, including during the Iron Age.
Old Sarum is situated on a hill just outside Salisbury and belongs to English Heritage. Members of English Heritage (or those with the Overseas Visitors Pass) have free entry.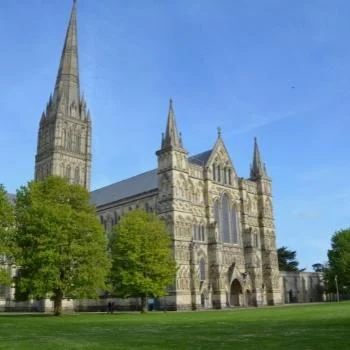 Things to do (and what to see) in Salisbury
Popular English destinations in the South West
Accommodation in Salisbury
There is a variety of accommodation options in Salisbury to suit every budget. These are my choices of some of the best hotels, lodges and B&Bs based on location and customer reviews.
Salisbury Accommodation Quick Picks
This 13th-century coaching inn has stunning views across the River Avon to the Salisbury Cathedral.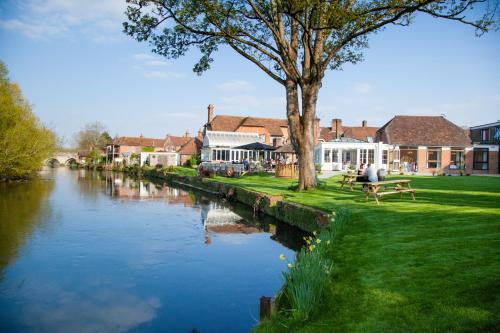 A mile from Salisbury city centre, this 4-star (AA) B&B is in its own beautiful gardens.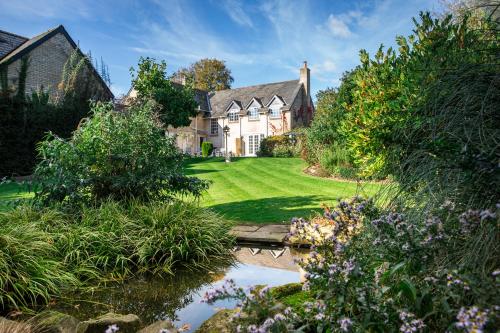 Breakfast is included in the rate with locally sourced ingredients.
➡️ More accommodation options near Salisbury
More special stays – Accommodation Guide for England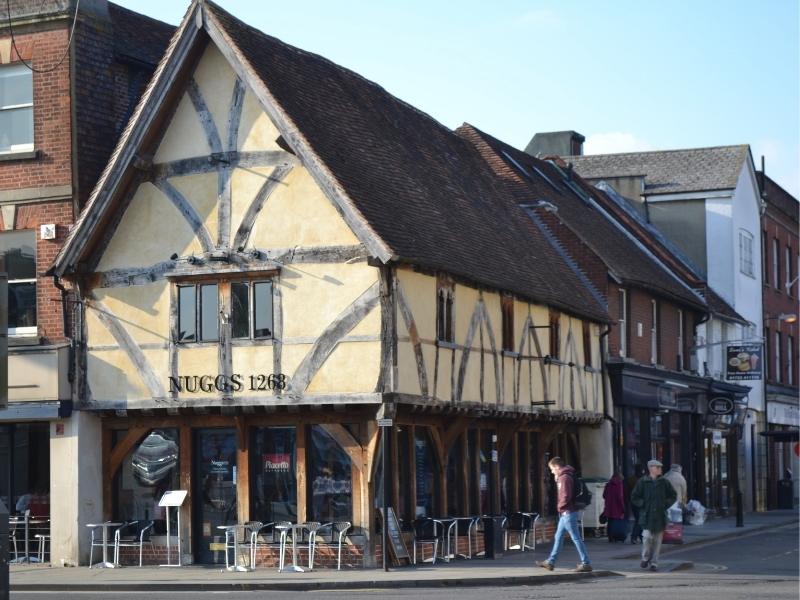 Salisbury Travel Guide – Best tours and day trips
Salisbury is ideally located to use as a base from which to explore by train, car or bus. Popular day trips from Salisbury include:
Bath
Bath is one of the most beautiful cities in England and is located in the nearby county of Somerset. The architecture and history of Bath are fascinating, but it's also known for its natural hot springs which have helped to establish Bath as a spa town since ancient times!
Bath is an easy day trip by train from Salisbury – in fact even if you have a car we recommend taking the train into the centre of Bath (and avoid the headache of trying to find parking)
Stonehenge
Stonehenge is another important site located near Salisbury. Built over five thousand years old, Stonehenge still remains one of the most impressive prehistoric and historical sites to visit in England today.
Visit Stonehenge easily by bus or car from Salisbury.
English Heritage and National Trust England members can enjoy free admission to Stonehenge
Good to know – Are you visiting from overseas? If you are planning to visit a number of English Heritage properties we recommend purchasing an English Heritage Overseas Visitor Pass
Stonehenge is easy to get to from Salisbury: Take the train to Salisbury then hop on The Stonehenge Tour Bus service which departs from outside the railway station.
Glastonbury
The town of Glastonbury is located in Somerset. The town claims to be the legendary Isle of Avalon and there are many myths and legends associated with it.
Glastonbury also hosts one of the world's biggest music festivals in June (most years) which attracts music legends from around the globe.
Avebury
Avebury is another iconic prehistoric site that attracts visitors from all over the world. It has an estimated 100 standing stones in about 20 circles, scattered around a village with two churches!
Avebury is managed by the National Trust and English Heritage. Entrance to the site is free.
If you want to visit on a tour from London this tour to Stonehenge and Glastonbury also includes Avebury.
Highclere Castle
Since Downton Abbey was aired on TV around the world Highclere has attracted much attention. Fictional home to the Crawley family Highclere is actually the real home of the Earl of Carnarvon.
Highclere is also included in many day tours from London
Downton Abbey and Village Coach Tour – Immerse yourself into the world of Downton Abbey on a 9-hour coach tour from London. Go behind the scenes of the famous TV show and watch scenes on the bus as you travel towards the world of the Crawley family.
Downton Abbey Filming Locations & Highclere Castle Tour – Enjoy a full-day trip from London that includes admission to sites including Highclere Castle and Yew Tree Farm, plus a visit to Downton village and Downton Church. Travel in the comfort of a large coach in the company of an expert Downton Abbey guide.
Winchester
Fun fact – The historic city of Winchester is a former capital city of England! Winchester it has everything from Roman remains to an amazing cathedral.
The New Forest
The New Forest is located in a protected are of land in the county of Hampshire and has everything from forest walks to wildlife spotting.
Longleat House and Safari Park
This impressive stately home is surrounded by a safari park with more than 700 animals. It is a great place to visit for the whole family with special events happening throughout the year.
Longleat Safari Park opened in 1966 and at the time was the first drive-through safari park outside Africa.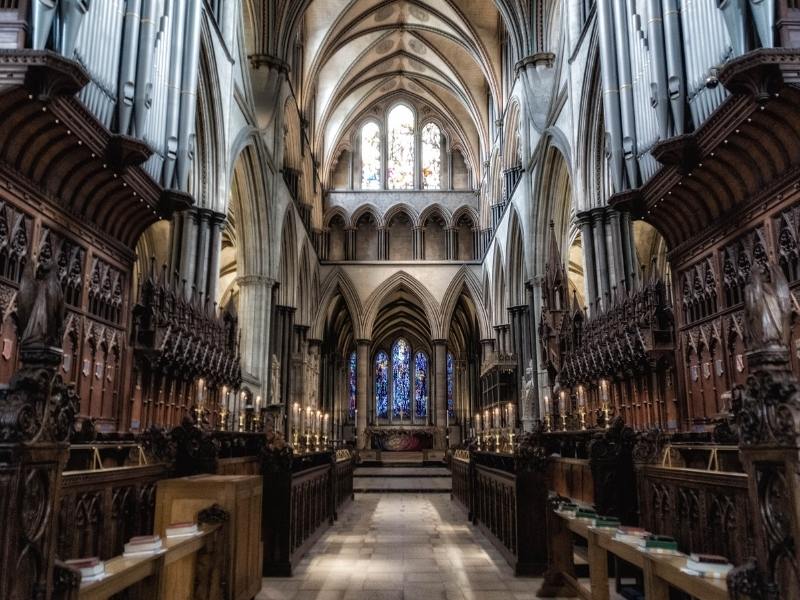 Enjoy your visit to Salisbury
This guide will have provided inspiration plus practical information to help plan your visit to Salisbury. You will find more inspiration and ideas to help plan your travels around England in these travel guides:
Find more inspiration for your travels in my England Travel Guide which includes information about what to see, where to stay, how to get around, travel tips, recommended reading and more to make the most of your trip.