Bakewell is a pretty market town located in the southern part of the Peak District (known as the White Peak) in the East Midlands in Derbyshire, England.
With 2 fabulous stately homes on its doorstep (plus numerous walks in the surrounding area) it is a popular destination for day-trippers as well as a great base for a holiday in the Peak District.
In this article, you will find suggestions to help you plan your trip whether you visit just for a day trip or for longer.
Looking for accommodation for your stay in the Peak District? You will find that special stay in my guide to the best places to stay in the Peak District which includes the best hotels and locations for every travel style and budget.

5 things to do in Bakewell
1. Eat a Bakewell Pudding
This is unashamedly at number 1!
I love visiting Bakewell and one thing I do every single time I visit is to buy a Bakewell Pudding from the Old Original Bakewell Pudding shop.
If you have not had the delight of sampling this delicious dessert of pastry, jam, frangipane and topped with toasted almonds it really is a must-try if you are in the town.
There are a number of bakeries selling this delicious pudding but after much market research I do recommend the Old Original Bakewell Pudding Shop. Stop off and have a cuppa too at the cafe upstairs!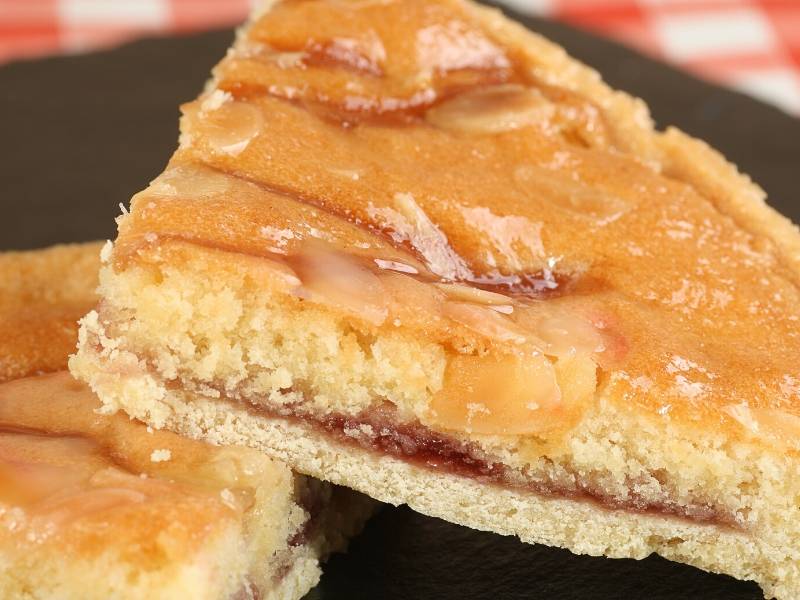 2. Browse the Bakewell market
Bakewell's market is held every Monday
Visit to browse the stalls selling everything from food, plants, giftware, homeware, fashion items to tools, carpets and more and enjoy the atmosphere of a traditional English market.
If you visit on the last Saturday of the month don't miss Bakewell's farmer's market where you can purchase locally produced food and goods.
Be sure to get there early as this is a popular market that can attract up to 5000 visitors (so parking can be a little more difficult)
Parking in Bakewell itself is best avoided but there are car parks signposted as you drive into the town. These are payable so take some change with you to feed the machines.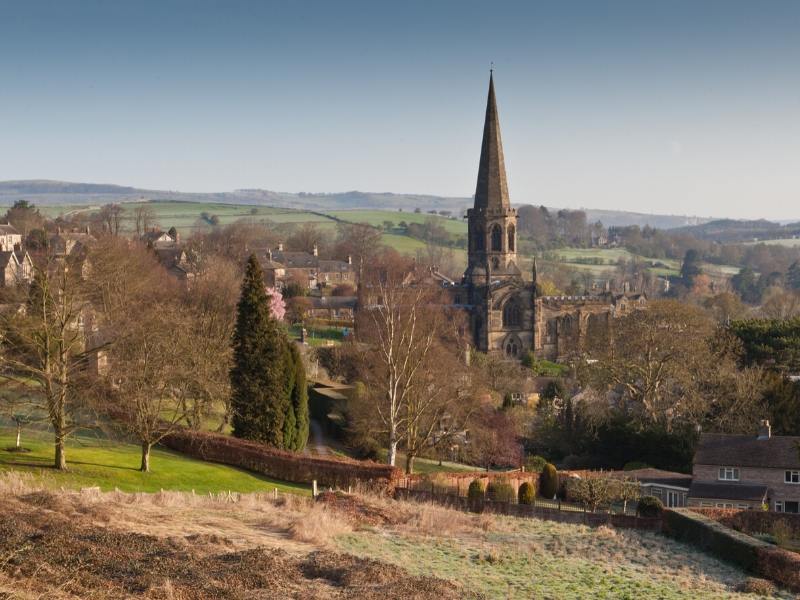 3. Visit Chatsworth House and Estate
Chatsworth House is one of the most spectacular stately homes in England. Home to the Cavendish family the present Duke and Duchess of Devonshire are the 16th generation!
Chatsworth is located only 3.5 miles north of Bakewell so you could combine a visit to the town and Chatsworth in a day trip.
You may recognise the house as it has featured in many films including Pride and Prejudice.
The house is open every day from March to December. In December don't miss Christmas at Chatsworth which will definitely get you into the festive spirit. The house is decorated with a different theme every year. In 2019 the theme was "In a land far, far away.." and each room and tree were decorated to represent countries around the world.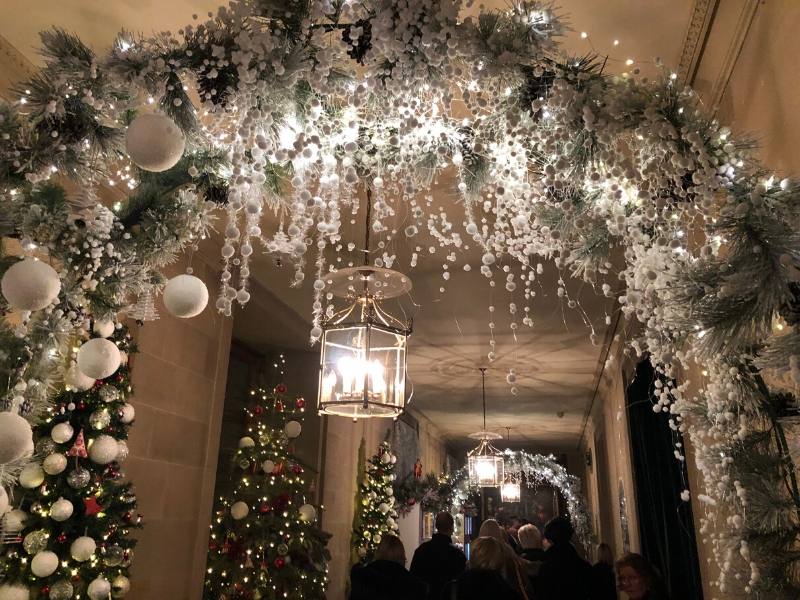 4. Visit Haddon Hall
Another house to visit in the Peak District is Haddon Hall. The house is one of the oldest in England and incredibly has belonged to the descendants of same family since it was built over 900 years ago.
This beautiful example of a medieval and Tudor house has featured in many films and TV series including Pride and Prejudice, Jane Eyre and The Princess Bride.
The house stood empty for over 200 years and was not altered during the Georgian or Victorian eras.
Haddon Hall is situated between Bakewell and Rowsley on the A6.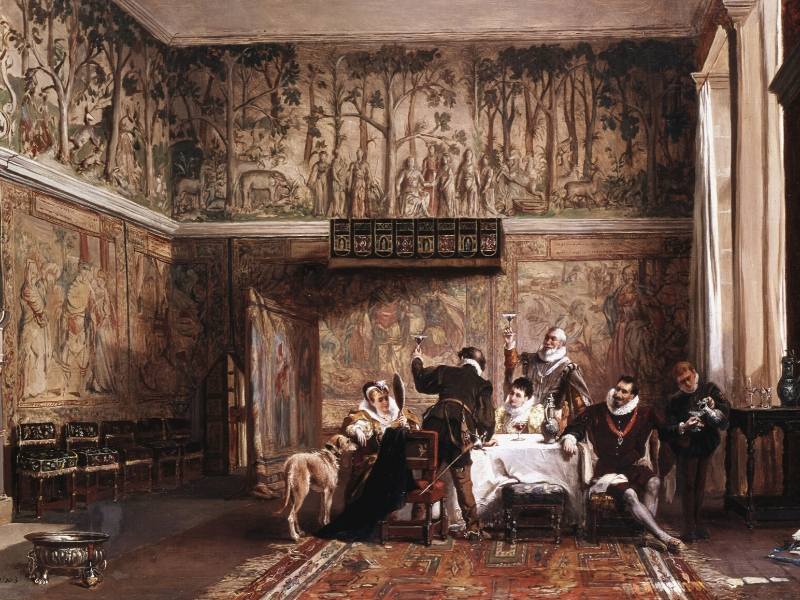 5. Walk or ride the Monsal Trail
This 8.5-mile route from Blackwell Mill to Chee Dale and Coombs Road in Bakewell is popular with walks, cyclists, horse riders and wheelchair users.
The traffic-free trail follows the old railway line route (which was closed in the 1960s) and runs parallel to the A6. (The line was closed in the 1960s)
The route includes 6 former railway tunnels and spectacular views of the Peak District.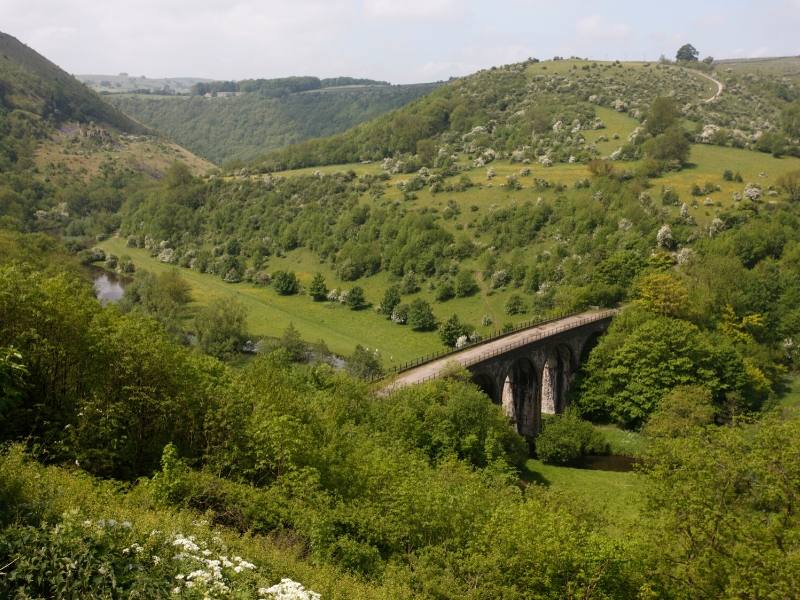 Plan your trip to Bakewell Derbyshire
If you are thinking of visiting Bakewell you will find all the information you need to plan your trip in this section including where to stay, how to get there and more.
Best tours which include Bakewell
Travel through the best of Northern England on this tour to York, Chatsworth House, the Peak District and more. On this 3-day small-group tour from Manchester, you explore all of it in the comfort of a luxury, 16 seat mini-coach.
Escape the busy city of Manchester and embark on a countryside adventure to the majestic Chatsworth House. Travelling by train and bus, head into the Peak District National Park to learn about and admire one of England's finest stately homes.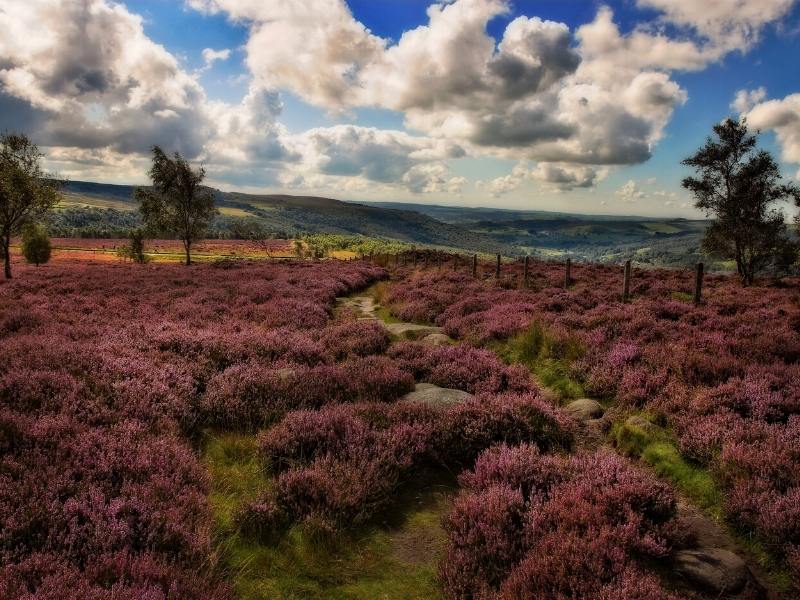 Where to stay in Bakewell
Find lots of suggestions in my location and accommodation guide to the Peak District – these are 3 of my favourites.
Devonshire Arms at Beeley
Located on the Chatsworth Estate the Devonshire Arms is at Beeley is a gorgeous pub offering excellent food and accommodation.
The property offers free WiFi in all areas and free onsite parking.
Check for availability and prices at the Devonshire Arms at Beeley
Millstream Mews
Located only a few miles from Haddon Hall Millstream Mews offers fully equipped units with free WiFi, private parking and garden views.
With excellent reviews this is a perfect choice for couples, families and solo travellers.
H Boutique Hotel
Centrally located this boutique hotel offers guests a restaurant, bar and free Wi-Fi throughout. Decorated tastefully throughout this gem is perfect for travelers who wish to stay in the market town.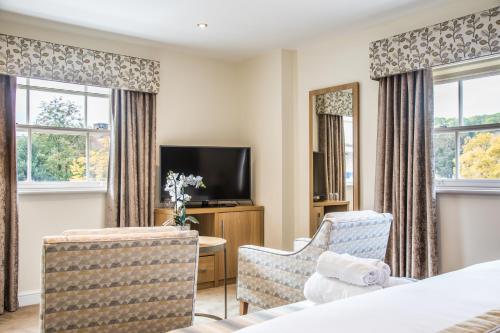 How to get to Bakewell (transport options)
Bakewell is located in the East Midlands region of England in the county of Derbyshire. It is situated in the valley of the River Rye in the Derbyshire Dales.
The nearest towns and cities are Sheffield, Derby and Chesterfield.
The town is best visited as part of a road trip around the UK or via a tour as it is not easy to get to by public transport. If you want to visit from London you can find the instructions below.
How to get to Bakewell from London
Distance from London: 157 miles
Best route: Train and bus
No direct trains
Leave from: Train from London St Pancras International to Sheffield then take bus 218 to Bakewell


Best books to read before you visit
Learn more about Chatsworth House in this beautiful book written by the present Duchess of Devonshire. A great behind the scenes look at what it takes to run one of the most visited stately homes in the UK. She has also written a cookbook too if you are interested in trying some of the recipes!
If you enjoy walking and plan to take a few hikes when you are in the Bakewell area plan ahead with this guide to walking in the Peak District.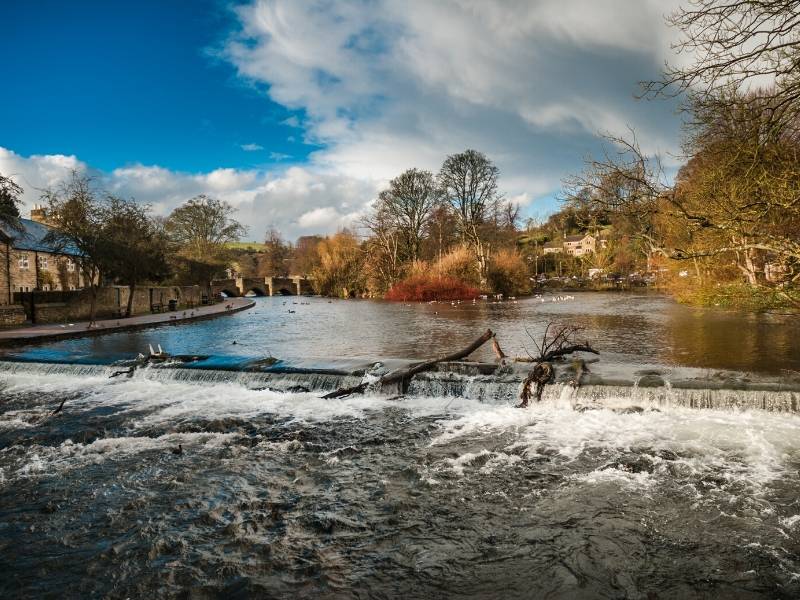 Enjoy your visit to Bakewell
If you are visiting the East Midlands you will find my other recommendations of places to visit in my "Top 10 Places to Visit in the East Midlands" post (Bakewell is included) and my top 21 landmarks in England includes my choice of the best 3 attractions in each area.
If you are planning your trip you can find all the information you need to help you on this page.
Find more inspiration for your travels in my England Travel Guide which includes information about what to see, where to stay, how to get around, travel tips, recommended reading and more to make the most of your trip.