Discover why York is one of the most popular cities in England for visitors from all over the world. Plan your visit with our guide to the best things to do in York plus essential tips (including the best places to eat and where to stay in this historic English city)
Halfway between Edinburgh and London, in the north of England, sits the ancient city of York. Visit for yourself and discover how York was founded by the Romans and invaded by the Vikings.
This is a beautiful English city that's rich in history, and with its medieval city walls, museums, shops, and a renowned racecourse, it's no wonder that visitors flock to York. Things to do and see are in abundant supply, and York tourist attractions are plentiful.
By day, you can visit the majestic York Minster or stroll along the River Ouse (or take the sightseeing bus if you prefer). By night, dine out in one of the many restaurants, and enjoy a tipple at one of the traditional pubs that line the streets.
With so much on offer, you will be spoilt for choice. If you are looking for ideas on what to see and do in York you will find lots of inspiration in this article! Without further ado, let's take a look at some of the very best things to do in York.
Looking for a place to stay in York? Our accommodation guide to York has suggestions for all budgets.
Tip – If you plan to visit many of York's sights and attractions a York Cty Pass may be a cost effective option. The pass is valid for one or two days of sightseeing and gives you entry to over 20 attractions in York. You can find out more about the York City Pass here.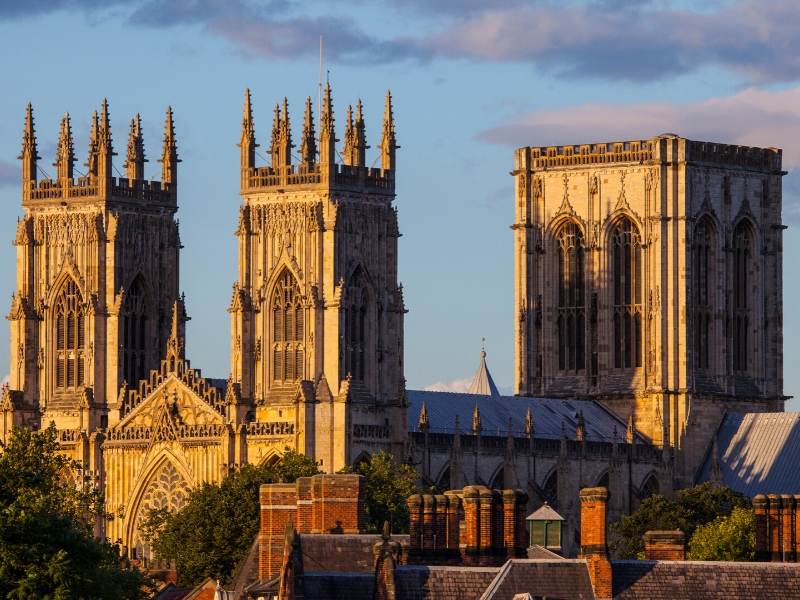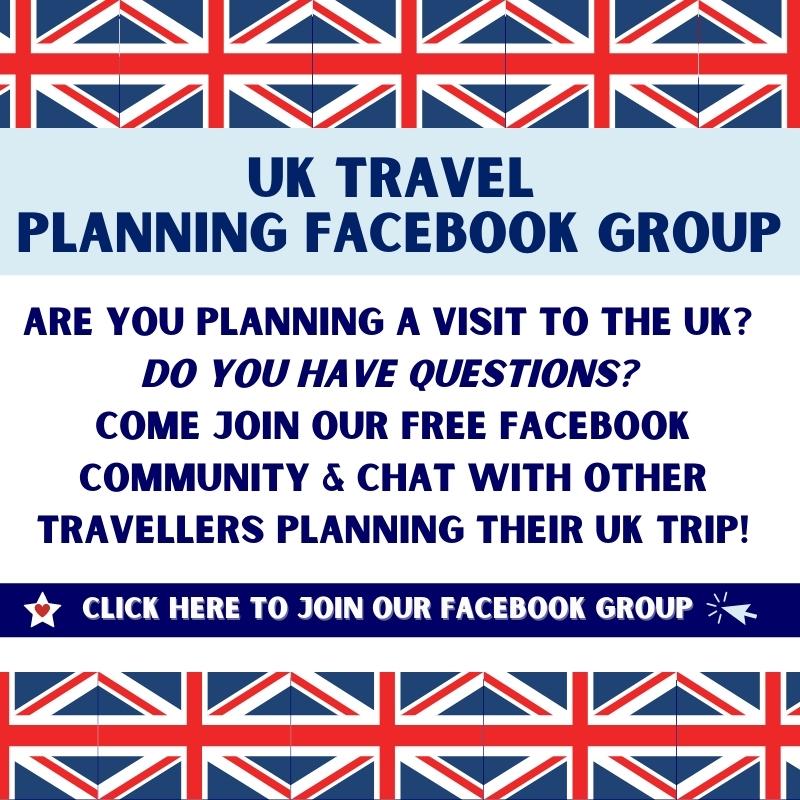 Things to do in York
Walk York city walls
Fancy a stroll along the longest walls in England? York is famed for its 13th century City Walls (also known as the Bar Walls and Roman Walls). Originally built by the Romans to defend the city, York City Walls are now an attraction in their own right.
If you want to walk the whole way around, you're looking at a two-hour stroll – if that seems too long-winded, you can just walk part of it. The walls are elevated, so you get to take in pleasant views over the city and discover the main characteristics of the stone fortifications at the same time.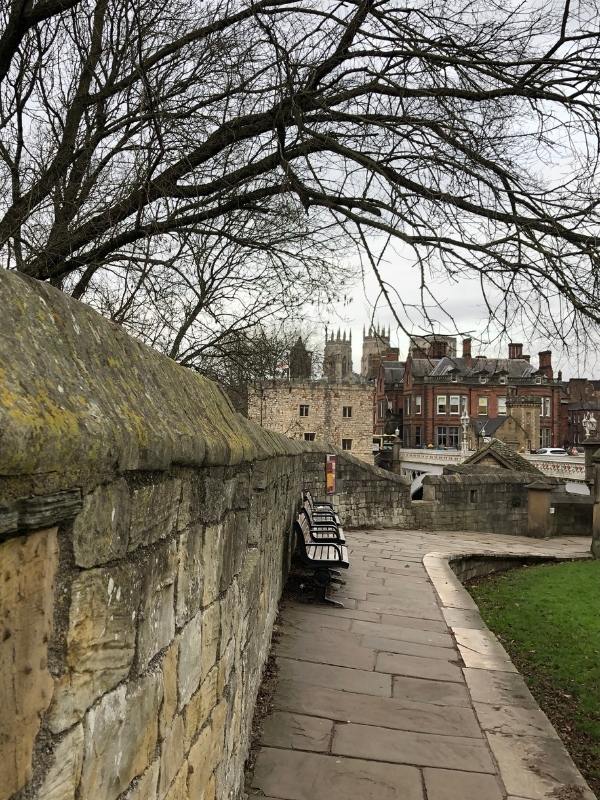 Clifford's Tower
Of all the places of interest in York, Clifford's Tower has to be high on the list. An imposing structure, commanding eye-catching views of the city beyond, Clifford's Tower is the largest remaining portion of York Castle.
In the past, the tower served as a Royal Mint and also as a prison, playing host to a number of criminals. There's some debate as to how the tower obtained its name – some believe the Clifford family laid claim to the structure, giving it their name.
Others deem that the tower adopted the name to mark the hanging of Roger de Clifford (hanged in 1322 for his opposition of Edward II). Whichever story you believe, Clifford's Tower is certainly worth a look.
An edifice celebrating the reign of England's kings, the tower is an important historical monument, and it also provides extensive panoramic vistas of York.
Where, When and How Much?
Tower Street, York, North Yorkshire, YO1 9SA.
Clifford's Tower is set to re-open in the summer of 2021 following conservation works.
For everyone else, admission is as follows:
£6.50: Adults
£16.90: Family (two adults, up to three kids)
£10.40: Family (one adult, up to three kids)
£3.90: Children (five-17 years)
£5.90: Concessions (students and over 65s)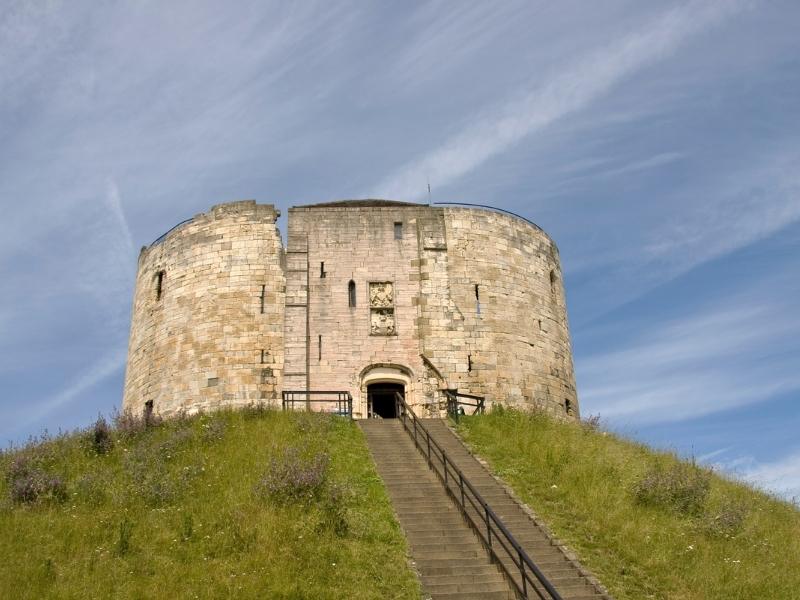 The Shambles
There are plenty of places to go in York, but there's something magical about the Shambles. Nooks and crannies, alcoves and secret alleyways, the winding, narrow Shambles used to be home to neighbouring butcher's shops.
Nowadays, the 14th-century timber buildings play host to cheerful cafes and upmarket boutiques. There's a buzzing atmosphere here – look out for the market at the end of the street, and keep an eye out for the talented street performers.
If you are a Harry Potter fan don't miss 'The Shop That Must Not Be Named" along the Shambles. Broomsticks can be parked outside if necessary!
Tip – There is a guided walking tour perfect for Harry Potter fans which takes you to all the film locations around the city. Great fun and the perfect way to experience York. Read more about the Harry Potter walking tour.
You can amble around the Shambles and discover its charms for yourself. Alternatively, join one of the guided walking tours. Take in the sights as a knowledgeable guide leads you around the city, sharing their insight and pointing out the wonders of York.
Where, When and How Much?
Right in the heart of the city.
You can walk along the Shambles at any time, day or night.
Easy on the wallet as you can walk the Shambles for free, but we can't guarantee you won't succumb to temptation and blow your budget in one of the many wonderful cafes and shops!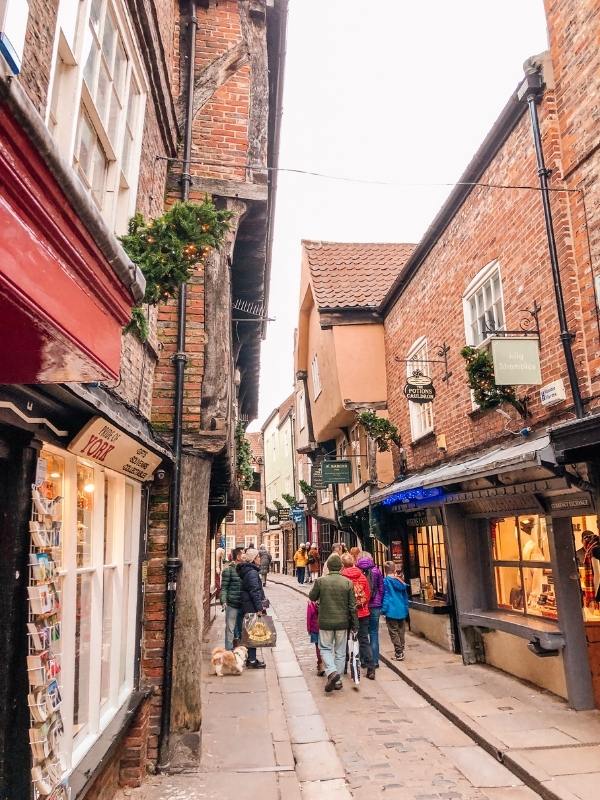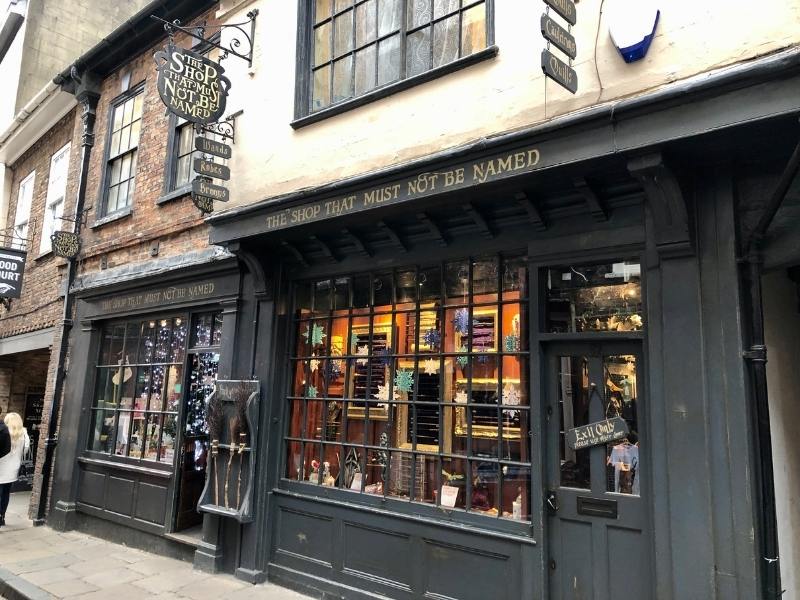 York Minster
As far as buildings go, York Minster is nothing short of magnificent. Dating back to 627 AD and a spectacular example of gothic architecture, the cathedral has an imposing presence.
History oozes from its very pores, and the medieval stained-glass windows, including the Great East Window, catch your imagination as well as the light. The on-site Undercroft Museum provides a glimpse into the history beneath the cathedral, and there are guides on hand providing free tours of York Minster.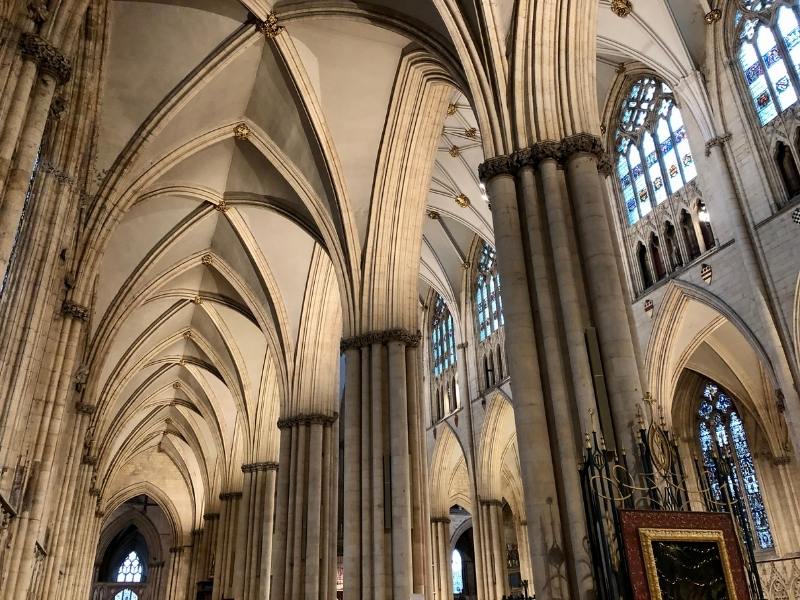 Where, When and How Much?
Open daily for services and prayer (7:00 to 18:30). For sightseeing, opening hours are Monday – Saturday 9:00 to 17:30, and Sunday from 12:45. Occasionally, parts of the cathedral are closed in preparation for evensong or special events during general opening hours.
Admission prices are as follows:
£12.00: Adult/Senior
£9: Student (not studying in York)
Free: Children under 16 and residents/students of York (proof of address)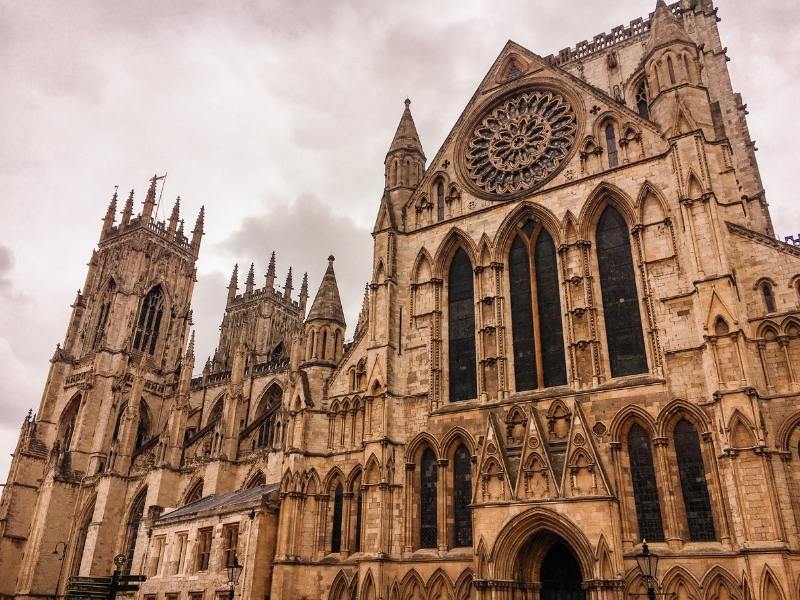 Jorvik Viking Museum
Infamous invaders Ivar the Boneless, King Halfdon and their Viking throng laid siege to York in 866 AD. You can discover the story behind the invasion at the Jorvik Viking Museum.
It's no surprise to learn that a visit to the museum is considered one of top things to do in York. You can expect a fully immersive experience – climb into a carriage and prepare to be transported through 10th century York.
The journey provides a glimpse into Jorvik of old, the sights, the sounds, and even the smells! You will also get to take a close-up look at genuine Viking relics, which were all discovered in the vicinity of the museum.
The York Castle Museum is another museum in York worth visiting.
Where, When and How Much?
19 Coppergate, YO1 9WT.
Jorvik opening hours are typically between 10:00 and 18:00, but this varies depending on the time of year.
Admission as follows:
£12.50 Adult
£8.50 Child (five-16 years)
£10.50 Concessions
Family of four (max two adults) £35
Family of five (max two adults) £40
Combination tickets (Jorvik & Dig, Jorvik & Barley Hall, Triple Ticket are also available at an additional cost, so you can make the most of the attractions on offer.
York Chocolate Story 150
There are lots of fun things to do in York, one being a visit to the York Chocolate Story. Here you can and find out more about iconic chocolate brands synonymous with the city – Rowntree's, Terry's and Craven's.
Learn more about how chocolate is made and how to savour it like a pro. Marvel at the skills of the expert chocolatiers and indulge in a few tasty treats on the tour.
Where, When and How Much?
3-4 Kings Square, YO1 7LD.
York Chocolate Story is generally open daily from 10:00 until 18:00 (with the last tour at 16:00). The chocolate bar café is open for temping treats between 10:00 – 18:00 (21:00 Friday and Saturday).
Admission is as follows:
£14.50 Adult
£12.50 Concession
£12.50 Child (four-15 years)
£49.50 Family of four
£57.50 Family of five
National Railway Museum
Days out in York are fun, but they can be costly – here we have a treat that costs nothing at all!
The National Railway Museum is a great day out for the family, and history buffs and train enthusiasts will be particularly at home here.
Browse the notable collection of rolling train stock and marvel at the locomotive and railway exhibits on show. There are picnic areas on-site too, so you can take the weight off your feet and enjoy a leisurely lunch.
Where, When and How Much?
Leeman Road, YO26 4XJ.
Wednesday to Sunday, 10:00 until 17:00.
Admission is free!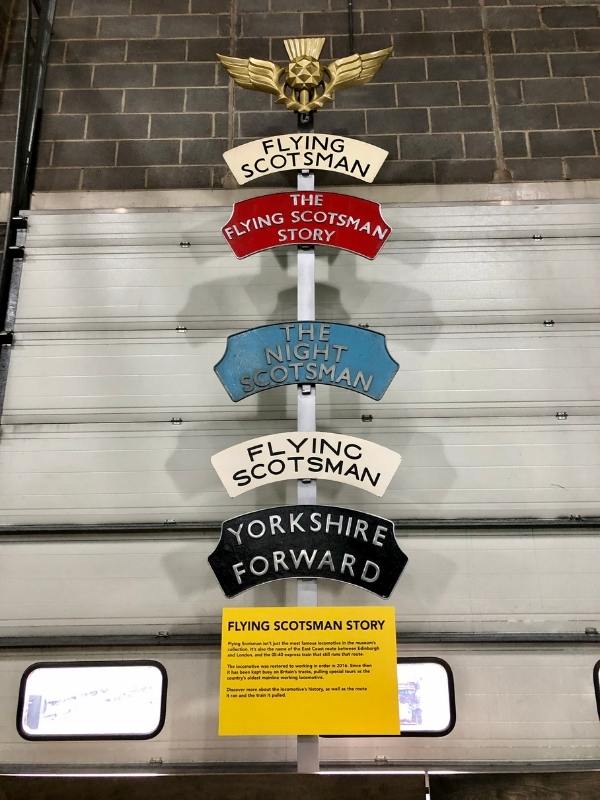 Boat Rides Along the River
The River Ouse flows through the city of York. In the past, it provided passage to Viking invaders and helped bring the Black Death. Thankfully, nowadays, the river offers leisure opportunities instead of danger!
If you prefer to stay on dry land, you can stroll along the bank, look at the striking scenery and join in the York River Festival. Take to the water and you can participate in a spot of canoeing, rowing, fishing and boating. Hire your own boat or climb aboard a cruiser and enjoy a cruise.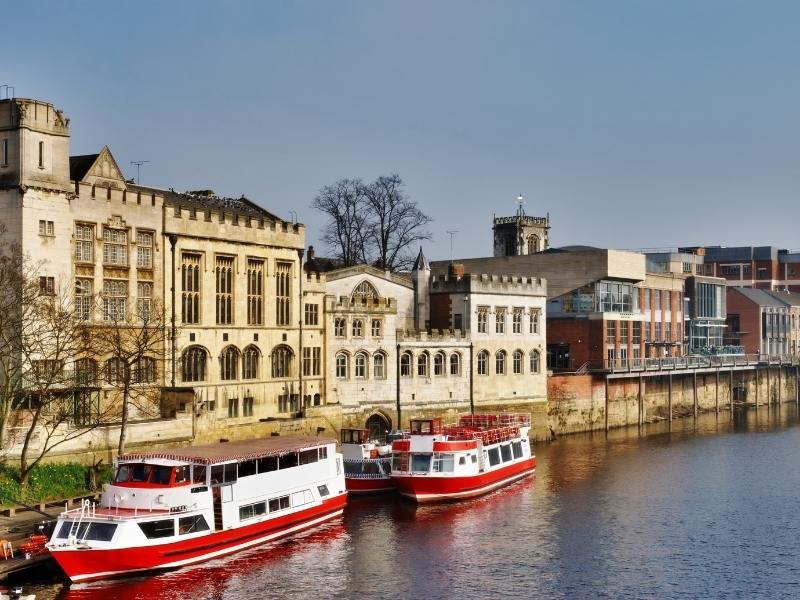 City Cruises Self Drive Boat Hire
Hire one of the fourteen red motorboats from York Self-Drive Boat Hire, and you can try your hand at being a skipper.
You can hire a boat (choose from Josephine, Angie, Leonie, Sarah, Yvette, Kathryn, Alice-May, Lucy, Tina, Heather, Ellen, Rebecca, Emma or Penny) for 30 minutes or a full hour, depending on how much messing about you want to do on the river!
Where, When and How Much?
Hire Point is at King's Staith, next to Tower Gardens, YO1 9RZ.
Opening hours are typically from 10:00 until 15:00.
Boat hire as follows:
30-minute self-drive (up to eight people) costs between £20 and £40.
One-hour self-drive (up to eight people) costs between £30 and £50.
City Cruises York Sightseeing Tours
City Cruises offers a number of sightseeing tours. Choose a daytime trip which includes lunch and allows you to escape the hubbub of the city.
Grab your camera and sail along the River Ouse, snapping pics of historic buildings, bridges and striking views as you go (keep your eyes open for the Kingfishers as they flitter by). The cruise lasts around an hour.
Alternatively, there's an evening sightseeing cruise. This one-hour trip takes in the sights and sounds of the city. You'll hear all sorts of interesting stories about York (and its colourful history).
Where, When and How Much?
Daytime cruises: May to November – four departures a day from each standing: 10:30 until at least 15:00 (King's Staith Landing) and 10:40 until at least 15:10 (Lendal Bridge Landing).
Evening Cruises: May to September – sailing at 19:30 and 26th September – 20th November – sailing at 18:00.
City Cruises also offer an afternoon tea cruise, lunch cruise (two-course meal included), evening dinner cruise, and party cruises complete with disco and buffet.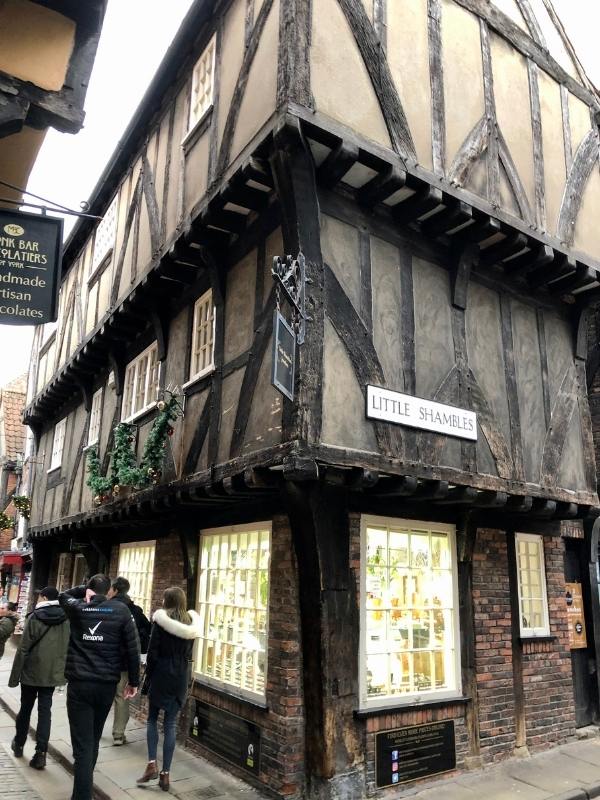 Listen to our Podcast about visiting York
Plan your visit to York – FAQs for visiting York
When is the best time of year to visit York?
York is a UK travel destination that can be visited all year round. There are lots of things to do in York even if it is raining as many of York's attractions are indoors.
The York Christmas festival is a great time to visit with a Christmas market and festive decorations throughout the city.
Read my article about the best time to visit the UK for a month-to-month rundown of weather and what's on when.
How long should I plan to stay in York?
York can be visited in a day so is the perfect stop off if you are travelling to Edinburgh from London by train. (One of our top 10 rail journeys to take in Britain)
If you have time I would recommend a couple of days in York – it is the perfect weekend break destination. York is also a great base if you plan to take day trips to popular Yorkshire destinations such as Saltaire, Fountains Abbey, and Studley Royal or Whitby.
How can I get around York?
York is a walkable city with many of the main attractions of the city in close proximity.
If you prefer there is a City Sightseeing York Hop-on Hop-off Bus Tour or guided cycling tour of York you could join.
How can I get to York from Edinburgh?
It takes only takes approximately 2 hours 45 minutes by train direct from Edinburgh Waverley Station to York.
How can I get to York from London?
Catch the train from London Kings Cross for the 2-hour trip direct to York.
For times and tickets visit the trainline.com
Where can I park my car in York?
If you are planning a UK road trip and want to include York in your itinerary there are a few options for parking.
If you are visiting for the day York has a Park and Ride scheme – park at one of the 6 designated car parks located and catch a bus into the city. Fees apply.
There are also 15 public car parks operated by the City of York. On-street parking is available but limited to up to 2 hours until 3 pm. Fees vary depending on the length of time you plan to park.
Alternatively, look for accommodation that has free car parking included.
How can I save money when visiting York?
If you are planning to visit a number of York's attractions it is worth evaluating if purchasing the York City Pass is a cost-effective option.
The York City Pass is valid for one or two full days of sightseeing and gives your entry to 25 attractions in York including • York Minster • JORVIK Viking Centre • Clifford's Tower • York Dungeon • York's Chocolate Story
Click here to find out more about the York City Pass
What are the best Yorkshire day trips from York?
There is a multitude of interesting places to go near York which is the best base for your day trips and excursions. Some of the most popular attractions near York include:
Saltaire: Model Victorian village built by Titus Salt for his factory workers.
Whitby: Pretty coastal town famous for connections to Dracula and its tasty fish and chips.
Yorkshire Dales National Park: Grab your hiking boots and head to some of the famous trails (we love the circular Ingleton Waterfalls trail) If you want to explore more of the Yorkshire Dales (which covers a huge area we recommend an organised day trip which includes several locations in the one day)
Fountains Abbey and Studley Royal Water Park: A UK UNESCO World Heritage Site belonging to the National Trust.
If you prefer to take an organised day trip from York these are our choices of the very best: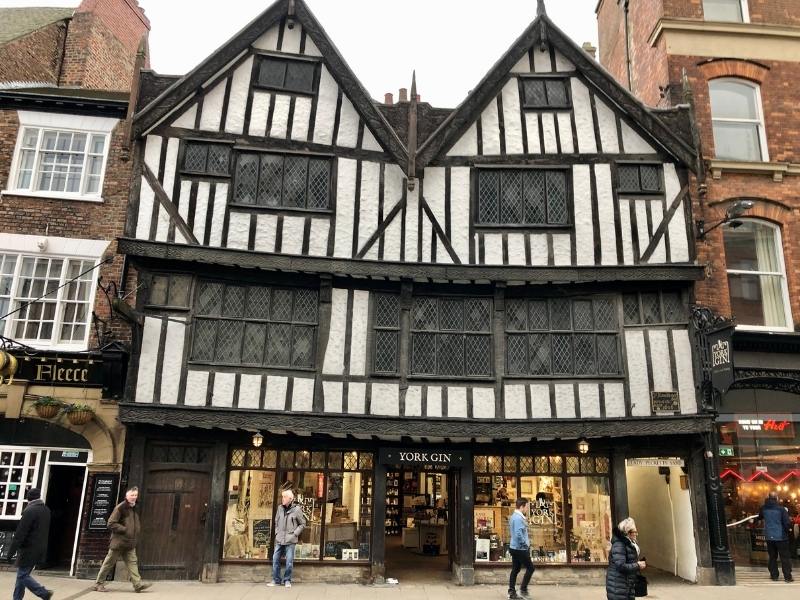 Where to Eat and Drink in York
With so many things to do in York you're going to be very busy, but don't forget to take a moment to eat, drink and make merry. There are plenty of cafes, eateries, restaurants, pubs and bars.
Here is a handful of the best:
Partisan
Just a short stroll from the train station, Partisan is a cosy café with a top-notch reputation, good service and even better brunch. With offerings such as eggs benedict and a full veggie English, you certainly won't go hungry.
Where and When?
112 Micklegate, YO1 6JX.
Every day from 9:00 to 15:00/17:00.
Guy Fawkes Inn
The birthplace of Guy Fawkes the medieval Inn is located in the shadow of York Minster. The Inn retains many of its original features such as gas-lighting and timber staircase which all add to its character and atmosphere.
Enjoy classic British food in the restaurant or bar. The Guy Fawkes steak and ale pie is highly recommended! Pair with a pint of Black Sheep Best Bitter or another from a wide selection of real ales.
If you choose to book a stay in one of the Inn's 13 en-suite bedrooms there is the added perk of a free 2-hour walking tour of York.
Where and When?
25 High Petergate, York YO1 7HP
The Inn offers a variety of menus including A La Carte, Sunday Lunch, and a special Conspirator's menu served Monday – Friday 12 pm – 6 pm.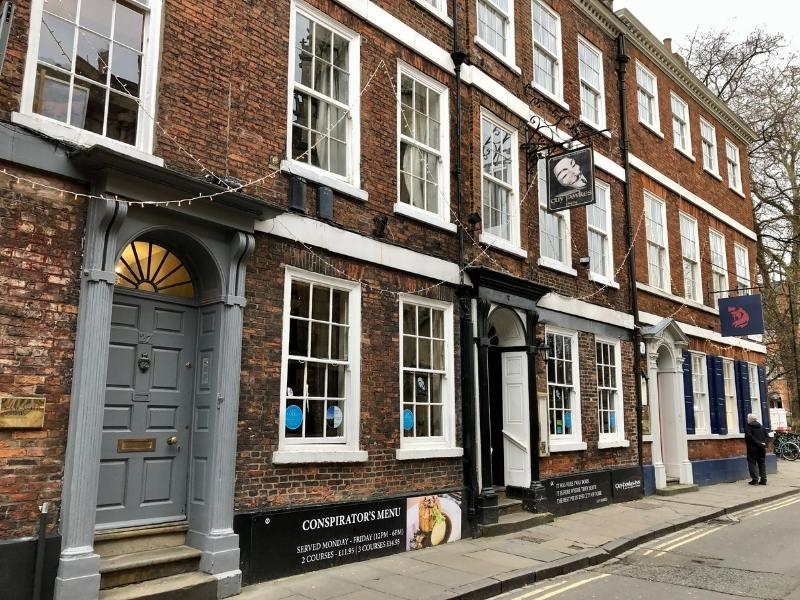 The Old White Swan
How about a tipple at a traditional pub that dates back to 1873? The Old White Swan is a charming place, jammed full of character and atmosphere.
As well as the usual spirits – vodka, brandy and whiskey – there's another one, the Old White Swan's resident ghost!
The pub grub here is good, with classics such as toad in the hole, fish n' chips and apple pie on the menu, and there are lots of cask ales to enjoy too.
Where and When?
80 Goodramgate, YO1 7LF.
Every day from 10:00 until around midnight.
Brew & Brownie
Fluffy pancakes and a chocolate orange hot chocolate, anyone? Head to Brew & Brownie to enjoy both. The treats here are Instagram worthy, and they taste divine.
Brew & Brownie proved to be so popular that the owners opened another venue (The Bakeshop) just two doors along!
Where and When?
5 Museum St, YO1 7DT.
Both venues: Sunday-Friday, 9:00 – 16:00 and Saturday 9:00 – 17:00.
Jalou
Jalou is big on cocktails, and offers RnB with a chilled-out, stylish vibe. There's a resident DJ and a buzzing atmosphere.
The bar is located near to the train station, and the building itself is pretty special too. Jalou sits in a Grade II listed church, and it boasts period gothic features.
Where and When?
2 Micklegate, YO1 6JG.
Monday-Wednesday and Sunday, 16:00 – 01:00; Thursday, Friday and Saturday, 12:00 – 02:00.
Bettys Tea Room
How could you visit York without popping into the legendary Bettys Tea Room?
The famous café has been trading since 1936 and has strikingly beautiful interiors, inspired by none other than the Queen Mary Ocean Liner. Enjoy one of the tasty teas (sourced from around the world by expert buyers), or a delicious coffee (and a plump fruity scone whilst you're at it) – yum!
Where and When?
6-8 St. Helen's Square, YO1 8QP.
Open 9:00 – 21:00.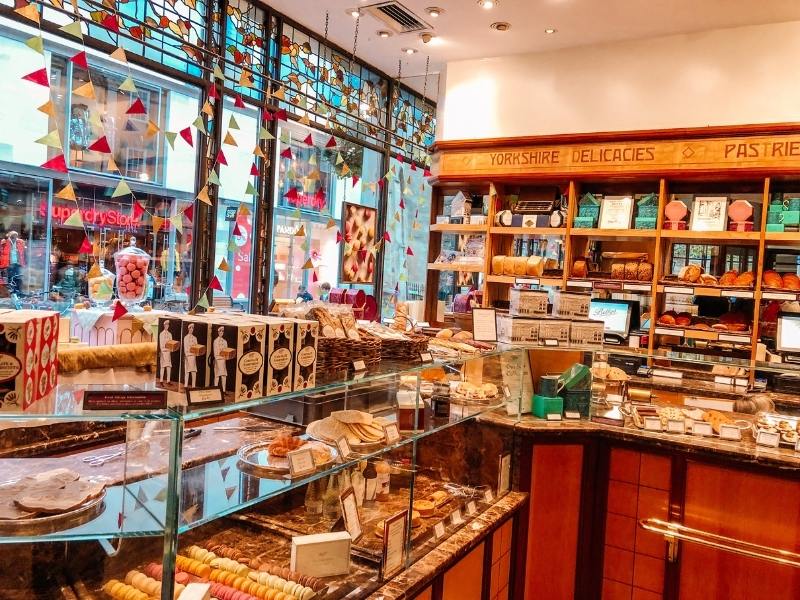 Where to stay in York
York is a city worth exploring for a few days and if you are planning to see more of Yorkshire it is the perfect base from which to do so.
If you plan to stay there are plenty of accommodation options in York to suit all budgets and travel styles.
The Grand York – York's only 5* hotel retains original Edwardian features, large bedrooms and a central location.
Guy Fawkes Inn – 4 * historic accommodation in a wonderful location opposite York Minster. All bedrooms are furnished with 4 poster beds.
The Bar Convent – 3* guest house located near the train station and next to York's historic walls. Also England's oldest living convent.
Read – Where to stay in York
Visiting York & Yorkshire
For more England travel inspiration and practical tips about visiting York and the north of England: