We love taking day trips and tours and in this article we detail the many benefits of hiring a private driver tour guide in the UK to take you to popular destinations, areas, landmarks and attractions.
If you are planning your itinerary for your UK vacation you may be considering basing yourselves for a few days in locations such as London, Bath, the Cotswolds or St Ives in Cornwall for example and booking some day trips and tours to explore the area or visit popular destinations.
This is a great way to make the most of your time and avoids constantly moving from one destination to the next which can be tiring and costly.
If you are travelling around the UK by train and do not have access to a car or you prefer not to drive at all one option is to hire a private driver tour guide for days out (or longer).
UK Travel Planning has partnered with some of the best driver tour guides in the UK and in this article, we highlight the many advantages of hiring our preferred partner private driver tour guides for day trips and longer during your UK vacation.
Why hire a private driver tour guide?
What are the benefits of hiring a private driver tour guide in the UK?
1. Flexibility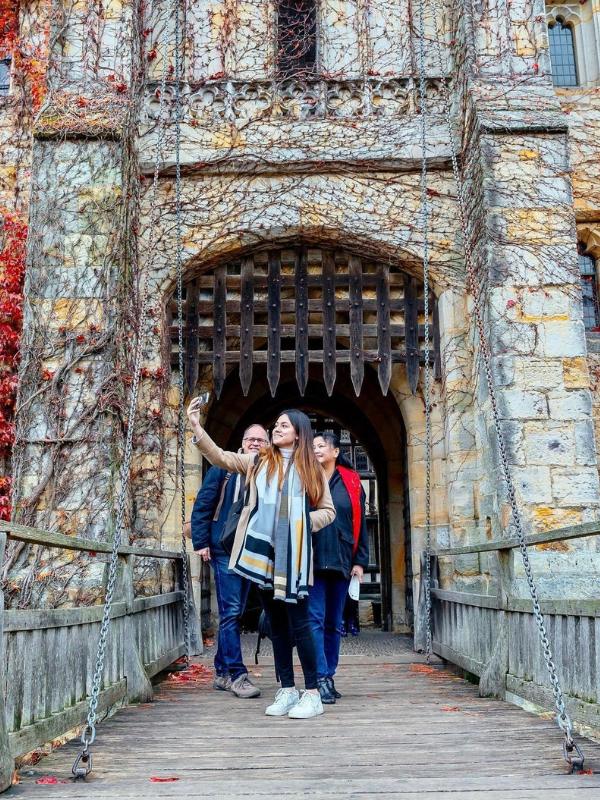 One clear advantage of booking with a private driver tour guide is the flexibility it gives you to customise your itinerary and visit the sites and locations that interest you the most.
This is great if you have specific interests or preferences. An example of this is John England Tours in South East England where John can combine visits to two popular sites (Hever Castle and Chartwell for example) in the same day trip. Perfect for couples where one person may have more of an interest in Tudor history and the other in World War II history. John shares more insights in our podcast episodes 6 and 19.
Often a private tour guide has the flexibility to offer individualised options for you. Cotswold Teacup Tours will often be able to pick you up from your hotel or train station and drop you back there at the end of the tour, or even – subject to prior arrangement – to your next destination. This option saves you time, means you don't have to figure out public transport, and maximises your time on the tour.
2. Personalised attention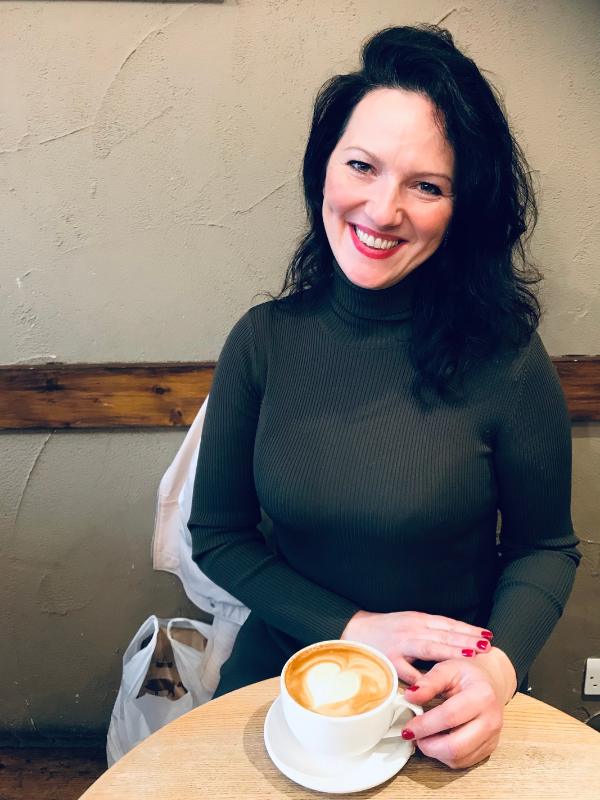 One of the most challenging things often on a group tour is vying with other people to ask a question of the guide. There is usually one or two people who like the sound of their own voices a bit too much and can monopolise the tour guide's attention. This is obviously not the case with a private driver tour guide!
Enjoy the undivided attention of a knowledgeable and experienced tour guide who can answer all your questions and provide you with information about the sites and locations you are visiting in a more conversational manner.
Also no need to ask a stranger to take your photo as you can ask your tour guide to do this throughout the day.
Victoria, owner of Cotswold Teacup Tours says, "I always like to know about the hobbies and interests of my tour guests. That way, I can tailor each tour to them. We go to places which I think they will enjoy most. It would be tricky trying to achieve this with a large mixed group."
3. Convenience
Another advantage that is not to be sniffed at is the fact that your private driver tour guide will handle the logistics of transportation and planning!
This will allow you to sit back and enjoy your vacation without worrying about navigating unfamiliar roads or finding parking.
For example in places such as the Cotswolds in the summer months when parking can be tricky why not leave the logistics to Victoria of Cotswold Teacup Tours while you make the most of the beautiful Cotswold villages?
Victoria has spent many hours walking and driving through the Cotswolds, to discover the quieter spots, idyllic villages off the tourist route, and even in some of the busiest places, she has learned where to walk to obtain the best views and 'get away from it all' to truly experience the Cotswold way of life.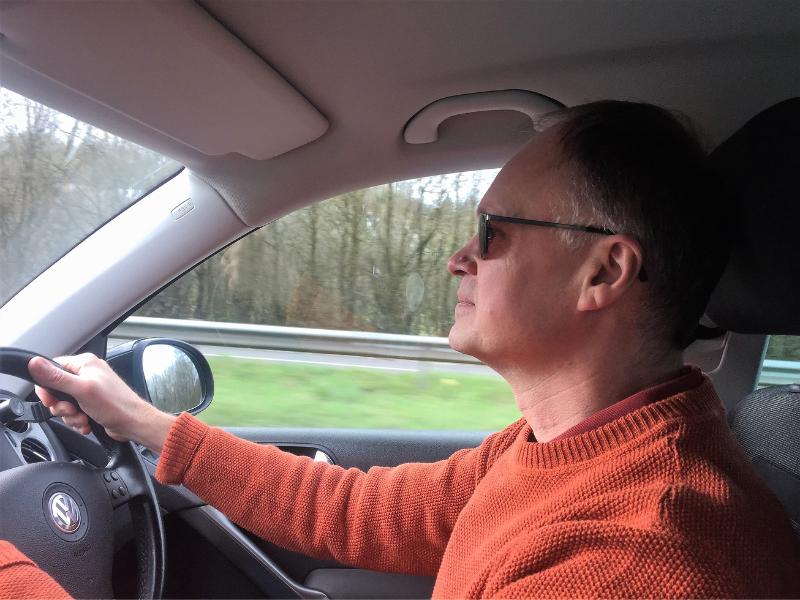 4. Time efficiency
An added benefit of a private driver tour guide is that they can help you make the most of your time by planning your day trip to help avoid crowds and queues.
For example, chatting to Victoria of Cotswold Teacup Tours during a recent podcast episode she said that she plans her tour visits to popular tourist destinations such Bibury or Bourton on the Water early in day before coaches and crowds arrive. She offers flexible pick up times to reach the busiest tourist spots and the quietest times.
Your private driver tour guide can also help you to plan the day's itinerary to ensure you make the most of the time available.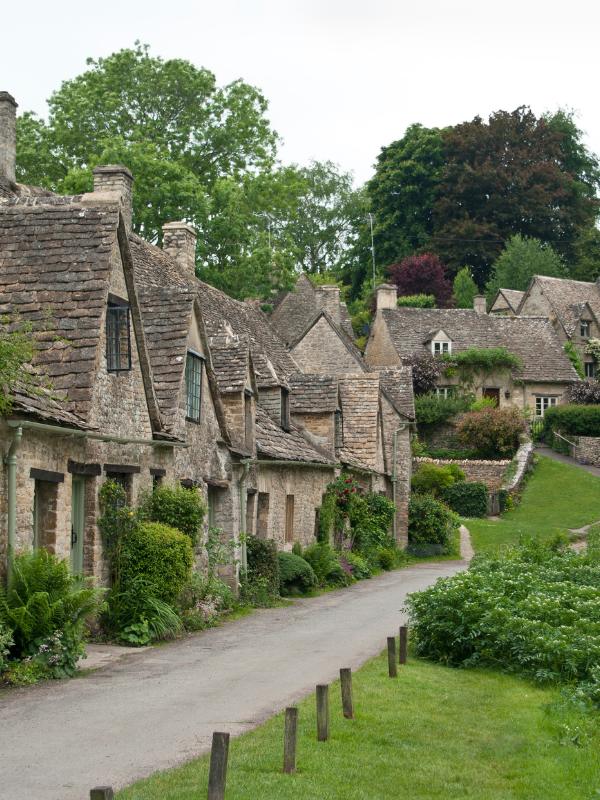 5. Safe stress-free travel
If you are not familiar with driving on the left side and want to avoid the stress and hassle of navigating unfamiliar roads hiring a private driver tour guide is a great option. You can sit back, relax and enjoy the journey through the British countryside while your guide takes care of the driving.
There are many single tracks lane in the Cotswolds which can be *fun* to navigate when you know the protocols, it may be a less stressful option to have a driver if you haven't driven here before!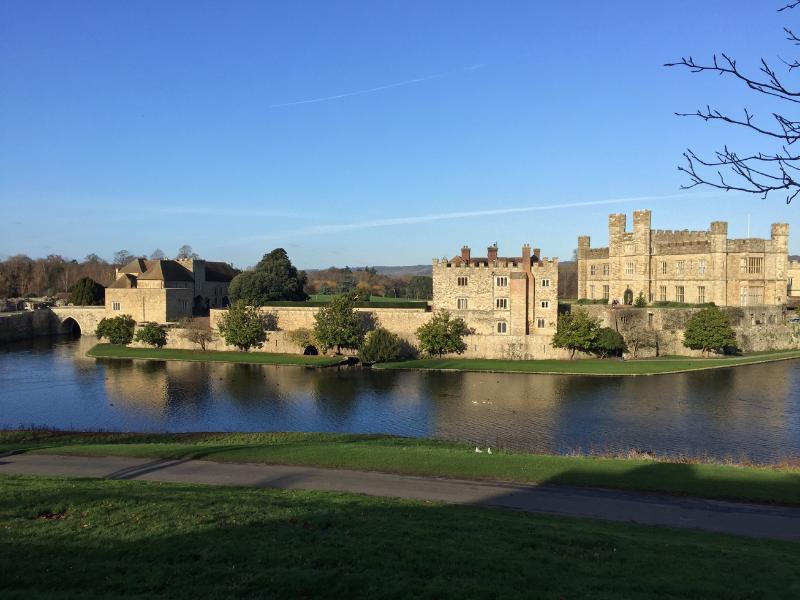 6. Local knowledge
Most private driver tour guides live in the area in which they guide and can therefore provide insights and recommendations on local attractions, shops and restaurants that you may not find in a guidebook.
At Cotswold Teacup Tours, Victoria likes to take guests into small independent businesses to meet the owners, chat to the locals, catch up with the pub landlord. It's hearing the locals speak, listening to the local dialect and feeling a warm welcome, that can really enable you to feel like you have gotten to know the area a little better. Even after just one day.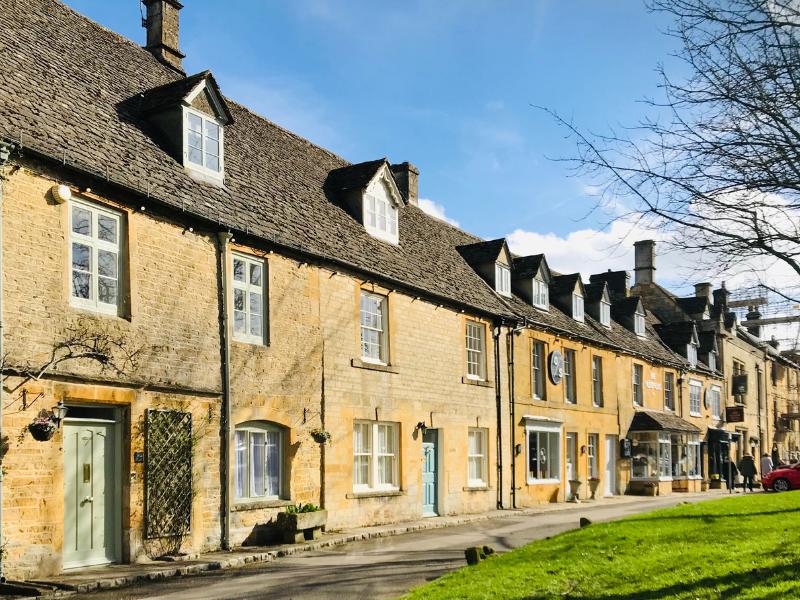 7. Expertise
Private driver tour guides are typically highly knowledgeable about the history, sights, attractions, and landmarks of the area you are visiting.
Providing in-depth information and insights about the sites and locations you visit enables a more immersive and comprehensive experience.
John shares, "Two key differences between an average and a great driver-guide are their knowledge and their contacts. For example, obtaining permission to deliver private guided at castles and historic houses requires in-depth research and through trust gained with the various sites' management and curators behind-the-scenes. I often personally introduce my guests to them so we may all have an interactive and meaningful conversation which you will seldom get during larger group tours."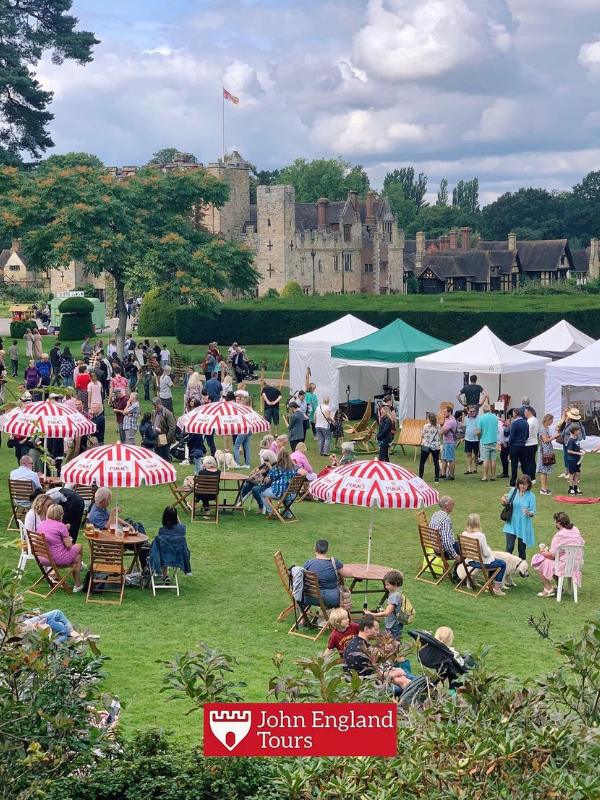 8. Comfort
With a private driver tour guide, you can travel in a comfortable and spacious vehicle that is tailored to your needs and preferences. This can be especially useful if you are travelling with a larger group or have mobility issues.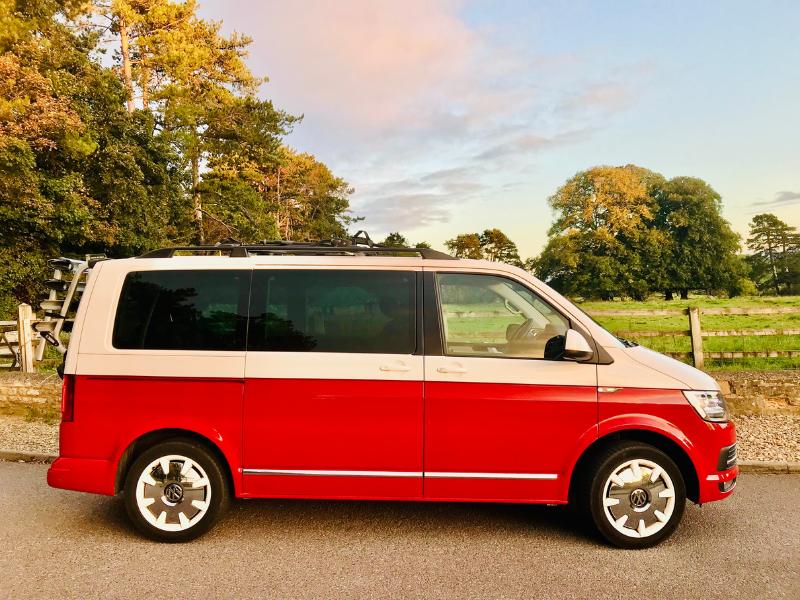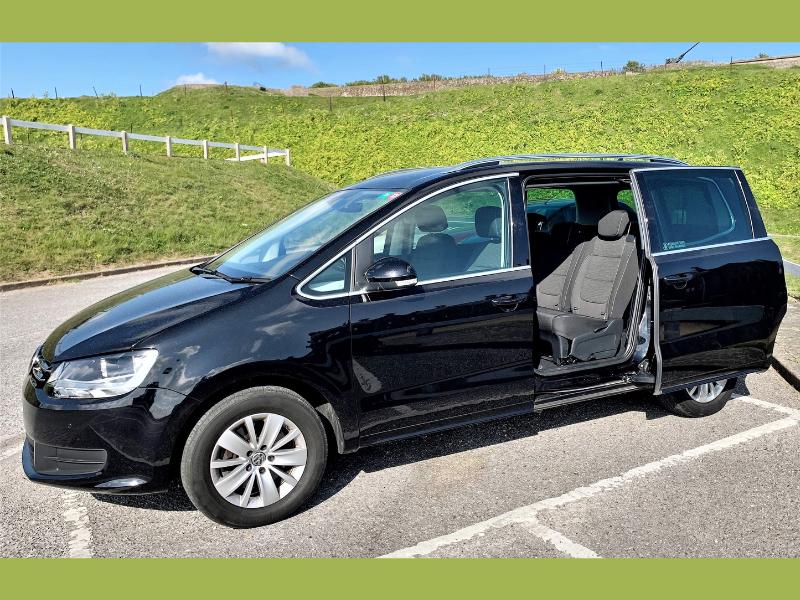 9. Cost-effective
Whilst you may be concerned about the expense of hiring a private driver tour guide it can actually be cost-effective, particularly if you are travelling with a group or family.
It can also save you money on transportation and parking costs, as you will not need to rent a car – thus avoiding extortionate car insurance costs usually offered as last-minute upsells at car rental desks – or pay for public transportation.
10. Enhanced accessibility
A private driver tour guide can help you to visit sites and locations that might be difficult to access without a car, such as rural areas or remote landmarks. Coaches and large minibuses often struggle to access narrow and windy country lanes meaning their passengers miss hidden and local villages.
How often have you seen a large group of visitors relaxing and enjoying Britain's beautiful gardens at a castle or historic house? – They are often shuffled back to their coaches with packed lunches in hand. Food for thought? 😉
11. A personal touch
And last but certainly not least having your one private driver tour guide for the day (or longer) is a wonderful experience and will make you feel special. You are no longer one of the crowd but have the opportunity to experience something truly tailor-made and special for you.
Victoria and John tell us that they remain in contact with many of their guests, long after their tours have taken place. They delight in hearing from them and knowing that their experiences were such that they regard them as friends after their respective days together. They both receive frequent referrals which is an excellent testament to the great work they do.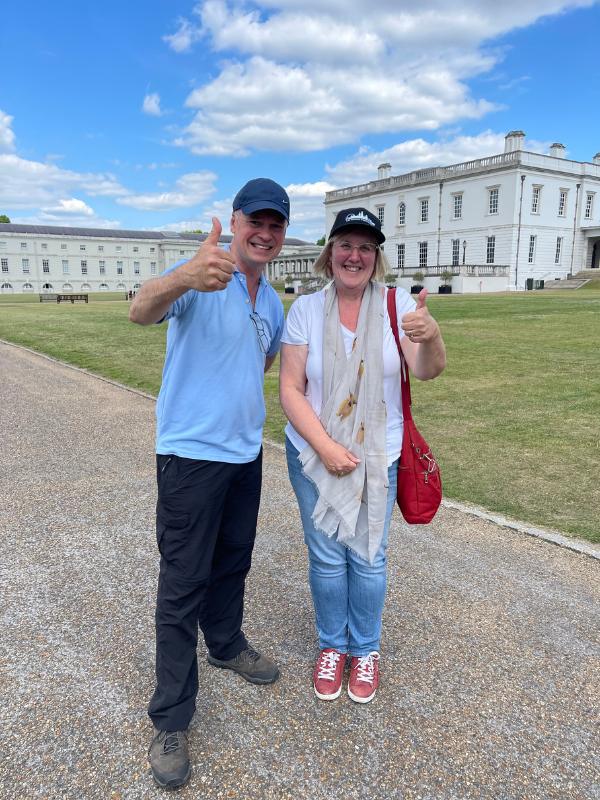 Private driver tour guides – FAQs
What is the difference between a chauffeur and a private driver tour guide?
A chauffeur is a professional driver who drives a car or limousine, for hire. Their role is to transport you as a passenger safely and efficiently from one location to another.
A private driver tour guide, on the other hand, is a professional driver who not only transports passengers but also acts as a tour guide, providing information and commentary about the places being visited.
A private driver tour guide may be responsible for planning the itinerary, making reservations, and providing recommendations for activities and restaurants. They may also be responsible for taking care of the logistics of the trip, such as coordinating transportation and accommodations.
In summary, the main difference between a chauffeur and a private driver tour guide is that the latter provides additional services beyond just driving, such as acting as a tour guide and handling the logistics of the trip.
Booking with one of our preferred partners
Overall, hiring a private driver tour guide can help you make the most of your UK vacation by providing you with personalized attention, convenience, and local knowledge.
Click here for more information about our private driver tour guide preferred partners