If you're flying into or out of London at some silly hour of the morning or night, then making a booking at one of the Heathrow hotels near the airport is a great idea. It means you can rest for longer, either getting the travelling out of the way before you embark on the flight out or having a rest before you head into London.
The first tubes to and from Heathrow set off at around 6 am and the last ones are before or not long after midnight, so if you're travelling during the night public transport wouldn't be open to you. Similar timescales also apply to Heathrow Express – meaning your only option may be an expensive black cab unless you've arranged a private transfer.
The good news is there are some great Heathrow airport hotels to choose from, so booking a stay at one of these is a great option. Especially if there's any chance your flight will be delayed, meaning you'd arrive at the airport after midnight. You may also want to stay over if you plan to pick up a hire car.
There are London Heathrow airport hotels near specific terminals to choose from too. When you stay at these hotels near Heathrow airport, it's simple to arrange transport to your terminal, as shuttle buses operate regularly between the hotels and the airport terminals.
Whether you want to find out more about the Sofitel London Heathrow, are interested in the Renaissance London Heathrow hotel or would simply like to see what the options are, this guide is here to help you find a great place to stay at Heathrow airport.
Read on to find out all you need to know about the top London Heathrow hotels.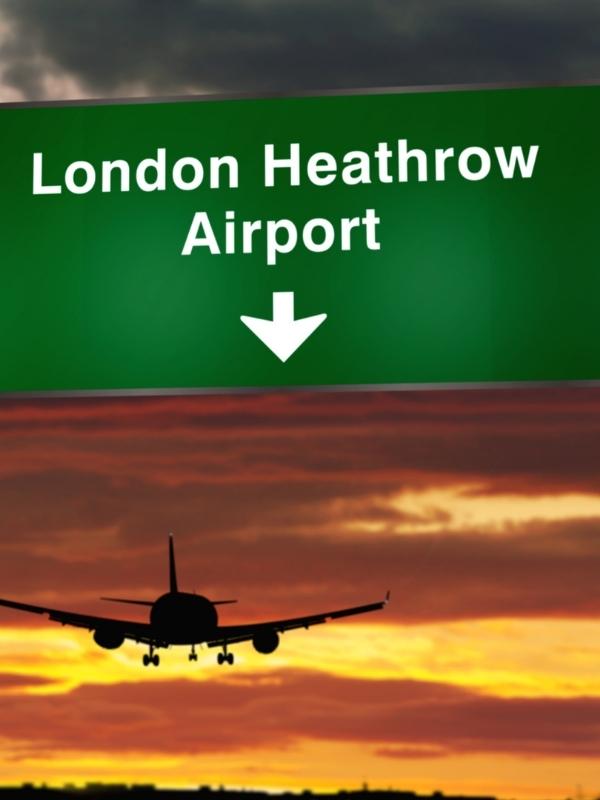 London Heathrow Hotels – Quick Picks
8 of the best London Heathrow hotels
The best terminal 5 Heathrow hotels
The Thistle hotel at Heathrow's terminal 5 is a comfortable, modern three-star option with everything you need for a good night's rest. A low-cost shuttle service can take you from right outside. It takes just five minutes to get to terminal 5, or 15 to reach terminals 1, 2, 3 or 4 via the Ultra Pods rapid transit system.
This property offers a 24-hour reception, free WiFi, flat-screen TVs in all rooms and air-conditioning throughout. Accommodation is also sound-proofed to shut out aircraft noise and rooms come with work desks.
The Runway View Restaurant at the Thistle hotel is ideal for trainspotters old and young, who can dine while watching planes take off and land at terminal 5. There is also a 24-hour lounge bar serving snacks and drinks.
The Hilton terminal 5 is a large four-star Heathrow hotel offering a wealth of attractive amenities. It has 350 rooms plus a spa, two bars and two restaurants. A particular highlight is the landscaped plot it sits on, offering 13 acres of outside space.
All accommodation comes with triple glazed windows, free WiFi, air conditioning, LCD TV and a hairdryer. Mr Todiwala's Kitchen is also a nationally acclaimed restaurant and serves a range of delicious Indian-style food prepared by the celebrated chef and his team. For seasonal British produce, guests can also dine at the Gallery restaurant.
An executive lounge is available to guests staying in the executive suites or rooms, and there are two bars at the property for all guests to use.
This Radisson at Heathrow is packed with facilities – and also has some pretty cool features like the line of red telephone boxes that provides those staying with great photo opportunities. If you're not heading into central London until the next morning, seeing those can really make you feel like you've arrived.
The hotel offers a paid airport shuttle service to whisk guests to the terminal. One of the highlights of this Heathrow hotel is the swimming pool and sauna – just what you need before or after a long-haul flight.
The Radisson RED at Heathrow also offers a 24-hour front desk, a lounge bar and restaurant, and a full room service menu. This four-star property makes a modern, stylish base for those flying into or out of this west London airport.
Whether it's the first or last night of your UK trip, the Sofitel at Heathrow makes a luxurious base for your stay. With a five star rating, this property offers additional comfort and luxury in comparison to budget Heathrow airport hotels.
The range of impressive facilities includes a 24-hour gym, two restaurants, a spa and two bars. Best of all, though, is the covered walkway leading directly from the hotel to terminal 5. As it's so close, there are superb views from the hotel too.
Amenities include the Sphere Bar with Sky Sports, the French fusion style La Belle Époque restaurant, a smart Tea Salon for afternoon tea, coffee or cake and the Vivre Restaurant serving a selection of dishes from all over the world.
The rooms at the property are all air-conditioned with cable TV, free WiFi and an en-suite bathroom with a bathtub and a shower.
The best terminal 1, 2, 3 & 4 Heathrow hotels
The Hilton Garden Inn at London Heathrow is a travel sustainable, four-star property. It's contemporary in style, offering superb views and – as the name suggests – a pleasant outdoor garden.
All accommodation is air-conditioned and comes with a flat-screen TV, a work desk and a private bathroom with deluxe toiletries. For food and drinks, guests can choose between a Costa coffee shop, a restaurant serving international dishes and the hotel bar which also serves light snacks.
The Hotel Hoppa bus service transports guests from the hotel to all terminals. For terminals 4 and 5 there's the H56 route, or the H9 operating during peak periods travels to terminals 1, 2 and 3.
The Heathrow Terminal 4 Crowne Plaza actually offers a covered walkway between the hotel and the terminal, making transport worries no issue whatsoever. If you're departing from another terminal, there are various other bus routes to choose from, including paid shuttle and public bus services.
Apart from this direct link to terminal 4, highlights of staying at the Heathrow Crowne Plaza hotel include triple glazing and blackout curtains for a good night's sleep, LED Smart TVs, bathrobes and luxury toiletries.
The Crowne Plaza London Heathrow also offers a gym, Destinations Bar and the Urban Brasserie serving freshly prepared, award-winning cuisine. There are lots of breakfast options to pick from too.
The Renaissance Hotel at Heathrow is another four-star property located on Bath Road. From here guests can reach airport terminals 1, 2 and 3 in just five minutes by taking the paid 24-hour shuttle service serving the hotels in this area.
This is a sizable hotel with over 700 rooms, and each comes equipped with air-conditioning, LED TV, fridge, WiFi, work desk, sound-proofing and tea and coffee making facilities. The refreshed accommodation has all been subject to renovations during recent times.
Other amenities of the Heathrow Renaissance hotel include a coffee shop, cocktail bar, health club, currency exchange service and gift shop. The Market Garden Restaurant also offers runway views and serves a range of dishes based on fresh seasonal produce.
The Leonardo Hotel at Heathrow is also a travel sustainable property with a four-star rating. A paid shuttle service is available from the hotel to the airport terminals, and the drive takes as little as five minutes.
Amenities at the Heathrow Leonardo Hotel include a fitness centre and a restaurant serving a range of international cuisine accompanied by an impressive wine list. Rooms feature on-demand movie channels, air conditioning, WiFi and work desks.
Breakfast is available at the hotel daily and there is also a bar serving drinks and light meals. Accommodation options include spacious family rooms and those with disabled access. This hotel offers good value for money and is well soundproofed to ensure guests sleep well.
Top tips for choosing Heathrow hotels
Getting to the hotel
If you're travelling to a hotel at Heathrow before catching a flight the next day, how do you plan to get there? The hotels are accessible via shuttles or walkways from the airport, and to reach this you can either take the London Underground or the Heathrow Express from Paddington station.
You can also book tickets for shared or private transfers – find out more about this here.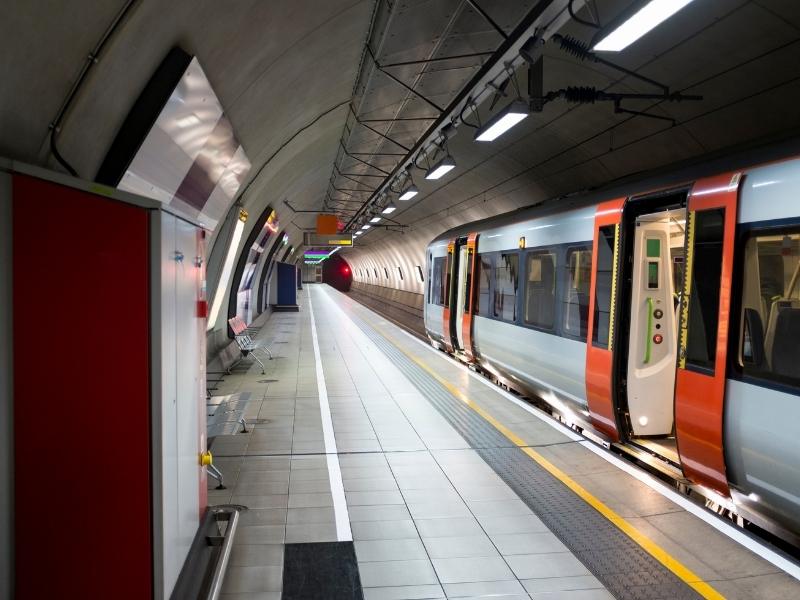 At the hotel
Once you're at the hotel, what will you do with your time? Sleep is of course a given, but other ways to spend your waking hours include at the hotel restaurant and bar. Some of the eateries have terminal views. It may be worth paying a little extra for hotel facilities that will really add value and enjoyment to your stay.
A couple of the Hilton hotels featured here also have gardens that are ideal for families with kids. There is also an acclaimed Indian restaurant at one of the terminal 5 hotels.
Some properties also have a swimming pool and sauna, or points of interest like the row of red telephone boxes that can occupy young or older minds for at least some of your stay.
Getting to the airport
Do plan how you'll reach the airport in advance, even if that simply means checking with the front desk at your hotel. You don't want to be standing waiting for a long time, especially if it's wet, windy or cold. Which is often the case in the UK. sadly!
If you really want to make life easy, you may consider it worthwhile paying a little more to stay at one of the hotels with a direct walkway to the terminal.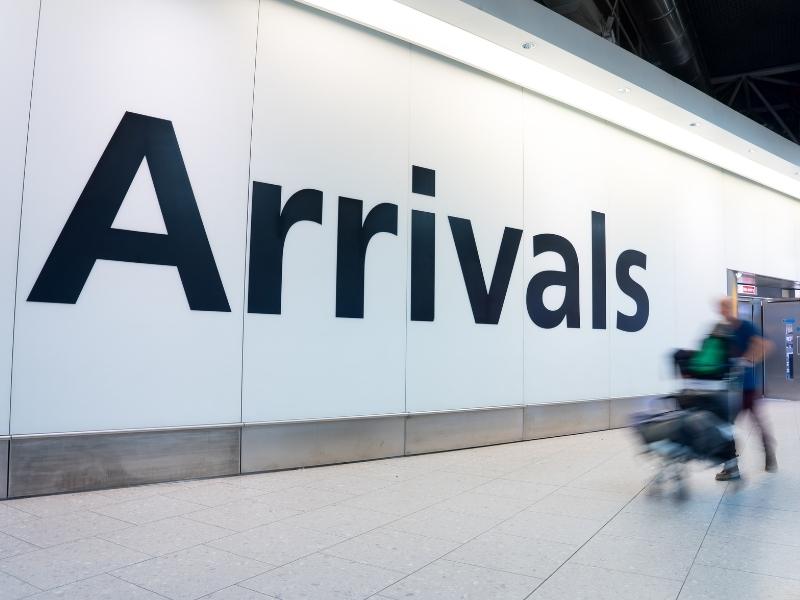 London Heathrow hotels – FAQs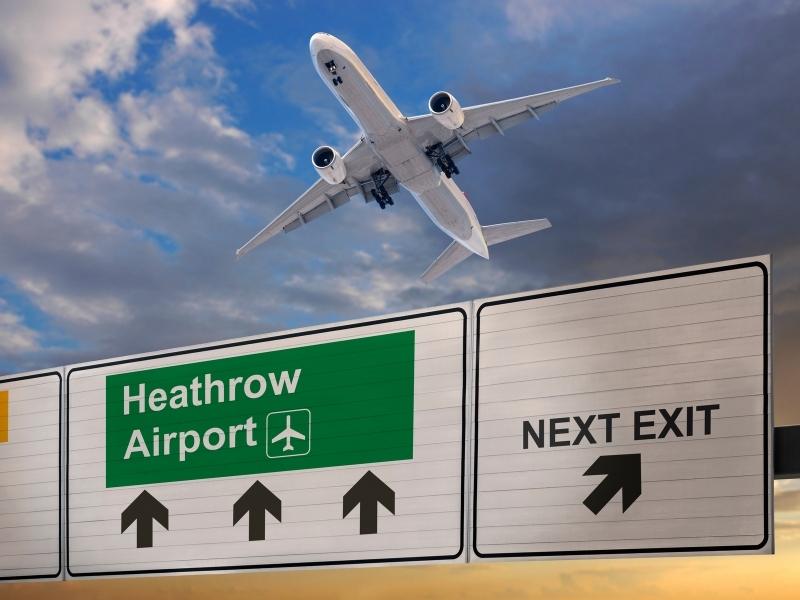 Can I stay overnight at Heathrow Airport?
An overnight stay is a great idea, especially when you're travelling long-haul. It's far more restful and much less stressful to have a room booked for your arrival – or for the night before your departure. Having dinner at a hotel restaurant with views of the runway can also be great fun for everyone, especially keen plane-spotters!
Does Heathrow have a hotel in the airport?
Most hotels are close to the airport rather than within the terminal buildings. Some are located close to the newest terminal – terminal 5 – while others are more convenient for terminals 2, 3, or 4. All hotels are served by airport shuttles or public transport so you can get to the airport quickly and easily.
Which hotels can you walk to Heathrow Airport from?
Hotels with a direct covered walkway to the airport include the Crowne Plaza which is linked to terminal 4 and the Sofitel which is connected to terminal 5. These walkways mean guests can access the airport terminals directly instead of waiting and paying for a shuttle service.
How many hotel rooms are there at Heathrow?
There are around 50 hotels near Heathrow and in total, they supply one of the world's busiest airports with about 13,000 bedrooms for those taking flight to stay in before departure or after arrival. Approximately half of these hotels are four star properties, and around a quarter offer only limited services. Some are also used for conferences and events or attract diners who come to sample the acclaimed restaurants.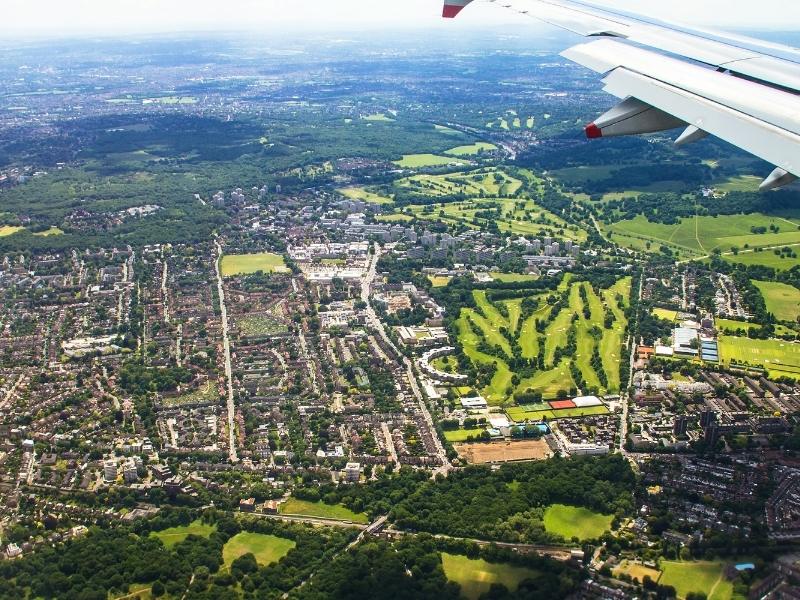 Which Heathrow hotel will you stay at?
London's Heathrow airport is one of the busiest in the world and as such, it has plenty of hotel accommodation for travellers to choose from. Whether you want an all-out five-star property with direct access to the terminal or are content with a three or four-star, this guide has you covered with 8 of the very best options. Happy travels!

Read more to help you plan your trip to London
London Travel Guide & Itinerary Planner (+ 4 bonus ebooks)