Planning to visit some of London's top sights, landmarks and attractions? In this guide discover the best ways to purchase London attraction tickets to save you time and money.
Are you visiting London and planning to visit some of the sights for which it is famous? One of the most common questions I hear in my London and UK planning Facebook group is how to book tickets for popular London attractions such as the London Eye, Tower of London or Westminster Abbey.
In this post, we have listed the various ways you can purchase London attraction tickets plus the pros and cons of each method to save you both time and money when visiting.
This will enable you to consider which is the best option for you when booking tickets for top London attractions. You may actually discover that different methods will be more cost-effective depending on your interests, budget and itinerary.
Note – we are busy writing guides that detail the best ways to buy tickets for specific attractions but this guide is a useful place to start.
How to buy tickets for London attractions
Purchase the ticket through each attraction's website
It is possible in most cases to search for an attraction online such as the Tower of London and book tickets directly through their website.
While this may seem to be the simplest method it can have a number of disadvantages
If you are visiting several attractions it can become complicated to keep track of each booking.
Many of the attractions do not have a free cancellations policy.
It can work out more expensive booking each London attraction ticket separately.
One advantage of booking online through the official website rather than simply turning up on the day (and hoping tickets are still available) is that many attractions offer a slight discount if you book in advance. For example, the London Eye offers a 20% discount if purchased online 7 days in advance.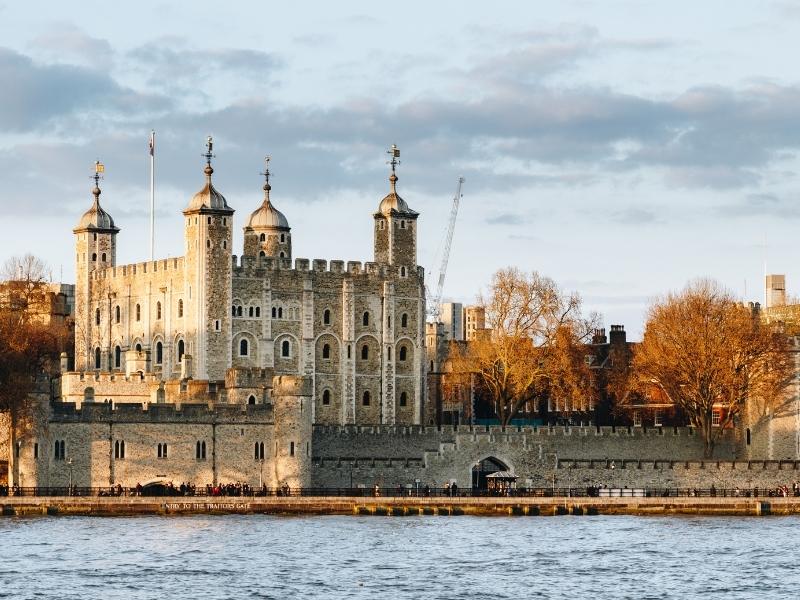 Purchase tickets for the attraction from a ticket or tour aggregator
Tour and ticket aggregator sites such as Get Your Guide sell tickets to popular London attractions such as the Tower of London, the London Eye and the London Dungeon.
Although you may assume that tickets are more costly through a third party site such as Get Your Guide this is generally not the case. For example, let's take a look at ticket prices for the Tower of London and the London Eye
| Seller | Ticket price – Adult (Peak) | Ticket price – Child (Peak) | Family saver (2 adults and 3 kids aged 5 -15) |
| --- | --- | --- | --- |
| Tower of London | £29.90/$41.50 | £14.90/$20.66 | £82.10/$113.85 |
| Get Your Guide | £29.90/$41.50 | £14.90/$20.66 | £104.50/$145.00 |
Ticket prices at the Tower of London work out the same unless you are travelling as a family when the family saver option offered by the Tower of London website is the clear winner.
| Seller | Ticket price – Adult | Ticket price Family std ticket (1 adult & 2 kids) |
| --- | --- | --- |
| London Eye | £24.50/$34.00 | £68.50/$95.00 |
| Get Your Guide | £24.50/$34.00 | £68.50/$95.00 |
However, as you can see in the table above the prices from the London Eye and Get Your Guide are exactly the same (the discounts for booking 7 days in advance are also applied on Get Your Guide)
So you may be wondering if prices are the same what are the advantages of using a company such as Get Your Guide?
Personally, we always book our tickets and tours through Get Your Guide because of their excellent cancellation policy which enables you to cancel bookings up to 24 hours in advance for a full refund. This ensures peace of mind if you have a change in plans. You can also store all your bookings on the Get Your Guide app (just one of 16 apps we recommend for UK and London travel)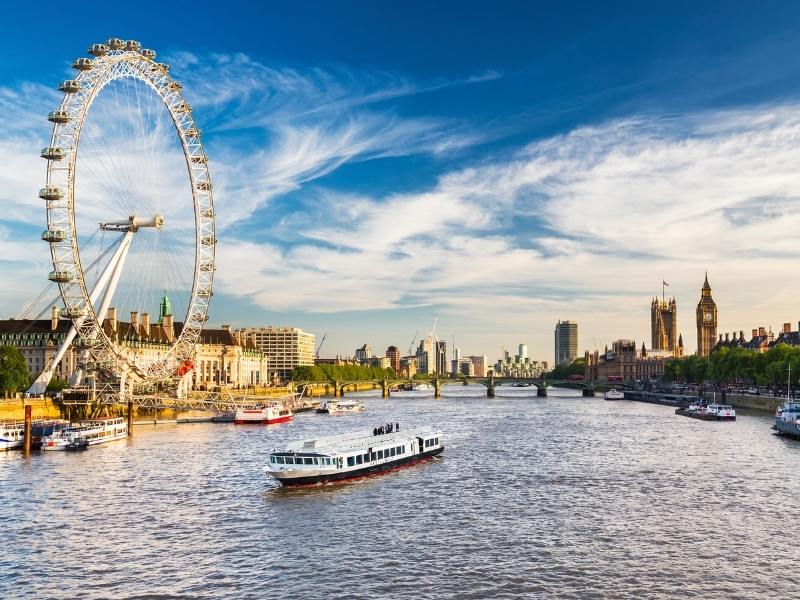 Book a tour of the attraction with a tour company
Opting to book a guided tour of an attraction is another possible option. There are many excellent tour companies to choose from such as Take Walks which specialise in smaller groups.
Again tour aggregators such as Get Your Guide, Viator or Klook offer a wide variety of guided tours of popular London sights.
There are many advantages to purchasing a tour of a particular attraction. Listening to knowledgeable tour guides is a great way to learn more about a particular landmark, sight or attraction than you could by visiting on your own.
If your chosen attraction is outside central London such as the Harry Potter studios or Hampton Court Palace it is possible to choose a tour with transportation included and remove the stress of trying to get there via public transportation.
Many tours such as those for the Tower of London below also enable early access or the ability to skip the line which saves time when you have a full itinerary.
Book a combination ticket or ticket bundle
If you want to visit several attractions you may find that it may be cost-effective to buy a combination or bundle of tickets.
For example, if you are planning to visit the London Eye it is possible to purchase a combination ticket which includes the London Sealife centre or Madame Tussauds.
Other combination tickets include three attractions such as the London Eye, SeaLife London and Madame Tussaud.
Book a tour which includes a number of London attractions
If you like the idea of taking a guided tour of several of London's attractions you will find that many of the main sights are incorporated together into tours.
Some companies also bundle a tour with entry tickets to other attractions. For example, this walking tour of the top 30 London includes entry tickets for The Shard.
Alternatively combining several London sights and attractions into one tour is a great way to explore London if you are short on time and negates having to purchase several different tickets. Again we recommend picking tours and tour companies that suit your travel style and budget.
Below you can find some of the tours available from Get Your Guide which incorporate popular London attractions.
Buy a London pass or city card
Our final suggestion when purchasing tickets for London is to consider whether one of the London passes would save you money.
There are a few passes available so you will need to evaluate which incorporates the London attractions you wish to visit.
The London Pass
The London Pass is loaded with sightseer credits allowing you access to 80+ attractions including the following

The View from The Shard
Tower of London
1-Day Hop-on Hop-off Bus Tour
Thames River Boat (Uber Boat by Thames Clippers – 1-day Hop-on Hop-off)
Windsor Castle
Westminster Abbey
London Bridge Experience and London Tombs
Tower Bridge Exhibition
ZSL London Zoo
Kensington Palace
Royal Observatory Greenwich
It includes a digital guidebook with attraction information and hours of operation
1-Day hop-on, hop-off bus tour is also included.
The London Pass is valid for 2 years from the purchase date.
It comes as a 1, 2, 3, 4, 5, 6- or 10-day digital pass. The London Pass works on a consecutive day basis, not a 24-hour period so begin your day early to get the most of it!
The cost of the pass ranges from £59 ($82) for one day up to £144 ($200) for a 10-day pass.
CLICK TO PURCHASE A LONDON PASS
London Explorer Pass
The London Explorer Pass enables you to create your own tour of London with a pass to 2, 3, 4, 5, 6, or 7 top attractions including a selection of over 50 monuments, tours, cruises, dining experiences and more.
Save up to 39% on admission.
Once activated the pass is valid for 60 days.
Popular attractions to choose from include
1-day Hop-On-Hop-Off Bus tour
Tower of London
The View from The Shard
Kensington Palace
Shakespeare's Globe Exhibition & Theatre Tour
St Paul's Cathedral
Thames River Cruise (City Cruises Thames River Pass)
Tower Bridge Exhibition
Westminster Abbey
The London Bridge Experience
ZSL London Zoo
The cost of the pass ranges from £34 ($47) for 2 attractions to £94 ($130) for 7 attractions.
As with the London Pass simply calculate the costs of entry to your chosen attractions and compare to the price of the London Explorer Pass.
CLICK TO PURCHASE A LONDON EXPLORER PASS
Good to know – Another card which is worth considering if you are planning some day trips from London (or plan to do some travels around England) is the English Heritage Attractions Pass for Overseas Visitors.
The English Heritage Attractions Pass gives holders free entry to over 100 English Heritage sites including Stonehenge and can be purchased for 9 or 16 days. It is only available to non-UK residents.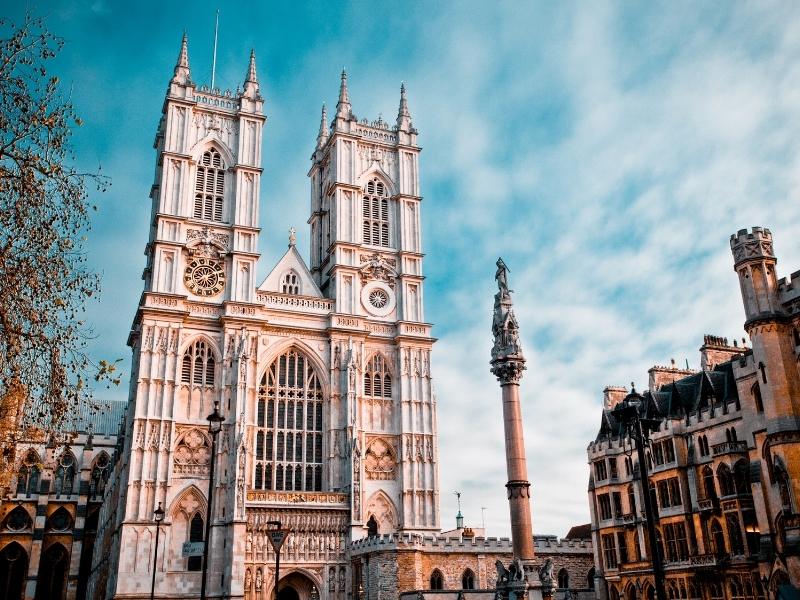 FAQs – London tickets
Do I need to purchase tickets for all London attractions in advance?
We highly recommend booking tickets for all the London attractions you wish to visit as early as possible. If you book through a company such as Get Your Guide you do have peace of mind of being able to cancel up to 24 hours in advance.
Once you know what you want to see and do in London and have your itinerary sorted we recommend booking all tickets and tours.
This not only helps with budgeting for your trip but also alleviates the risk of disappointment if you discover one of your London bucket list sights is fully booked.
These are 10 of the most popular attractions and sights in London we recommend booking tickets for
The London Eye
Tower of London
Kew Gardens
St Paul's Cathedral
The view from The Shard
Madame Tussauds London
Westminster Abbey
Tower Bridge Exhibition
Kensington Palace
London Dungeon
What if the attraction is sold out?
If you discover that the attraction is sold out we recommend being flexible with dates and times (where possible) and trying a variety of third party ticket sellers such as Get Your Guide, Klook and Viator.
Which are the best tour companies to book for tickets and tours?
We personally use ticket and tour aggregator companies such as Get Your Guide and Viator due to their generous cancellation policy. We have found the flexibility this affords us to be invaluable at times.
Another company we recommend for tours is Take Walks which offers small group tours such as this Early Access Crown Jewels with Opening Ceremony and Complete Tower of London Guided Tour or this London In a Day Tour which includes the Tower of London, Westminster Abbey & Changing of the Guard
Are there any free London attractions?
Yes! London has many wonderful places you can visit for free! This includes some of the best museums and art galleries in the world.
Read more in our guide to 32 free places to visit in London.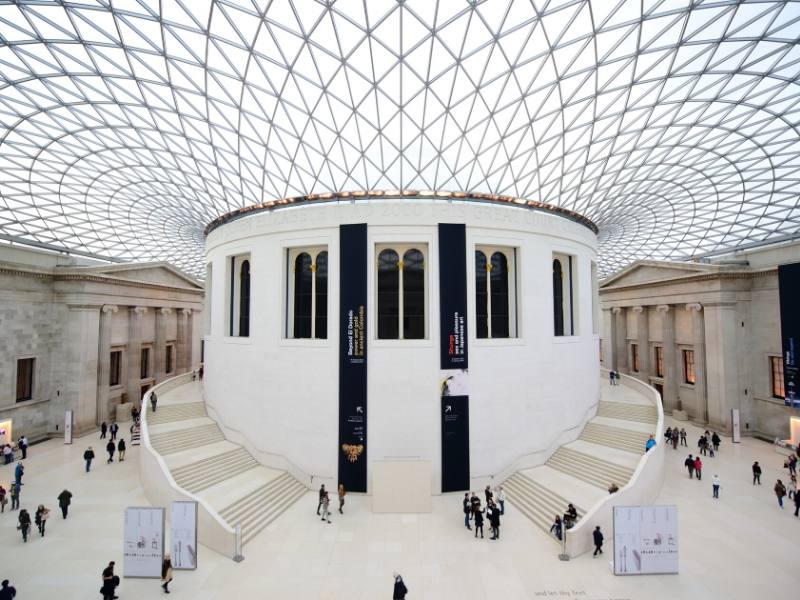 Plan your visit to London
London Travel Guide & Itinerary Planner (+ 4 bonus ebooks)