Discover 12 of the very best places to visit for day trips from Bath including practical tips & information to plan your trip. Options to visit by tour, car and train are covered too!
Bath is a fabulous city to spend time in – there's lots to discover and it also makes a great UK base for visiting other attractions close by.
Sights well worth seeing that are within easy reach of Bath include ancient Stonehenge, the charming Cotswolds area with its beautiful villages, breathtaking Cheddar Gorge, bohemian Glastonbury and the stunning but small cathedral city of Wells.
The easiest way to see what lies beyond the city and the countryside surrounding it is to take an organised day trip from Bath. Booking onto a Stonehenge tour from Bath for example, means you don't have to hire a car in order to reach this must-see in the nearby county of Wiltshire.
So read on to find the perfect tour for you. Coach trips from Bath to glorious places all over south west England are all covered, and within each listing, we reveal a little more about what makes each destination special.
This guide includes coach tours from Bath in addition to some trips taken by private car, and there is also a walking tour of Bradford-on-Avon thrown in too for good measure. Booking many of these tours is also risk-free, as you can cancel up to 24 hours before to receive a full refund.
If you prefer to take public transport you will find information about possible day trips from Bath by train included in this post with information about the best routes and timings.
Here they are – 12 of the best places to visit on a day trip from Bath you'll find anywhere, all handpicked by a pair of well-travelled Brits!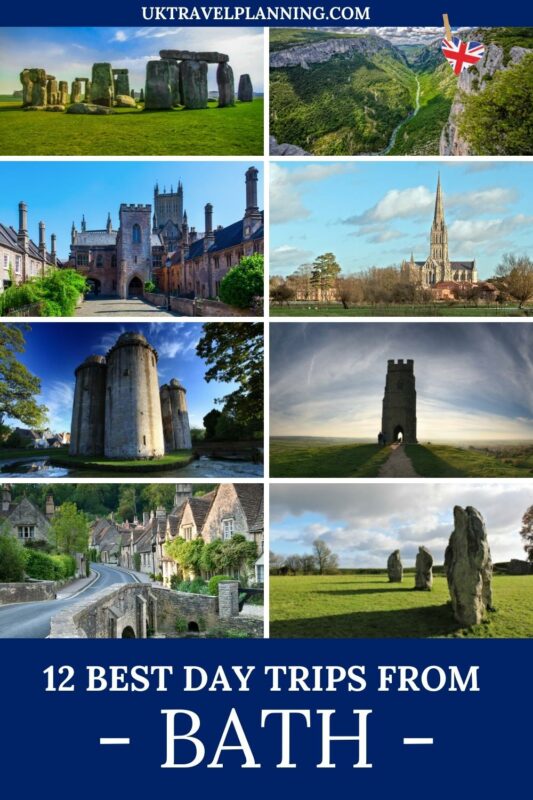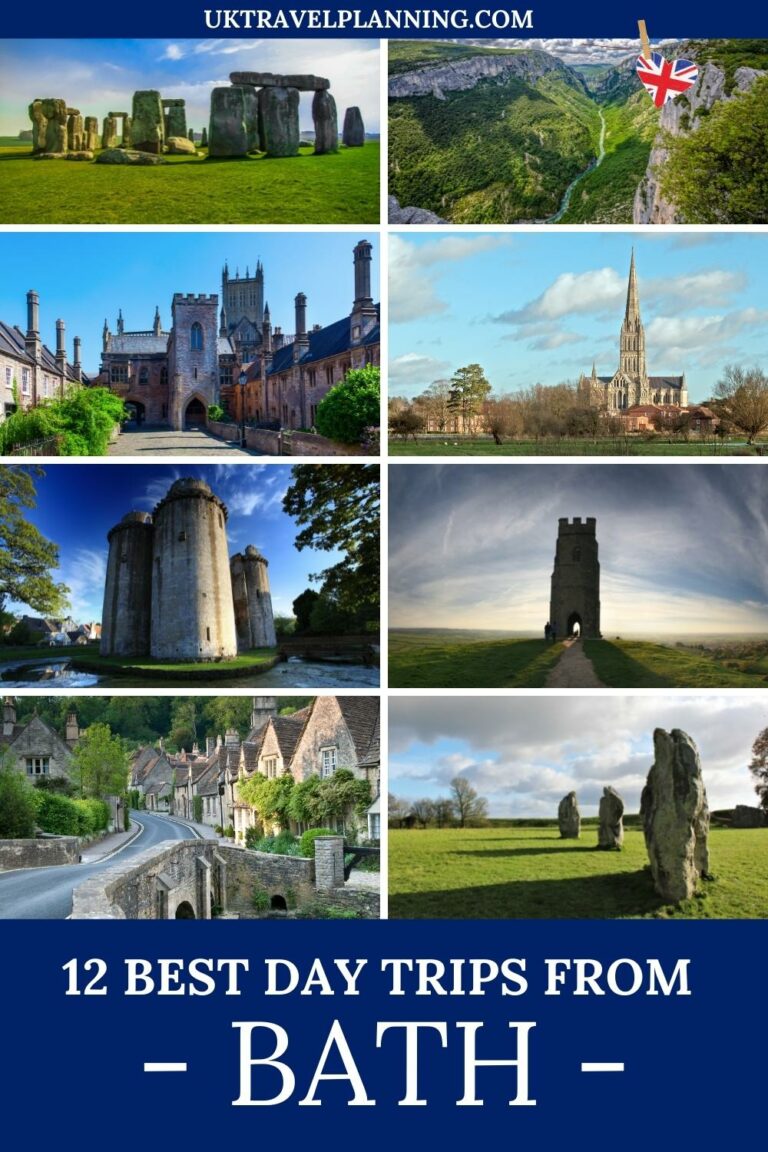 ⭐️ At a glance – 12 Best places to visit near Bath ⭐️
12 of the best places to visit near Bath and precisely why you should include them on your UK itinerary.
📍The Cotswolds: Area of Outstanding Natural Beauty
Even the most jaded Brits cannot get enough of the Cotswolds. Covering an area of almost 800 square miles in size, this gentle landscape is incredibly easy on the eye.
Parts of Worcestershire, Gloucestershire, Wiltshire, Oxfordshire and Warwickshire all belong to the area in central England.
The area is famous for some of the prettiest villages you'll find anywhere on earth, all lined with old, honey-toned cottages constructed centuries ago from the local stone.
There are also rolling green hills, stately homes, historic castles and grand palaces to discover.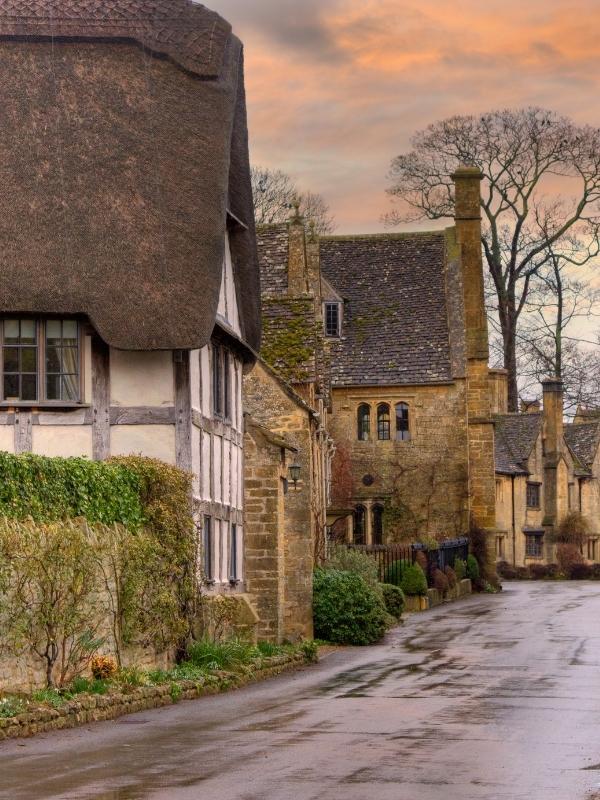 📍Stonehenge: Neolithic stone circle
Stonehenge barely requires an introduction – the circle is one of those iconic sights that's known all over the world.
Exactly how the standing stones got there is something of a mystery, and the intrigue only adds to the appeal of this ancient site featured in Thomas Hardy's Tess of the D'Urbervilles.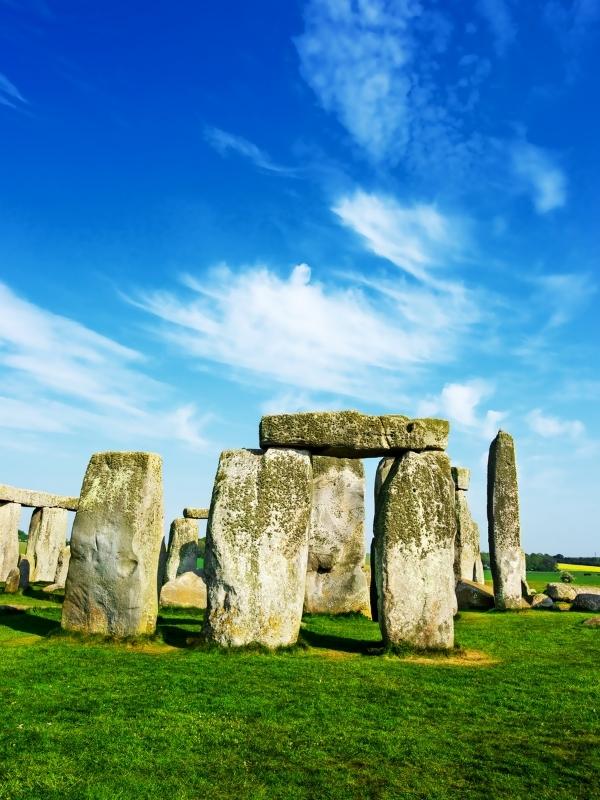 📍Avebury: Neolithic stone circle
Though lesser-known than Stonehenge, Avebury gives the former a serious run for its money. It comprises a range of ceremonial sites dating from Neolithic times and the Bronze Age.
Here you can find the biggest stone circle in Britain as well as smaller ones and other prehistoric points of interest.
📍Glastonbury: Mystical place with spiritual connections
Glastonbury in Somerset is known for its Tor (hill), its Abbey and of course the renowned music festival held every June (often, when it's wet, this becomes a mud bath).
The town itself is also a fascinating place to visit, and is packed with folklore, New Age and alternative shops and cafes and an eclectic mix of people.
Just don't call it Glastonbury Festival while you're here. It's referred to as the Pilton Pop Festival by locals, after the village down the road where the venue Worthy Farm can be found.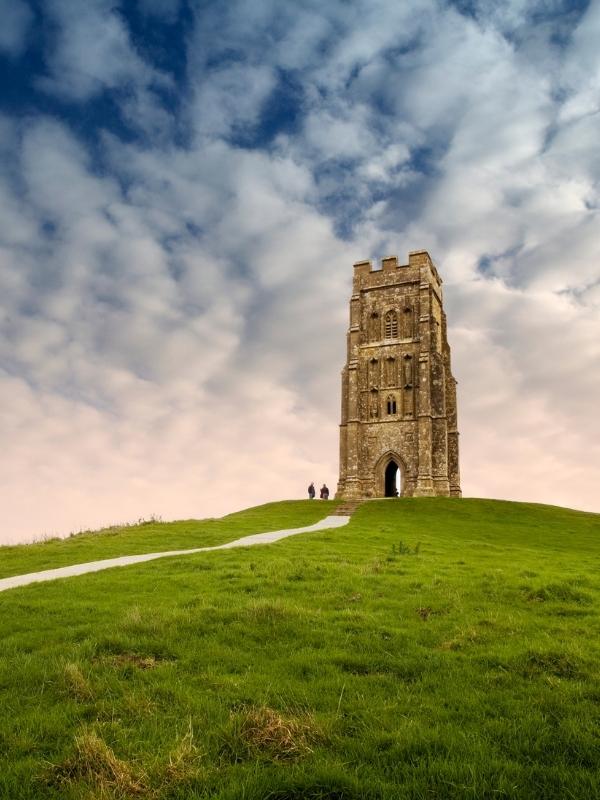 📍Salisbury: Pretty cathedral city
Salisbury is located in Wiltshire and is a cathedral city dating from the mediaeval era. As it's less than 10 miles from Stonehenge on Salisbury Plain, it's easy to combine the two destinations in one day.
You can see a copy of the historic 12th century Magna Carta at 13th century Salisbury Cathedral. The 14th century clock still actually works too.
Much like Bath, Salisbury is a lovely city to spend time in too, with a lively market, smart shops and some very appealing cafes and restaurants.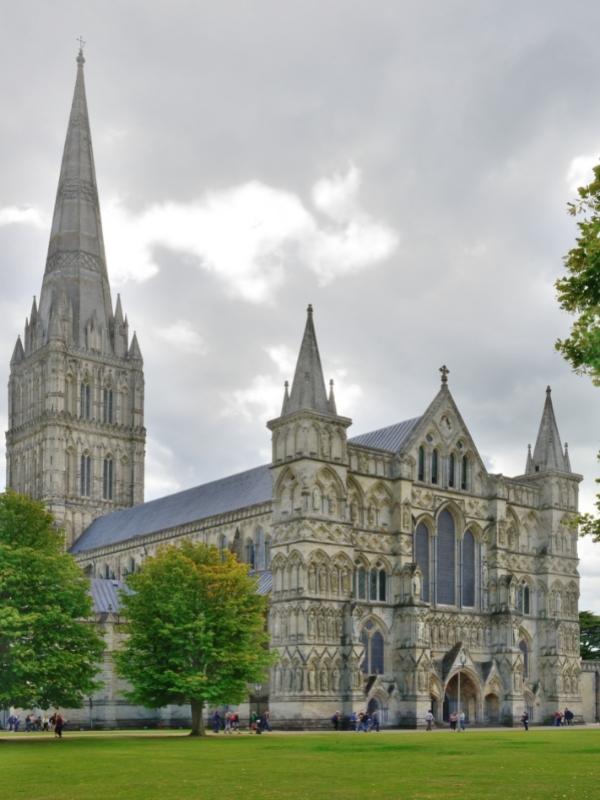 📍Longleat House: Tudor mansion and home of the Marquis of Bath
The Marquesses of Bath own Longleat House, an imposing country manor located in Wiltshire. You can tour the Elizabethan home and the gardens, which were landscaped by the famous Northumbrian gardener Capability Brown.
Inside Longleat House there is a considerable collection of books, furnishings and artwork to explore.
📍Nunney Castle: Moated medieval castle
Nunney Castle is also in Somerset and is like something from a fairytale. In reality it dates back to mediaeval times, and the 14th century structure is surrounded by a moat. Originally it was intended for defence purposes, and was built using profits from the Hundred Years War.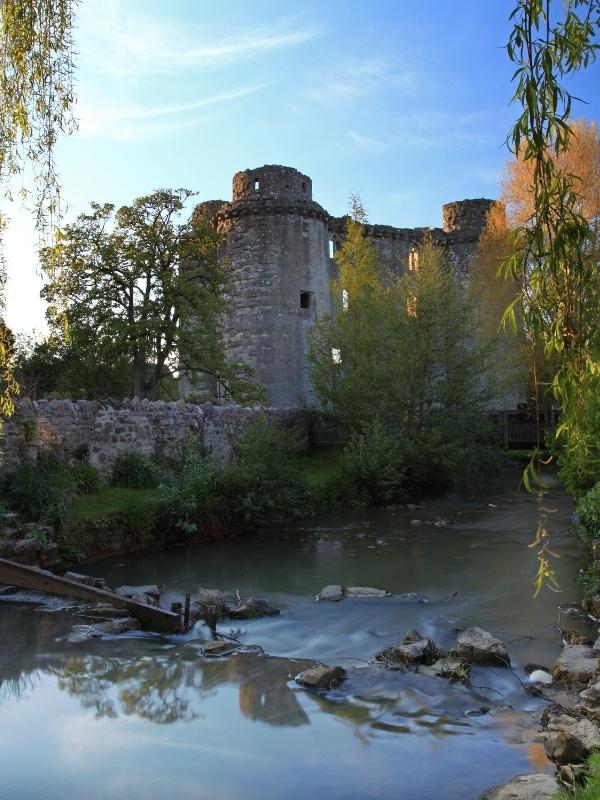 📍Bradford-on-Avon: Picturesque village
While Bradford on Avon isn't exactly undiscovered, it's not as much on the beaten tourist track as other places in Wiltshire and Somerset.
It's a very pleasant town positioned between Salisbury Plain, the Cotswolds and the Mendip Hills. The streets are lined with graceful old buildings and the town is also intersected by the Kennet and Avon canal.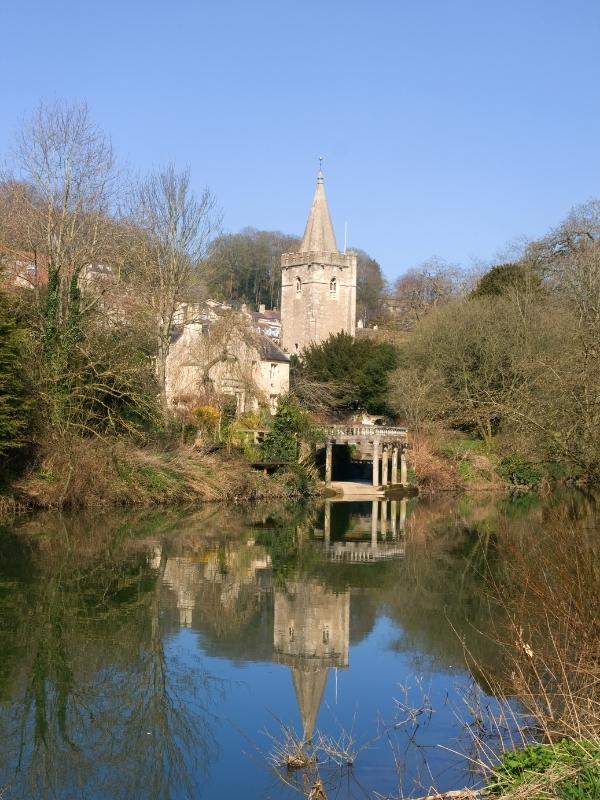 📍Wells: Beautiful cathedral in one of the UK's smallest city
Wells in Somerset is only around 20 miles south west of Bath and is one of (if not the) smallest cities in England. This is correct as long as you discount the City of London, which occupies less space but is of course part of a much bigger urban area.
Wells was named for three water wells located in the city and is famous for its cathedral, the Bishop's Palace and the Vicar's Close.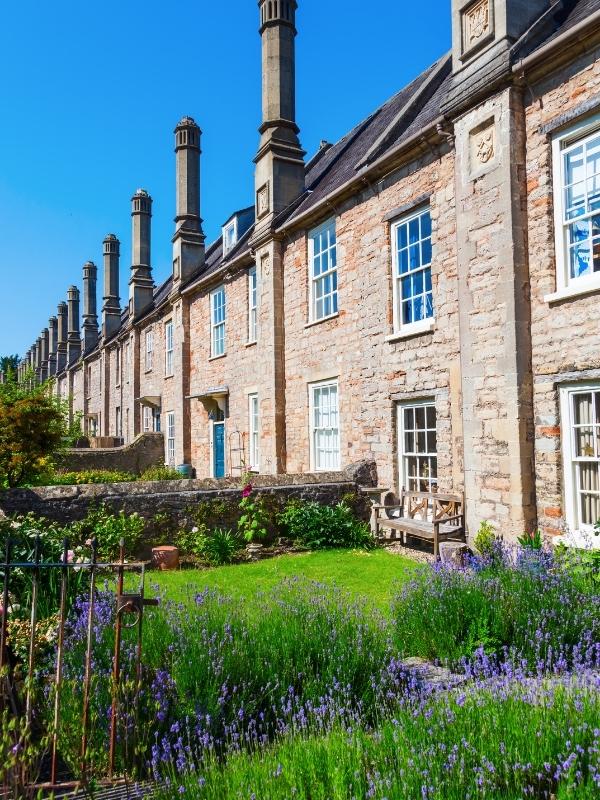 📍Cheddar Gorge: Limestone gorge in the Mendip Hills
Cheddar Gorge is just one of the attractions of this part of Britain famous for being where the cheese of the same name originated. The village is a pleasant spot, bisected by the Cheddar Yeo river. Unsurprisingly there are lots of cheese, fudge and gift shops here.
The Cheddar Caves area is also an attraction, and the oldest skeleton in the UK was found here at the start of the 20th century. As for the limestone Gorge, it's an incredible sight and quite unlike anything else in the land.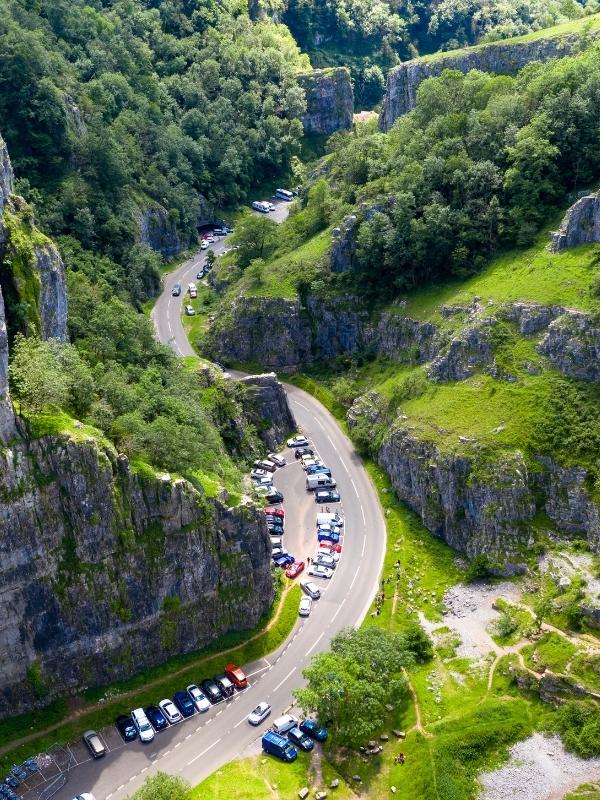 📍Bristol: Historic port and city
Two names are linked with Bristol. One is Victorian engineer Isambard Kingdom Brunel. The other is artist Banksy. Both of their works can be admired in Bristol – from a famous suspension bridge to an ocean liner to 11 works of Banksy's street art you can see it all in the city.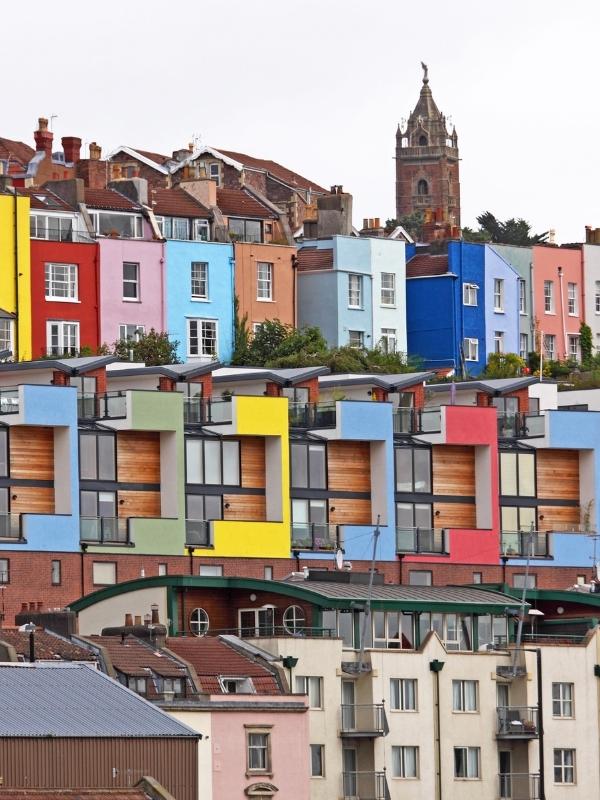 📍Cardiff: Welsh capital
Why not pop over the border into another country and explore Cardiff on a day trip? A must for Gavin and Stacey or Doctor Who fans.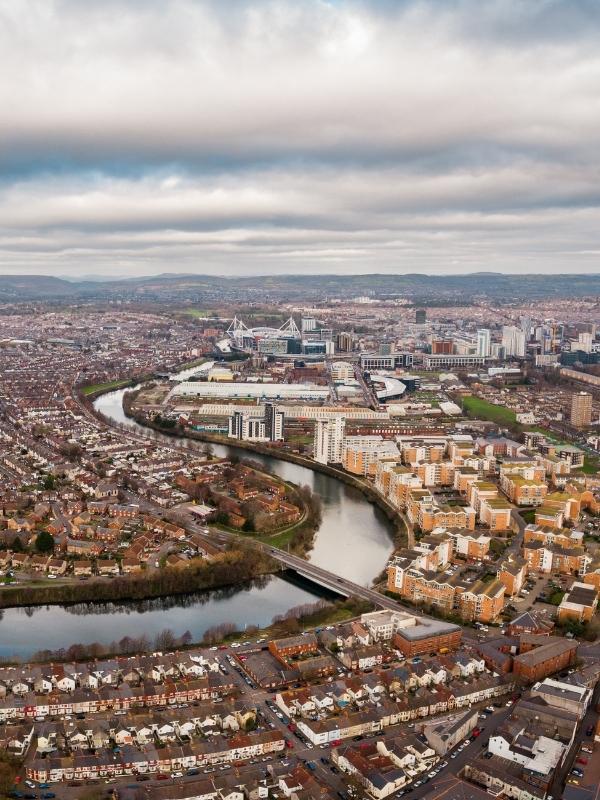 🌟 Resources for your UK trip 🇬🇧
📒 UK Travel Toolkit – Organise your travel plans with our essential UK Travel Toolkit
🛤 UK Train Travel Guide – Our guide to travelling the UK by train. Remove the stress and overwhelm of travelling on an unfamiliar system with our ebook
📍UK Itinerary Planners – Plan your visit to 9 popular UK destinations with our itinerary planners
10 best tour options for day trips from Bath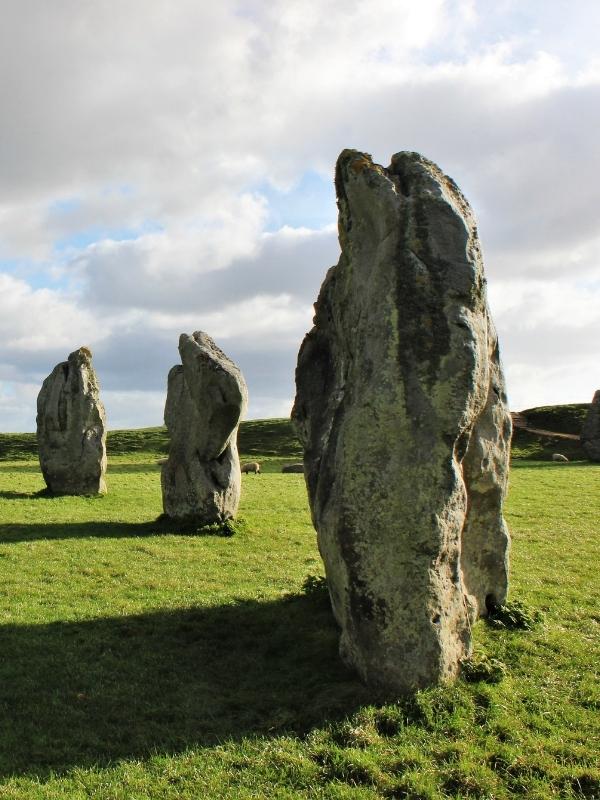 Destination: Stonehenge, Avebury & the Cotswolds
Departure point: 1 North Parade, Bath BA1 1NS (outside Abbey Hotel)
What's included: Transport & tour guide
What's not included: Stonehenge entry fee, lunch & extras
This from-Bath day trip will take you on a journey of discovery that takes in not one but two ancient stone circles. As well as world-famous Stonehenge, you'll see the magnificent stones in the village of Avebury, also in Wiltshire.
During the day you'll see Cotswolds villages in addition to ancient UNESCO World Heritage Sites. Your tour of Stonehenge includes an audio guide so you learn about the mysteries surrounding the stone circle's construction.
En route to Lacock Abbey you'll pass Silbury Hill and the Cherhill White Horse, and will take a lunch stop at the Abbey where there are several places to eat. The last stop is in the Cotswolds village of Castle Combe, voted England's prettiest.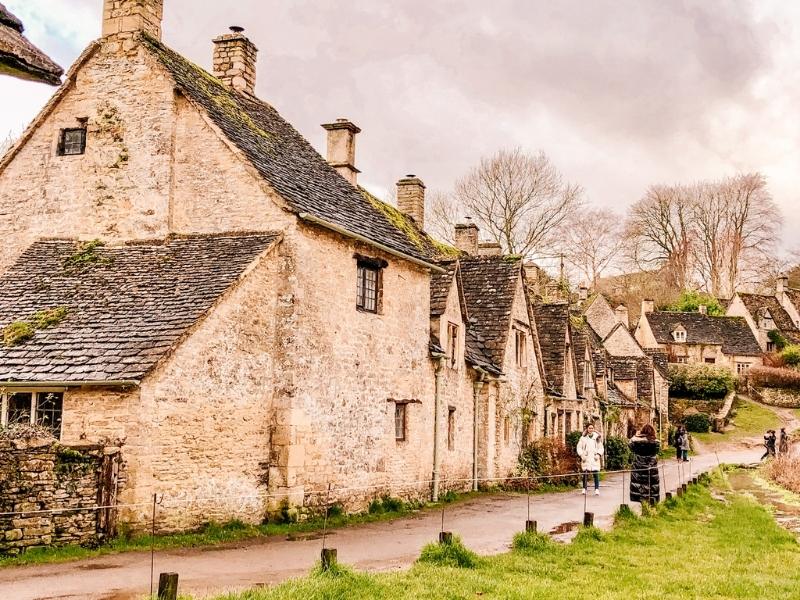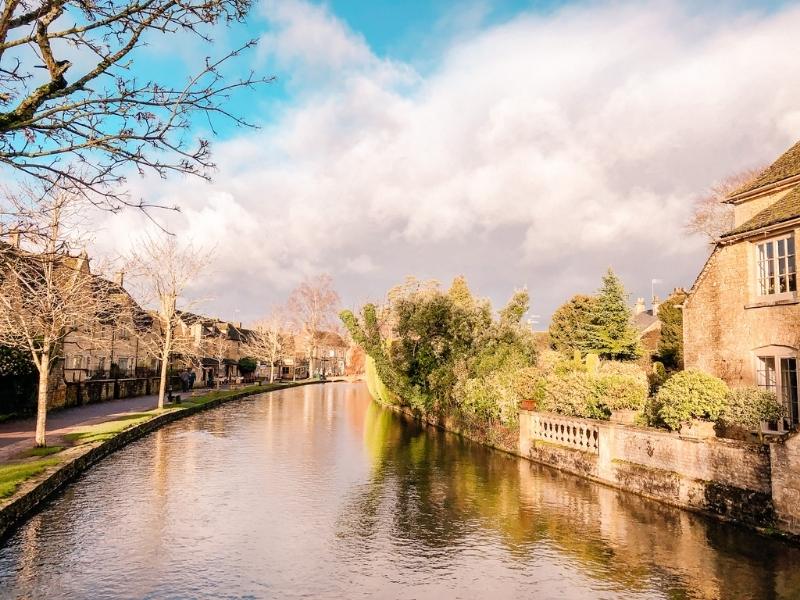 Destination: Stow on the Wold, Bibury, Malmesbury Abbey & Bourton on the Water
Departure point: 1 North Parade, Bath BA1 1NS (outside Abbey Hotel)
What's included: Mini coach transport & tour guide
What's not included: Lunch & extras
This Cotswolds tour from Bath gives you a full day to experience all the key sights of the Cotswolds Area of Outstanding Natural Beauty. You'll be part of a small group of 10 or less, so it's easy to ask your guide questions and meet other visitors to England.
The tour kicks off with a visit to picturesque Castle Combe before a lunchtime stop in Stow-on-the-Wold, a larger place that's packed with old traditional pubs and antique shops. Next up is Bibury for the must-see Arlington Row before calling at Malmesbury Abbey.
Your last destination is Bourton-on-the-Water, known as the Venice of the Cotswolds due to the low bridges spanning the River Windrush in the centre.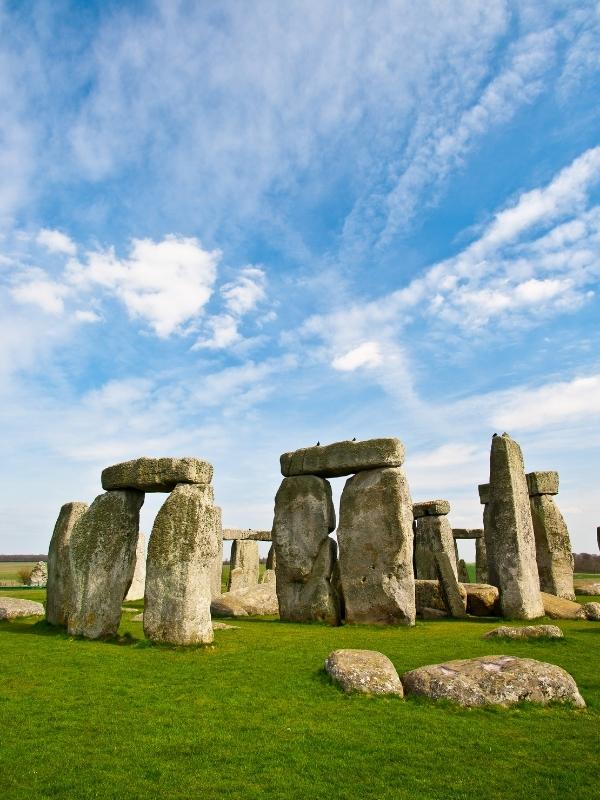 Departure point: Terrace Walk, Terrace Walk, Bath
What's included: Transport, tour guide & Stonehenge entry fee
What's not included: Lunch & extras
If you only have half a day to spare and want to see Stonehenge, then do book this Stonehenge from Bath tour that only takes 4 hours of your time. You'll get a couple of hours to spend at the historic monument, and there is a museum, shop and cafe there.
Along the way you may also get to see the Westbury White Horse, Salisbury Plains and the thatched houses of Shrewton, as the coach ambles along at the end of your Stonehenge day trip from Bath.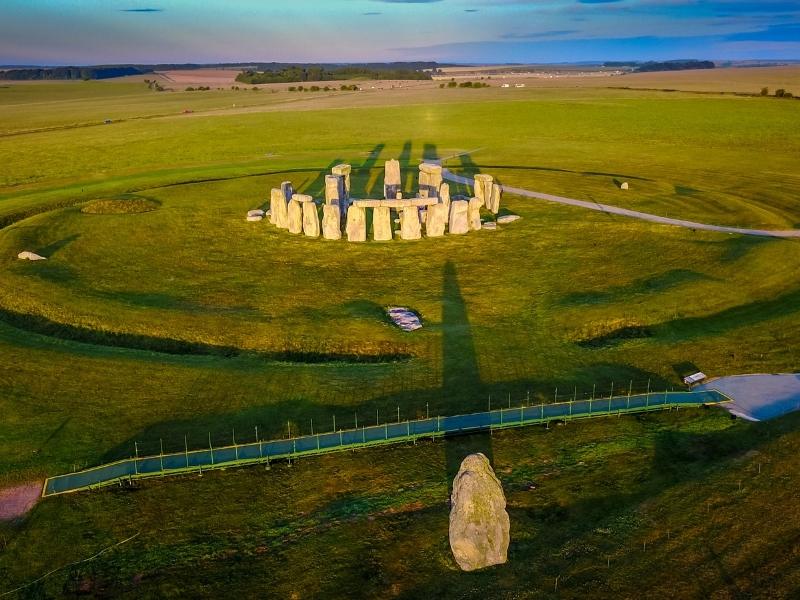 Destination: Stonehenge & Avebury
Departure point: Wiltshire hotel pick-up
What's included: Private transport, tour guide & bottled water
What's not included: Entry fees, lunch & extras
If you prefer to avoid the crowds, you can arrange day trips from Bath, England that include a private guide and transport. Your local guide is an archaeology expert who will also share interesting sights along the way, including the best pubs to eat at and historic sites like West Kennet Long Barrow, Durrington Walls and Silbury Hill.
With this tour, the itinerary is fully flexible to suit you and can include pick-up at your Bath hotel at an agreed cost.
As well as the sites mentioned above, the day can include stops at the Wiltshire Museum, Old Sarum and Salisbury Cathedral in addition to Stonehenge and Avebury.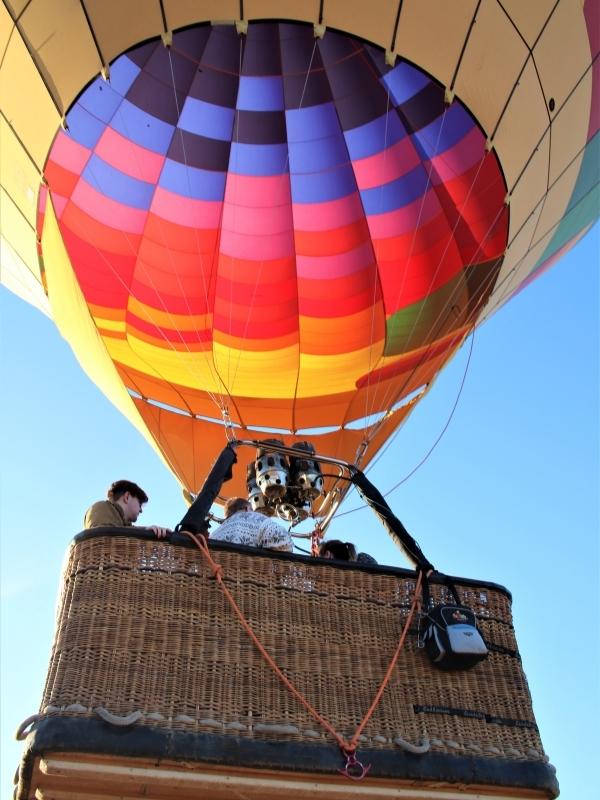 Destination: The skies above Bath
Departure time: 05.30–07.00 or 17.00–18.30
Departure point: Royal Victoria Park, Bath, BA1 2DS
What's included: 1 hour hot air balloon flight, certificate & glass of fizz
What's not included: Lunch & extras
Taking a hot air balloon flight over Bath allows you to see the city from a truly unique perspective. As you float through the skies you'll spot Bath landmarks like the Royal Crescent, the Roman Baths, Pulteney Bridge and Bath Abbey from the air.
The ticket price includes a celebratory glass of fizz plus a flight certificate to frame or simple show off to your envious friends.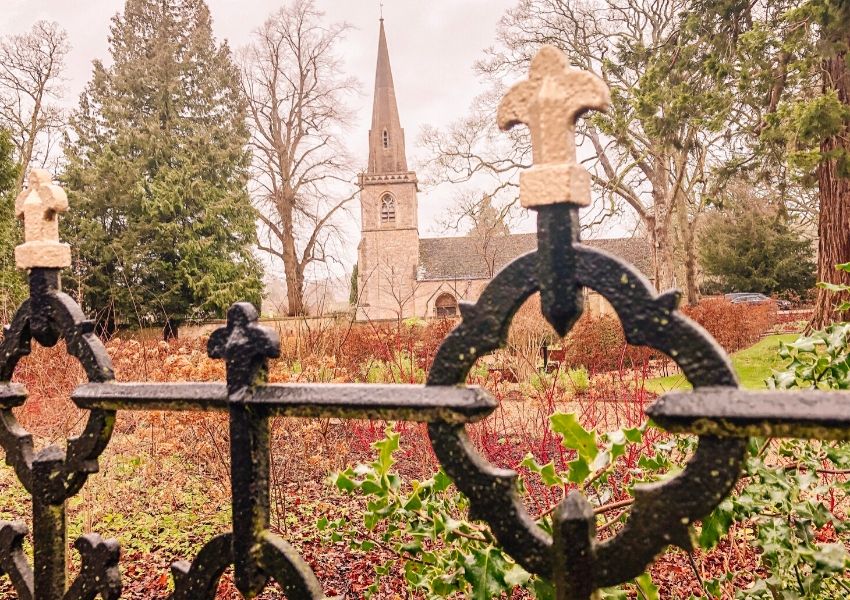 Destination: Tetbury, Bourton-on-the-Water, Lower Slaughter & Bibury
Departure point: North Parade, Bath BA1 1LF
What's included: Car transport & private guide
What's not included: Lunch & extras
This is the pick of the day tours from Bath for those who want to see the Cotswolds in their full glory. You'll travel by private air-conditioned car with a local guide, so the itinerary can be adjusted to suit your preferences.
Typically the day includes a visit to Tetbury, where Prince Charles' shop is located, before stopping in pretty Bourton-on-the-Water to see the river, honey stone cottages and the low bridges.
After this you can also stop in Lower Slaughter, where Jane Austen's Emma was filmed, before Stow-on-the-Wold, Burford Bibury and Castle Combe. This tour has been carefully planned by your local guide to showcase all the Cotswolds' best sights.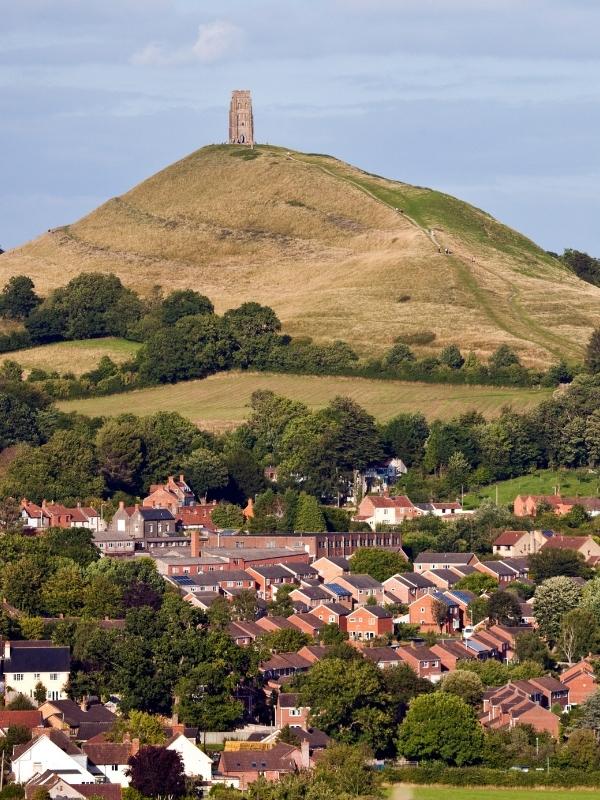 Destination: Glastonbury town, Abbey and Tor
Departure point: Bath hotel pick-up
What's included: Car transport, private guide & entry fees
What's not included: Lunch & extras
For many Glastonbury is an unmissable English destination, as it's quite unlike anywhere else. This tour allows you to see Glastonbury Tor and the abbey as well as the town, and your guide will explain all about the links to King Arthur and the Holy Grail as you go.
Glastonbury Tor is a famous landmark, and also offers sweeping views over the surrounding area from the summit. You may make out the nearby village of Pilton, where the Glastonbury Festival is held each summer.
Glastonbury Abbey, meanwhile, offers pleasant gardens to explore as well as the ruins.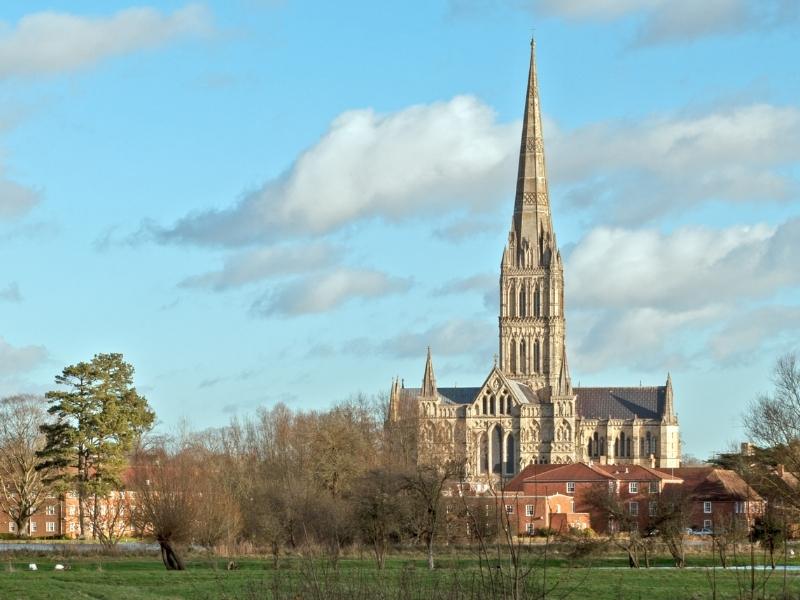 Destination: Salisbury Cathedral, Mells, Longleat House & Nunney Castle
Departure point: Bath hotel pick-up
What's included: Car transport, private guide & entry fees
What's not included: Lunch & extras
The Magna Carta dates back to 1215, and you can see a copy of it on this tour that takes you to Salisbury Cathedral by private car. You'll have around 90 minutes here before heading to Mells for a lunch break, after which it's time to see the ruins of Nunney Castle.
Another hour-and-a-half is spent at Longleat House during the afternoon. This is a grand stately home and the family seat for the Marquesses of Bath, and is your last stop before returning to your Bath hotel.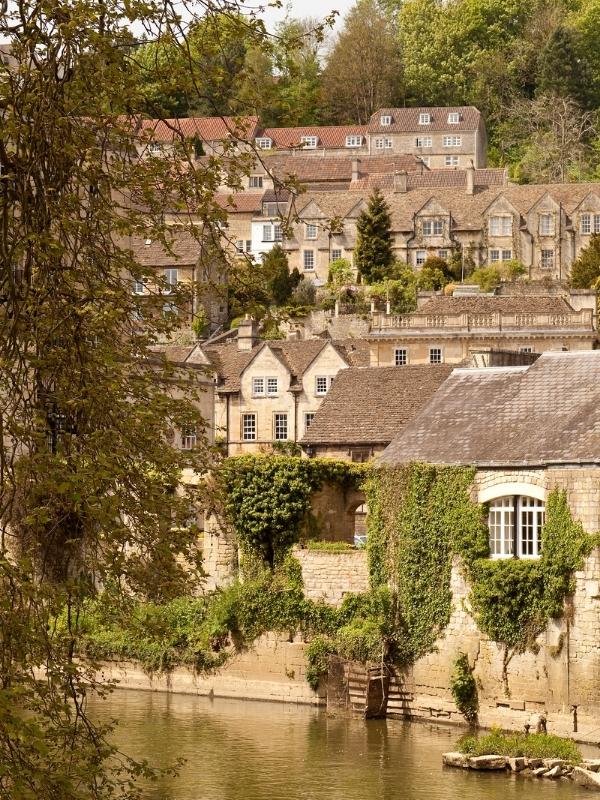 Destination: Bradford-on-Avon
Departure point: Meeting point by arrangement
What's included: Local guide
What's not included: Public transport tickets, lunch & extras
Bradford-on-Avon is lesser-known than Bath or the Cotswolds but is perhaps all the more charming for not being so packed with tourists. It's the kind of place you might spot from a train carriage, wishing all the while that you actually lived there.
The walking tour led by a local can share with you an insider's guide to life in this characterful town. Born and bred in Bradford-on-Avon, he'll take you through an astonishing 2,500 years of history. This tour can be tweaked to suit your interests.
Over the centuries, Bradford-on-Avon has been a Saxon, Iron Age and Roman settlement, a wool-spinning centre, a film set and more. During the course of the day, you'll see all sorts, from a Saxon church, the town bridge, an authentic mediaeval tithe barn, the canal, weaver's cottages and Victorian factories.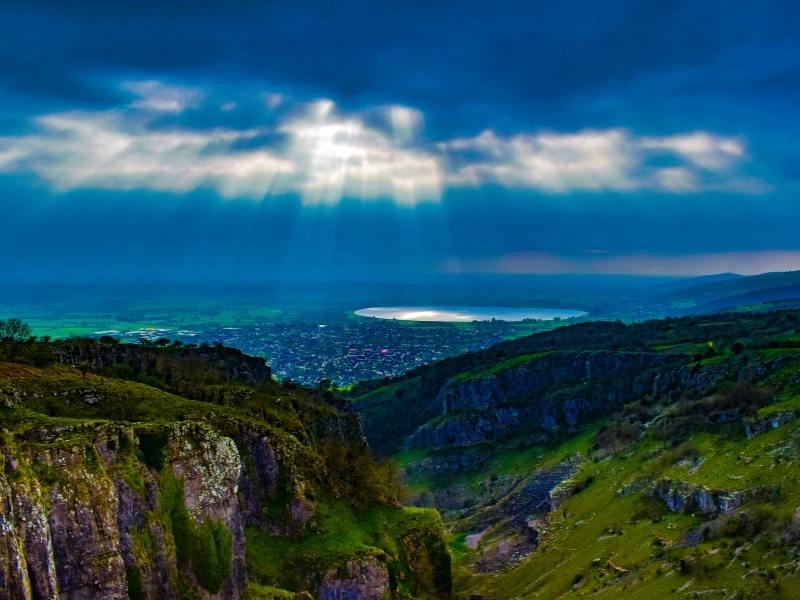 Destination: Wells, Cheddar village & Cheddar Gorge
Departure point: Bath hotel pick-up
What's included: Car transport, local guide & entry fees
What's not included: Lunch & extras
Cheddar is the most popular type of cheese sold and eaten in the UK and this tour takes you to where it all started. Not only that, but you also get to see one of the smallest cities in the country at Wells in Somerset, which is home to a very beautiful cathedral indeed.
The tour includes two hours in Wells, where you may see the cathedral close and the market place and pass by Bishops Palace in addition to the impressive cathedral itself. You will then go to Cheddar to visit a small local cheese factory; this part of the day includes a tasting session.
Seeing majestic Cheddar Gorge is every bit as jaw-dropping as Wells cathedral and you can hike up to the best vantage point under guidance if you're able (if not, an alternative viewpoint option is offered).
The day ends with your return trip to Bath. If you want day trips from Bath to Cheddar Gorge, this one is a great option.
5 Best places to visit on a day trip from Bath by train
If you prefer to take the train it is possible to visit some of these places from Bath in a day. In our view, some destinations are better visited with a tour such as most of the Cotswolds but these are our top picks from Bath if you prefer to take the train.
Salisbury and Stonehenge
Distance from Bath – 40 miles
How to get to Salisbury and Stonehenge by train from Bath – Take the train direct from Bath Spa to Salisbury then hop onto the Stonehenge Tour bus.
Travel time? Just under 1 hour
Bradford on Avon
Distance from Bath – 7 miles
How to get to Bradford on Avon by train from Bath – Direct from Bath Spa
Cardiff
Distance from Bath – 54 miles
How to get to Cardiff by train – Generally one change at Bristol Parkway (there are some direct train services)
Travel time? 1 hour 20 mins
Bristol
Distance from Bath – 13 miles
How to get to Bristol by train – Direct train Bath Spa to Bristol Temple Meads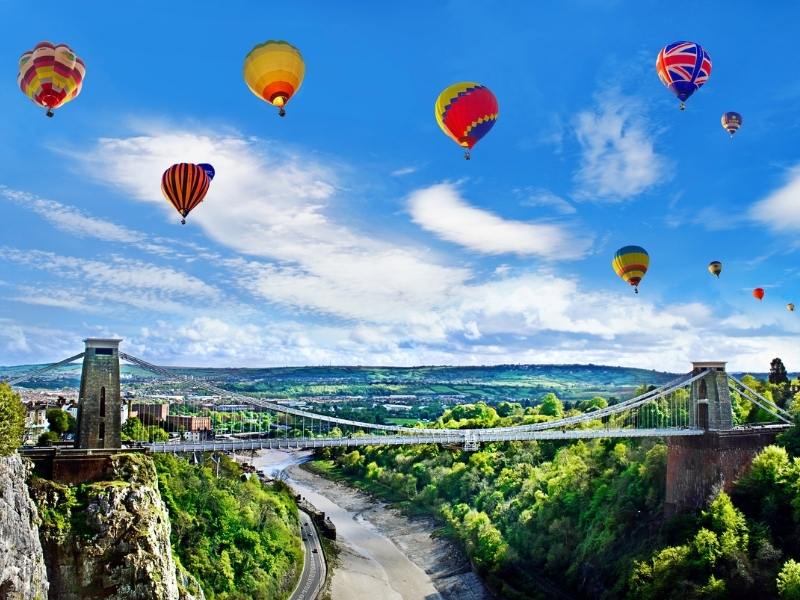 Which are the best day trips from Bath for you?
With a wealth of day trips near Bath to choose between, which one (or ones) will you go for? Whether it's several separate coach day trips from Bath, a walking tour of a fascinating town or a private Stonehenge trip from Bath with your own car and guide, there's so much to see in this part of south west England that it would be such a shame to miss out!
More to read about visiting Bath and surrounding areas: