This post may contain compensated links. Please refer to my disclosure here for more information.
Tips & advice to help plan your UK rail adventures with Doug Collins
In today's episode, I am joined by my husband and co-founder of UK Travel Planning Doug Collins.
Doug spent 25 years working on the UK rail network in a variety of roles and in this episode introduces himself and discusses his lifelong love of travelling by train around the UK (and the world)
He talks about the many advantages (and some disadvantages) to consider if you are considering travelling by rail around the UK.
In addition, Doug has some top tips to ensure your UK train travel goes as smoothly as possible too.
Hear about Doug's favourite train journeys and upcoming plans for some exciting rail trips in the UK in 2022.
Click the blue button below to listen:
This episode of the UK Travel Planning Podcast is sponsored by Surfshark VPN.
Click this link to get up to 83% off your Surfshark purchase + two months for free with selected Surfshark plans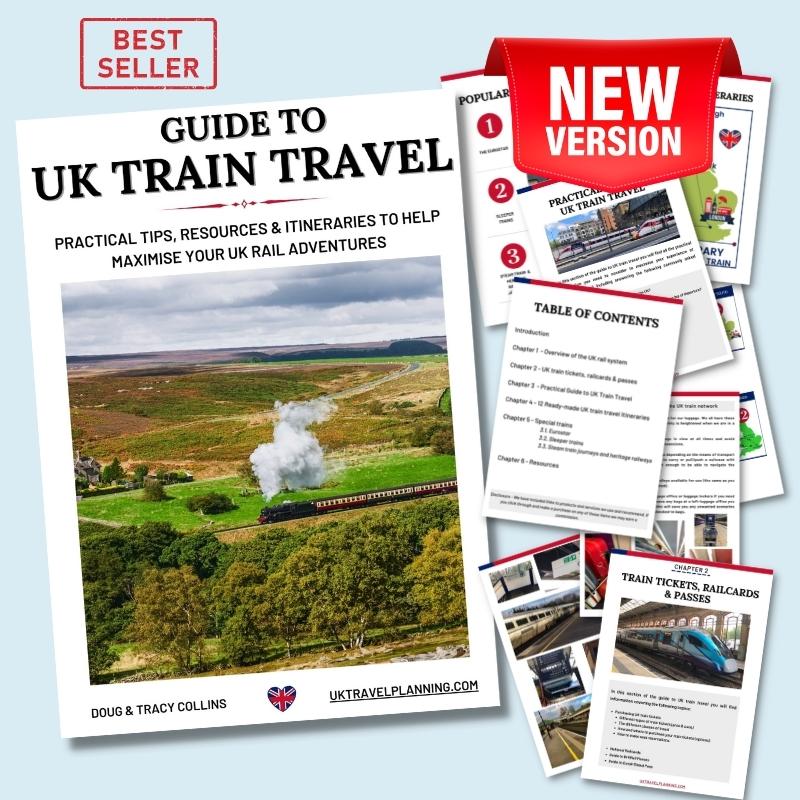 Episode 2 – Show Notes
Topics covered in this episode include:
Doug's background in the UK rail industry
Advantages and disadvantages of travelling the UK by rail
Tips when travelling by train in the UK
Favourite train journeys in the UK including the East and West Coast Mainlines and the Cross Country Line
Preservation and vintage train lines plus the opening or reopening of new lines or old closed lines
The Caledonian Sleeper service from London to various destinations in Scotland
Trains and train lines mentioned in this episode:
West Coast Mainline >> Connects London and Glasgow (with branches to Birmingham, Liverpool, Manchester and Edinburgh)
CrossCountry Service >> Regional and intercity services. Intercity services include Plymouth to Edinburgh, Southampton to Newcastle, Bournemouth to Manchester Piccadilly, and Exeter St Davids to Manchester Piccadilly. Regional services include Cardiff Central to Nottingham and Birmingham New Street to Stansted Airport/ Leicester/Nottingham
Click here to download a PDF transcript
Useful resources
We have lots of resources about how to travel the UK by train including the following articles:
Best of Britain by train – Our 14-day train itinerary to some of the most popular destinations in England, Scotland and Wales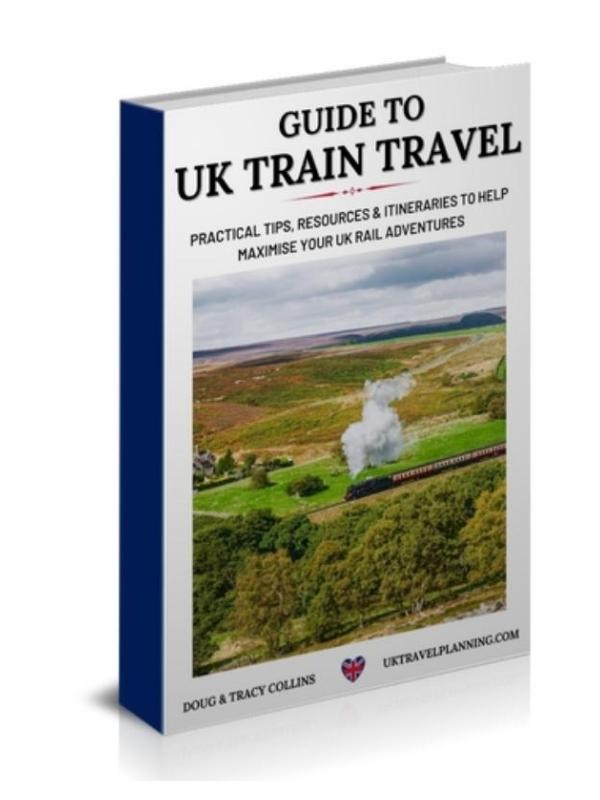 SUBSCRIBE AND REVIEW
If you have found our Podcast helpful please leave us a review! We really appreciate your support and it will help make our podcast visible to a greater audience.
Please subscribe so you don't miss any future episodes!