Are you planning a UK rail adventure? Or perhaps you are thinking of taking a few day trips from London by train? Whatever you are planning you will be aware that train travel in the UK can be quite expensive so you may be wondering how to make your money go further.
So if you are thinking of exploring the UK by train this article is for you! It is packed with top tips to save money on rail travel in the UK.
Rail travel in the UK is fast, efficient and comfortable. Visitors will see more of Britain travelling by train than driving on UK motorways or flying by plane.
Plus, if you use the money-saving tips in this guide, rail travel in the U.K can be a cost-effective method of travel.
We have spent many years exploring the UK by rail. In this post, we share our top tips to help you save money when travelling the UK by train so you can sit back, relax and enjoy your rail travels without breaking the bank.

Why you should travel by train in the UK
The U.K rail network is extensive and visitors can catch trains to towns and villages throughout the country.
It is possible to visit the coastline, the Scottish highlands, Welsh mountains and Yorkshire Moors by train. You can also catch the train to major British cities plus historic attractions such as Windsor Castle, Bath and Oxford.
U.K trains are spacious with large luggage racks at the end of each carriage plus above-seat luggage racks. The airline and table seats have charging points and small lap desks and many trains offer free WiFi. All trains have accessible toilets and a buffet car or catering trolley.
A tour of England by train (or any of the U.K countries) is easier, more relaxing and cheaper than you may think.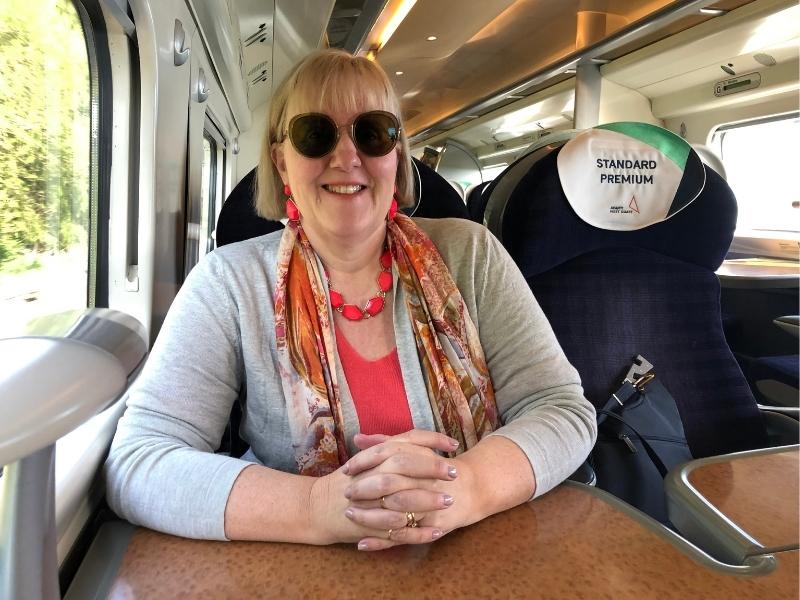 Top tips to save money on rail travel in the UK
1. Book rail tickets early
The cheapest rail tickets in the U.K are released 12 weeks in advance of the date of travel so organise your travel dates and tickets as early as possible.
Sign up for ticket release email alerts with the different rail companies you will be travelling on so you don't miss out on the best prices.
Don't panic if you do not buy your tickets 12 weeks in advance. Any advance ticket, even one day in advance, will be cheaper than buying rail tickets at the station on the day of travel.
Use general search engines such as National Rail, Trainline or Red Spotted Hanky to find the best prices for your travel dates.
Before buying your tickets, compare these comparison site prices with booking directly with the rail company with which you will be travelling. Rail companies occasionally run special offers on their websites.
2. Book off-peak tickets
Off-peak tickets are tickets that avoid the busiest part of the day or week.
Tickets during the daily rush hour (which is roughly between 7 am and 9.30 am and 4 pm to 6.30 pm) are more expensive than off-peak tickets. Off-peak tickets usually start after 9.30 am.
'Off peak' can also mean the day of travel. For example, travelling on a Friday afternoon or a Monday morning will be more expensive than travelling at midday on a Wednesday.
Plan your sightseeing to avoid these busy, and expensive, travel periods. If you want to find cheap train tickets to London, travelling off-peak is essential.
Purchasing a ticket for a specific date and time will also be cheaper than buying an open return ticket. Unfortunately, this provides less flexibility but it will save money on U.K rail travel.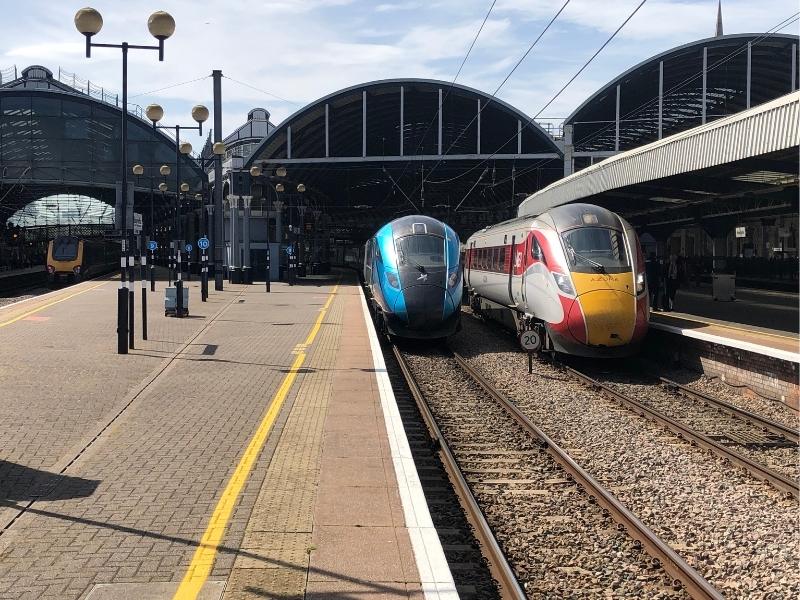 3. Compare single ticket and return ticket prices.
Unusually (and inexplicably) it is often cheaper to book two single tickets rather than a return ticket on U.K trains.
Before purchasing your ticket, price compare buying two single tickets.
4. Consider buying a Britrail Pass or Global Eurail or Interrail Pass
If your U.K itinerary entails multiple train journeys, consider purchasing a Britrail Pass or a Global Interrail or Eurail Pass.
Both passes cover rail travel within the U.K and, on a packed sightseeing schedule, can be fantastic value for money.
A BritRail Pass is only available to non U.K residents so a pass must be purchased before arrival in the U.K.
A Global Interrail Pass covers rail travel in 33 countries, one of which is the U.K. This pass is a great option if you are considering extending your trip to visit Europe. The pass is only available to European residents but non-European residents can purchase a similar Eurail Global Pass for the same cost as a Global Interrail Pass.
If you are unsure which pass will be best suited to your trip, check out my comprehensive guide to BritRail and Global Rail passes here.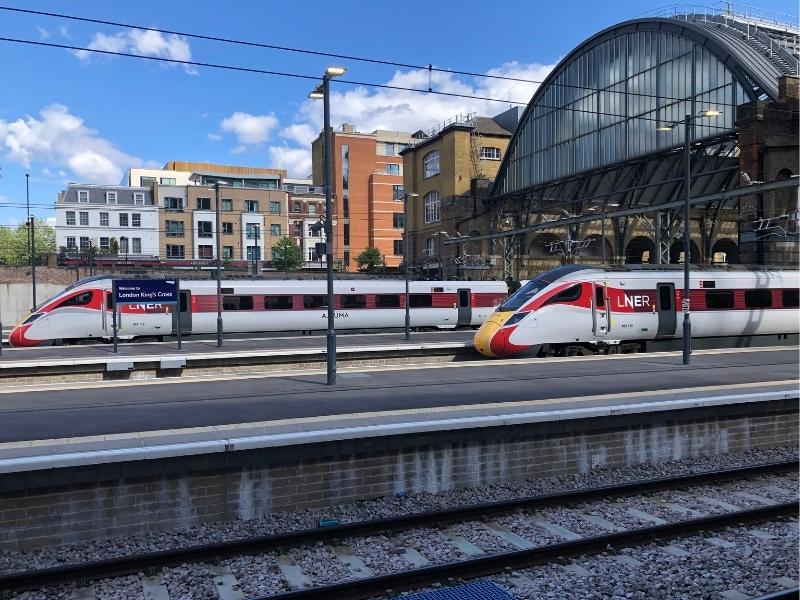 5. Buy a Railcard
Railcards for British trains are available to U.K residents and visitors alike.
If you choose to purchase a one year railcard you will receive significant discounts on every U.K rail journey during the 12 month validity period. These passes are fantastic value for money and will often pay for themselves in a few short journeys or in one long journey.
For example, a one year Family and Friends Railcard gives holders ⅓ off adult rail tickets and a 60 % discount for children aged between 5 and 15 years. Up to four adults and four children can travel on one Family and Friends Railcard.
A 16-25 Young Persons Railcard gives pass holders ⅓ off rail tickets. Other railcards available include Senior Railcards, a 26-30 Railcard and Two Together Railcard.
If your U.K sightseeing is limited to London and the south east of England, consider purchasing a Network Railcard.
Railcards can be downloaded in a digital format onto a mobile phone or you can order a physical card in advance of your visit.
It is important to carry a railcard when travelling as conductors will ask to see a railcard alongside your rail ticket.
Click here to purchase a one year railcard
6. Use the Trainline app
Download and use the Trainline app to help you save money on rail travel in the UK. This helpful app will help you find the cheapest tickets available for your dates and journeys.
The app is also a useful source of information as it will send you updates about train delays and cancellations plus it can be used for journey planning whilst on trains.
For example, if you have to make a tight train connection, you can use the app to find which platform your connecting train leaves from. This will save you valuable time once you arrive at your connecting station.
7. Consider split tickets
Buying split tickets (also called split ticketing) means purchasing individual tickets for each leg of a trip rather than one through ticket.
Split ticketing usually works out cheaper than buying one through ticket and it is a confusing, but money saving, quirk of the U.K rail system.
For example, if you are travelling from York to Cardiff you must change trains at Manchester Piccadilly. You can buy one through ticket from York to Cardiff but it is generally cheaper to buy a ticket from York to Manchester Piccadilly and then buy a ticket from Manchester Piccadilly to Cardiff.
Another bonus of this method of travelling is that you can set a travel timetable to suit your needs. Through tickets that involve connections often leave very little time to connect with the other trains, particularly if you are connecting in a large station with multiple platforms.
So, if you are uncomfortable with a ten minute connection time, you can buy a slightly later ticket for your onward connection if you use the split ticketing method.
Organising split rail tickets can be a fiddly and time consuming process but it can save money on U.K rail travel. There are two new websites that will help you find split rail fares. Check out Train Split or Split My Fare but always do your own price comparison before booking through a third party website.
8. Travel with a cheaper rail company
The U.K rail network is operated by different rail companies and some companies are cheaper than others. The only difference between the companies is the number of trains that run on a daily basis. Budget train companies use modern, up to date trains and run on the same rail tracks.
For example, if you are wondering how to get from London to Edinburgh, you can choose to take the new, budget rail company Lumo.
Travelling along England's East Coast mainline? Grand Central Trains are cheaper than London North East Railway but will only offer a few trains a day on the route.
Remember that you cannot buy a ticket for one company and then travel with another company. Cheap rail fares may restrict your travel options but it will save you money.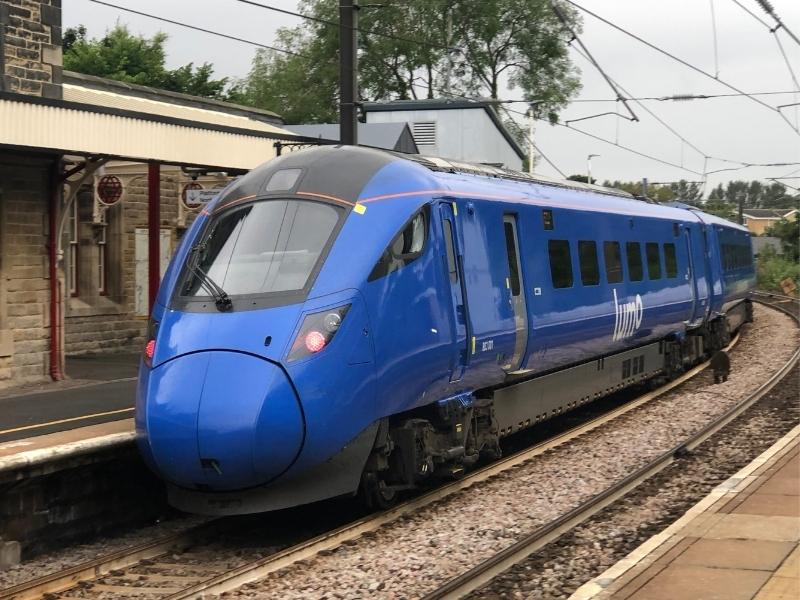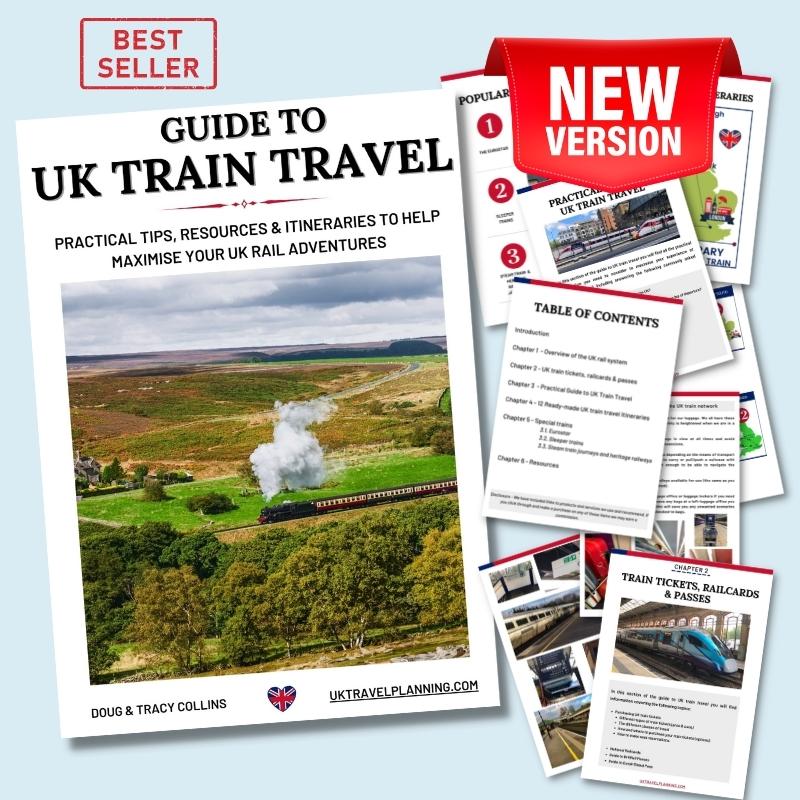 9. Bring your own food and drink on board
This is one of the easiest and best tips to save money on rail travel in the U.K.
U.K trains usually have a catering trolley that rolls up and down the train serving drinks and sweet and savoury snacks. Longer journeys on cross country trains will have a buffet car where you can buy drinks, sandwiches and hot snacks.
However, food on British trains is notoriously expensive. An easy way to save money is to bring your own food and drink on board.
Large urban mainline stations such as Kings Cross or Newcastle will have supermarket outlets such as Sainsburys or Marks and Spencers inside the stations. You can also find bakeries, sandwich shops and even food courts inside large stations so it is easy to pick up a light snack or a hot meal for your trip.
If you are travelling from a regional or village station you will need to buy your food before arriving at the station.
There are no water fountains on U.K trains so bring your own water bottle on board.
10. Consider a sleeper train
A sleeper train can be good value for money once you factor in a night's accommodation on top of your rail ticket. It is also a good use of time in a tight sightseeing schedule.
Long distance sleeper routes in the U.K include the Caledonian Sleeper between London and Scotland or the Night Riviera Sleeper from London to Penzance in Cornwall.
Read more about the Caledonian Sleeper or listen to our podcast episode all about travelling on this fantastic service.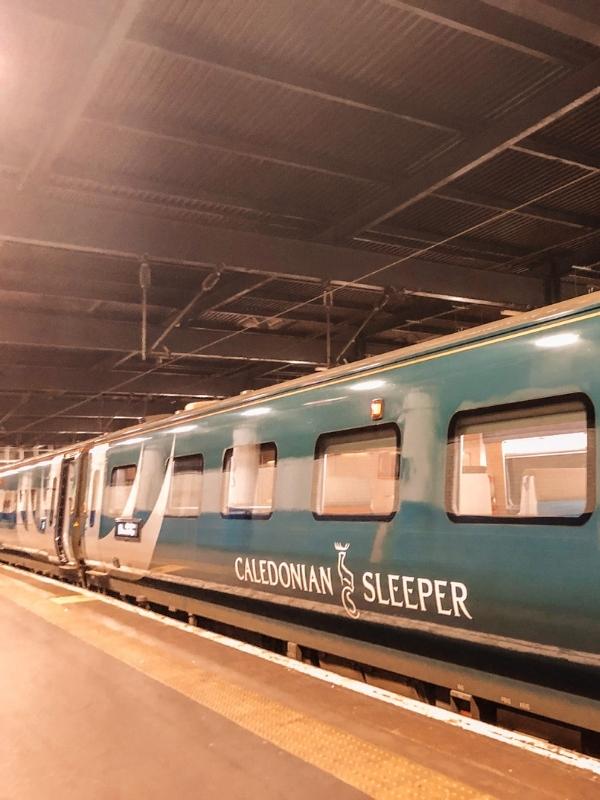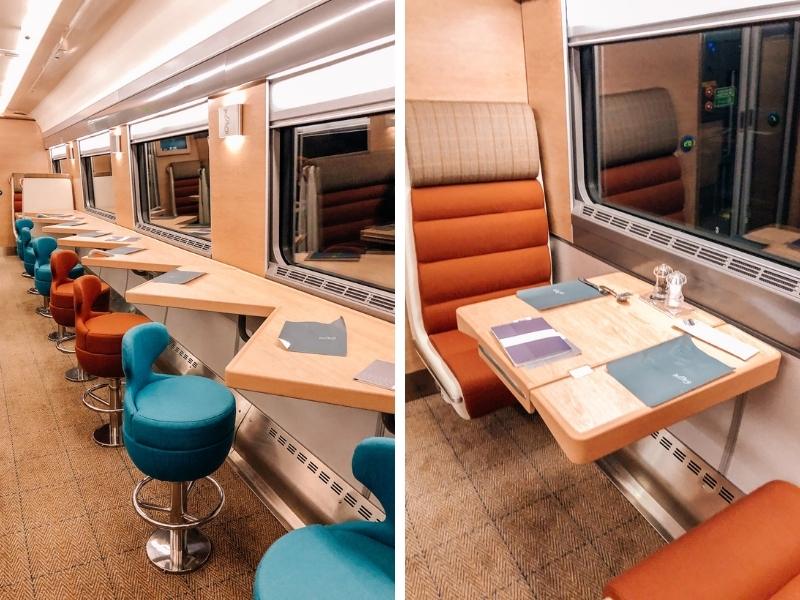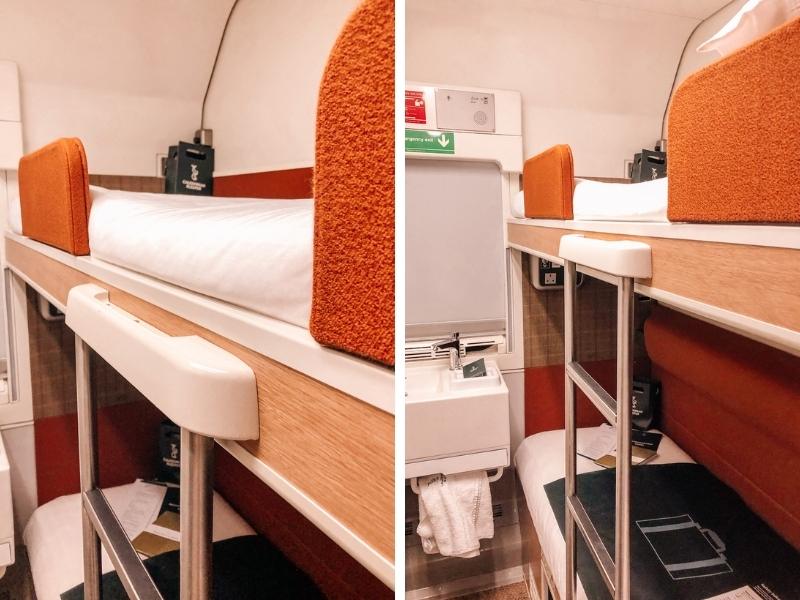 11. Travel by train to the Republic of Ireland or Northern Ireland
It is possible to buy a SailRail ticket to Northern Ireland via Cairnryan in Scotland or to the Republic of Ireland via Holyhead, Pembroke or Fishguard in Wales.
A SailRail ticket includes travel from your departure station in the U.K to your arrival station in Ireland or Northern Ireland. A foot passenger ferry trip is included in the cost of your trip.
An added bonus is that you can use a railcard to get a discount off a SailRail ticket. It is much cheaper to travel by train to Ireland than it is to self drive and take a car on the ferry.
Both Irish Ferries and Stena offer fantastic value for money SailRail tickets.
12. Make your rail ticket work for you
Once you have purchased your rail ticket you can use it to save even more money!
If you travel by train to some major U.K attractions, you can get two for one entry via the Days Out Guide. Even a journey of just one station qualifies for the discount.
Vouchers from Days Out Guide must be downloaded in advance of your visit and you must show the voucher plus your valid rail tickets for the dates you are visiting in order to receive your entrance discount.
Attractions in the scheme include The London Eye, Cadbury World in Birmingham, the Best of Liverpool Walking Tour and the Royal Pavilion Brighton.
13. Use your rail ticket to get a bargain upgrade to First Class
Fancy upgrading your ticket to first class? Check out the Seat Frog app. This app allows you to bid for First Class seats on the train you will be travelling on.
Online bidding opens 24 hours before your train departs and ends 30 minutes before departure time. If you do not win the auction, you still have your regular ticket but if you win the auction, you can bag yourself a bargain first class rail ticket.
If you do your research and bid carefully, an upgrade is good value for money as you will receive complimentary food and drink in First Class. Seat Frog will email you a new ticket to show the train conductor.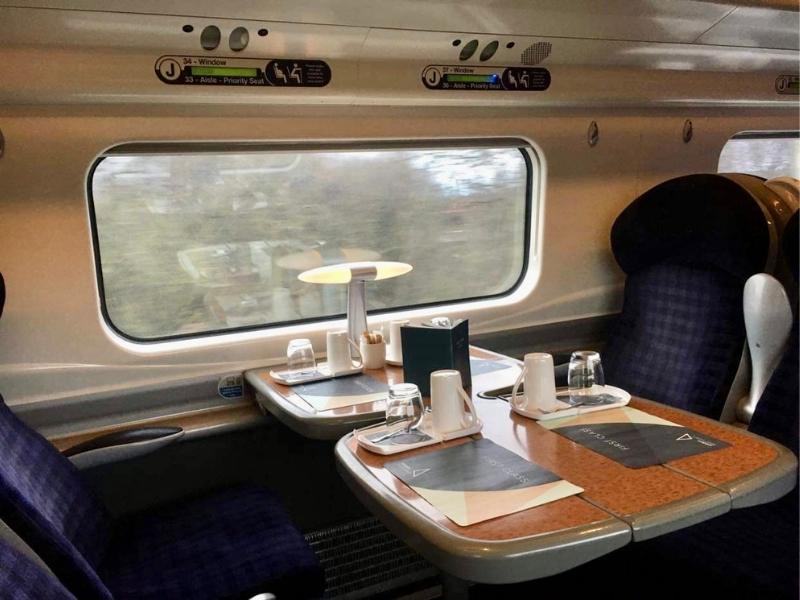 Have a plan B
Unfortunately, rail travel in the U.K is not infallible and sometimes, it is necessary to have a Plan B option. Industrial action, staff sickness, poor weather conditions (or very hot weather!) can all affect rail timetables.
It is advisable to build contingency time into your schedule; never 'cut it fine' to catch a flight, a theatre opening time or a connecting train.
Know what your Plan B option would be should your train be delayed or cancelled. The Trainline app will help you find alternative trains or an alternative route.
As a back up, research coaches as an alternative method of travel. National Express and Megabus operate coaches to many destinations across the U.K.
Plan your UK train travel
Read more of our UK train travel articles
Scotland by rail itinerary
Cornwall by rail itinerary
23 Places to visit in England by train
Listen to our rail-focused podcast episodes