Is a trip from London to Harry Potter studios on your itinerary? Discover how to get there with our essential guide including tips and answers to all your questions!
For many people visiting the UK, seeing the Harry Potter studios is a must. The most famous boy wizard in the world has been the star of countless books and movies, and lots of us – mere Muggles though we are – love to believe in the magical world.

If you want to get from London to the Harry Potter studios in Watford, Hertfordshire, this guide covers all you need to know to make the short trip north. Whether you want to travel by car or public transport or like the idea of taking an organised tour, all the options are detailed here.
There is plenty of choice, so don't despair if you want to buy Harry Potter tickets from London. From why it's worth booking via Get Your Guide (spoiler alert – it involves full refunds if you have to cancel) to making your own way there, get the full lowdown right here. Do trains to Watford really go from platform 9 & ¾ at King's Cross station?
We've been to the Wizarding World in London, and can safely say it's well worth every penny.
If you can't read a Harry Potter book or watch one of the movies without wishing you could walk into the Great Hall, visit Gringotts bank or Ollivander's wand shop and step into the Forbidden Forest, then you must not miss this top UK attraction!
Start reading, and you too can set about planning your visit to Harry Potter land near London.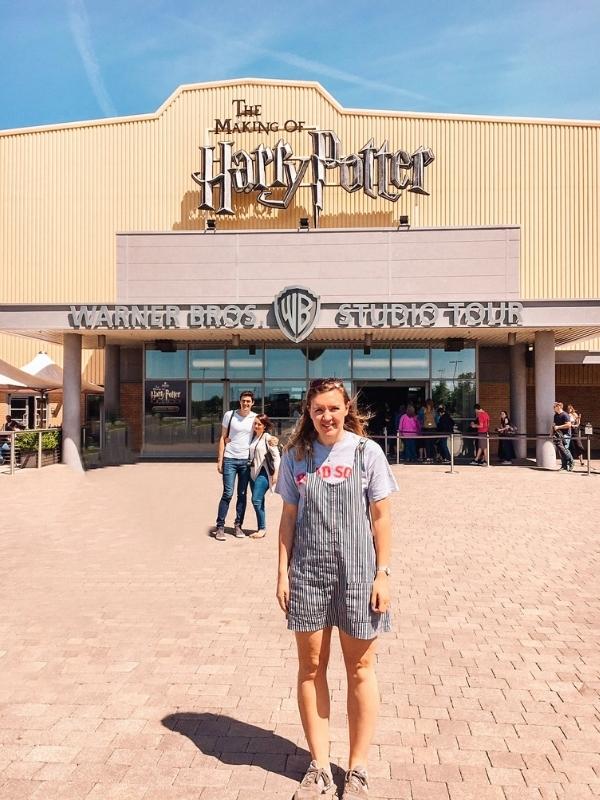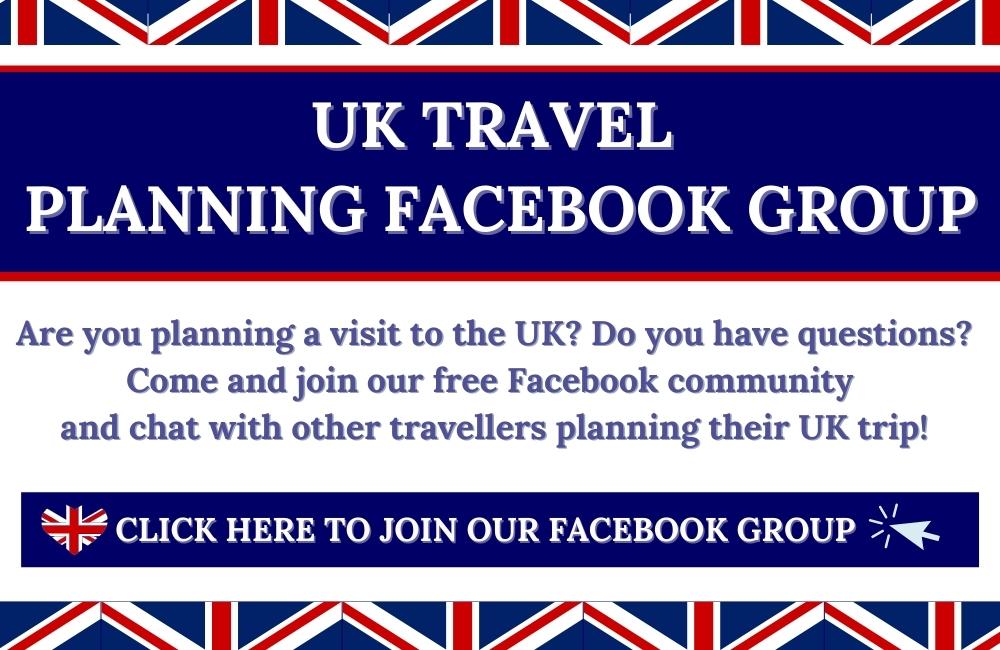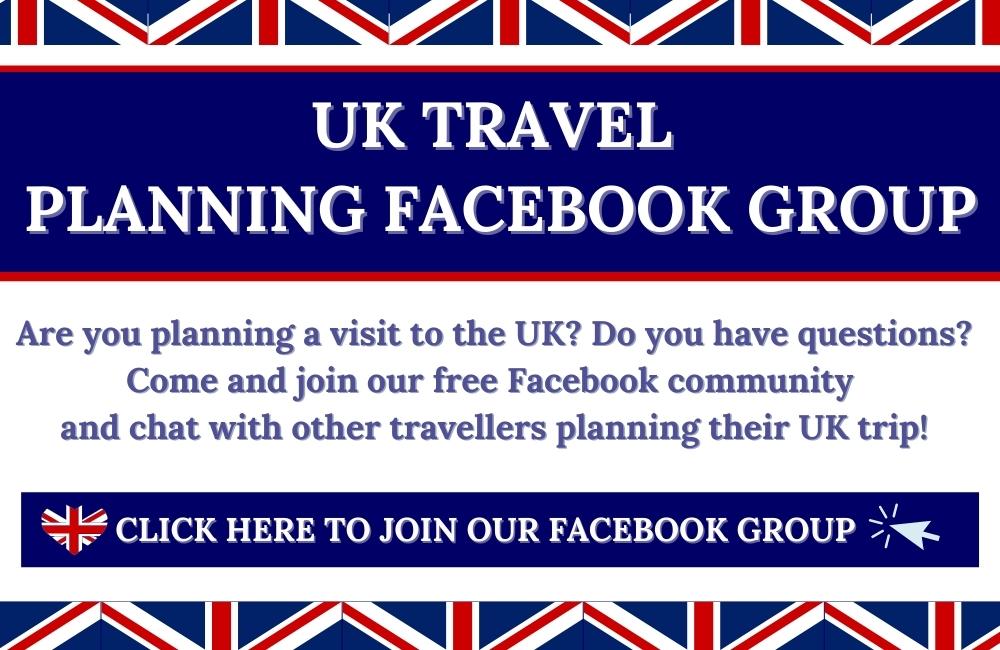 Quick Pics
HARRY POTTER STUDIO TOUR WITH

TRANSFERS FROM LONDON

HARRY POTTER STUDIO TOUR WITH TRANSFERS FROM LONDON

HARRY POTTER COMBINED WALKING

& STUDIO TOURS

Easy transfer from Victora Coach Station to studios. 4 hours at studios. Skip the line.

Transfers for a family of 4 with Golden Tours

Enjoy a guided walking tour of Harry Potter sights in London and transfer to Harry Potter studios by luxury coach
How to get from London to Harry Potter World
By public transport
At-a-glance: Train from London Euston to Watford Junction (20 min) + free shuttle bus to studios (15 min)
If you want to take the train to the Wizarding World from London, ignore the King's Cross – Harry Potter connection for a moment as it may mislead you. Watford Junction is the closest station to the Warner Bros Studios and trains heading there actually depart from Euston, not King's Cross.
Should you want to see the famous 'Platform 9 & ¾' sign at the same time, though, don't despair. You can take a short hop on the tube via the Northern Line between the two stations. That way you can get a selfie on the magical platform before or after catching the train to or from Watford Junction.
It takes around 20 minutes to travel direct from London Euston to Watford Junction, and your Oyster card can be used for the journey. There are several trains per hour throughout the day.
Once you arrive there, you can board the shuttle bus provided by the studios, operated by a local company called Mullany's Coaches. Services run at least once every 30 minutes, and once you show your Harry Potter ticket you can travel for free in both directions.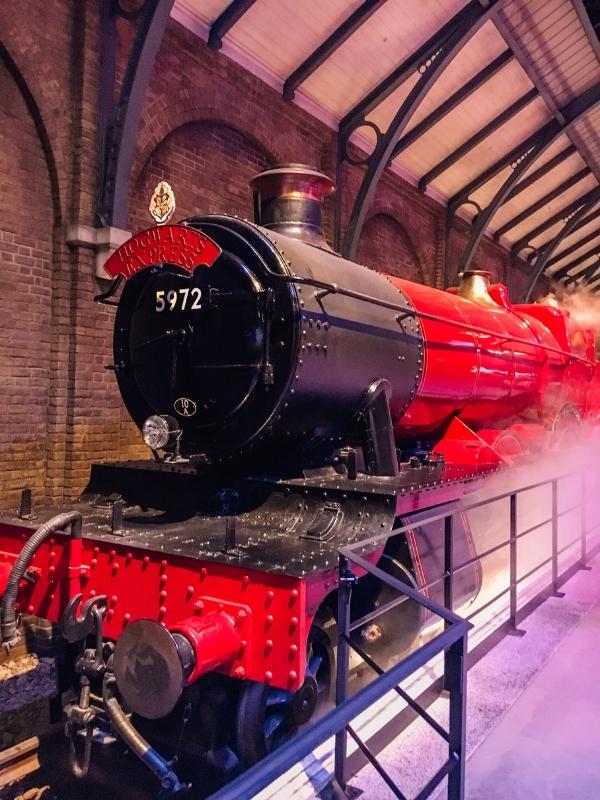 By car
At-a-glance: Use postcode WD25 7LR or What3Words 'Oasis.Wizard.Bake'. (20 miles, free parking)
If you want to get to Harry Potter world in London on your steam, you can take the car. Be warned, though – journey times vary wildly due to the fact that you'll be using some of the UK's busiest roads. Being just 20 miles away it shouldn't take too long, but we can't make any promises.
If you do decide to drive, take the M1 out of London and exit at Junction 5. Join A41 (signposted North Watford) for about three 3 miles, then take the 4th exit from the Hunton Bridge Roundabout, to continue on the A41.
Stay in the left lane, then take the first exit, remaining on the left-hand side so you can take the first exit at the roundabout leading to the Harry Potter Studios.
By organised tour
At-a-glance: Organised Harry Potter tours from London include tickets + transfers. You can also visit filming locations or the city of Oxford as well – see below for details.
The top 5 London to Harry Potter studios tours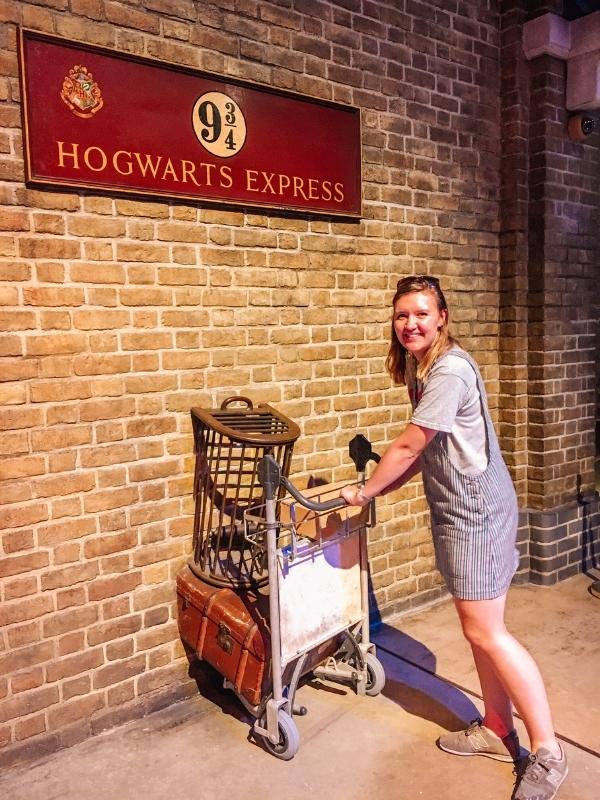 Duration: 7-8 hours Destination: Harry Potter studios
Departure point: Victoria coach station, London
What's included: Transport, entry fee
What's not included: Lunch, hotel pick-up, extras
This is one of the easiest ways to get to Harry Potter World from London, especially if you're staying closer to Victoria than to Euston. Victoria is more central for many, whereas Euston lies to the north. Three Underground lines – including the District and Circle lines – also have stops at Victoria as compared to two for Euston.
This trip allows you four hours at the studios, with the rest of the time being taken up with travel to and from London. Another key advantage of this inclusive ticket is the fact that you will get to skip the line (or queue as it's known in Britain).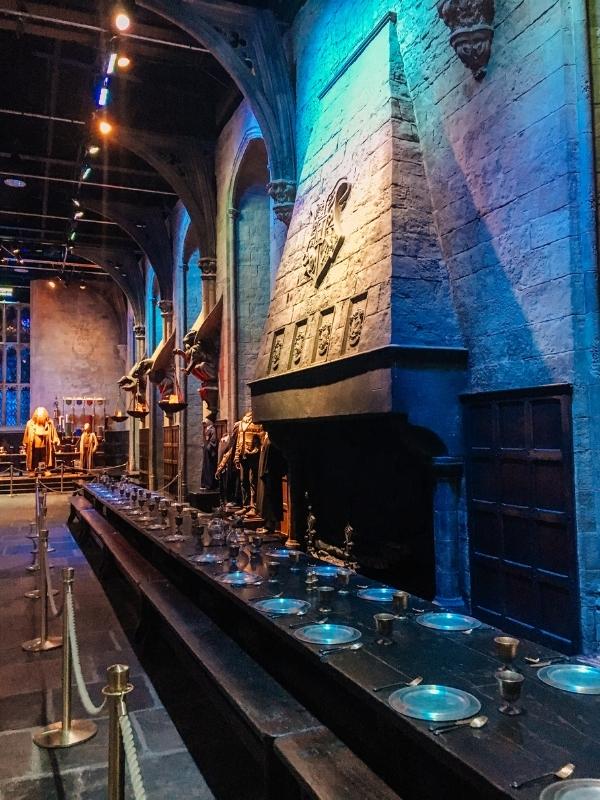 Destination: Harry Potter studios
Departure point: Bulleid Way, Victoria, London, SW1W 9SH
What's included: Transport, entry fee
What's not included: Lunch, hotel pick-up, extras
This family tour is like the previous option but designed for a group of up to four. Transport is provided by Golden Tours, the partner that Warner Bros Studios recommend for coach travel from London to the Wizarding World.

During the day you'll also have four hours at the studios, and you can choose how to spend that time. Will you try a Butterbeer, board the Hogwarts to London steam train, drop into some of the shops on Diagon Alley or have your picture taken in the Gryffindor common room?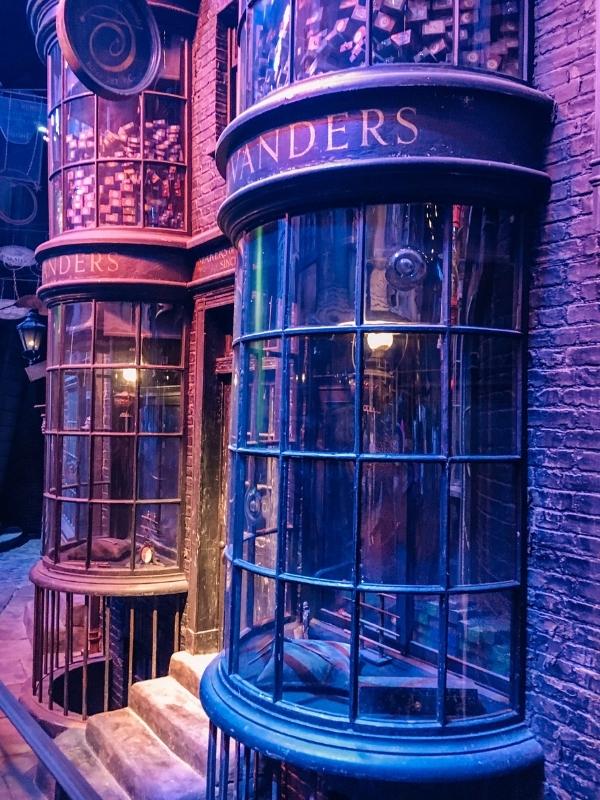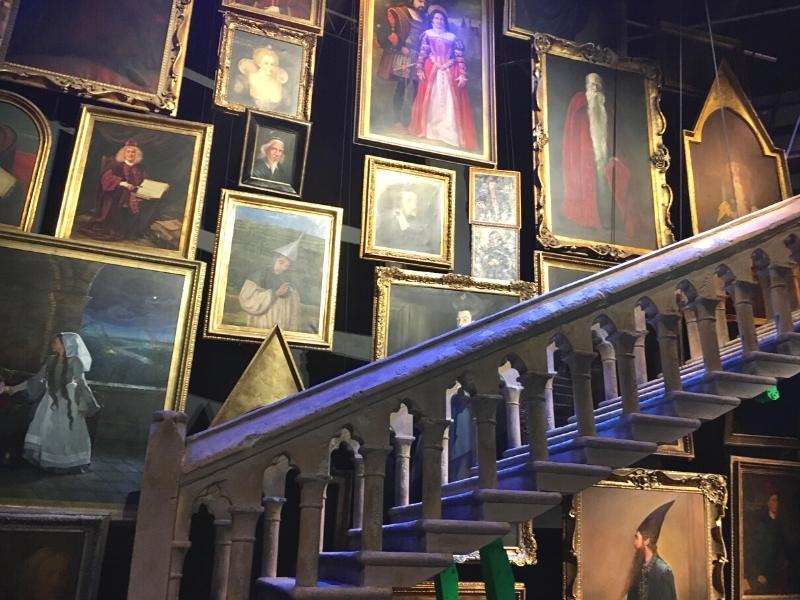 Duration: 7 hours
Destination: Harry Potter studios
Departure time: Varies
Departure point: London zone 1 hotel or meeting point
What's included: Transport, entry fee
What's not included: Lunch, hotel pick-up, extras

If you'd rather visit the Harry Potter Wizarding World near London as part of a small group, this day tour includes travel and tickets. With a maximum of six participants, it's a more intimate way to take a trip to the studio experience.

You can take a walking tour of the studios to see the sets, costumes and props used when filming while learning about how special effects were used to create magical scenes. Locations to add to your list include the Potions classroom, Hagrid's Hut and the Lestrange vault at Gringotts, where the treasures stored include Gryffindor's sword and the Hufflepuff Cup.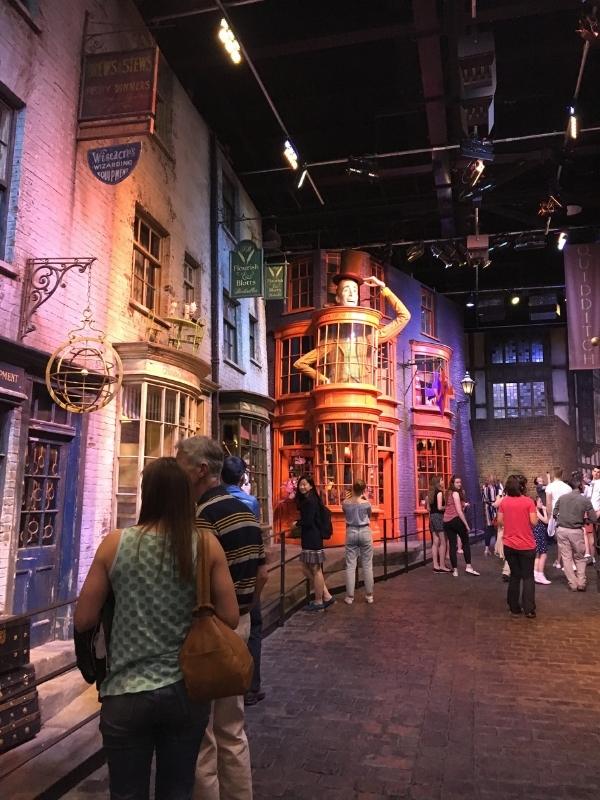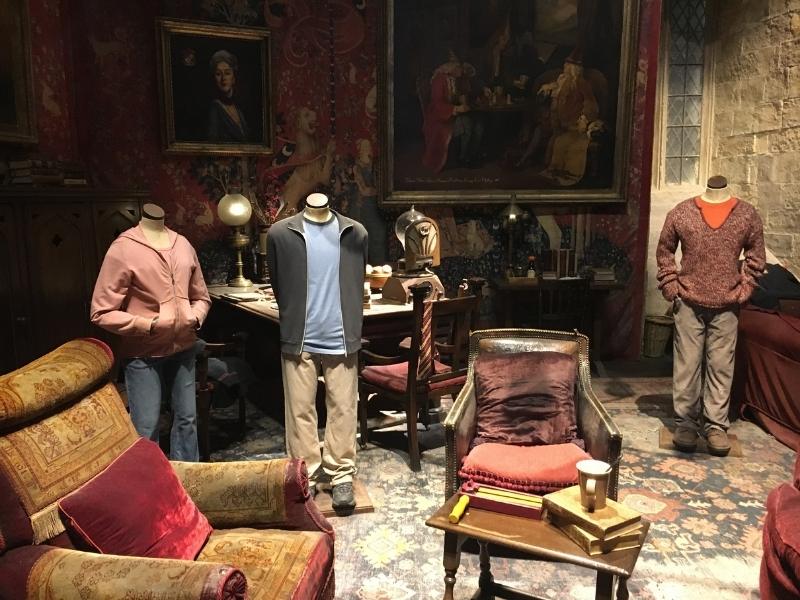 Duration: 11 hours
Destination: Harry Potter locations & studios
Departure time: Varies
Departure point: Empire Casino, Leicester Square, London
What's included: Guided walking tour, luxury transport, entry fee
What's not included: Lunch, hotel pick-up, extras

Make sure you get a good night's sleep before you take this action-packed day tour. First you'll take a guided walking tour around London to see various locations used when filming the Harry Potter movies. You'll then be transported by luxury coach to the studios near Watford for a 'Making of Harry Potter' tour.

The walking tour includes a visit to King's Cross station to see the famous 'Platform 9 & ¾' sign, where you can take a photo for posterity. As well as seeing inside the studios, you get an exclusive look at the real-life London locations used when the movies were filmed.

Do note that this tour may operate in reverse, when circumstances dictate that the visit to the studios should take place first, followed by the walking tour later in the day.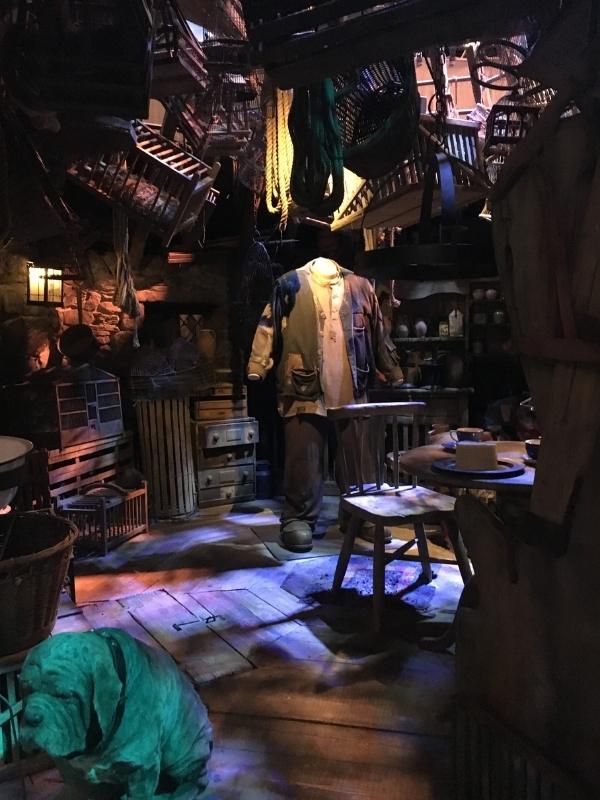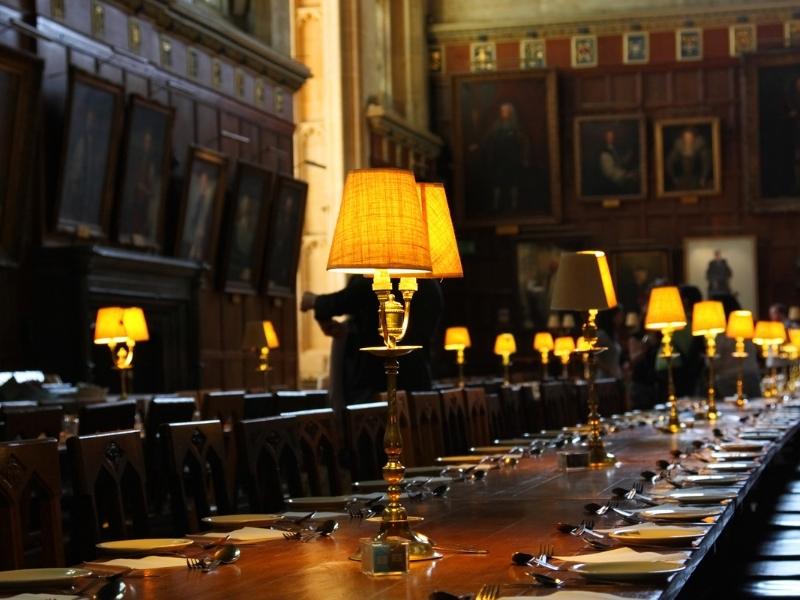 Duration: 12 hours
Destination: Harry Potter locations & studios
Departure time: Varies
Departure point: Gloucester Road tube station, London
What's included: Guided walking tour, luxury transport, entry fee
What's not included: Lunch, hotel pick-up, extras

The trip combining destinations is ideal for those who are short of time in London. At 12 hours it's a long day, but one that you'll remember for the rest of your life.
You'll take a guided walk through Oxford, visiting the world-famous university and seeing charming features such as cobbled lanes, cloisters, historic college buildings and quadrangles as you go. There is also free time allocated so you can discover Oxford at your leisure.

At the Harry Potter studios, your time is your own to spend as you wish. Highlights include locations like number 4 Privet Drive, the Weasleys' kitchen at The Burrow and the Ministry of Magic.
Top tips for visiting Harry Potter's Wizarding World
Here are some of our insider tips for making the most of your day touring the Harry Potter set near London.
Do your homework
Read the books or watch the movies again before you go – that way you can really zone in on what you want to see and do while you're there.
Perfect timing
We recommend spending four hours at the Harry Potter studios to make sure you can see everything you want to. The organised tours allow this amount of time for a visit, as it gives visitors the chance to see everything they want to.
Mount a broomstick
You can have your photo taken against a green screen at the studios. Either don a set of robes and ride your broomstick, or take a trip in Mr Weasley's old and bewitched Ford Anglia. You can buy the picture if you want, but there's no pressure to do so.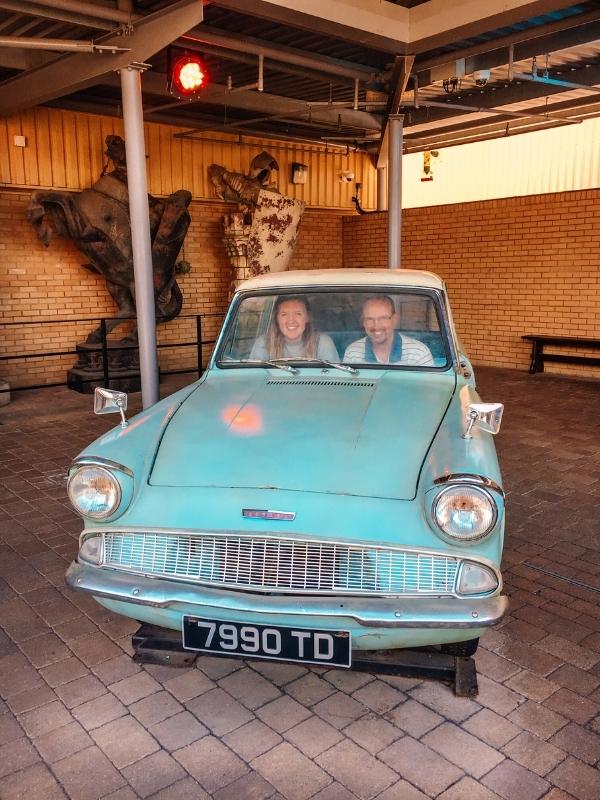 Take a class
You can take an interactive class during your visit to learn the most critical of magical subjects – Defence Against the Dark Arts. This is delivered via an interactive tutorial.
See the courtyard
If you want to see the Knight Bus up close or grab a photo of number 4 Privet Drive, the courtyard is the place that will provide you with the opportunity.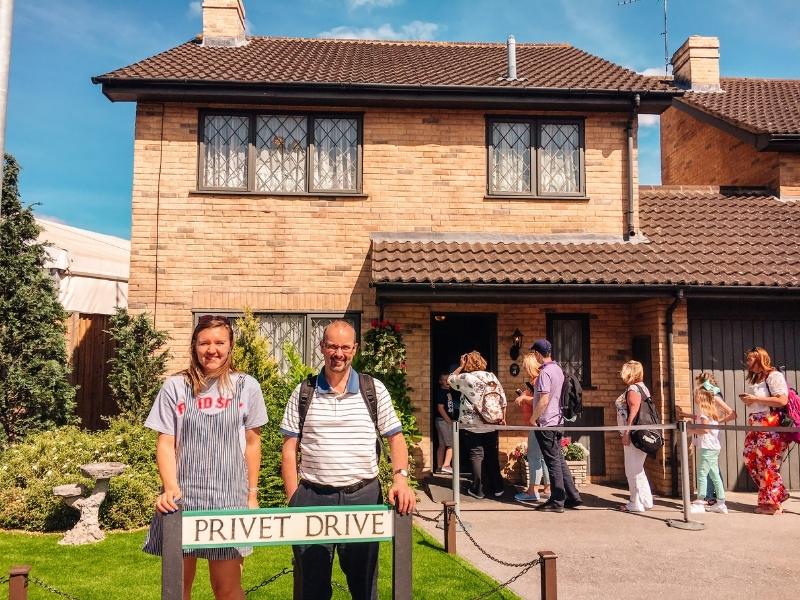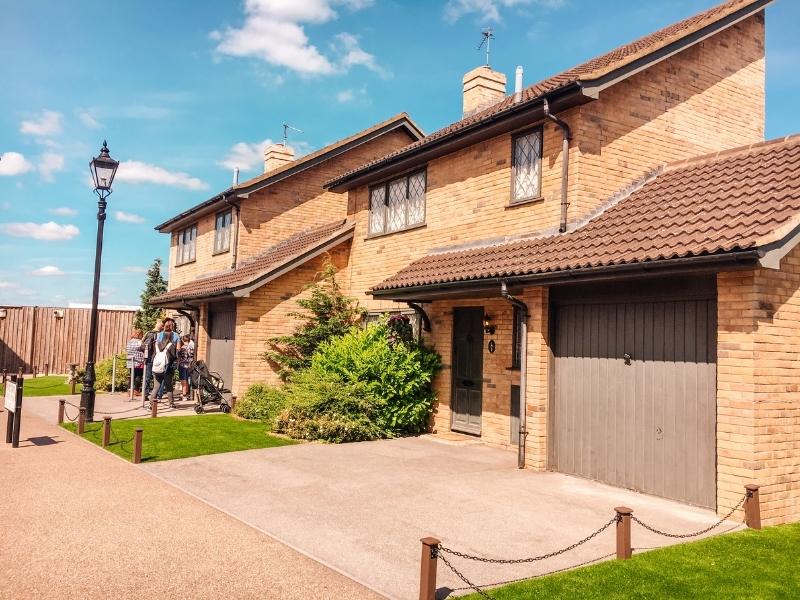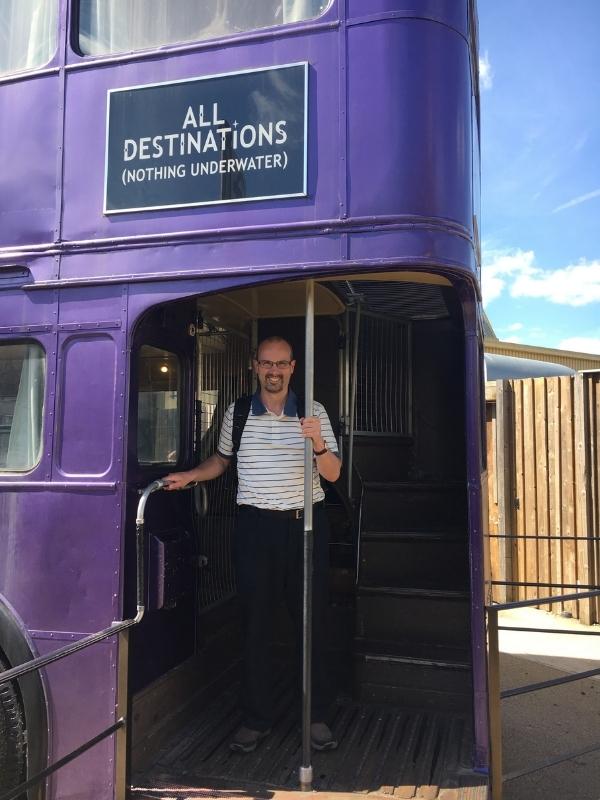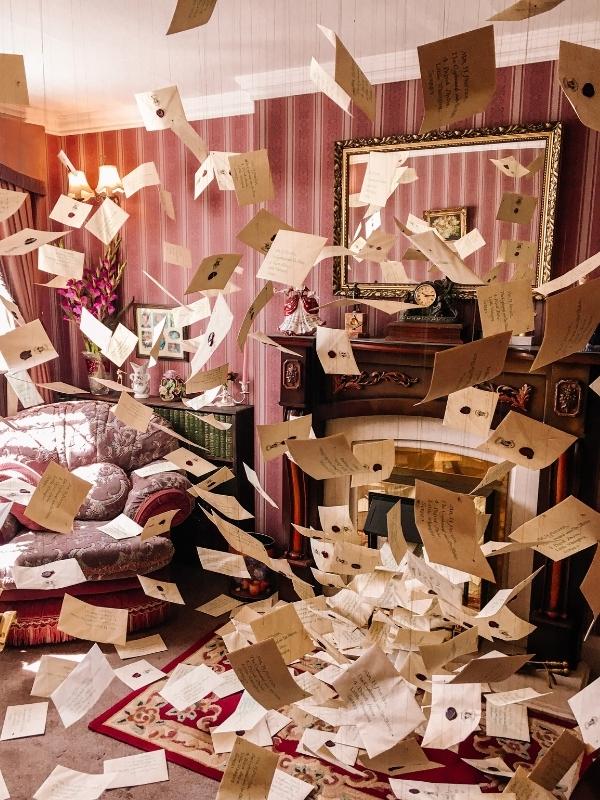 Ride the bike
If you possibly can, snap a picture of you riding Sirius's motorbike while your companion sits in the sidecar. It's sure to impress all your friends at home, and will bring back great memories for you too.
Sip a Butterbeer
Sampling a Butterbeer is an absolute must – how else can you find out if it tastes just as you've imagined?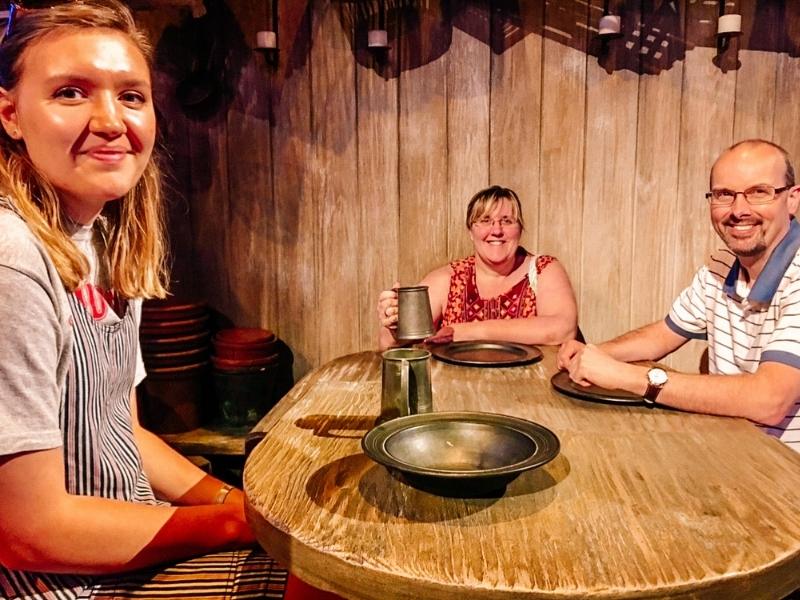 Take a closer look
You may only visit this place once in a lifetime, so take your time when admiring the exhibits, not least the superb model of Hogwarts which was actually used for shooting exterior scenes.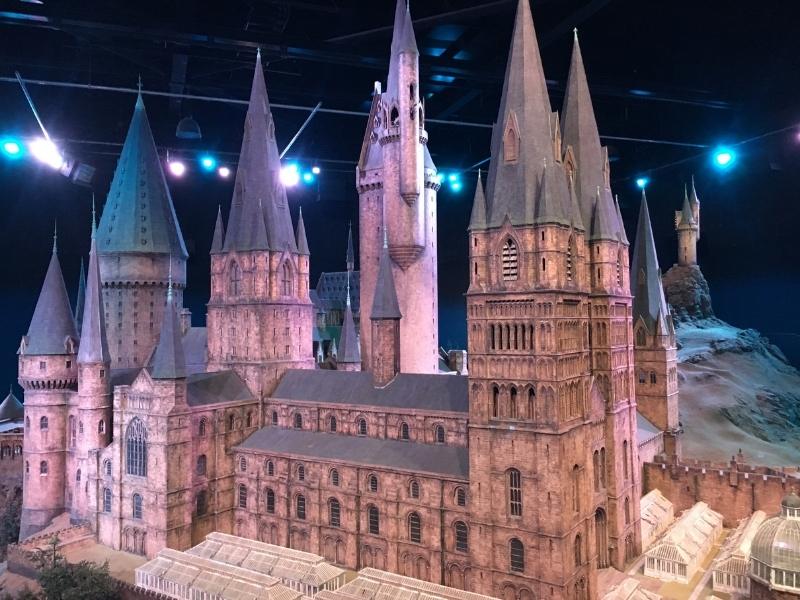 Set a spending limit
Be warned – the Harry Potter shop at the London studios is like Honeydukes candy to a Hogwartian. To avoid later stress, it's wise to set a spending limit and stick to it.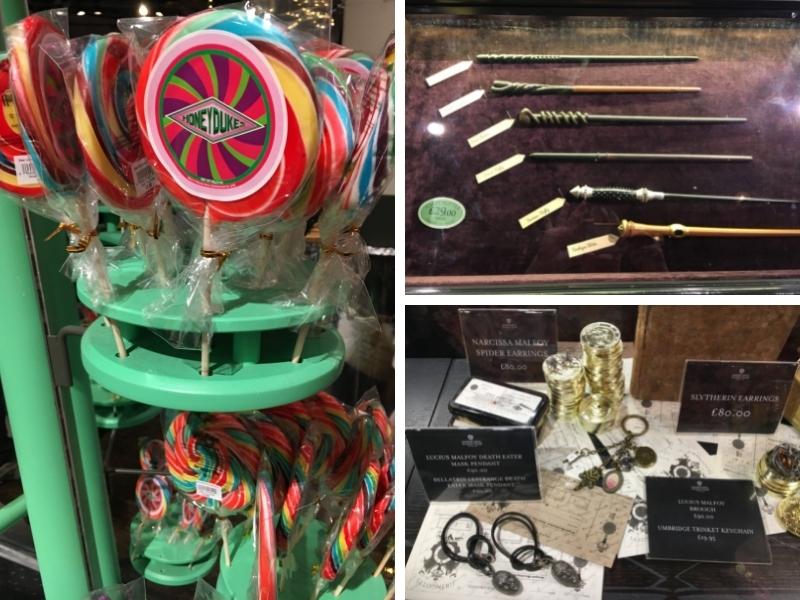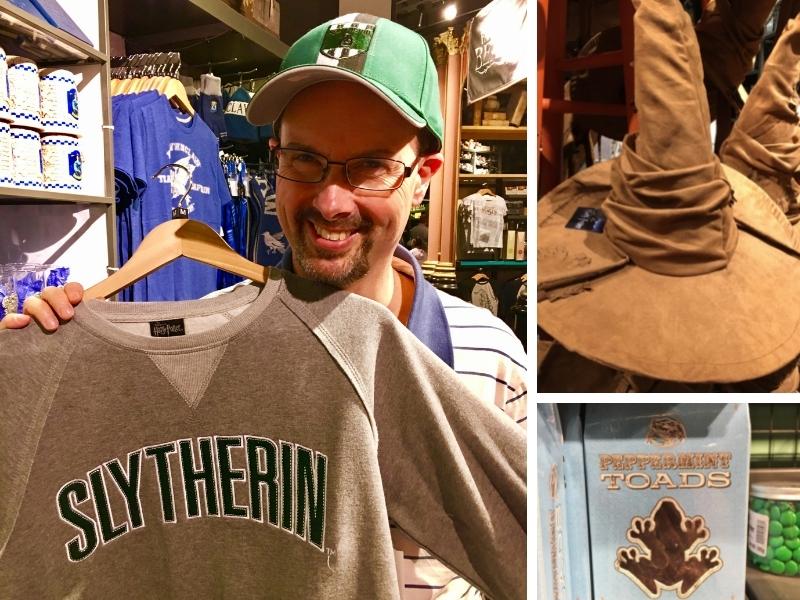 Ask away
Trust us – anyone working at Harry Potter World has some serious knowledge of the studios, the books and the movies. They love to talk about this, so do give them the chance if you have a burning question you're keen to know the answer to!
Book in advance
Last but by no means least – do book ahead. If you buy tickets via Get Your Guide you can always cancel up to 24 hours before travel for a full refund, but as one of the UK's most popular attractions, it's best to get in there early.
The Making of Harry Potter tours – FAQs
Is there a Harry Potter World in London?
While you can take a Harry Potter tour in London, strictly speaking the studios aren't actually in the capital. As they're located about 20 miles north, however, it's easy to visit them from London.
Where in London is Harry Potter World?
Harry Potter World is near the city of Watford, north of London. You can travel to the studios by car, by train and shuttle bus or by taking an organised tour including coach travel.
How far is Harry Potter World from London?
The Harry Potter studios are about 20 miles north of London, near Watford in Hertfordshire. The time it takes to get there varies according to traffic when travelling by road. By train, it takes 20 minutes to reach Watford Junction, then you take a shuttle bus to reach the site.
What is there to do at Harry Potter World?
There is so much to see and do at Harry Potter World! Go to the Great Hall or Gryffindor common room at Hogwarts, sample a Butterbeer, take photos with a broomstick, motorbike or the Knight Bus or explore number 4 Privet Drive.

You can also explore the exhibits or take an interactive class. Don't forget to leave time for the Harry Potter store in London – this gift shop is packed with glorious magical goodies!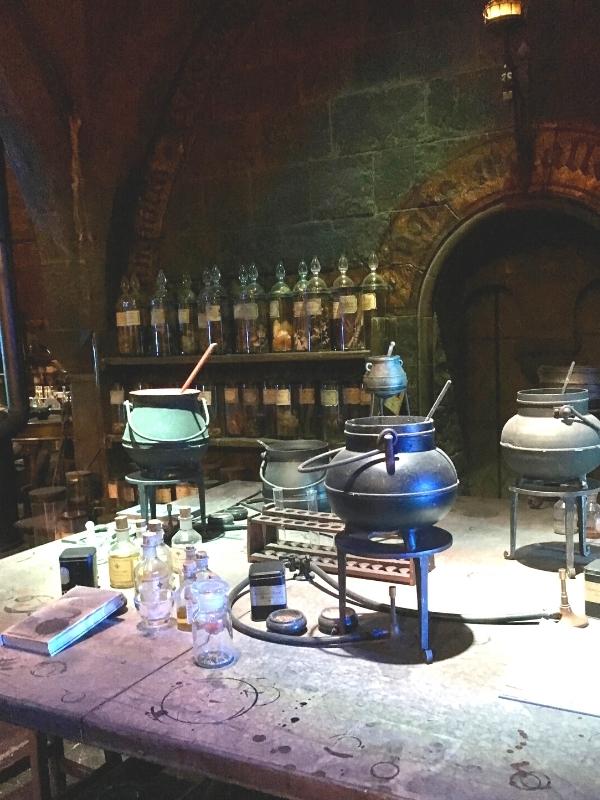 How will you travel from London to Harry Potter World?
However you decide to get there, there are plenty of Harry Potter things to do in London when you take the studio tour. For fans of the books or movies, it's an unmissable experience for old and young alike, and we hope this guide has helped you plan the most magical day there.
More to read for Harry Potter fans:
More day trips ideas from London
London Travel Guide & Itinerary Planner (+ 4 bonus ebooks)