Looking for some literary inspiration before you visit Scotland? We have you covered! We have curated a selection of the best fiction and non-fiction titles for your reading pleasure!
In this article, you will find selections of the best books about Scotland in a variety of genres. This includes the best non-fiction books set in Scotland with travel or historical focus, romance novels set in Scotland, photography guides and more.
Whether you are looking for inspiration for your Scotland travel itinerary, want to know more about this beautiful country or simply want some escapism set in Scotland (Outlander style) you will find something that appeals in this selection.
If you enjoy movies don't miss our selection of the best movies set in Scotland – we have 19 of the best films featuring Scotland for you to enjoy.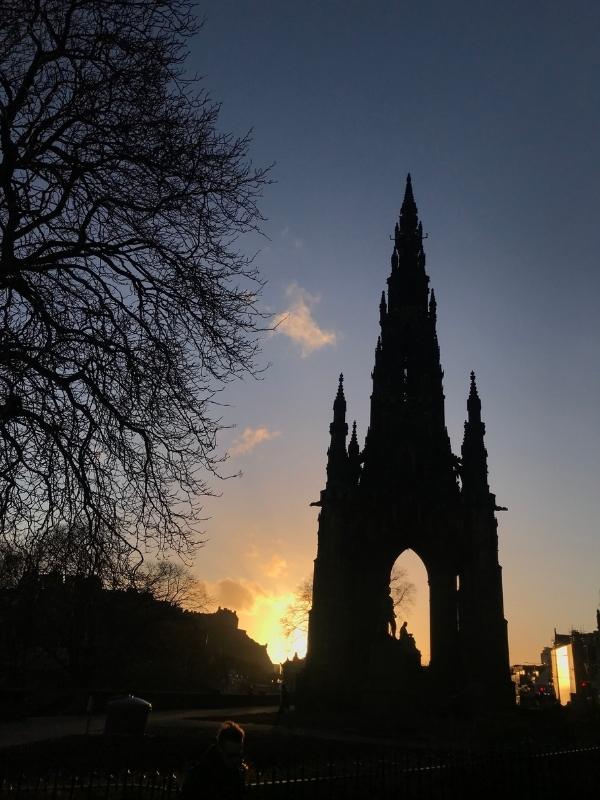 BEST TRAVEL BOOKS AND GUIDES ABOUT SCOTLAND
Rick Steves is of course one of the best selling authors in the US when it comes to guide books for European travel or travel around the British Isles.
This guide provides readers with Rick's recommendations for Scotland which include his picks for sights, eating and sleeping. This may be a useful addition to your research(with this website of course!) if you are planning on visiting Scotland.
It also includes a useful full-colour foldout map.
Lonely Planet provides readers with up-to-date advice on what to and see in Scotland.
It offers a comprehensive guide to Scottish regions and all they have to offer from the cities of Edinburgh and Glasgow to the Scottish Highlands.
A third option if you are looking for a guidebook for Scotland (supplementary to this website of course) is the DK Eyewitness series.
This focuses on their pick of the top 10 things to do and see in Scotland. I love lists so they always appeal to me!
BEST BOOKS ABOUT SCOTLAND – SCOTTISH HISTORY
Everything you could want to know about the history of Scotland from the beginning. A great read for anyone wanting to learn about the Scots and their turbulent past.
How the Scots Invented Modern World is a fascinating exploration of Scottish genius for creating basic ideas and institutions that shape our world today.
From James Watt, who invented an entirely new type of the light bulb with his design skills to Adam Smith's work on economics which helped pave the way into how we measure wealth today- it all started out in Scotland!
BEST NOVELS SET IN SCOTLAND
By Alexander McCall Smith
The first in a series of books about the residents of 44 Scotland Street a busy Bohemian corner of Edinburgh's New Town.
Follow the lives of the residents in this delightful series of books by Alexander McCall Smith.
By Muriel Spark
Set in the 1930's Miss Jean Brodie is a teacher in an Edinburgh boarding school. This is a classic novel written by Muriel Spark and was adapted for film with a young Dame Maggie Smith playing Brodie.
By Ian Rankin
An Inspector Rebus novel Knots and Crosses is the first in the series featuring detective Rebus. Set in Edinburgh a number of the novels have been adapted for TV.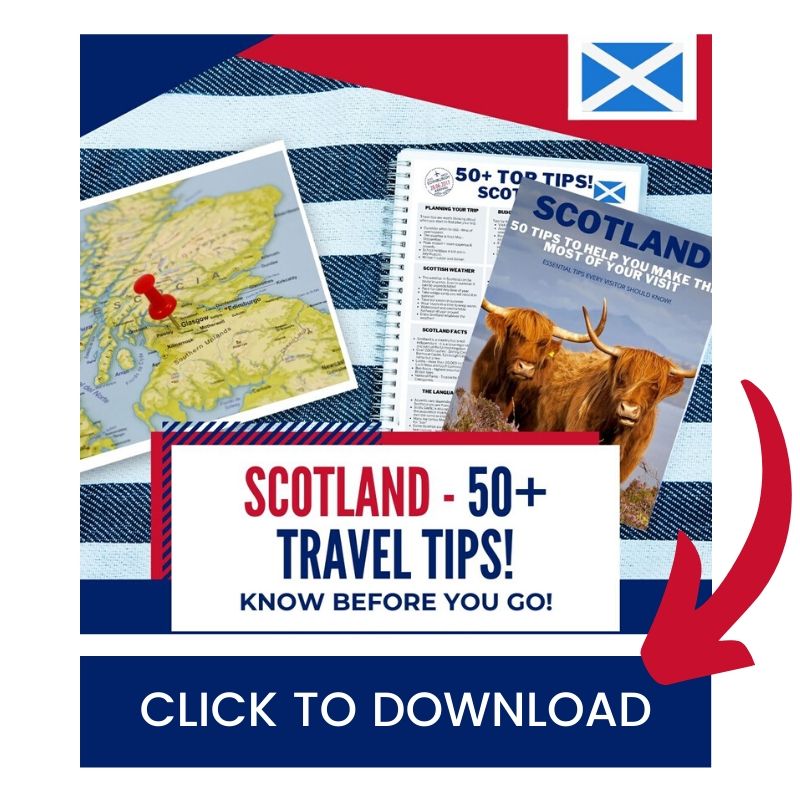 BEST BOOKS ABOUT SCOTLAND (NON-FICTION)
By Neil Oliver
Historian (and TV presenter) Neil Oliver tells the story of Scotland in this easy to read guide.
If you have (or believe you may have) Scottish ancestry this guide will help you build your family tree.
Uncover your Scottish heritage with the help of genealogy expert Amanda Epperson and learn about church records, censuses, civil registrations and more.
By Billy Connolly
Find out from the big Yin himself what it means to be Scottish. In this reflection on his life, roots, and homeland Connolly takes readers on the journey with him.
A funny and yet brutally honest account from one of Scotland's most loved comedians.
BEST ROMANCE NOVELS SET IN SCOTLAND
By Diana Gabaldon
Familiar to most of us through the TV adaptation of the same name the Outlander series tells the story of love across the centuries. If you plan to visit some of the Outlander film locations in Scotland read my guide to the best Outlander tours.
By Regan Walker
A Gold Medal Winner 2017 Illumination awards this romantic novel is set in Scotland in 1072.
If you enjoy historical romantic fiction this book is a delightful read.
By Fiona Valpy
Set in Scotland and France this novel tells the story of Ella.
Sharing her life story with her granddaughter Kendra takes us from the beautiful island of Ile de Re to the rugged hills of Scotland and the Scottish countryside.
BOOKS BY FAMOUS SCOTTISH AUTHORS
No list of books would be complete without the mention of Robert Louis Stevenson. Although not set in Scotland these classic novels by one of the most famous Scottish authors of all time has to be included.
BEST SCOTLAND FOCUSSED PHOTOGRAPHY GUIDES
An excellent guide to some of the most beautiful places in Scotland. Includes detailed information about how to get to the various locations including the Isle of Skye which is featured in the book.
If you are a keen photographer (or know of one) this is a must-buy for your trip!
In this extensive photo-location and visitor guidebook, Dougie Cunningham explores and describes the most beautiful places in Scotland to visit and photograph.
Including classic views and also some lesser-known and hidden gems!
BEST SCOTTISH COOKBOOKS
Now for a selection of the best Scottish cookbooks for those of you who enjoy recreating some of the food we are often introduced to for the first time when we travel.
Feast on twenty recipes inspired by the Highland romance novel "Love Inherited."
This companion cookbook spans the meals of a Highlander's day from breakfast to a drink by the fire.
Featuring more than one hundred recipes, Outlander Kitchen retells Claire and Jamie's incredible story through the flavours of the Scottish Highlands, the French Revolution, and beyond.
A perfect companion to the books and TV series.
BEST SCOTTISH THEMED COLOURING BOOKS
This latest edition of Colours of Scotland is bigger, brighter and sharper than before. In this new edition you will find new images have been added!
E-colouring books for adults unlike traditional hard copies allow you to print and colour images as often as you like!
Featuring a range of picturesque Scottish vistas, from freshwater lochs and wooded glens to majestic mountains, granite cities, and medieval castles, each stunning scene is full of intriguing detail sure to fire the imagination and make you reach for your colouring pencils.
A unique Scottish colouring book suitable for adults as well as children featuring 20 of the country's most iconic places including:
Edinburgh Castle * Forth Rail Bridge * St Andrews * HMS Discovery, Dundee * Balmoral castle * Loch Ness/Urquart Castle and many more.

BOOKS FOR CHILDREN ABOUT SCOTLAND
Refreshed, renewed, reloaded! Readers can discover all the foul facts about Scotland, including the truth about William Wallace, the disgusting details of sick Scottish torture techniques, and how to terrify a tourist with gory Scottish ghost stories.
This is a great way to learn about Scottish history!
See life through the eyes of one of the most unfortunate people in European history – Mary, Queen of Scots!
Crowned as a baby, widowed at 18, schemed against in your own country and menaced by the superpower next door your life is not going to be a bed of roses!
Informative captions, a complete glossary and an index make this title an ideal introduction to the conventions of non-fiction texts for young readers.
Hettie the Highland cow has lots of hair to keep her warm and cosy. But other animals want to be cosy too… In springtime two blackbirds stop by and build their nest in Hettie's hair. She's a cow, not a hedge!
The second story about loveable Hettie the Highland cow takes us through the seasons in Scotland. This charming, funny story is brought to life by Jo Allan's lively illustrations.
Happy Reading!
I am sure that this wide selection of books about Scotland or with a Scottish theme will have provided you with some inspiration and ideas whether your interest is in Scotland's history, exploring the Scottish Isles or simply wanting a romance or historical novel for the plane journey.
If you are planning a trip to Scotland why not join my FREE UK Travel Planning Group on Facebook? Join over 1000 others for more travel tips, resources and inspiration as well as practical advice from travellers just like yourself.
More to read if you are visiting Scotland