🪄If you are a Harry Potter fan discover Harry Potter filming locations in London plus the most magical places to stay, shop, eat and drink in our guide.
Even if you've toured the Harry Potter studios north of London, have ridden the 'Hogwarts Express' in Scotland or have taken a guided walking tour of the Potter-themed attractions in the city, you may want to do some wizard or witch style exploring of your own. Or make up your own free Harry Potter walking tour of London instead.

The good news is there are lots of film locations of Harry Potter movies to discover. In fact, you can even stay in a magically themed hotel from the moment you arrive, immersing yourself fully in the spellbinding experience from the start of your trip to the very end.

If you want to create your own Harry Potter walking tour of London or are wondering which London train station Harry Potter is associated with, this guide is for you. We'll walk you through all the best Harry Potter places in London, as well as top Harry Potter things to do in London for fans of the fantastical, wondrous world.

Let's get started by taking a look at the best place to stay while touring the Harry Potter attractions in London – followed by places to eat, drink and shop. (Want to know more Harry Potter destinations for your UK itinerary? Read our complete guide to 18 Harry Potter locations in the UK)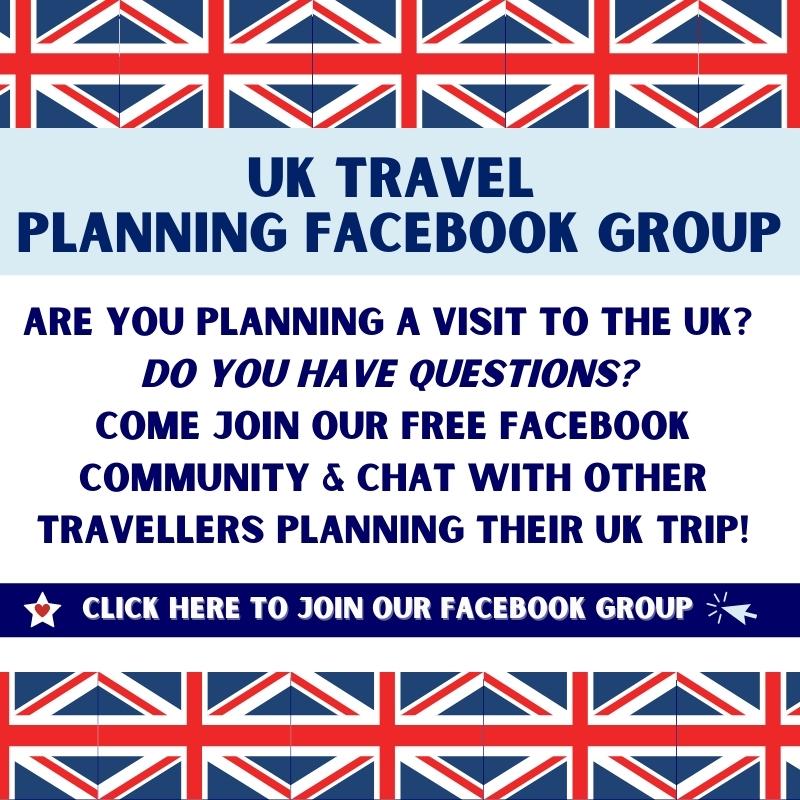 🪄 Where to stay, eat, drink & shop when exploring Harry Potter filming locations in London
At first glance, this may seem like your average four-star London hotel – but a magical secret is concealed within. You can stay in the Wizard or Enchanted Chambers when booking into the Georgian House Hotel. The latter sleeps two guests, while the former is available as family rooms for four, five or six guests.

These rooms have been carefully designed to resemble the atmospheric sort of quarters you might find inside the Hogwarts castle or at one of the wizarding families' homes, complete with four-poster beds dressed with velvet curtains, tapestries, cauldrons, trunks, stained glass windows and wood-burning stoves.

Each room is unique and modern luxuries like White Company toiletries, Nespresso coffee machines, flatscreen TVs and fast WiFi are supplied. Pimlico and Sloane Square are the closest tube stations, and key London landmarks like Buckingham Palace and Westminster are under a mile away.
✨ Enchanted afternoon tea at the Georgian House Hotel



Venue: Georgian House Hotel, 35 – 39 St George's Dr, Pimlico, London SW1V 4DG
Closest Transport: Pimlico & Sloane Square underground stations
You can also experience a Harry Potter themed afternoon tea at the Georgian House Hotel detailed above. This is available on Friday, Saturday or Sunday and includes a magical treat to take away. The cakes, sandwiches and other edible goodies can also be accompanied by bottomless fizz, cocktails or mocktails. Find out more here.
✨ Potion making at The Cauldron – London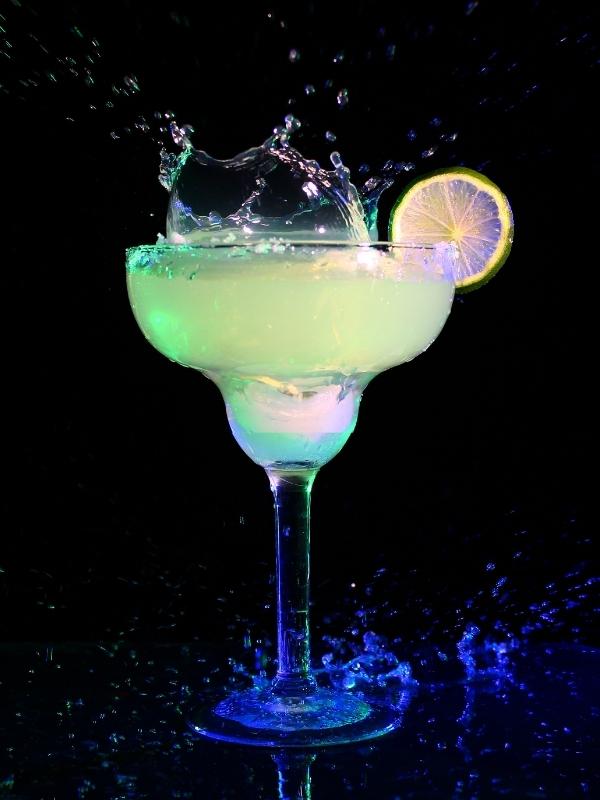 Venue: The Cauldron, 5d Stoke Newington Road, London N16 8BH
Closest Transport: Dalston Kingsland & Dalston Junction overground stations
If you fancy taking a magical style cocktail class during your London stay, this 'potion bar' offers classes where you can wield a wand, wear a cloak and create drinks like an expert mixologist.
Tickets are available for children as well as adults, and the experience lasts for just under two hours. It includes a welcome drink plus the two cocktails or mocktails you make yourself and takes place at the venue on Stoke Newington Road.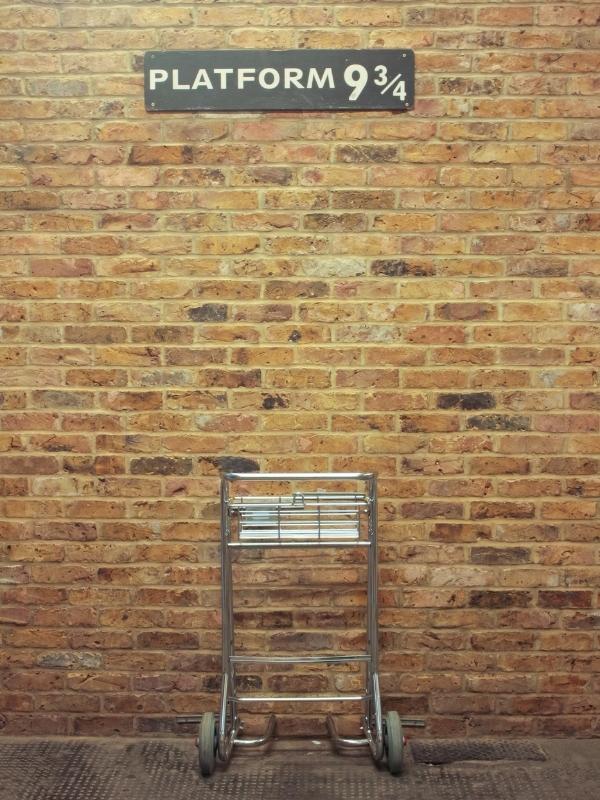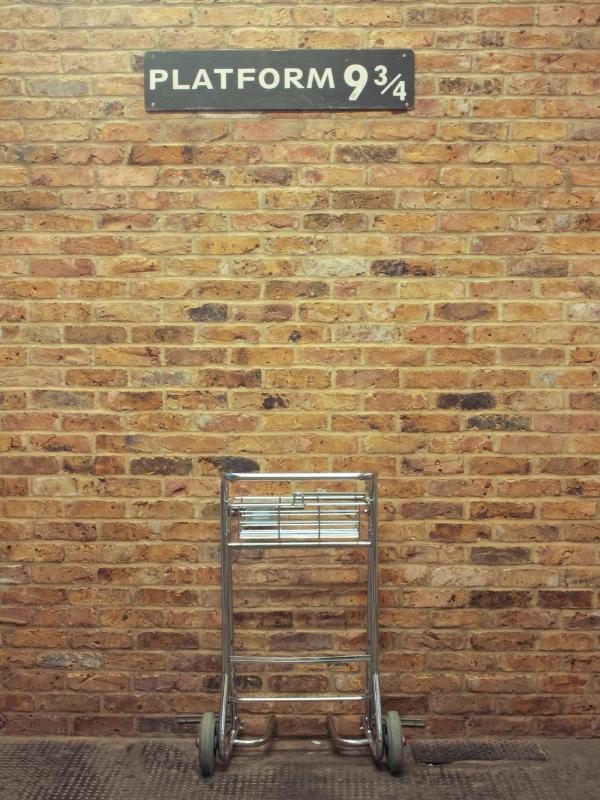 Venue: King's Cross station, London
Closest Transport: King's Cross underground or overground station
Warwick Davis opened the doors of the Harry Potter shop in London in December 2012, and the store now receives around 2 million visitors per year. To those who stop by for a photo opportunity at platform 9 & ¾, popping into the shop is a must.
The products sold at the London Harry Potter store include exclusive design's from the store's own in-house team. It's proved so popular that the Harry Potter shop in London King's Cross has since been joined by one located at Heathrow airport's terminal 5.
🪄 The top 10 Harry Potter filming locations in London
🔮 King's Cross Station
Of all the things to do in London to do with Harry Potter, platform 9 & ¾ is at the top of the list. This is the Harry Potter station in London – and paying a visit means you have an excuse to go to the Harry Potter store at Kings Cross too.
🔮 Westminster Station
Westminster underground station is where Mr Weasley struggled to operate the ticket barriers, just as many first-time visitors to London do in real life!
🔮 Borough Market (Aka the Leaky Cauldron & Diagon Alley in the Harry Potter films)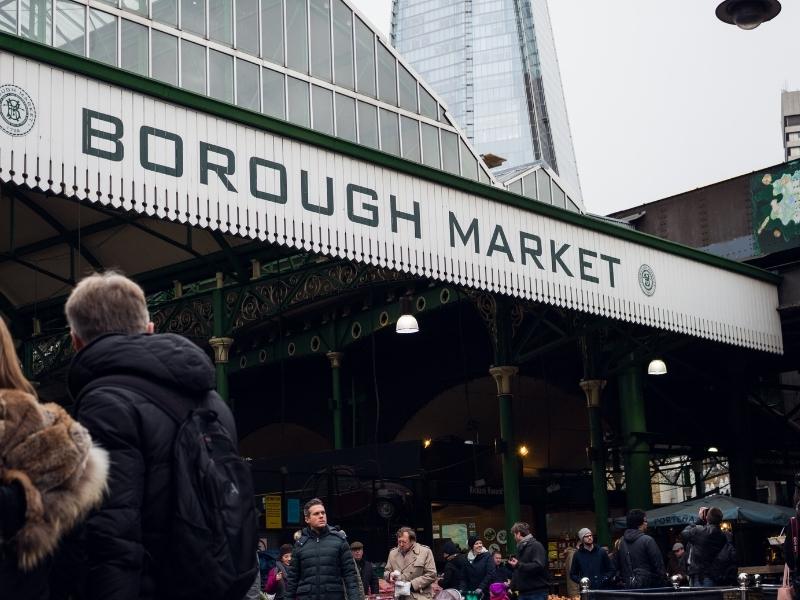 Address: 8 Southwark St, London SE1 1TL
Closest stations: London Bridge & Southwark
Borough Market is the real-life location of the fictional Diagon Alley. This food market is one of London's oldest, and lies to the south of the River Thames near London Bridge station. You can still see filming locations when the market is closed, by taking a stroll down Stoney Street.
🔮 Leadenhall Market (Aka the Leaky Cauldron & Diagon Alley)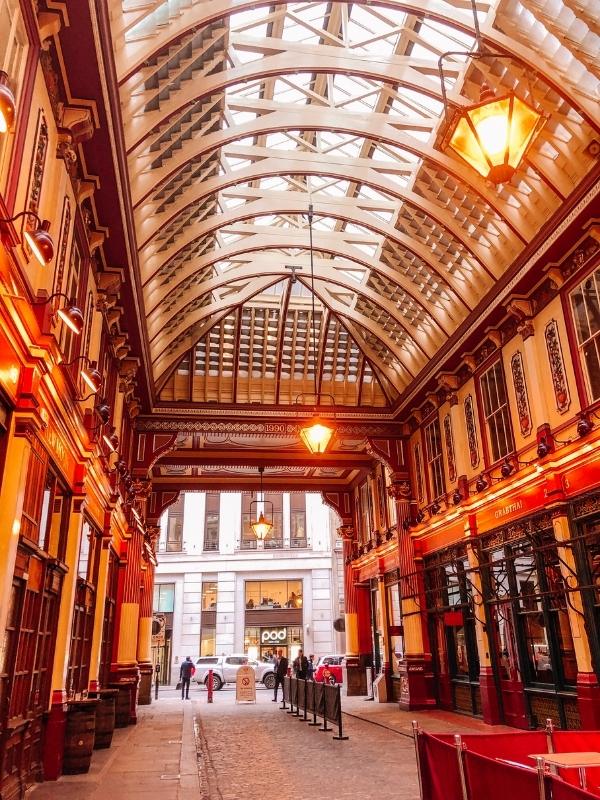 Address: Gracechurch St, London EC3V 1LT
Closest station: Monument
Leadenhall Market was also used for filming the first Harry Potter movie, also serving as the location for the Leaky Cauldron and Diagon Alley. It's an attractive market to visit anyway, with a unique mix of independent stores and boutiques.
🔮 Millennium Bridge (Aka the bridge destroyed by the Death Eaters)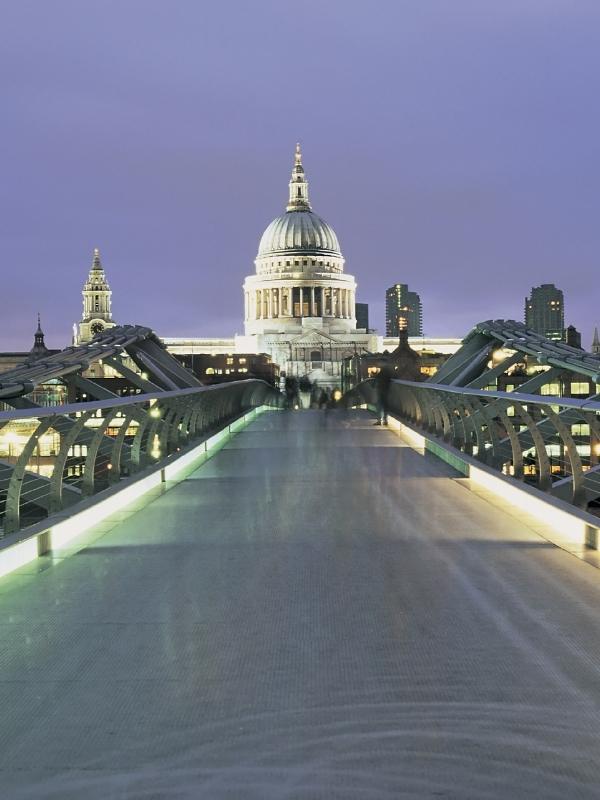 Closest station: Blackfriars, Southwark, St Paul's or Cannon Street
The Millenium Bridge over the Thames – aka the 'wobbly bridge' – served as the 'Brockdale Bridge' in Harry Potter and the Half-Blood Prince. It was chosen due to its iconic landmark status, and was destroyed by the Death Eaters as they flew overhead, leaving destruction and muggle deaths in their wake.
🔮 Whitehall (Aka the Ministry of Magic)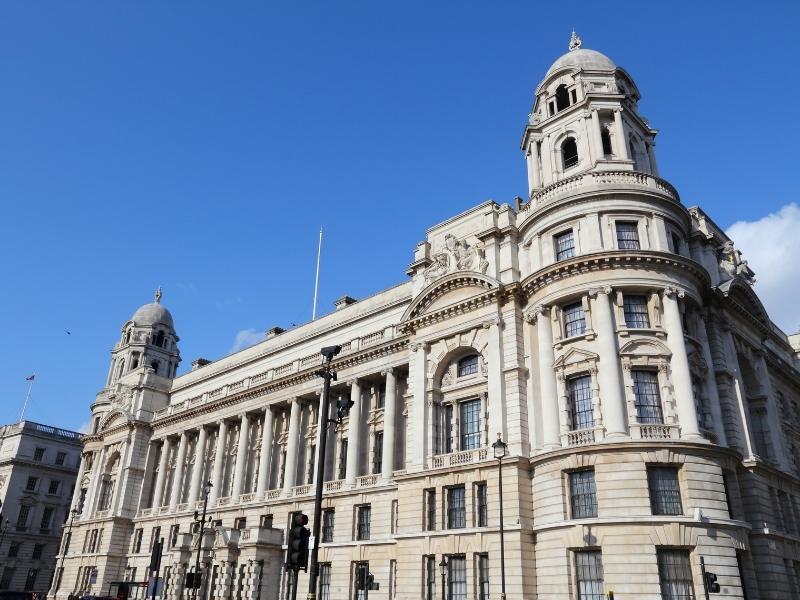 Closest station: Westminster
Like real UK government buildings, the fictional Ministry of Magic was located on Whitehall – or should we say beneath. In the books and movies, the headquarters consisted of ten subterranean storeys near Westminster.
As the red phone box used to enter the building was just a prop, it cannot be seen here, though you will spot similar ones dotted across London.
🔮 St Paul's Cathedral (Aka the Divination Tower staircase at Hogwarts)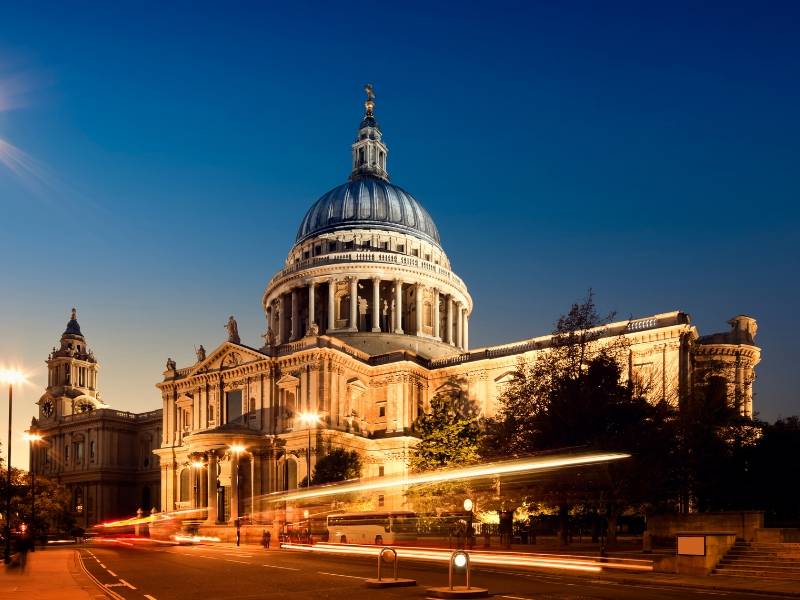 Address: St. Paul's Churchyard, London EC4M 8AD
Closest station: St Paul's
Anyone who has seen Harry and his friends heading to Divination lessons in the films will have seen them climbing the stairs of the tower to reach their classroom. The real tower is actually located at the majestic St Paul's Cathedral, in one of the towers to the front of the building.
🔮 Claremont Square (Aka Grimmauld Place, headquarters of The Order of the Phoenix)
Address: Pentonville, London N1
Closest station: Angel
Located in leafy Islington, Claremont Square was the real-life filming location for 12 Grimmauld Place, Sirius Black's family home and the HQ of The Order of the Phoenix. Exterior scenes featuring the house were shot in this quiet north London square.
🔮 Australia House (Aka Gringotts Wizarding Bank)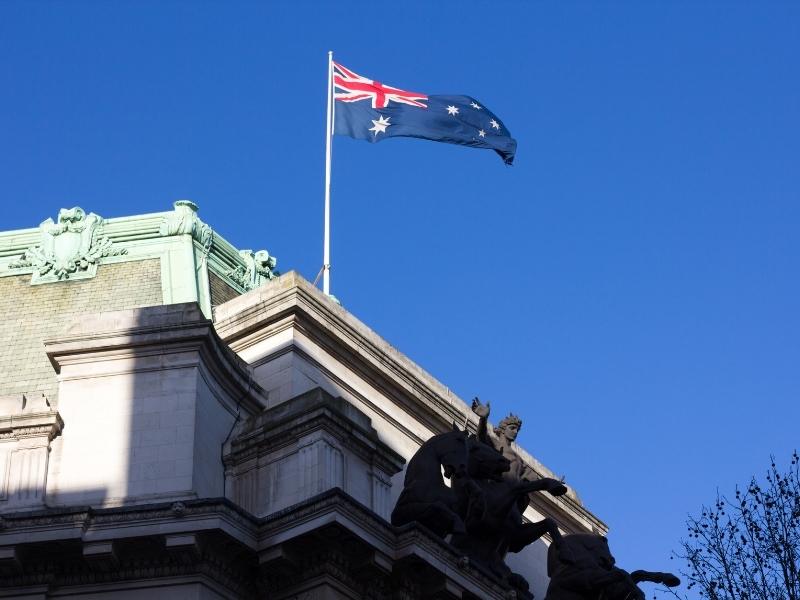 Address: Strand, London WC2B 4LA
Closest station: Temple
The listed building occupied by the Australian High Commission on The Strand was used as a location for Gringotts bank, though it was the inside rather than the outside which had a starring role. Marble imported from Australia was used to make the very counters that the goblins are seen sitting behind.
If you want to visit, note that it is closed at weekends, and you may not be able to enter without good reason, though you may be able to glimpse the interior through the windows when passing by.
🔮 Trafalgar Square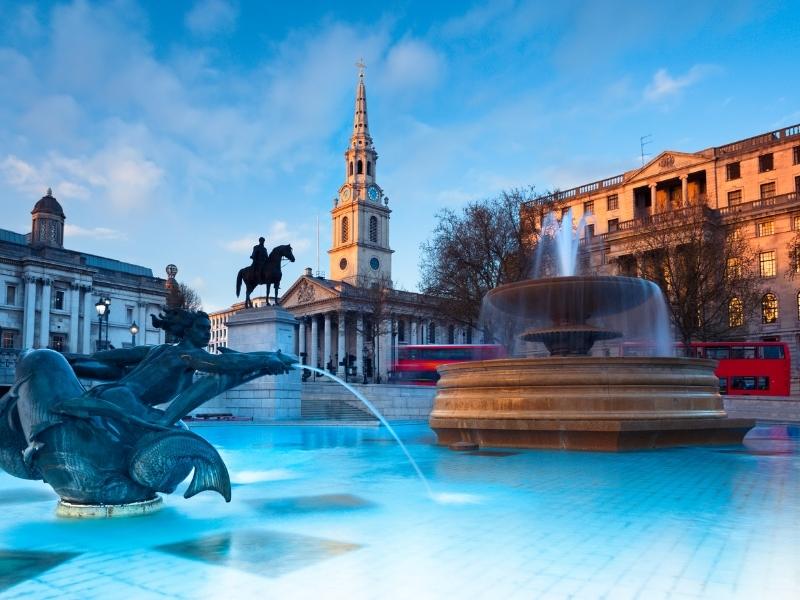 Closest station: Charing Cross
Trafalgar Square also featured in Harry Potter and the Half-Blood Prince while the Death Eaters made their way across the sky. It's also famous because the final Harry Potter movie premiered here.

A stage by Nelson's Column hosted actors Daniel Radcliffe, Rupert Grint and Emma Watson plus author J. K. Rowling before they followed the long red carpet all the way to Leicester Square, where the film was shown in three separate cinemas.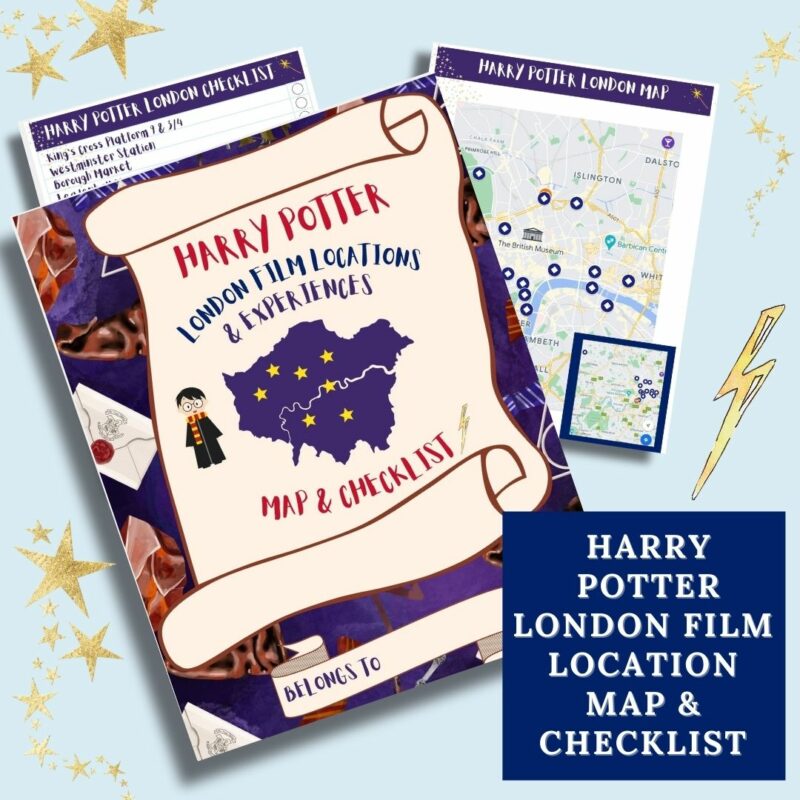 🪄 5 more Harry Potter filming locations in London
If you'd like even more Harry Potter places to visit in London, check out this brief rundown!
✨ London Zoo
London Zoo's Reptile House was used for filming the scenes with Dudley and the snake. If you do go in, look for the commemorative plaque marking the spot.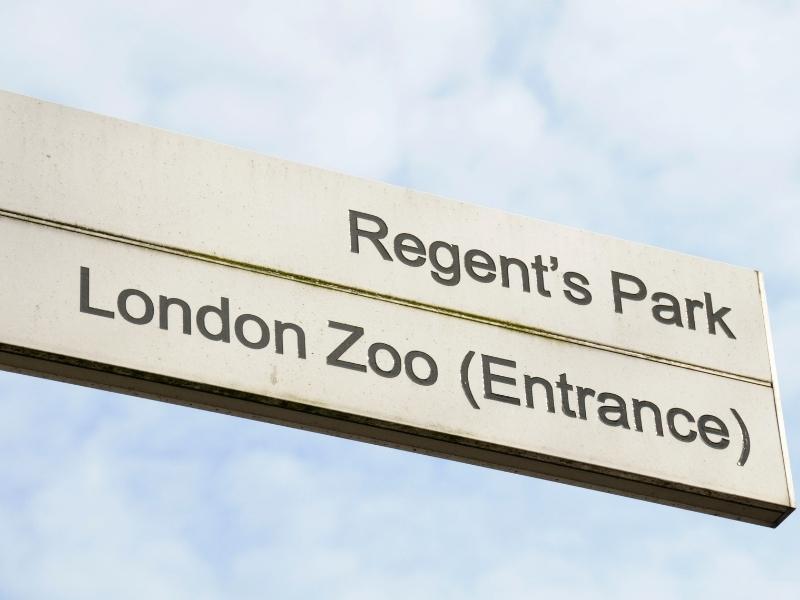 ✨ Piccadilly Circus
Harry, Ron & Hermione apparate to a spot nearby in Harry Potter and the Deathly Hallows, and the brightly-lit location is seen on screen.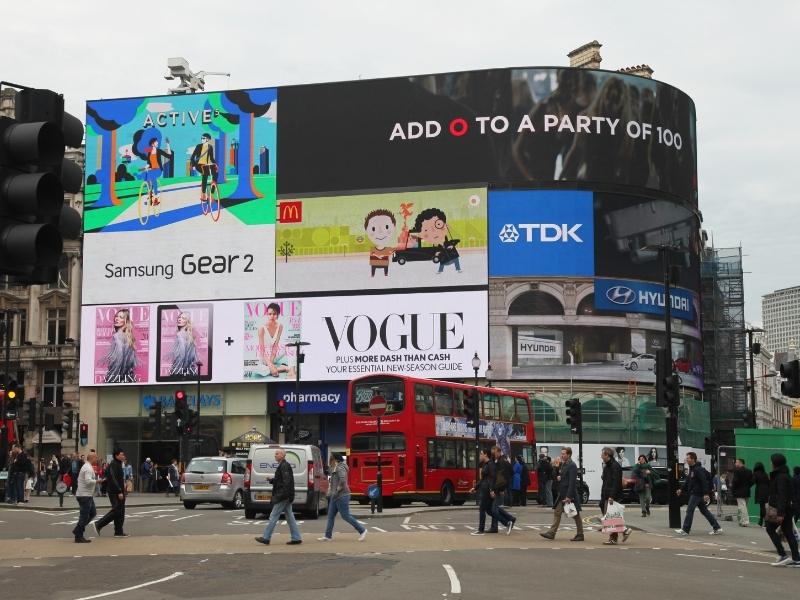 ✨ Vauxhall Road
In Harry Potter and the Chamber of Secrets, Tom Riddle buys his diary from a shop on Vauxhall Road. The diary later becomes one of Voldemort's horcruxes.
✨ BT Tower
The BT Tower in Fitzrovia also featured in the second Harry Potter film, when Ron and Harry fly over it in Mr Weasley's Ford Anglia.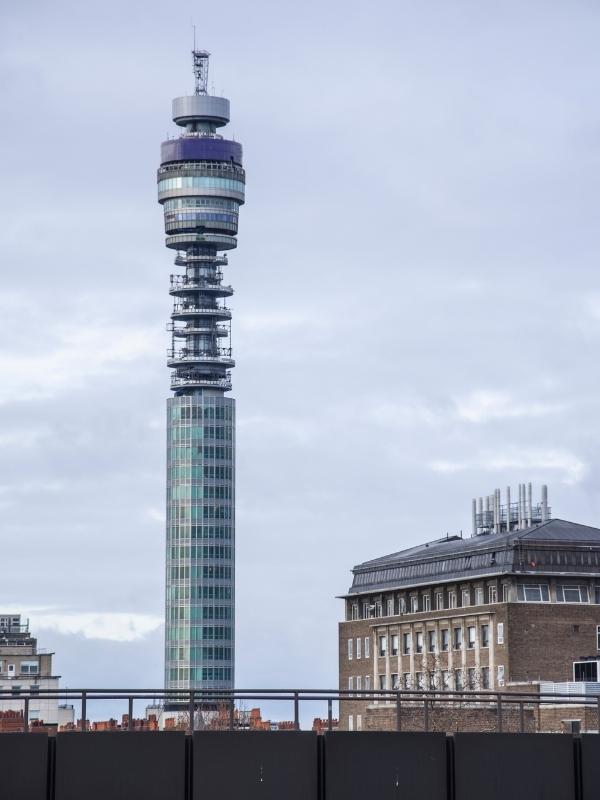 ✨ Harrow School
As it's further out of London than most Harry Potter sites in London, Harrow School is perhaps one for dedicated Potterheads only – or those visiting the area anyway.
You're unlikely to see inside the Fourth Form Room – aka Professor Flitwick's classroom – anyway, but as one of England's oldest and most prestigious schools, it's interesting to see pupils in uniform wandering between the ancient buildings.

🪄 Which London locations of Harry Potter films will you visit?
There are plenty of Harry Potter sights in London for fans of the series to visit, so which will you pick? From stations to markets, squares and more, you can visit various Harry Potter spots in London during your stay.

Don't forget to consider potions-themed cocktail class, a magical afternoon tea and staying in the Wizard or Enchanted Chambers too. Nor to pop into the shop when you visit King's Cross station!
London Travel Guide & Itinerary Planner (+ 4 bonus ebooks)